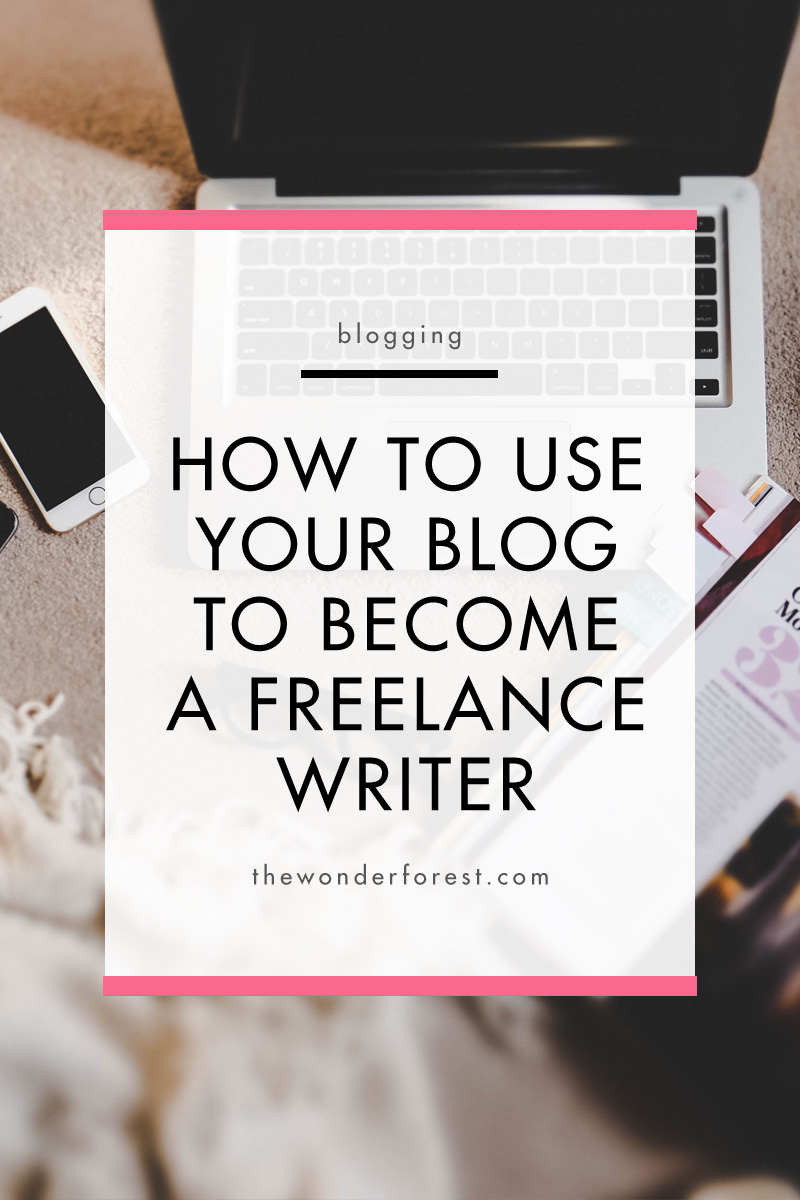 If you're looking to become a freelance writer, using your blog can be a great tool to get started. I used my blog to begin my writing career and today I want to show you my straightforward strategies on how you can do the same.
Writing Your Content
Don't worry if you don't have any writing experience. The great thing about having a blog is that you can use your content to build a portfolio.
Establishing a writing niche is one of the first things you need to consider. I suggest choosing two or three niches to begin with as this will give you a great opportunity to find paid work. Once you build your expertise up, you can then narrow down your niche to one market. When you begin, one of your niches may be based on the content you create on your blog. For instance, if you have a lifestyle blog, you may decide to opt for fashion and travel as your chosen freelance writing niches.
Once you've established your niches, it's time to up your content writing game. It's essential that your content shines. This means ensuring that all spelling and grammar is correct, as well as tailoring your content to sell your writing skills. You can do this by using enticing blog titles, for example, instead of labelling a post 'New Fashion Haul', you could title this '5 New Trends You Can Wear This Season' which will help to draw readers in.
Guest Posting
Guest posting helps to build your expertise in your chosen niche. Not only can you use your guest posts as part of your portfolio, you can also help to attract readers to your blog as potential clients will want to get to know more about you and your content. Furthermore, guest posting can help attract new opportunities and you can also establish relationships with others in your subject area.
Selecting two or three blogs to guest post on is the perfect way to get started. You may decide to choose blogs you read and admire, or websites that have high readerships. Before writing your guest post, send an email to the blog owner to pitch your post. Some websites may not accept any guests posts while others may have submission rules.
When creating your guest post, think about what you can bring to the website. It's ideal to research the blog you want to write on to avoid creating similar content. Avoid writing clickbait type of titles too as these can be highly misleading to the audience. Remember to keep your work original and share your knowledge of your chosen subject in an engaging manner.
Create a Services Page on Your Blog
Being a freelance writer involves marketing your services. A great way to do this is via your blog. Adding a simple 'work with me' or 'freelance services' page is highly effective as it lets people know that you're available for work.
All you need to include on your page is:
A list of your services – this may be writing articles, social media content, website copy.

Who your target client is – this could be small fashion retailers and brands or etsy shops, for example.

Your expertise – why should a client hire you?

A link to samples of your work – this can be the guest posts you have created.

Where potential clients can contact you.
Self-Promotion
Now you've established your services on your website, it's time for further self-promotion. This helps to get the word out about your potential and it's great for attracting people to your services and your blog.
Great forms of self-promotion for new freelance writers include;
LinkedIn – this is a good platform for freelance writers as you can connect with potential clients and others in your network. Make sure you add 'freelance writer' and one of your niches in your title as this will help you to stand out. Mentioning your blog and adding your guest post samples is another tip.

Social media – if you have a blog, its highly likely that you're using social media, so this one is a no-brainer. Try boosting one or two of your posts for a low cost and measure the engagement.

Facebook groups – promoting your services in Facebook blogging or business groups can help you to land work. Just remember to not be spammy!

Let your family and friends know that you're freelance writing. Word of mouth just might land you a few awesome gigs!

Use Medium – did you know that Medium attracts millions of readers each month? What's even better is that you can re-publish your blog content on this platform and it won't affect your SEO. Medium allows you to reach an entirely new network of people, as well as attracting readers to your blog and promoting your freelance writing skills.
These four strategies will help you on your way to starting your freelance writing career and building an incredible portfolio of work.
Last Updated on