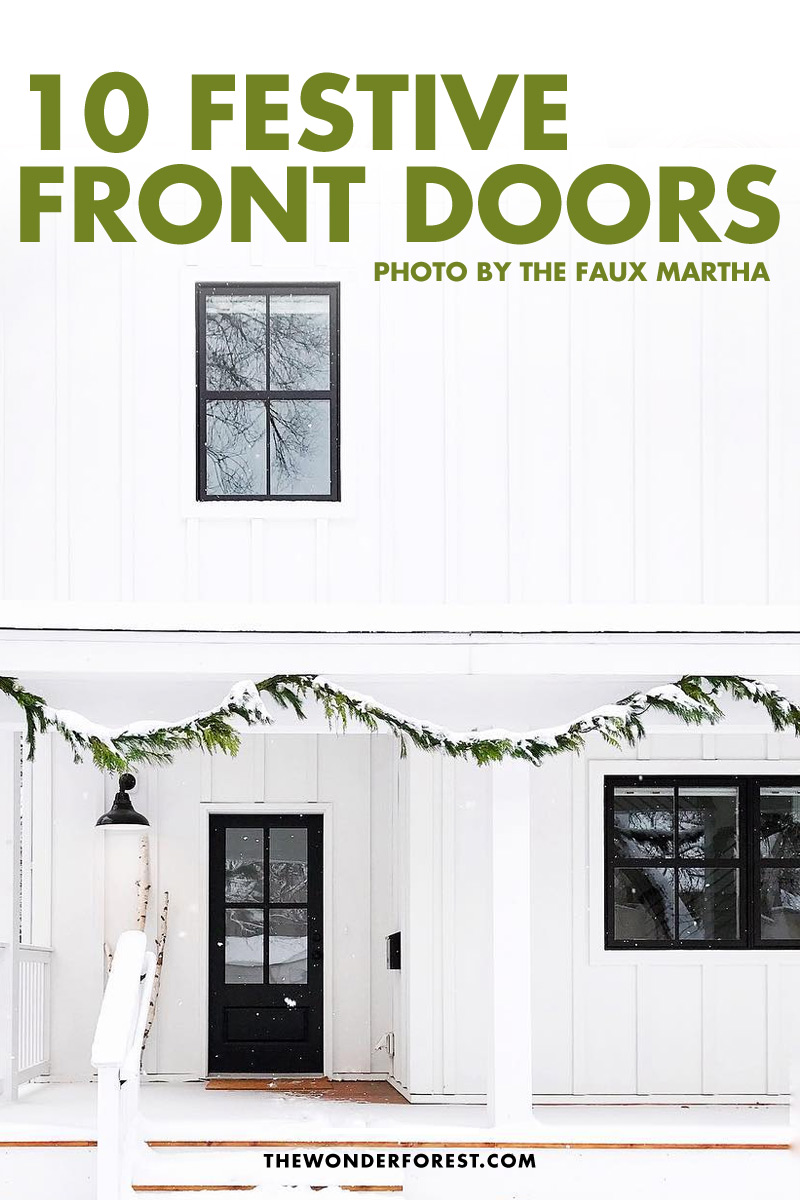 I can't help but squeal as I'm driving down particularly festive areas of my city; where doors are painted red and wreaths are hung. There's something so magical about seeing gorgeous homes decked out and in the spirit of the holidays. For now, my own front door is adorned with a simple garland wreath; but in the future I hope to have a entrance as grand and picture perfect as these 10 inviting front entrances.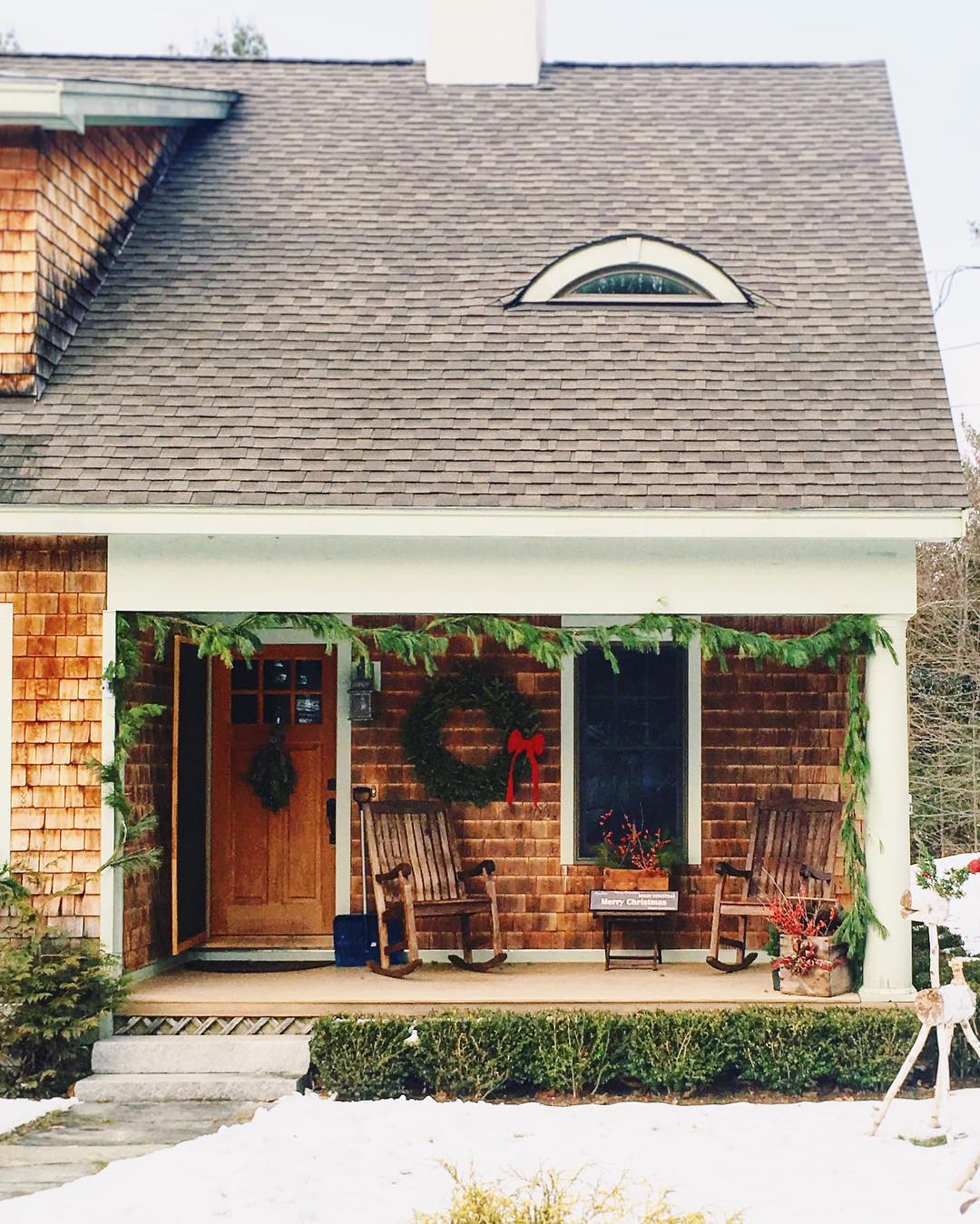 Source: North Eastern Nautical
Cold or not, I want to sit in those rocking chairs on this perfectly rustic front porch.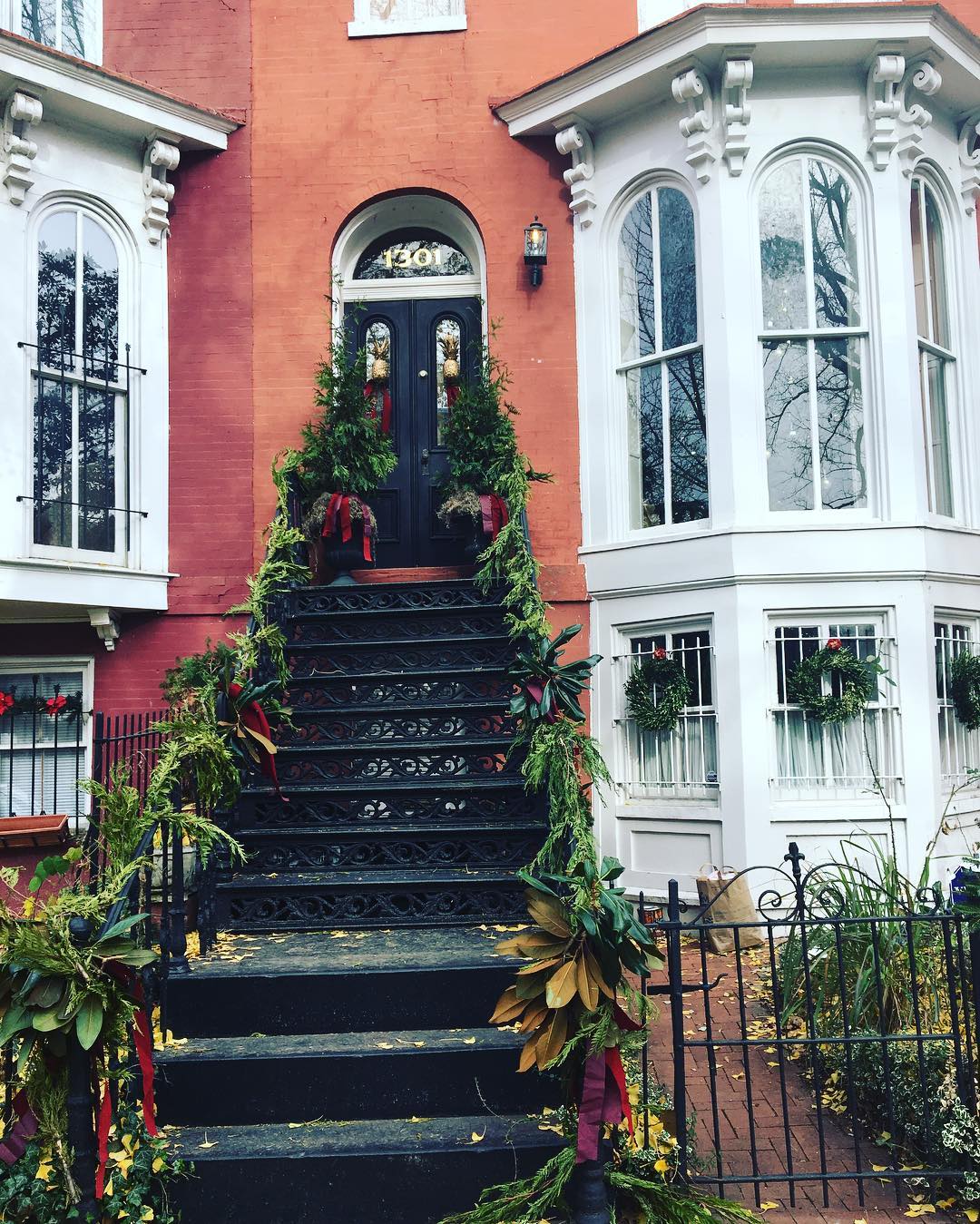 Source: @maggiegonzalezdc
Talk about a stairway to Christmas heaven! This home in DC has perfected the messy holiday look – and each lower window has its own wreath.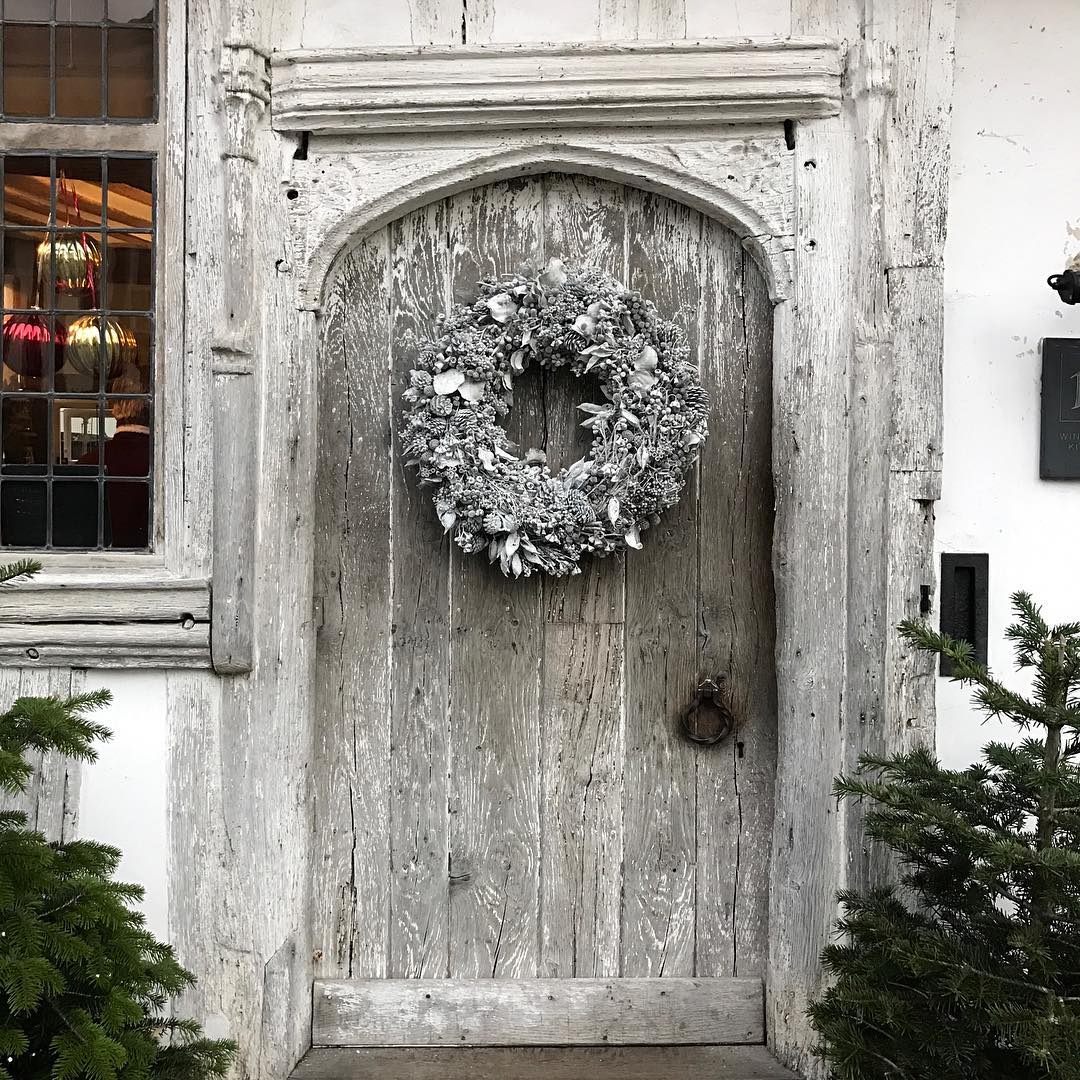 Source: @thevnicelife
There's something about this front door that screams old time tavern to me. I expect there to be a roaring fire going as soon as you walk through the entrance (wearing a cloak of course).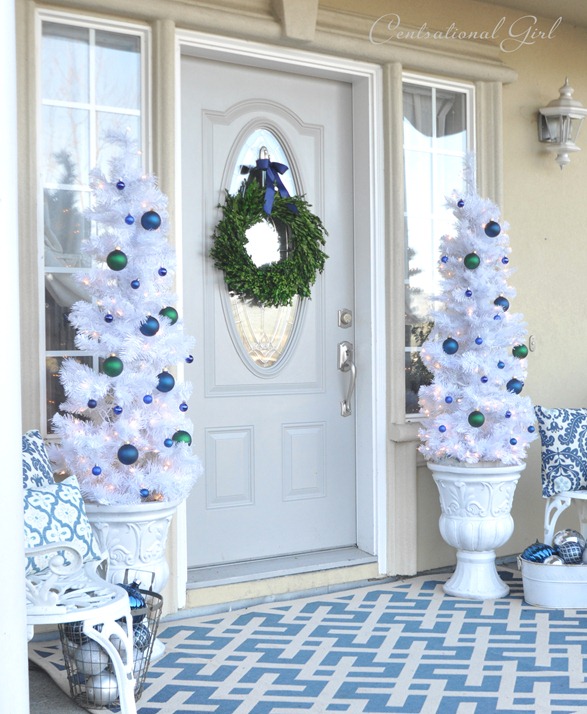 Source: Centsational Girl
A combination of blue and white is the easiest way to get a chic, clean Christmas look. I love how this home owner incorporated their existing decor colours into their holiday theme.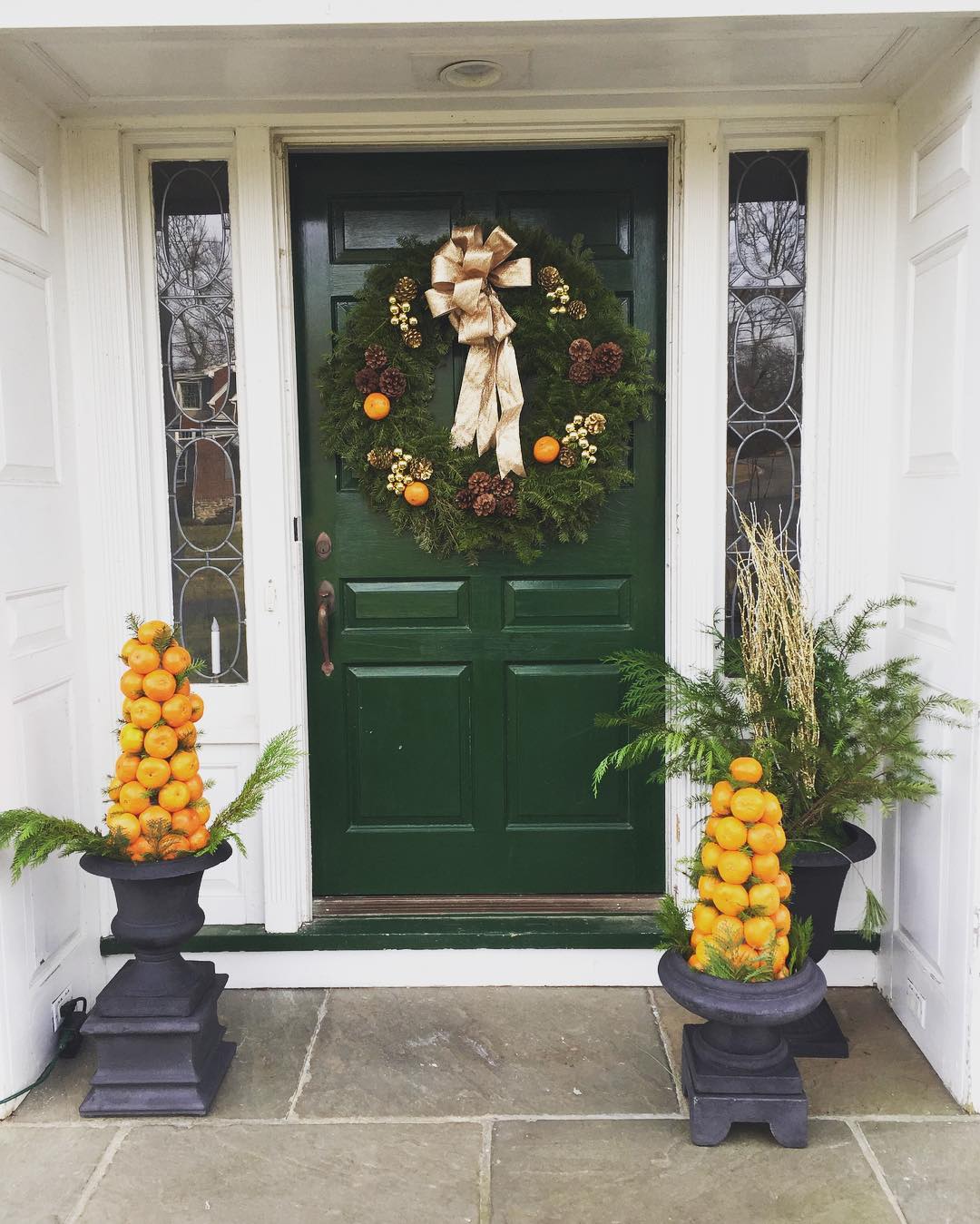 Source: @lizglatzel
I'm dreaming of an orange Christmas. As a long time lover-of-all-things-orange, I dig this creative design that incorporates non-traditional holiday colours and motifs.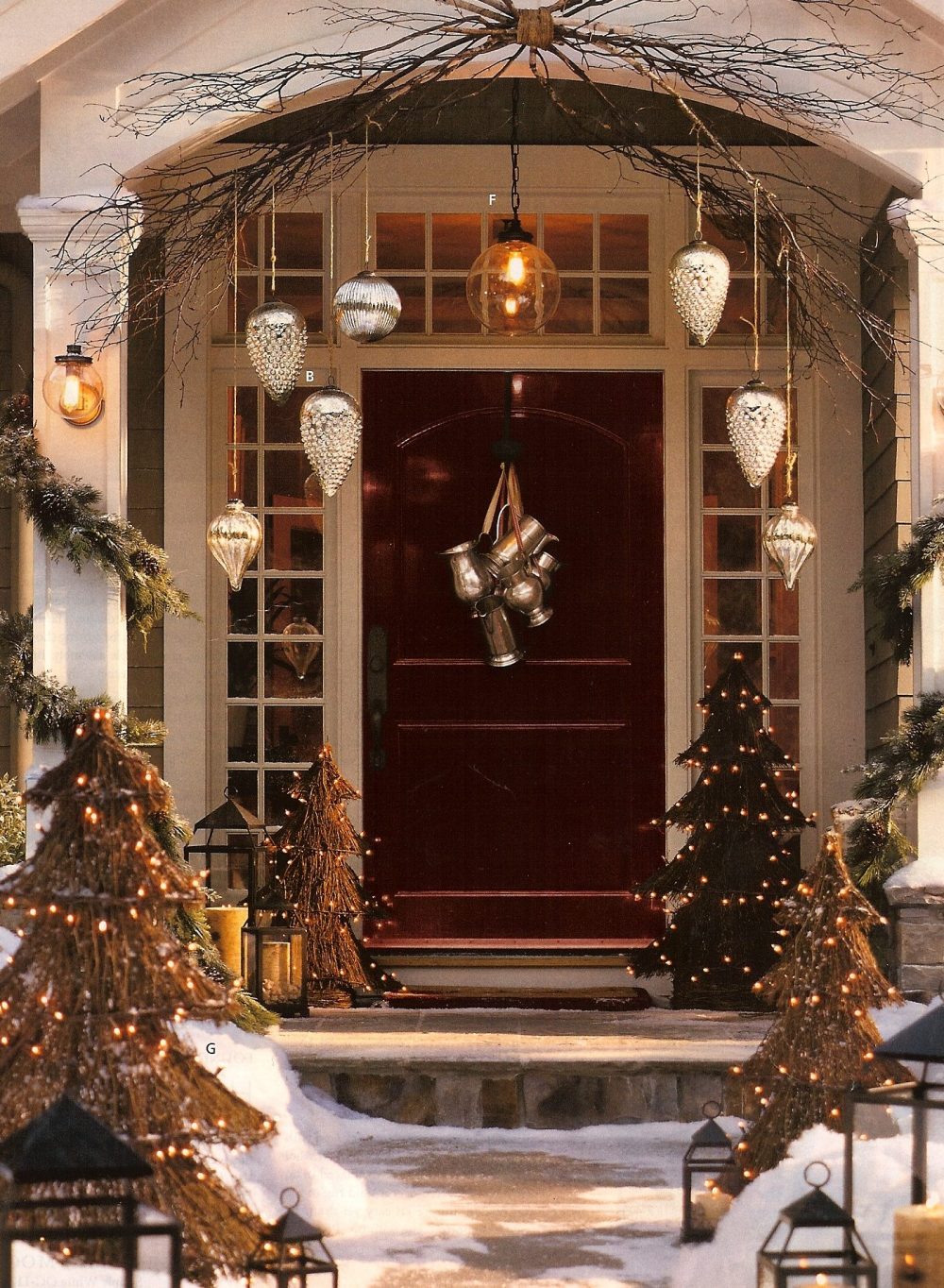 Source: Pottery Barn
There's nothing more indicative of the holidays than shimmering lights and metallic hues. This front door design is totally unique, with hanging copper pitchers instead of a wreath.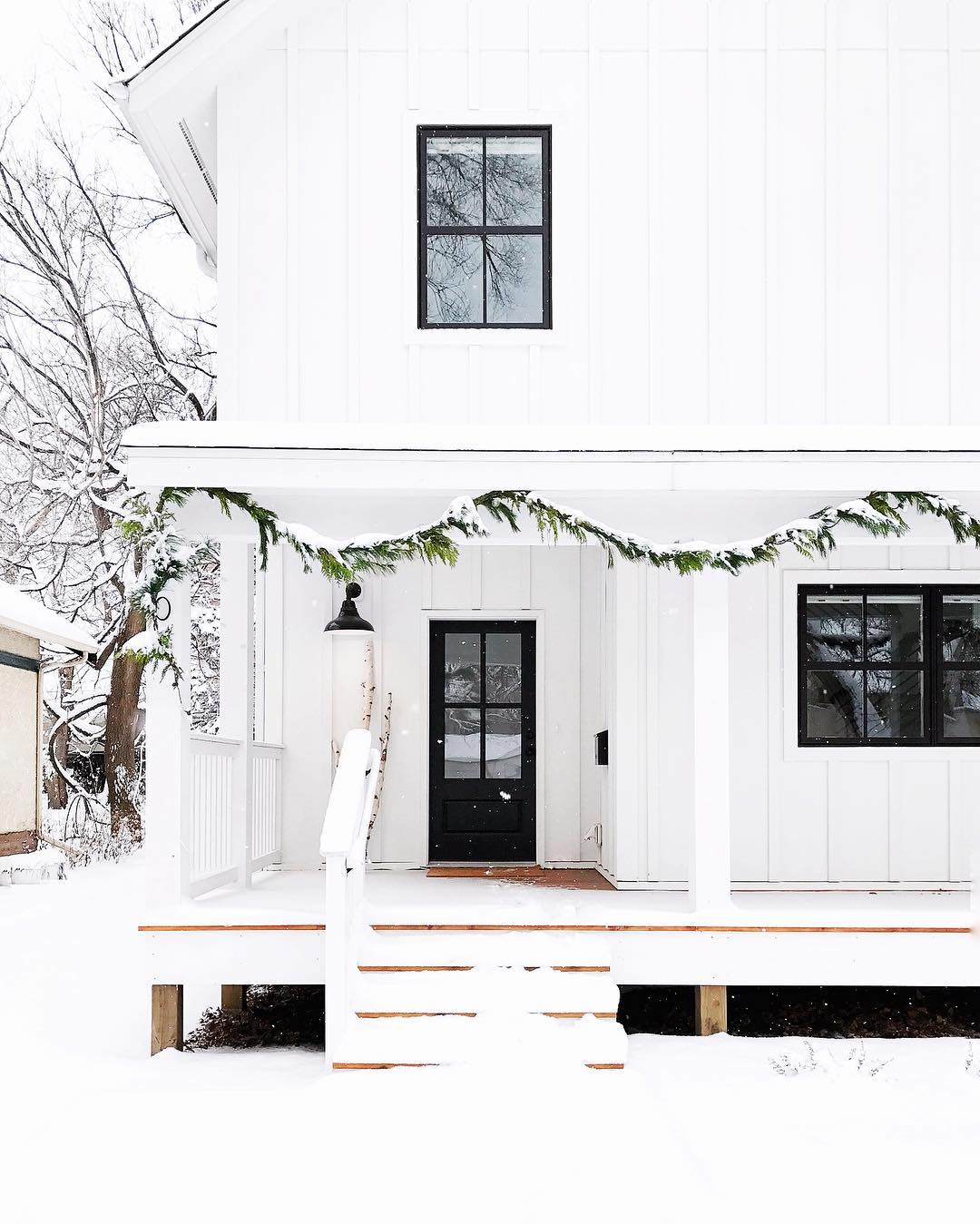 Source: The Faux Martha
Festive doesn't always mean over-the-top red and green. This minimalist Christmas decor is just enough to represent the time of year and the vibes of the holidays.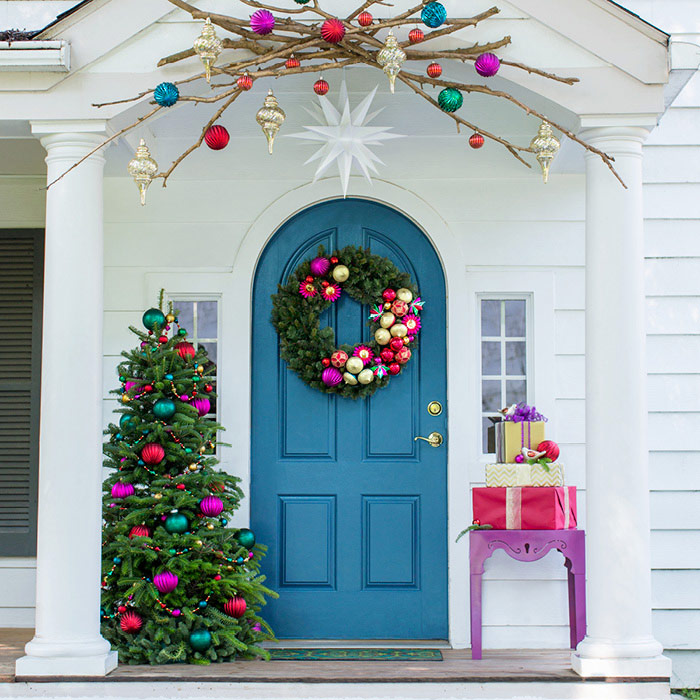 Source: Lowes
On the opposite side of the spectrum, this front door speaks to the fun and sweet side of Christmas; the side that is especially nostalgic to me. This colour colour scheme holds a particular sense of magic and imagination that is particularly captivating, especially for children.
Source: @eacourts
I'm calling this one the hipster Christmas front entrance, with its trendy typeface and plaid blanket. Either way, I love the subdued feel to it and the details that make it extra special.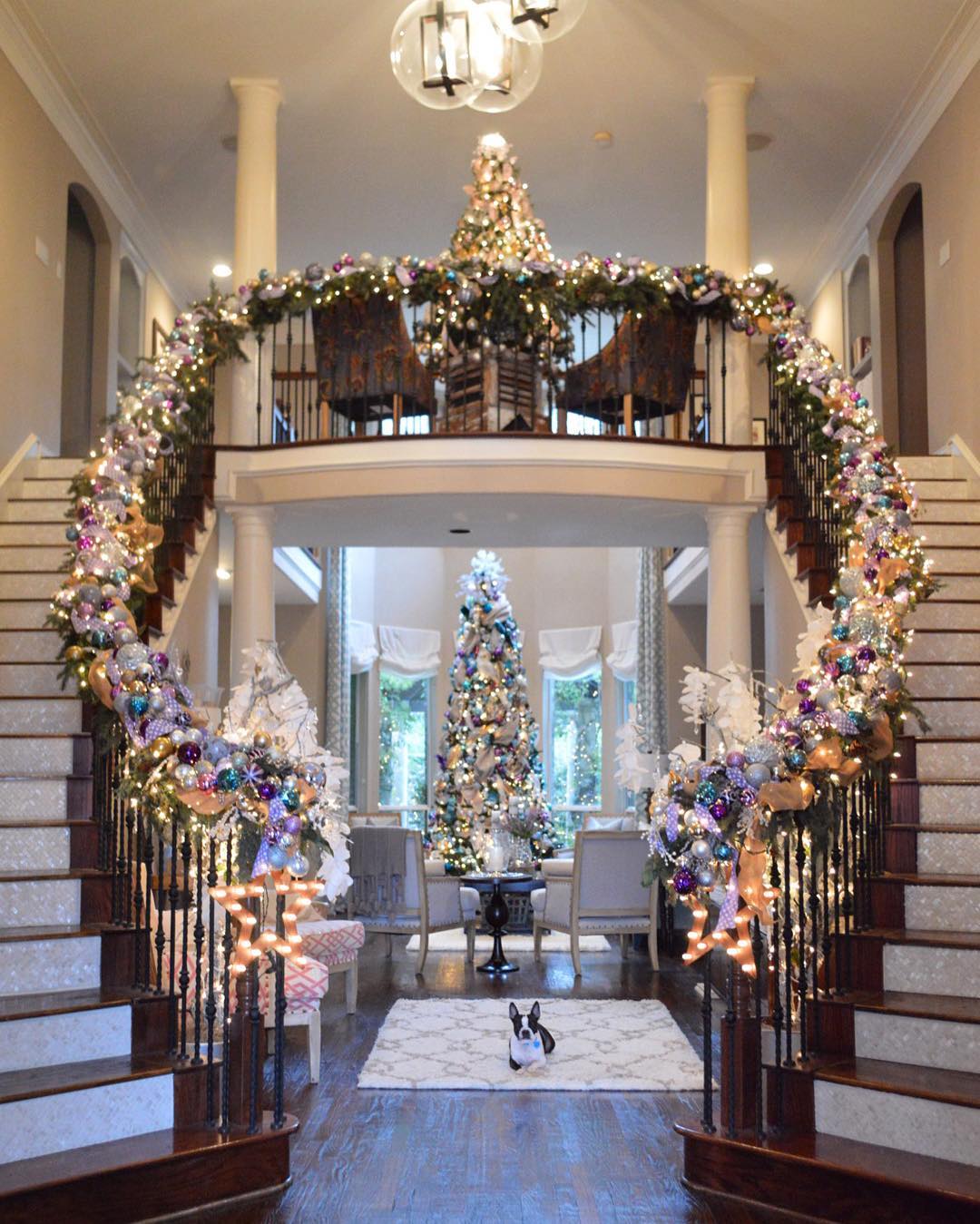 Source: @renaenaa
And just for fun, what I imagine each and every one of these homes to look like past the front door. Can you imagine spending the holidays here? I can!
Last Updated on