With summer upon us, there is still loads of projects to tackle — and plenty of time to sip sangria, swim in the sunshine and get creative with summery DIYs. Try these 10 fruity ones next before the season is through!
1 – Painted Peach Bags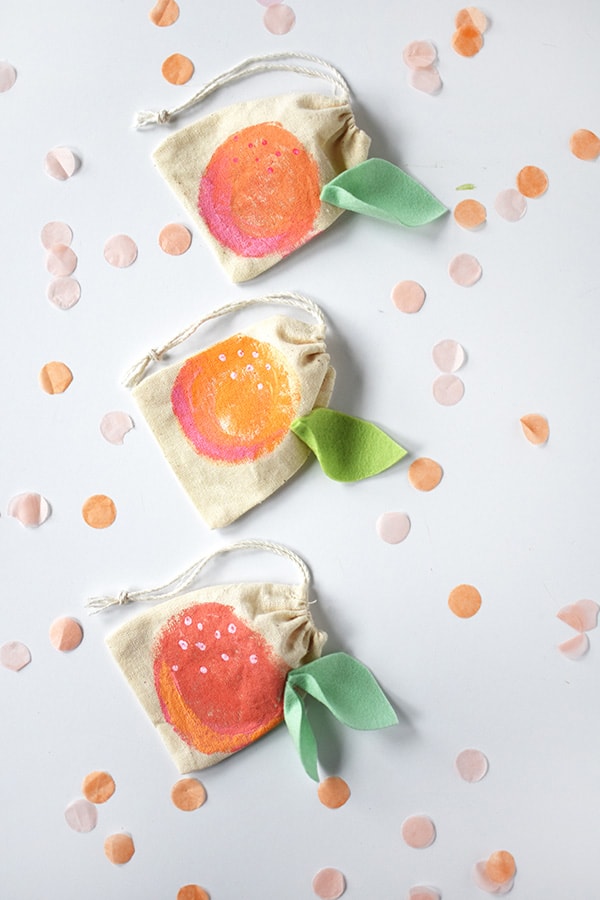 These cute and quaint peach bags are not only super easy to create on your own – they are also perfect little carrying pouch for your jewellery. You can also use this in lieu of a gift bag for your next small gift — your giftee will love it!
2 – Pom Pom Fruit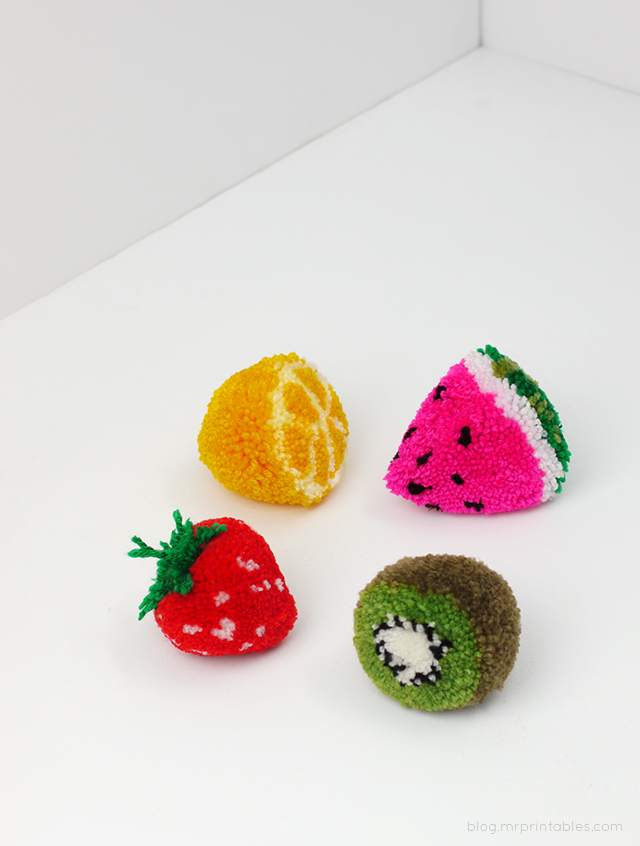 We've been pretty enthusiastic about pom poms for awhile now — and these fruity renditions will make the perfect additions to your pom pom collection! How cute is the kiwi?!
3 – Watercolour Fruit Coasters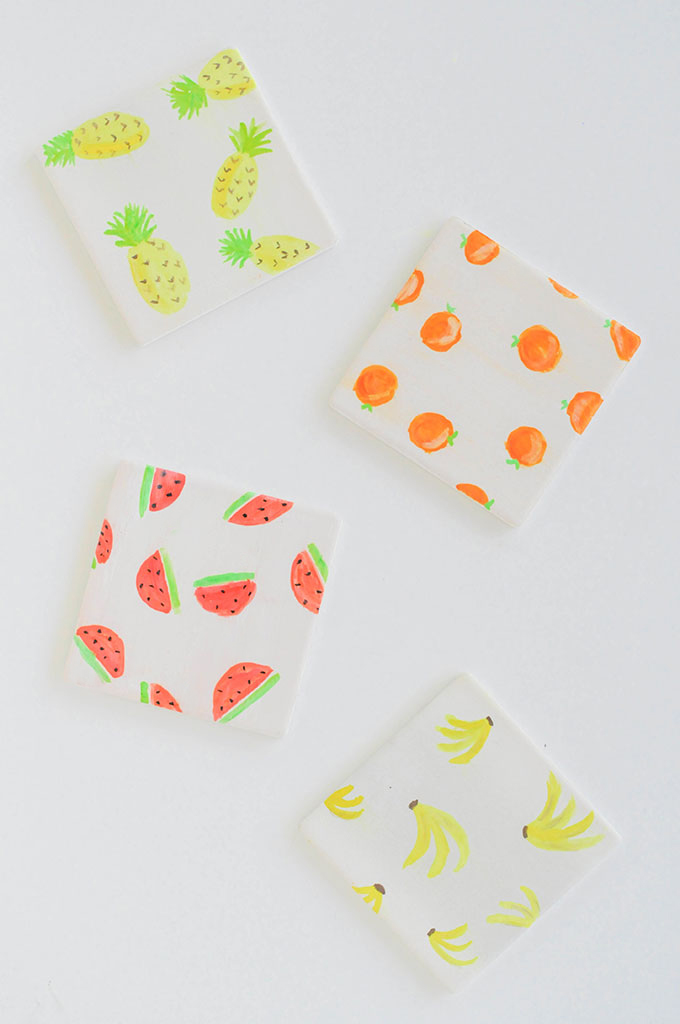 It's no surprise we love watercolour around here – so naturally we also love this idea of cute watercolour fruit coasters! Which types of fruit would you choose to paint?
4 – Kiwi Watermelon Fruit Popsicles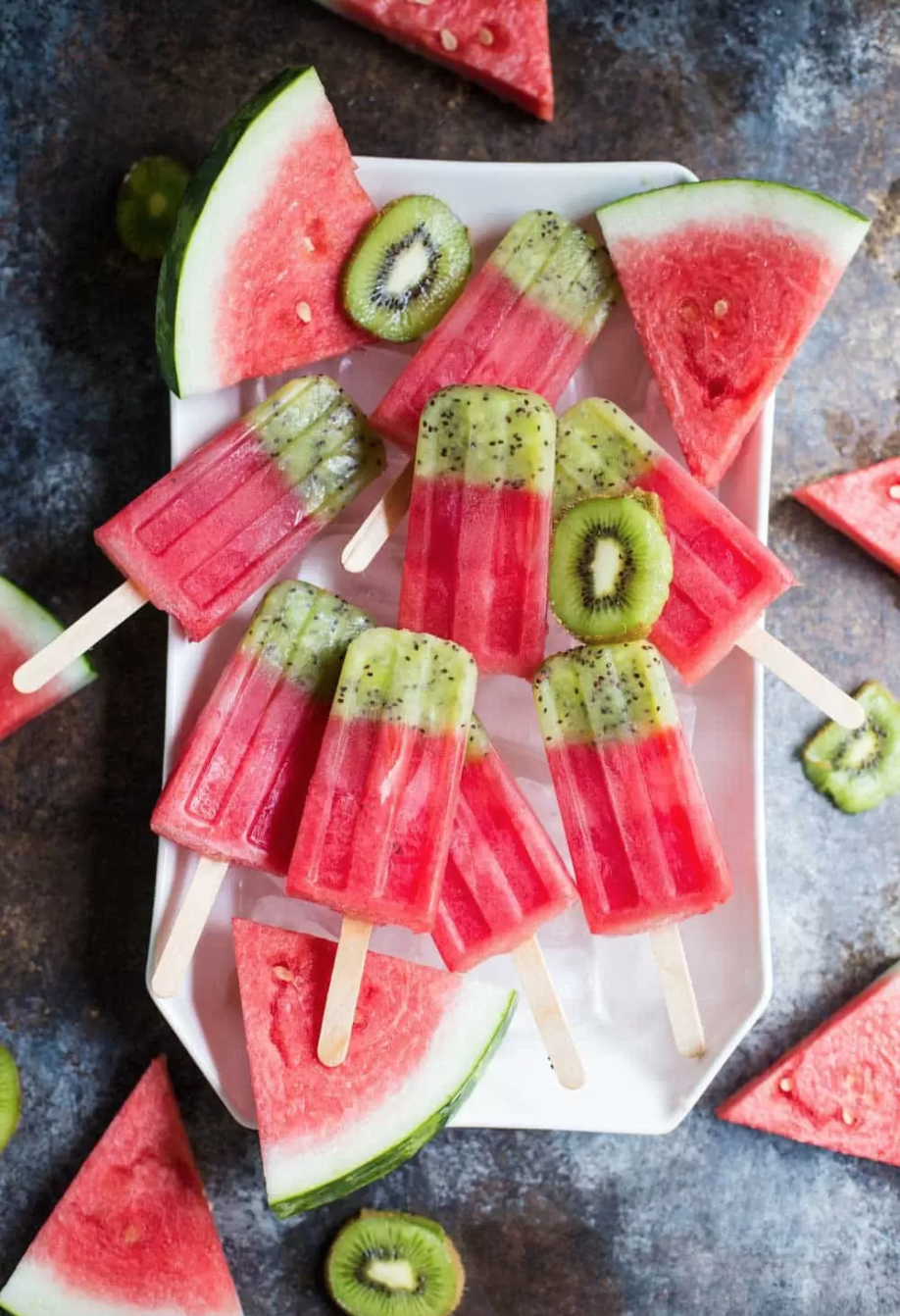 Mmm…nothing hits the spot on a hot summer's day quite like a popsicle — and even more so if it's homemade and as fruity fresh as this one by Food with Feeling!
5 – Citrus Lazy Susan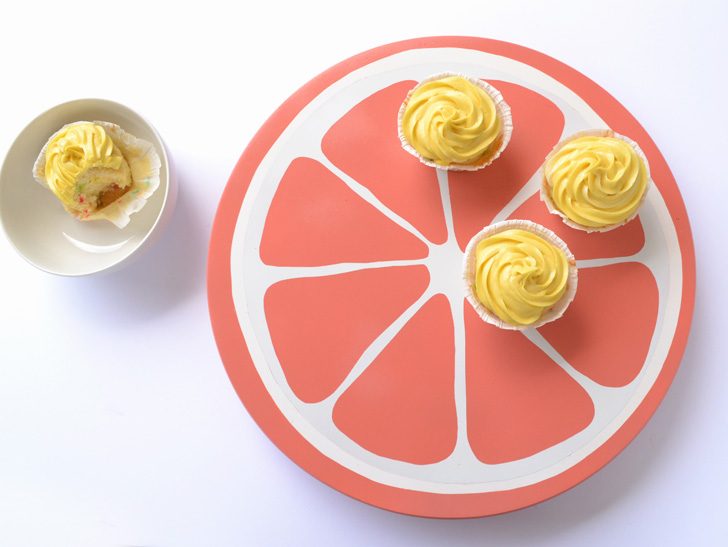 This is one of those items you pull out at a summer get-together and are immediately asked, "where did you get that!?" Best of all, it's super quick and easy to make!
6 – Paper Mache Fruit Bowls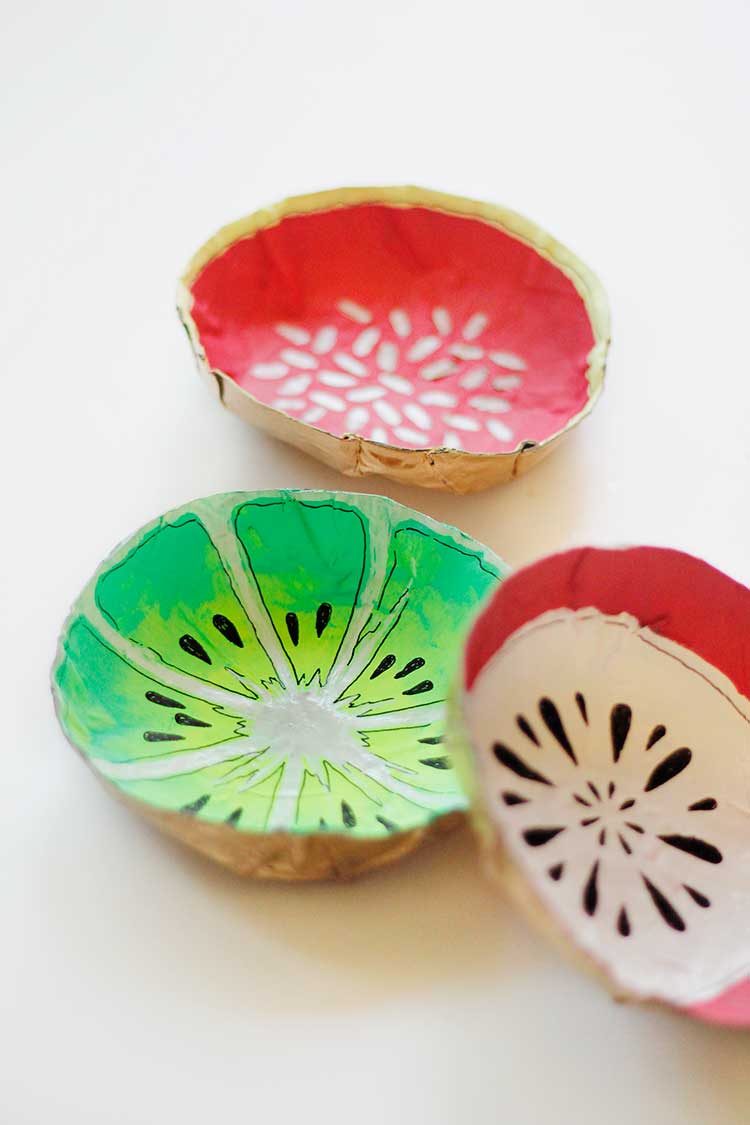 This paper mache fruit bowl DIY is a good option to do with friends or family – and isn't there just something so hypnotic about working with paper mache? When it isn't frustrating, that is.
7 – Pineapple Drawstring Bag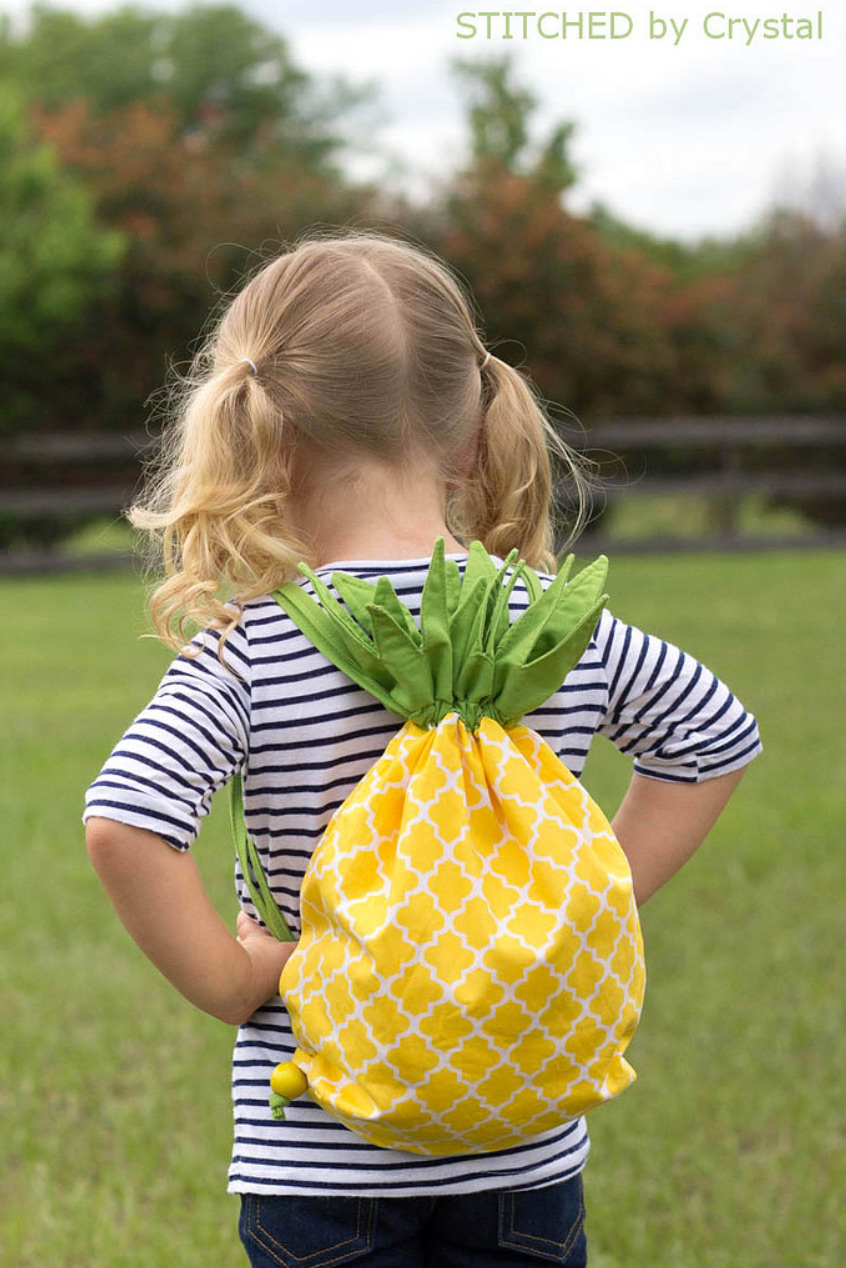 While festivals and events may be cancelled this year, this  DIY Pineapple Drawstring Bag is perfect for picnics, summery walks and all those things that we have grown to appreciate this summer.
8 – Fruit Slice Pillows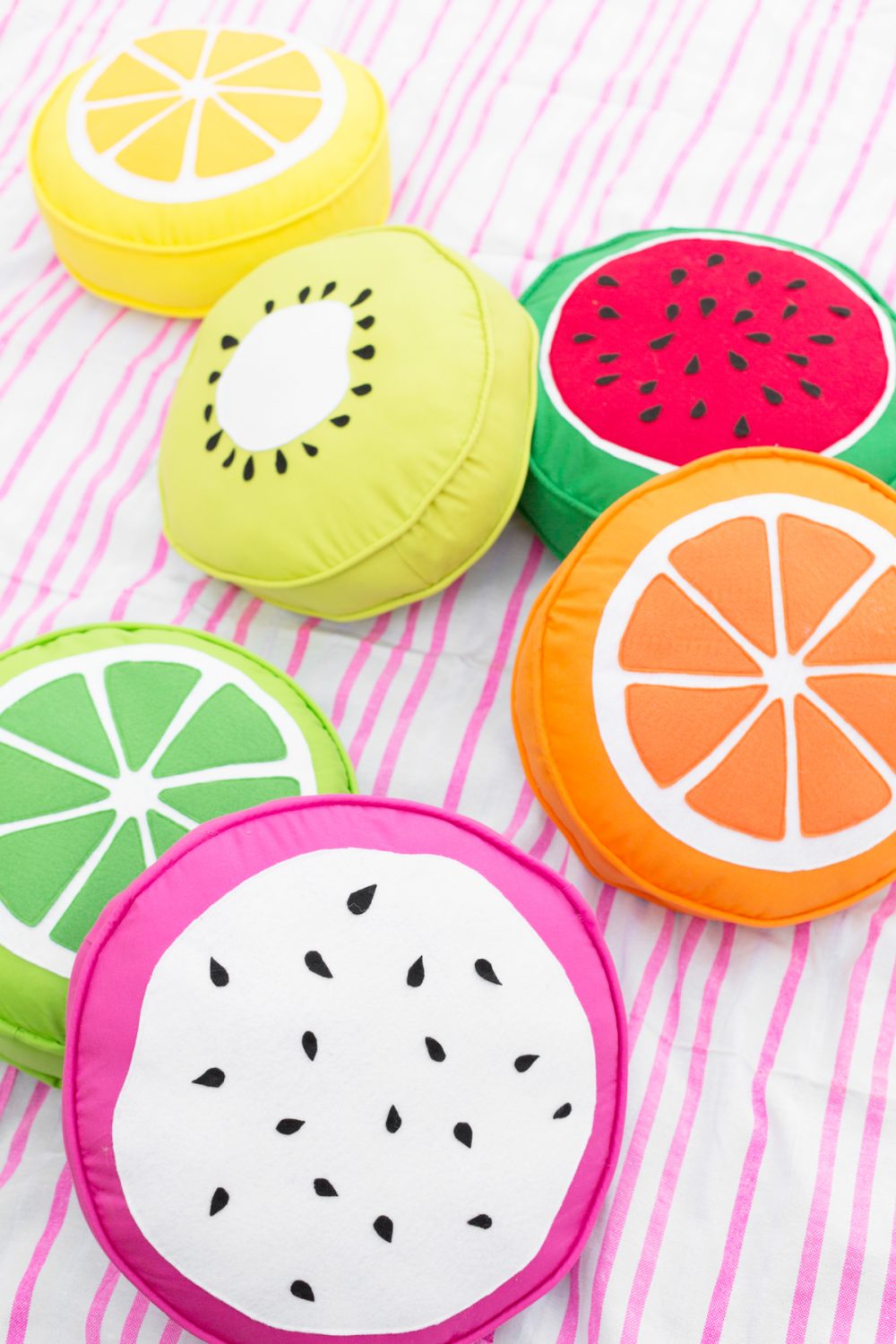 Summer is short — make it last by incorporating a symbol of summer in your interiors! These DIY fruit slice pillows are cute, colourful and easy to make.
9 – Watermelon Cornhole Game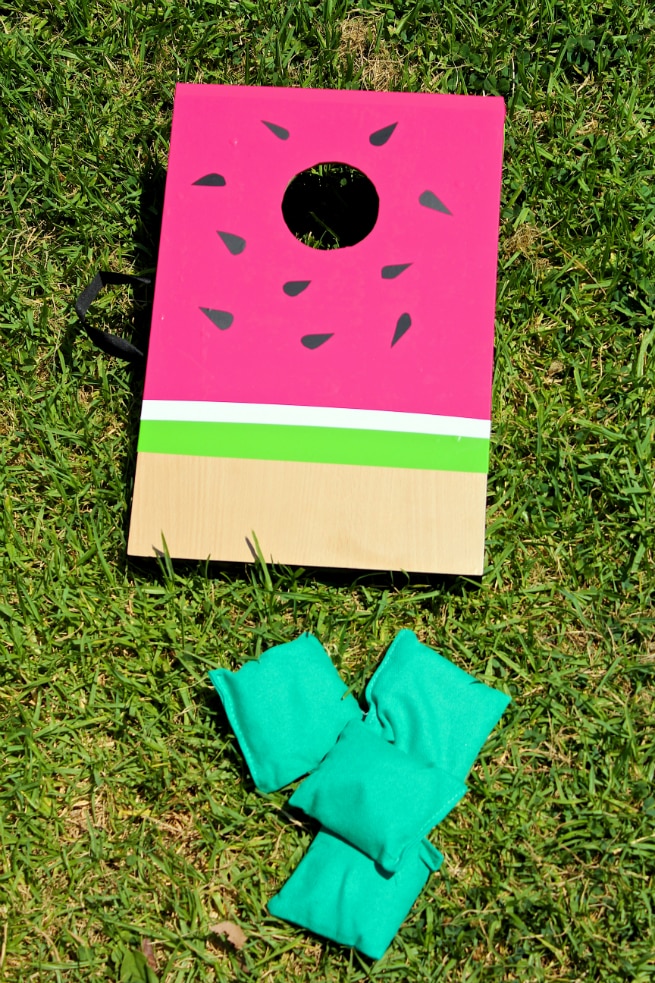 We found it – the ULTIMATE summer DIY! If you haven't played cornhole, trust me, it's one of the best summer lawn games out there. And owning this watermelon version will make you seem like a seasoned pro (a customized game will get you a lot of kudos)!
10 – Colourful Citrus Stamped Tea Towel
One thing that I always change up seasonally in my home are my tea towels. This DIY takes things you probably already have in your home and has a beautiful and simple result!
PIN IT!
Last Updated on