If you haven't already: perhaps it's time to add a little self-care to your list of 2023 goals and resolutions. Maybe it's simple things like ordering out, putting on a favourite movie, or taking some quiet time without social media.
Or – focus on aesthetics and the things that make you feel just a bit more polished and put together. Why not start with our nails? There are plenty of fun and easy nail tutorials laid out for you to experiment with. Here are 15 of my favourites for the new year!
Slanted Stripe Nails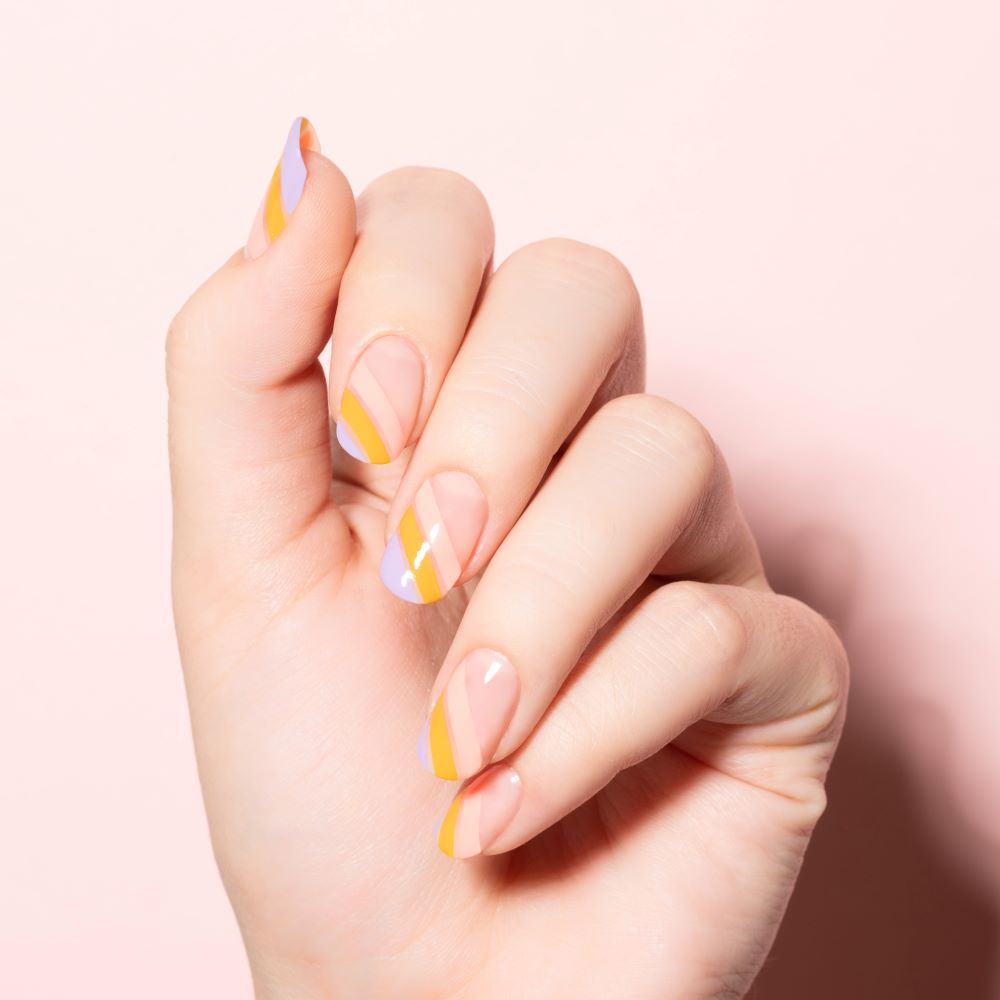 While this tutorial by LuLu's uses a colour palette of mustard yellow, pale pink, and lavender, you can easily mix and match any colours you already have at home – get creative! The slanted stripes gives a retro yet classic look.
Geometric Triangle Nails
What will be the geometric shape of 2023? We're betting on: triangles! This nail art tutorial teaches you how to cut and place nail wraps for the look – which is a handy skill to have if you're focusing on all things nails in the new year.
Simple Grid Nails
Looking for a nail design that's simple yet stunning? These grid nails are it! Choose from a white base or a black base for a sleek and mod look.
White Marbled Nails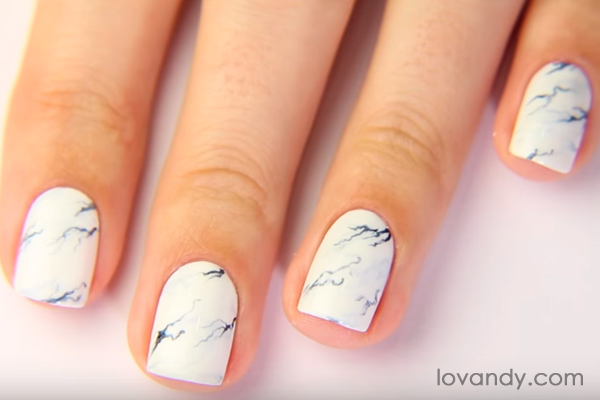 Marbled nails are not only timeless, but completely customizable to whichever colours you have in your nail polish collection. Surprise, surprise – this tutorial is all about mastering the fine point brush.
Cloud Nail Art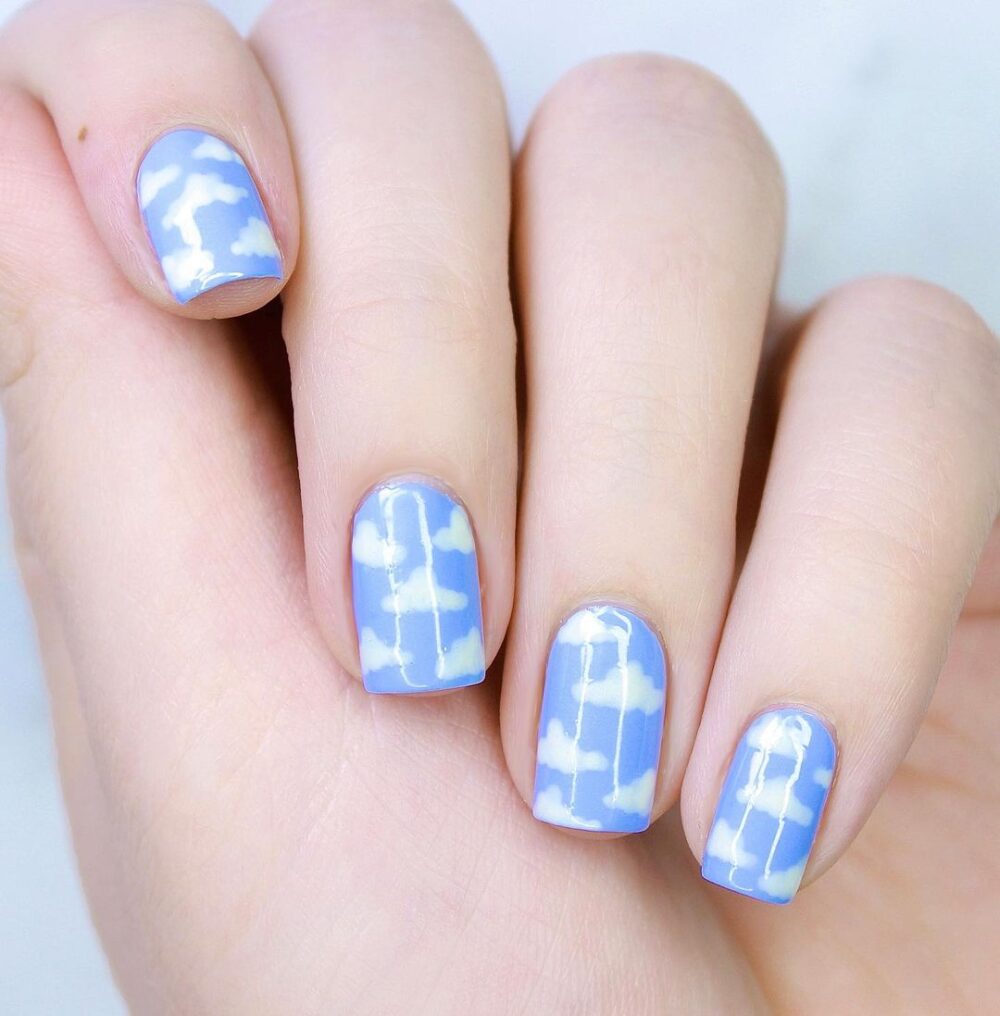 Make 2023 the year where you dream big and accomplish so many things! These whimsical cloud nails capture that daydreaming vibe – see this nail look in action here!
Classic Polka Dot Nails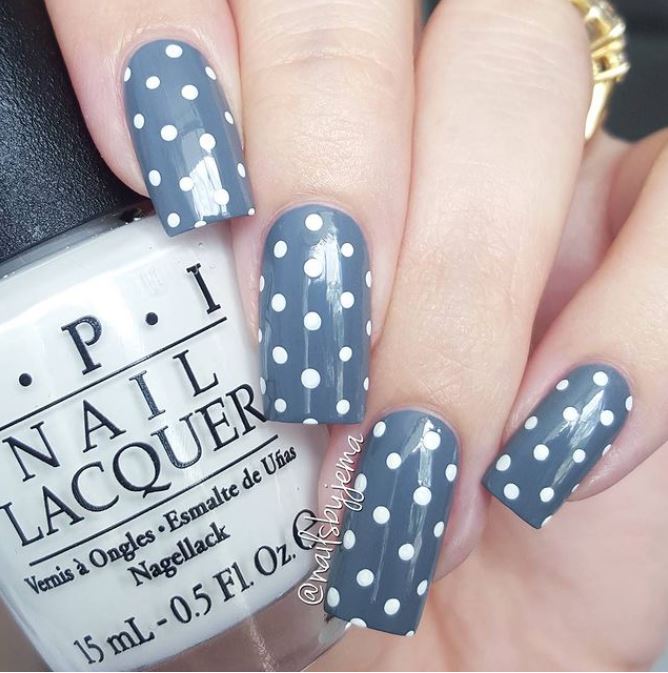 This classic polka dot nail is straight forward enough to not require a step by step tutorial. Achieve this look by painting all your nails one colour. Once the base coat is dry, use a Q-tip to apply a second colour that contrasts with the base colour.
Tibi-Inspired Nail Art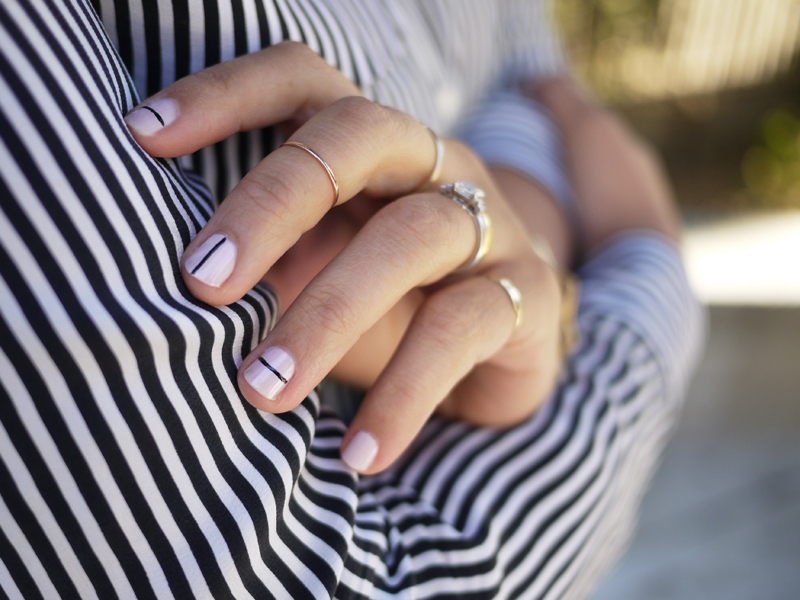 Named for the designer who presented these unique nails down the runway, you can easily recreate them with this tutorial. A great one for if you have limited time but need to look great!
Blue and Silver Stripes Nail Art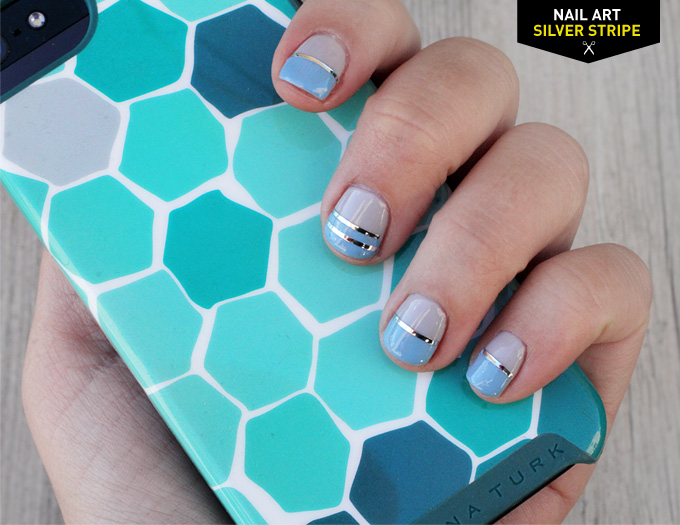 Put a spin on two-tone nails by including striping tape and a touch of metallic. Not only is it easy to accomplish, but the result is also amazing – so simple, yet fancy enough to wear to an event!
Juicy Watermelon Nails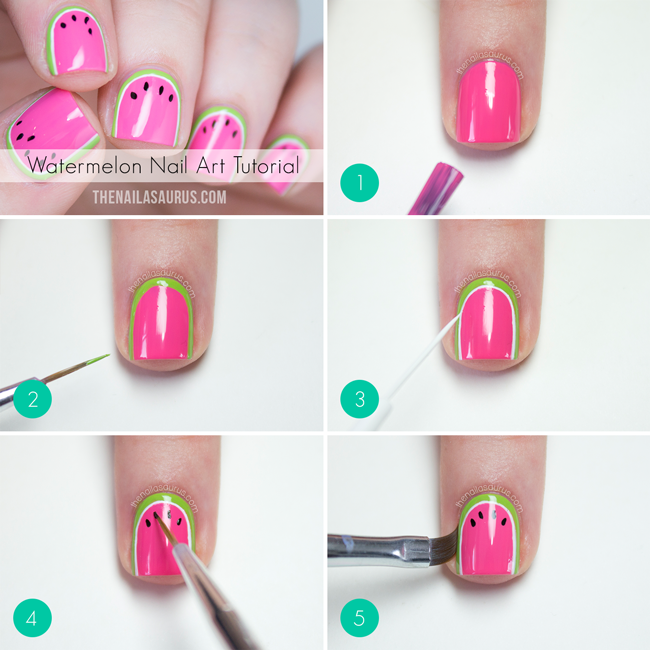 Winter is dreary – and I can't be the only one counting down the days until the warmer weather. Add a splash of summer by recreating these watermelon nails! You'll be reminded of the season ahead, and the sweetness that comes with it.
Stitch Nails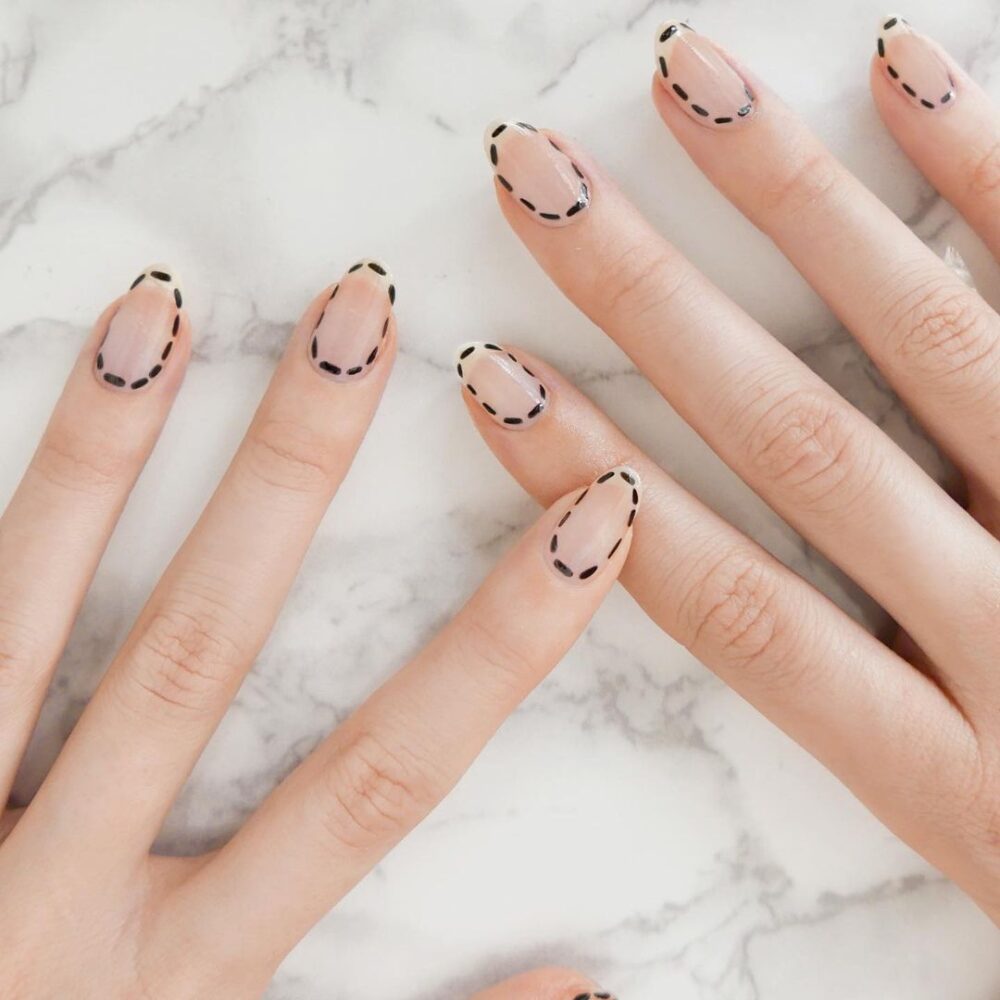 So simple, yet so creative! Take a look at the second slide in this post by Alicia T Nails to see how it's done. It's surprisingly easy if you have practiced a steady hand when applying polish.
Sunshine Nails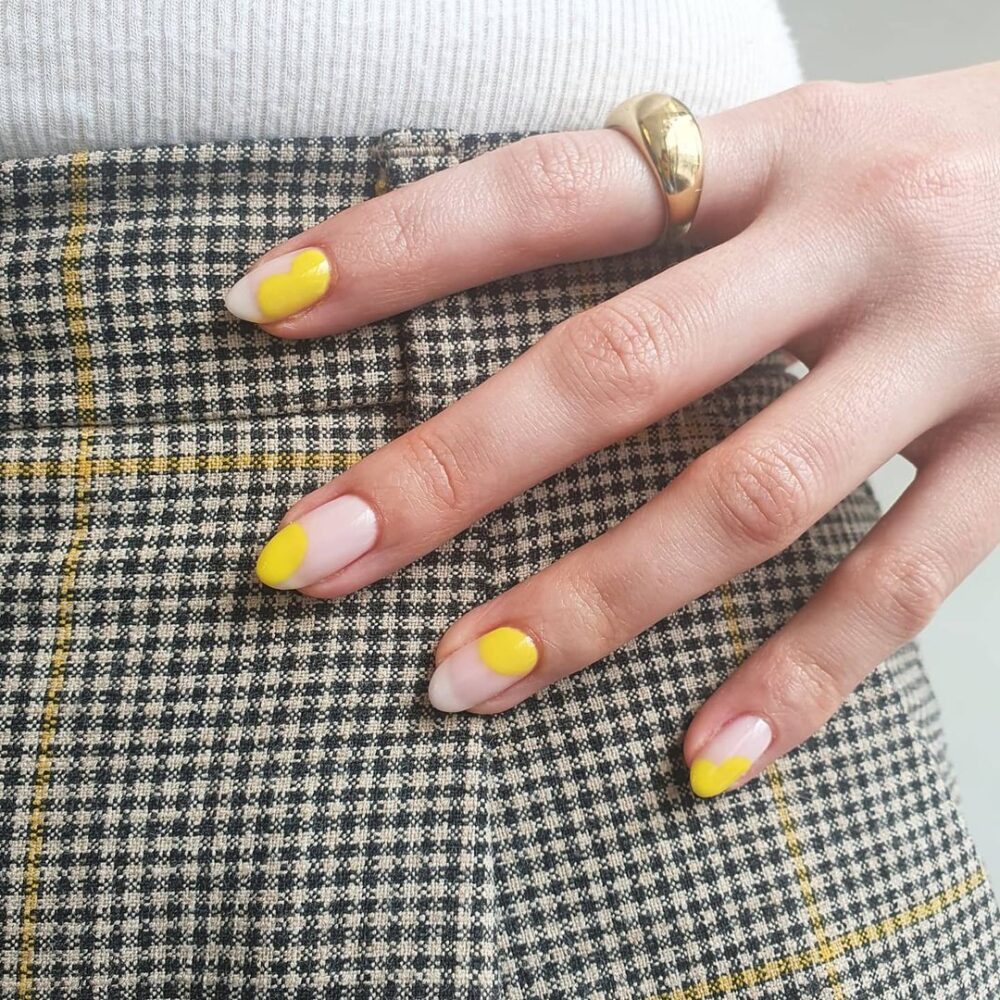 We love how the nail artist used a single, bright colour and simple shapes. The design doesn't have to include perfectly drawn circles. Instead, embrace mistakes. Isn't that a great mantra for 2023 anyway!?
Star Sticker Nails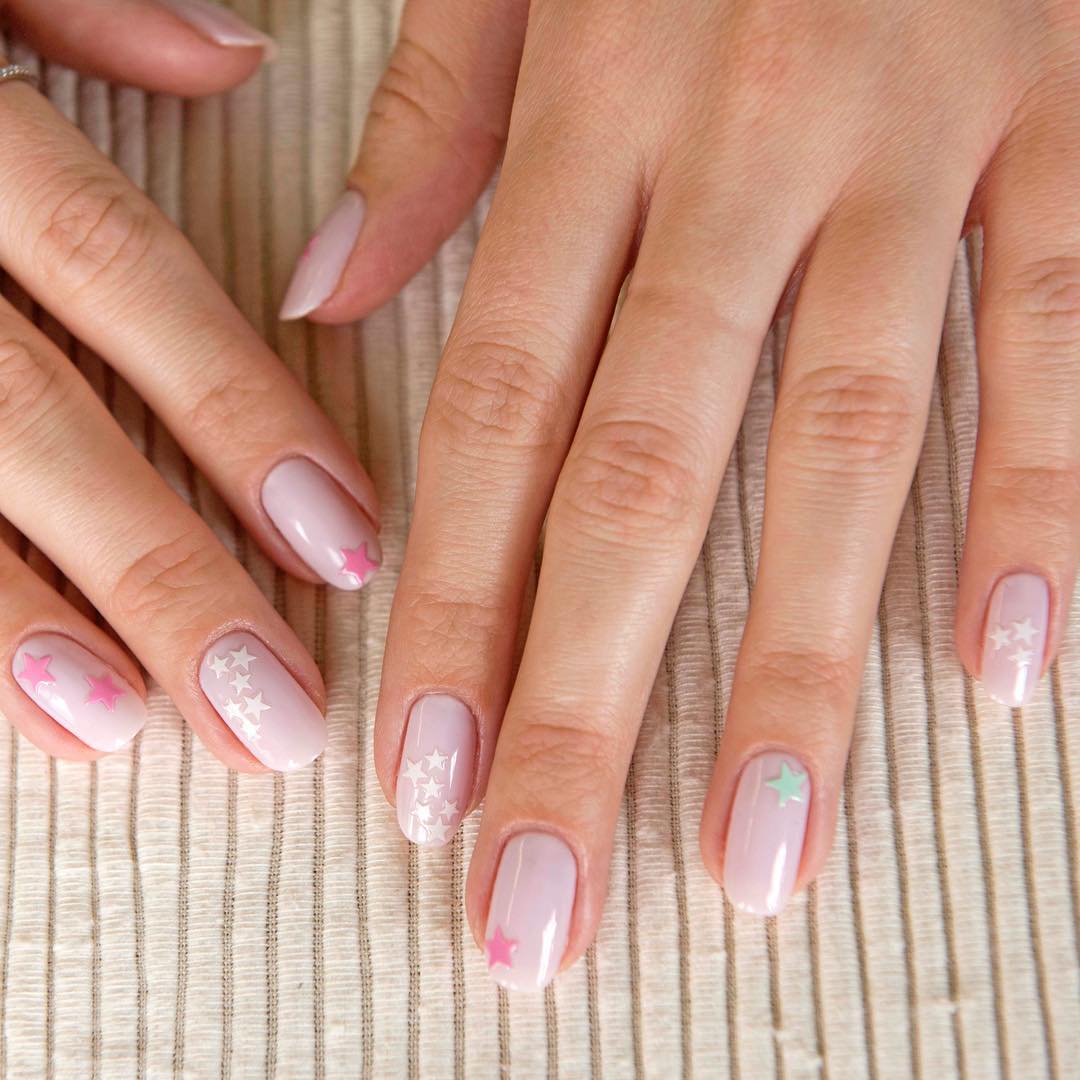 Protip: If you haven't yet mastered using brushes to create small details on your nails, you can always create easy designs by using nail stickers. This particular design uses cute, multi-coloured and multi-sized stars – which continue to be trendy in 2023.
Lime Green Two Tone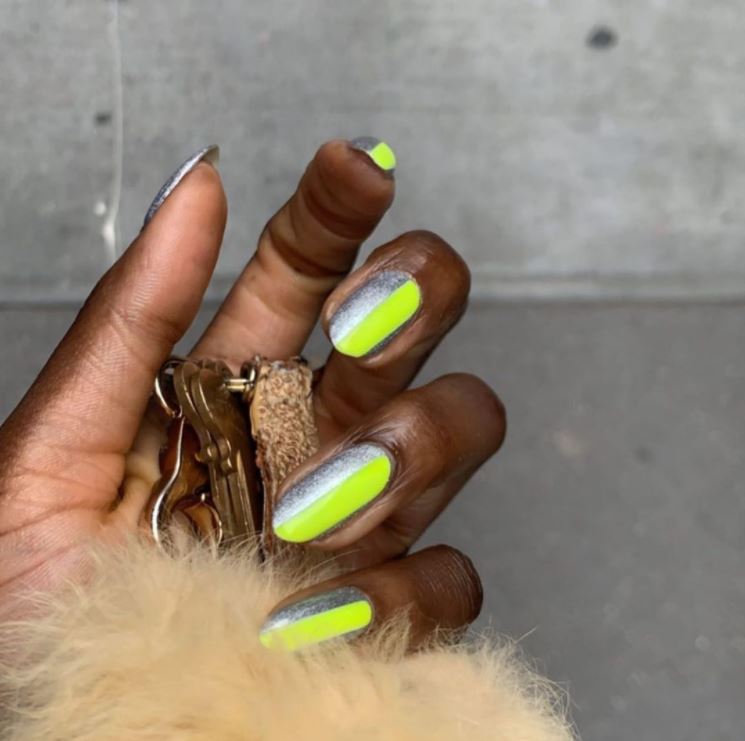 A personal favourite, I used to do this similar design but with blue and pink. All you need is a steady hand and your preferred shades – don't be afraid to go bright with these bold nails!
Mixed Pastel Nails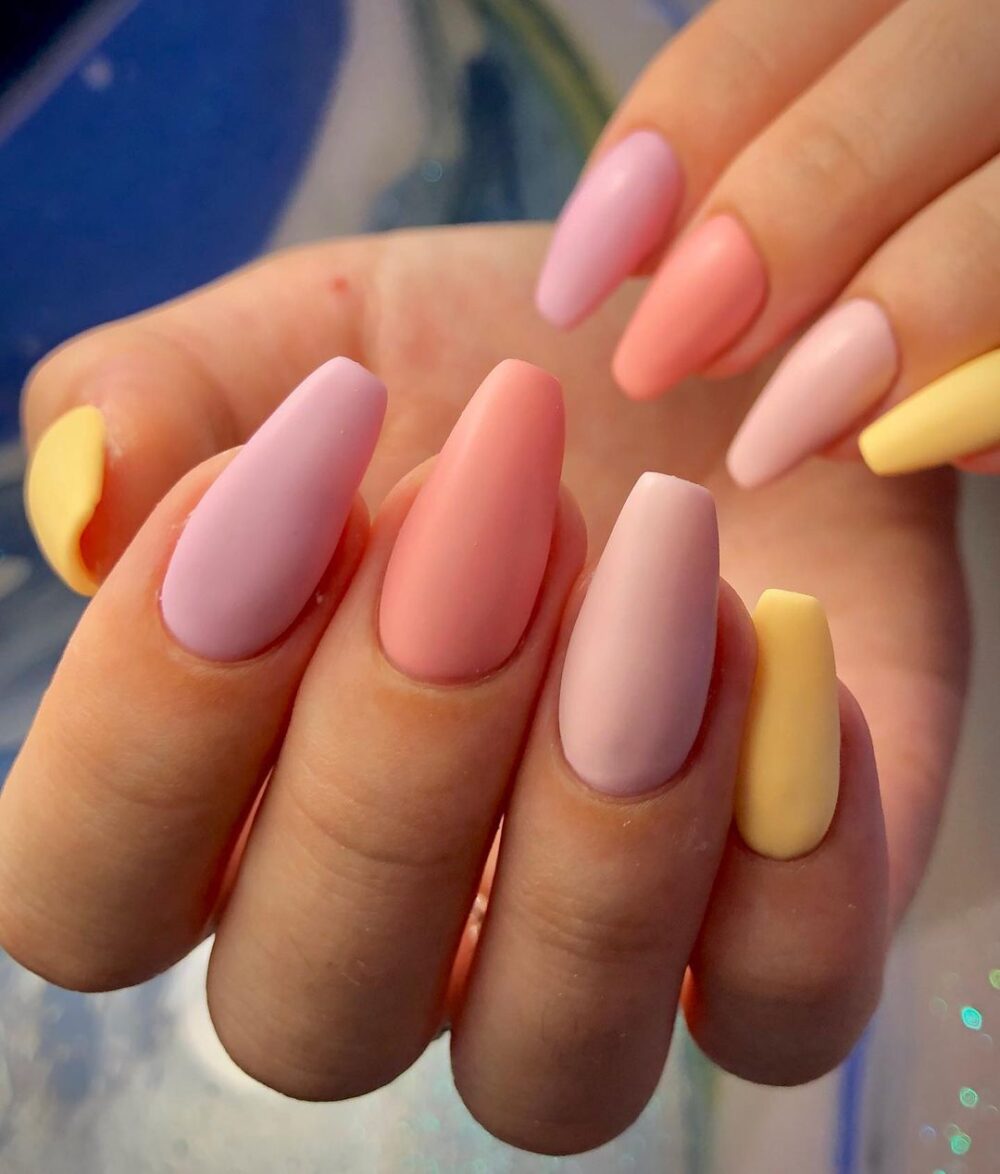 Nail artists and aestheticians know that these multi-colour pastel nails were all the rage last year, and I don't see them slowing down now. I particularly like the colour choices in this gorgeous set with light purple, pink, coral and yellow.
Chic Eyelash Nail Art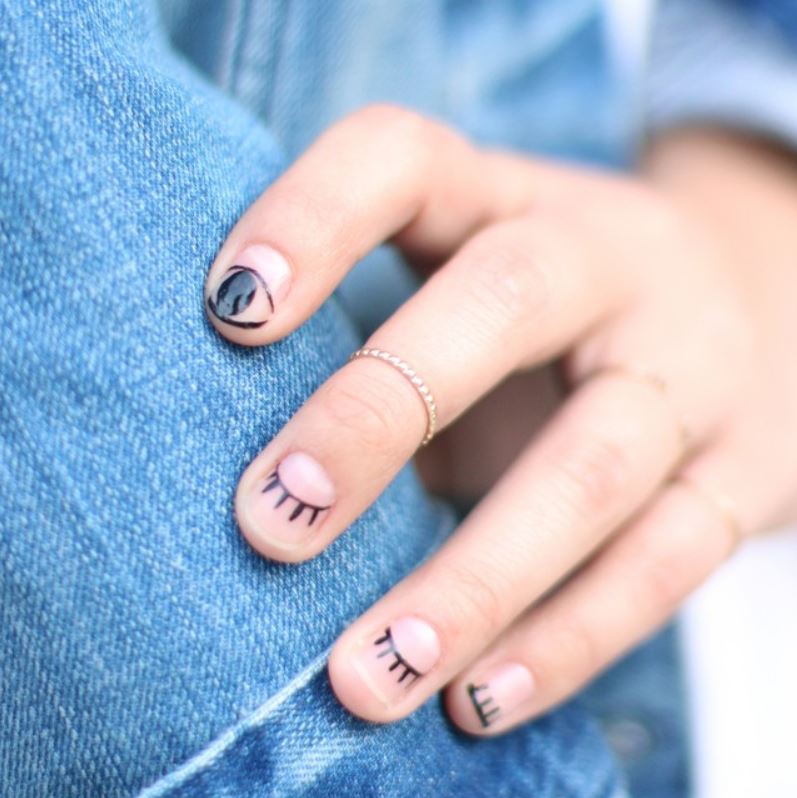 Get artsy! Who knew eyelashes could be so stylish on nails? This unique design is easy to accomplish if you follow the tutorial here.
All these designs are not only simple to do, but stunning to look at. Which ones are your favourite for the new year?
PIN IT FOR LATER!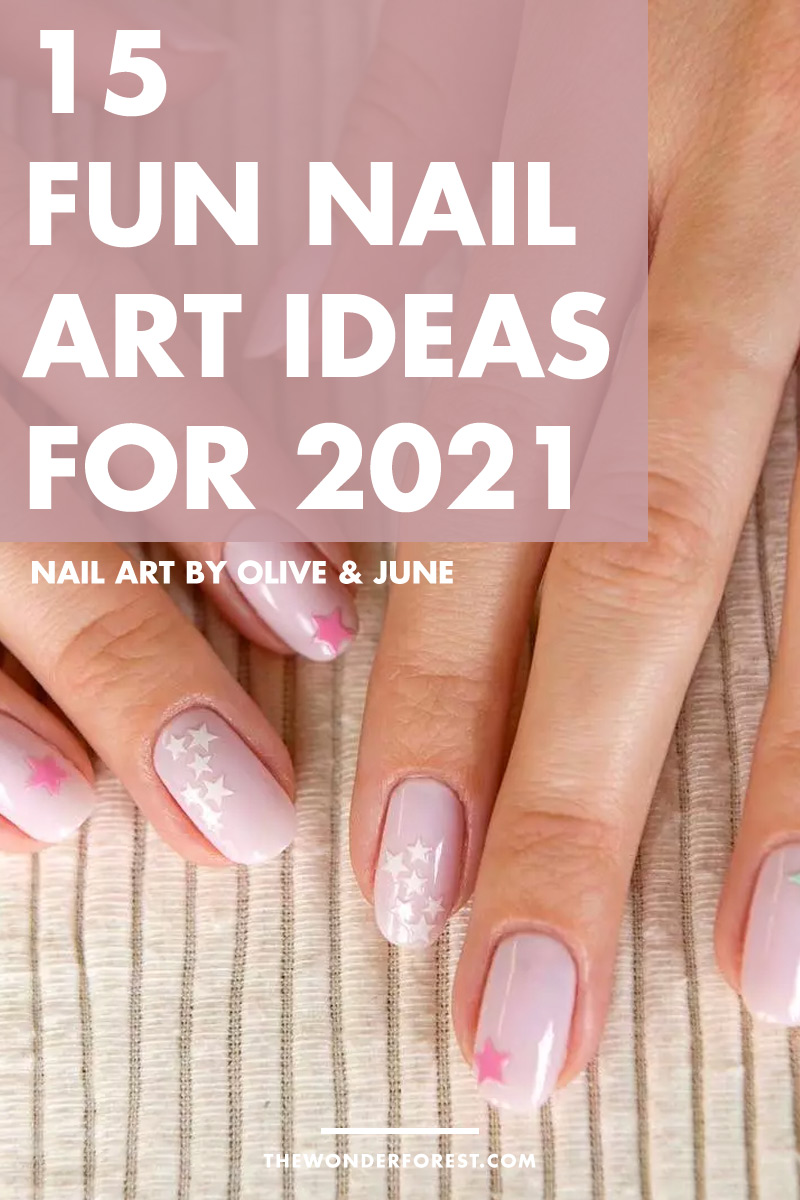 Last Updated on