No matter if your summer style is boho, 90s, Y2K or just simply colourful and bright — there are a ton of easy and affordable summer jewelry ideas that you can make yourself!
From necklaces and earrings to rings and anklets, save money and take on a new project with our list of 15 handmade summer jewelry ideas.
Boho Wood Tassel Necklace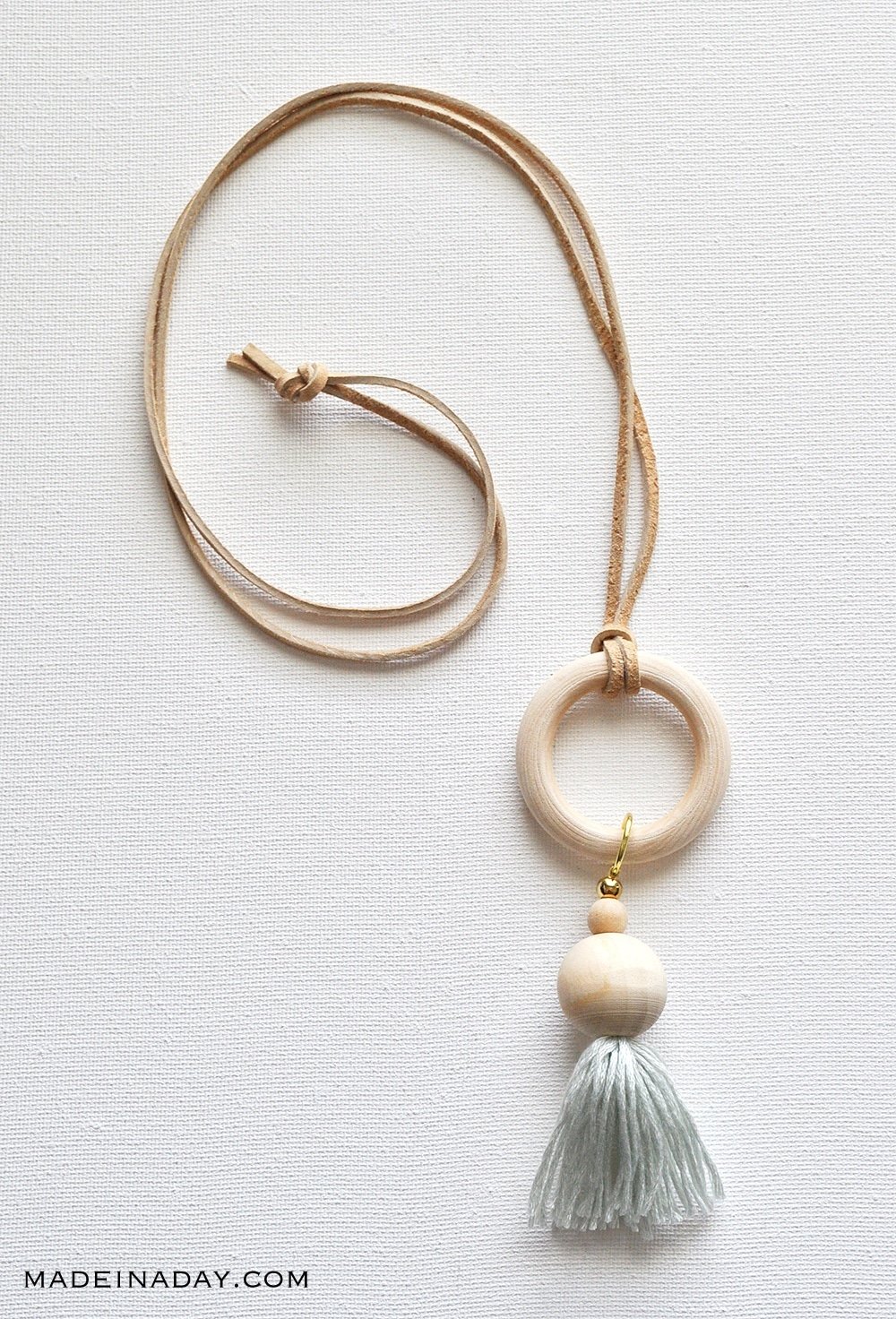 We're starting off the list with a simple, minimal and boho necklace idea! This DIY necklace goes great with all-white linen outfits and long stretches of beach. It also happens to be super easy to make yourself!
Resin Confetti Earrings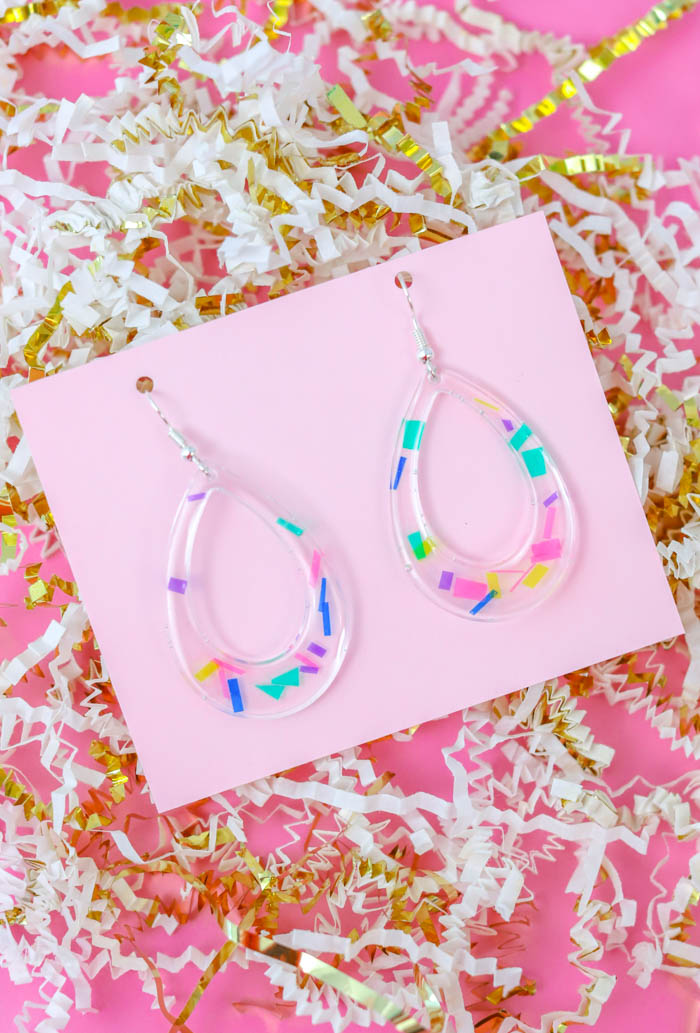 Resin is a super versatile medium to work with, especially when making your own jewelry. These fun confetti earrings are for those who don't take life too seriously and who love being the life of the party! Ideal for poolside looks.
DIY Beaded Summer Necklace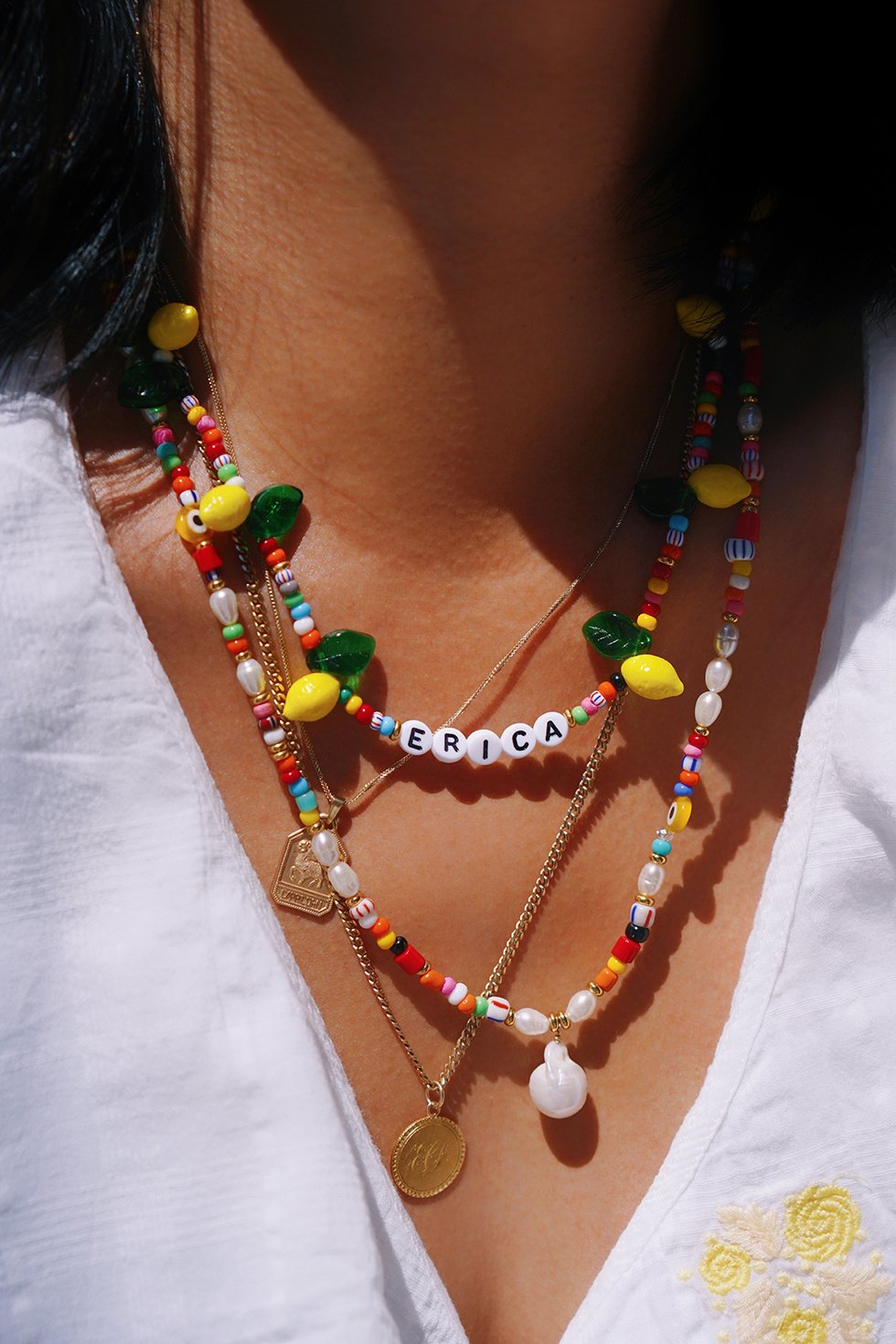 90s and Y2K aesthetic continues to dominate fashion trends and this is one throwback we absolutely love! This beaded summer necklace includes colourful beads and of course some 90s letters. We also love the lemon beads!
Beaded Fruit Earrings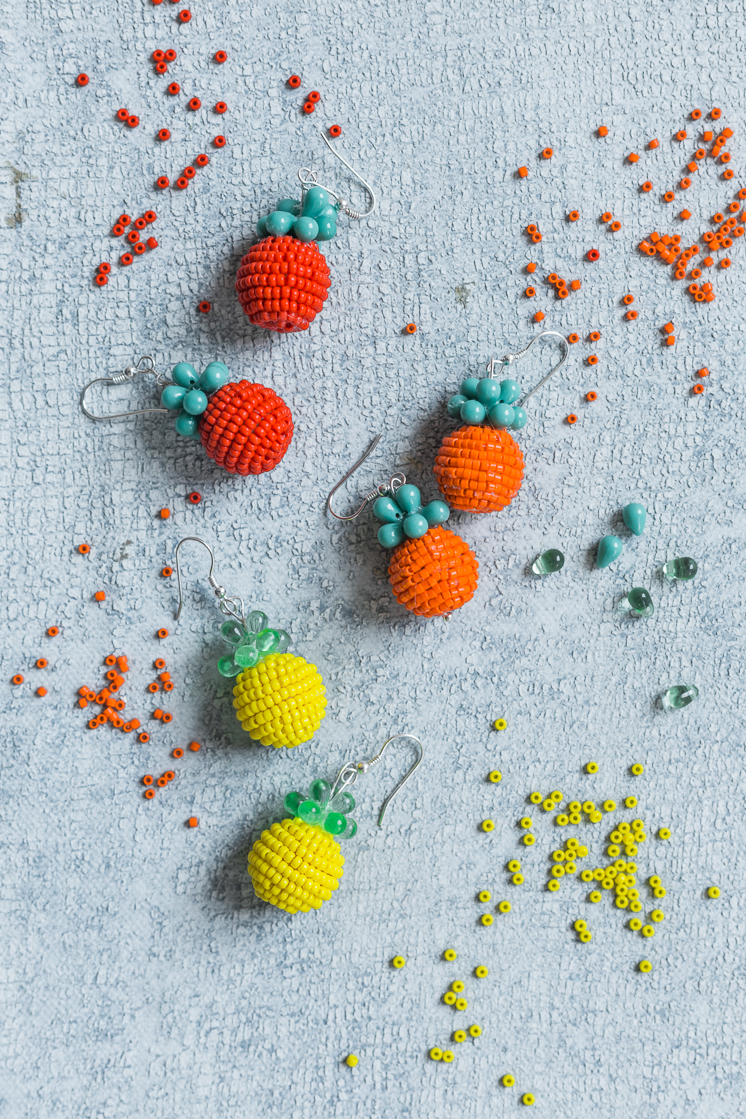 One of the cutest motifs of summer is fruit! Choose your round fruit of choice (or in this case, pineapples and oranges) and get beading to make these cute tiny fruit earrings.
Multicolour Tassel Earrings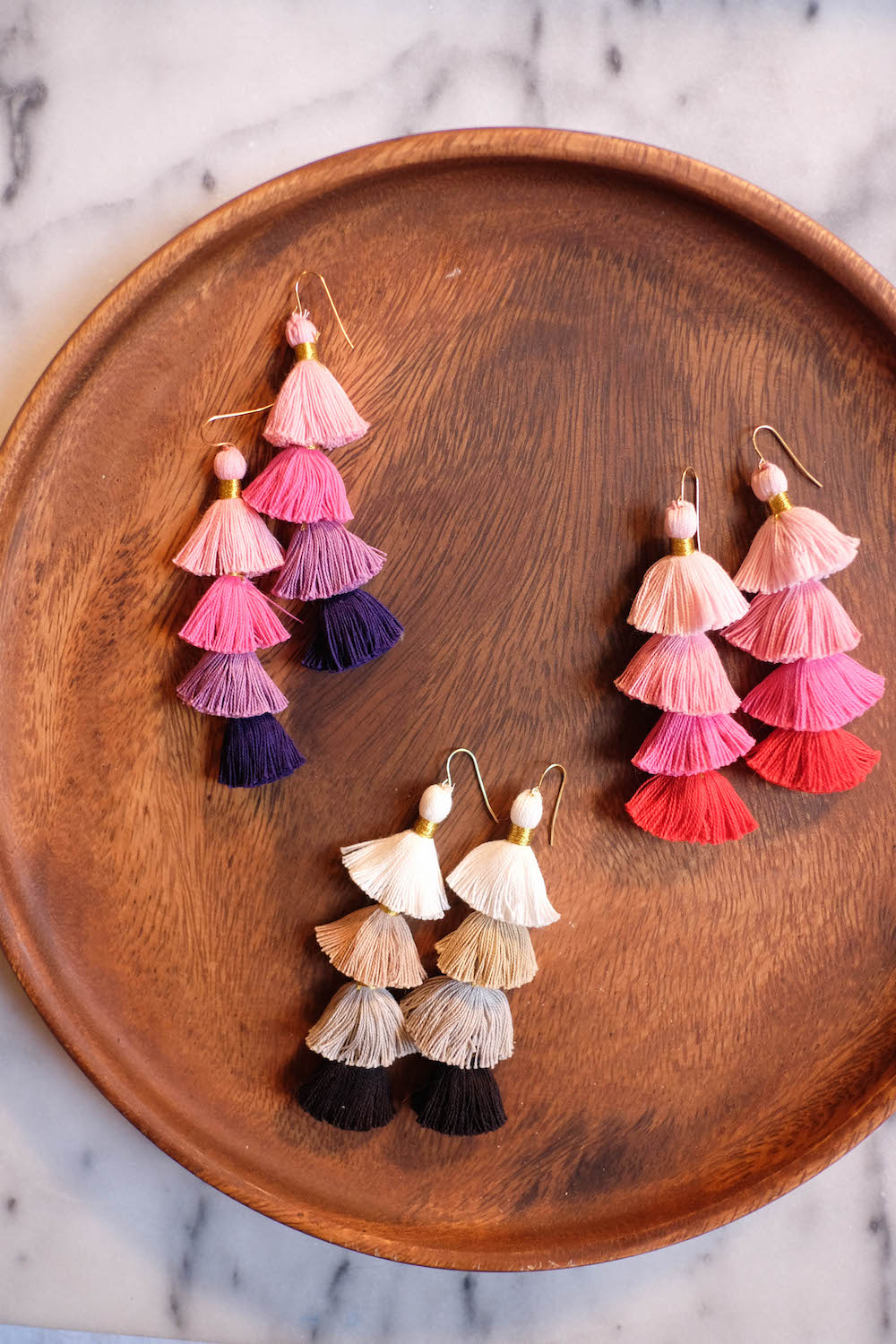 Add a bit of life and movement to your summer look with these super fun, multi-coloured DIY tassel earrings. Go ombre or simply mix and match your favourite colours and you'll have some cute new pieces to wear all season long.
Pom Pom Bracelet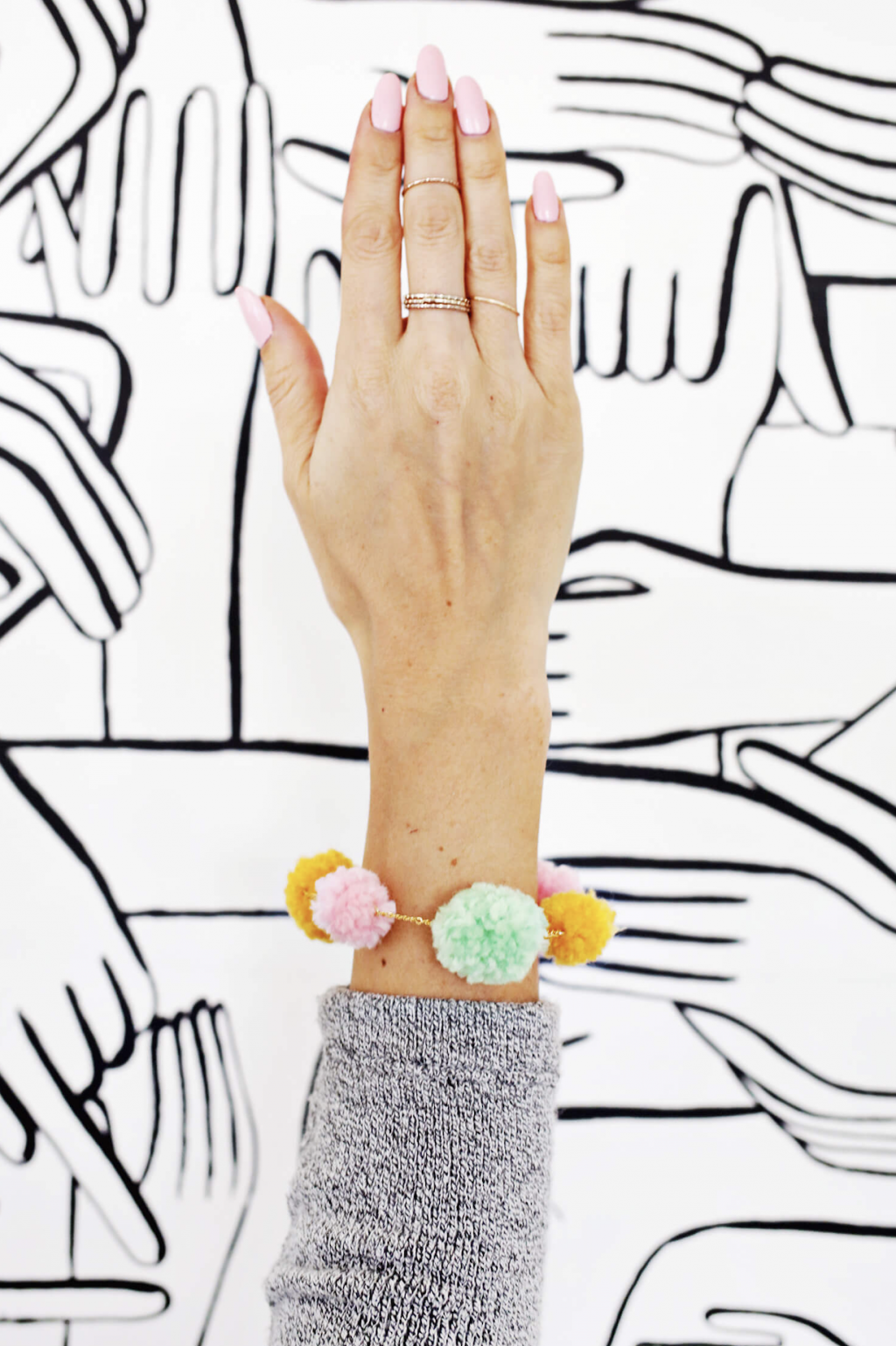 Another adorable textile-based piece, this pom pom bracelet is a great jewelry DIY for beginners with an eye-catching result that looks cute with all your airy summer dresses.
Macrame Anklet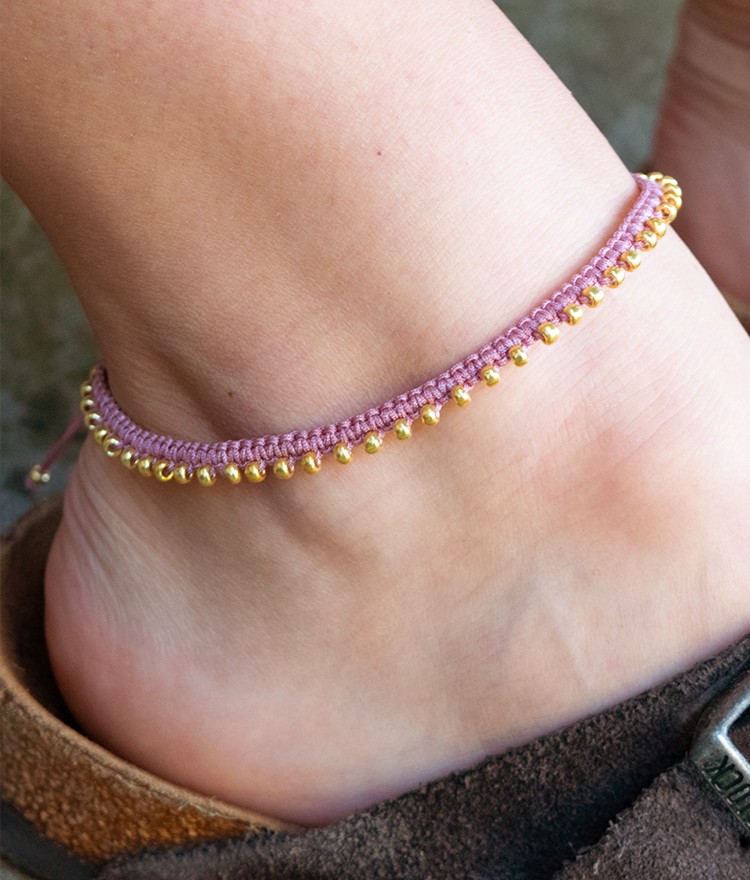 Believe it or not, anklets are making a huge comeback this summer! This DIY macrame anklet is great if you've been practicing some of our macrame projects and can be worn all summer long, even in and out of the water.
Cowrie Shell Jewelry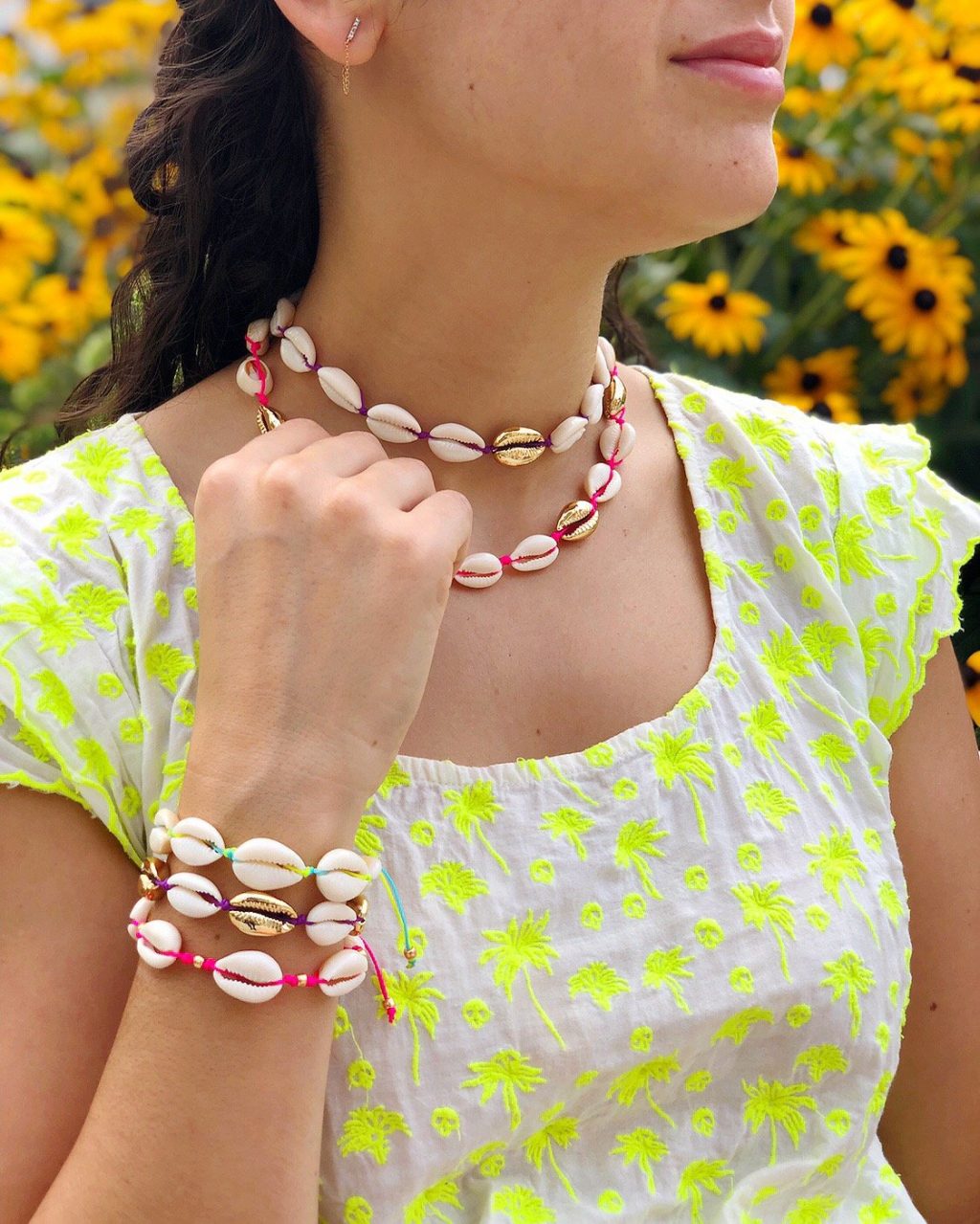 Yet another throwback to the 90s and Y2K fashion era! Channel your inner VSCO girl and make your own cowrie shell jewelry. It goes without saying that this jewelry goes well with sandy days at the beach and saltwater waves.
Flower Charm Bracelet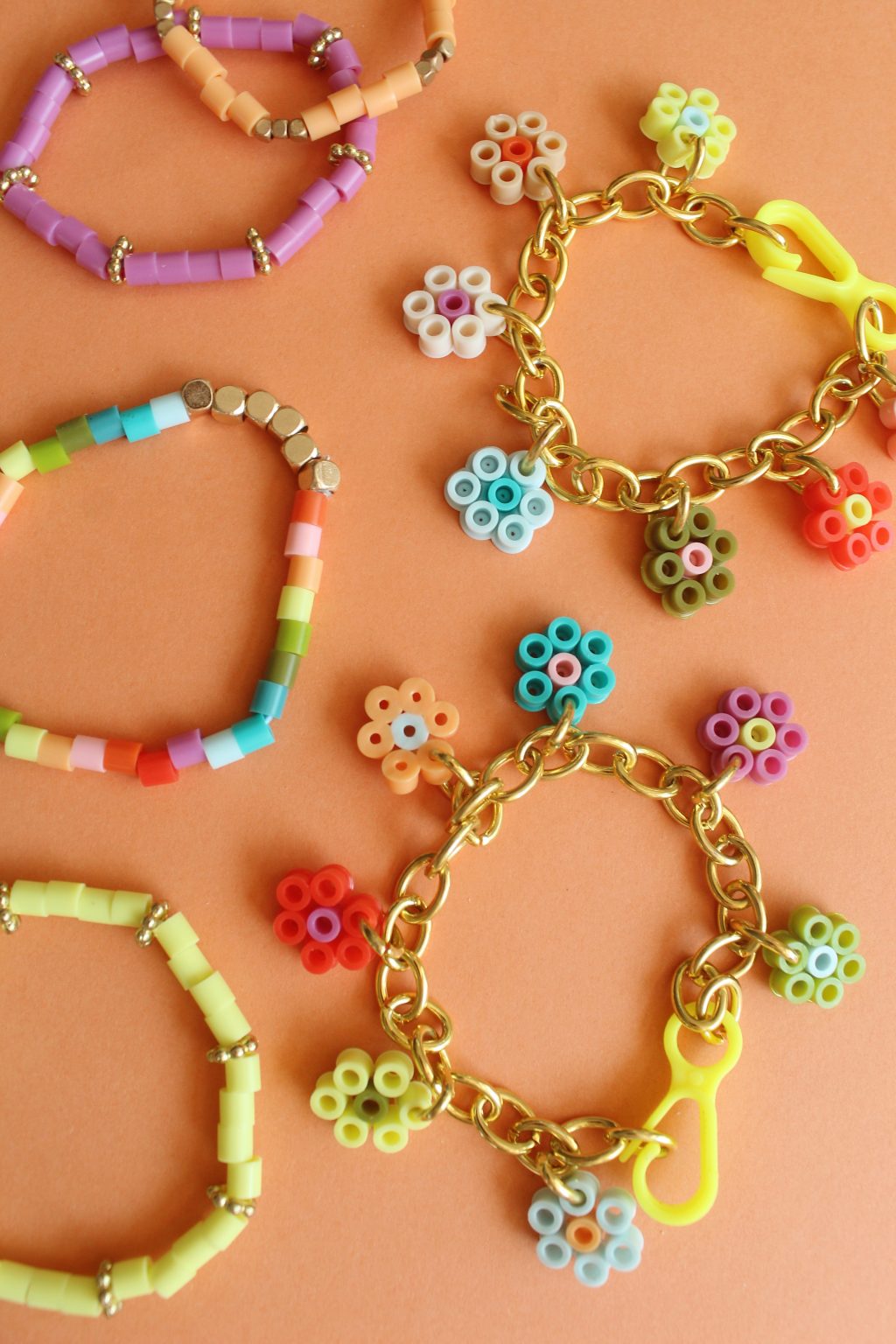 This creative summer bracelet DIY uses beads to create the cutest flower charms. It's super easy to put together by yourself and uses very little materials.
DIY Beaded Shell Necklace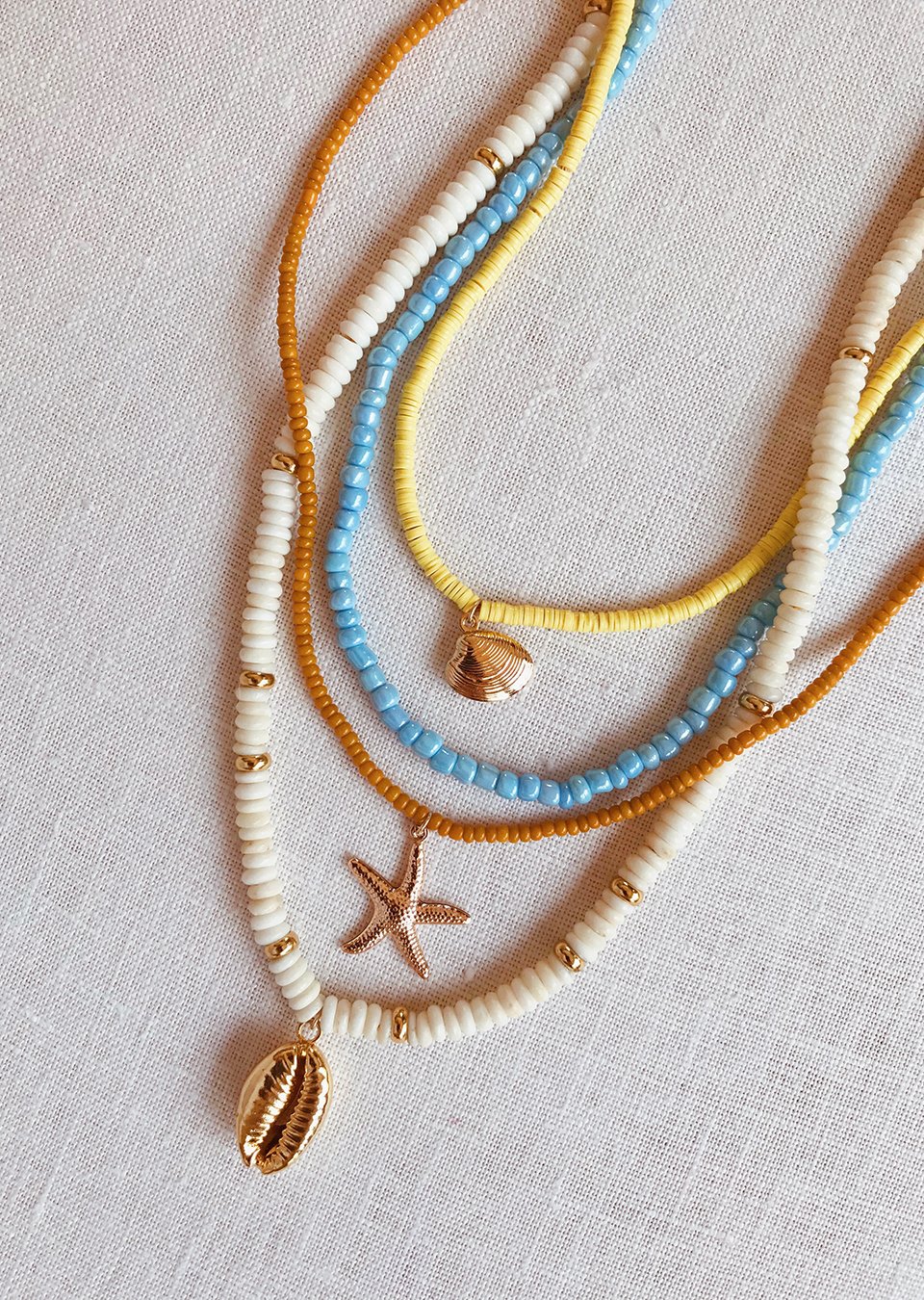 Summer and beaches go hand and hand, so naturally a lot of summer jewelry includes symbols of the ocean. This cute DIY shell bead necklace is intricate and detailed yet still gives those effortless boho vibes.
DIY Name Bracelet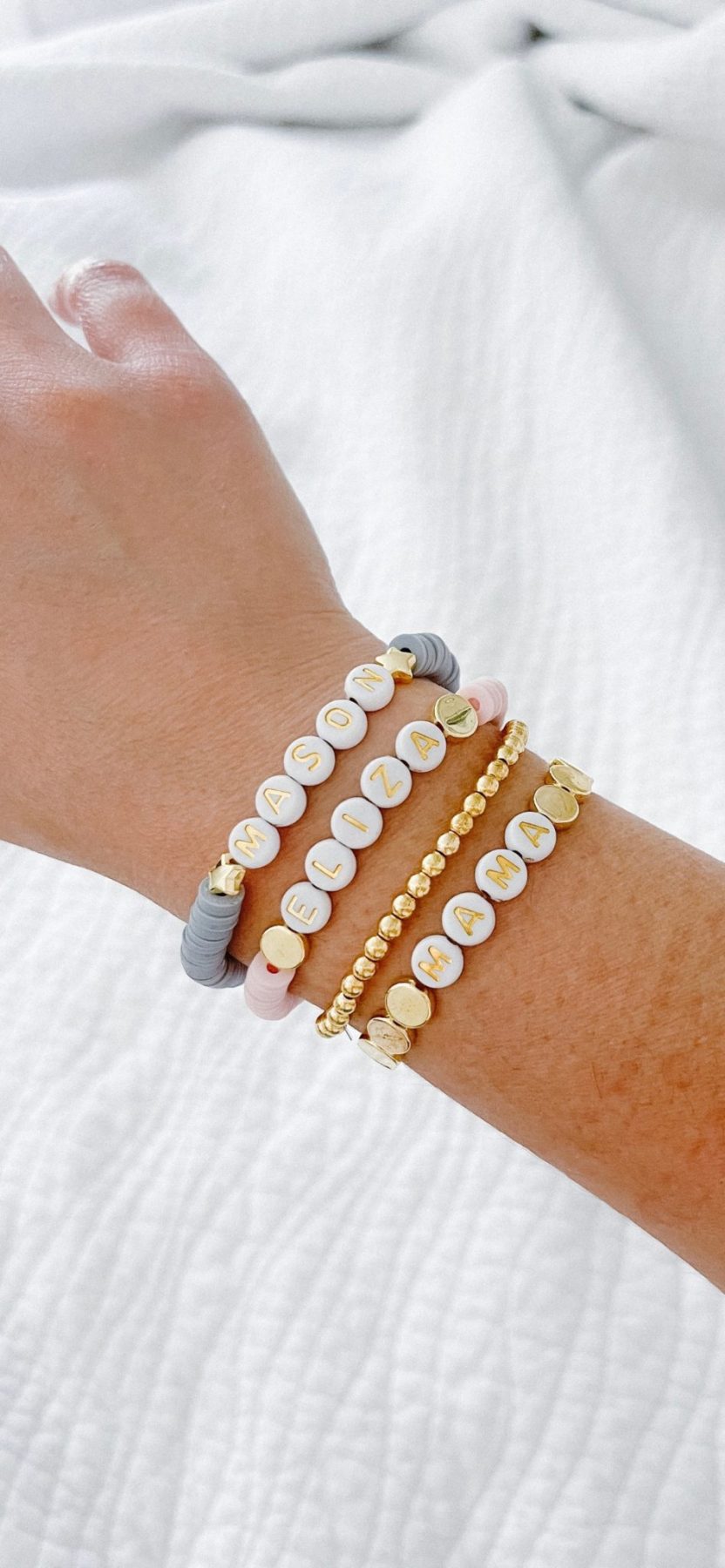 Not only are name bracelets currently very trendy in the world of summer jewelry, but they also make for a fun gift for your friends. Follow this name bracelet DIY and use spacer beads for a beautiful result.
Colourful Wrapped Earrings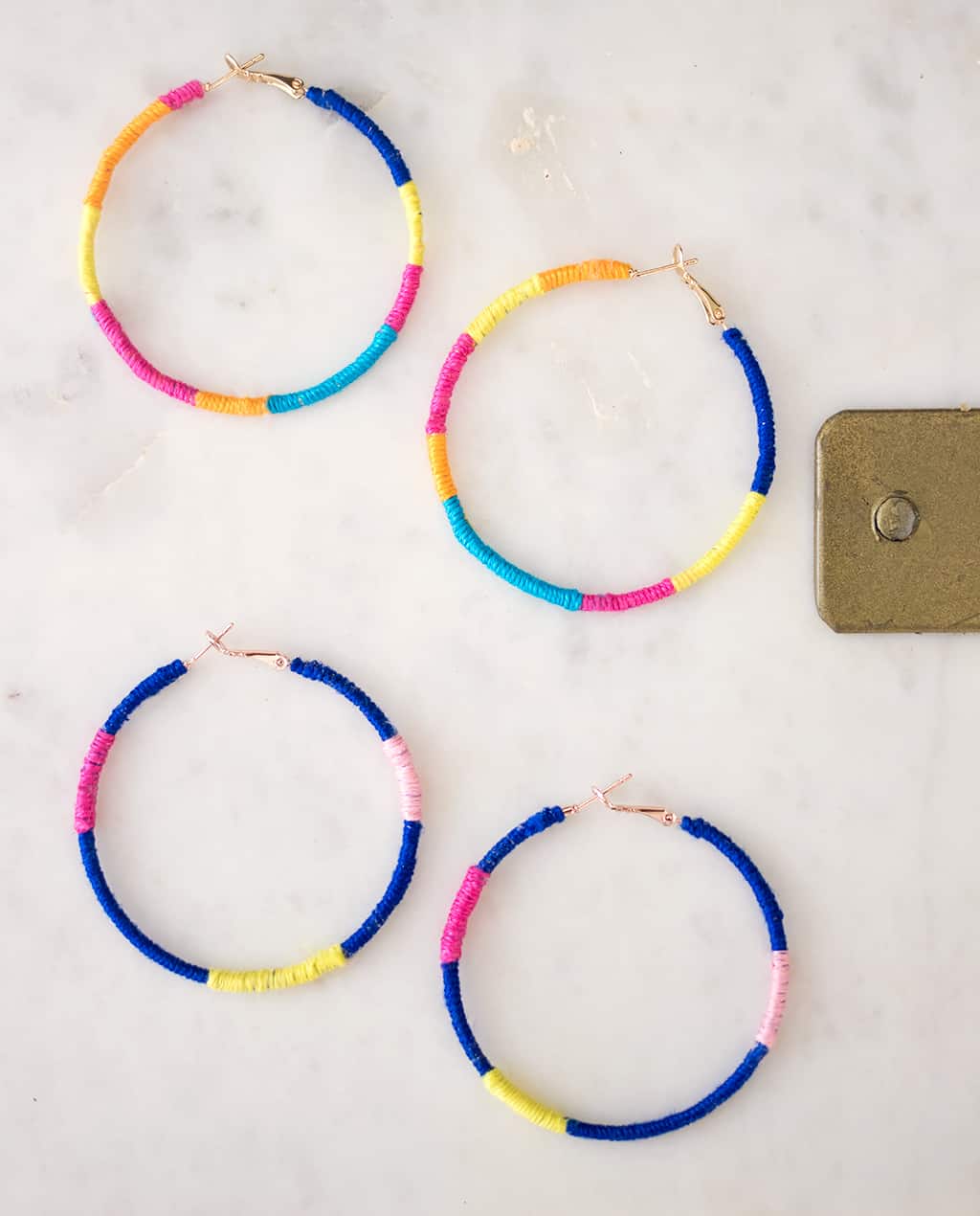 Transform an existing pair of hoop earrings by following this simple, yarn-wrapped DIY. Make them as elaborate or colourful as you want!
Wire Wrapped Rings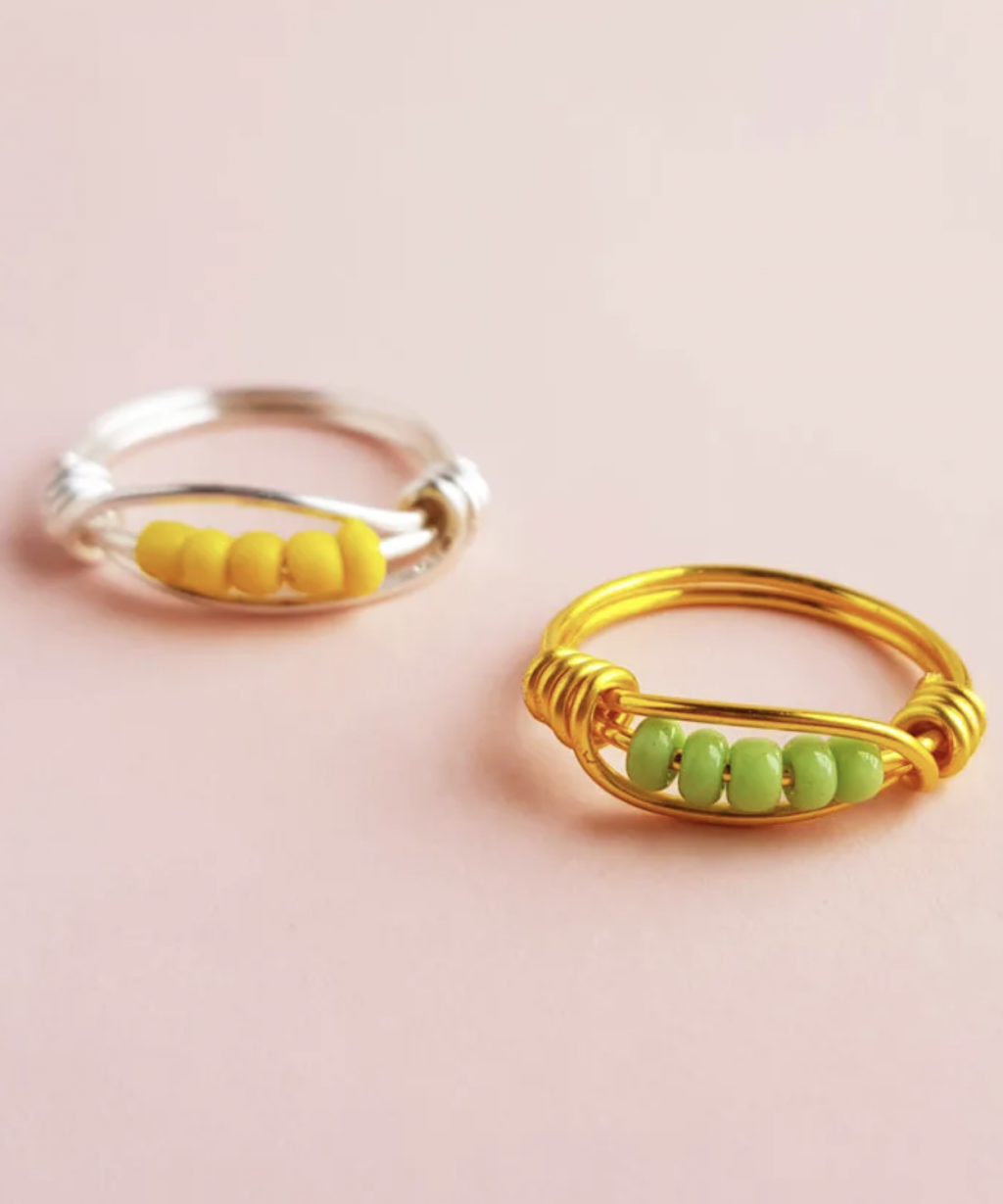 Making your own rings can be challenging if you don't know how to solder and metalwork. These wire-wrapped rings are a great alternative! Choose your favourite beads or gemstones for the accent element.
Barefoot Beaded Sandal
Imagine wandering down a beach boardwalk with these beautiful 'barefoot sandals' made from chain and beads. This is definitely the ultimate boho piece for the summer!
Polymer Clay Pendants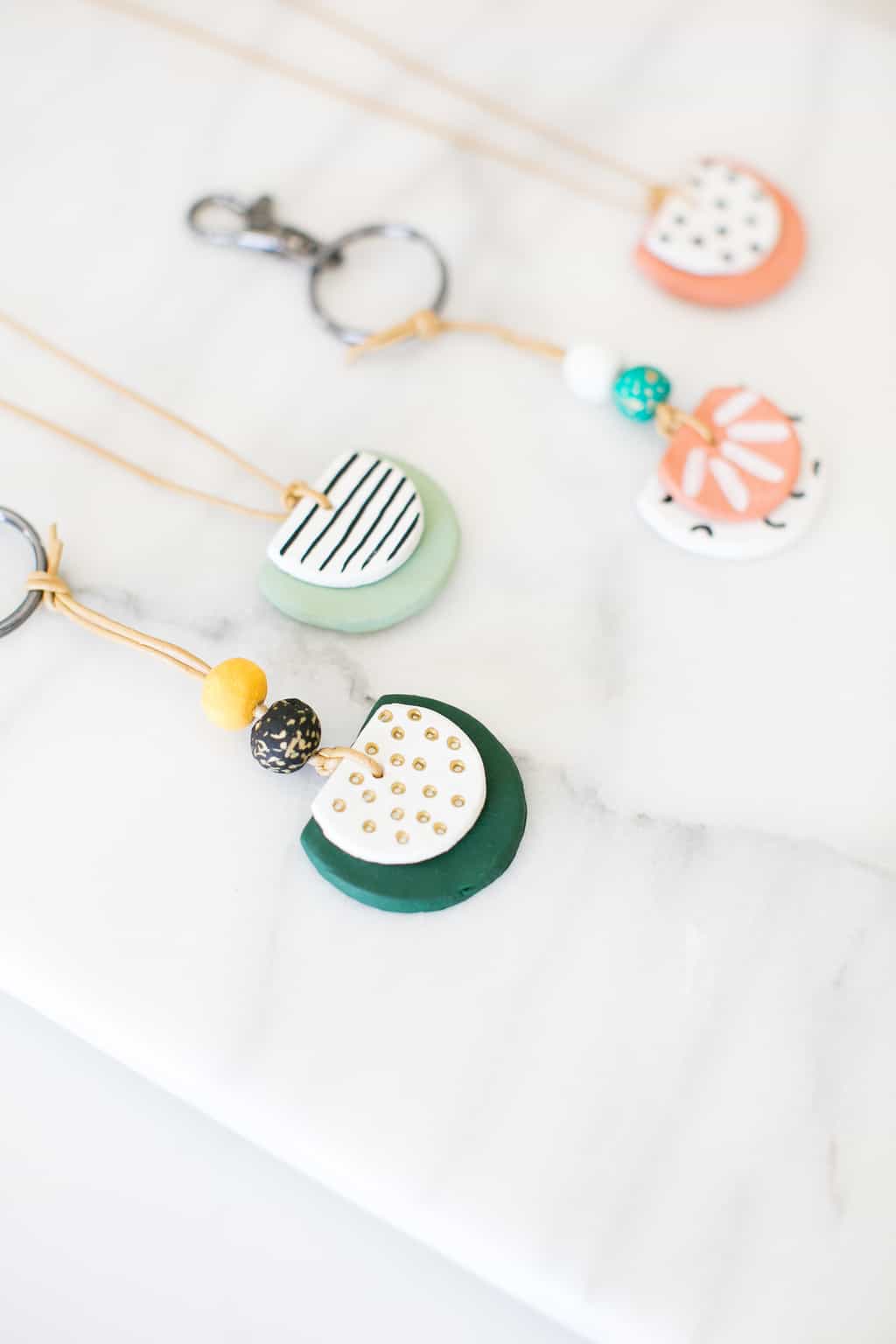 Another popular material for DIY jewelry is polymer clay. These cute little pendants are super summery and easy to make — plus you have the option of adding a few drops of essential oil that soaks in and releases throughout the day.
PIN THIS: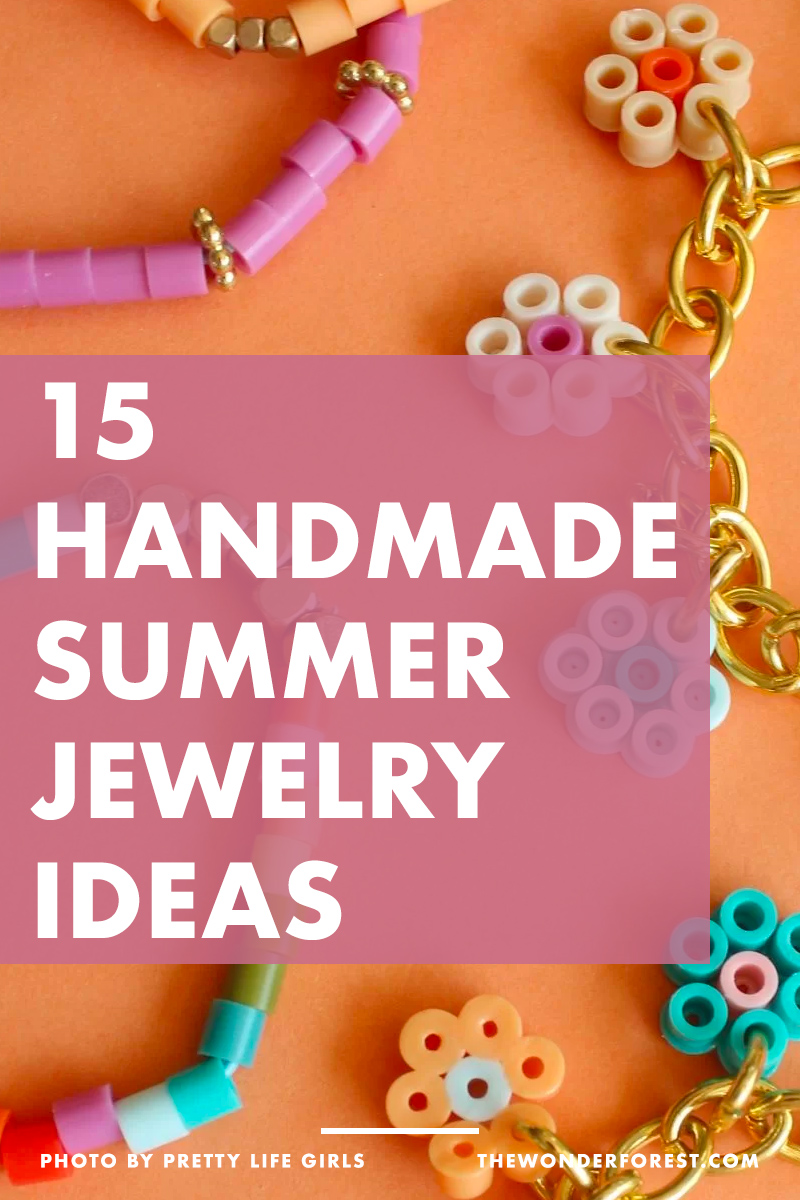 Last Updated on