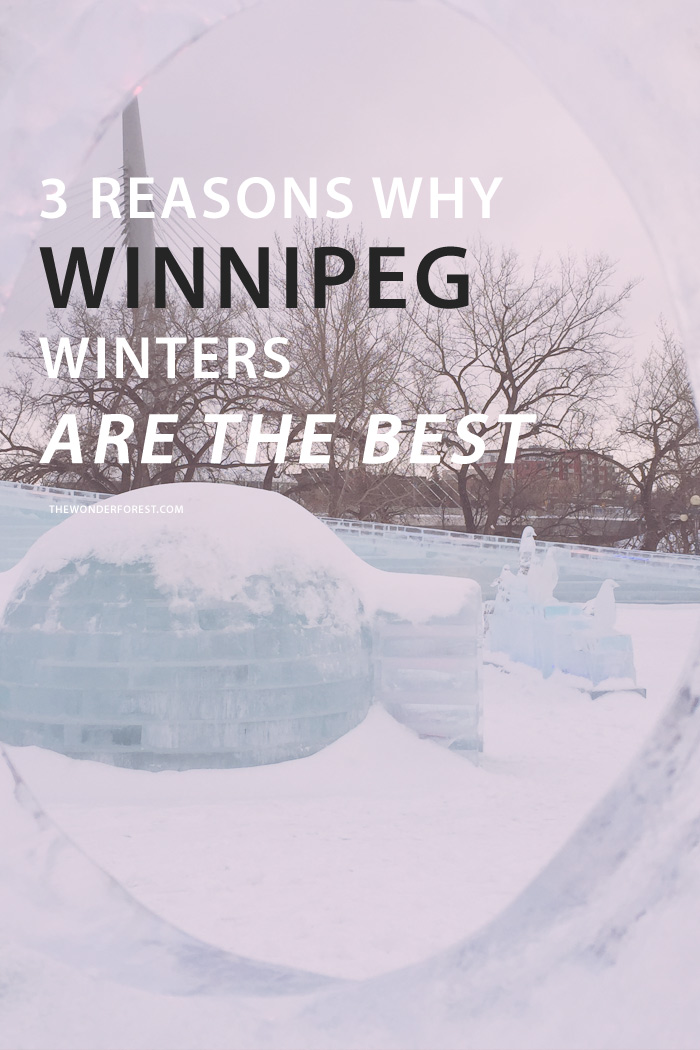 Winter in Winnipeg has for far too long been the butt of many jokes, and indeed, even those living here often join into the banter. I'm sure you've heard that Winnipeg has freezing cold temperatures, or that nothing really happens here – and I'm here to tell you that those misconceptions are wrong. Sure, we have our cold spells – but so do many other large prairie cities, yet they don't have a quippy nickname (Winterpeg is catchy, I'll give you that) and are rarely known for their weather alone. And not enough to do? Please. We have one of the best arts scenes in Canada, and I'll just say it – Our winters are simply the best. Here are 3 of many reasons why you should visit the 'Peg for a winter vacation. 
Festival du Voyageur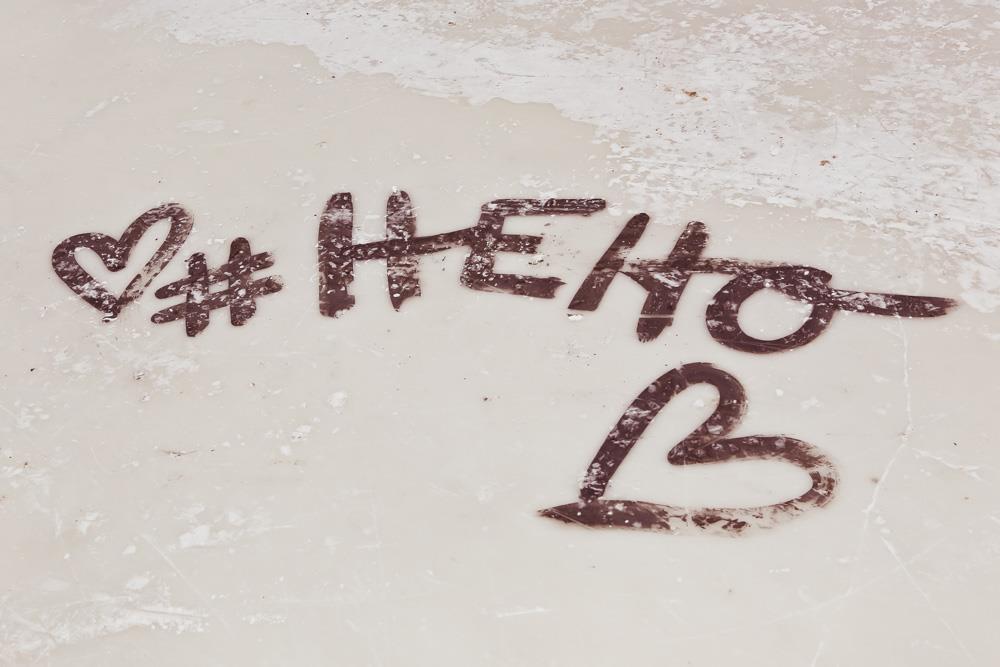 Hé ho! Festival du Voyageur is one of the city's most loved festivals, and is a staple of our winter celebrations. Festival celebrates Francophone culture with a kitchen party, amazing outdoor concerts, a fashion show, incredible snow sculptures and a whole lot of jigging.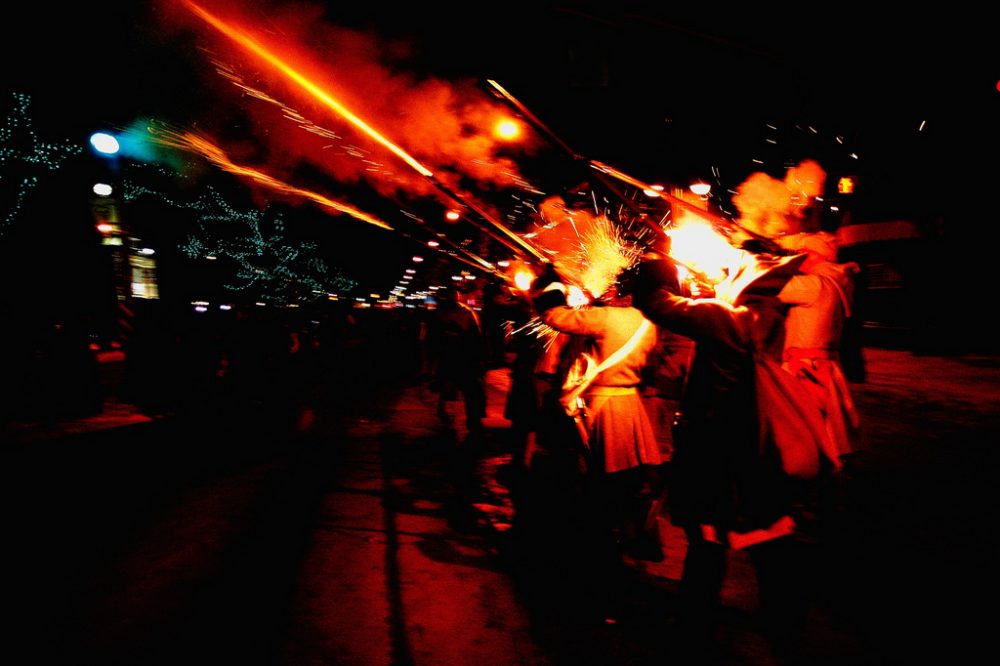 Festival takes over Winnipeg's French Quarter as well as locations in the Exchange District and The Forks for 10 days in February, drawing in crowds from around the world. Popular activities include climbing the icewall, making taffy on snowbanks and competing in the Louis Riel beard contest. Yep, a beard contest. By night, the party starts with ice shots of caribou, karaoke and plenty of mingling (this year, there's also a singles night).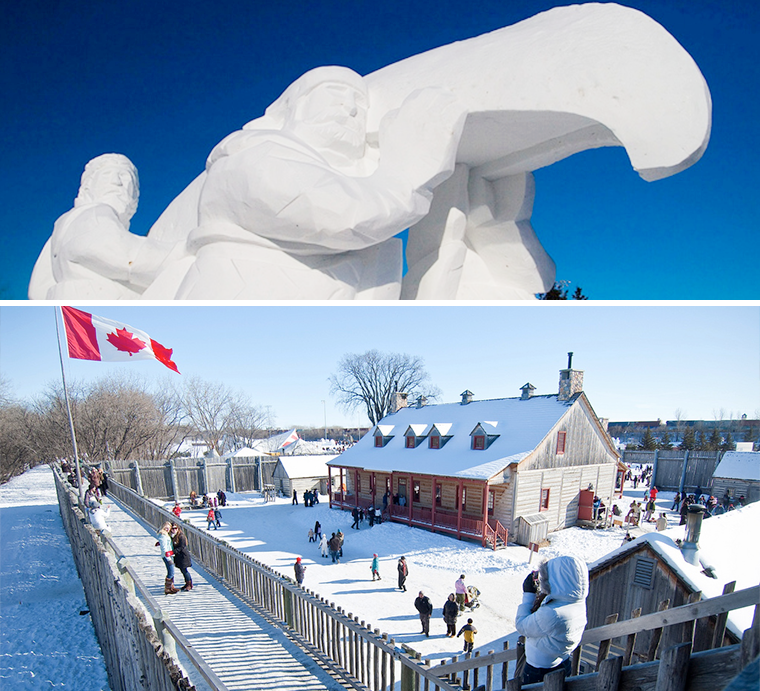 The Great Ice Show
The Great Ice Show is a brand new attraction for Winnipeg's winters, and it is stunning. Located on The Forks Grounds, the show is in the smack dab middle of a ton of winter fun. 40 artists from China arrived in Winnipeg weeks ago and have been creating incredible ice sculptures, igloos, and a replica of the Manitoba Legislative Building (golden boy included).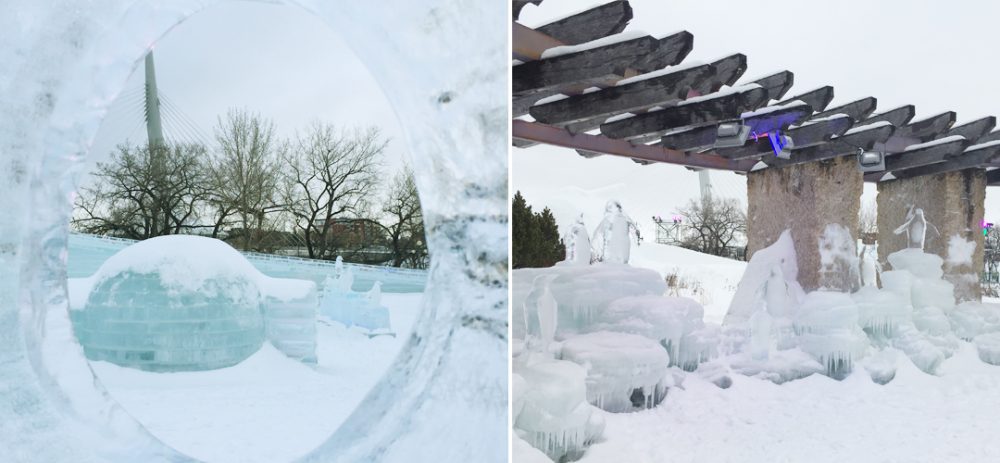 My favourite part is clearly the ice bar, complete with icy mugs and tons of warm, delicious cocktails. The festival has three slides, and trust me, they aren't just for kids. I screamed. A lot.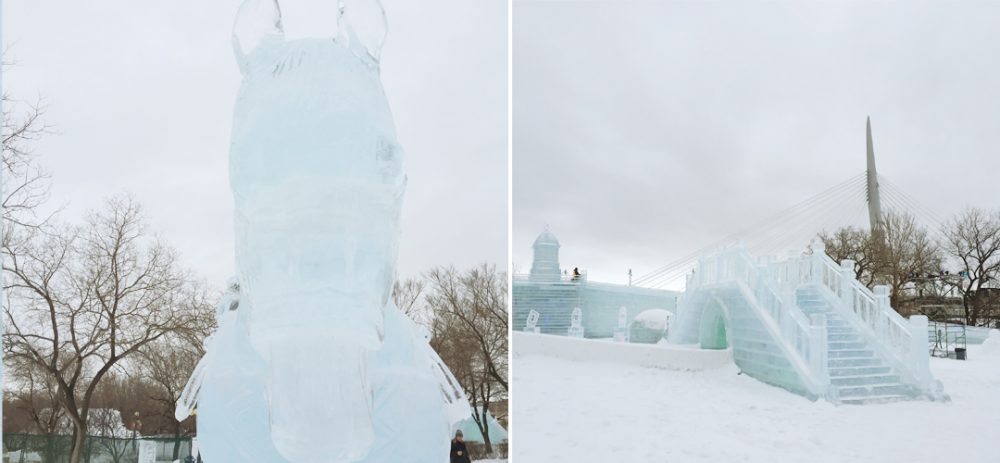 The Red River Mutual Trail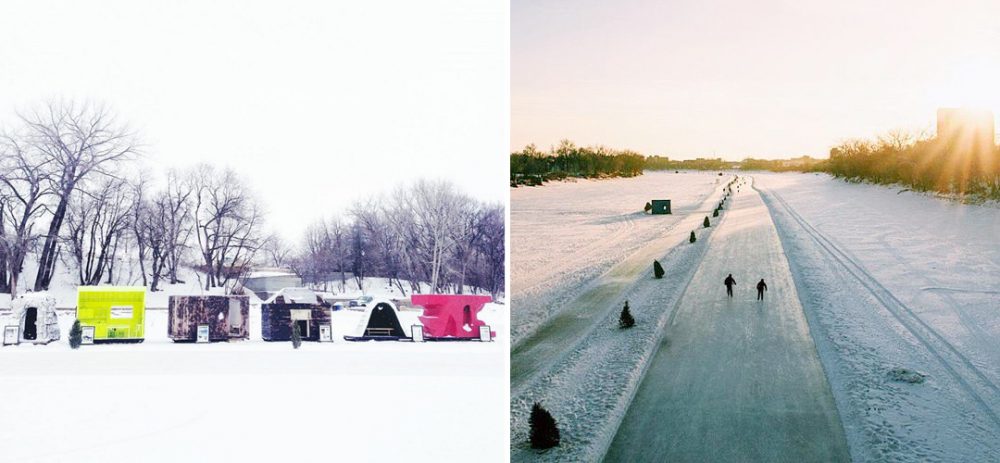 Photos from: The Forks
The Forks has long been a meeting point for locals and tourists alike, and winter is an amazing time of the year to visit. Strap on your skates and head to the Red River Mutual Trail. This year it's a bit shorter (mild weather!) but usually it holds the world record for the longest skating rink. As you make your way down the trail, you'll notice interesting peculiar structures. Be sure to stop and take a look. They are our warming huts, and are created by architects and artists each year. In this way, the river trail really is an ever-changing work of art, and a serious source of fun.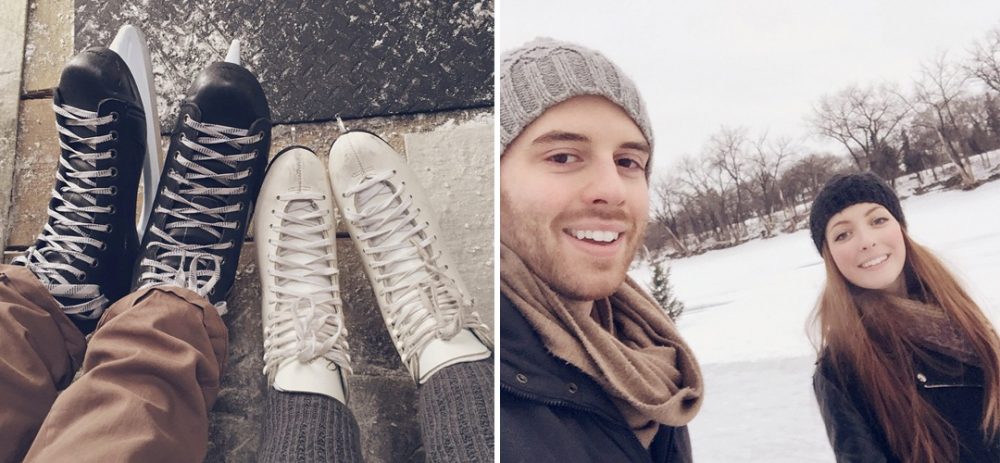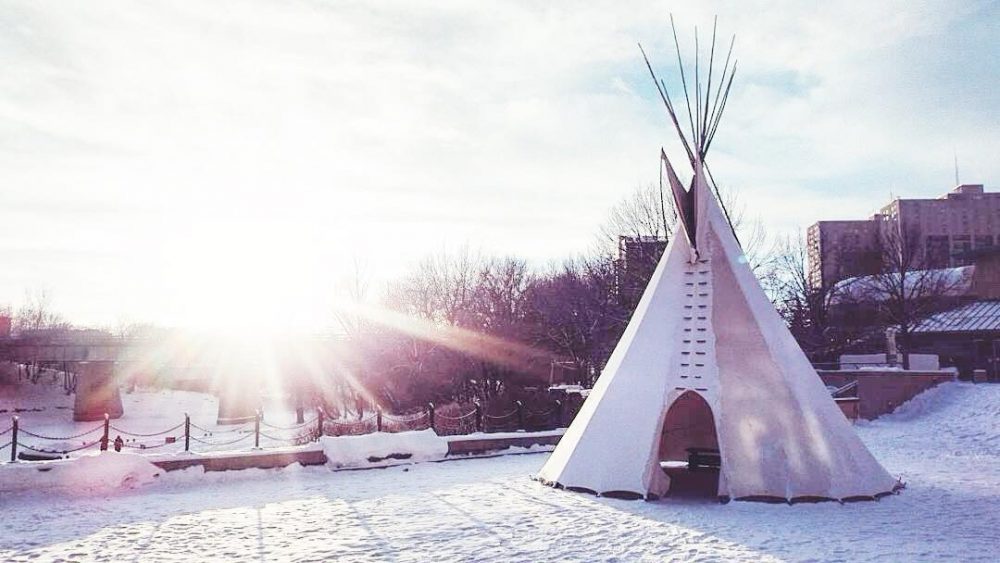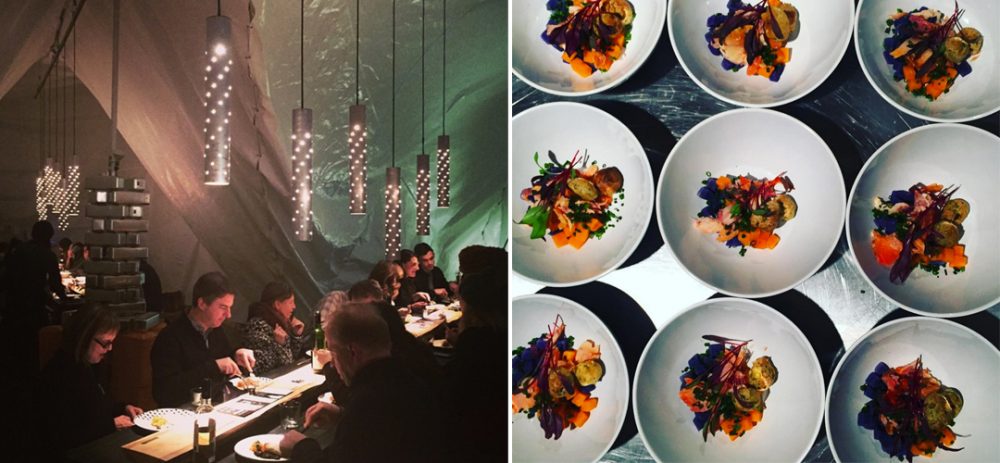 Photos from: RAW: Almond
The River and Forks area offers another unique experience. RAW: Almond is a pop-up restaurant on the ice (this year it's in the surrounding forest due to again, mild weather) where diners are treated to an absolutely delectable, one-of-a-kind culinary experience featuring chefs from Manitoba and beyond. If you can't manage to get a ticket to this exclusive event, brunch is always open to the public. 
Last Updated on