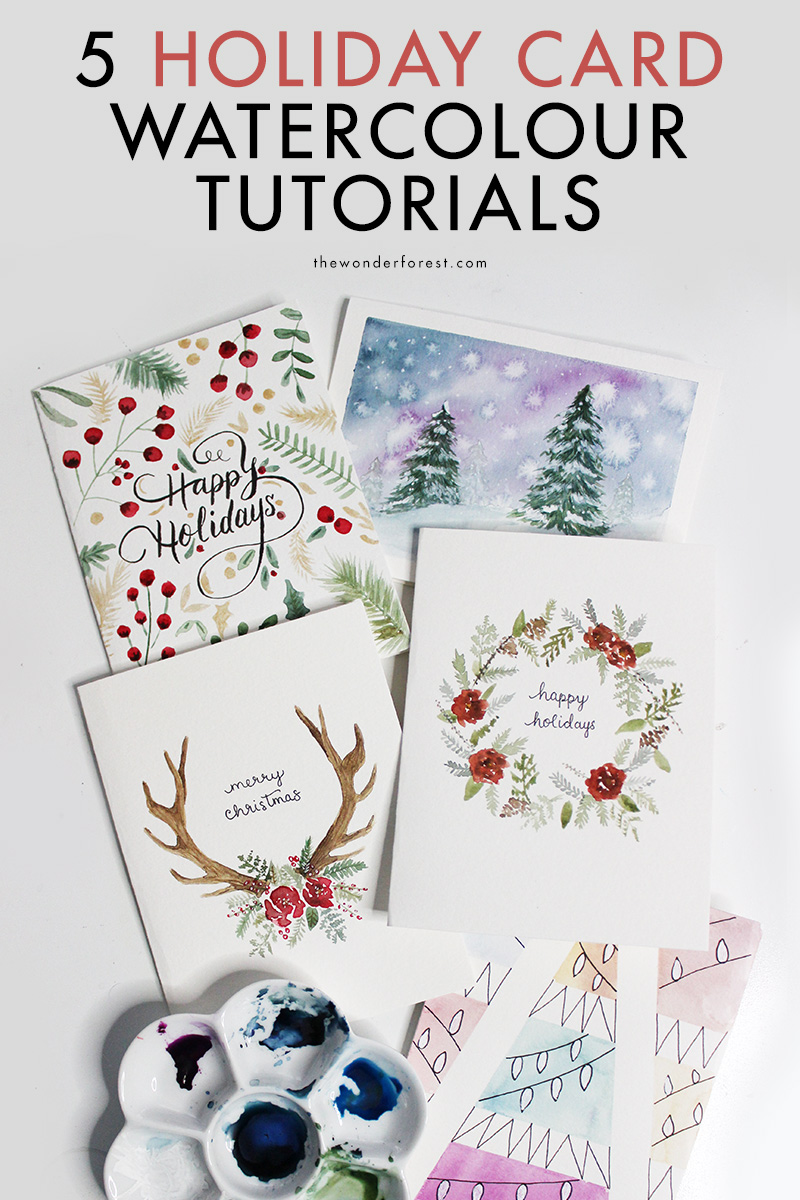 It's been feeling a lot like Christmas over on the Wonder Forest YouTube channel lately. The Holiday Card series will teach you how to create lovely, unique cards that you can send to your family and friends this season.
Each card is perfect for both beginner and advanced watercolour artists and allow you to add your own special touch. Give them a shot and if you recreate one, be sure to tag @wonderforest on Instagram so I can see!
1. Floral Holiday Wreath Watercolour Tutorial
The first video of the series will show you how to create this lovely floral wreath in holiday themed colours.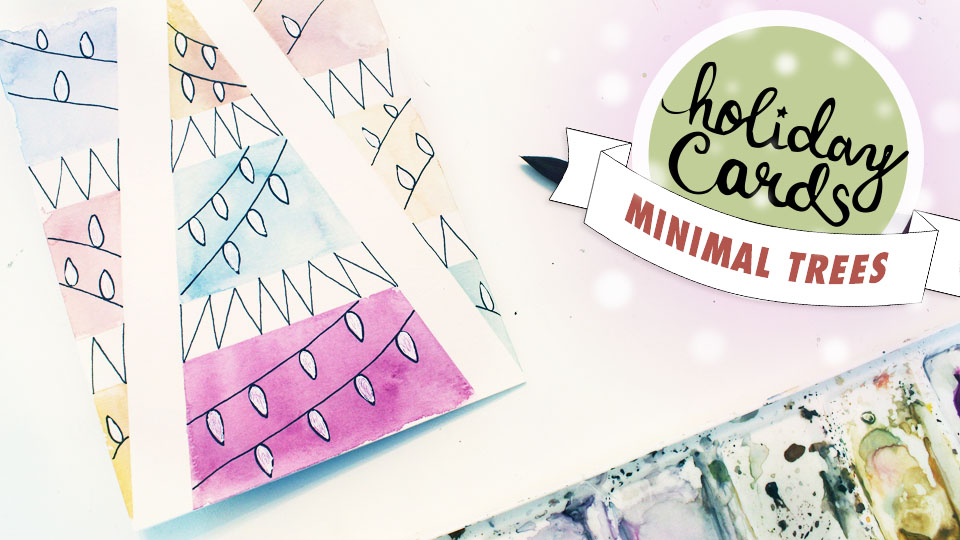 2. Minimal Illustrated Trees Watercolour Tutorial
This one is perfect for beginners and also a great project to do with children! The trees can be decorated however you like and only a few supplies are needed.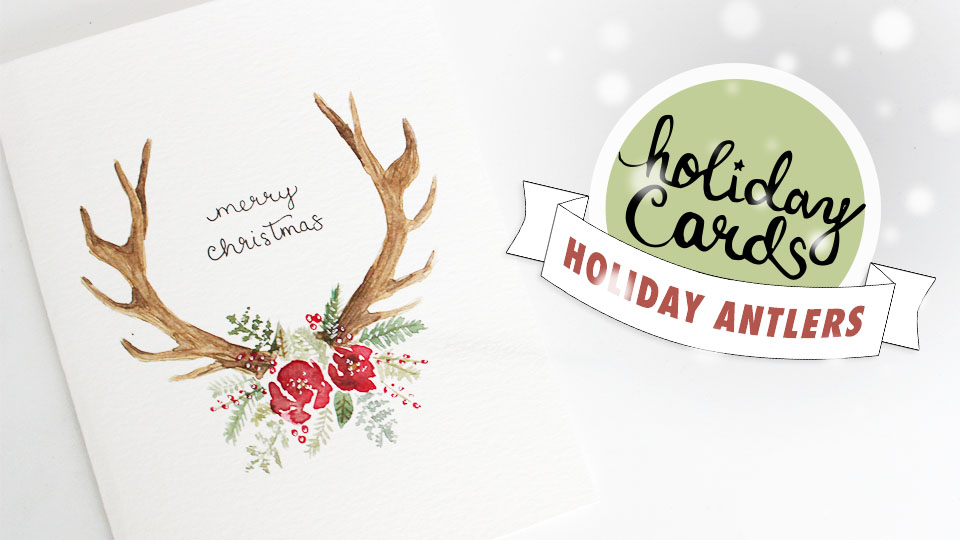 3. Floral Antlers Watercolour Tutorial
The third tutorial includes a printable sketch of these antlers in case you're not so great with free-handing! You can add your own custom message as well.
4. Winter Snowy Tree Scene Watercolour Tutorial
For those with a little more patience, the fourth tutorial will teach you some Wet on Wet techniques while you paint a snowy scene!
5. Golden Berries Watercolour Card Tutorial
Using a super gorgeous gold watercolour paint and a bit of handlettering, this card simply SHINES!
I hope you enjoy the first 5 holiday card tutorials, and be sure to subscribe to the Wonder Forest channel and turn on the bell for notifications!
PIN THIS: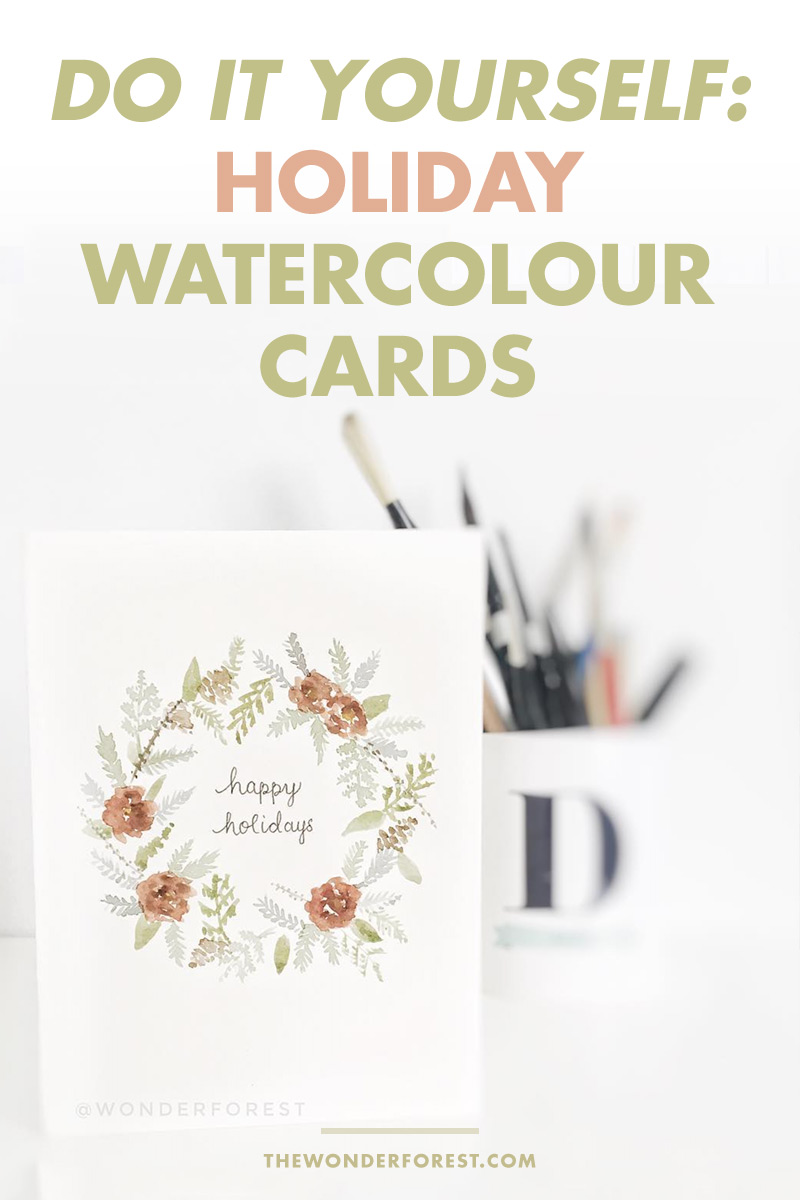 Last Updated on