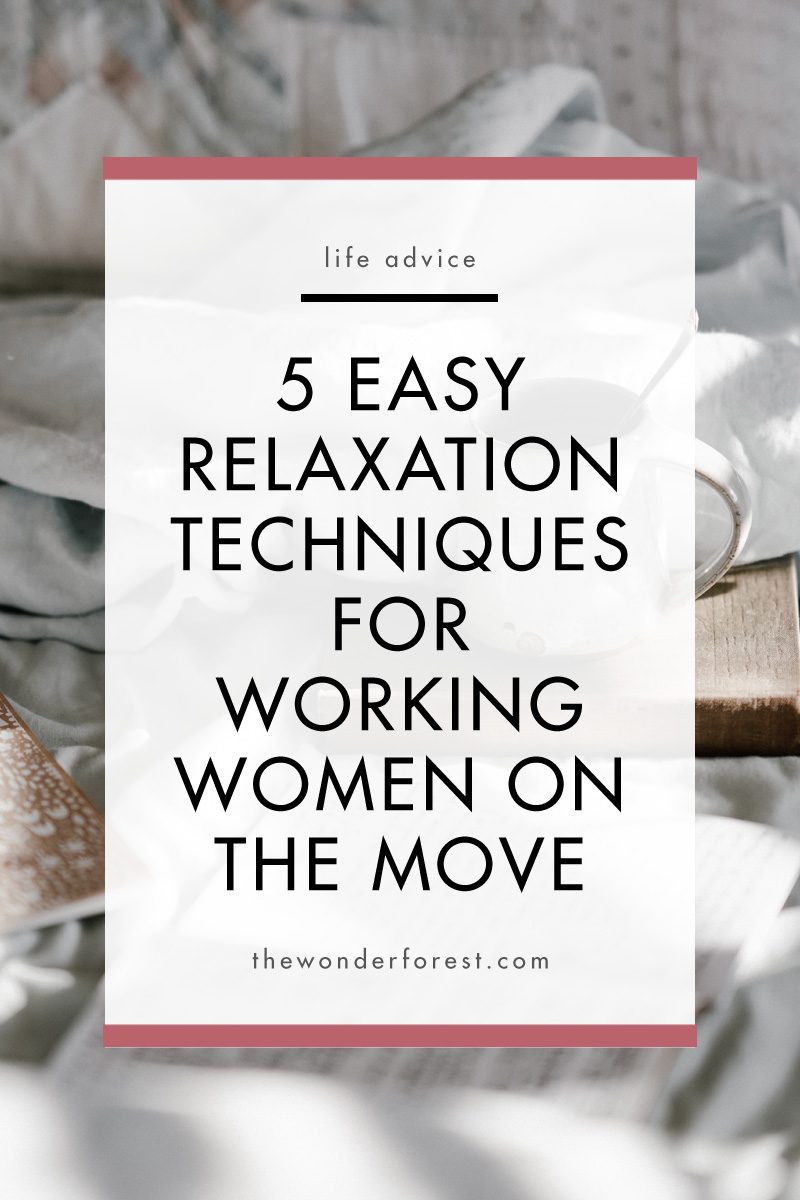 Being a working woman means that we are always on the go. Trying to find time to relax is not an easy thing to do, especially when you work all of the time. Getting home late from work, trying to find time to spend with your friends and family, it makes it tough to save time to relax. How often do you get to relax now? If you answer is not often, then you might want to start taking some notes on how to begin de-stressing your life.
Many believe that sitting and watching television is a relaxing technique, however, depending on the show, it can cause stress. Finding time to yourself to relax is so important after a long day or long week, we need time to recharge so we don't get burned out.
Here are a few techniques that can be intertwined with your busy life as a working woman:
Yoga
Yoga can be done from the comfort of your home or you can find a studio near you that has times that fit into your schedule. Yoga is a great calming technique that can as long as one hour or as short as 10 minutes. This way depending on your schedule, you are able to fit some sort of yoga into your day.
Walking
Going outside and getting fresh air can be a really great relaxation technique. Not only are you getting exercise, but you are breathing in clean air and enjoying the scenery. If you live in the city, this is a perfect opportunity to try new routes to walk home from work. Taking the time to walk can be a relaxing because you are not dealing with the stress of driving a car or taking a train with tons of other people who are likely stressed as well.
Breathing
There are apps for both Android and iPhone that are great for providing calming music and breathing exercises. Essentially, these apps will talk you through the different meditation exercises that, after some practice, will allow you to relax in a variety of stressful situations (or just at the end of the night when you need your brain to really shut off). 
Reading
Being able to set time aside to read a book is a great way to unwind in an age of everything technology. Reading right before bed isn't for everyone (unless of course it's a particularly boring read that soothes you into a deep sleep) – so try an hour or two before bed. Be careful about subject matter – often if a book is extremely upsetting we can have it stuck in our brain throughout the day – and not in a positive way.
Spa Time
Most women want to go to the spa with their friends, but sometimes friends can cause more stress than relaxation, so if this is going to be a relaxation technique for you then make sure you have some time where you go by yourself. Depending on your budget, you can opt for a manicure, pedicure, facial, massage, hot stones, etc.
Since we are working so hard, it is important to schedule in time to relax. That might sound silly, but once you start scheduling in yoga classes, facials and massages, it will help hold you accountable for using these relaxation techniques. Being able to add in relaxation techniques into your life will not only help you to mediate your body but feel calmer and healthier throughout the week – and isn't that what we all want?