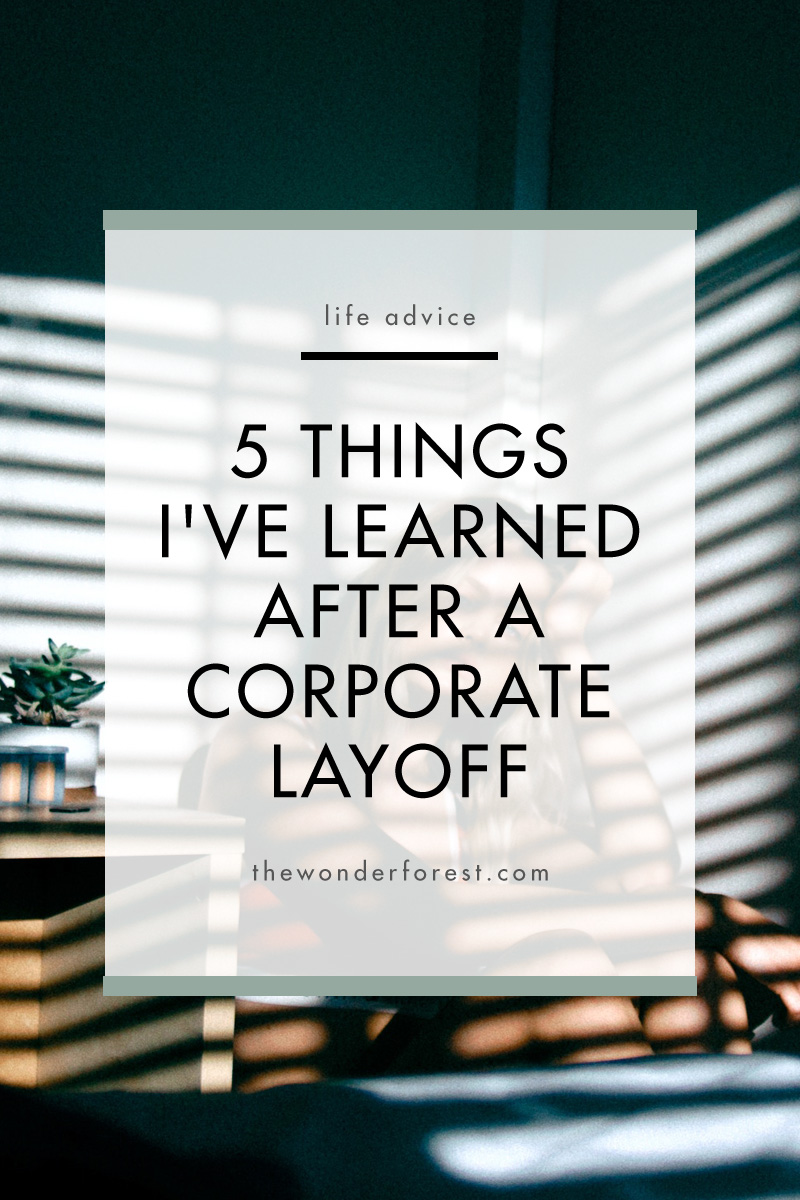 About a year ago I walked into my job on what I thought would be a normal Thursday. About 20 minutes later, I walked right out, all of the belongings from my desk in a box in my hands. I had been laid off. The company was having financial problems, and my job had been cut as a result. I was alarmed, hurt, angry, and confused.
Today, a year later, I have weathered the storm that comes after a layoff. I can tell you, like so many others who have had the same experience, it was a bumpy road. There were twists and turns. But not only am I doing better than ever, I have grown a lot with the circumstances, as well. Here are five things I've learned that can hopefully help you too if you're going through something similar.
Nothing is Carved in Stone
We tend to take our everyday life for granted, assuming everything will be the same tomorrow, the day after that, and the day after that. But the truth about life is that nothing is permanent. Cities change, many of the people in our life come and go. The job you walk into everyday may someday not be there. While this may all sound really sad, it's just a fact. We keep on moving forward.
Bad Times Show True Friends
One thing I didn't expect to realize when I was laid off was how lucky I am to have the friends that I do. So many people were there to lend support, give a hug, and lend an ear as I dealt with the aftermath for months. I was already aware that my friends were great, but that moment in time really cemented my feelings toward them.
On the other hand, we find that some friends tend to disappear like the wind when bad times come. This helps us realize who's worth keeping around in our lives.
Our Paths Are Not Linear 
Life is all about growth and getting better. We think that every new day should be one step closer to reaching our goals. However, this is almost never the case. In our careers, relationships, and personal lives we'll often fall down and have to pick ourselves up. Sometimes we'll feel farther from our dreams than ever before, or stagnant. But life has plenty of twists and turns, and that's what makes our journeys exciting and worth the wait.
Life Doesn't Just "Fall Into Place"
I've found that I often can never find what I'm looking for…right at the moment I'm looking for it. I'll search low and high, put all of my energy into this one goal, and it just won't show up. This could be a certain job or a new relationship. However, when I take a step back to focus on myself and put my energy in something new, what I wanted the whole time will arrive.
Is this frustrating? SO much! But again, life has so many twists and turns. Where's the element of surprise if things don't happen when we least expect it?
…But Everything Will Be Okay
I was down on my luck for quite some time, searching for the best new opportunity to continue on my career. I faced rejection after rejection, was told I was too young, too inexperienced, or simply just not the right fit for opportunity after opportunity. At times I felt panicked and sure nothing will go back to normal.
But it did. I found an awesome new position and feel like I am climbing the ladder to my goals once again. And if you've recently been laid off or faced a setback, you will get back on the ladder, too. It will all be okay.
Last Updated on