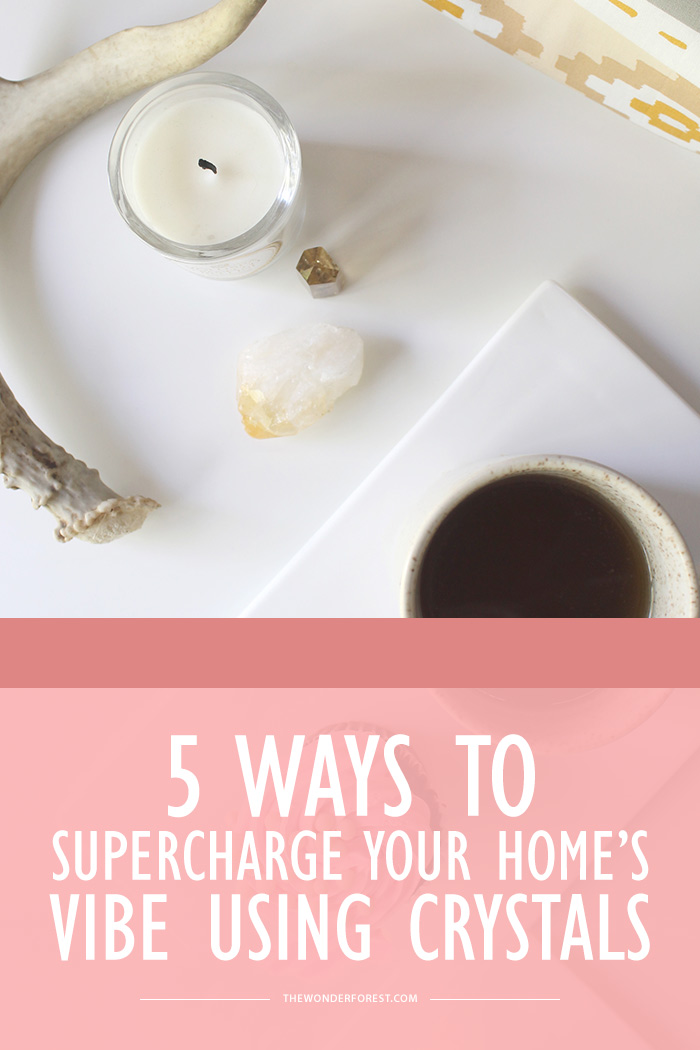 Our home's are so much more than just the space we live in. They are our personal sanctuaries. They are our sacred spaces that hold some of our most important belongings, and they're where we choose to retreat to and relax after a long day. Our homes hold a spirit that's all their own; a spirit that is separate from us and our things, and it's important to respect that unique energy as we parade through our lives. Our personal space has the ability to affect and influence us, changing our moods and even our health. But we can supercharge our homes with healthy beneficial energy instead of letting our home's chi and energy source grow stagnant and stale.
Crystals are a great way to activate lucky sectors in feng shui, and even harness the spiritual properties many stones are derived with. By choosing a couple well-placed crystals to add to your environment, you can cause a ripple effect of auspicious chi to permeate through your home.
Here are five of my favourite ways to supercharge the home using crystals:
Rose Quartz in the Bedroom (Romance)
Rose Quartz is one of the most powerful love stones around, and because of this, it makes a happy home in our bedrooms. Bedrooms are the true sanctuary in our homes. They aren't a place to get busy and focus on goals and careers (so move that desk and TV out of there). Your bedroom should be reserved for rest and romance.
Your bedroom's romance sector is located in the back right corner of your room. Standing in your doorway, facing in to your room, locate the back right area. In this area, place a piece of Rose Quartz to activate your romance sector, bringing luck in love your way.
You can place your crystal on a nightstand if your bed is nearby, on a shelf on the wall, or any other creative place you can come up with. 
Black Stone in the Front Palace (Absorb Negativity)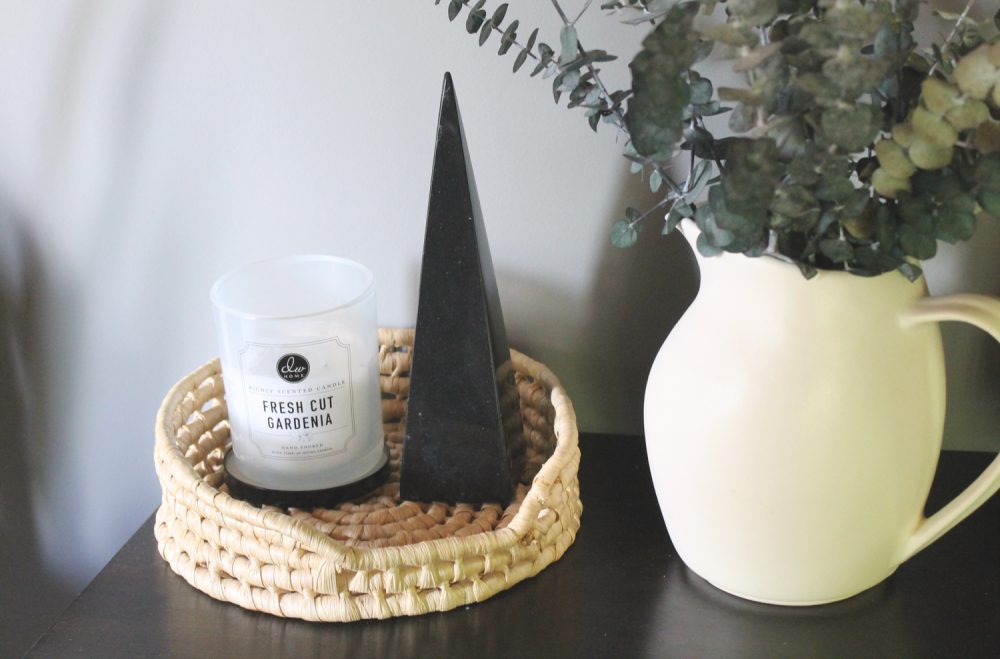 The front palace of the home is a very important area in feng shui, and in order to eschew negativity and infuse the home with protection, it's important to place a black stone in this vicinity.
The front palace is typically in the front foyer or entrance, where your front door is. This is the area you often pass through to get into your home, and the area is often exposed to new movement and energy. Since there are also strangers and guests who can appear in this area of the home, there is a lot of changeable energy that can find itself here, and some of it may be unhealthy or volatile.
Black crystals are almost unanimously absorbers of negative energy. Some of my favourites to place in the front palace are onyx, black tourmaline and jet. Tuck a black stone with your change jar, next to your shoe mat, or on your catch-all side table.
Sodalite by Your Computer or TV (Absorb EMF)
Our electronics emit an electromagnetic field that affects our personal energy in a negative way. Some of us are able to hear the buzzing these electronics emit, and that's a good indicator that the technology is pushing out an energy source that could be tiring or exhaustive to you if you are sensitive.
Placing a stone like the soothing blue sodalite near or beside an electronic that you use frequently is a great way to absorb some of this harmful energy. This stone has the ability to absorb EMFs by dissolving them and transmuting them back into a neutral state.
If you have any electronics in your bedroom, be sure to place an EMF absorbing stone next to it because the bedroom is a particularly sensitive and vulnerable space within the home. It is where we rest and lose consciousness, making us susceptible to harmful energy such as EMFs. If your cellphone, an alarm clock or computer is in your sleeping space, be sure to keep a protective crystal with it.
Citrine in your Office (Improve Wealth)
Citrine is one of the most beneficial crystals to help enhance our wealth and career potential. It is the stone of abundance and prosperity, making it the perfect choice to activate the wealth corner in your home.
You can find your wealth corner in the back left corner of your personal office, or the space you find yourself working in most frequently. Standing in the entrance or doorframe to the room, locate the back left corner, and place a piece of citrine here.
Sitting a nice shard of citrine on top of your desk, or tucked on the windowsill is a great way to activate this energy (depending on where the wealth corner falls in your space and layout). Try to keep it our of direct sunlight since citrine can fade in the sun's rays, thus diminishing its potential power.
Amethyst in Your Little One's Bedroom (Bad Dreams)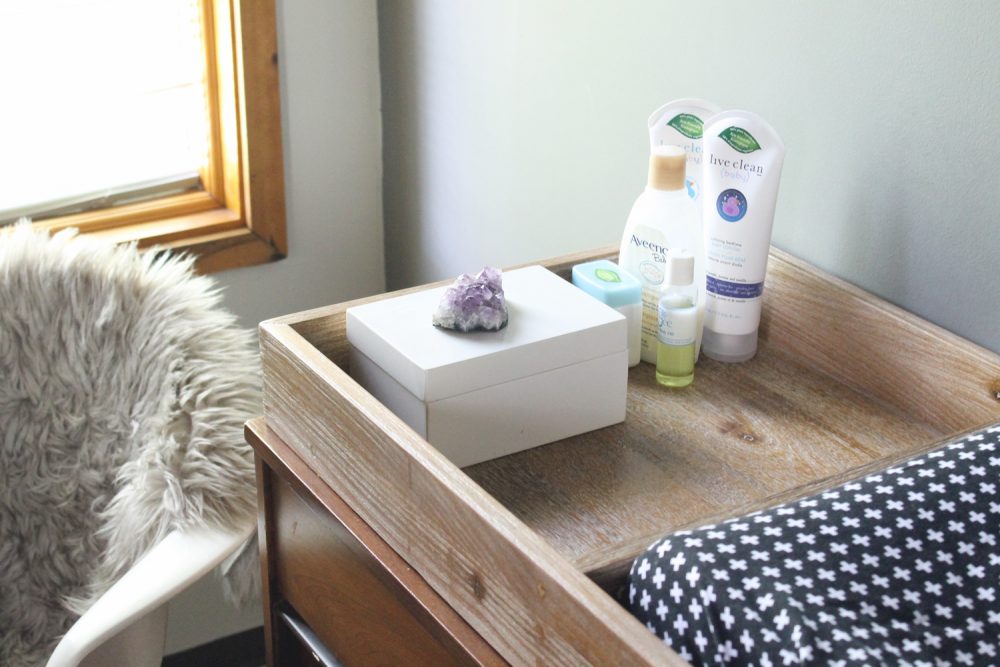 Amethyst is one of the most well-rounded crystals out there. It is highly protective, and can help soothe bad dreams, chronic insomnia and more nighttime ailments. It's a great choice to tuck into your little one's room, to help quell nighttime stress and bad dreams.
Place a piece of amethyst near the bedside, but in a safe place. Positioning a larger piece on a night or change table is a great way to activate this protective dream energy, because smaller stones could be hazardous with small children. It's always important to have safe items in your child's bedroom, so try not to place anything that could be a choking hazard depending on your child's age.
You could also tuck a piece of amethyst in a dream pillow for your child, to ensure the stone's safe keeping.
Last Updated on