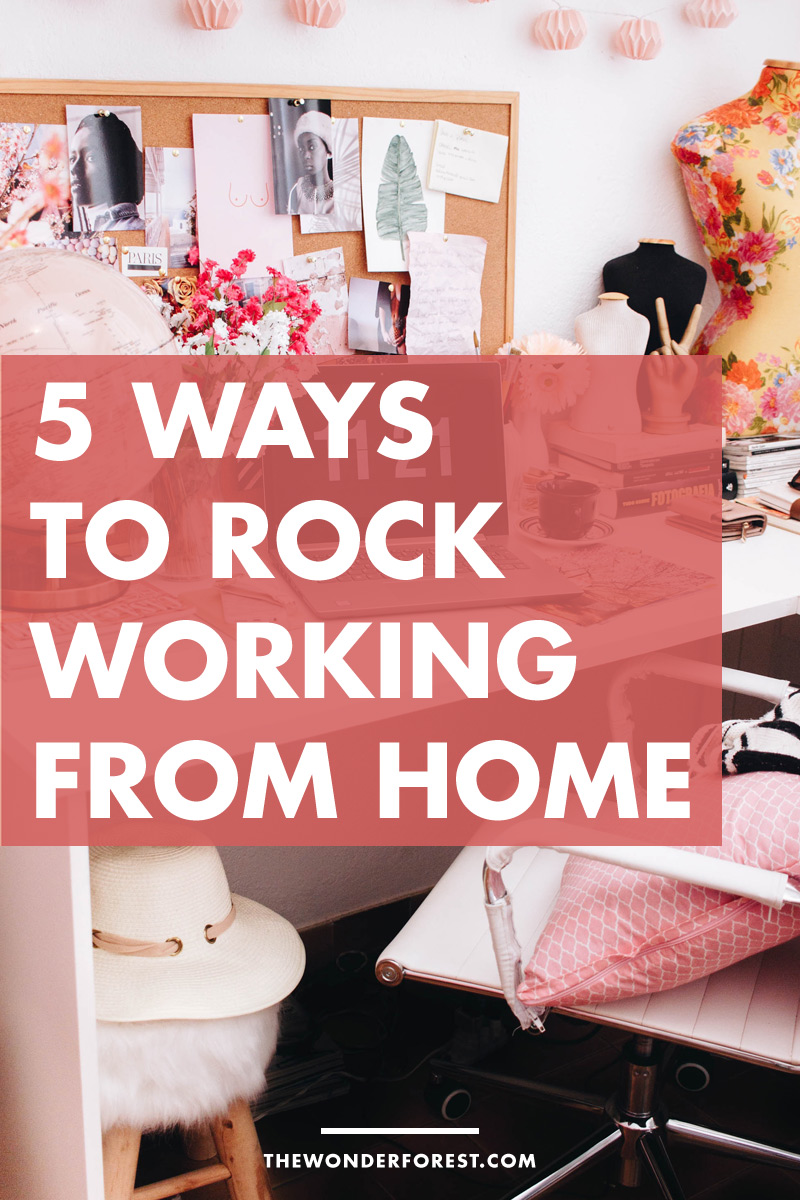 So you got a job that lets you stay home. Being excused from experiencing the traffic and the chaos outside your house the world has to offer is a great privilege. No more running through your company's door and trying to catch an already full elevator. No more exhausting commutes and annoying workmate to see, which is incredible.
Working from home feels perfect until your favourite show flashes on TV and you lost track of time. It is opening a laptop in bed and realizing you fell asleep and have a little time left. Working from home is comfortable. But how can you stay focused and productive from all the distractions that working from home has?
While you are enjoying your own decision on what to wear and your easy access to food, here are five ways to stay productive and finish all your work.
1. Set a Comfortable Workspace
Yes, it is great to stay in bed and be an egg roll with your blanket. But to have the feeling of starting the task so it can be done, you need to set a comfortable space.
Get up and organize a space in your house to be set up as an office. Have an organized desk, a comfortable chair, and a light that does not hurt your eyes.
Designate the space you create as an office dedicated only to work activities. If you are in this area, the people in your house will have proper expectations. They will know that you are working and should not be distracted.
2. Make a Schedule And Set Deadlines
When working at home, you're on your own. No one will go to your cubicle to check on what you are doing. You are the boss. You are in control of your work. This is why some got lost track of their work, leaving their day unproductive.
If you want to work from the comfort of your own home and still have a productive workday, make yourself a schedule and stick to it. Plan a daily schedule and create your short-term and long-term goals.
Start with a list of activities you need to accomplish at the end of the day until you reach your big chore. Setting a schedule or a deadline to a particular work will able you to finish it in the allotted time you set, giving you the adrenaline of completing the task before your time runs out.
3. Take Some Breaks
Since you already have your schedule, I guess break time is in it also, right? Not because we work at home doesn't mean we don't deserve a break.
After all, we all need some breaks. Working for how many hours may burn us out. We need to have the time away from the screens and the long lists of complicated documents.
Go for a walk, eat some pizza or have some coffee. Relax your mind so it can contribute fully to the productive day you want to achieve. Breaks are said to improve your health and well-being and can increase your creativity and productivity.
4. Stay Away From Social Media
Social media can distract you from working. If your work doesn't involve using social media or connecting to people on social media, restrict yourself from visiting your accounts. Log out all your social media accounts on your computer to avoid having pop up notifications that can itch you to check it.
Rest assure, checking your accounts every time will result in an unproductive day. You will end up scrolling and scrolling until you didn't notice that you already ran out of time to do your work.
5. Go Somewhere Else
Give it a try working somewhere else. Not because you signed up for work from home doesn't mean you needed to do it at your own home.
If you are comfortable working at a local coffee shop with a coffee on the table, then try and go for it. You can also go to the library if you want a quiet place. Getting out of your house can generate some new ideas. It can freshen up your mind since you get to see new things and new people.
Working somewhere else can be a benefit though if you struggle at your own home keeping away from distractions like the urge to switch on the TV and watch Netflix forever.
Last Updated on