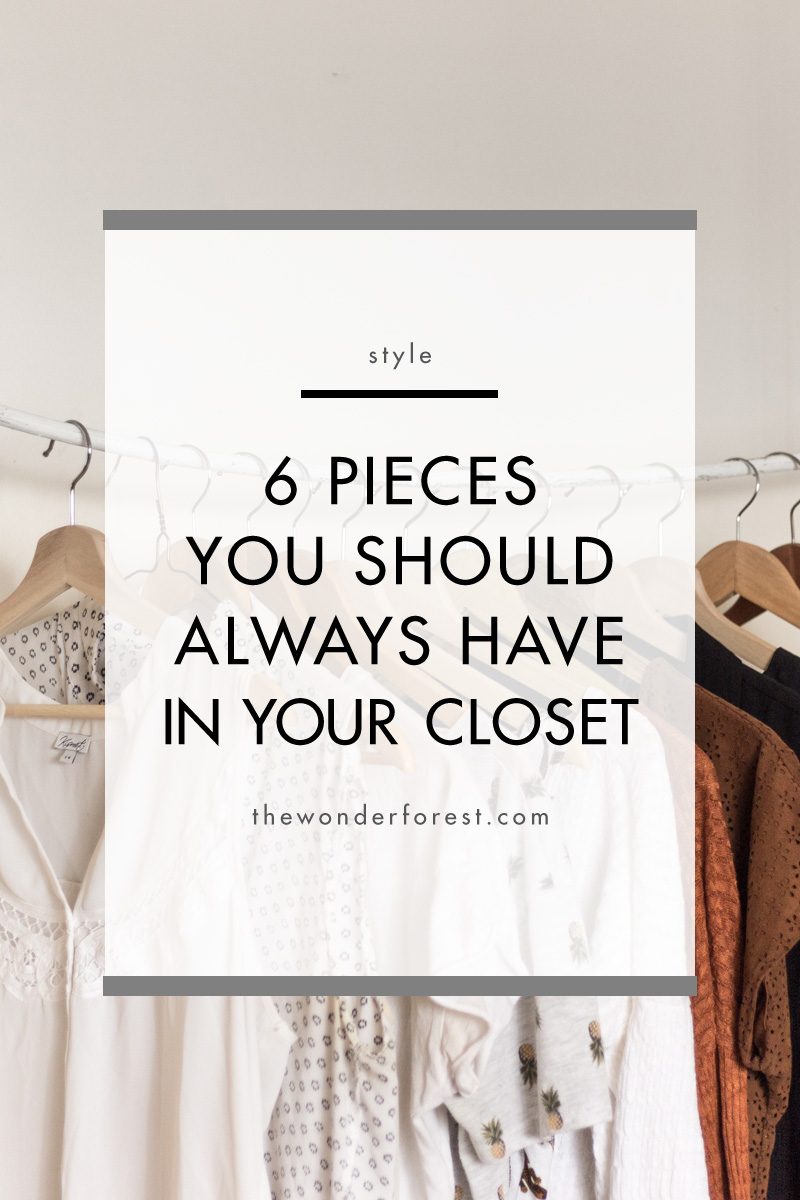 With the start of a new year, trends are going to change. 2019 might be the year of neon pants or leopard print; something different from the year before. It seems like there is always money to spend on new trends and this can take a toll on your bank account. As someone who lives on a budget, I know that while trends are fun, it's important to spend less money on the trendy pieces and invest in the six pieces you should always have in your closet. They will be your staples and will compliment any and every trend.
Black Leggings
I don't know about you, but I live in black leggings. They are the perfect bottom to a long sweater, a slouchy blazer, a dress that's a bit too short and so many other fashion pieces. Black leggings won't compete with the rest of your outfit and are seamless when tucked into knee high boots. If you're big on travel, they are a great staple to pack due to the small amount of space they require and the ability to take them from day to night. Of course, you can splurge a little on a leather pair or leggings with a stripe down the side, but make sure you have one pair of  simple, black leggings. You will use them over and over again.
Dark Skinny Jeans
While leggings are not exactly pants, skinny jeans are and you can't go wrong with a dark wash. If you're going to invest money into a pair of jeans, make sure they are simple in design and in a darker wash so that you can use them on a casual day or dress them up for a work event! Ankle length jeans are most flattering and versatile and while you may be tempted to get a frayed hem, remember that may go out of style soon and you want to get your money's worth. Try to go for a pair with a mid rise as they will hold you in, but are also considered a timeless design.
Leather Jacket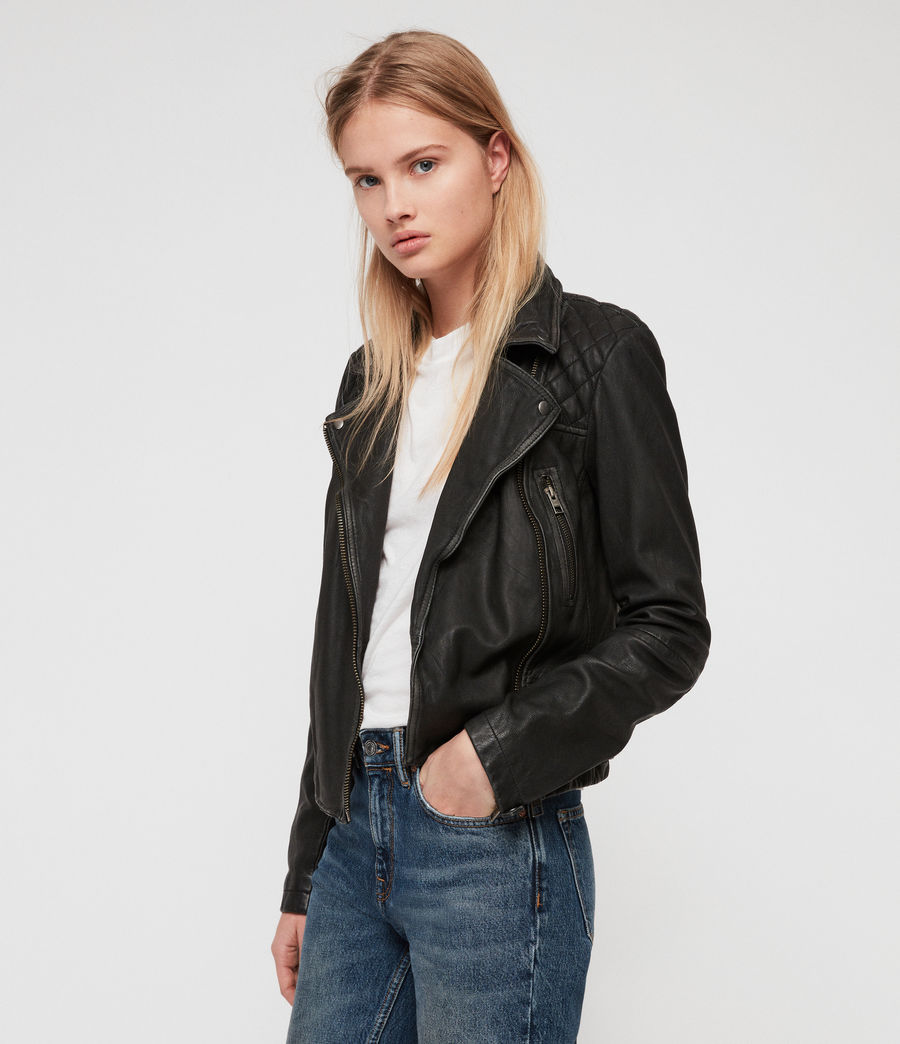 Not only are leather jackets a durable piece, they are also extremely versatile. As long as your jacket is free from any bright colour or trendy design, it will stand the test of time. Go for a neutral like camel or black and make sure it hits right around your hips for the most flattering fit. Leather jackets are a great piece to throw over a cute dress, a cozy sweater or a sequin top on a chilly night out. Any trend can be covered with a simple leather jacket and have you looking like a million bucks.
Neutral Tee
Many sites will tell you that a white tee is a closet "must", but I disagree with this. I can't remember the last time I tried to style an outfit and wished I had a white tee. If white is your go-to neutral, then definitely invest, but if you prefer grey, black or beige, spend your money on a tee that makes you look and feel your best. Look for a shirt that is fitted, without being too tight and has a sleeve that doesn't come down too far on your arm. You want it to be short enough to wear with jeans, but not so short that it is considered a crop-top. Remember, you want it to be classic and not trendy.
Simple Dress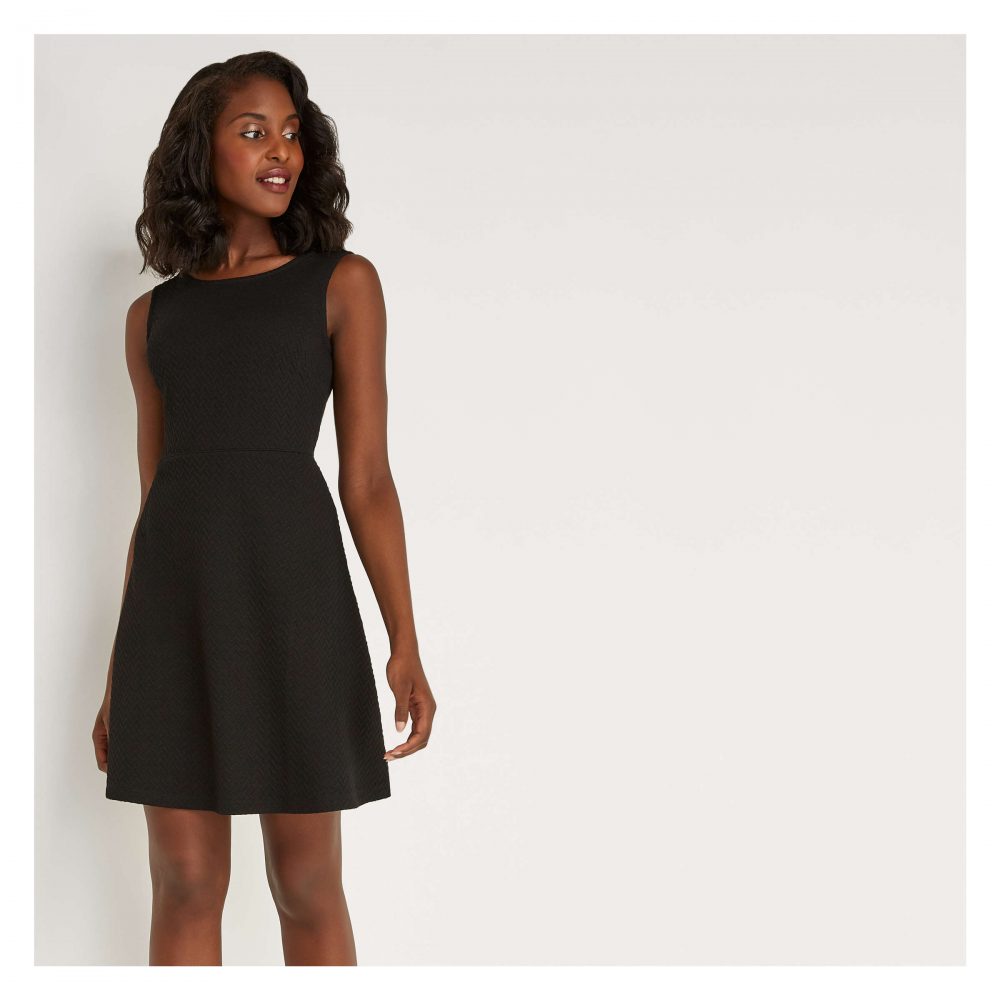 If your simple dress is an LBD, then you're definitely like me, but the same rule applies as the tee shirt. Go for a neutral with a simple design. A grey shift dress or white dress with a flirty skater skirt are both perfect for a day at the office and can be easily re-styled for a date night downtown. While feathers and sequins may seem appealing, invest in a dress that can be a base for the trends of this year and many years to come. This is a piece that is worth tailoring, so don't worry if it isn't the right length or needs to be taken in, the extra money spent to make it fit will definitely pay off in the end.
Flat Shoe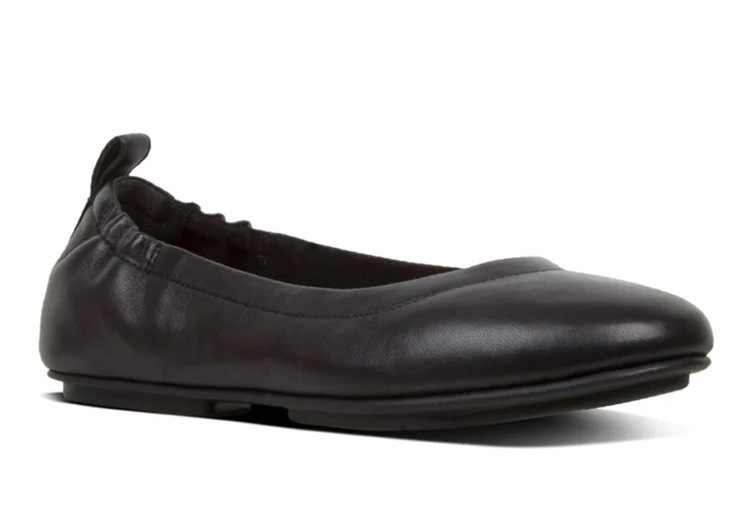 As all staples should, your flat shoe of choice should suit your personal style. For many women, this will be a black ballet flat, but for others it may be a simple sneaker. Make sure this shoe is comfortable as it should be the one you reach for most often. Avoid trends such as hightops or sliders, as they are likely to be off-trend in a few years time. This staple is great when you're outfit is a bit more trendy and you need a timeless piece to anchor your look.
If you're a fashionista, you know that trends are so much fun to try and make the act of getting dressed a lot more fun. At the same time, having fun with fashion shouldn't force you to sacrifice your rent money. There is a way to have the best of both worlds when you have these 6 staples to be the base of your less expensive, trendy pieces.