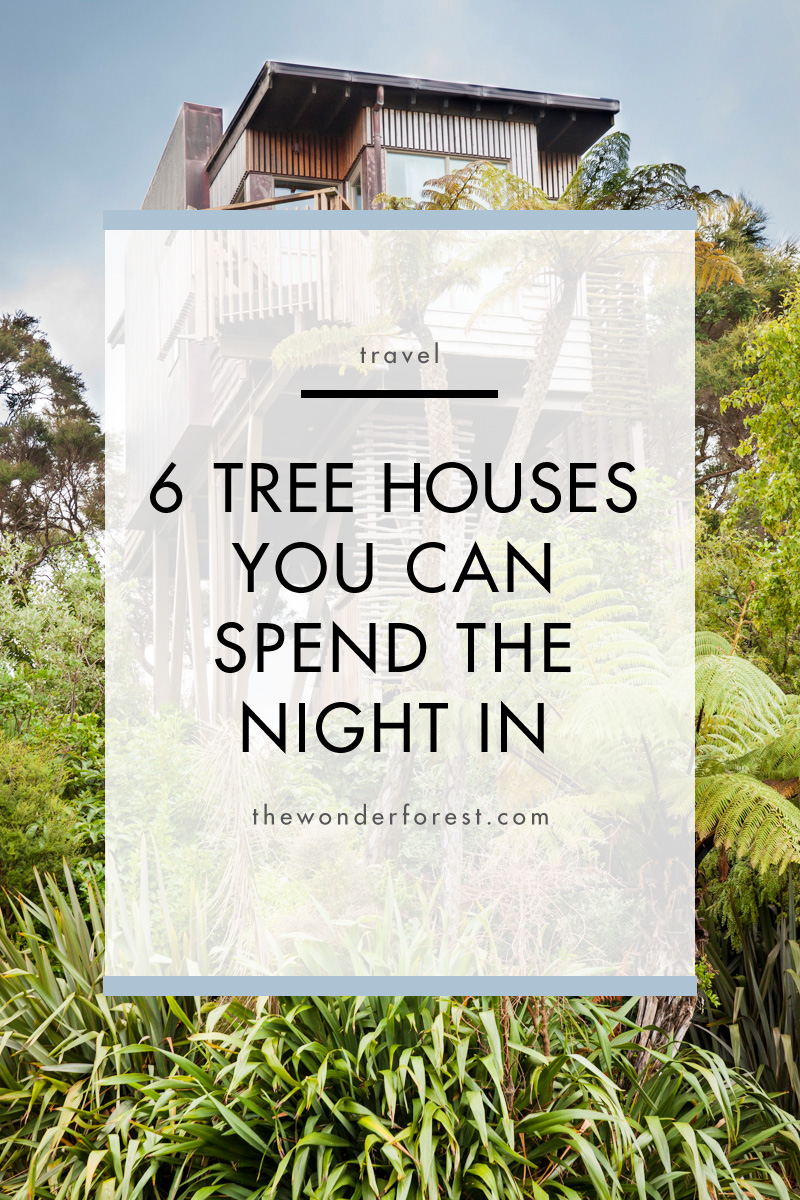 Spending the day in a tree house was probably one of the biggest dreams we had in our childhood. Tree houses were special and magical escapes from "life," where we could hang out in nature without being bombarded by adults and chores. Funny enough, as we grow older, we still crave those same escapes from the real world, that need for a retreat where we can disconnect and restore. Luckily for us, tree house escapes are now more accessible than ever! These tree houses are scattered around the world from Washington State to Goa India. Who says being an adult is no fun?
Beach Side Tree House

Goa might not be at the top of your travel list, but this tree house might change your mind. Not many tree houses come with a pool but that's just one of the luxury amenities you'll find. There is also a beach just a short walk away and also a master chief at your convenience.
Rainforest Tree House

Tucked away in Costa Rica is this cute little escape in the trees! Immerse yourself in the forest and experience Costa Rica like never before. You'll find yourself surrounded by hot springs and the sounds of the forest while having all the comforts of home.
Secluded Intown Treehouse

Probably one of the most famous and sought after tree houses can be found nestle inside Atlanta. This tree house won 2016 most wished for on Airbnb! You can't go wrong with booking this fairy escape just minutes from downtown.
Tree Sparrow House

If this little tree house doesn't melt your heart I don't know what will. This cute retreat is both quirky and dainty, making it the perfect escape from the city. And with a description that has words like 'magic,' 'fairy' and 'gypsy' in it, so you know you're in for a treat.
Trillium TreeHouse
How could you not love a two story tree house? All the tree houses at Tree House Point are in the forest so you can enjoy fresh air and wake up to the birds chirping every morning. A perfect stay away from the city!
Hapuku Lodging

If you find yourself in New Zealand, the Hapuku Lodging luxury retreats can't be missed. This tranquil getaway gives you all the luxuries of a fine hotel while being immersed in nature and mountain views. Enjoy the retreat with complimentary wine and grapes and really take in New Zealand's stunning landscape.
Last Updated on