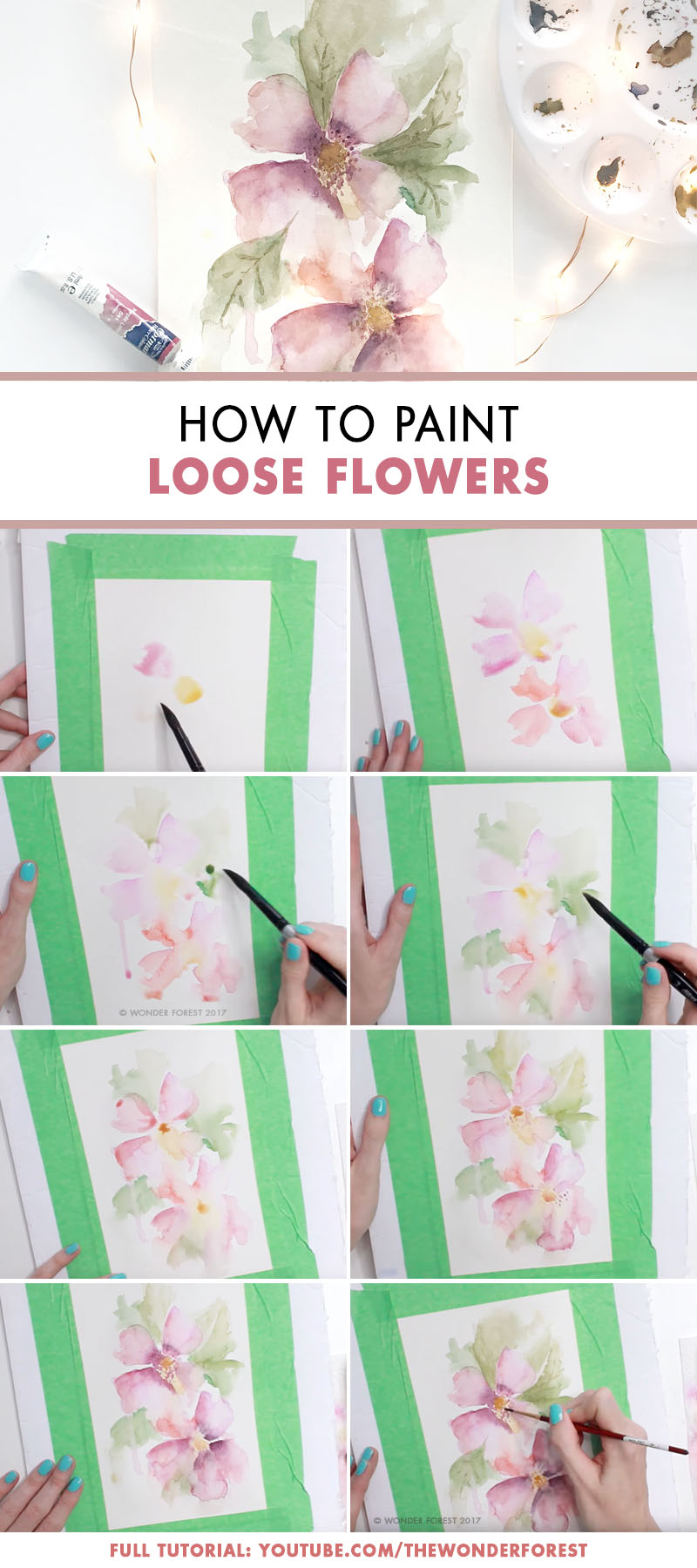 This loose style of painting is not something I am 100% comfortable with.  My natural painting style seems to be much more controlled, focused on details and proper anatomy.  Breaking out of my shell is something I try to do every so often because it helps with growth and allows new ideas to form. 
I decided to create these loose flowers in watercolour and documented the process so that you can try it with me.  The thing to keep in mind is that these don't have to be perfect, which is why they are so fun to create.  Each time you attempt it, they will look different and teach you something in the process.
Click here to watch the full video or press play below!
My Watercolour Workshop will teach you everything you need to know about watercolour painting and lets you practice a minimum of two brand new projects every month.  The community we've started is awesome and I've been loving seeing the progress and joy that comes from each of the member's paintings.  If you'd like more information about it, you can check out the Watercolour Workshop site right here.
If you attempt these flowers or any of my other tutorial videos, be sure to tag me on Instagram so I can take a look!  My handle is @wonderforest.
Last Updated on