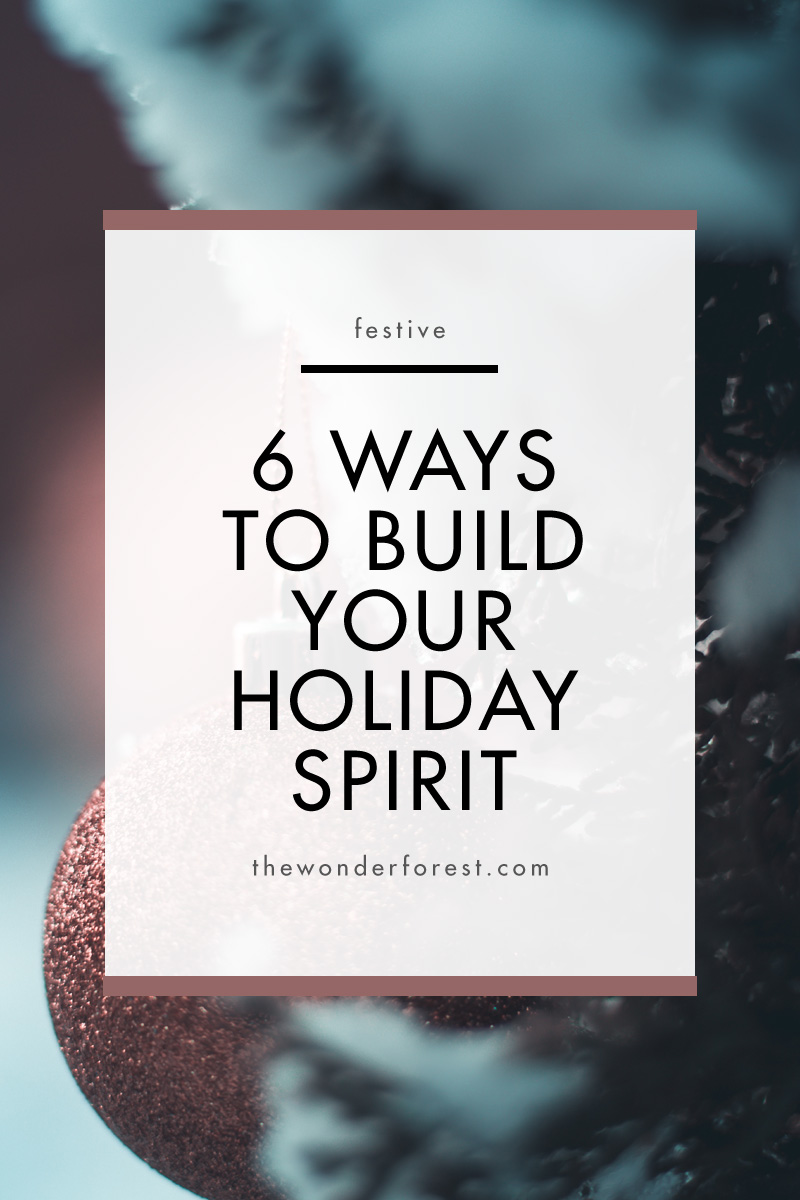 The holidays are here, which means there's a lot more excitement (and chaos) around us than usual. People are coming together for the season, taking part and preparing for traditions with loved ones. While the holidays are a great reason to feel and spread more love and joy, this time of year can make things especially tough for those who aren't feeling the holiday cheer.
Maybe you're having a rough time in life, or are just struggling to feel as excited as those around you for some reason. If you'd like to get more in the spirit of the season but don't know how, try the following tips that might create an unexpected boost to your mood.
Place the Lights
Nothing sets the mood quite like twinkling lights. Buy a package at the nearest store and get ready to decorate! You can set them around your front porch, wrapped around banisters and poles. They are also perfect for inside the home, hung up on bedroom walls or laying on top of bookshelves in the living room. The options are endless, and this way you have a beautiful environment to go home to at the end of a long day.
Play the Tunes
If you're feel extra Scrooge-like lately, a quick and easy way to boost holiday vibes is putting on some Christmas music. Play it at home while doing chores, or at work in the office for a nice change to the usual background noises. And feel free to explore lesser known songs too – there are so many out there! 
Visit Local Events
Every town has plenty of festivities going on during the holiday season. From Christmas tree lightings to plays at the local theatre, grab a friend and take part in one of these events. If you're feeling low on holiday cheer, it can be nice to spend time outdoors where the hustle and bustle is happening.
Watch Christmas Movies
Or, if you prefer to stay in and get cozy for the day, put on some classic Christmas movies. Whether you watch It's a Wonderful Life, Love Actually, or Elf, there's a type of holiday movie for everyone. (And, let's be honest, who brings cheer and humor better than Will Ferrell in yellow tights?)
Volunteer
It's often said that the best way to raise your own spirit is by helping and bringing joy to others. One way to do this is volunteering. There are lots of toy drives and soup kitchen hours during the holidays, so it's great to take time to give back to the community in some way. It's also a nice way to connect with others and know that you're never alone.
Reach Out to Loved Ones
As always, an important thing to do when we're feeling in the dumps is reach out to our friends and family for support. This can mean a phone call to catch up with a friend or spending a weekend with family you haven't seen in a while. This time of the season is about focusing on all the love in our life, and even if we forget sometimes, it is always there if we reach out and try.