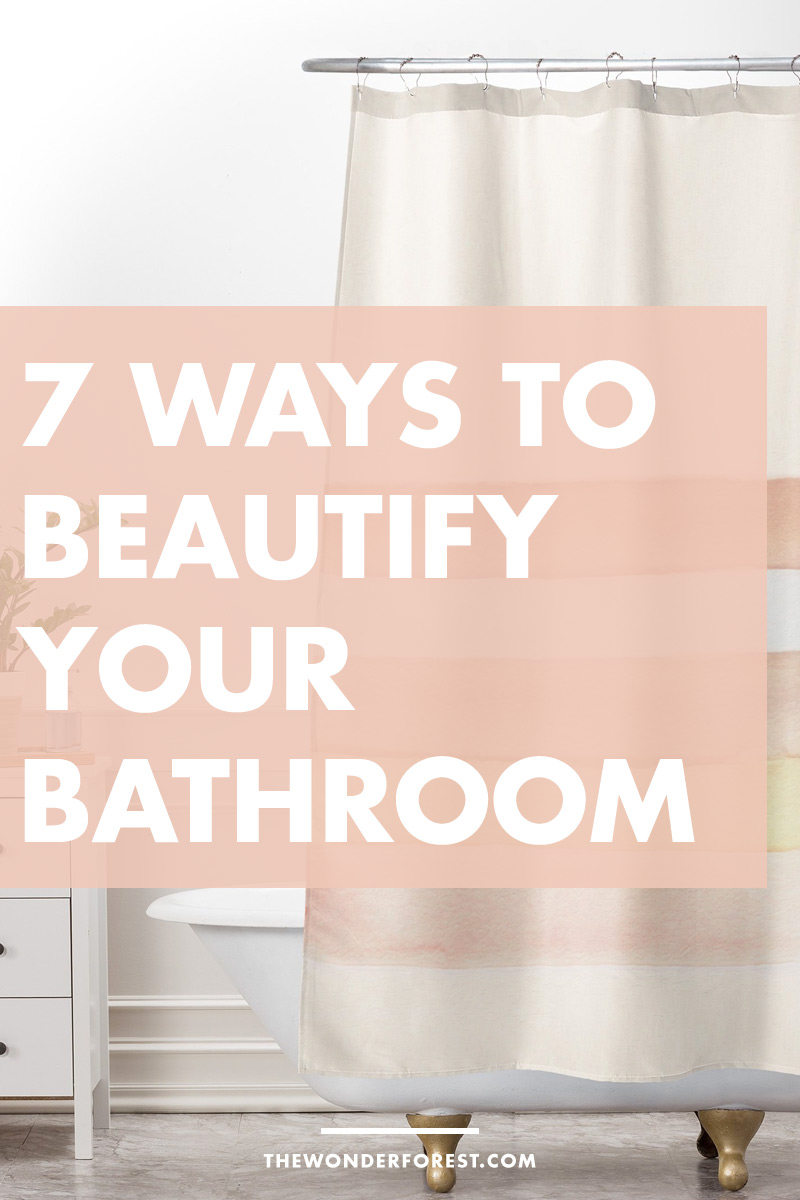 When it comes to home decor, the bathroom is often neglected for other rooms in the home – simply because it is often viewed as a space for practicalities and function rather than design. But I'm a huge sucker for a gorgeous bathroom! If you want to step up your bathroom design game, here are 7 ways to beautify your space.
1- Opt for Side Lighting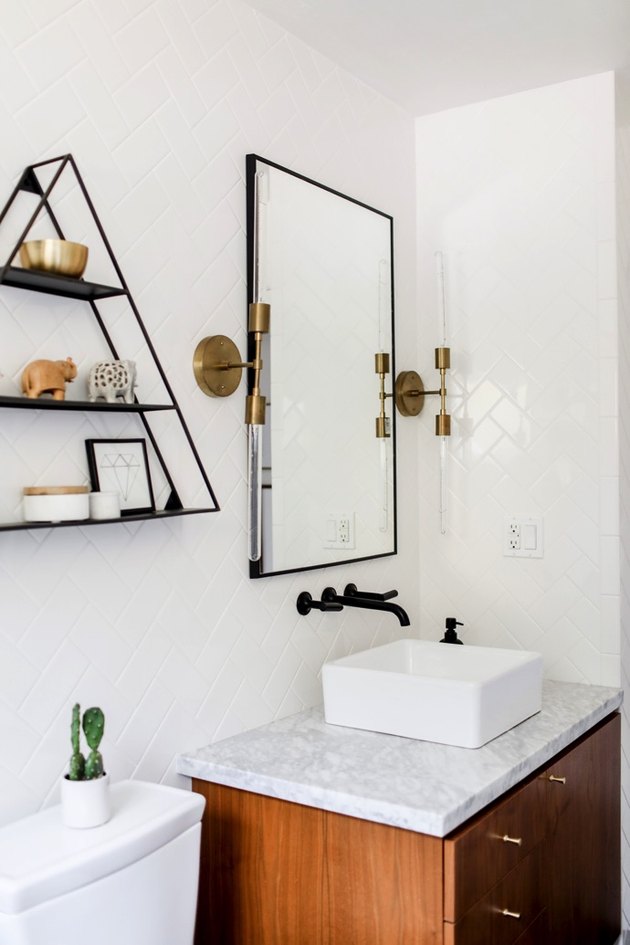 There's nothing worse than trying to get ready in an unsavoury mirror – you know the type! Avoid unpleasant shadows by using side lighting on your vanity. Lights should be placed on either side, approximately 35-40 inches apart.
2- Pay Attention To The Details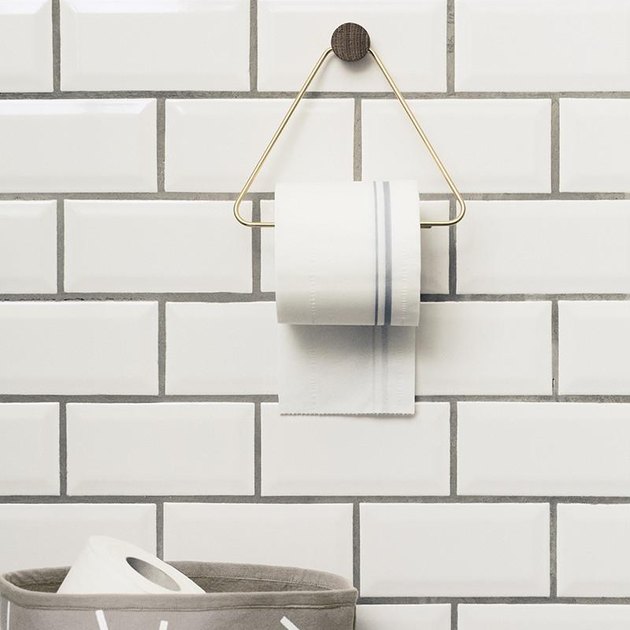 It's true that minimal is often the best route to go in a bathroom, but paying attention to the details can make all the difference. You can change your floor vents, your toilet roll holder and even your door handles. 
3- Add a Splash of Colour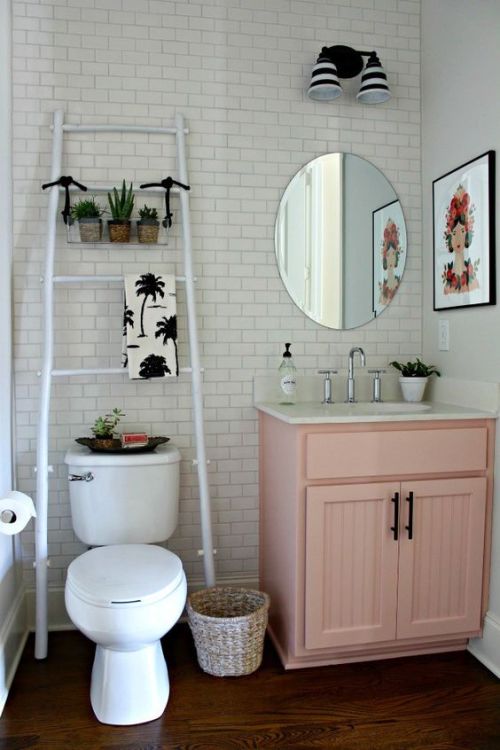 If you own your home, you will have all the freedom in the world to paint any part of your bathroom. I particularly love coloured cabinets and vanities!
4- Go for Cute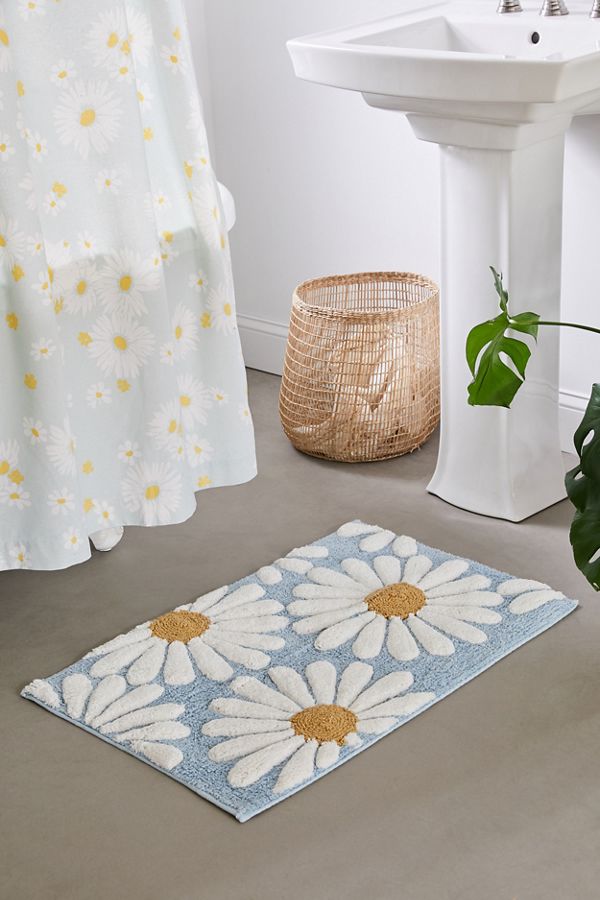 Listen, your bathroom can be any vibe you want – but why not go for cute? I'm loving the idea of a unique, adorable bath mat! 
5- Incorporate a Touch of Greenery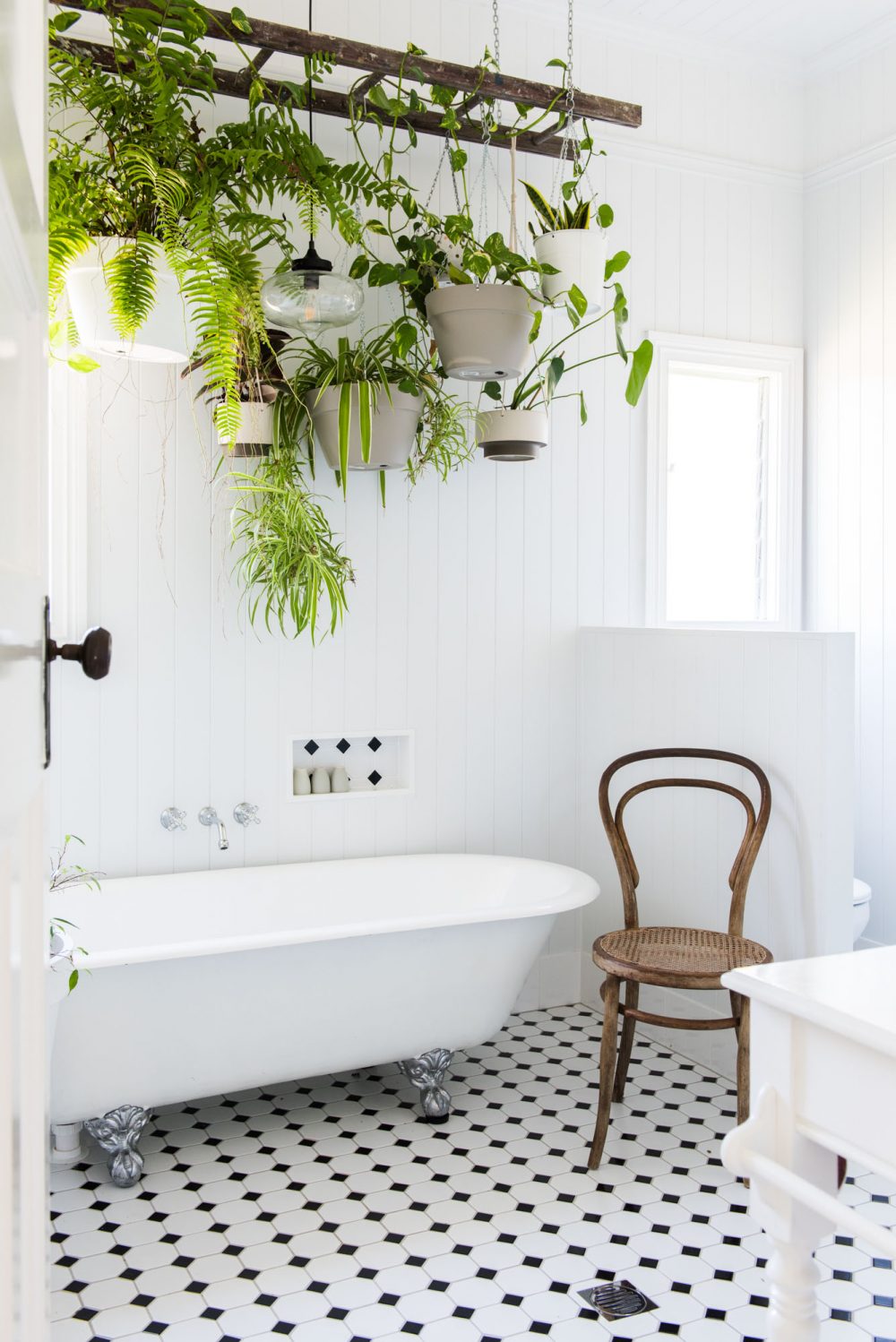 Adding plants to your bathroom (let's be honest, they are everywhere else in your house already) is ideal for freshening the air and bringing some life into the space. Just make sure some natural light gets in the room!
6- Choose a Unique Shower Curtain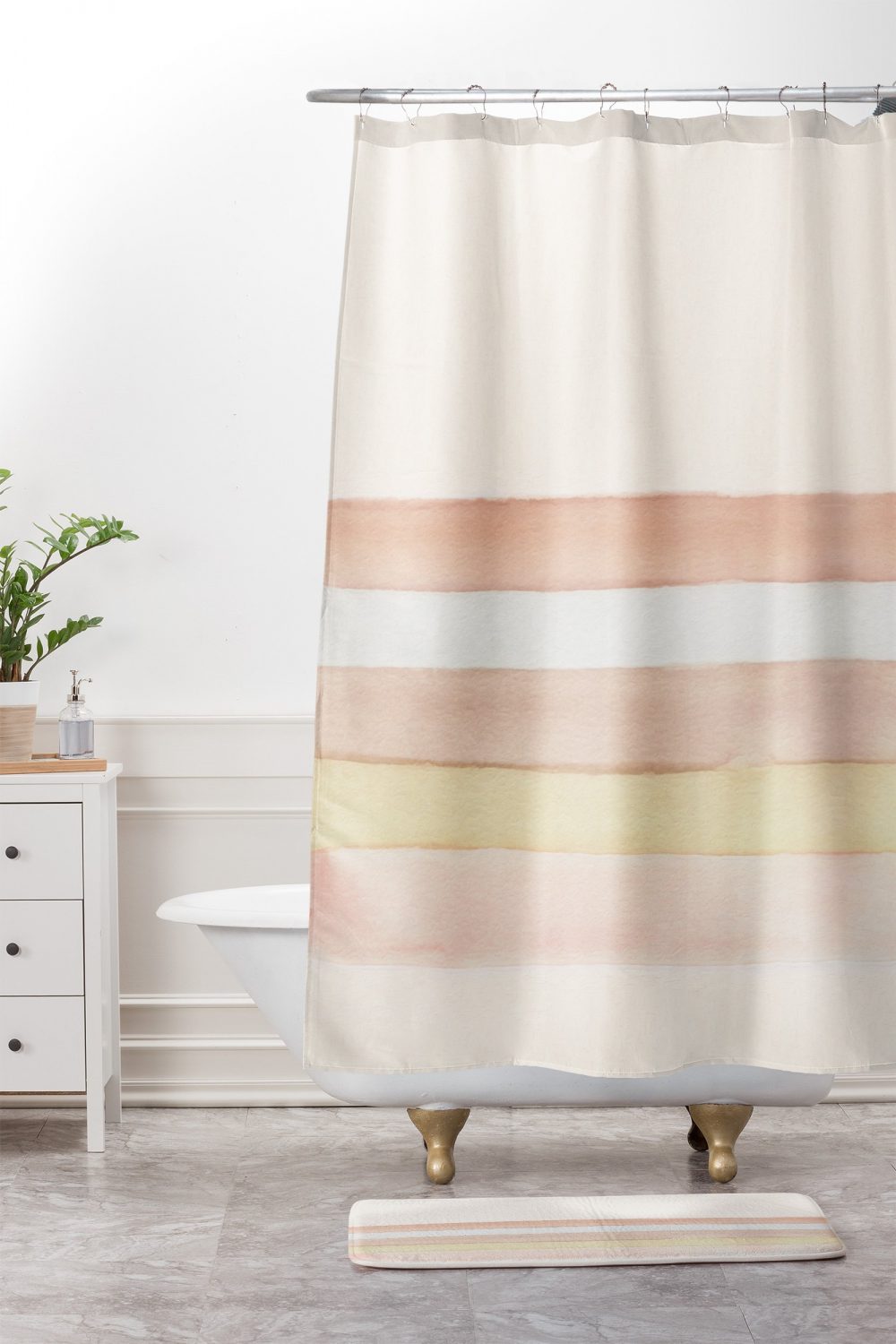 You might be used to just using an ordinary opaque curtain, but I encourage you to switch things up a bit with a fun, printed shower curtain.
7- Don't be Afraid of Print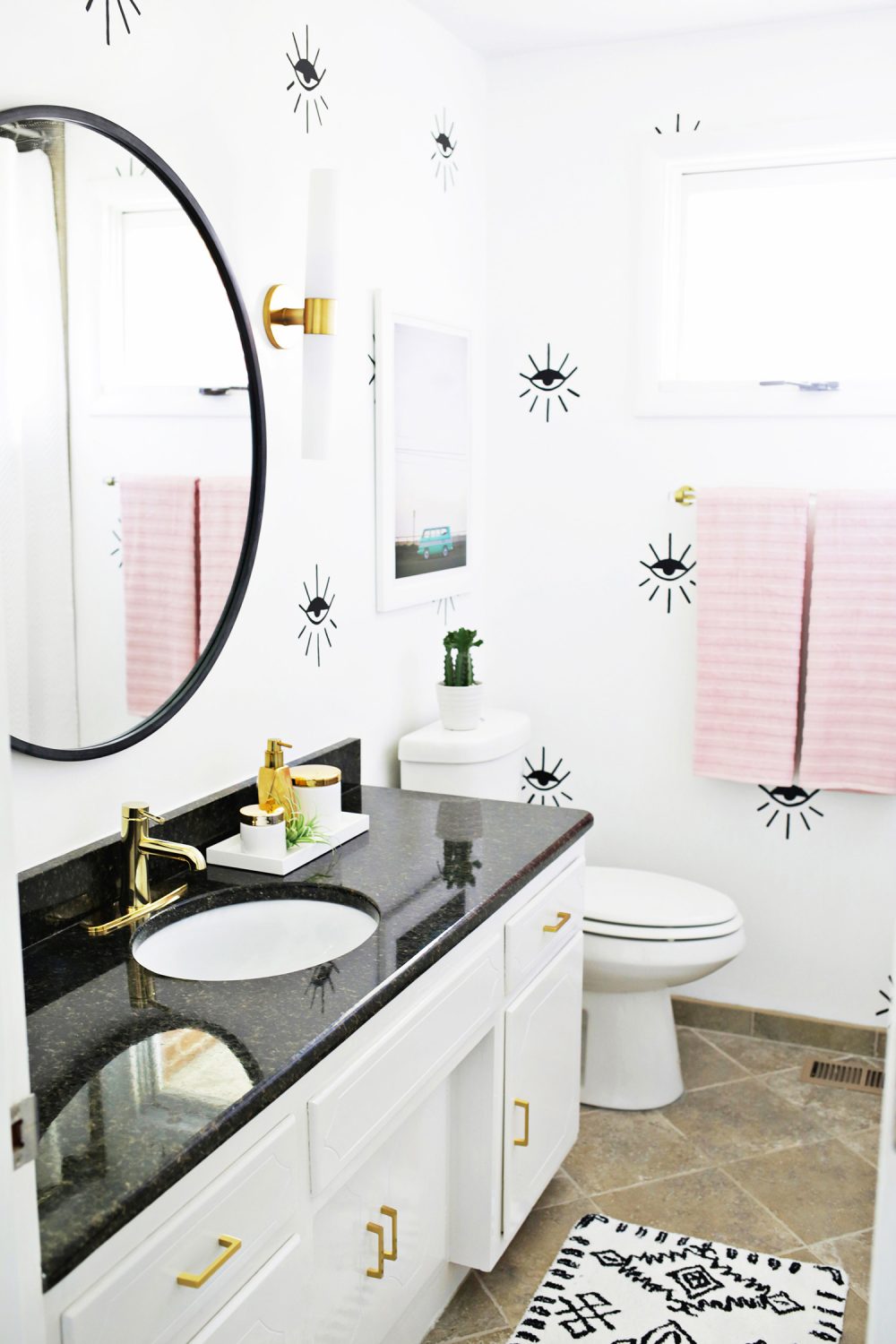 And while we're at it, don't be afraid of wallpaper. These cute printed walls will absolutely make you smile every time you enter the room.