Your bedroom is your lair… your resting place or private sanctuary where you can hide away from the world and relax. Or at least it should be!  Calming colour tones, layers of textiles, and decor pieces that you personally love can help make your bedroom experience that much more enjoyable.
Here are a few interiors that have me making emoji heart eyes for days! Wouldn't you just LOVE to cuddle up in any one of these spaces?!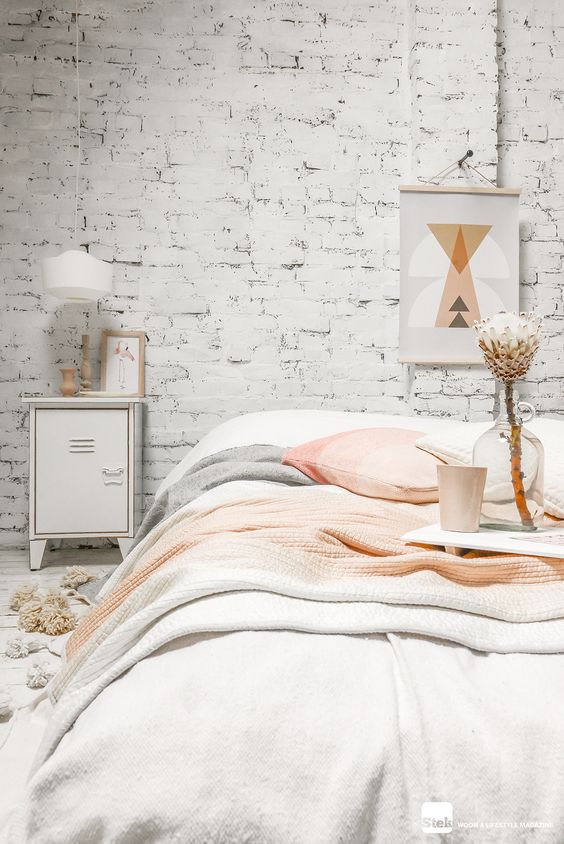 source: stekmagazine.nl
This bedroom is my ultimate favourite of the moment. You must click through the source to see the rest of the photos! The peachy pinks and neutral whites have become the inspiration for my own bedroom makeover.
source: urbanoutfitters.com
Gotta love that boho vibe! Undone bedding just looks so comfy, doesn't it?!  This is totally a bed that I'd have trouble waking up from.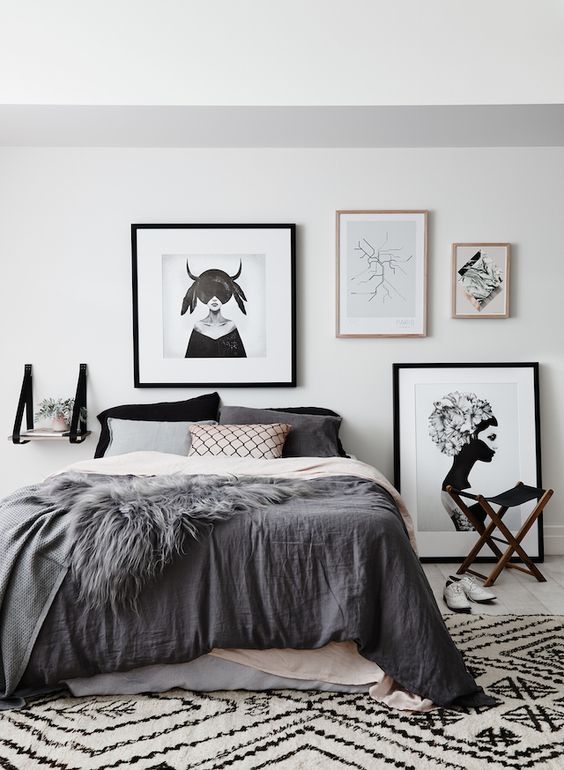 source: thedesignchaser.com
I absolutely love the use of contrast in this room. The dark bedding against the lighter walls and accessories just make this room pop, while the softer textiles make the lines a little less harsh. Perfection!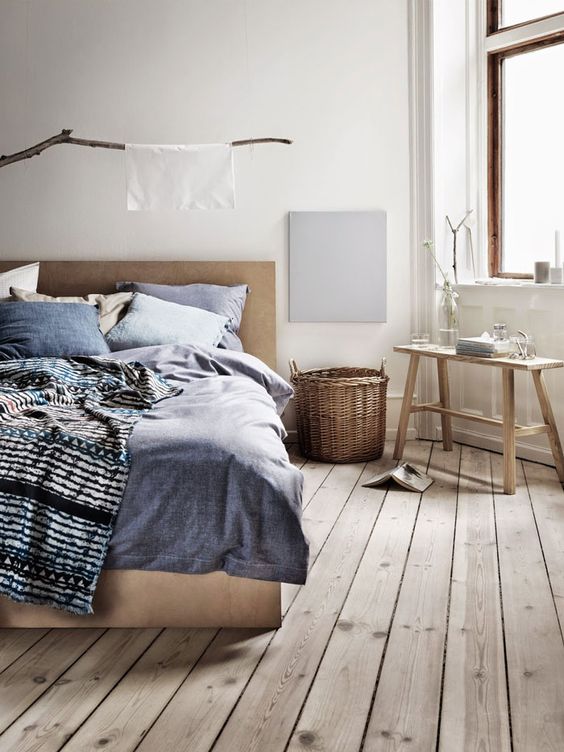 source: nordicdesign.ca
This room reminds me of waking up in a cabin on summer vacation!  I love the use of wood and that denim blue!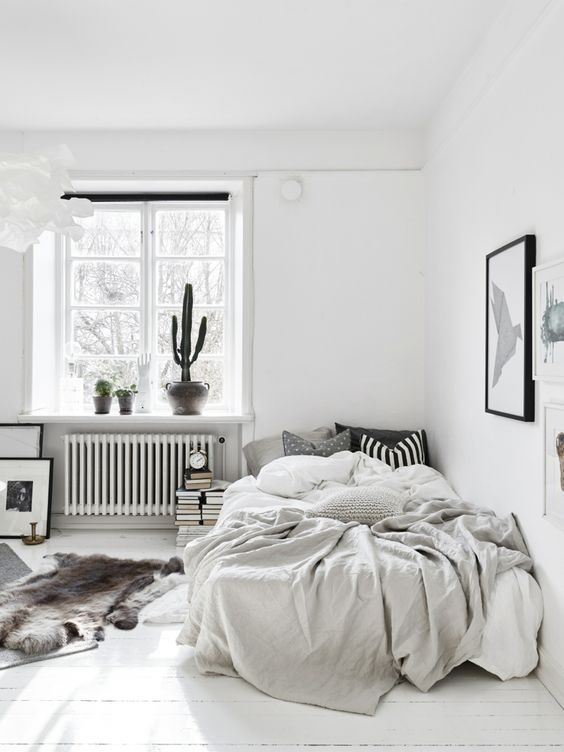 source: onlydecolove.com
Something about a sloppy room just looks comforting to me. Bed undone, books used as a table, pictures left to hang.  The monochrome scheme adds to the airy and breezy feel!
source: ikea catalogue
These aren't typically colours I'd put together, but I love the look of the pastel mint tone against the grey. It reminds me of a Pantone swatch!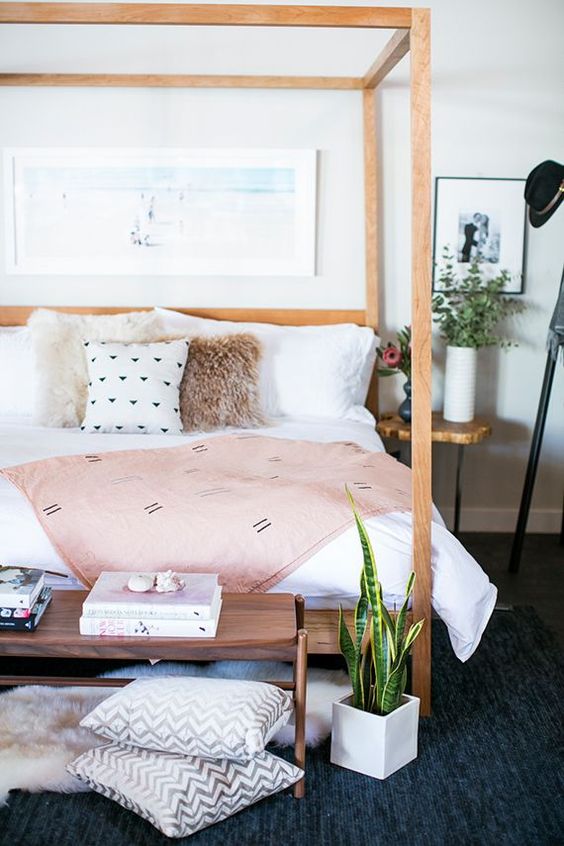 source: 100layercake.com
Modern with a touch of pink!  Love the different patterns on these textiles and the wooden canopy bed!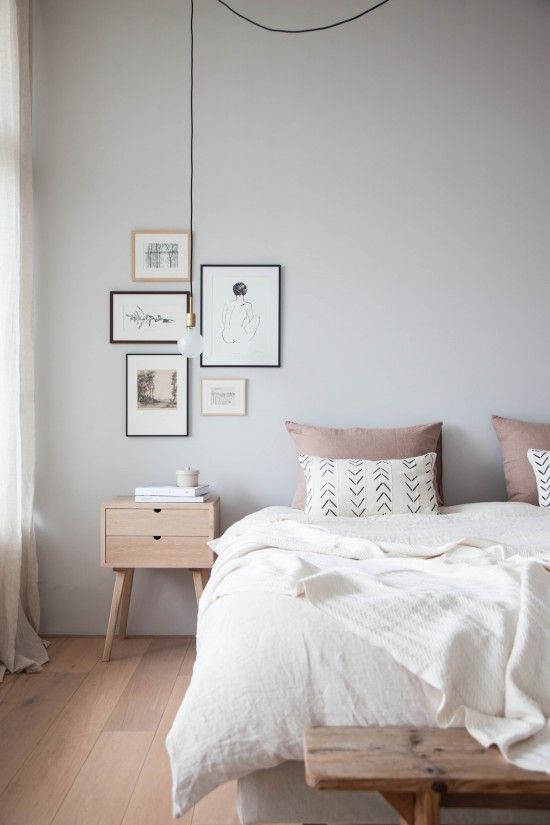 source: avenuelifestyle.com
Clean and structured makes for a simple yet satisfying room design. The light linen bedding mixed with wood textures works so well.
Which of these rooms would you love to relax in?
Last Updated on