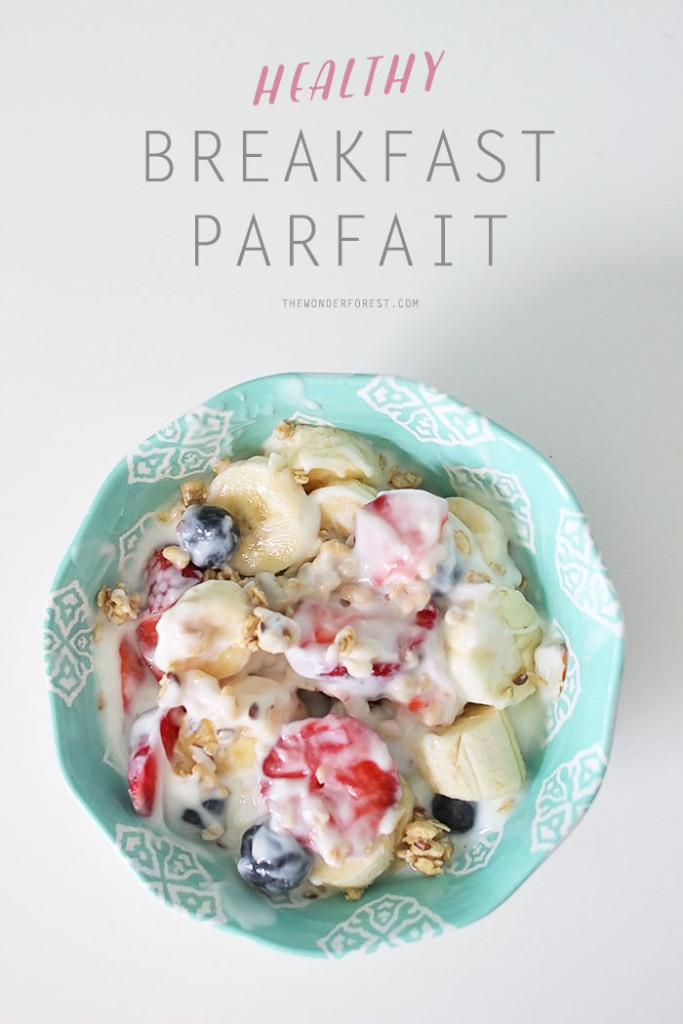 Obsessed doesn't even describe how I feel about this delicious breakfast dish. It all started when I was visiting the grocery store one day and picked up one of their "in house" grab-and-go type yogurt parfaits. I'm not a huge yogurt eater, but my goodness, it was like heaven on a spoon. After too many purchases of their single containers, I decided to just get the ingredients so I could make them whenever I wanted. Best decision ever.

This bowl of yumminess has become my daily breakfast dish (and sometimes afternoon snack) because it tastes dangerous, but it's not! It's so sweet and really knocks out those cravings for junky foods… which, if you're like me, happen often. You can even prepare these in resealable containers and pop them into the fridge for easy grabbing.
Now, I'm no whiz in the kitchen, as we all know, so this isn't much of a "recipe", but a concoction of things in a bowl. That's how I do things around here ;). Make one for yourself… you'll be obsessed too!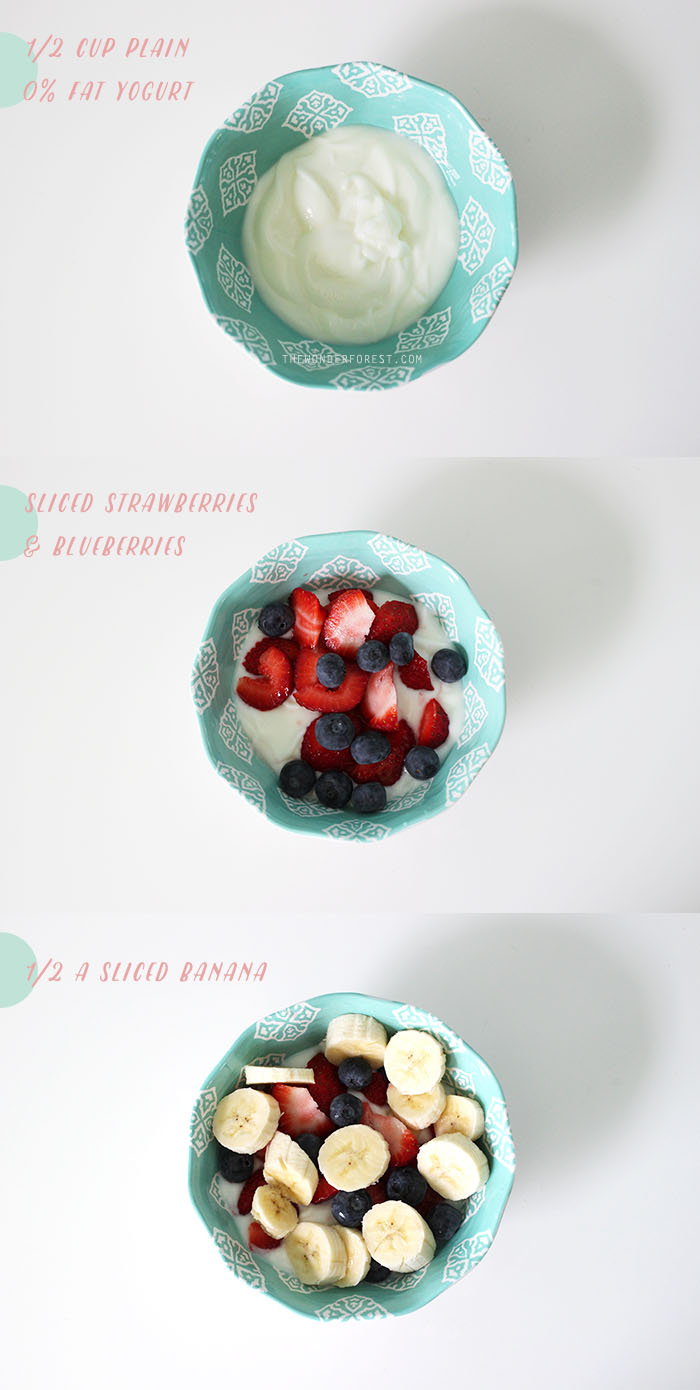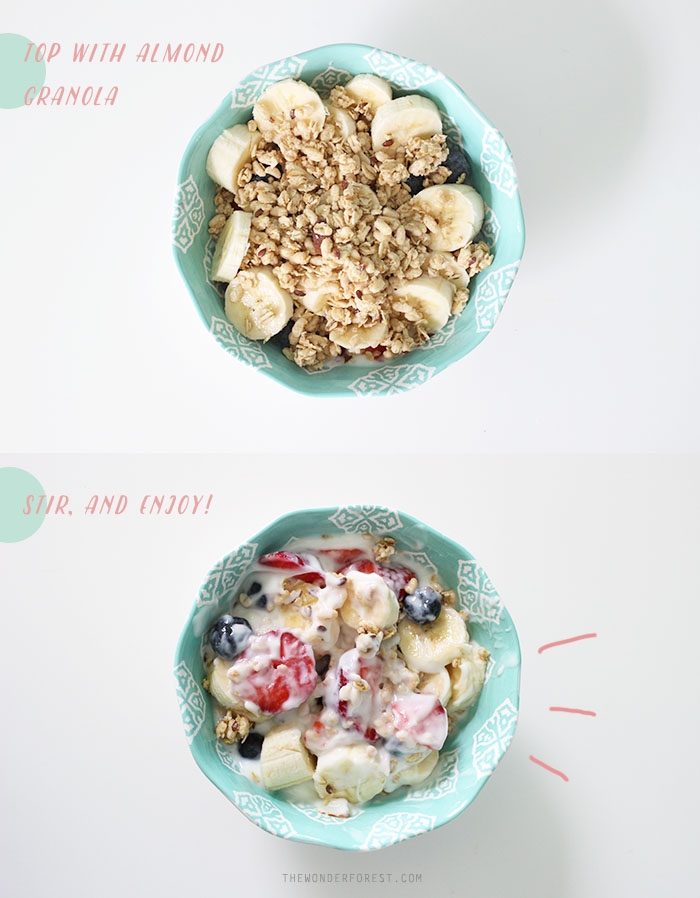 For the yogurt I have found my favourite to be PC Blue Menu Finesse 0% M.F. plain yogurt here in Canada. I've tried it with Greek yogurt and didn't like it as much, and other brands seemed to make it a little too sweet. The plainer, the better here because the fruit adds lots of taste. You can definitely change it up with your own favourite yogurt, this is just the taste I like.
The granola I like best is the Nature's Path Organic Flax Plus Vanilla Almond granola. It's affordable and comes in a decent sized box so it lasts a while.
You can add or remove any fruit that you like/dislike and experiment with different flavours. Enjoy!
Last Updated on