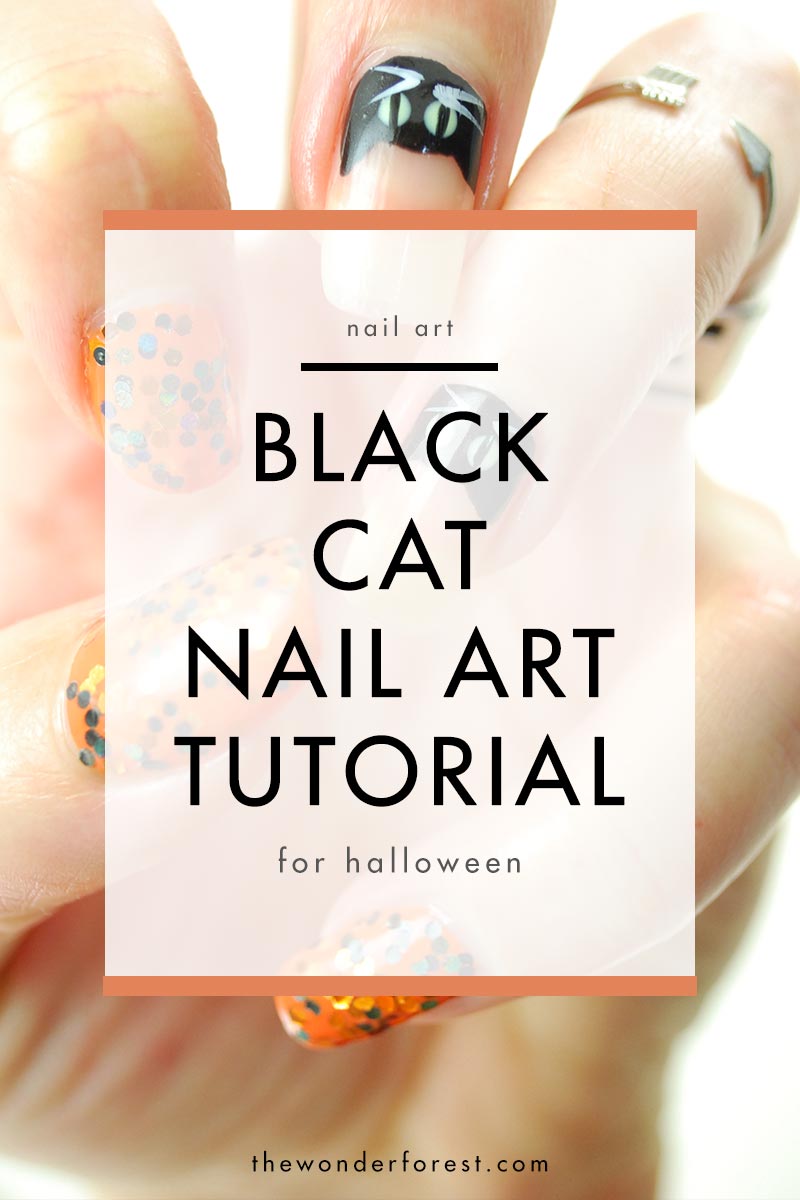 Calling all cat lovers: Get frisky with your nails this Halloween with a fun feline look. This black cat nail tutorial is super easy to follow and perfect for the spookiest season of the year! Here's how to get the look…

Instructions
Start by painting your nails festive Halloween colors, and leave a nail or two blank for accent nails. I chose to paint my cats over my nude nail, but feel free to do a base color instead.
Step 1: Apply Basecoat
Step 2: With a thin striping brush, paint a large black half moon at the base of your nail.
Step 3: Paint little black triangles for ears with your striping brush.
Step 4: With a fairly large dotting tool, make dots for eyes with a light yellow or lime greenish color. Bonus points if it glows in the dark!
Step 5: Using your thinnest striping brush, paint thin black vertical lines through the eye dots.
Step 6: Using your thinnest brush again, paint quick little white whiskers on your kitty. Be light with your hand, and it's helpful to thin the polish out a bit.
Step 7: Add top coat!
Colors Used
OPI: Black Onyx
OPI: Alpine Snow
Serum No. 5: Day Glow
Seche Vite: Dry Fast Top Coat
Last Updated on