Halloween is a great time to unleash your spooky spirit — but costumes are normally only worn for one day in the whole month. What's better than showing your love for Halloween throughout all of October than with some stylish Halloween themed nail designs? Here are 15 Halloween themed nail designs that you can use for inspiration!
Dark and Cloudy With Spiders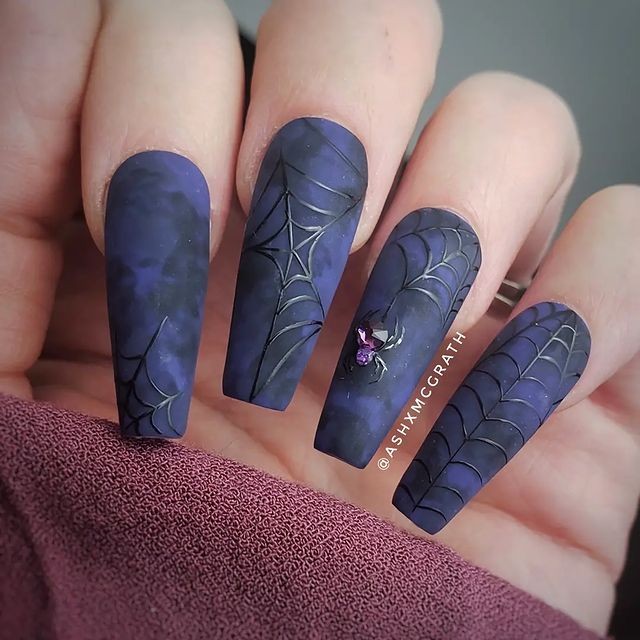 The matte black and purple cloudy background give a spooky element to these nails. The glossy spider web and jewelled spider accents add a creepy but beautiful Halloween motif.
Ghosts and Bats on Orange and Black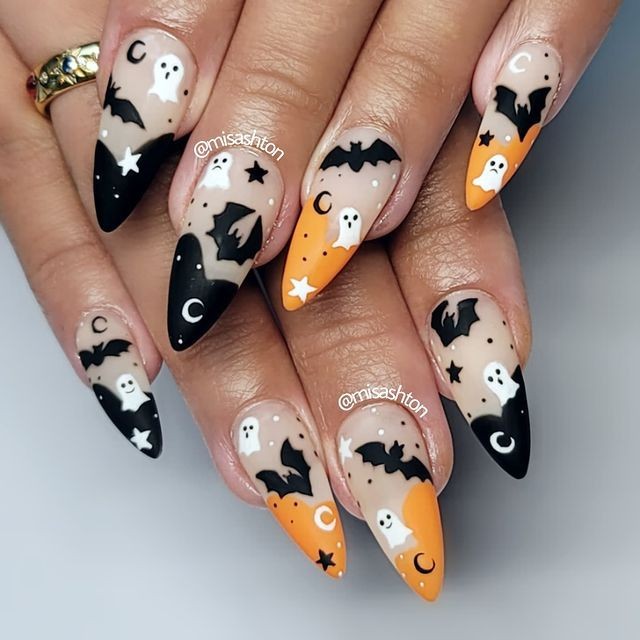 You can't go wrong with the classic Halloween black and orange. The cute ghosts, bats, stars and moons just bring it to the next level!
Matte Black Witchy Vibes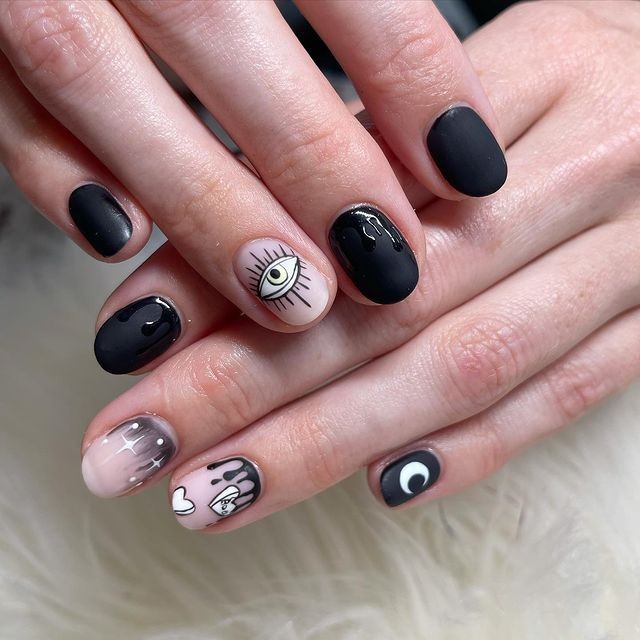 See no evil? Matte black nails with witchy accents give a classy and mysterious look while also keeping the Halloween theme alive and well.
Earthy Witch Nails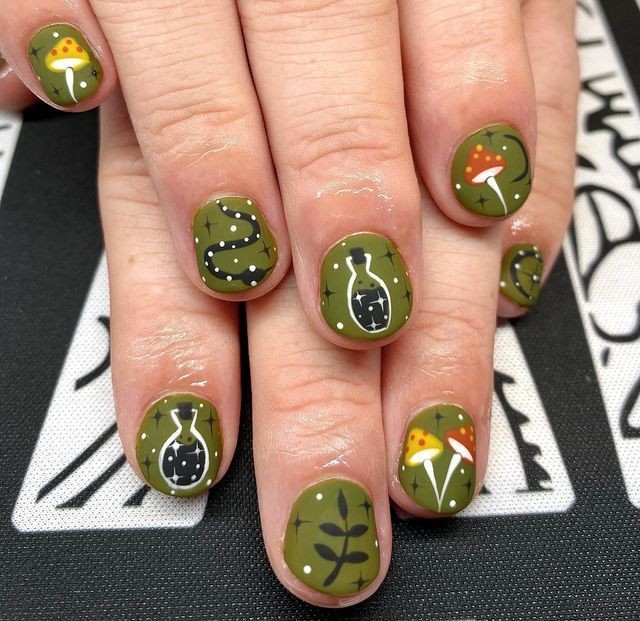 Want a more nature witch aesthetic? This design uses earthy tones and more natural elements like mushrooms, herbs, and potions. Not only is it great for Halloween, it also gives wonderful fall vibes.
Ghostly French Tips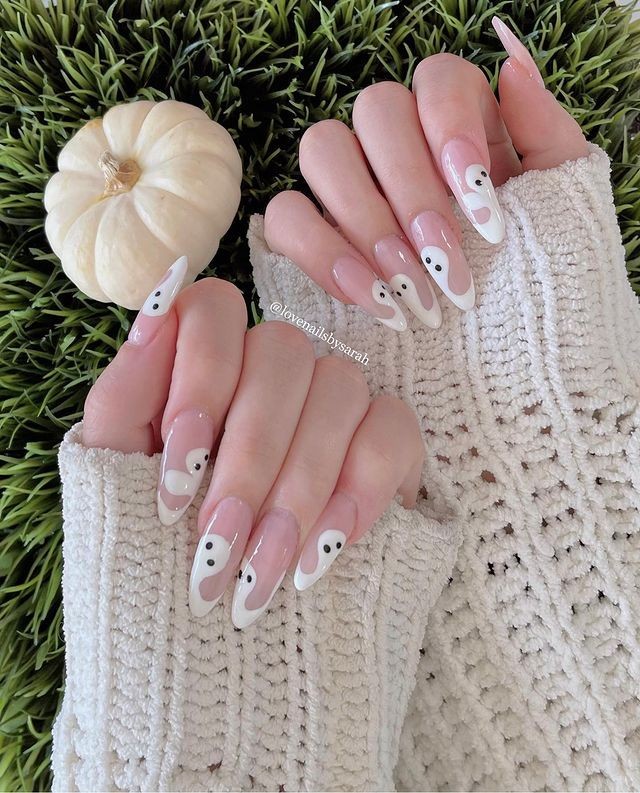 If you love french tips, these cute little ghosts add a fun Halloween twist to the classic look while still keeping things chic.
Hot Pink Halloween Nails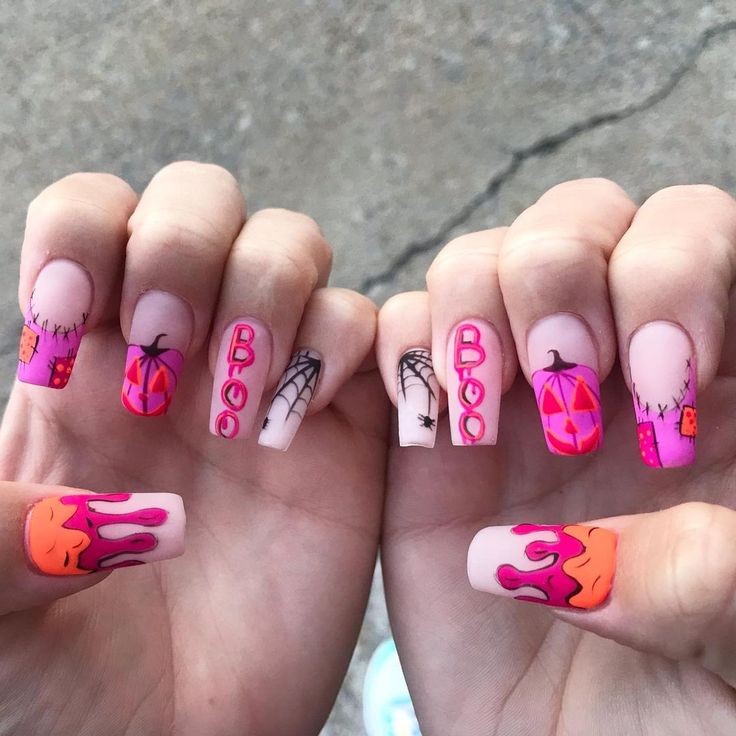 Who says Halloween looks need to be dark and spooky? The use of hot pink gives the spooky season a fun electric vibe!
Spooky "Spell"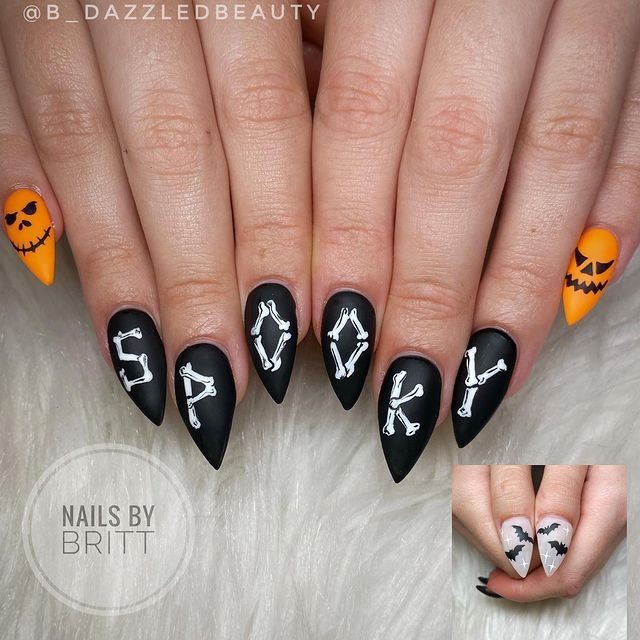 Here is a very creative design that is quite literally spooky! Why not celebrate the spooky season by spelling it out? You can also do bats on your thumbnails and jack-o-lantern faces on your pinkies.
Nightmare Before Christmas Nails
This design is for the Nightmare Before Christmas fans! The bold blue colour is a great contrast to the monochromatic characters on the accent nails.
Black French Tips With Spiderweb Accent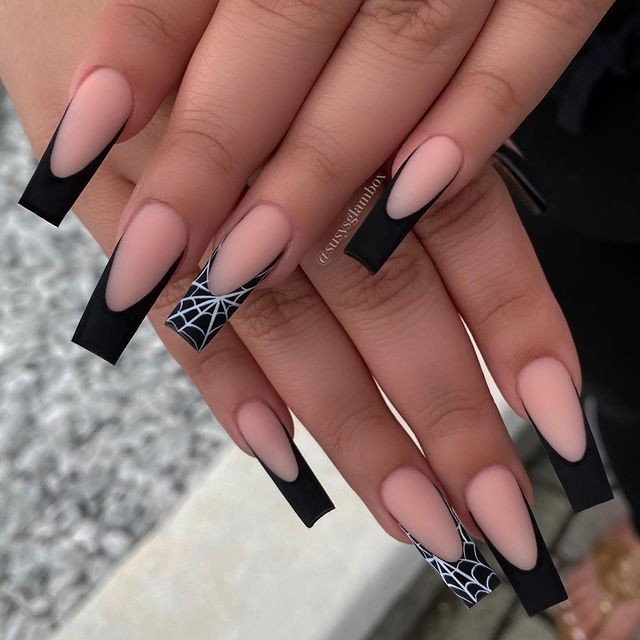 Here's another twist on a classic french tip. The black tips give the design a dramatic feel, and the white spider web accents give it a great Halloween touch!
Fang Nails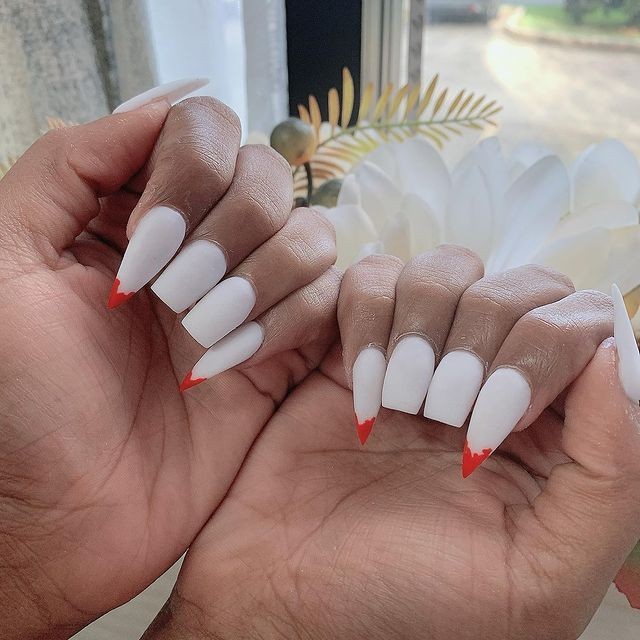 Want a simple nail design you can sink your teeth into? At first glance, it looks like a simple all white nail. The added almond shaped nails with red tips gives the look a great set of fangs!
Nude Nails With Spiderwebs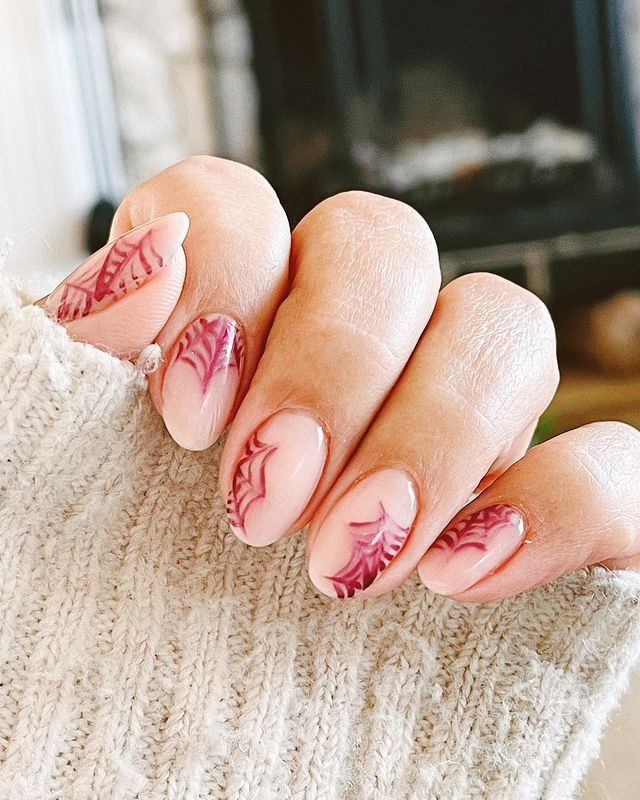 If you want a softer look, add a single coloured spider web to a nice set of nude coloured nails. Suzie of @nailcareereducation actually has a nail tutorial for this look on her Youtube channel.
Glow-In-The-Dark Nails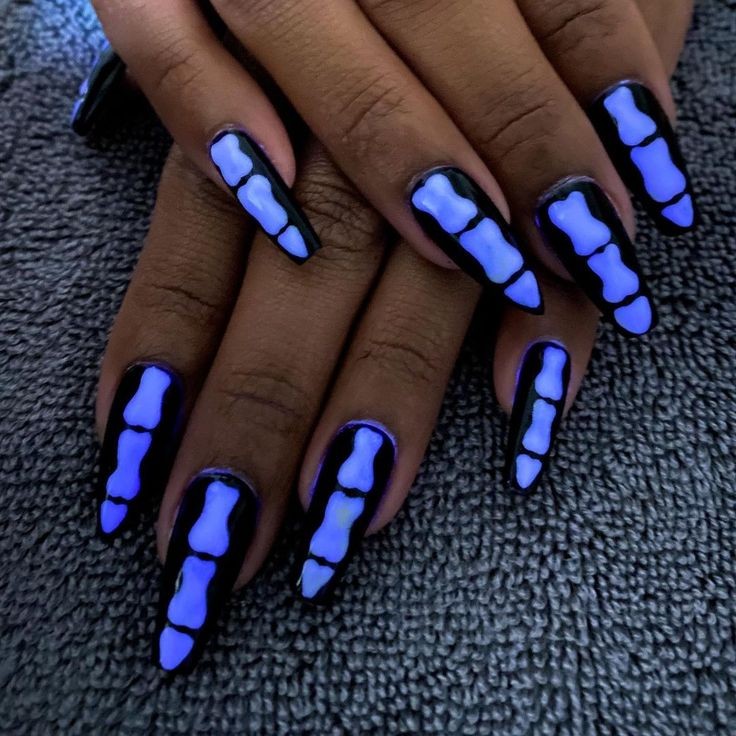 Glow-in-the dark elements to Halloween costumes are always so fun! Why not add that eerie illumination to your nails as well?
Flower Ghost Nails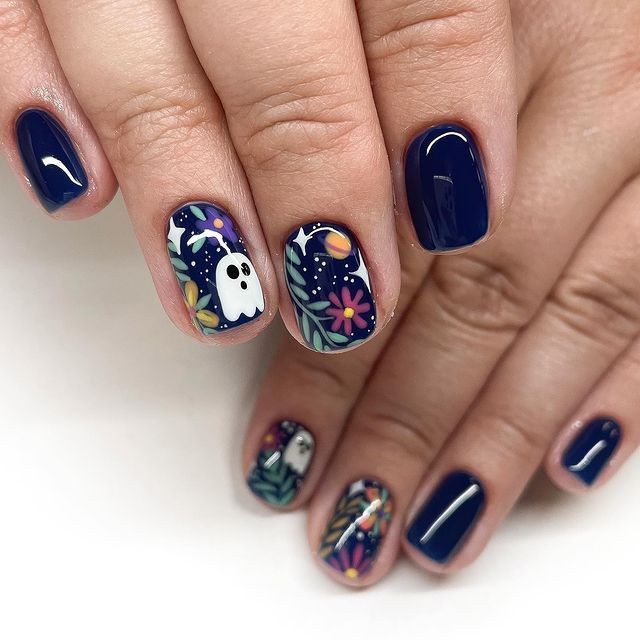 This pretty floral look gives a subtle and whimsical nod to Halloween by adding a cute little ghost within the floral accented nails.
Eyeball Nails
If you love giving people the chills for Halloween, check out these nails painted with bloody, dismembered eyeballs. The blood even has a 3D effect for extra creepiness.
Colourful Zombie Nails
Zombies, brains, and guts are definitely creepy Halloween themes. This set of nails brings the gore without going overboard by using fun colours and a cartoon style.
How do you want to dress up your nails this Halloween season?
PIN THIS:
Last Updated on