Halloween costumes sure have come a long way since I was a kid. Mom's homemade clown costume just doesn't compare to today's level of super creative and unique Halloween costumes (sorry, mom!).
With the internet, social media, and pop culture so prevalent, it's no wonder the creativity surrounding DIY Halloween costumes has been at an all time high.
If you've been looking for some totally creative DIY costumes for kids or your baby, I've selected some of my very favourite costume ideas that can be made in the comfort of your own home.
Jar of Sprinkles Costume
I have to admit, I have never seen anything quite like this cute jar of sprinkles! The costume DIY will walk you through the steps it took to create this costume, and trust me your child will be the highlight of the night!
Woodland Deer Costume for Kids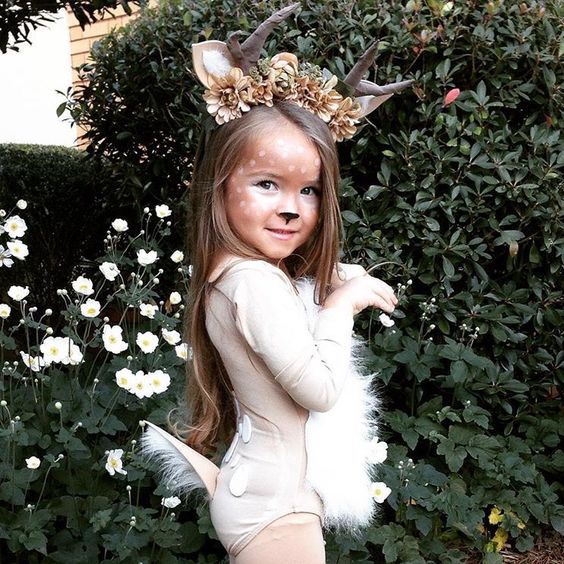 This adorable look only takes a bodysuit, some felt, faux fur, an elaborate headpiece, and some creative halloween face paint to transform into a cute fawn.
Carousel Horse Costume DIY
Cardboard costumes have been really popular in the last couple of years. Likely because they're SUPER affordable and easy to make at home. You just need some creative cutting skills and paint to craft your own cardboard costume. This carousel horse costume for kids is so fun! I haven't seen anything like it, which makes it a top contender for favourite Halloween costumes.
Paper Doll DIY Costumes
How sweet are these girls as paper dolls?! I love this idea because you can really customize the outfits however you like. With some cardboard and some paint, what would you create for your kids outfits?
Baby Cactus Costume DIY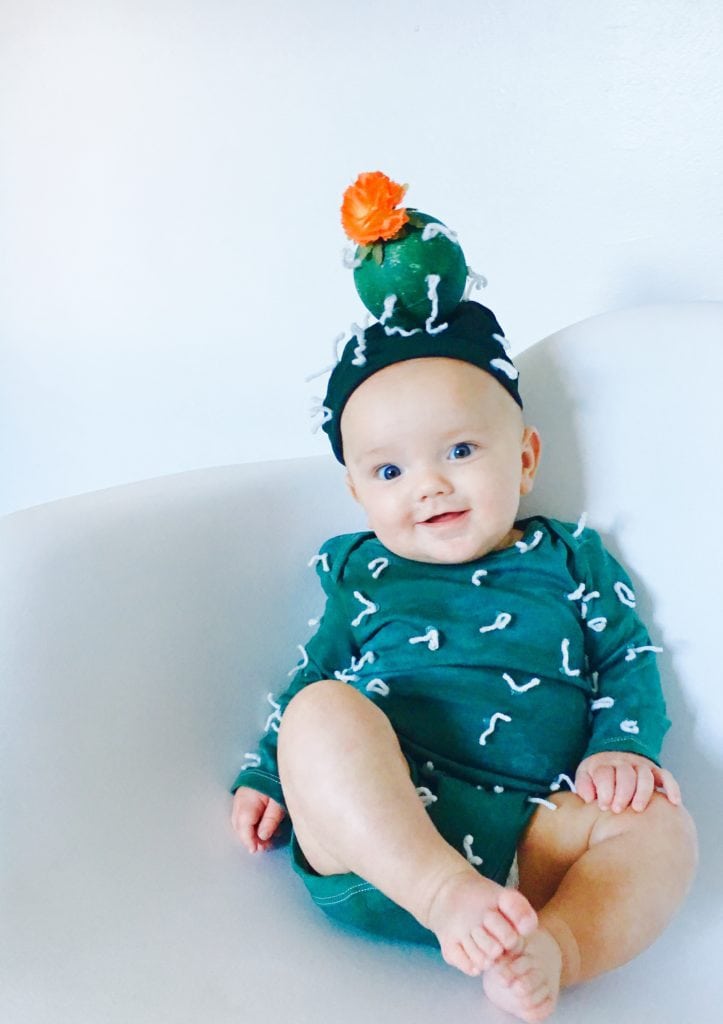 The littlest humans also need some costume love! This adorable cactus is easy to achieve with a onesie and a hat. Check out the simple cactus costume tutorial here and just try not to touch this sweet prickly babe afterwards.
DIY Kids Swan Halloween Costume
How fancy is this!? This DIY swan costume uses a box and some cardboard and has a full template available for download purchase as well. Top it off with a golden crown and matching shoes and your little one will be the prettiest swan in the land.
Mr. Peanut Baby Costume DIY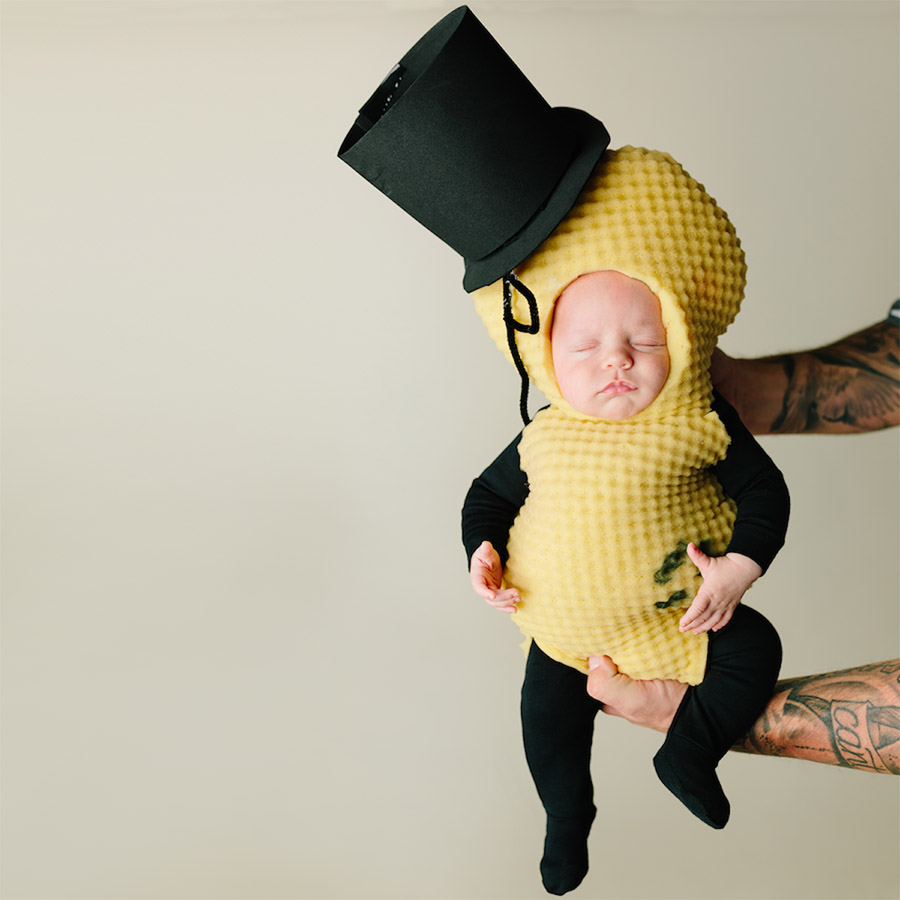 Okay… my heart just exploded! For those little babes who aren't as mobile, this Mr. Peanut costume would make an awesome DIY. It uses foam from a mattress topper and has totally no-sew instructions! (where are my glue gun lovers at?!).
Paper Snail DIY Halloween Costume
The perfect spotted dress, some makeup, and rolled up kraft packing paper makes this DIY snail costume so unique and easy to create! The matching rolled paper headband tops off the look, and I'm really thinking of saving this one for when my girl gets older.
Birthday Cake Costume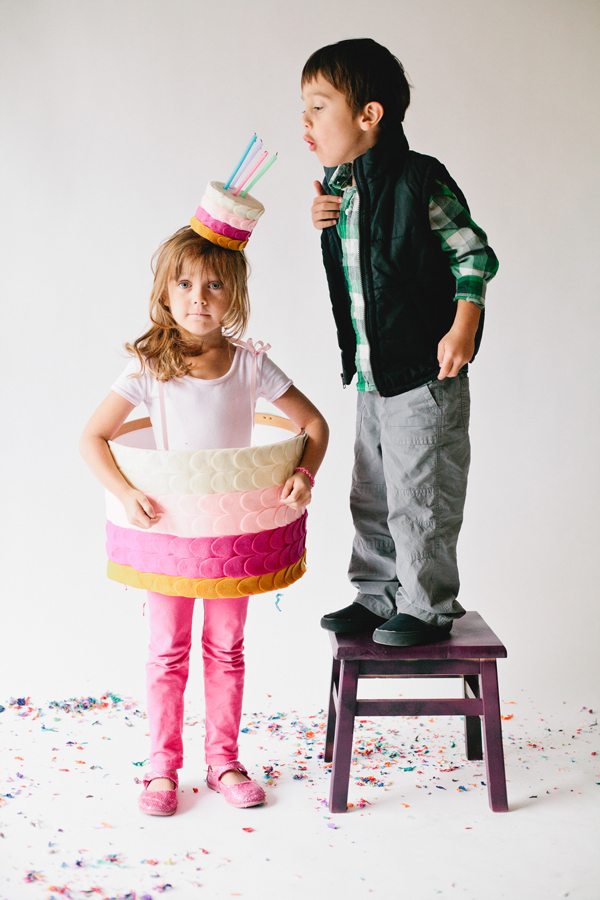 Some hoops, felt, and craft boxes make this birthday cake Halloween costume a delicacy! Customize the colours to your own favourite combination and don't forget to top it off with candles!
Great Granny Baby Costume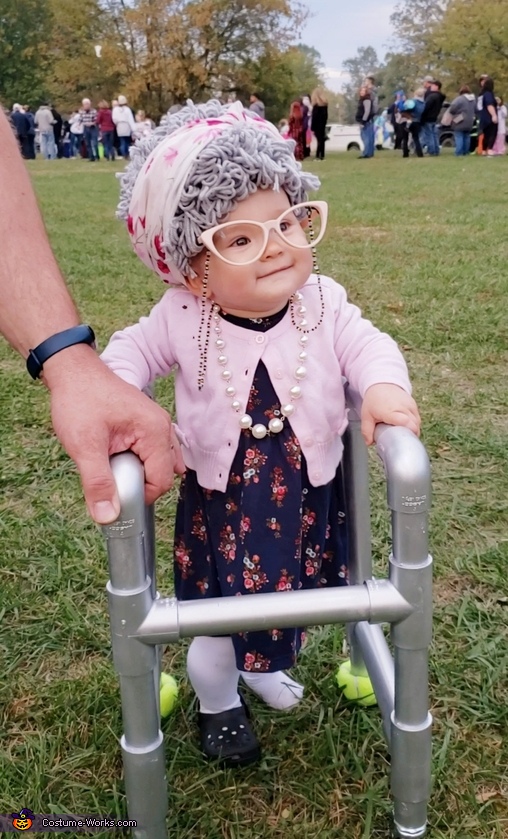 Every time I see babies dressed as little old ladies for Halloween, I cannot help but laugh! This PVC pipe walker helps your little one stay stable, so it gets points for safety! All this costume takes is some old fashioned style clothing, a short curly wig, some glasses and some accessories. Voila! Old granny costume for your baby!
DIY Caterpillar Costume for Kids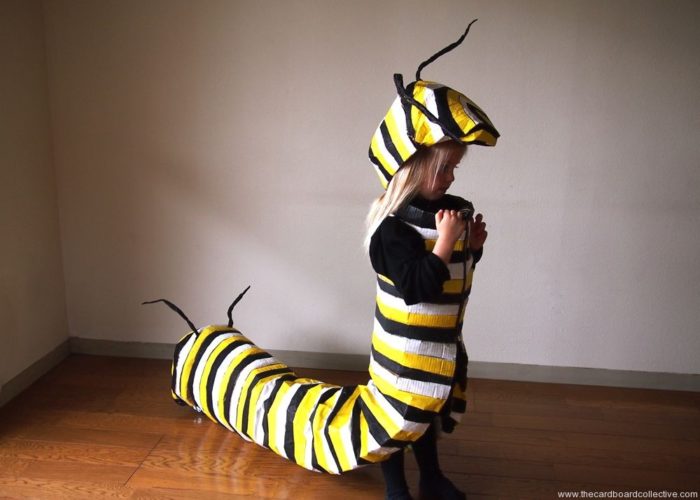 Can you believe that this DIY caterpillar costume was made with cardboard? So much skill, and so effective!
DIY Mushroom Costume
I've seen a few of these Halloween mushroom costumes floating around and I just love the idea! All you need is a neutral/oatmeal coloured dress or outfit and a custom crafted mushroom headpiece. There's a great mushroom headpiece tutorial here.
Dwight Schrute Baby Costume
If you're a fan of The Office, this Dwight Schrute baby costume is classic! The outfit makes the entire persona and although your little one will likely have no idea who they are dressed as, they will definitely turn some adult heads!
DIY Rainbow Halloween Costume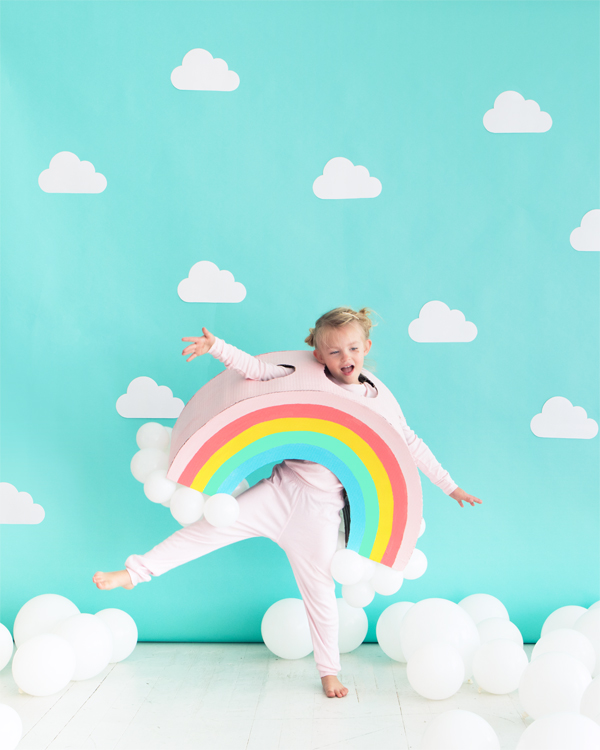 Another costume idea made with cardboard! This rainbow Halloween costume tutorial is all about colour! I love the idea of keeping the tones in the more pastel family for a more candy coloured look.
Baby Garden Gnome Costume
Your littlest one will look SO darn cute in this DIY garden gnome costume! The felt hat and white beard pair perfectly with the little suspenders. Set this kid in the garden and you'd have to look twice!
With so many unique costume ideas, I hope I haven't made choosing one even harder for you! What will your little one be dressed as for Halloween this year? Pin your favourites for later!
PIN THIS: