Halloween is all about dressing in your best, most creative costume — but can we take a moment to appreciate all of the incredible Halloween face painting talent too?
Applying the perfect face paint takes some serious skill and time. Some looks can take hours to achieve!
We think that creating realistic looking artwork on your face deserves its own category when it comes to Halloween costumes, so we've gathered some of our absolute favourite creative face painting ideas from Instagram artists around the world.
Get ready to pick your jaw up off of the floor!
Broken clown doll makeup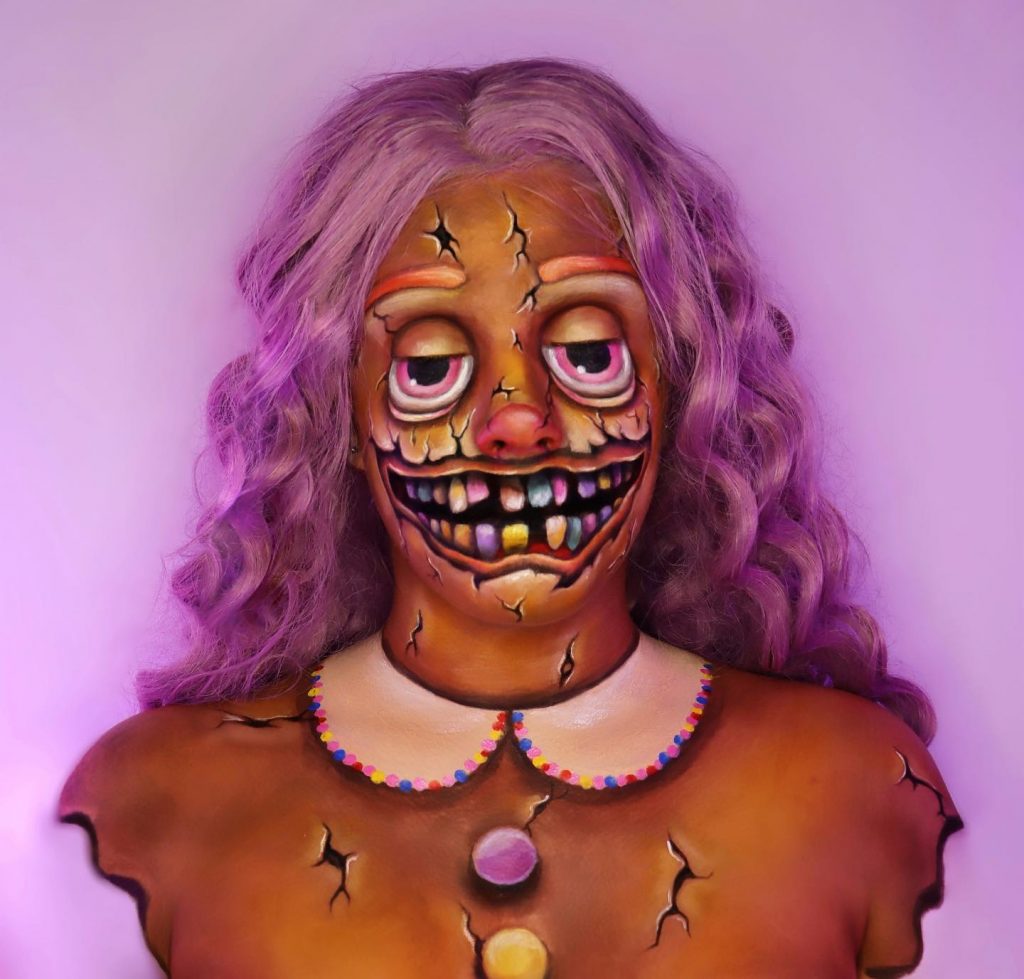 Lara of @kind_madness has some seriously amazing face painting skills! This broken clown/doll is just one of the many artistic masterpieces she features on her Instagram profile. There are tons of more gruesome and scary face paint makeup photos she's done, but this is one of our favs!
Old and aged Halloween face painting
Speaking of Lara again, we couldn't NOT share this incredible old lady face paint makeup with you as well. The ideas for Halloween costumes could be endless with a face like this.
Avatar face paint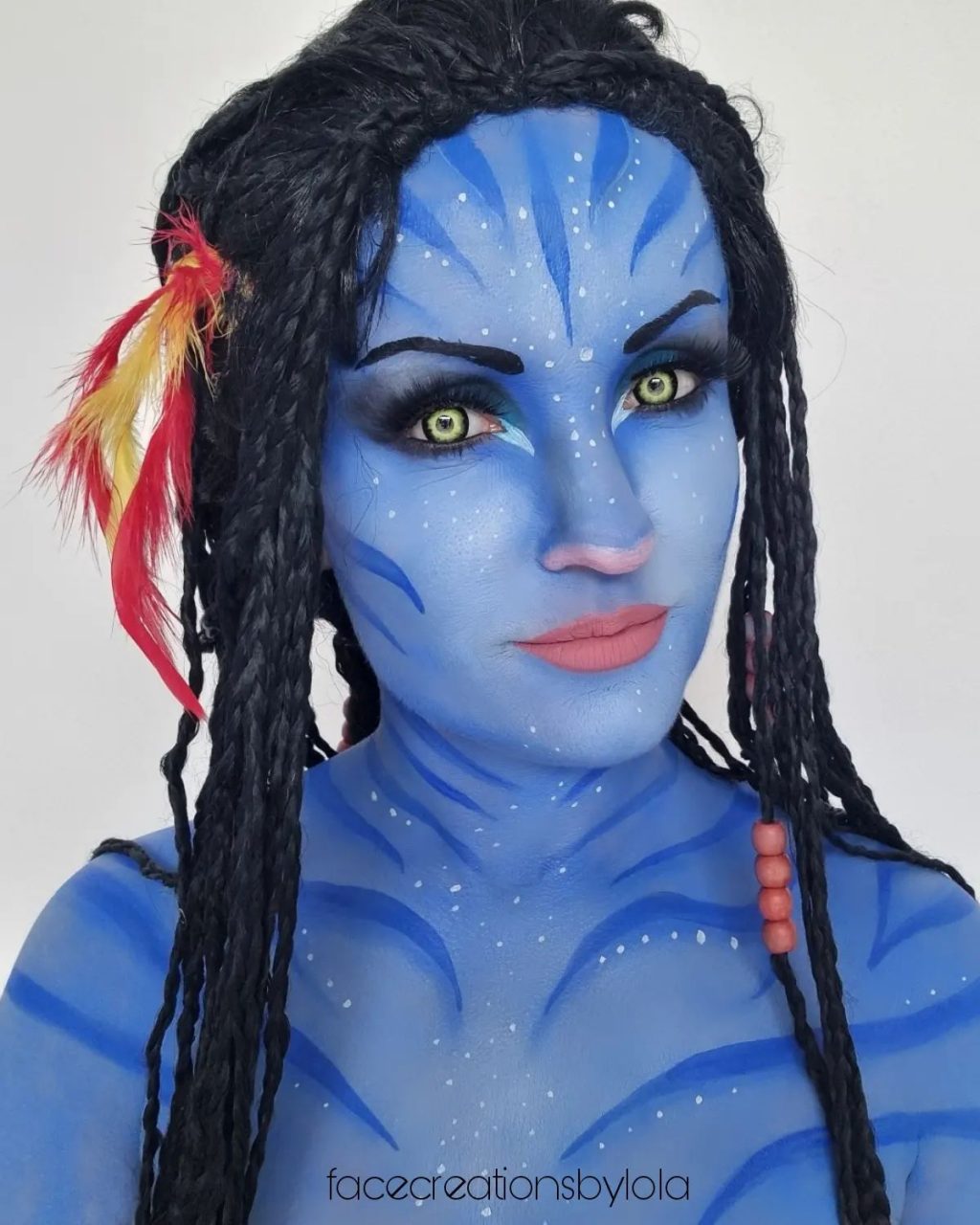 Lola of @facecreationsbylola also creates some incredible Halloween makeup look. This Avatar inspired look makes us want to travel to Pandora STAT!
Gold skull goddess Halloween costume makeup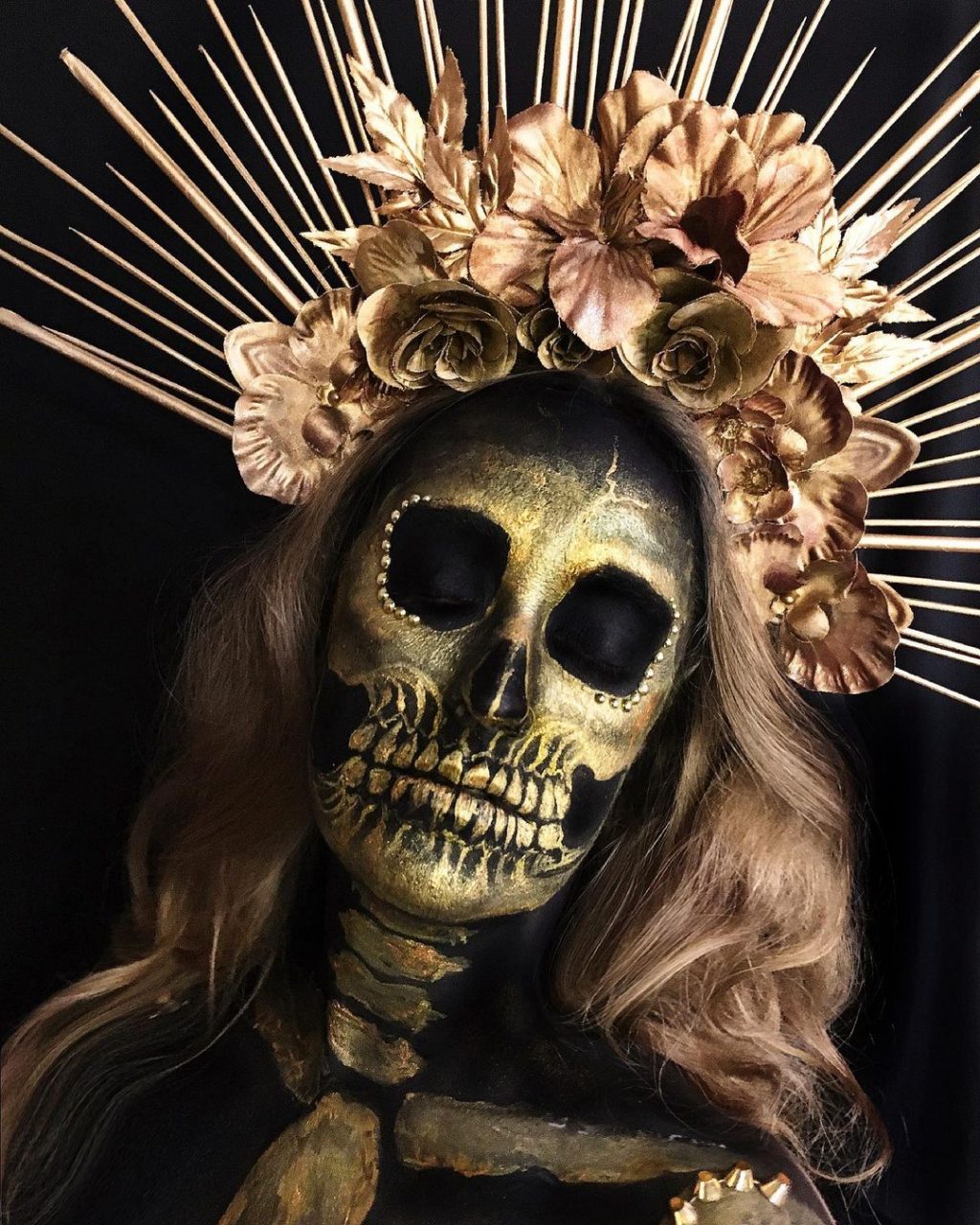 This "Gold Skulltress" makeup by @artyfaceart is such an amazing gold based skull goddess look that stands apart from your typical skull Halloween makeup. The headdress makes the look complete. Check out her profile for even more face painting goodness and gorgeous headwear that pull the looks together!
Rainbow skull face painting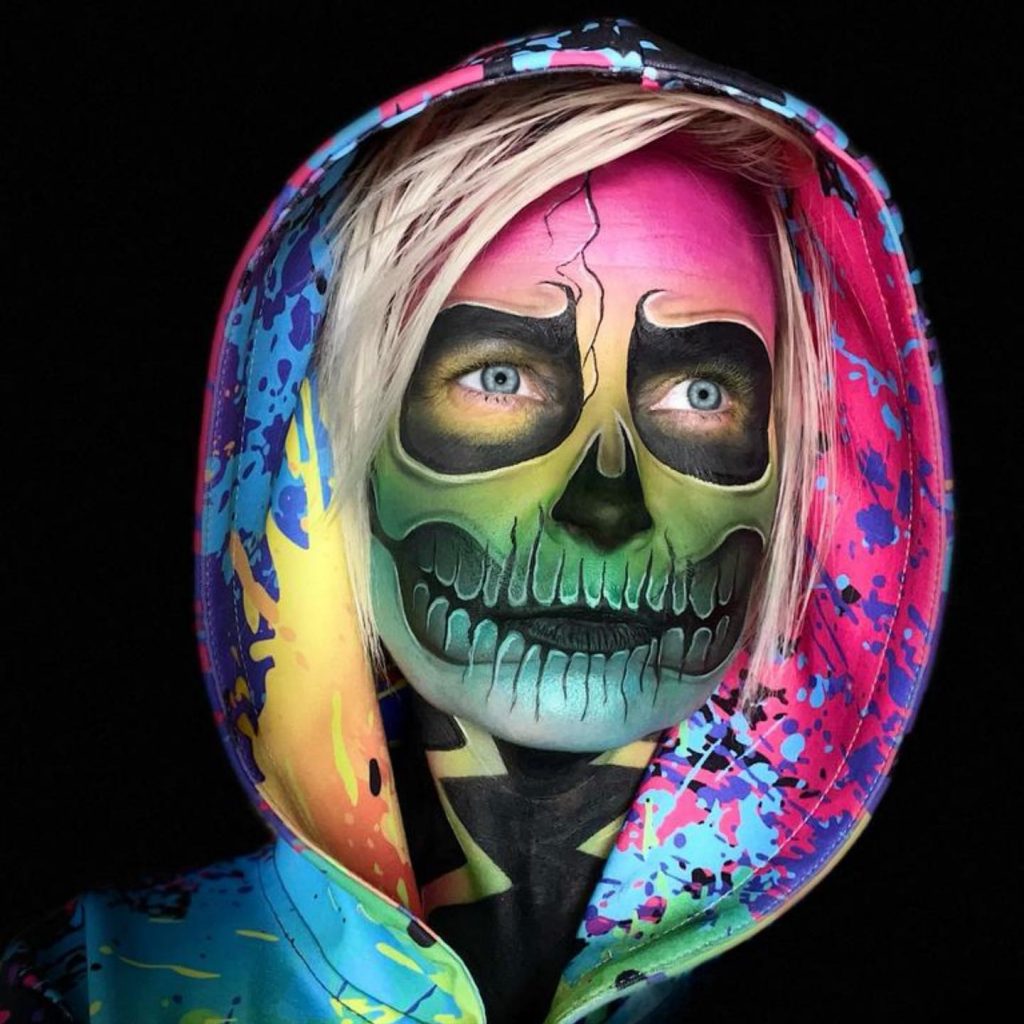 Another version of incredible Halloween skull makeup, this time rainbow themed! This face painting by @magicfacesuk1 makes us wonder if this skeleton was discovered at a rave.
Jack, meet Sally…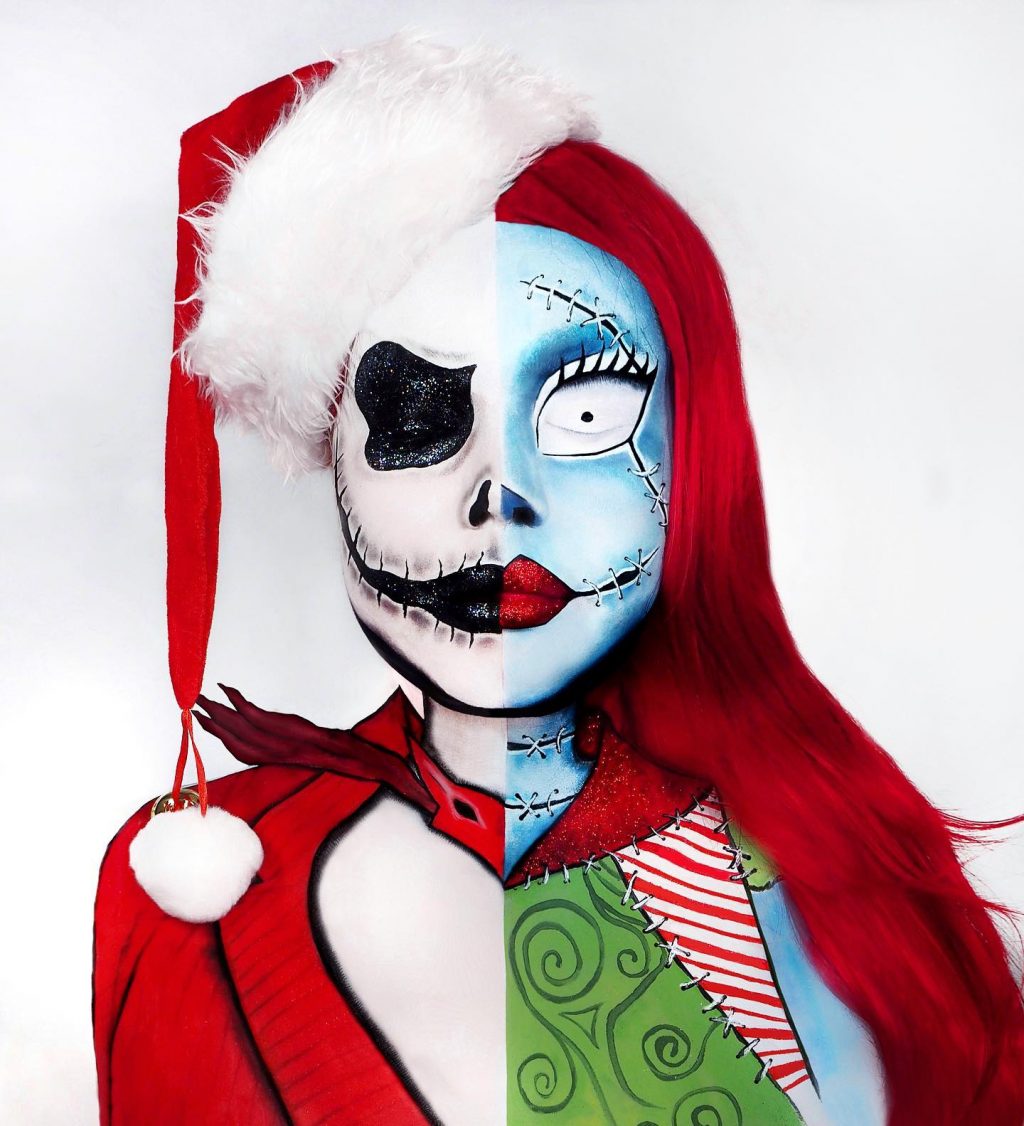 Can't decide on whether to play Jack or Sally? Be both! This incredible makeup by @kristinefargerik is giving us the best of both worlds from The Nightmare Before Christmas. Her profile is full of amazing graphic makeup ideas.
Pink butterfly skull face paint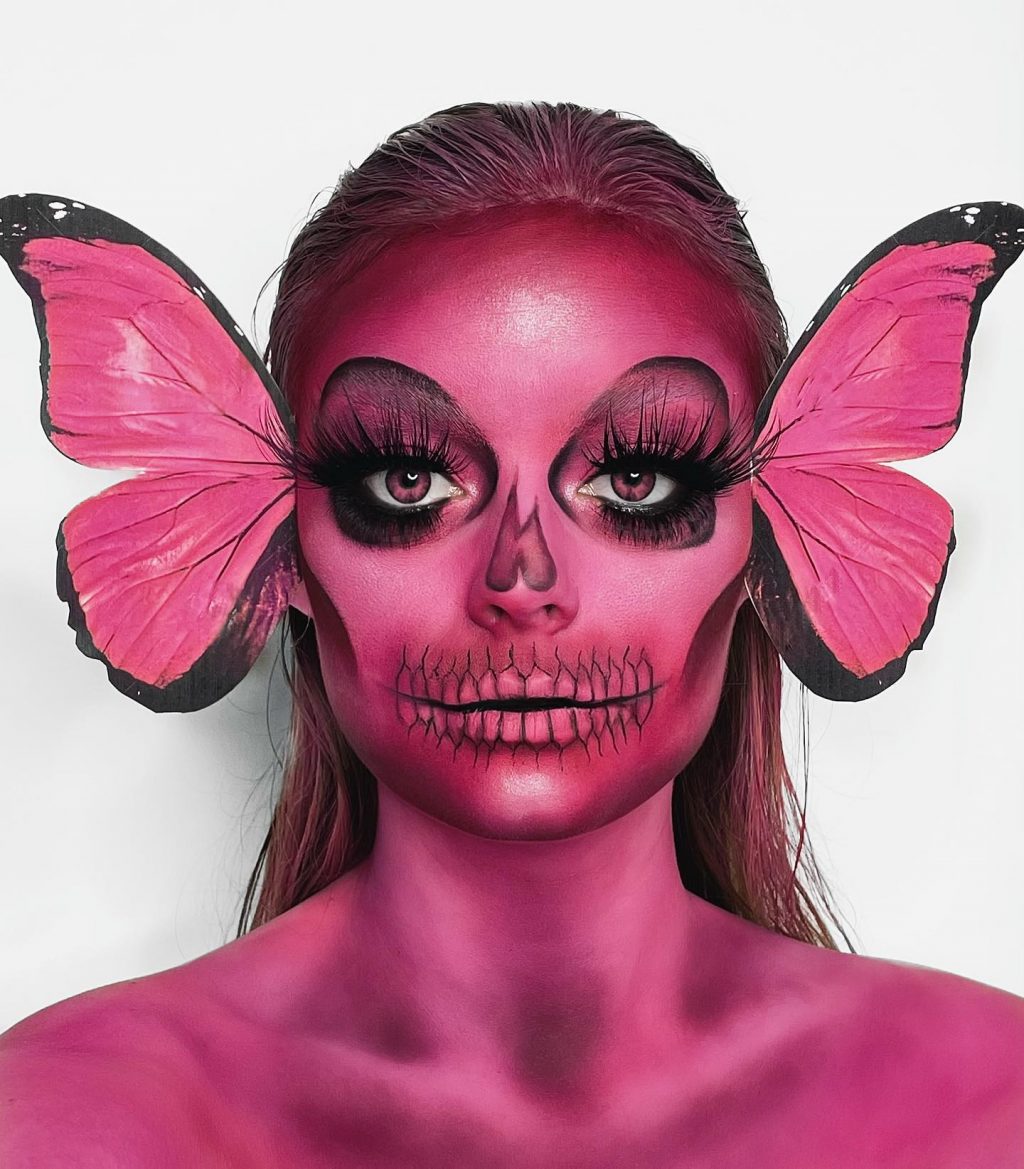 A single colour of pink looks SO good on this dead butterfly. We think this Halloween look was perfectly done by @beautybymols, from the super long and wispy eyelashes to the butterfly wing ears.
Cloudy with a chance of rainbows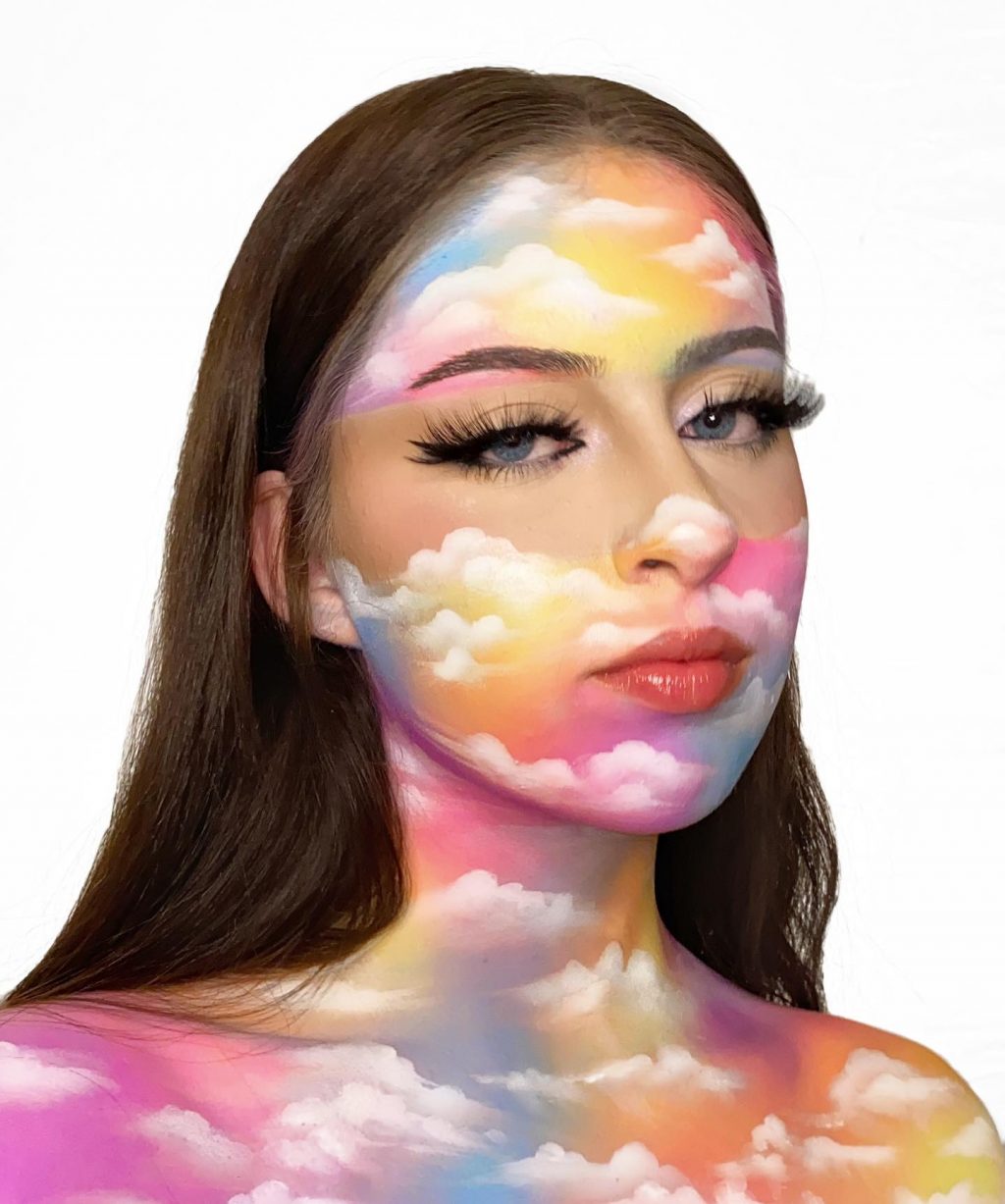 This rainbow cloud face paint makeup by @zaruchinator is one of the less spooky ideas that she shares on her Instagram account, but one of our favs because it's so unique and beautiful! Sometimes you don't need a Halloween costume — just a great application of makeup!
Star Wars Yoda face paint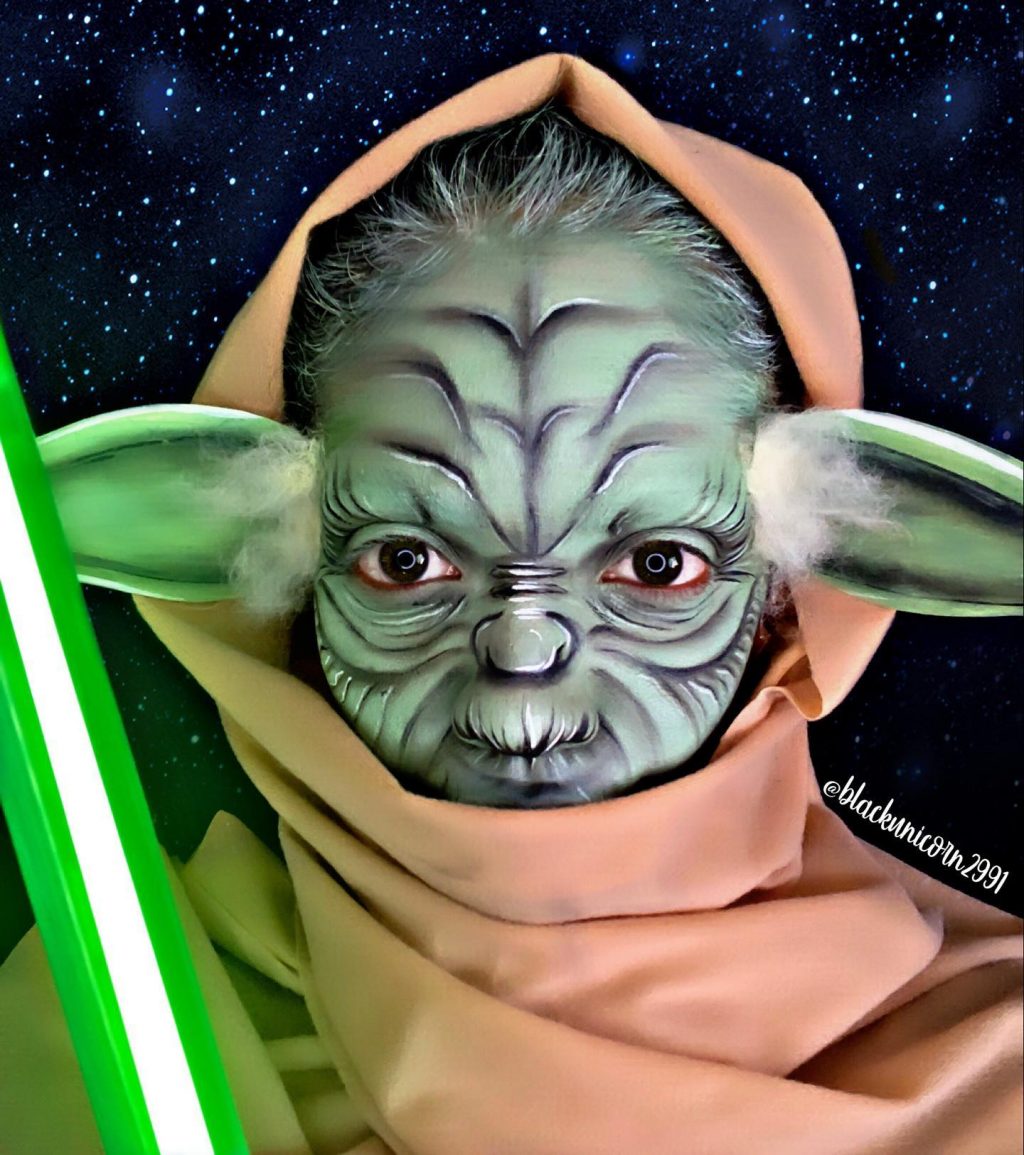 This is probably some of the best Yoda makeup we've seen! @blackunicorn2991 uses cardboard for the ears and magically transforms her nose into a smaller one with a mouth at the base! May the force be with you!
Welcome to Wonderland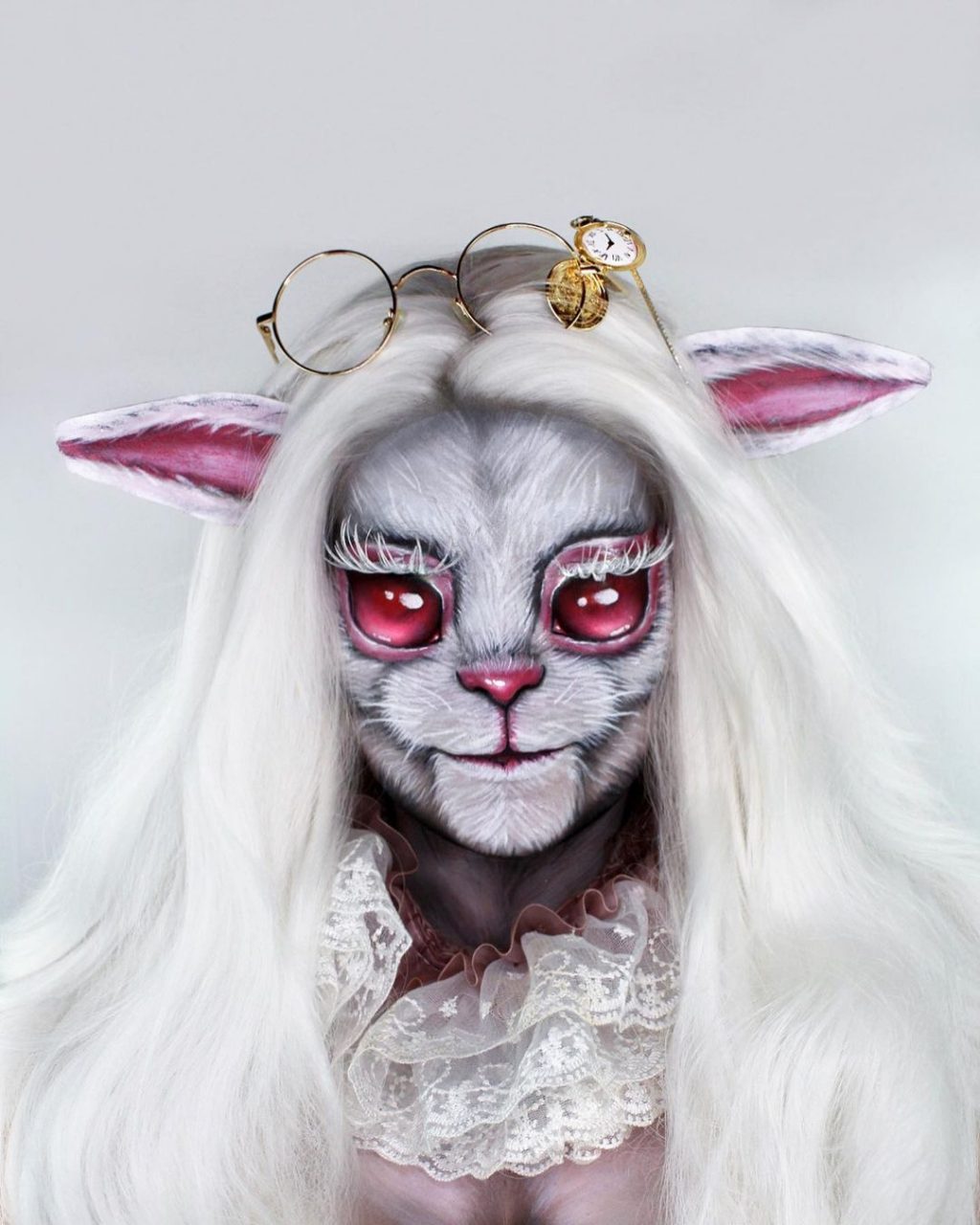 When @khaleesiisaa creates original face paintings, she REALLY goes all out! This girl somehow manages to completely remove her face from a lot of her creations and leaves us in awe. Check out her page and you'll see what we mean! This is one of her Wonderland inspired looks and we can't get over the amount of detail that went into creating this.
This is face paint!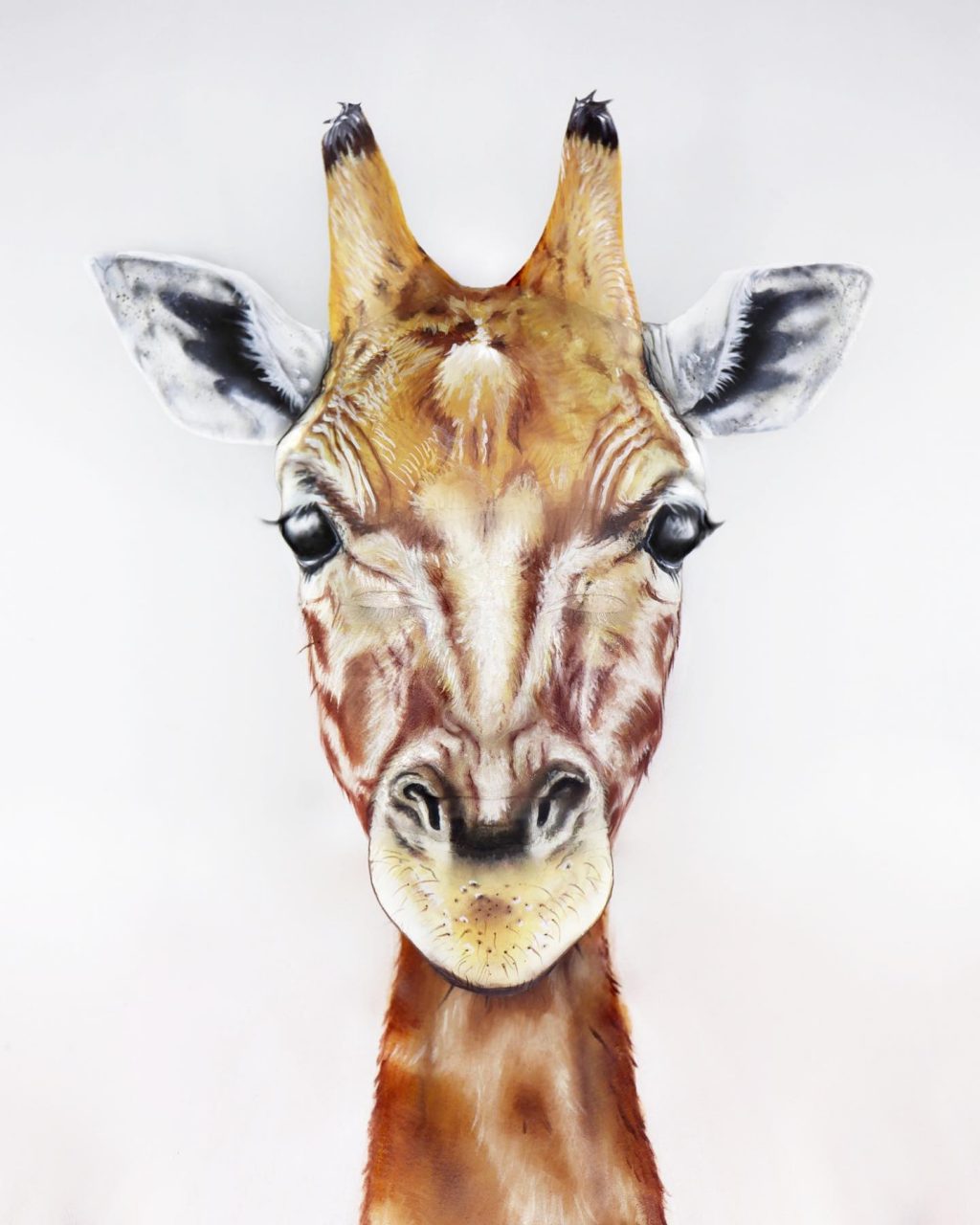 Remember what we said above about @khaleesiisaa making her entire face somehow disappear?! Well, here's a perfect example of some incredible face painting! You can just barely make out some of her features, but other than that, this is a total work of body art!
Creepy cat detailed face paint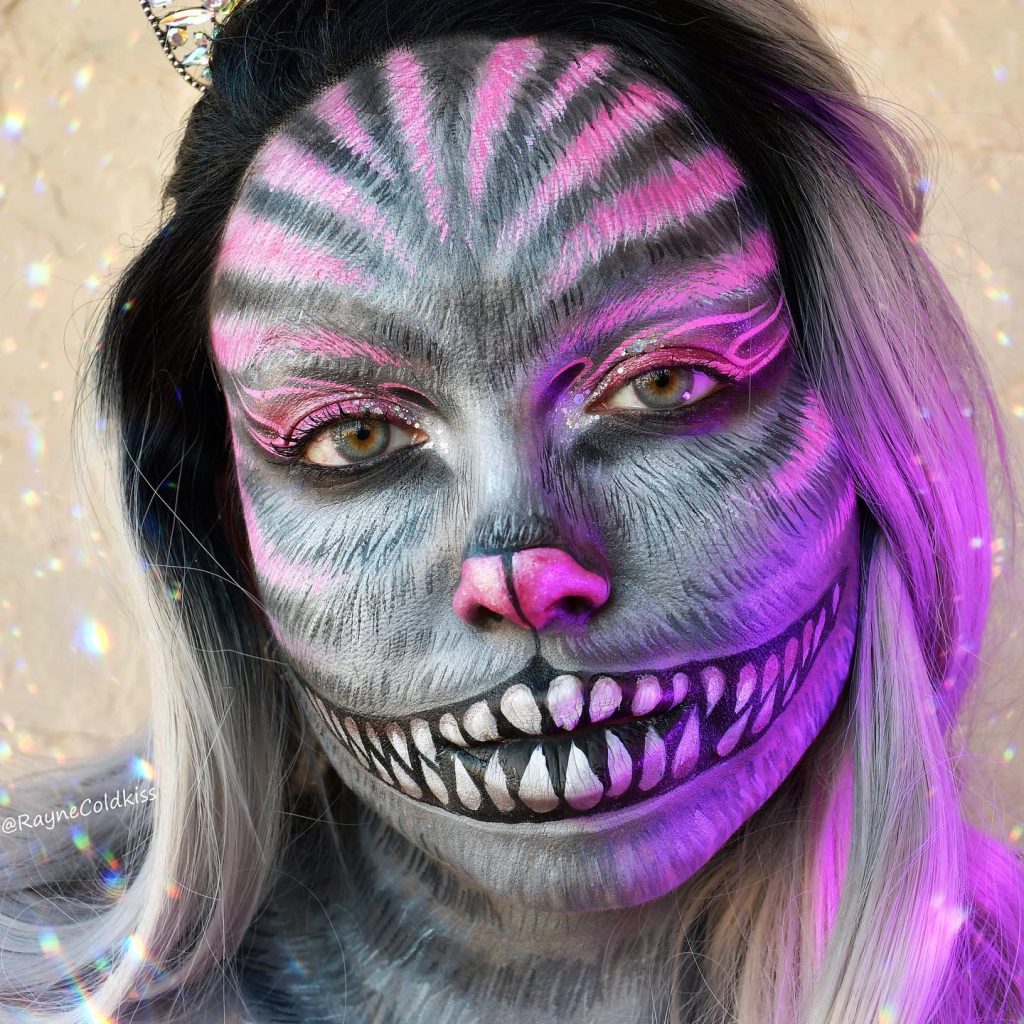 Can't decide what to be for Halloween? Try dressing up as your cat! This amazing cat makeup by @raynecoldkiss looks like it took forever but has such a striking finished look!
Pink pug princess Halloween makeup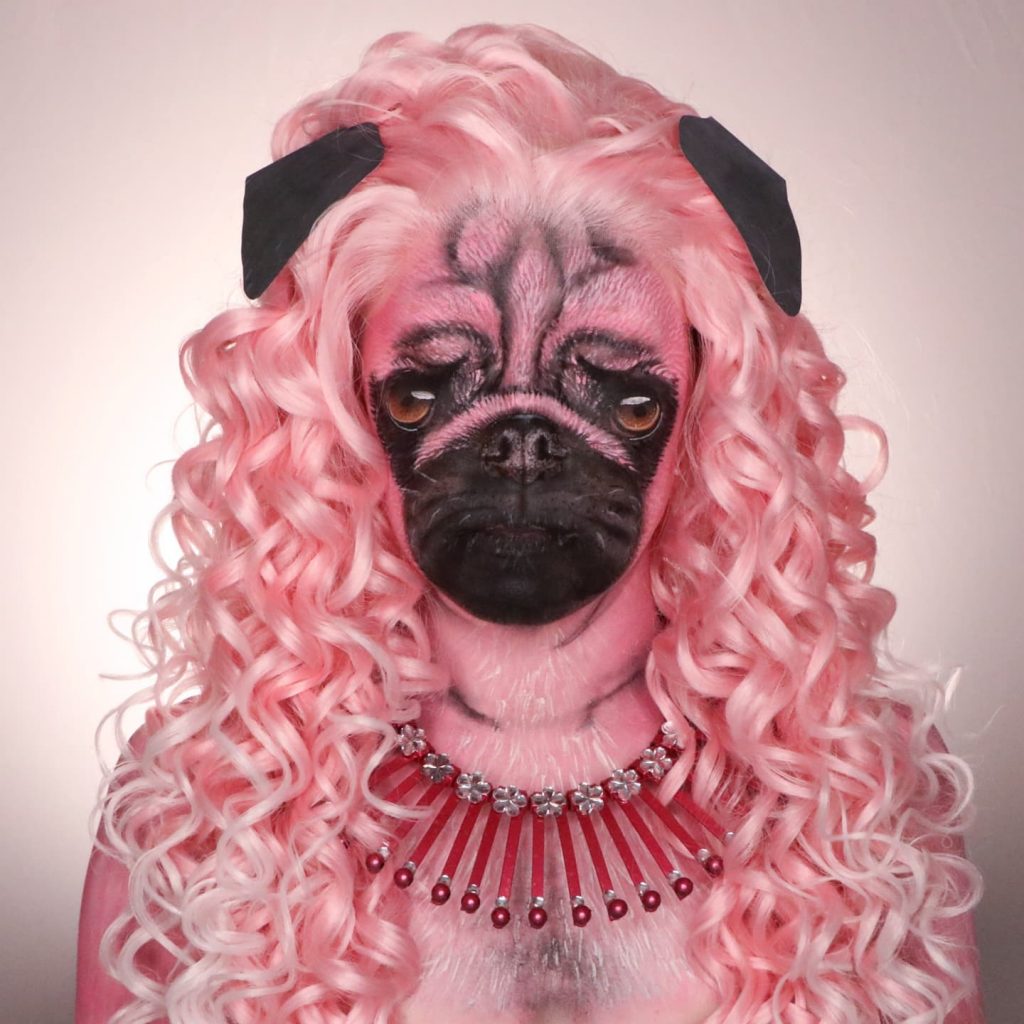 Another incredible artist who paints some of the most realistic makeup looks we've ever seen! This is face paint! @dracariaana transformed herself into a pink pug and creates so many more amazing face art creations on her page.
Dandelion beauty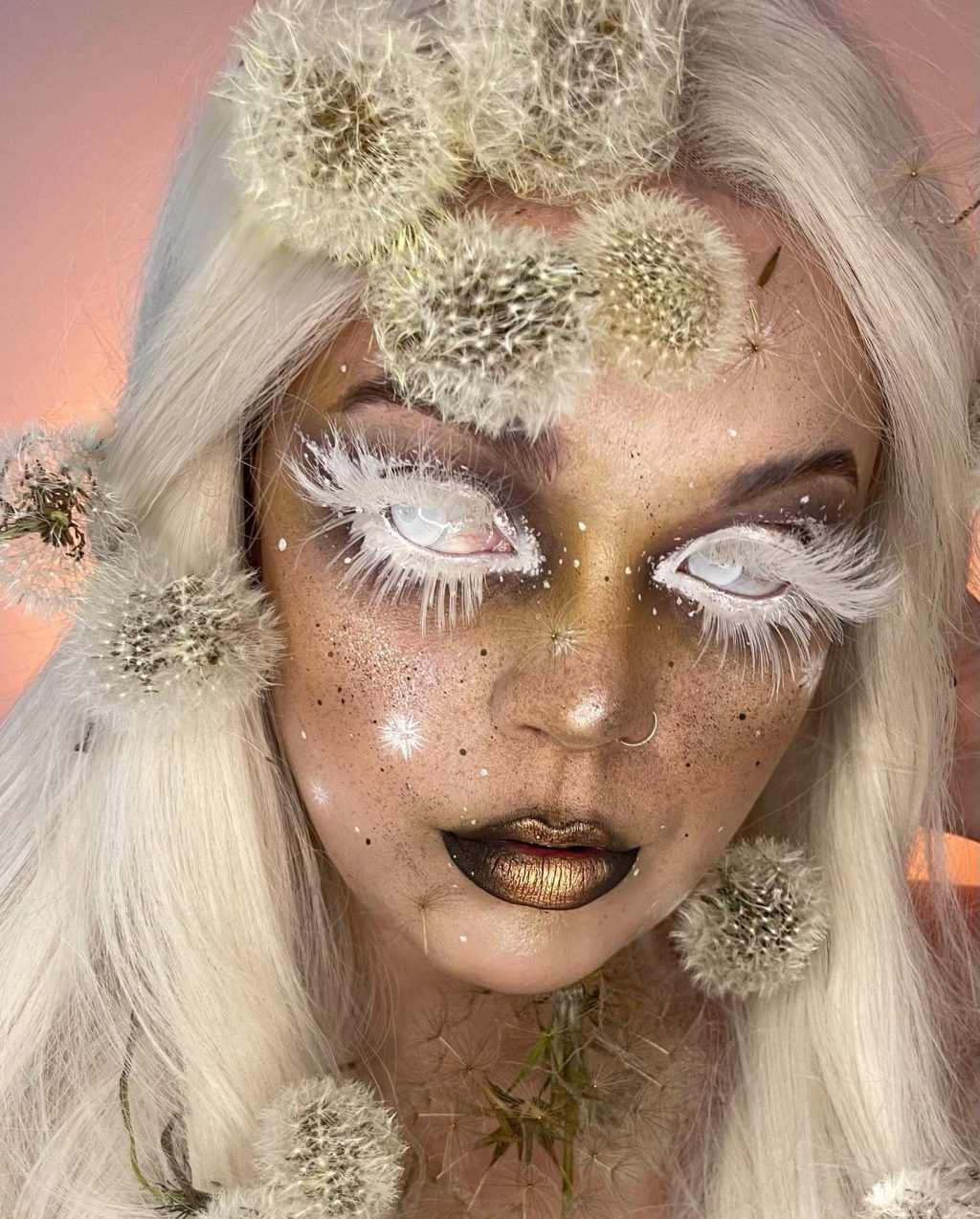 This look is super unique because we don't think we've ever seen a walking, talking dandelion on Halloween! @emerald_alicemakeup executed this idea perfectly with the long white lashes and speckled skin.
Ten of Swords Halloween face paint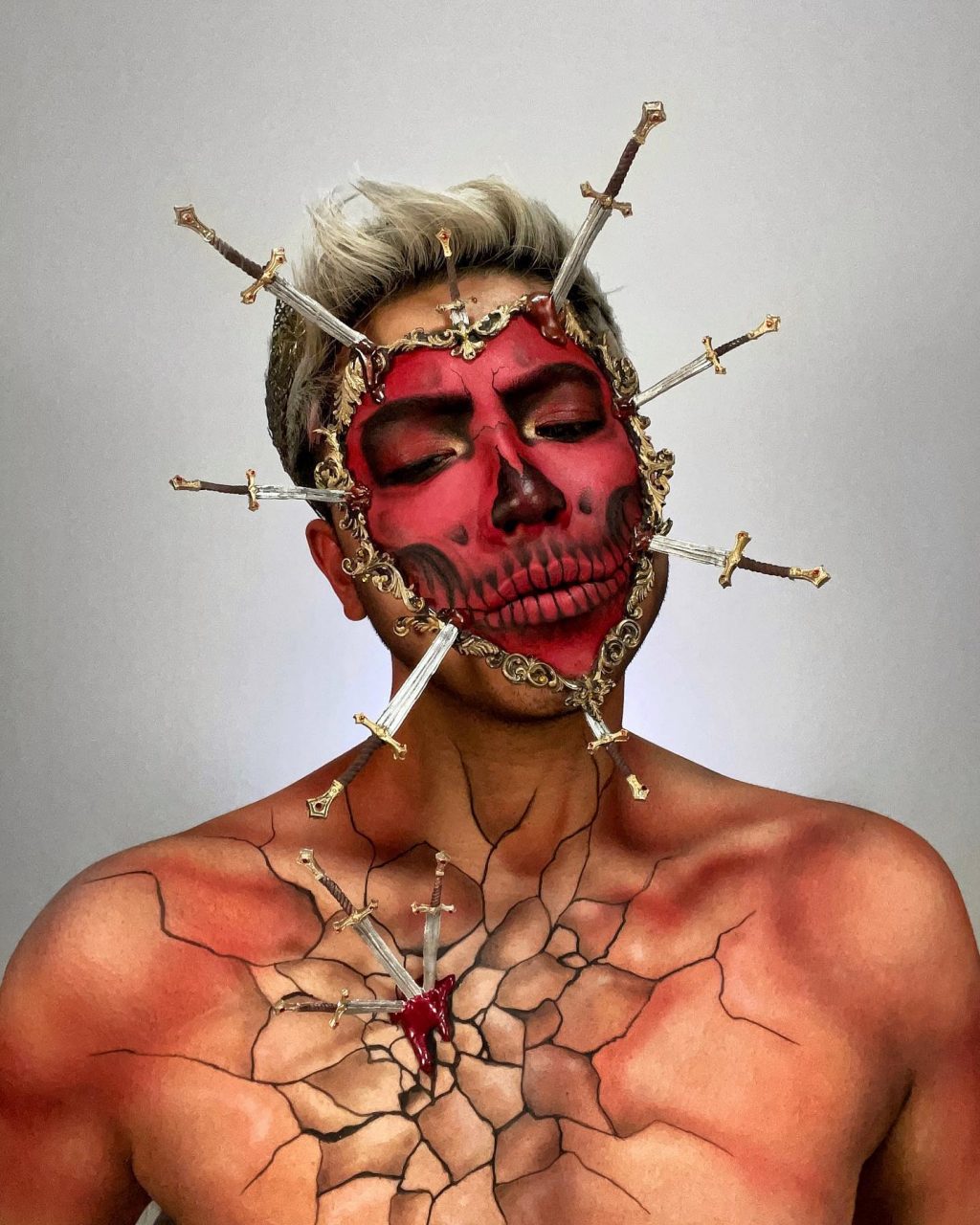 This Ten of Swords inspired makeup look by @bryan.mua is incredible! From the stabbed heart with broken stone-like skin to the embellishments around the face… it's all a win for us!
Creepy Leprechaun Face Paint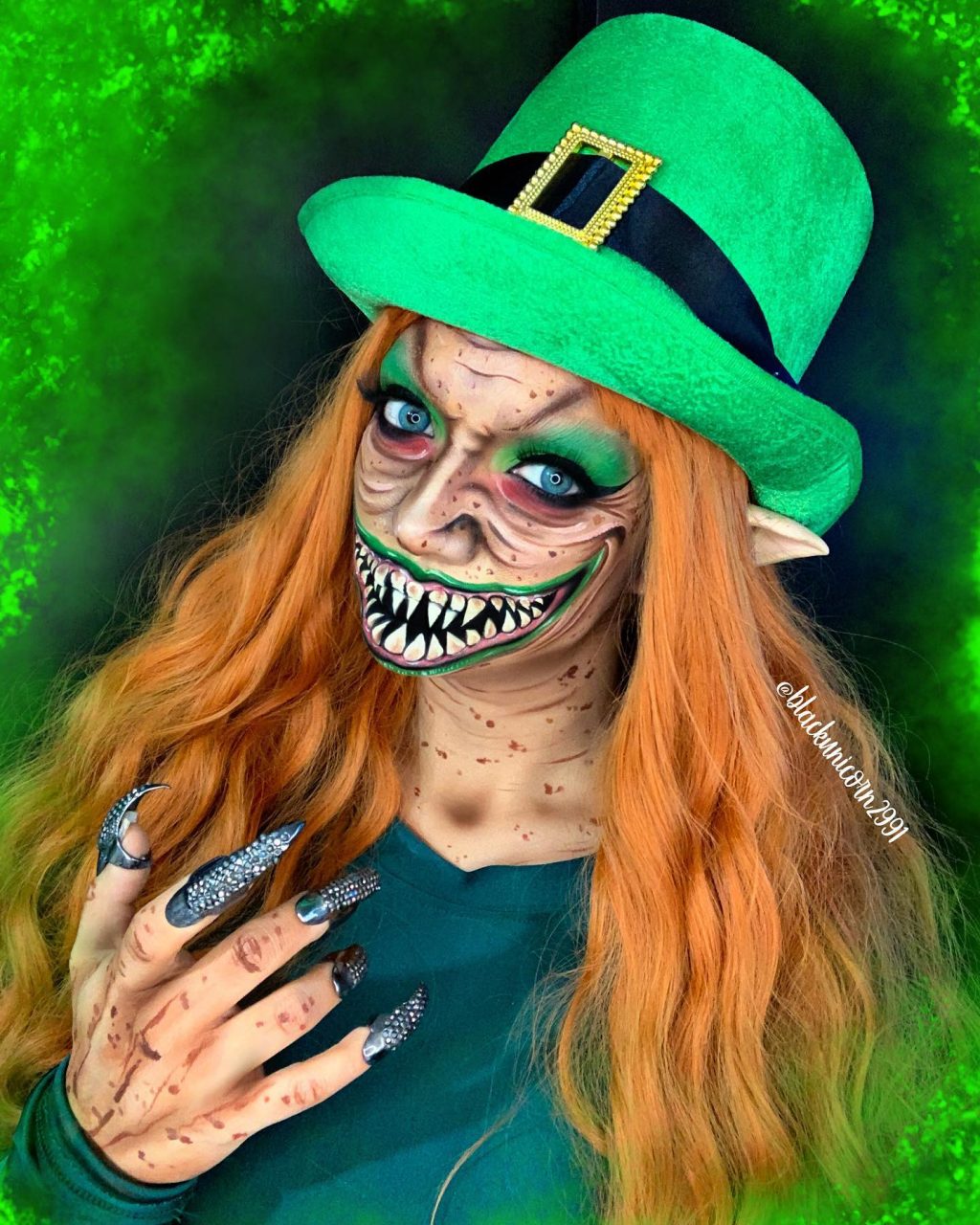 You sure wouldn't want to run into this leprechaun under a bridge, would you!? The detail in this face painting is amazing and totally creepy which would make it ideal for Halloween!
Last Updated on