Make Halloween a family affair this year! A group costume is instantly more eye-catching, and a great way to celebrate your favorite fall festivities as a family. These clever moms and dads have created jaw-dropping Halloween costumes to bring together the whole family as a team.
Mary Poppins Halloween Costumes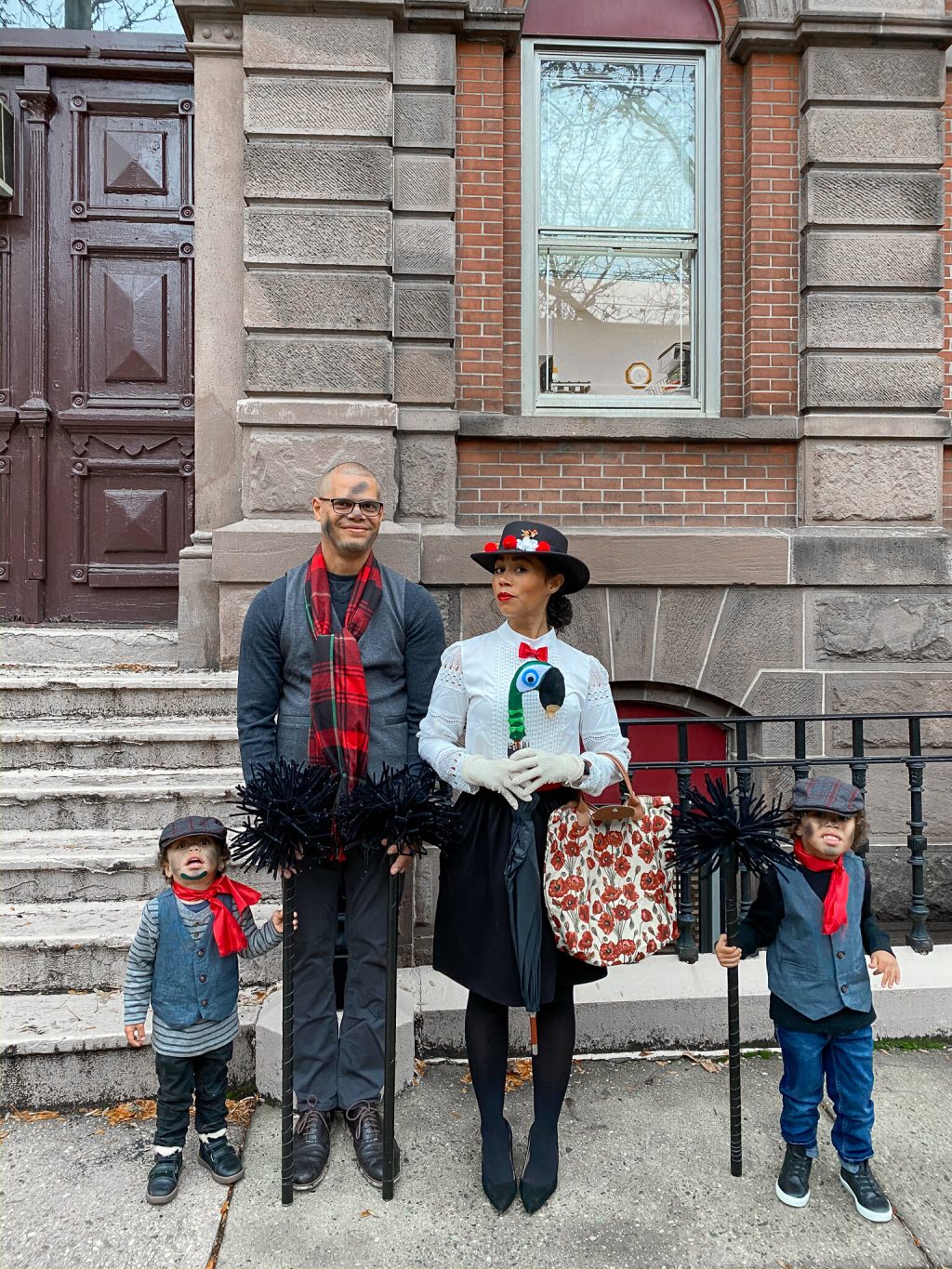 This adorable family costume features Mary Poppins, Bert and his apprentice chimney sweeps. The attention to detail (Mary's parrot head umbrella and carpet bag) make this family costume really shine.
Ghostbusters Family Halloween Costume
There's something for everyone in this Ghostbusters group costume. We love everything about this take on the Ghostbusters crew, but the best part? Definitely the two cute Stay-Puft marshmallow men.
Toy Story Family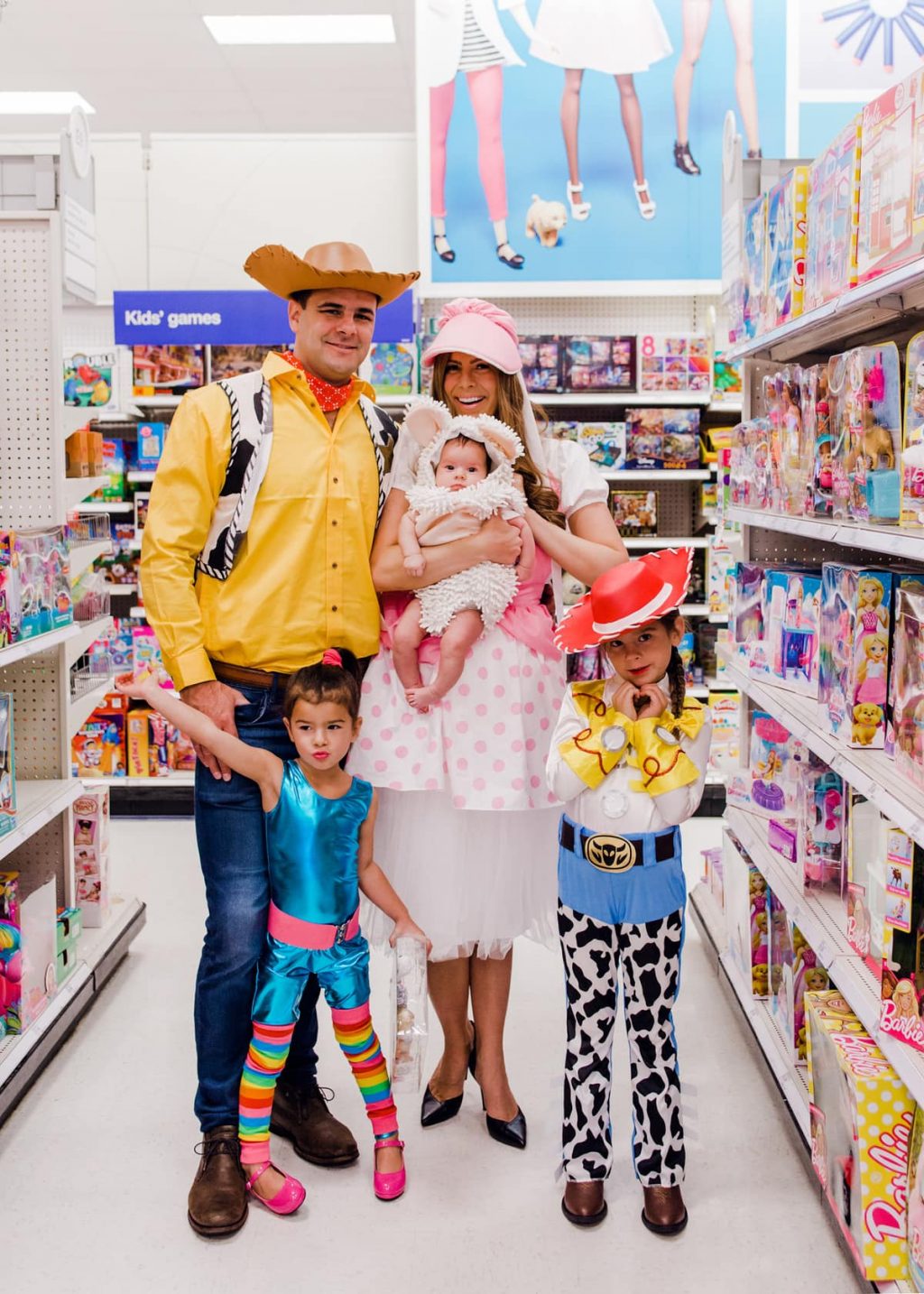 Toy Story is one of the most popular family costumes, and the great thing about the classic Pixar film is that it has something for every family member. We love Woody, Jessie, Exercise Barbie, and Bo Peep and her lamb. We've also seen some adorable Buzz Lightyears, slinky dogs, and Rex the Dinosaurs out there.
The Little Mermaid Family Costumes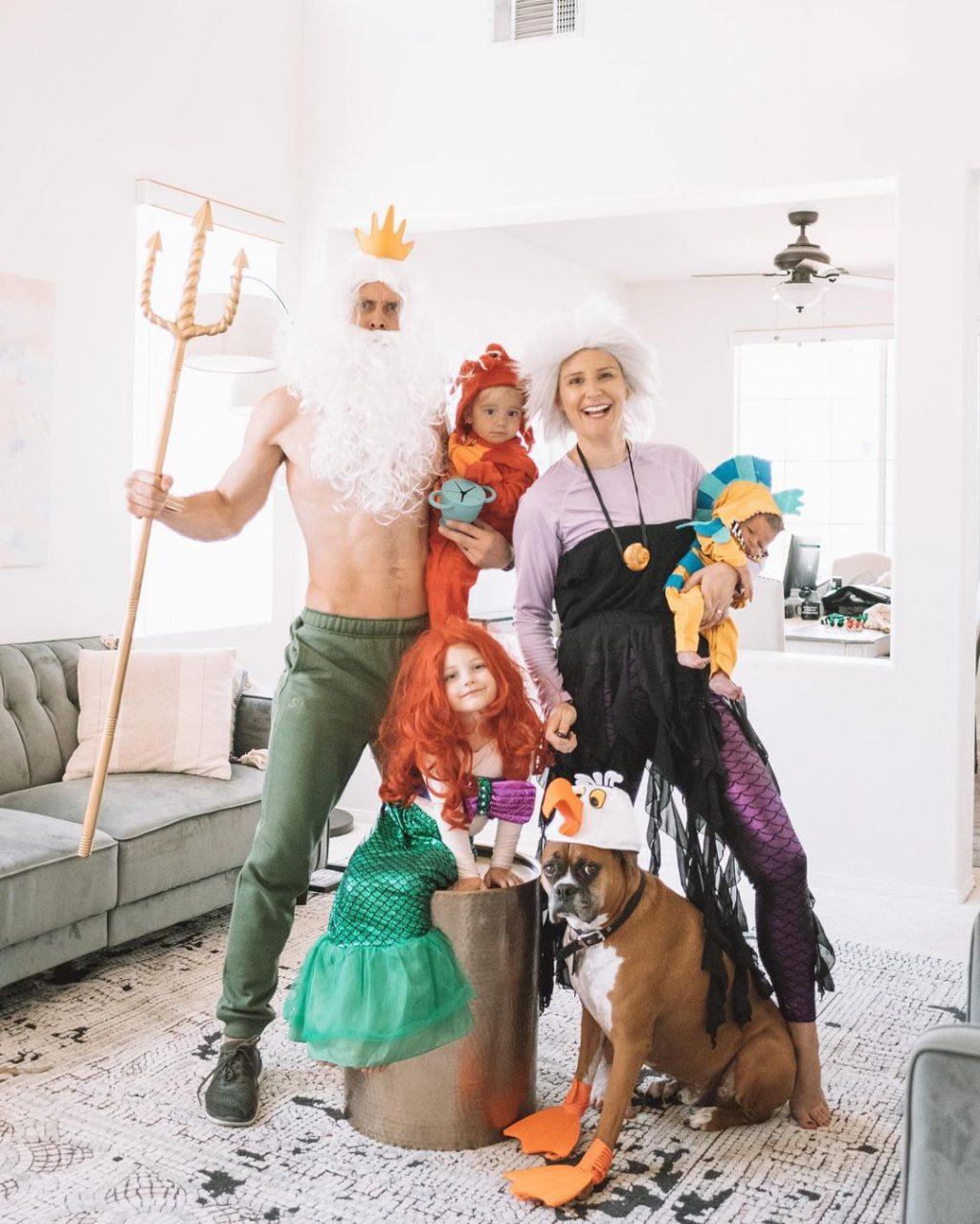 The Little Mermaid is a great way to bring the whole family together for a fun costume. King Triton, Flounder, Sebastian, and Ursula look fantastic, and little Ariel looks like she's having the time of her life.
Peter Pan & The Lost Boys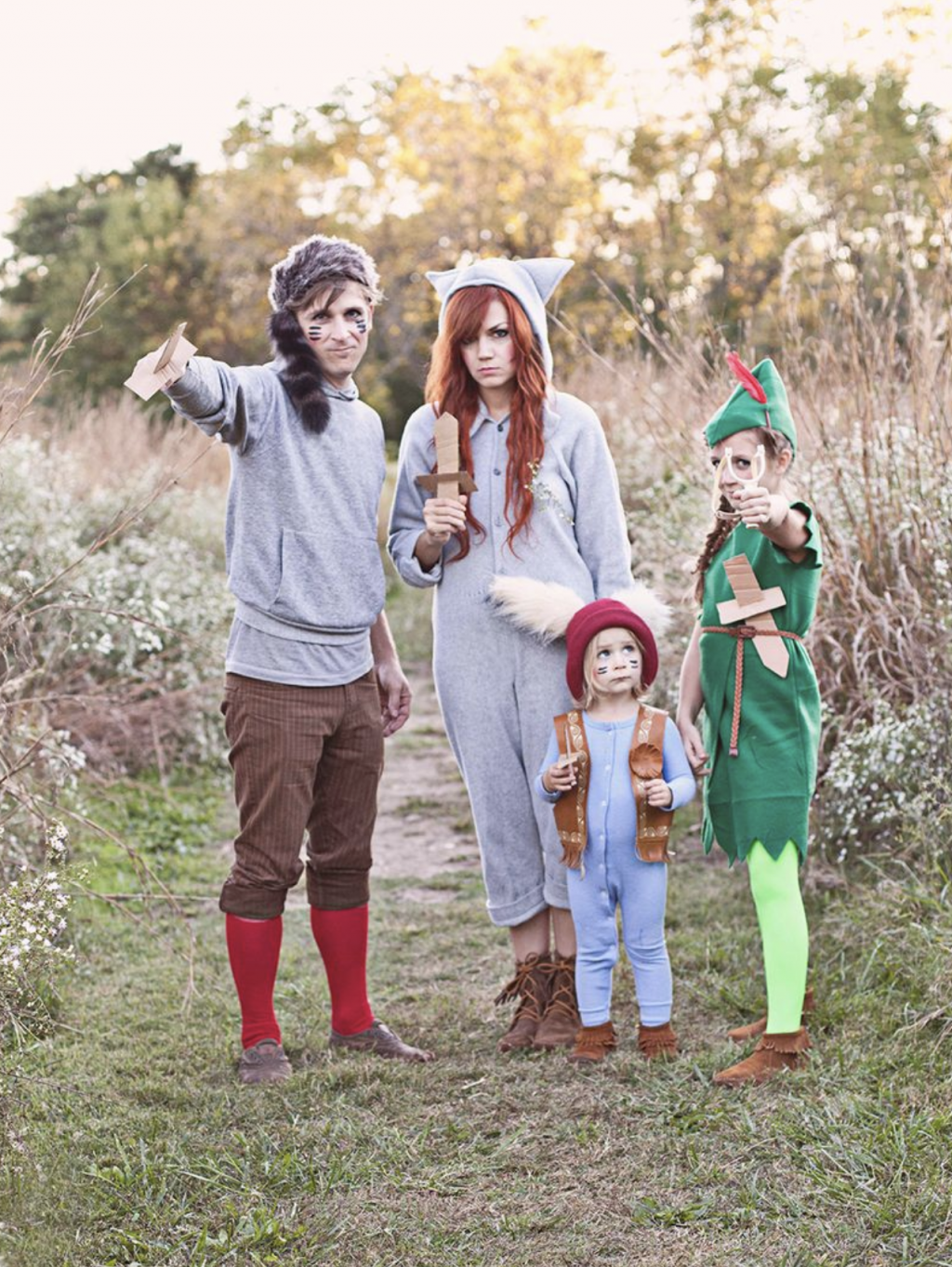 Let your inner adventurer roam with this DIY costume. Even for grown-ups, it looks super fun to be a lost boy, and at least for a day, to stay in Neverland. Isn't that what dressing up on Halloween is all about?
The Greatest Showman Family of 3 Costume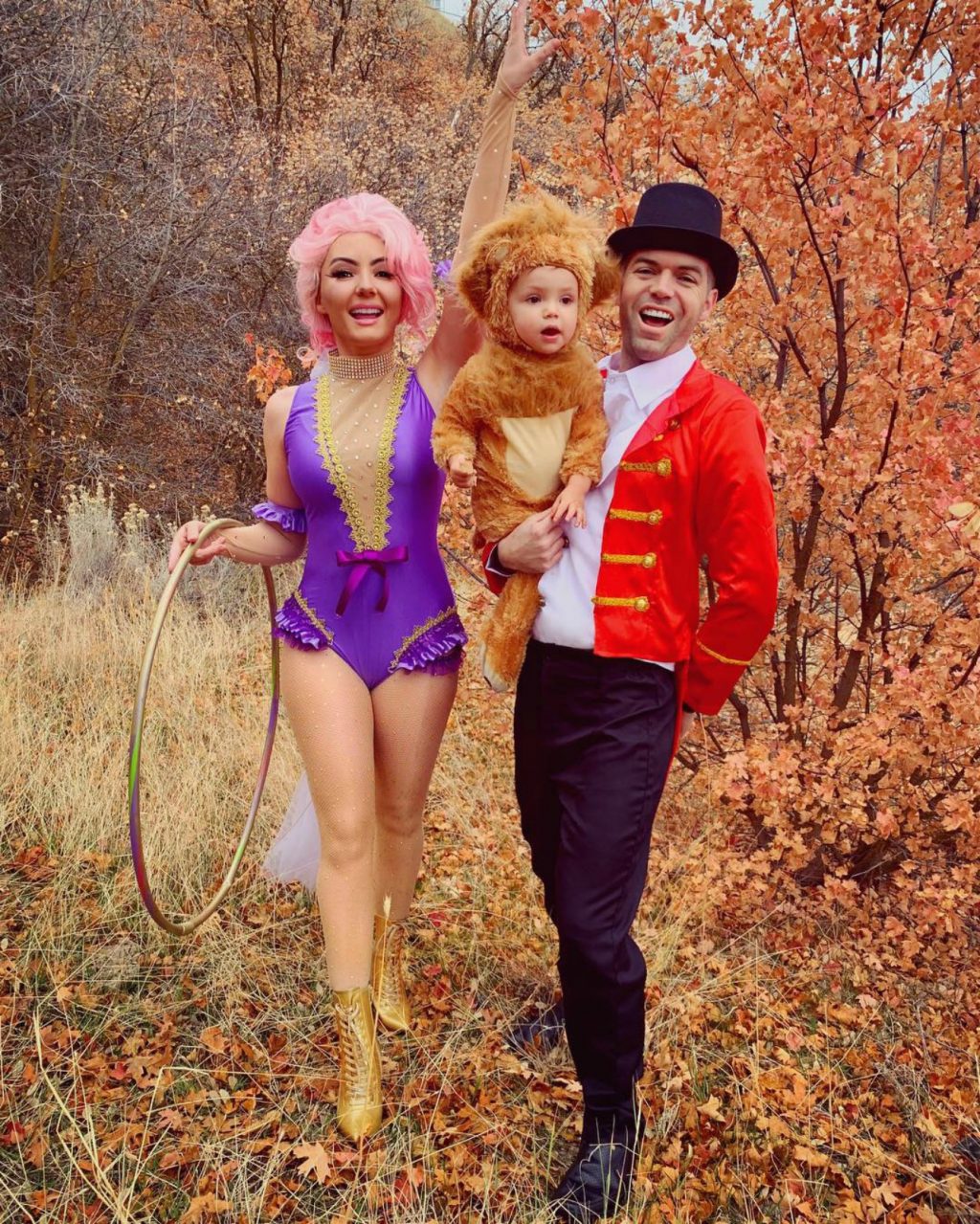 Okay, we're jealous of that pink wig (it's really a Marie Antoinette wig), so we're really into this family costume idea featuring Zendaya and Zac Efron's characters from The Greatest Showman. Kiddos could also dress as a mini P.T. Barnum, lion, elephant, or another character from the movie.
Frozen Family Halloween Costumes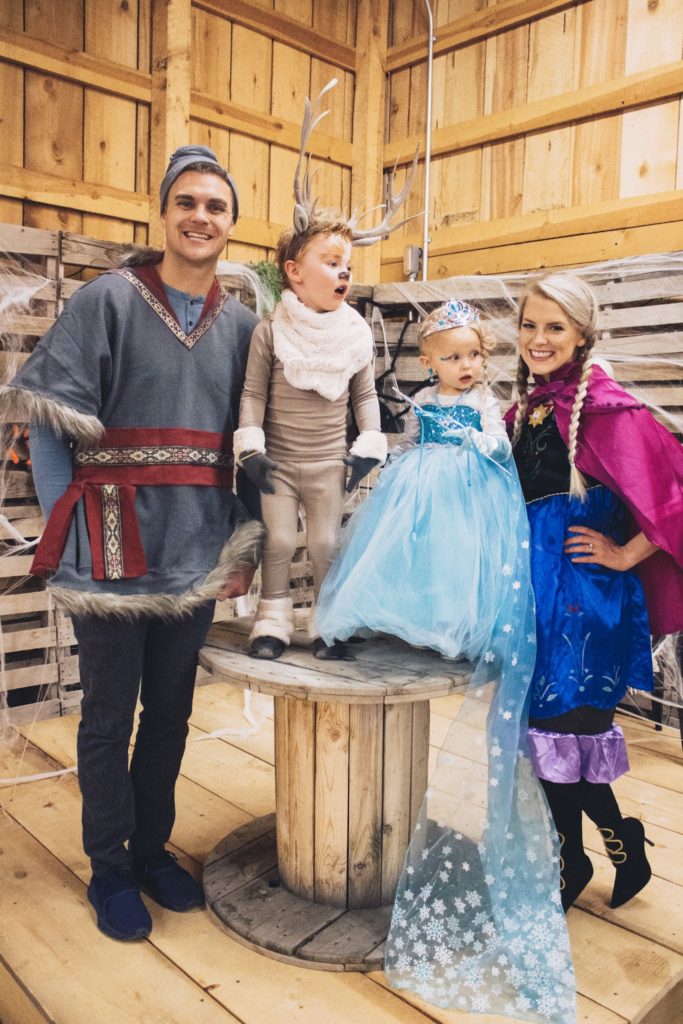 Chances are you know at least one little girl who would love to be Anna or Elsa for Halloween, and this fun take on the Frozen character ensemble features the perfect combo of store bought and semi-DIY. (We love the custom Sven costume!)
Despicable Me Family Costume Idea
Lucy and Gru/Mom and Dad's outfits come together easily for this family costume, and minions are the perfect costume for younger kiddos to agree on. Plus, Lucy's flattering turquoise dress is wearable other days besides just October 31.
Scooby Doo
This simple Scooby Doo family costume is perfect. Pull together Daphne and Scooby's outfits with items from the closet or thrift store. A store-bought Scooby Doo outfit for the little one completes the look. You could always add a Fred, Daphne, and Scrappy Doo if need be!
Justice League Superheroes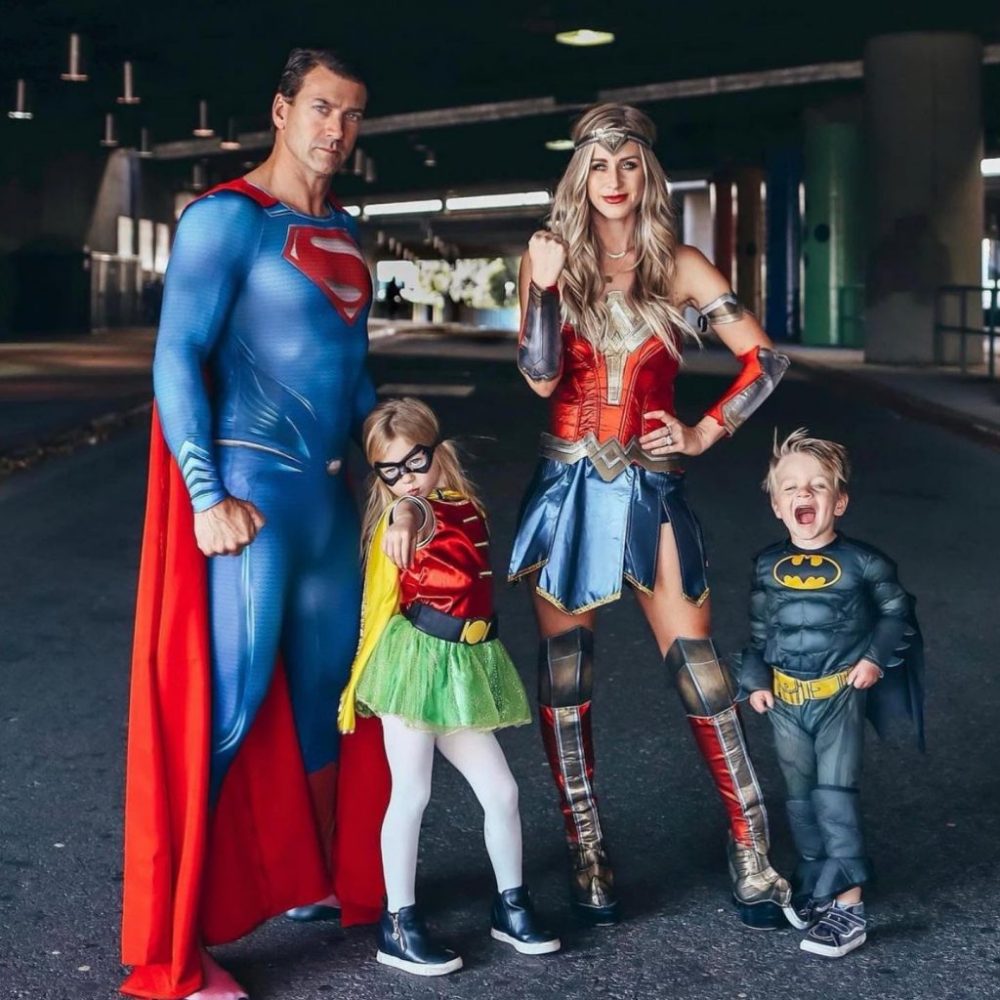 There's nothing wrong with going the store bought route (sometimes simpler is better!), and this impressive Justice League family costume is just the inspiration to do that. Plus, there are so many characters to choose from–you could also add Aquaman, Cyborg, the Flash, or Batgirl.
Guardians of the Galaxy Costumes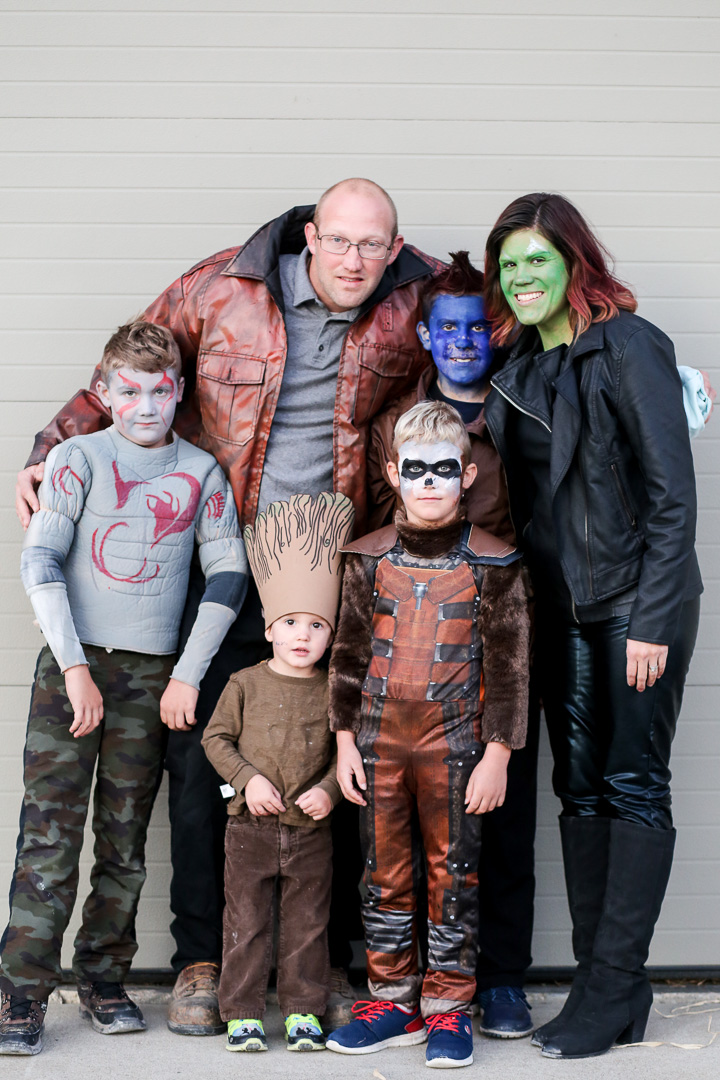 If you're Team Marvel, we're here for you too. This family's DIY Guardians of the Galaxy costumes are particularly inspiring and creative, and we can tell their whole family had tons of fun. (We also love that it's more unexpected than your typical Captain America and Iron Man characters.)
Robot Family Halloween Costumes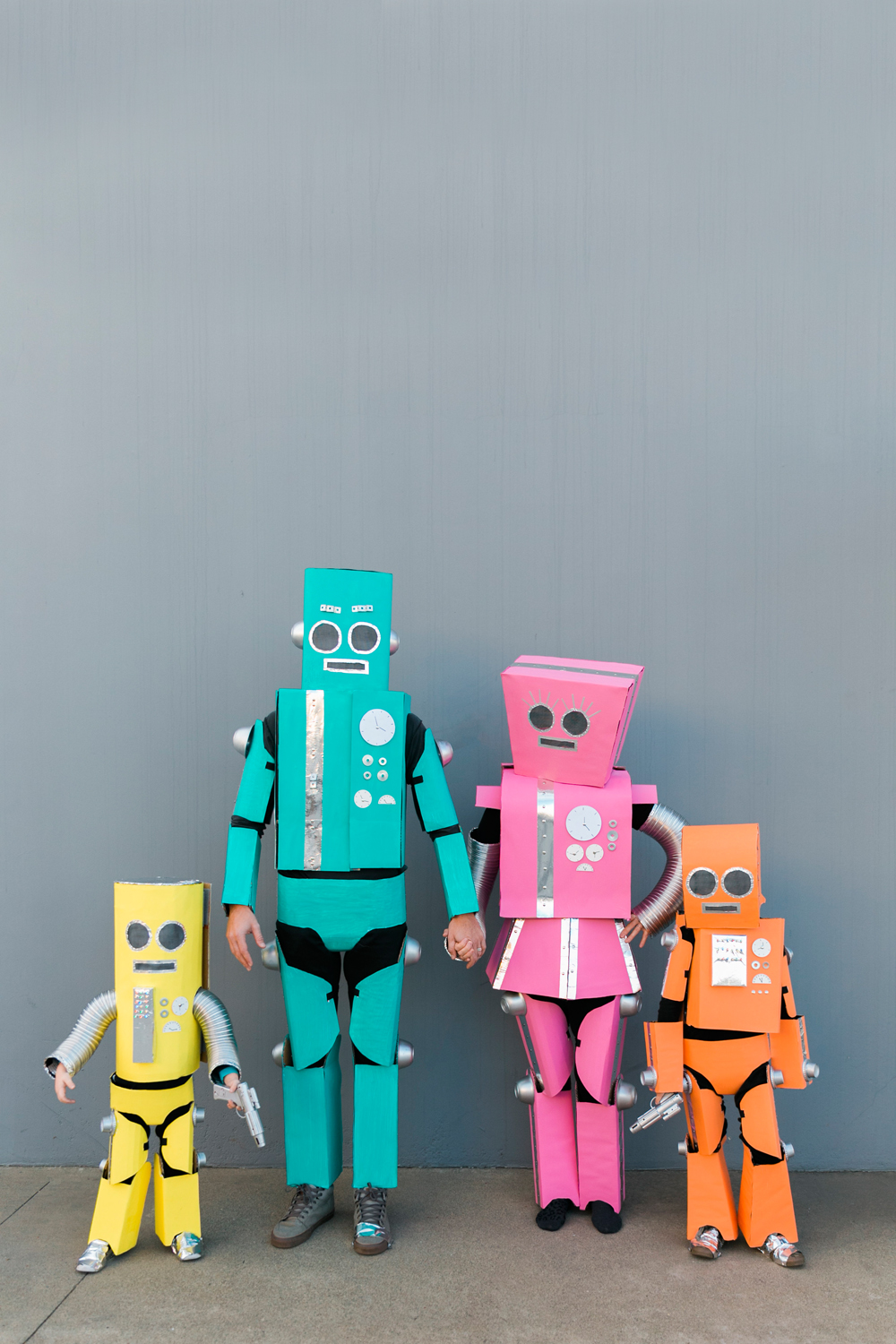 Okay, if you remember dressing up as a robot for Halloween as a child, it probably didn't look like this. The eye-catching bright colored robot costumes may be a bit of a time-intensive DIY, but worth it for the smiles you'll inspire.
Jolly Holiday with Mary Poppins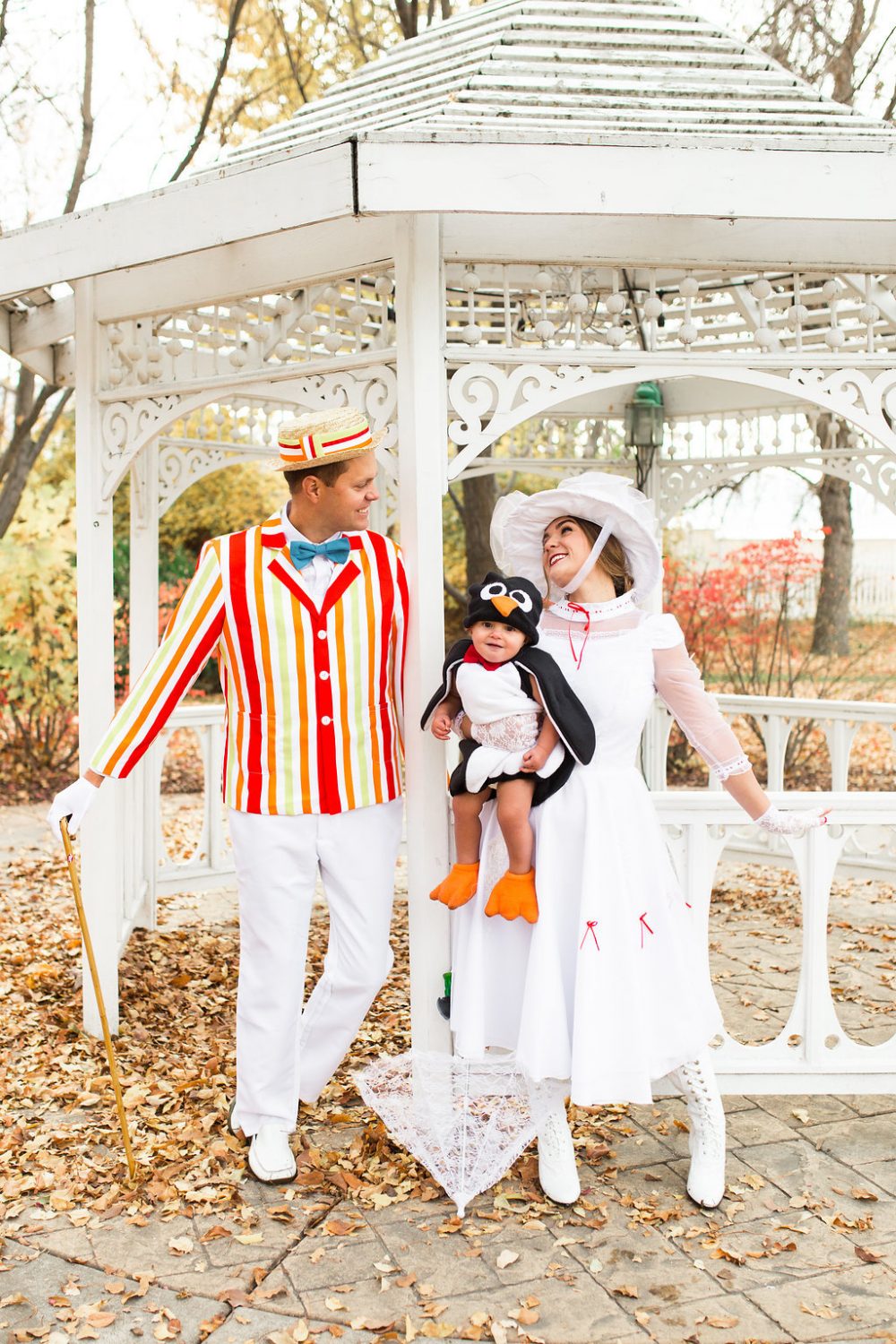 We couldn't resist adding a second take on Mary Poppins to the lineup–the Jolly Holiday costume with Bert and a penguin is so pretty! We're ready to believe this family stepped right out of the chalk drawing in the film.
Star Wars Halloween Costumes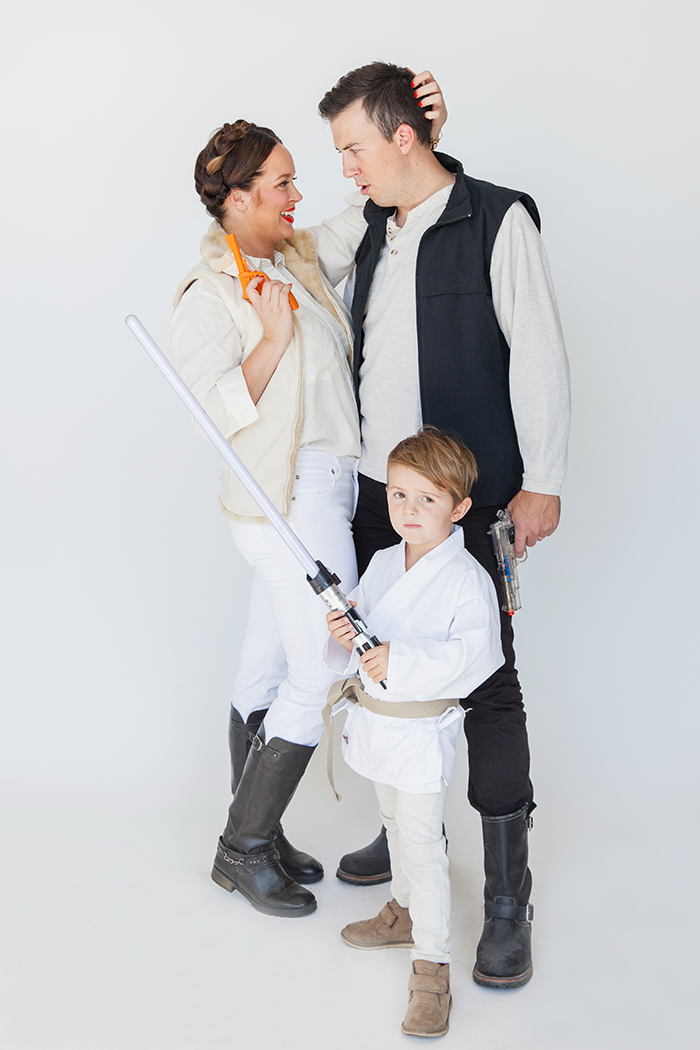 There are a lot of ways you could go with a Star Wars family costume, but these snow planet outfits from The Empire Strikes Back are probably the easiest to put together (read: most likely to be adaptable to what's already in your closet.)
Jurassic Park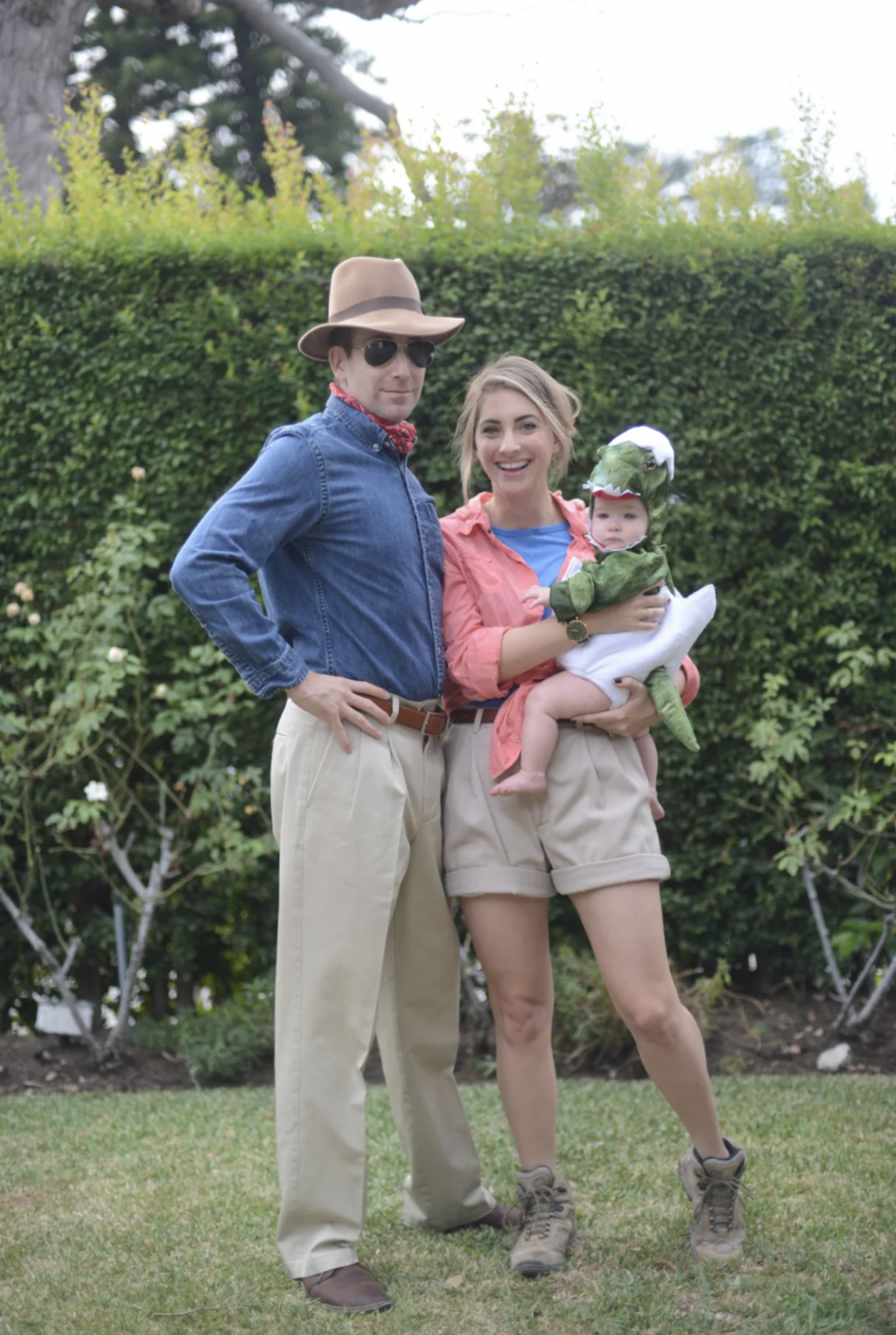 All it takes is a kids' dinosaur costume and a few Goodwill finds (these threads cost only $17) to create this Jurassic Park costume featuring Dr. Ellie Sattler and Dr. Alan Grant from the original Steven Spielberg blockbuster.
PIN THIS: