Get ready, Halloween is around the corner! Why should our furry friends miss out on dressing up and eating (pet friendly) treats? Whether you want to DIY or find a bargain online, we have ideas sorted for your pet's costume.
Barista Cat Halloween Costume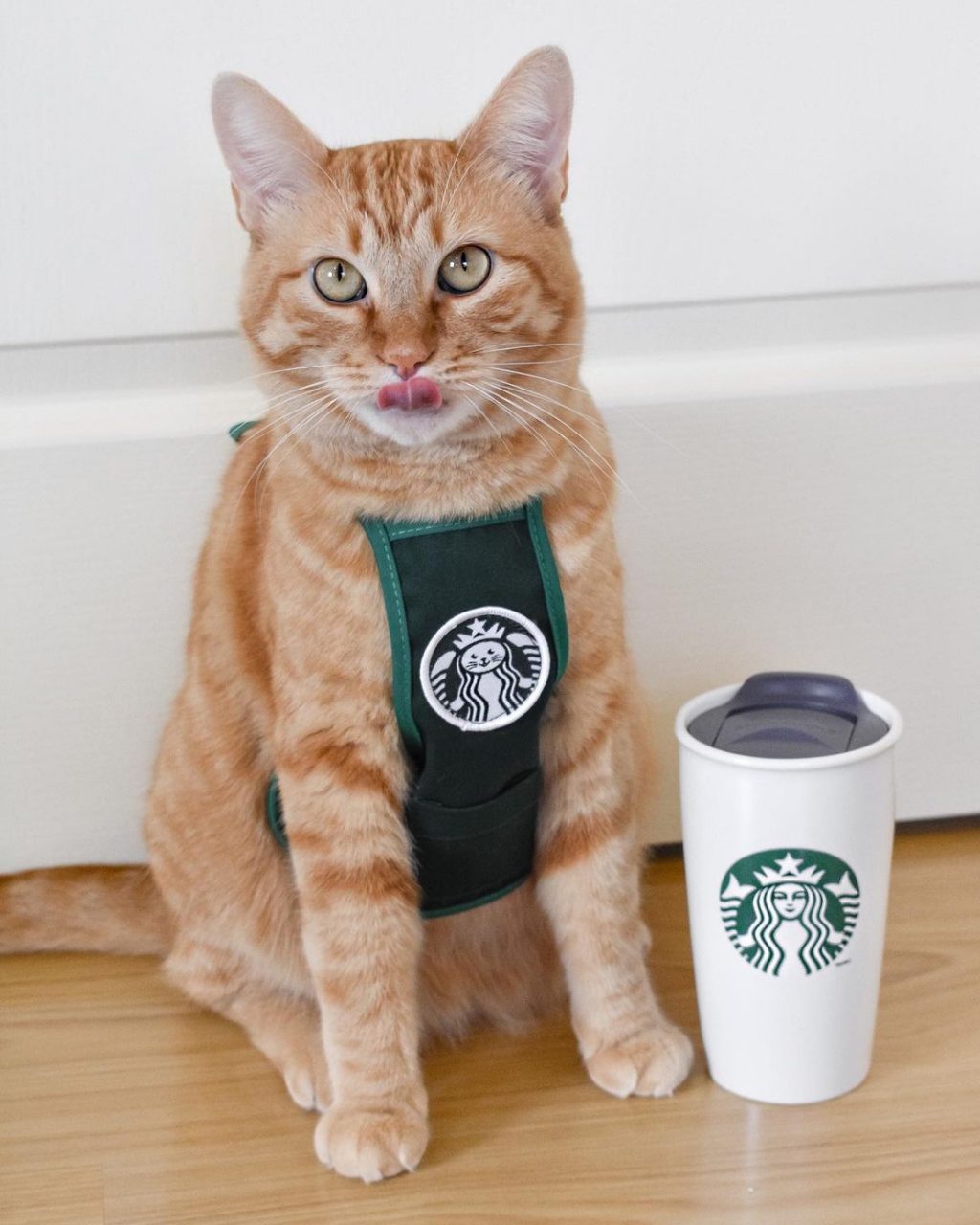 Tall, grande or venti? Dress your cat as a Starbucks barista this Halloween and receive the best cup-purrr-cino you've ever had!
Cowboy Cat Costume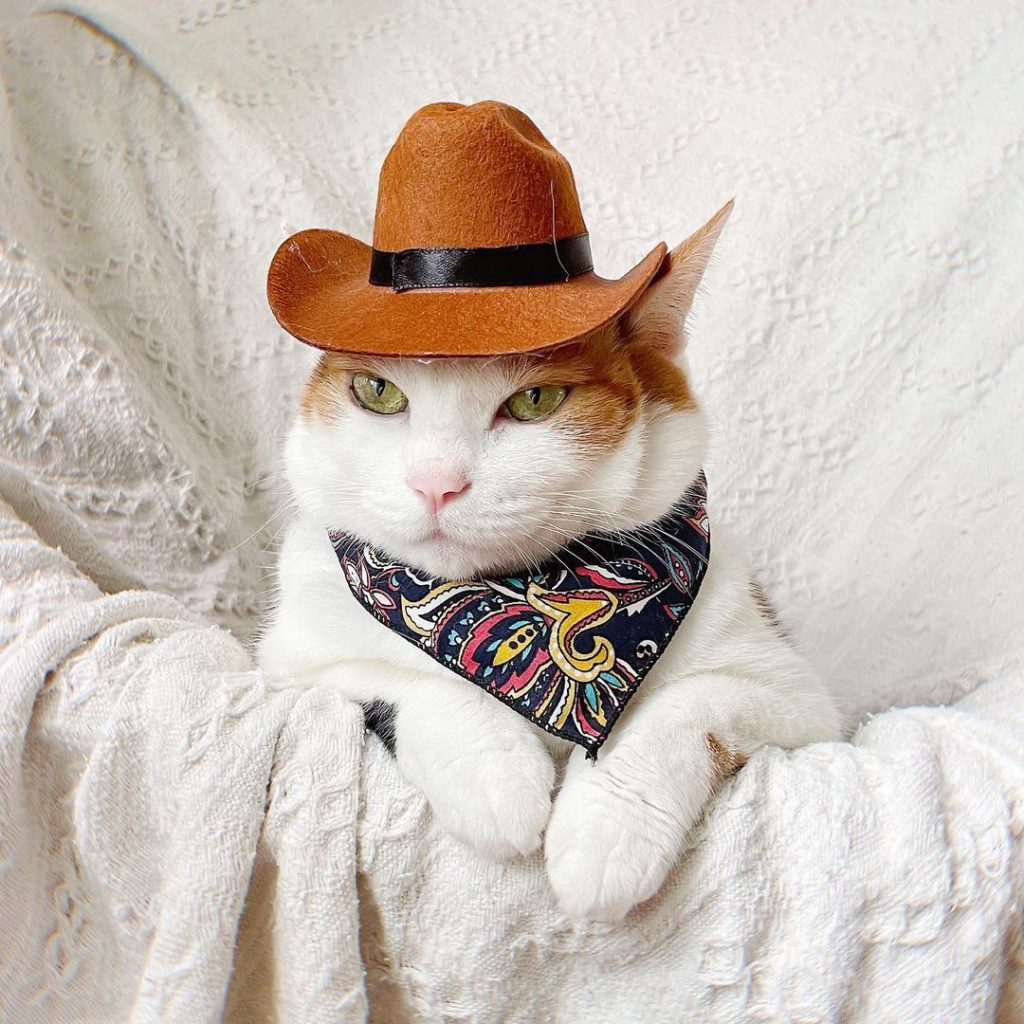 Find an old bandana and a doll's hat to turn your pet into a cowboy this Halloween. Just don't try to lasso them!
Garden Gnome Dog Halloween Costume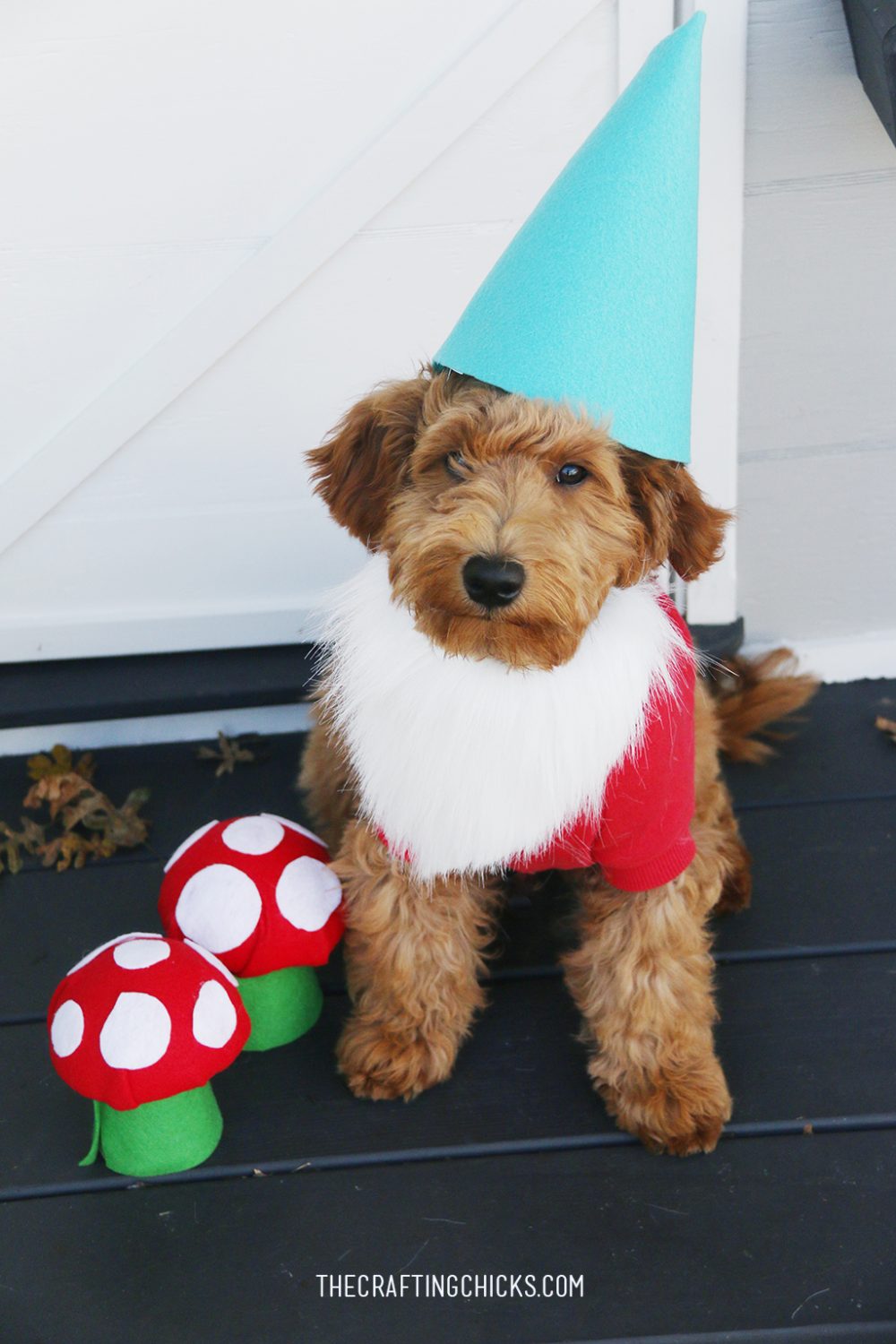 This adorable gnome costume is quick and easy to pull together with a few craft supplies. Your furry friend is bound to look cute alongside their little toadstool accessories!
Fierce Lion Pet Costume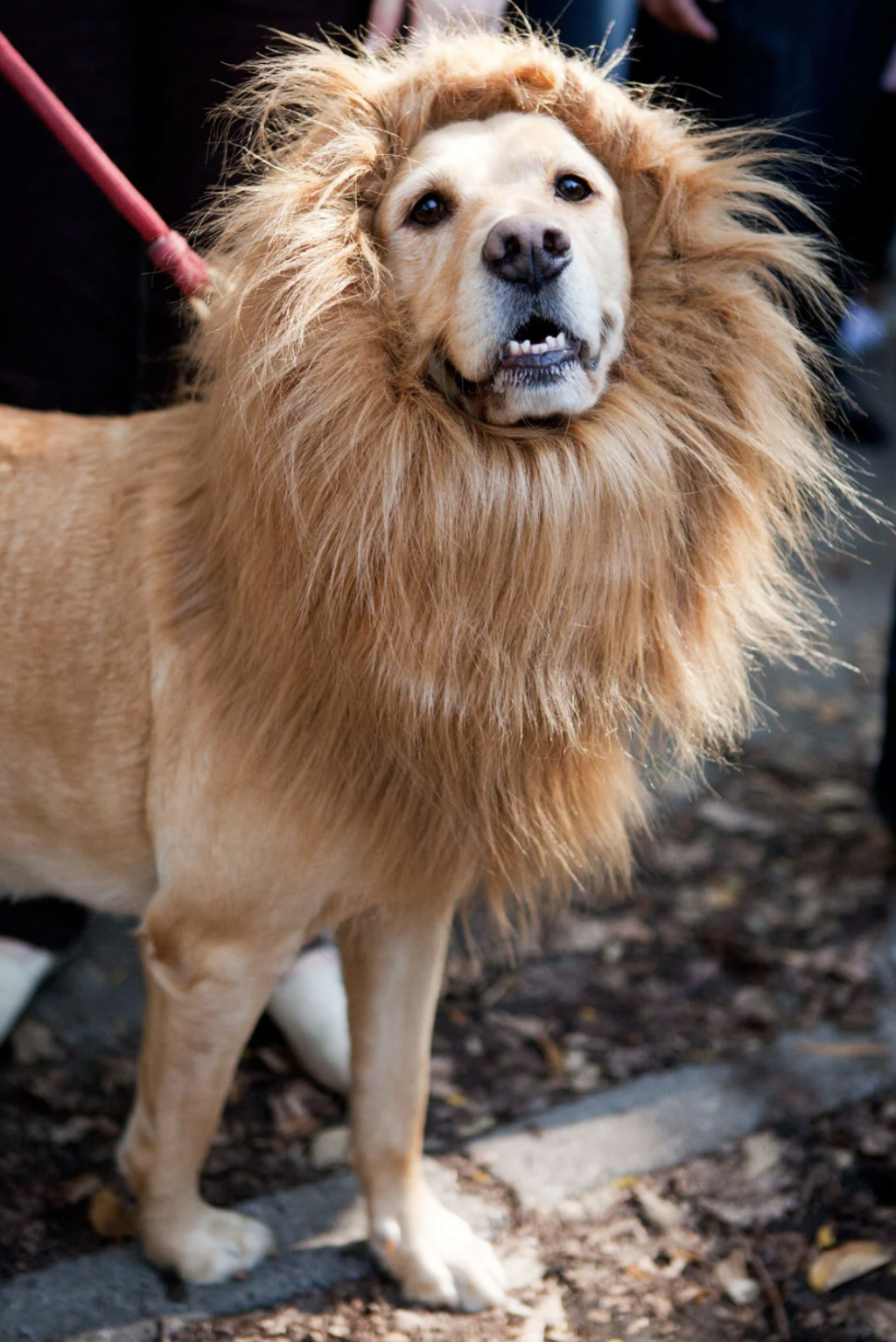 Let your cat or dog live out its wildest dreams of being king of the jungle for a night! This one works particularly well for golden pups and kitties.
Sherlock Holmes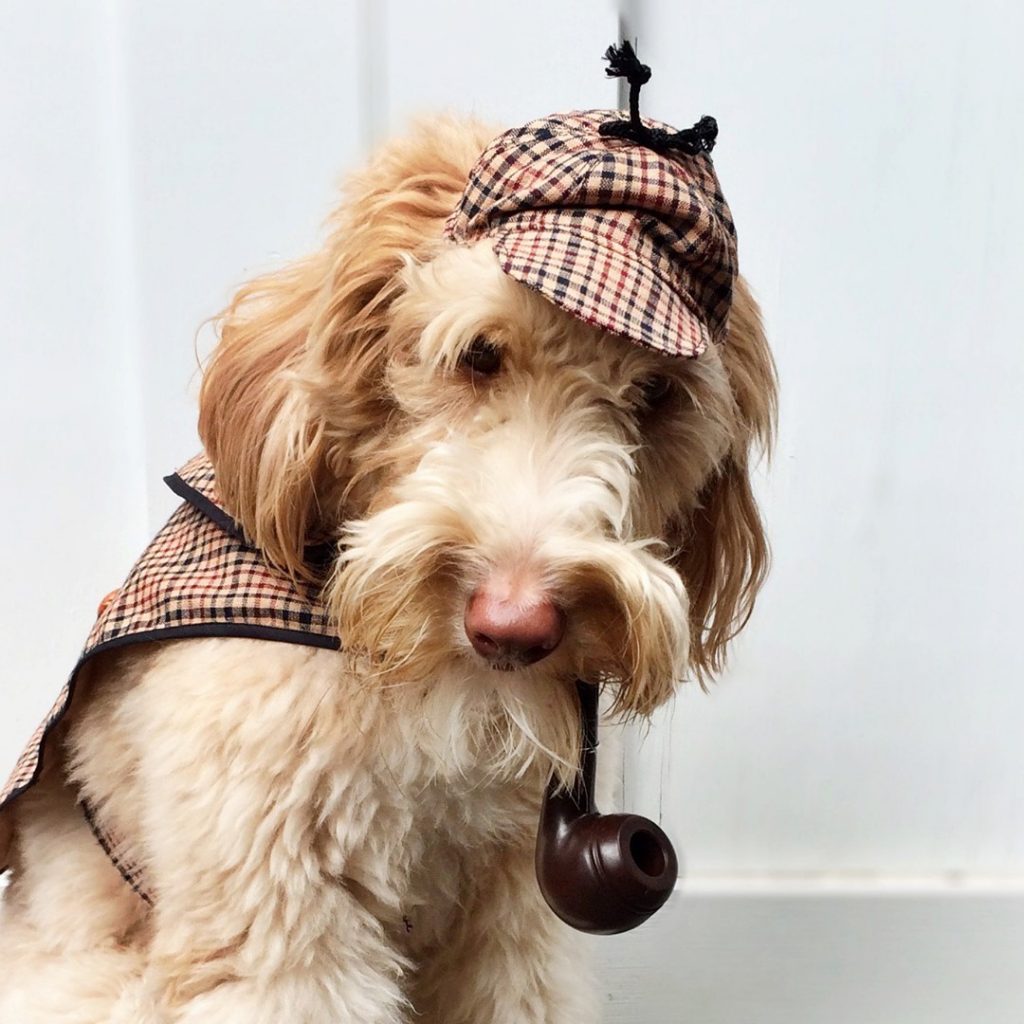 Dogs would make great detectives with their loyalty and dedication – show your pup what a good job they are doing by dressing them up as Sherlock Holmes!
Ghostly Pup Pet Halloween Costume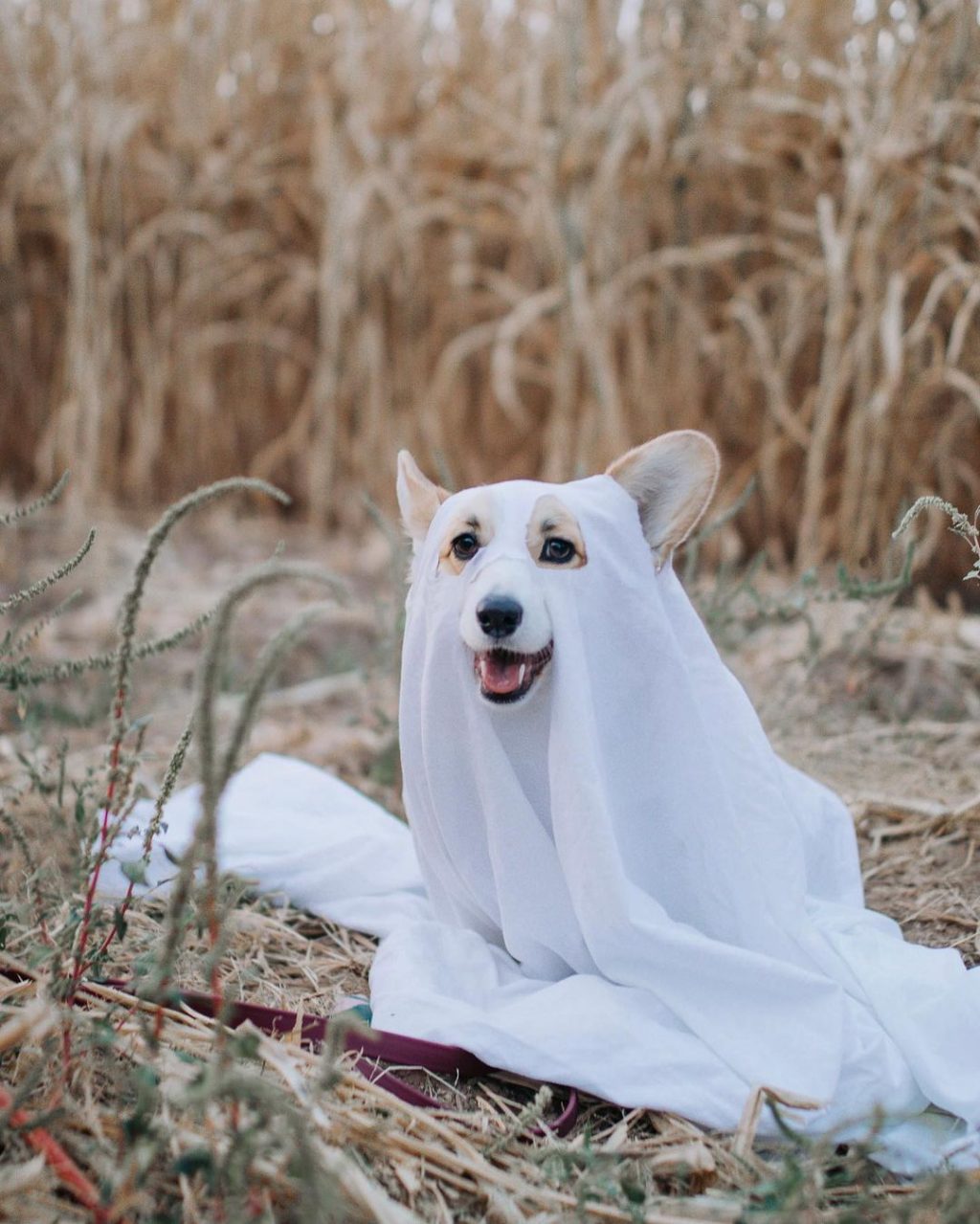 A ghost is an easy, classic Halloween costume for your pet. Somehow the thought of this little guy haunting my garden isn't so bad!
Harry (Pawter) Potter Costume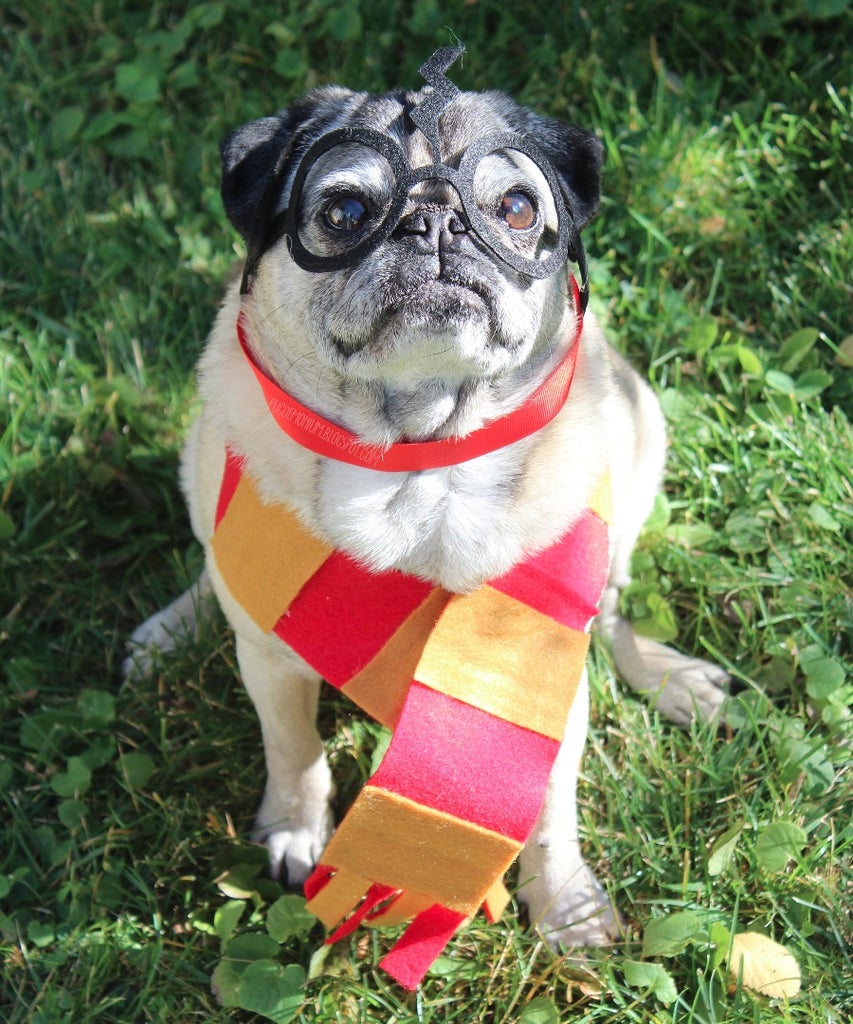 Even our pets dream of the day they get their Hogwarts invitation letter. Dress your pup up as Harry Potter (or should I say…Harry Pawter) this Halloween. To make this costume yourself, follow the full tutorial here.
Puppy Cupcake Costume for Halloween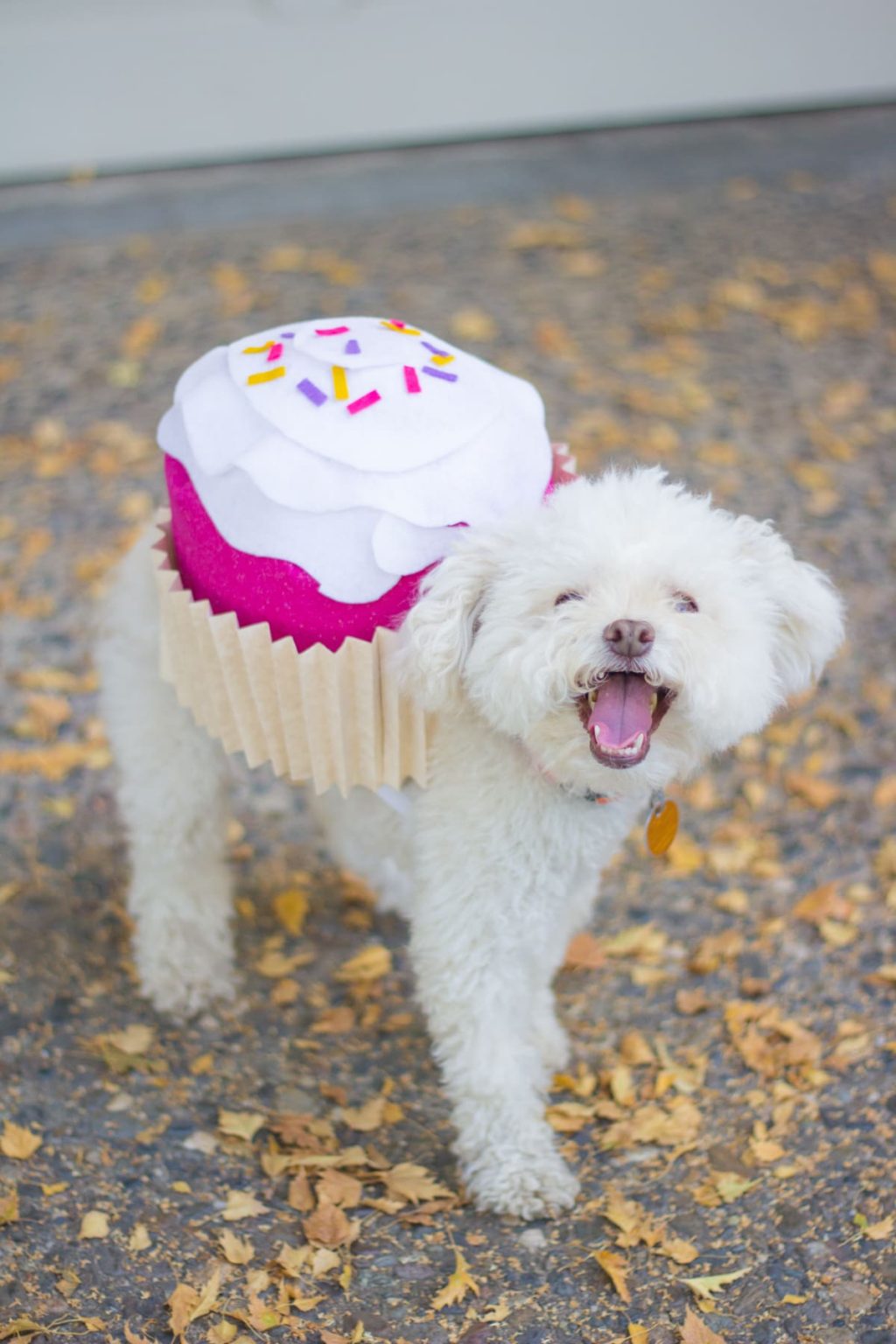 Is your pet as sweet as sugar? Of course it is! Do them a favour and try your hand at making this cute-as-a-button cupcake costume. Follow along with the tutorial here.
Piñata Puppy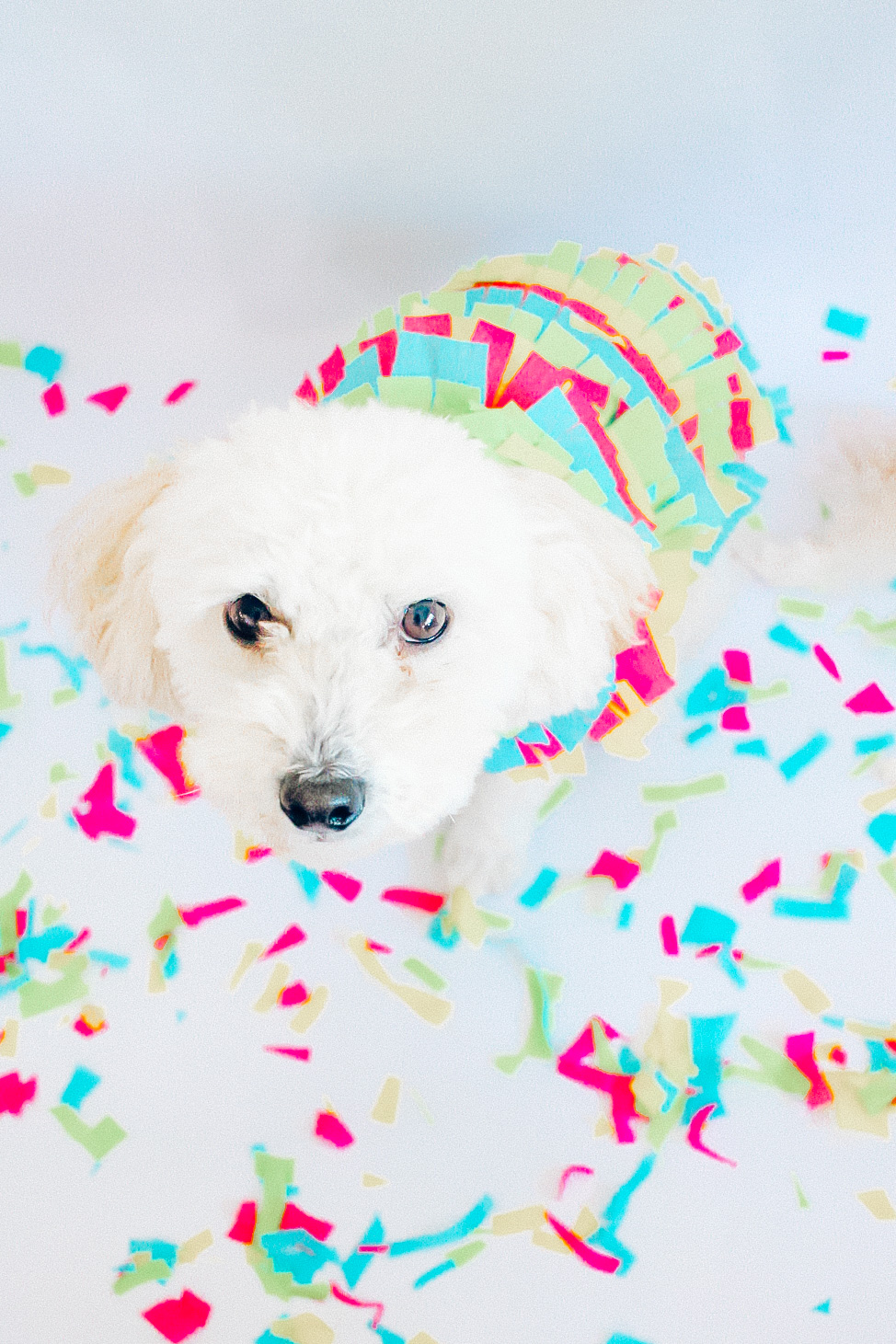 Opt for cute and colourful rather than spooky this Halloween and dress your dog up as a piñata! The costume is super fun and actually rather easy to create using streamers.
Flower Power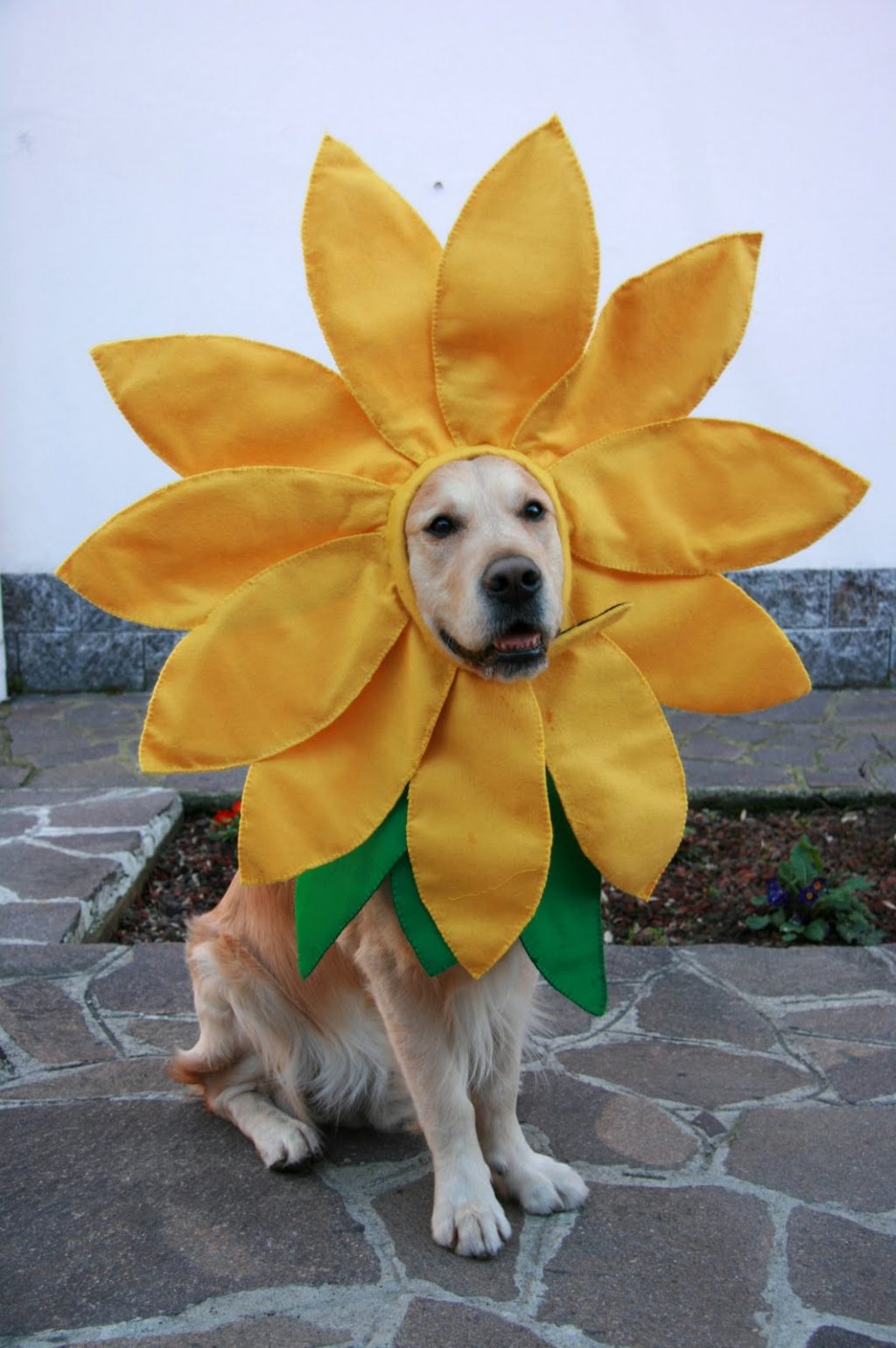 Turn your pet into the cutest little sunflower this Halloween. You just need felt and some basic sewing skills
Pirate Cat Costume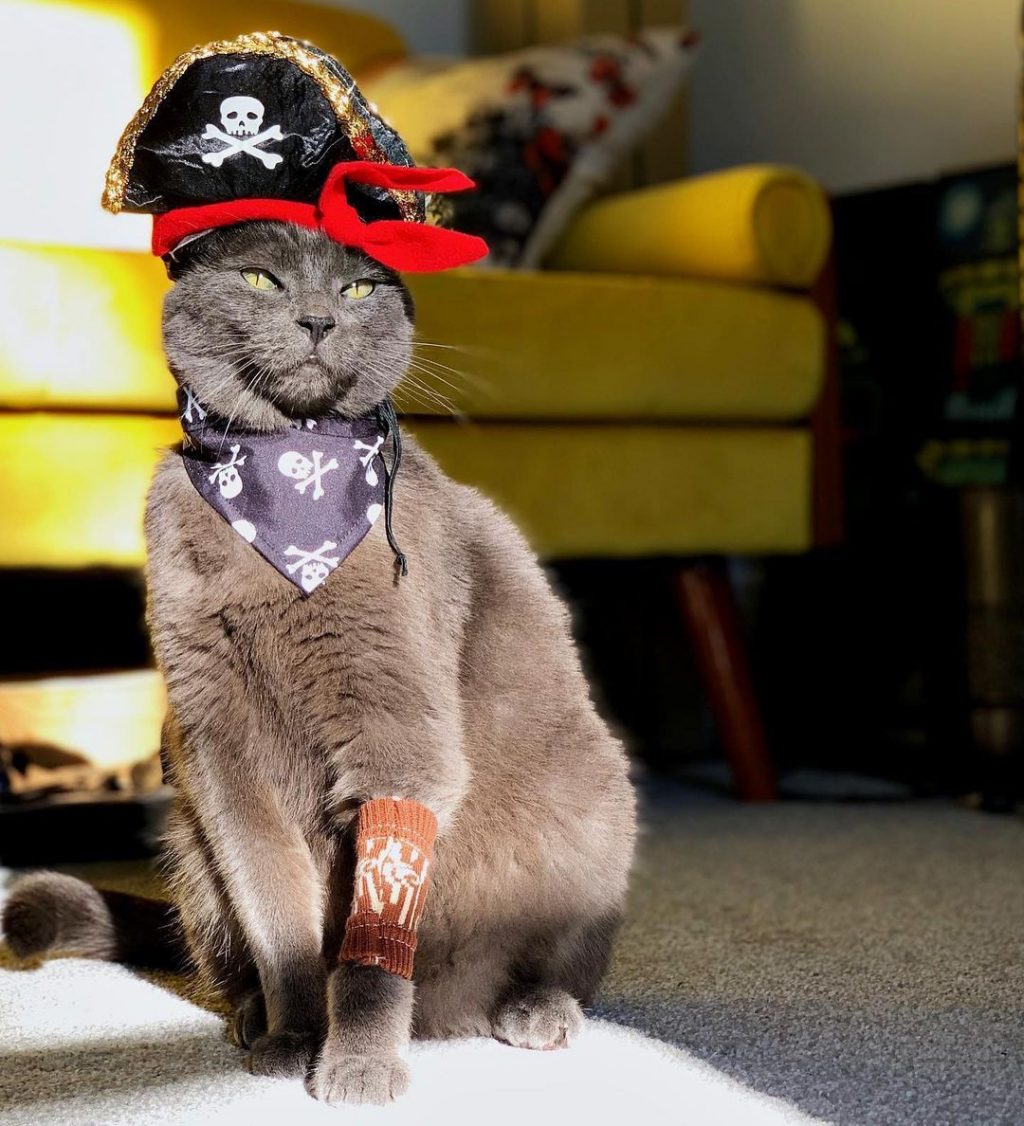 We all know that cats are the real captains of the house, but make it official with a cute pirate costume like Fred's!
Beanie Baby DIY Pet Costume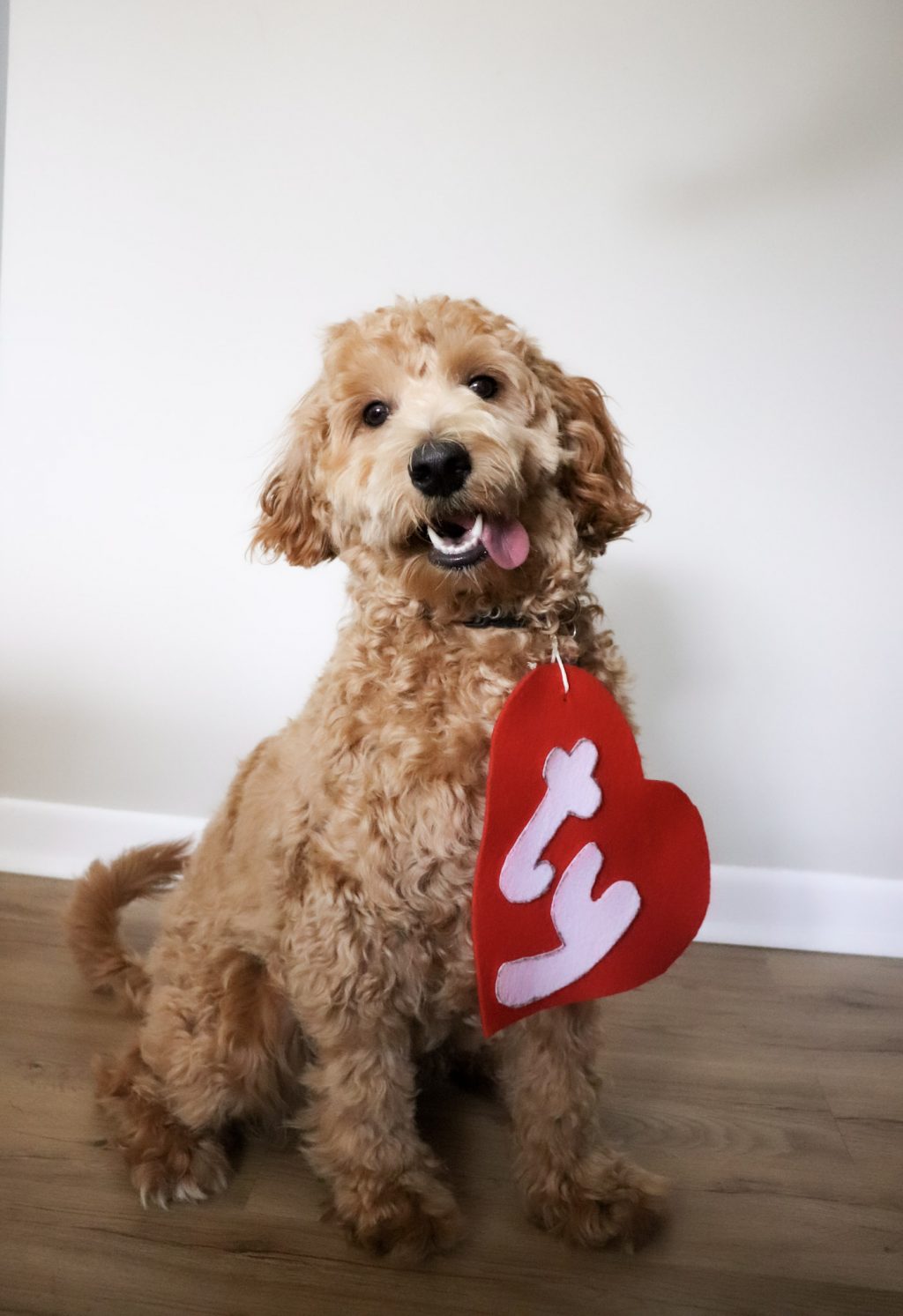 This puppy is bringing our childhood dreams come true by being a living, breathing, beanie baby! This costume is also super easy especially if you have a dog or cat who won't wear anything on their head.
Dragon Dog DIY Costume for Your Pet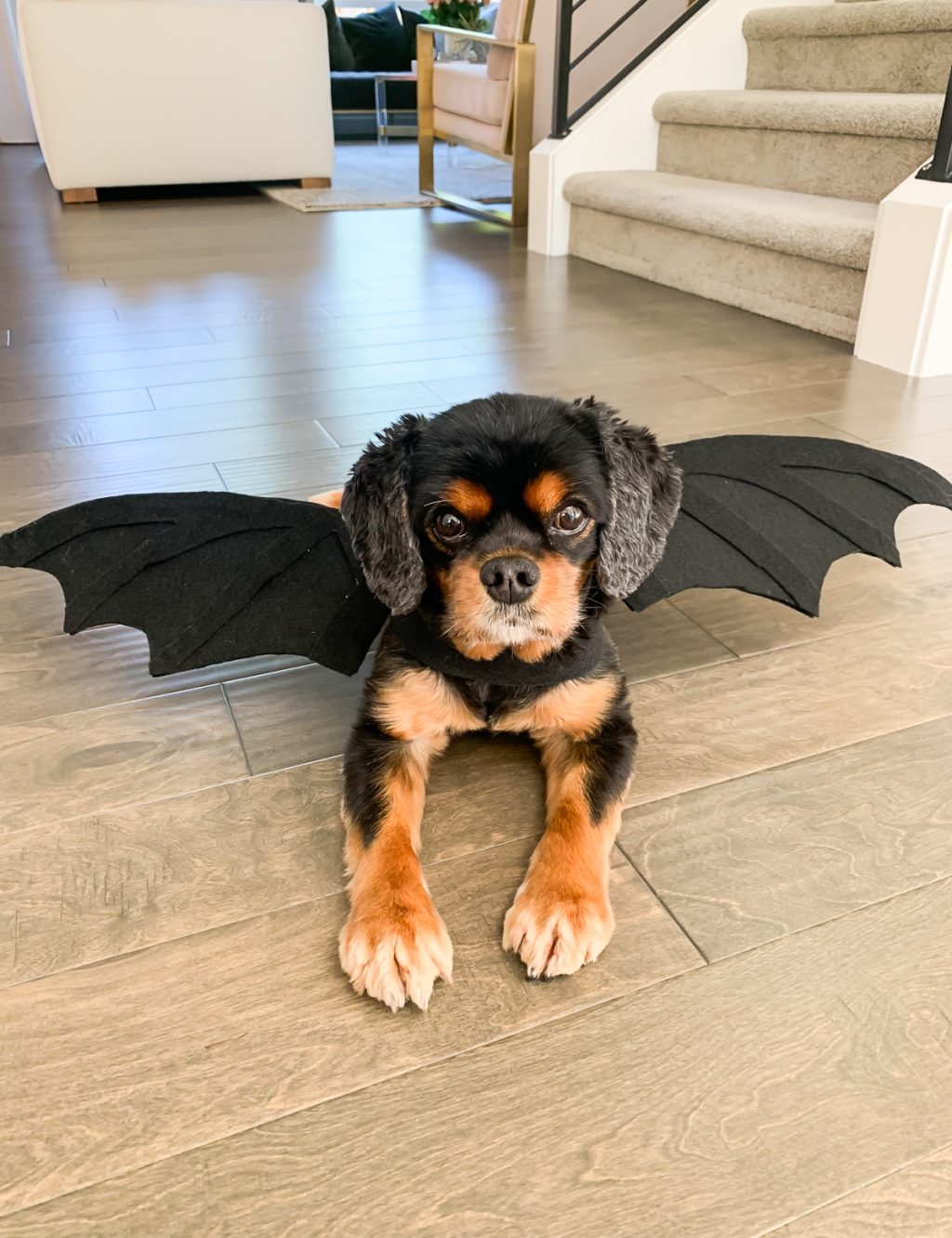 This may be one of the fluffiest, cutest, cheekiest dragons I've ever seen. I certainly wouldn't mind having one of these roaming about my house. Make this costume yourself by following the tutorial over at Just a Tina Bit.
Pumpkin Pup Costume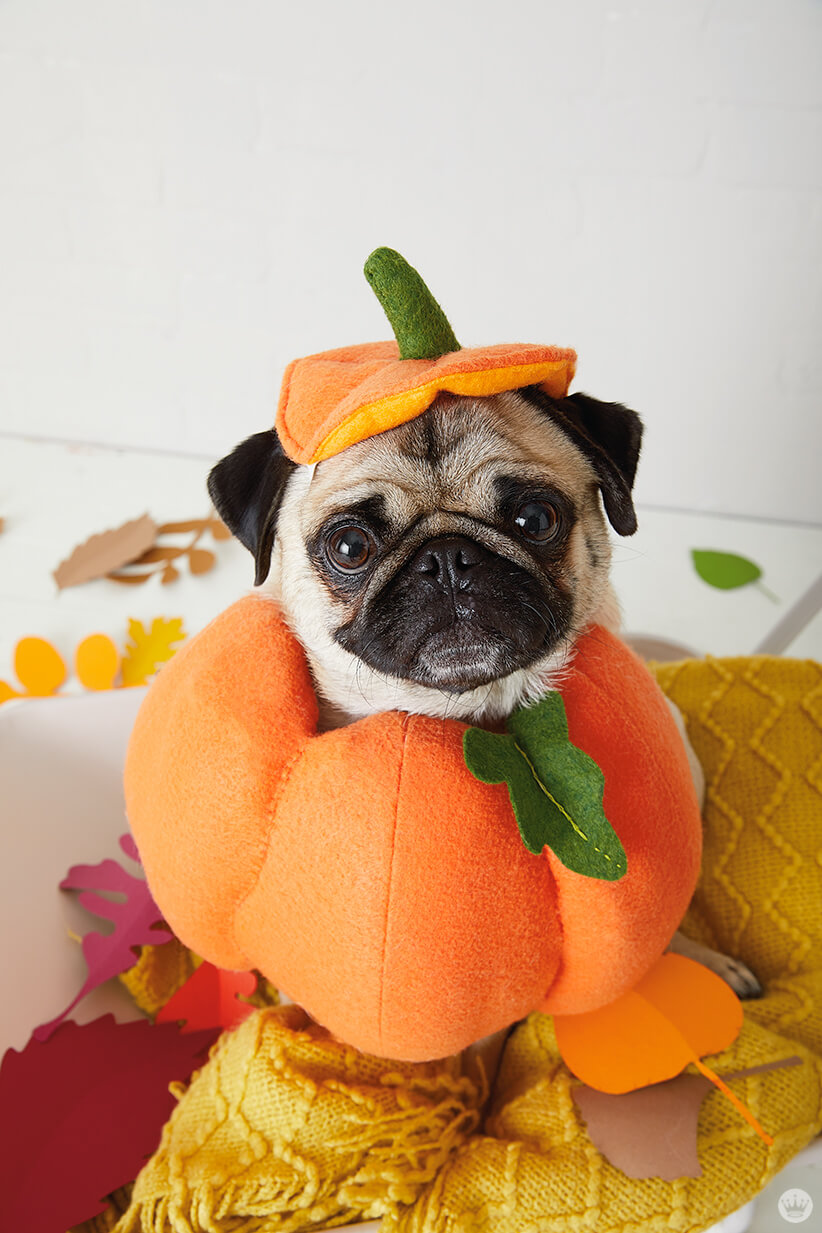 How have we got this far and not spoken about pumpkins?! Dress your pup as the quintessential Halloween decoration this year! This site also has some tips on how to get your puppy comfortable in their costume.
S'mores Dog Costume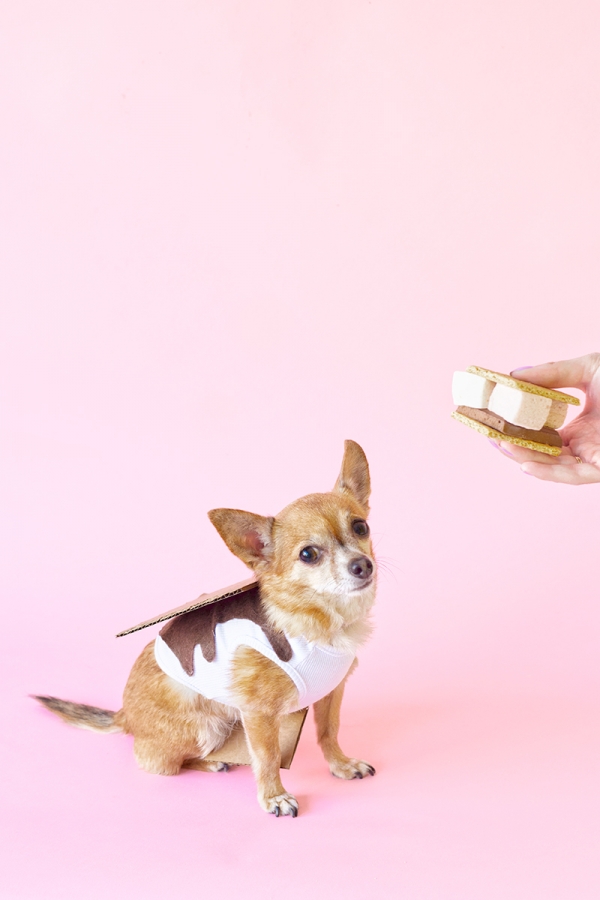 Looking for a cute last minute Halloween costume for your pet? If you have some felt and cardboard laying around the house, put together this quick DIY and transform your dog into a s'mores treat!
PIN THIS:
Last Updated on