One of the best ways to get into the mood for the Halloween season is to plan a pumpkin carving night with your friends or family. Go beyond the standard triangle eyes jack-o-lantern face and challenge yourself with one of these creative pumpkin carving ideas for 2023!
Glass Bead Jack-o-Lantern
Keep things classy with your Halloween decor by replicating this gorgeous glass bead jack-o-lantern. The pumpkin achieves an illuminated glow without being spooky!
Mouse and Cheese Pumpkin Carving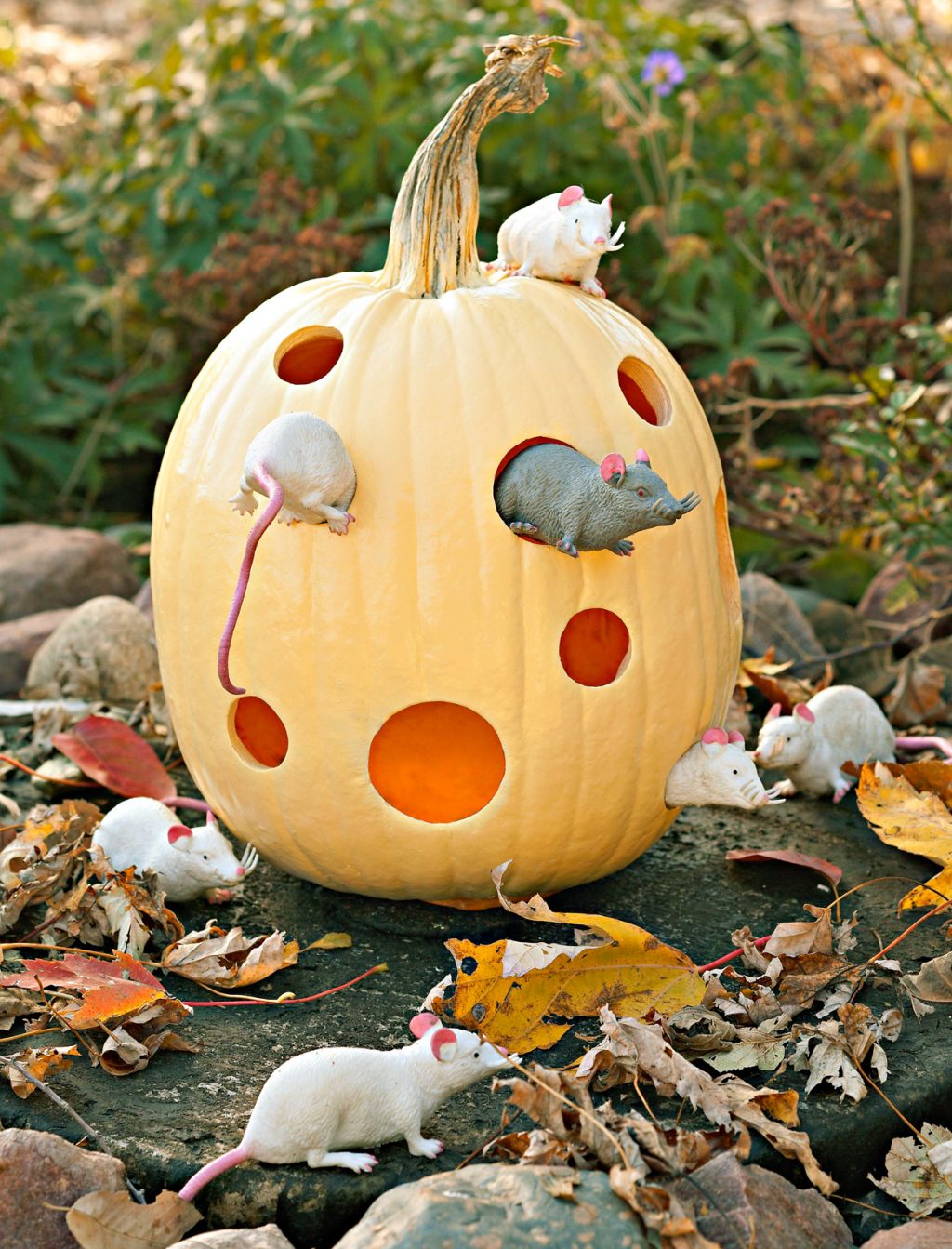 Can it get anymore whimsical than this? This mouse and cheese pumpkin reminds us of Cinderella so it would go excellent with any fairytale (or haunted fairytale) Halloween theme. You can find these mouse/rat figurines at any Halloween or dollar store at this time of the year.
BOO Pumpkin Carving
Say BOO this Halloween via your jack-o-lantern! The tutorial is super easy and involves using a drill to carve out the letters – and then repeating until your entire pumpkin is covered with BOOs.
Totoro Pumpkin Carving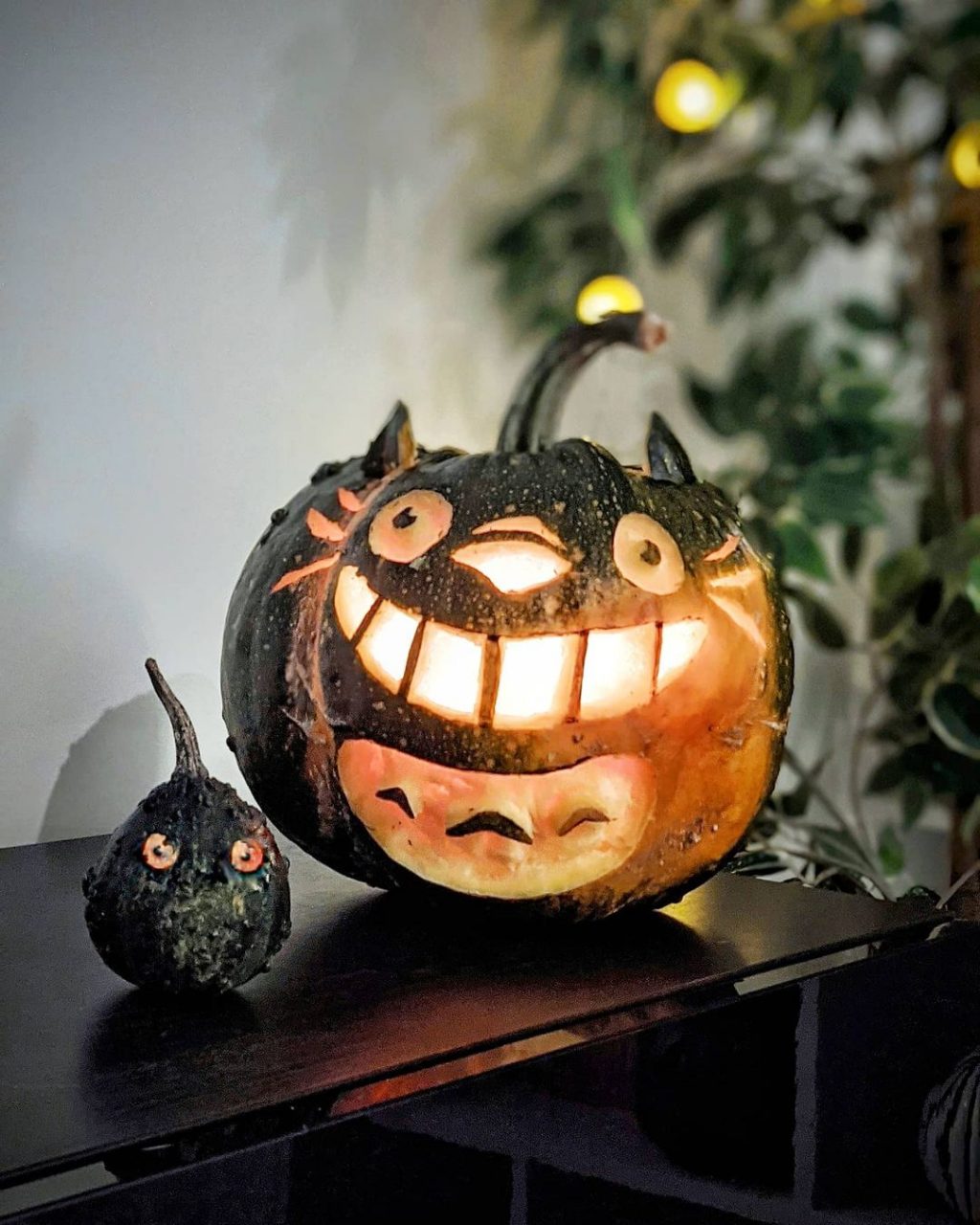 This pumpkin carving idea is for all the Studio Ghibli fans out there! The pumpkin perfectly captures the spirit of cat-like Totoro from the My Neighbor Totoro, a 1988 Japanese animated fantasy film.
Witch Pumpkin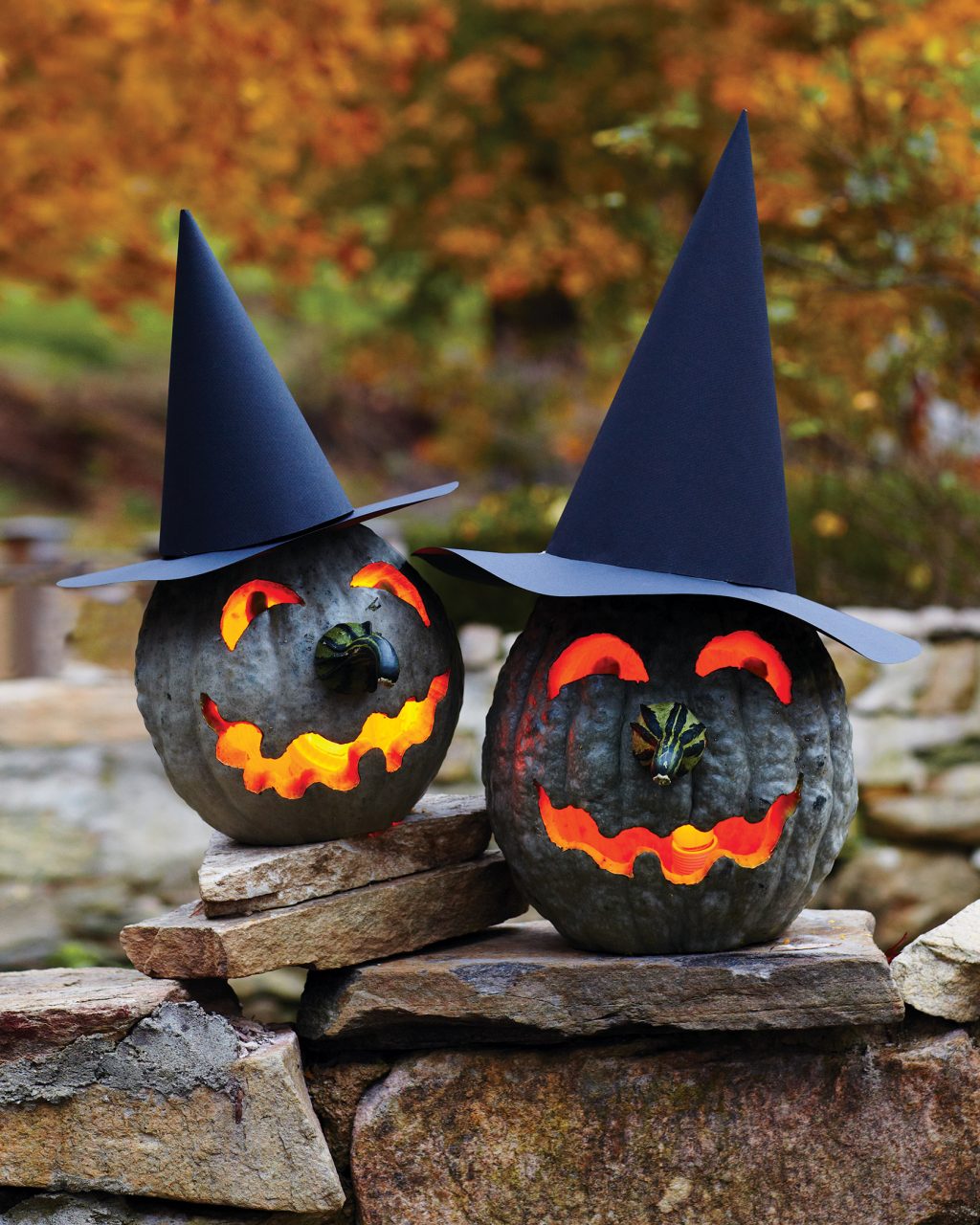 Watch out, this pumpkin carving will cast a spell on you. Create a creepy witch by carving out a cackling grimace and top with a witch hat and a long nose made with the pumpkin stem!
Golden Starry Pumpkin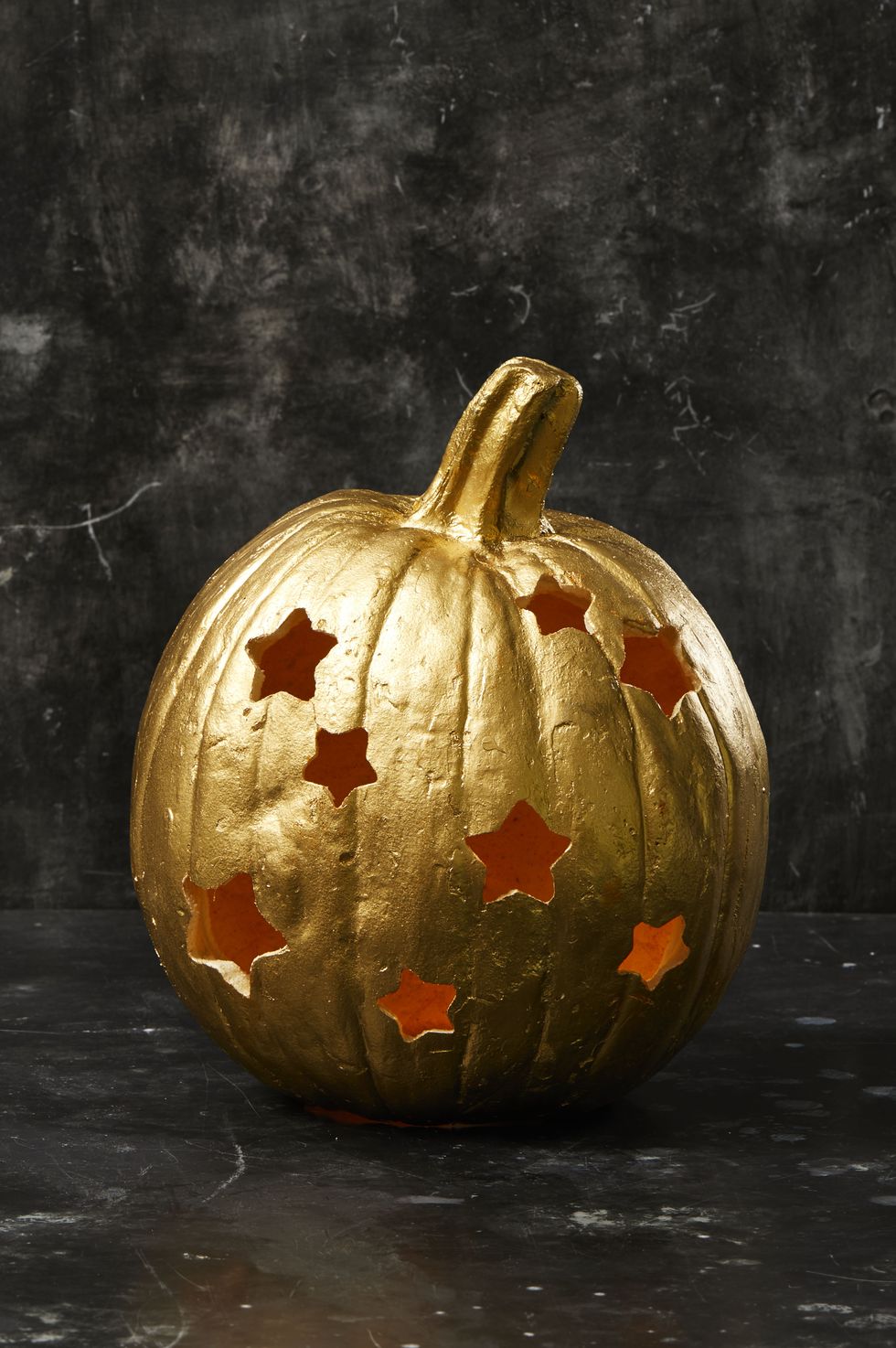 Go with a spacey, celestial theme this Halloween and carve your very own star-studded pumpkin. Either carve the stars yourself or achieve uniformity by hammering a metal cookie cutter in with a rubber mallet.
Moon and Star Face Pumpkin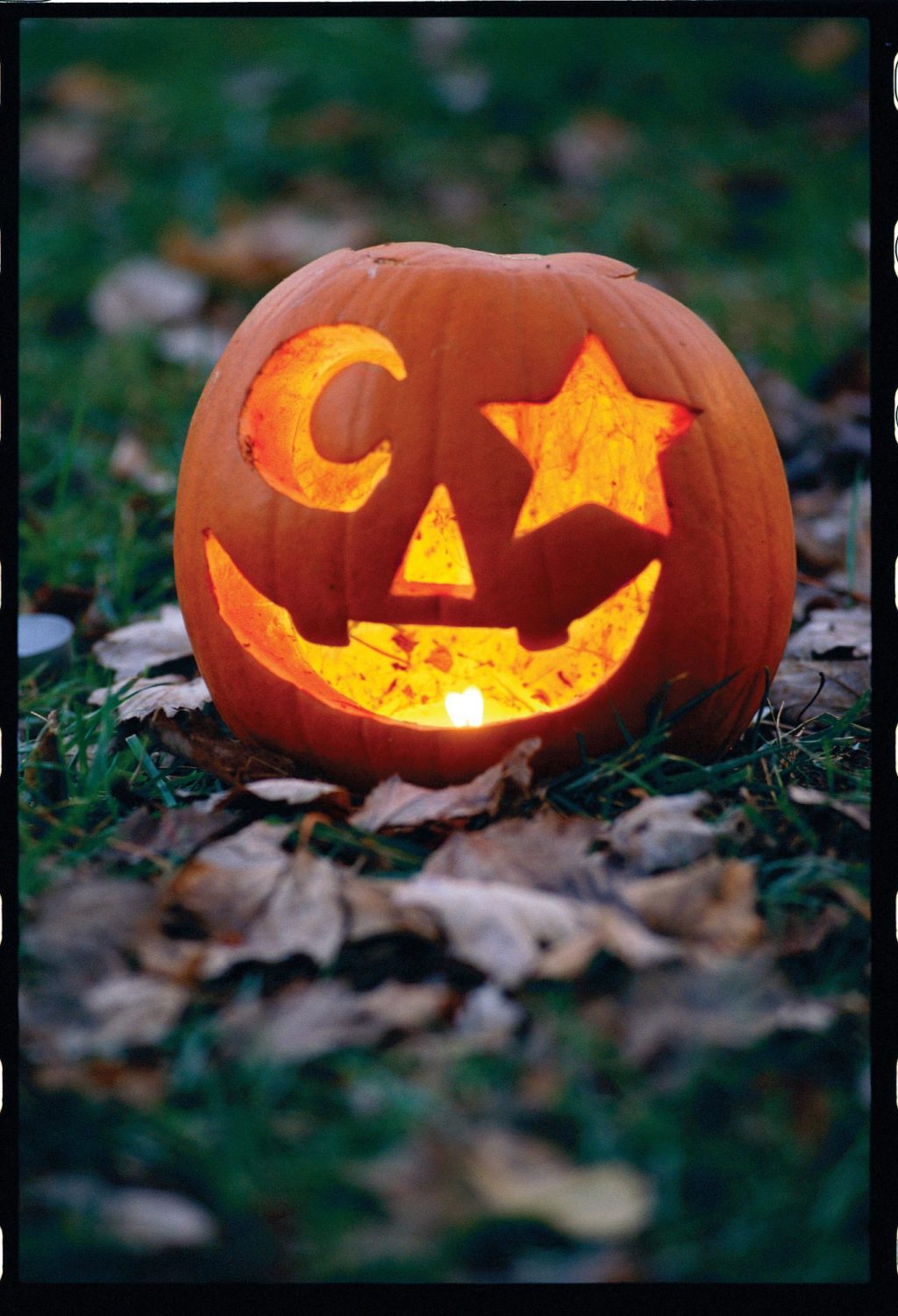 For those who still like their jack-o-lanterns to be a face, try this very cute rendition that carves a star and moon for eyes. Isn't there something just so charming about this little pumpkin?
Haunted House Pumpkin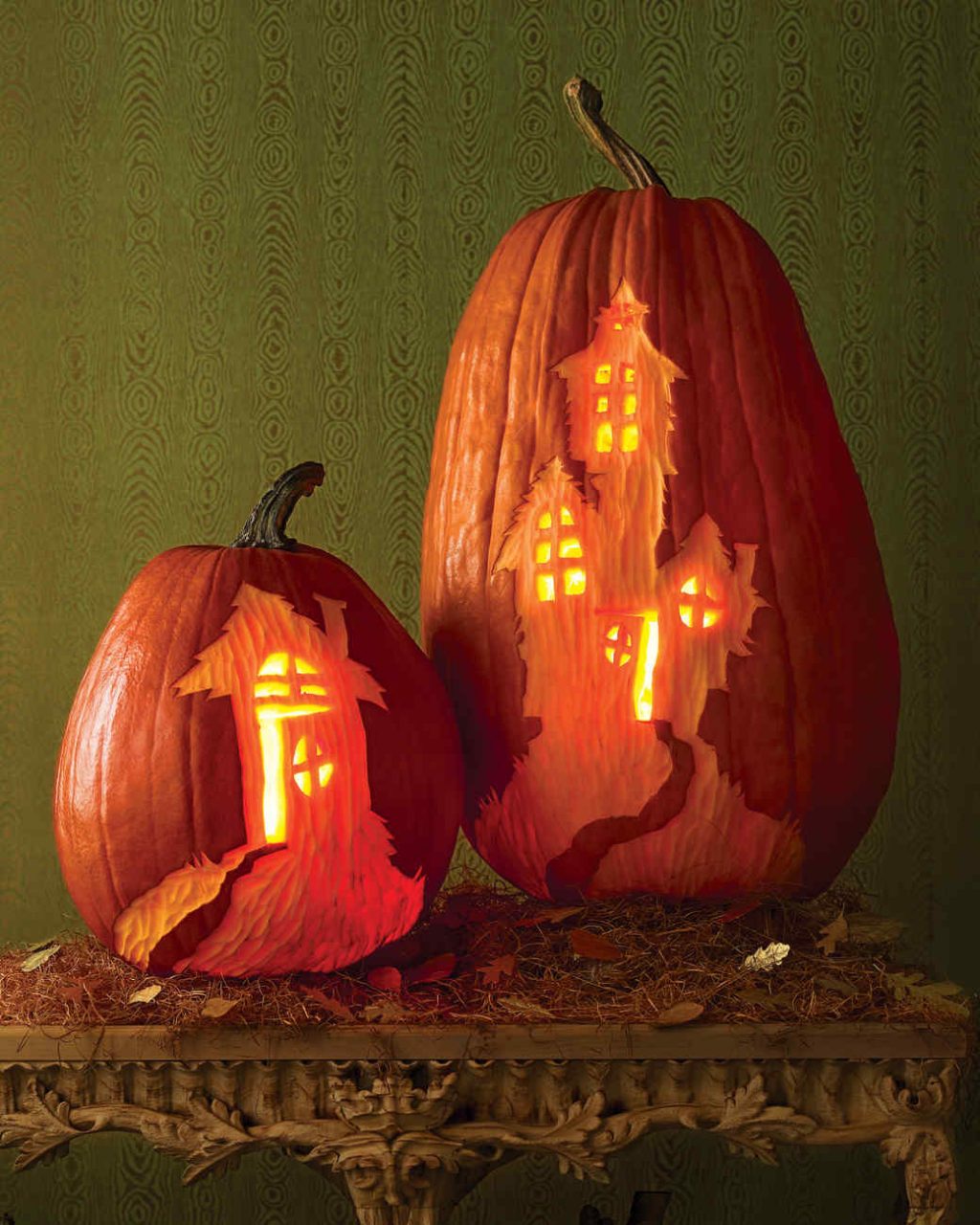 Bring the haunted house on the hill to life with an etching technique that creates multiple levels of illumination on your pumpkin.
Skeleton Hands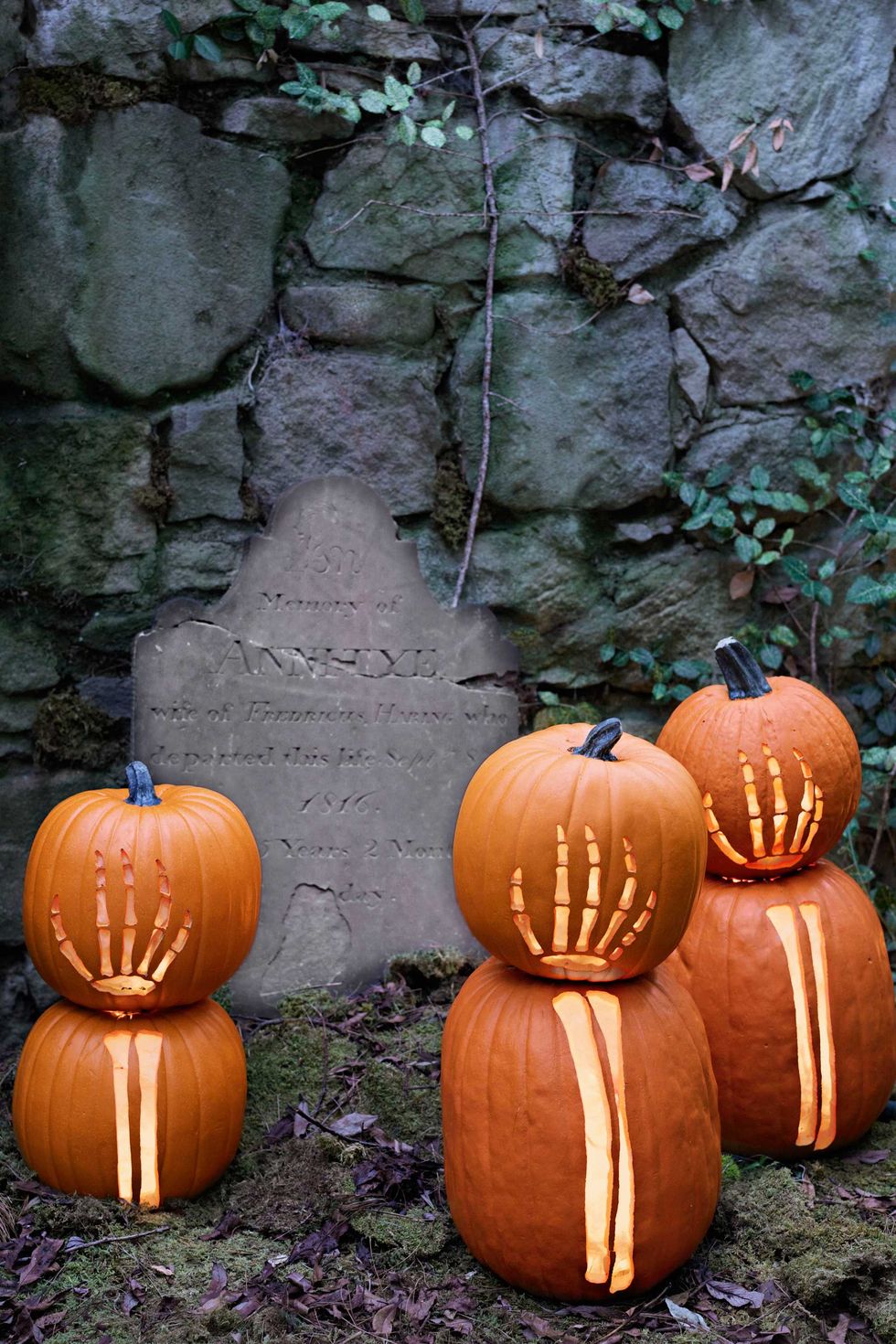 These stacked pumpkins are truly from the grave. As the cuts use fairly straight lines, this pumpkin carving is actually easy to reproduce — just pay attention to the shape of pumpkins you're purchasing to ensure a great result!
Frankenskull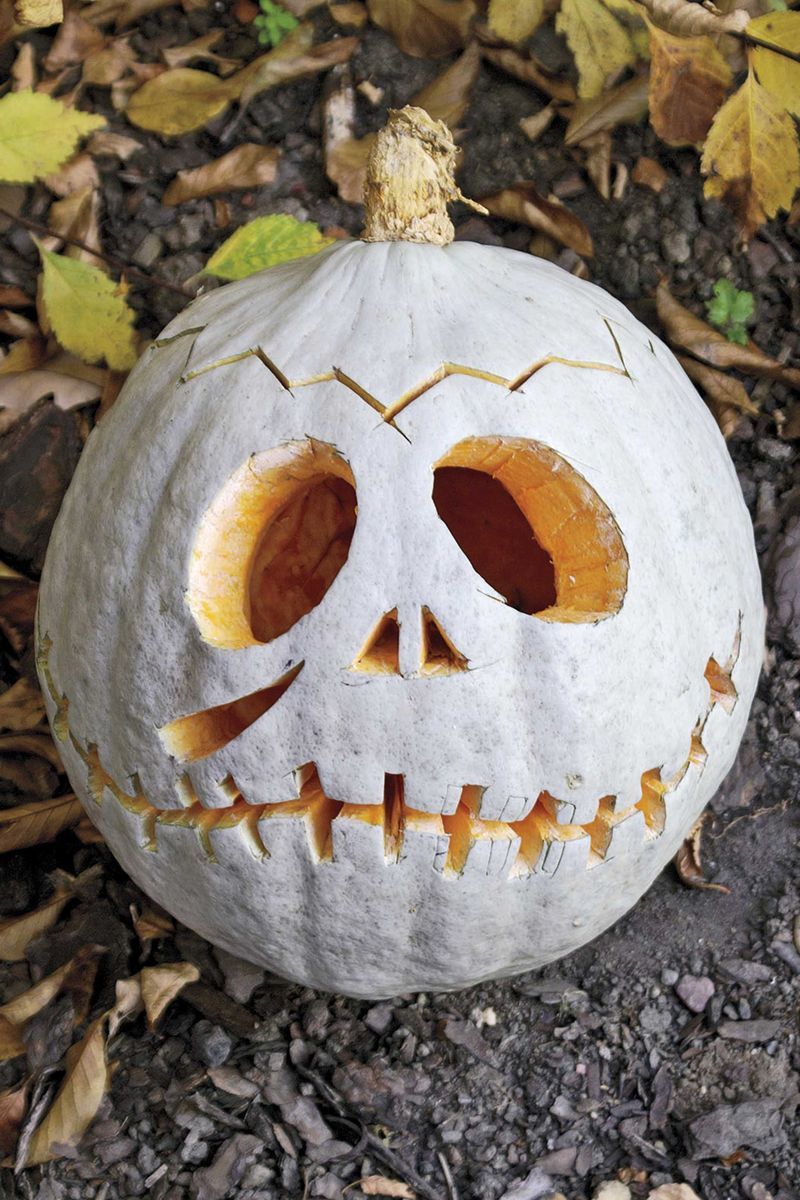 Cute or creepy? This Frankenskull creation can go either way! Paint your pumpkin white (or — find a white pumpkin to begin with) and carve out a frankenstein-esque face.
Monogram Pumpkin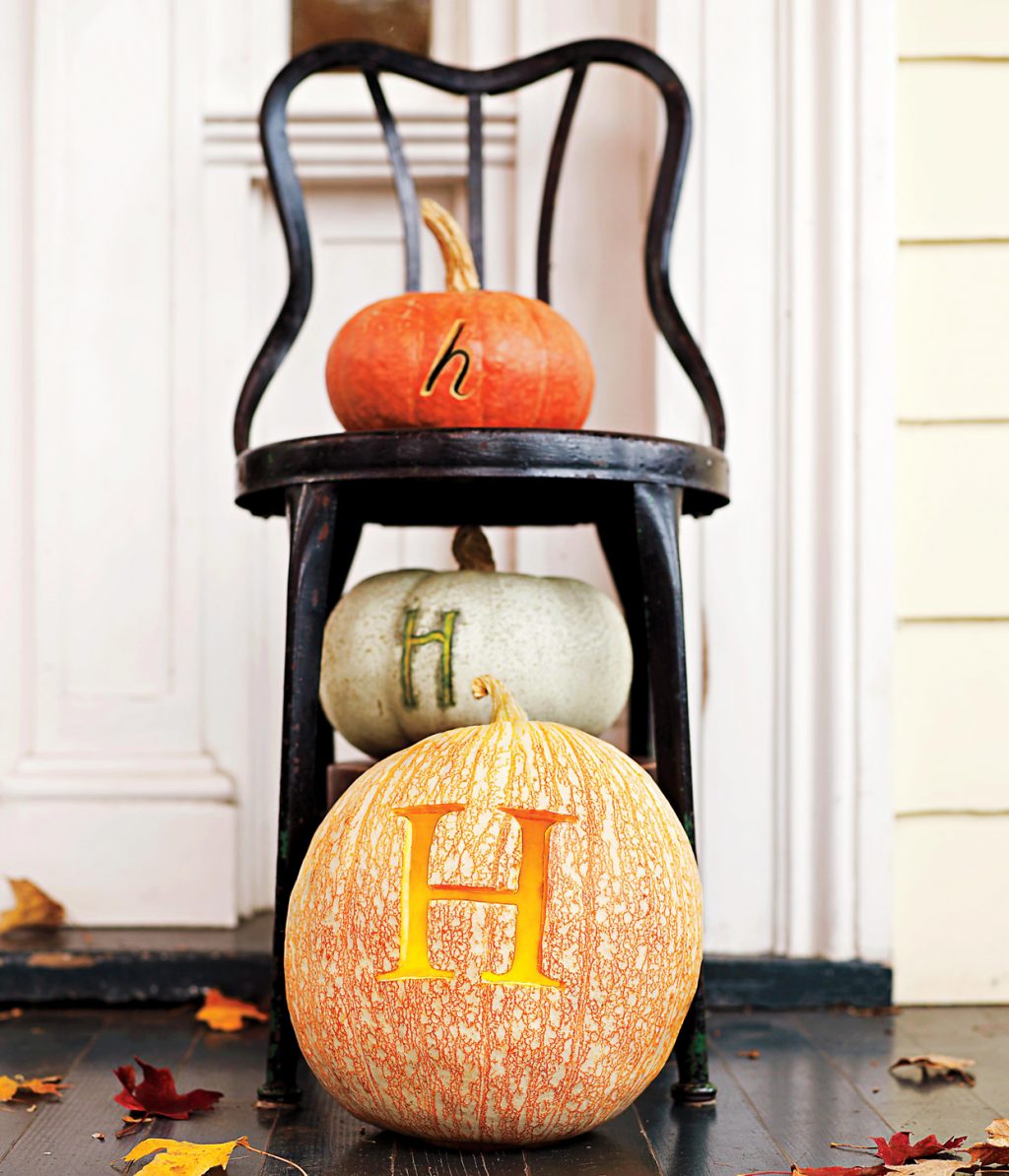 Here's another pumpkin creation that leans classy rather than scary! Carve your family's initials into a stack of pumpkins for an upscale Halloween decor choice.
PIN THIS: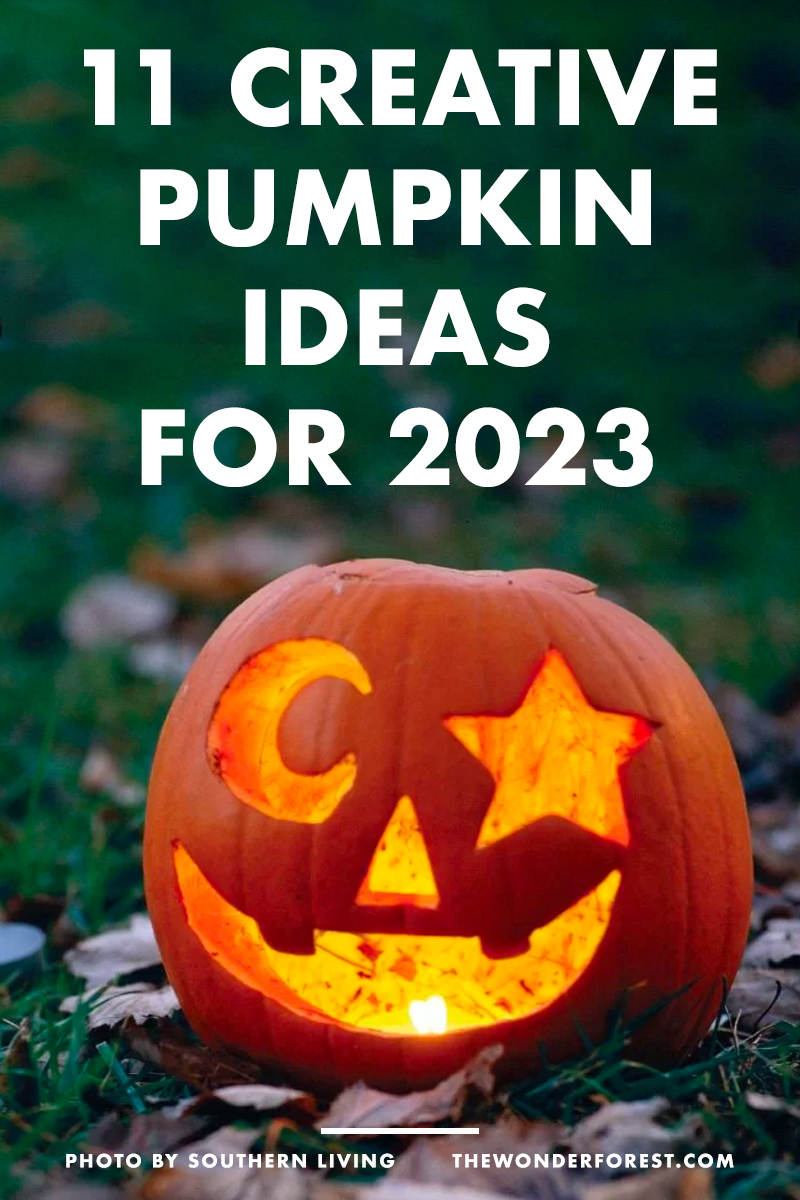 Last Updated on