With Halloween quickly creeping up, now is the time to pull out the decorations. Everyone has their own idea of Halloween decorations whether it's scary, creepy, magical, or even just aesthetic.
No matter the theme, the most iconic decoration for Halloween is definitely the pumpkin.
Pumpkins are something that anyone can be creative with, especially when it comes to pumpkin carving. They can be as simple or complex as you like. If you have kids, this is a fun activity you can include them in.
Have your pumpkin but need some inspiration? Here are 25 creative pumpkins carving ideas to help you get started.
White Owl Pumpkin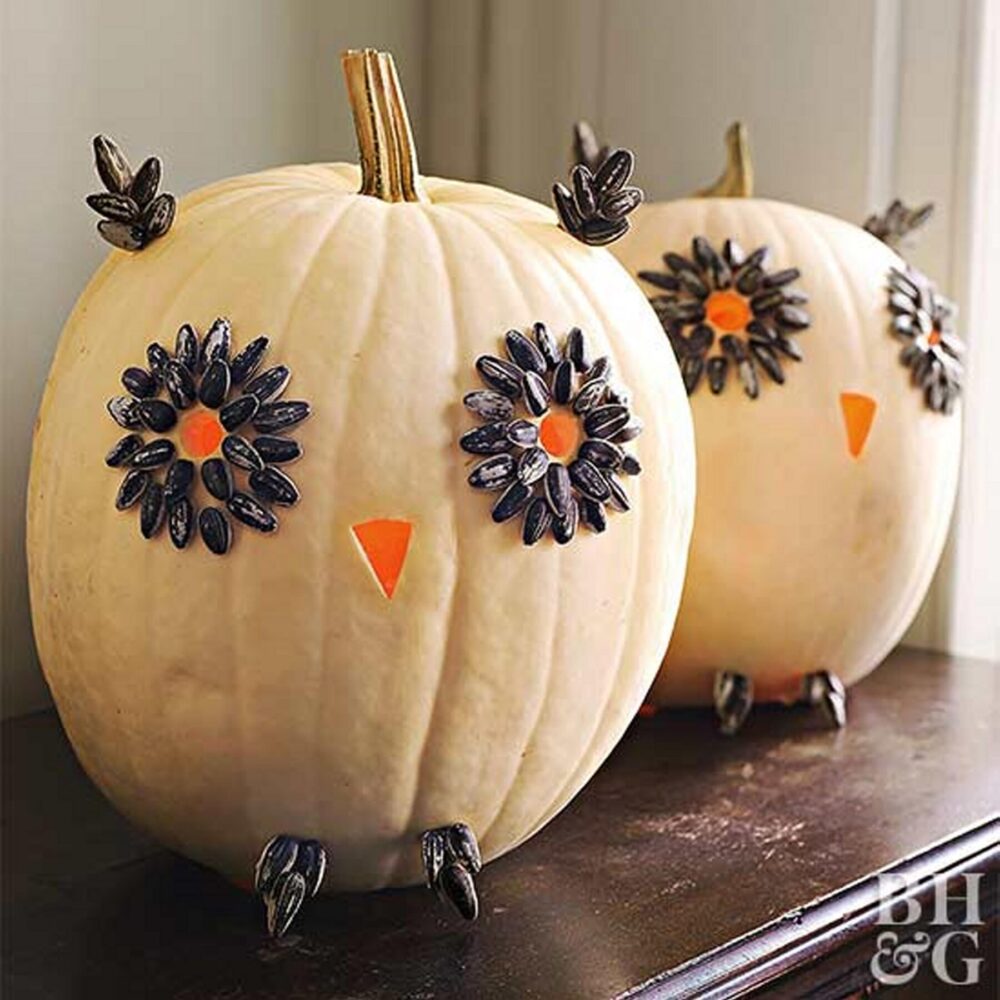 These owls are so cute to display around your home. They are super simple to carve if you have a time crunch or not skilled at carving pumpkins.
The sunflower seeds really give the pumpkin its personality. Honestly, these pumpkins would be great to display even if it's not for Halloween!
Pumpkin Seed Owl Carving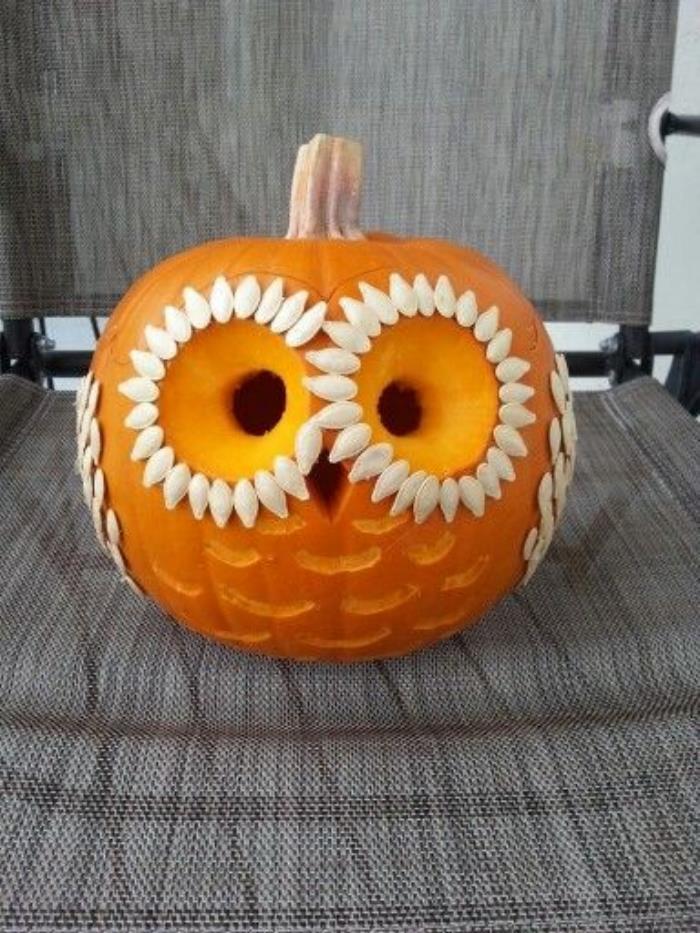 If you want more of a carving challenge for an owl pumpkin, check out this cutie! This one uses the pumpkin seeds as feathers. It is such a resourceful way to use other parts of the pumpkin in your crafting.
Cat Pumpkin Carving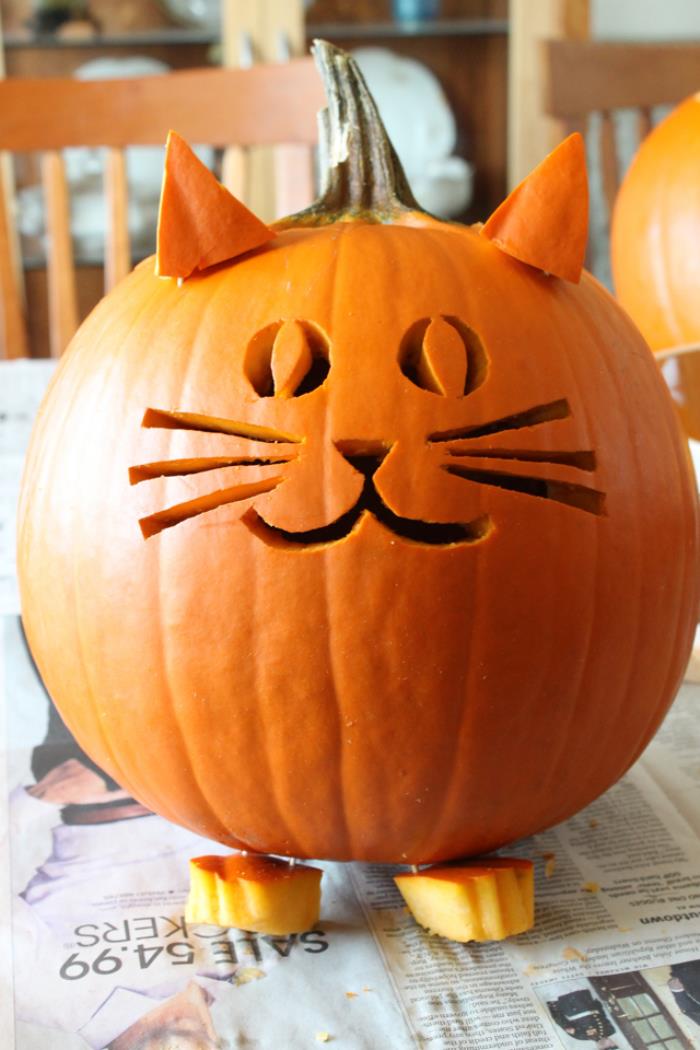 If you're a cat lover, this cute cat pumpkin carving is definitely for you! This plump cat includes cute little attached ears and paws.
It's a very unique pumpkin. If you want to learn how to make this cat, you can do so here.
Snail Pumpkin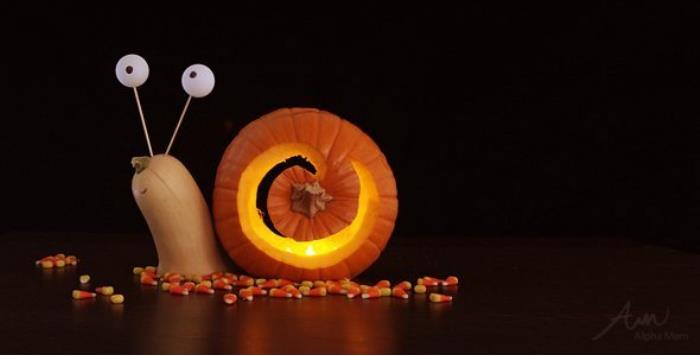 Snails may be small creatures, but they definitely can have big personalities. This snail pumpkin certainly has a fun look! This would be a great display to try in a home with kids.
Turtle Pumpkin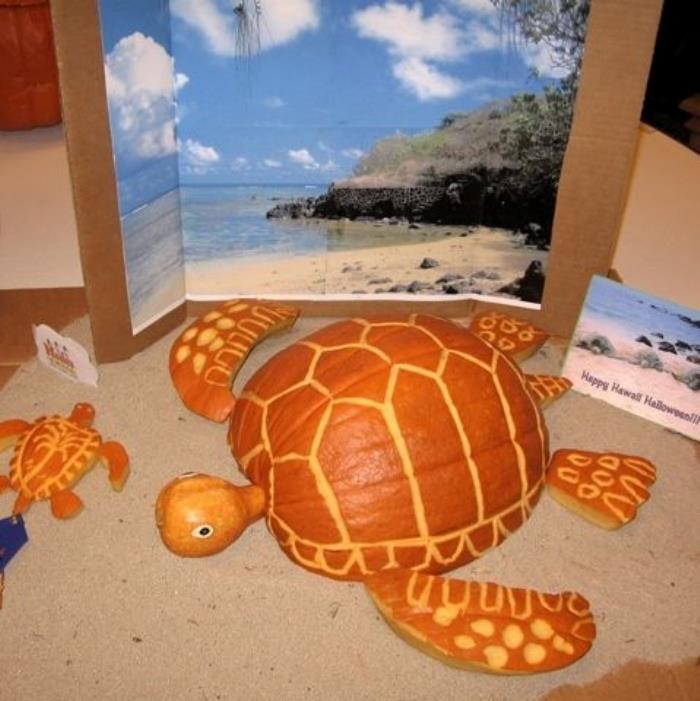 It may be Halloween but it doesn't mean you can't go to the beach. Bring the beach to your home and include a pumpkin turtle friend to keep you company!
Pumpkin Candy Bowl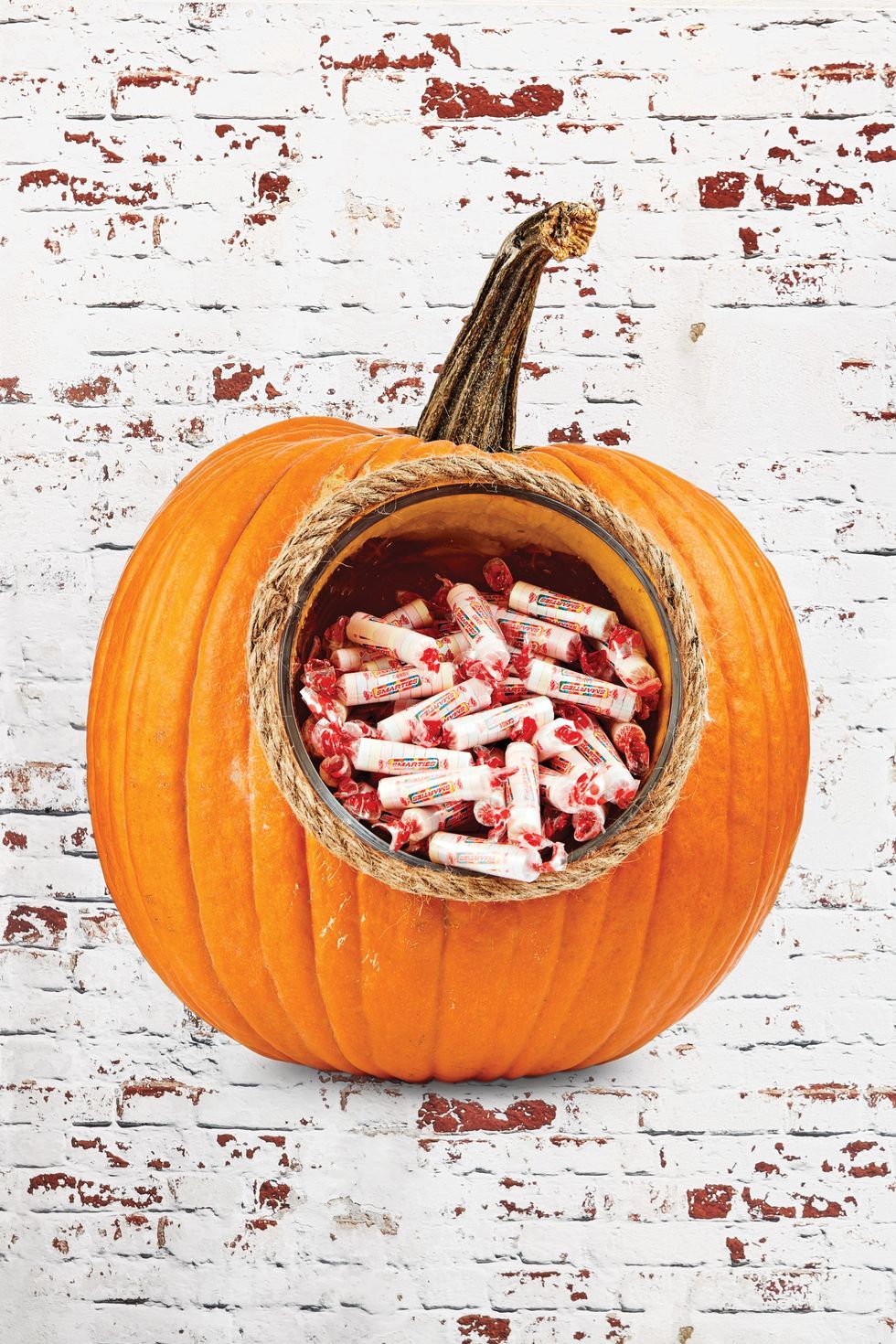 It doesn't hurt to have a Halloween candy bowl (even if it is for yourself). This carving is very easy as it only really needs one hole large enough to fit a candy bowl.
Just glue on a piece of small rope around the opening and pumpkin carving is done!
Pumpkin Family with Accessories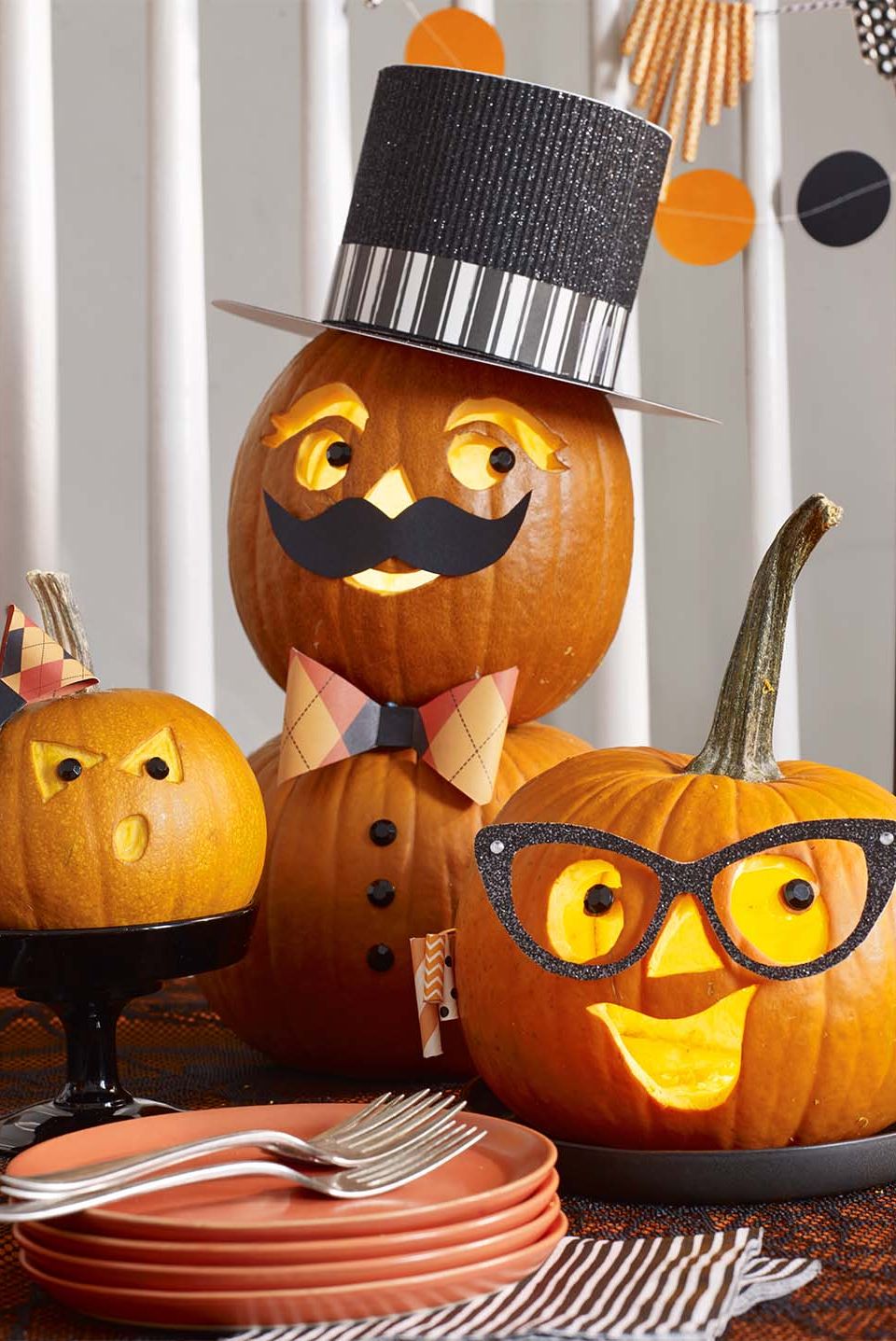 If you like the idea of carving out the traditional Halloween Jack-o-Lantern faces, you can spice them up with some craft paper accessories to give them more personality.
This is a great activity for families with kids where each member can choose which accessory to add to their own pumpkin.
You can use templates for the accessories seen in the photo on Women's Day or you can create your own.
Pumpkin Home + Flower Holder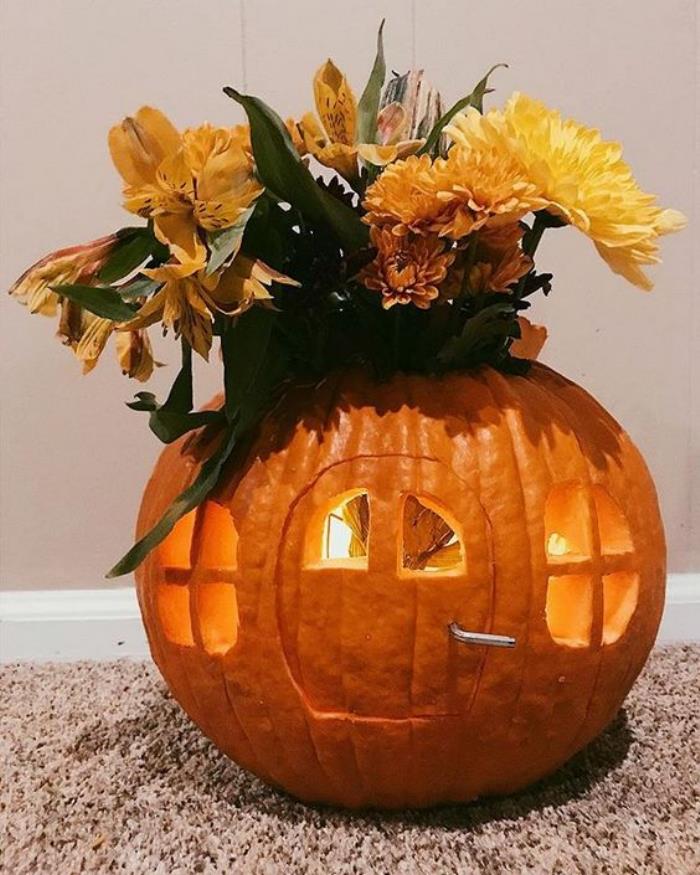 Want to carve a pumpkin to display as a centerpiece but also want to display those beautiful autumn flowers? Combine the two! This house carved pumpkin used to display flowers is sure to make a place feel homey.
RV Trailer Pumpkins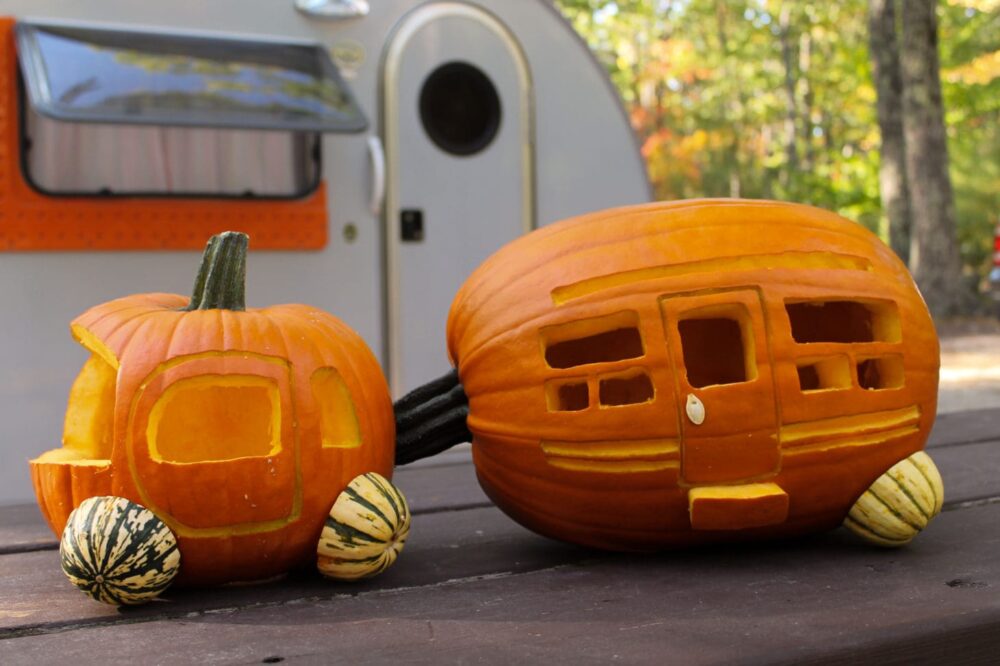 Love camping and taking road trips? Take a rest stop here and check out this RV trailer pumpkin carving! It's such a fun pumpkin display that will make you want to hit the road and travel again.
To recreate this creative pumpkin display, check out the tutorial here.
Pirate Ship Pumpkin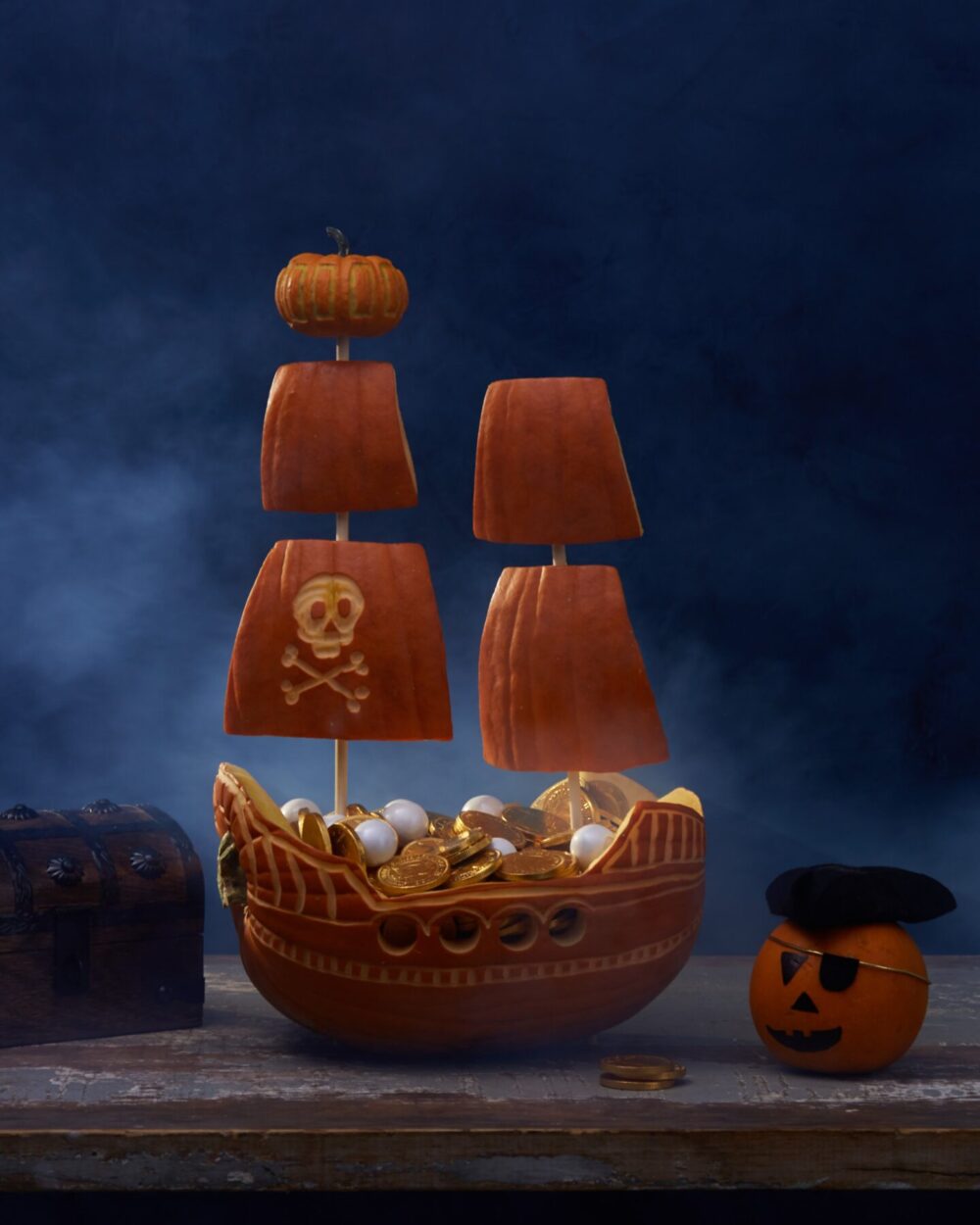 If you want an extra creative project, you can create your own Pirate Ship Pumpkin! It can include chocolate coins, treats, and other fun treasures.
This would make a great centerpiece for a pirate-themed Halloween party…even if you can only invite your household.
Constellation Pumpkin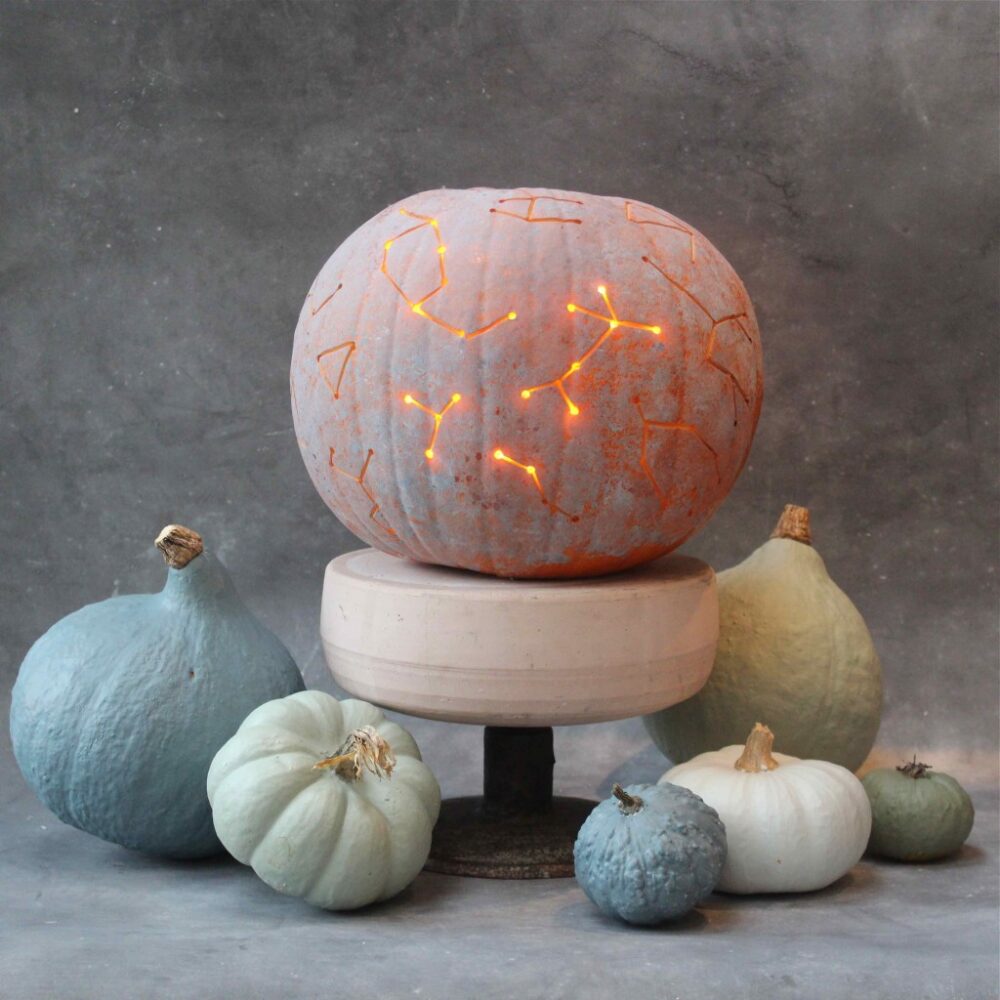 The night sky full of stars is certainly a sight to behold. Unfortunately, cloudy nights can keep us from seeing this natural beauty.
Want to catch those stars for your home? This DIY will teach you how to carve them into a pumpkin for Halloween.
Space Pumpkin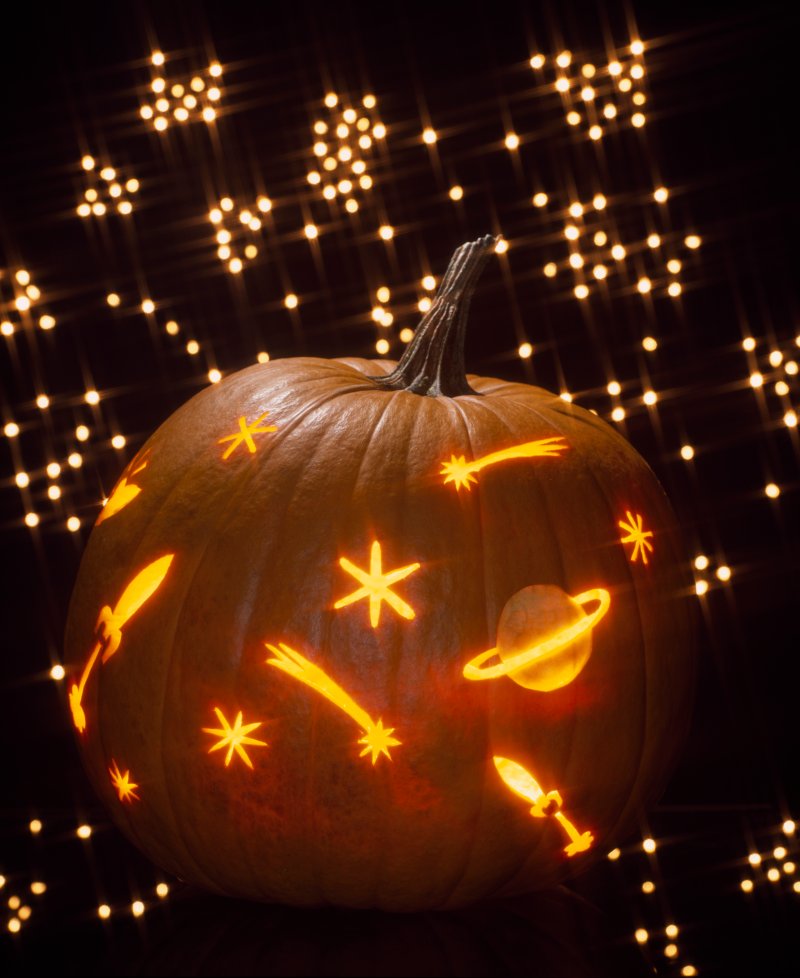 If stars weren't enough for a pumpkin, let's add the rest of space! This pumpkin includes shooting stars, planets, and spaceships. So much fun!
Minecraft Creeper Pumpkins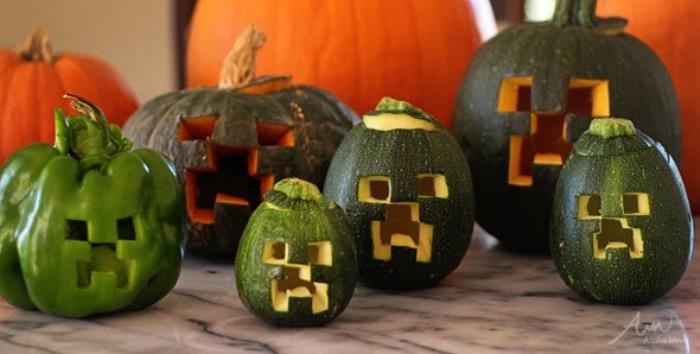 For the video game lovers out there, the next few pumpkins would be great for you. Everyone knows the orange pumpkin but there are green pumpkins out there too!
These Minecraft creeper faces are perfect for green pumpkins.
Jack from Animal Crossing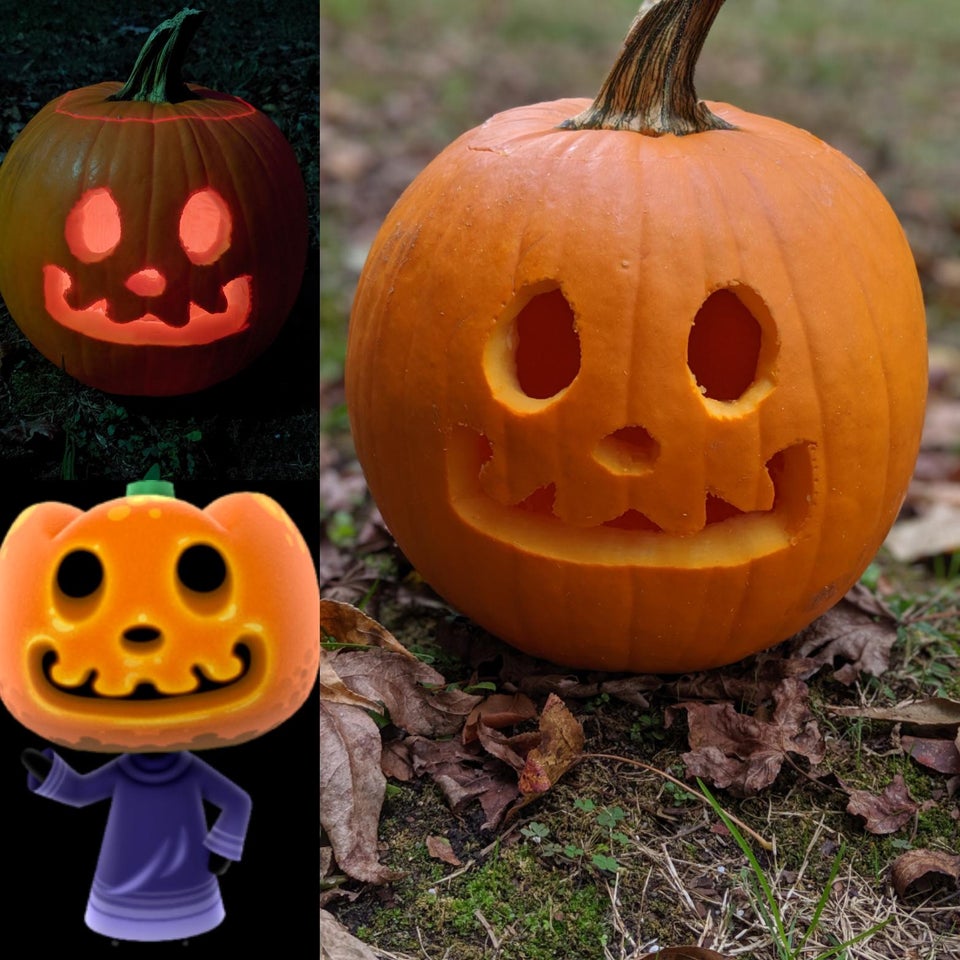 One of the most popular video games of this year is Animal Crossing.
One of the characters in the series is Jack who appears on Halloween to give you gifts.
For Animal Crossing fans, it would be so much fun to have your very own Jack in real life!
Celeste from Animal Crossing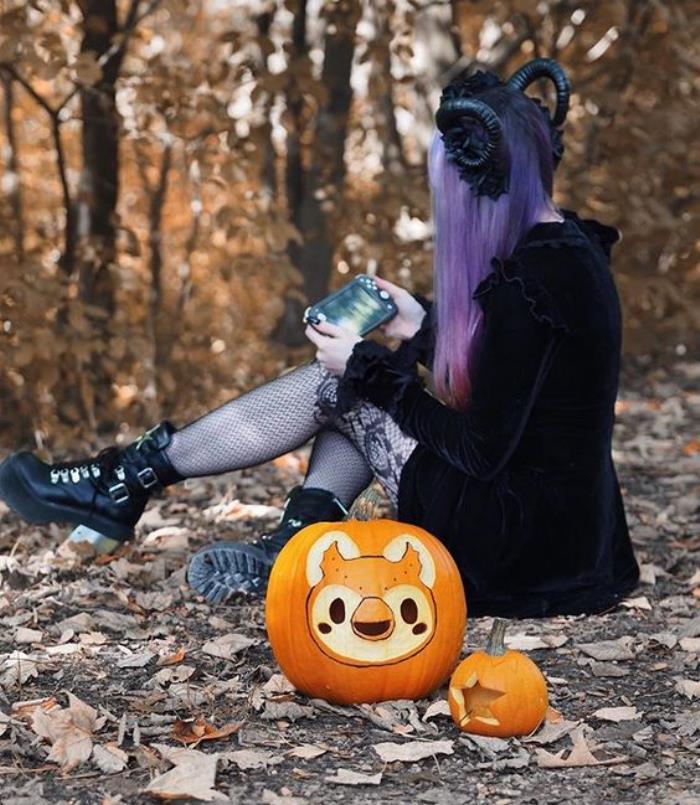 Looking for a different Animal Crossing character to carve into your pumpkin? Try out this Celeste (the star loving owl) pumpkin carving!
This carving happens to combine two of the previous ideas mentioned – owls and stars. I guess you can say they are fit for Halloween!
Leaf Pumpkin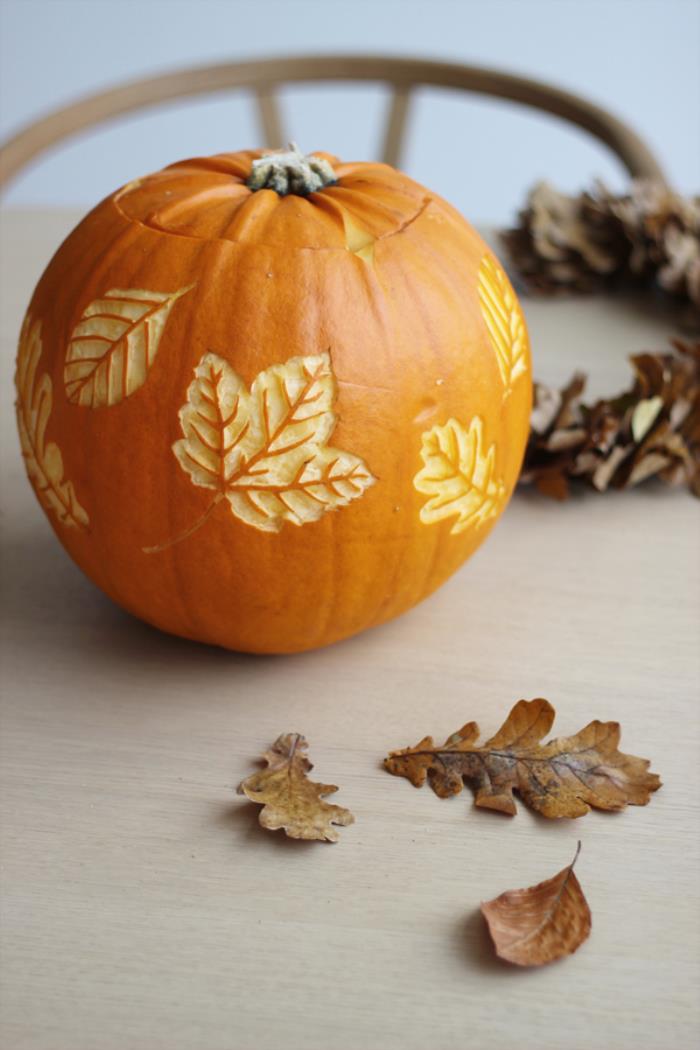 Autumn vibes more your style this Halloween? This leaf pumpkin carving project will definitely give your home a more relaxing autumn feel. It's very beautiful and apparently not hard to make. Try it out!
Mandala Pumpkin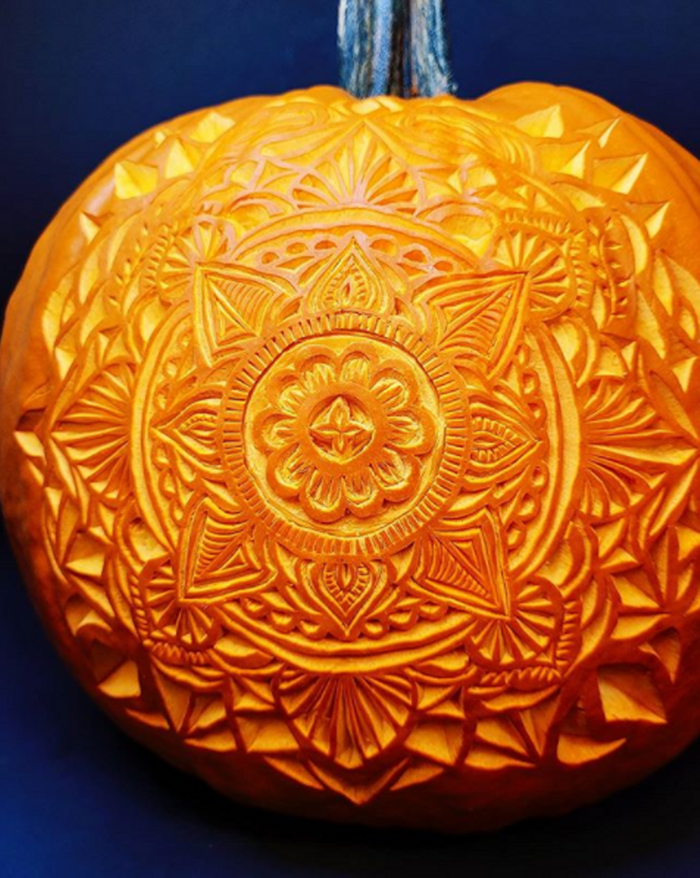 If you have much more time on your hands to carve a pumpkin, here's a mandala pattern pumpkin for some inspiration. The details on this pumpkin are so amazing!
What's great about this pumpkin is that you can create your own pattern to make yours unique.
Carved Pumpkin Lid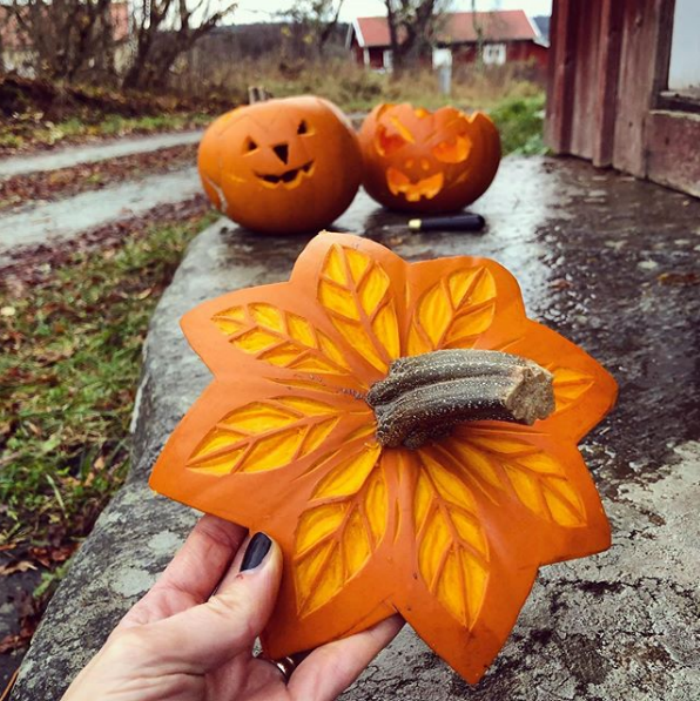 You know how for the typical pumpkin, you cut out the area around the stem to form a "lid"? They always seem to be plain and untouched.
To make your lids more interesting, you can carve out some patterns like leaves. Doesn't it look nice?
Pumpkin Carriage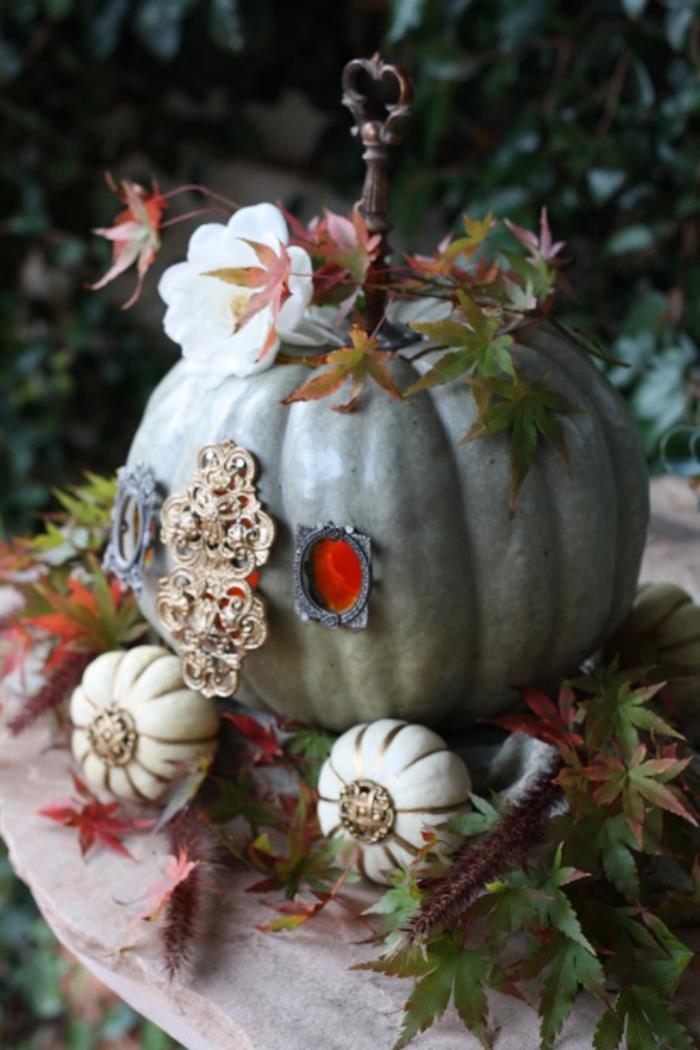 Halloween doesn't always have to be about being spooky. It can also be about feeling magical.
This beautiful pumpkin carriage is an easy carving project but requires some fancy adornments.
If you have the pretty embellishments for this pumpkin, it will certainly make your home feel like you're in a fairytale.
Fairy Garden Pumpkins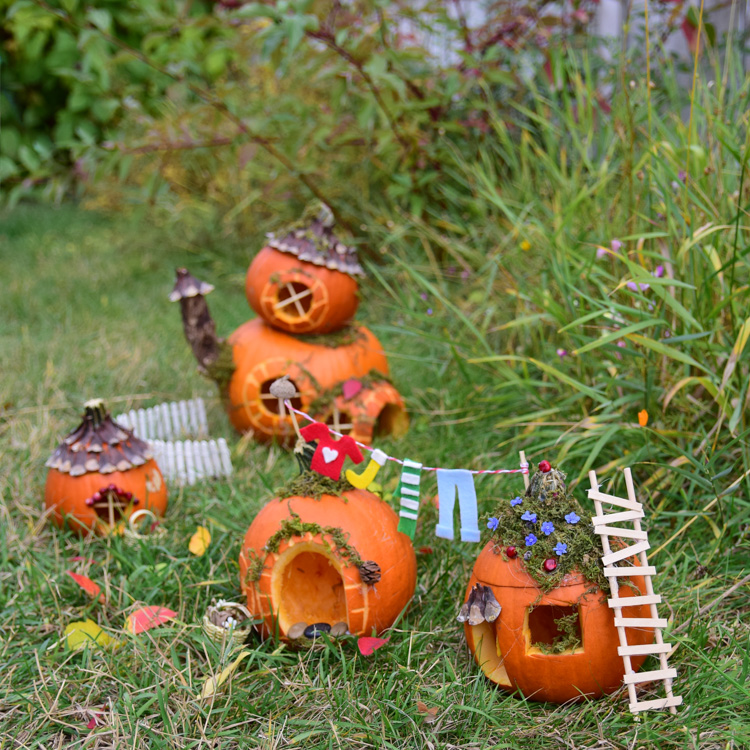 Do you believe in fairies? Build them some cute little homes to place in your garden. They are such a cute little outdoor display. It will certainly make Halloween feel more fantastical!
Tangled Pumpkin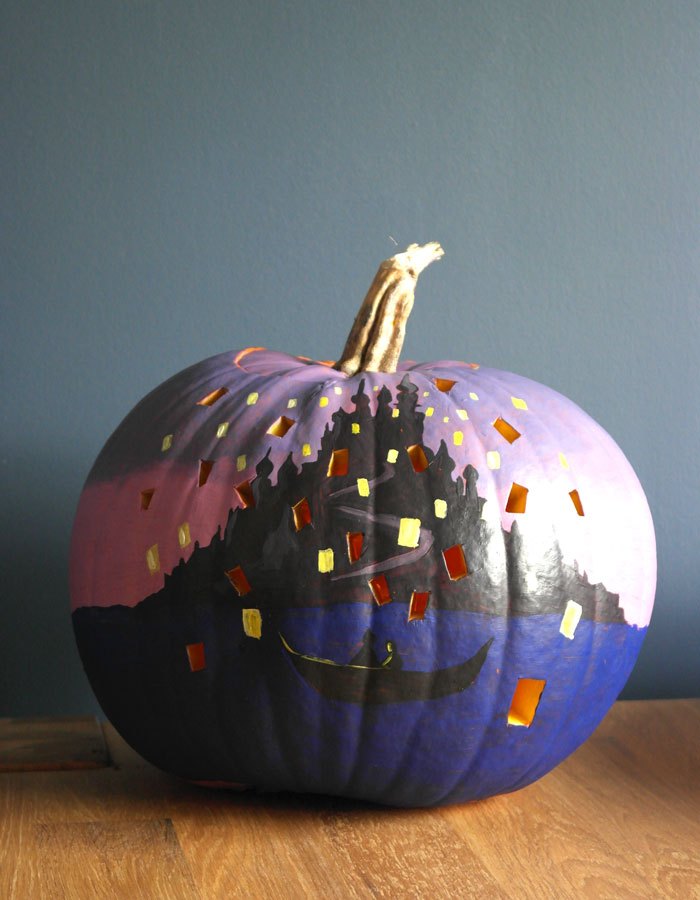 Time to take out some paints and start painting some pumpkins! The art on this pumpkin displays the flying lantern scene from Disney's Tangled.
The carvings on the pumpkin give the beautiful illusion of the flying lanterns at night. The art lets people enjoy the pumpkin during the day! What a great concept!
Mickey Mouse Pumpkin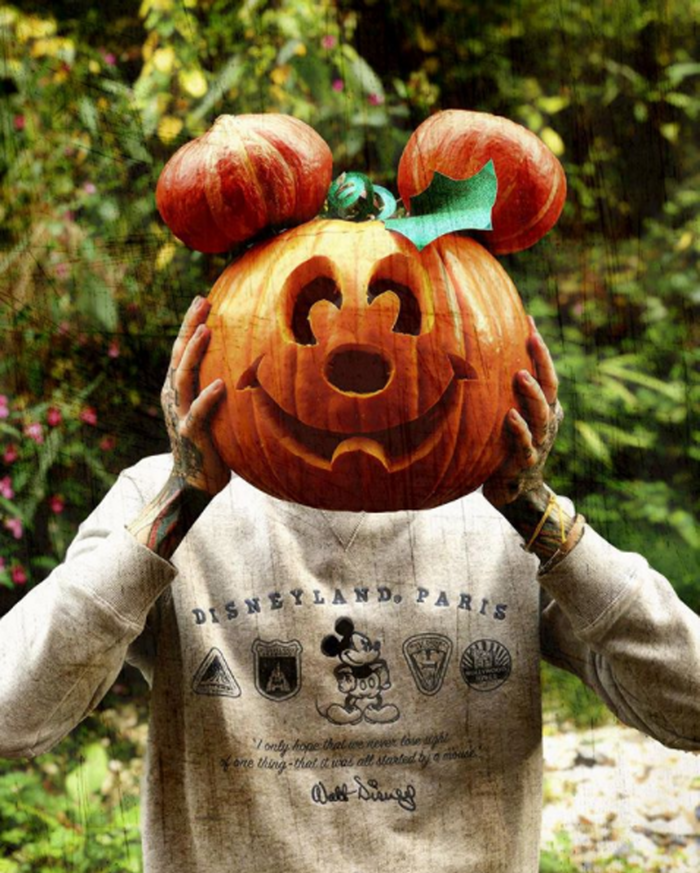 Attention all Disney Lovers! If you're an avid Disney fan, here's your chance to bring this famous mouse to your own house! Having this pumpkin will make your home feel like one of the happiest places on Earth!
Face Off Pumpkin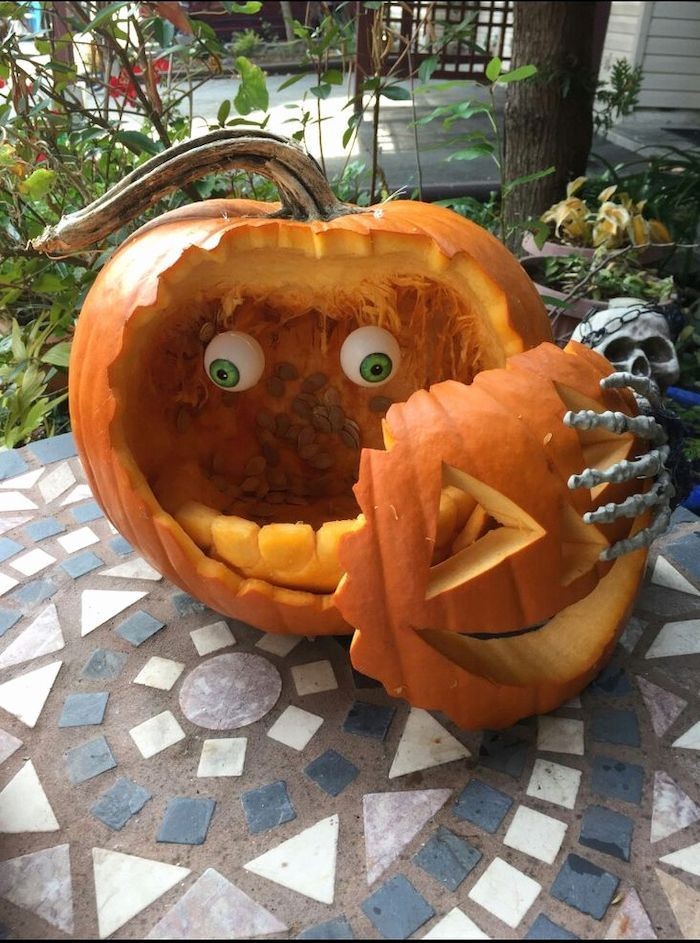 If you prefer a more spooky pumpkin, here's a creative one you may enjoy. It works off the typical Jack-o-lantern face carving, but it gives you a creepy view of what a pumpkin looks like inside.
This carving is one that can give you goosebumps!
Pumpkin Eyeballs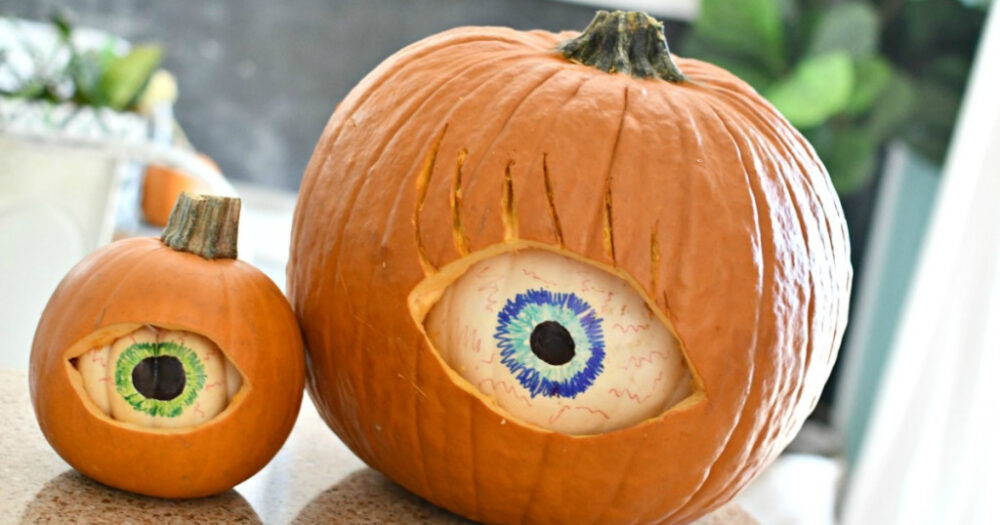 Do you get that feeling that some pumpkins are looking at you? This eyeball pumpkin DIY is pretty easy and requires basic artistic skill. When the final carving comes together, it will certainly give you the spooks!
Mummy Pumpkin
A lot of pumpkin carving ideas require planning, stencilling, and careful cutting. Luckily this pumpkin doesn't need much of that. This mummy pumpkin carving project is definitely one of the easiest.
This mummy can give off that spooky vibe but also be fun.
Which one of these pumpkins caught your attention? I hope these pumpkins have inspired you to go pick out your pumpkins and carve!
PIN IT FOR LATER!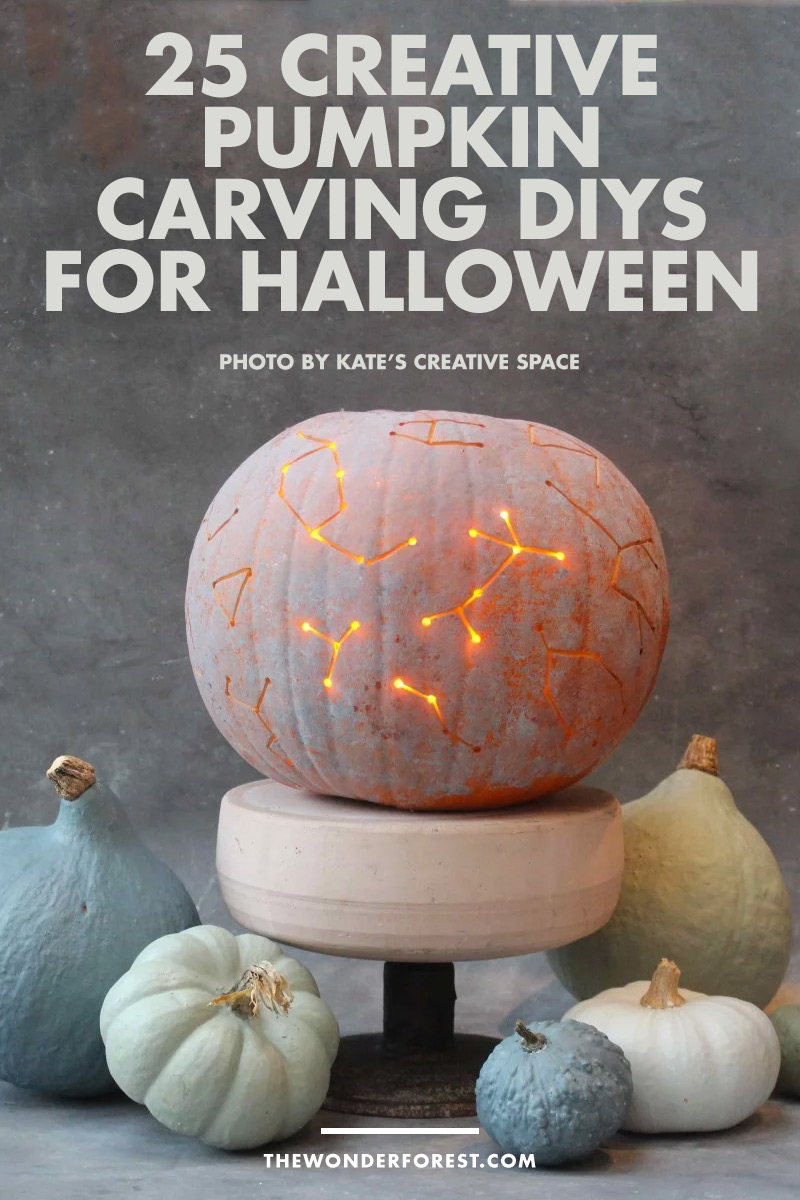 Last Updated on