As we enjoy the warm, sunny days and spend more time outdoors, it's only natural to turn our attention to our outdoor spaces. Whether it's a lovely, large garden, a cozy balcony, or a patio space, it's easier than you think to create an inviting and stylish outdoor area for you to spend your time in! 
While buying new outdoor furniture is an option, why not turn to upcycling to breathe new life into tired pieces while also adding a unique spin to your space?
Let's transform our old, worn-out furniture into stunning, fresh masterpieces!
Are you ready to take your outdoor space to the next level? Let's dive into the world of upcycling and discover the endless possibilities.
Wooden Benches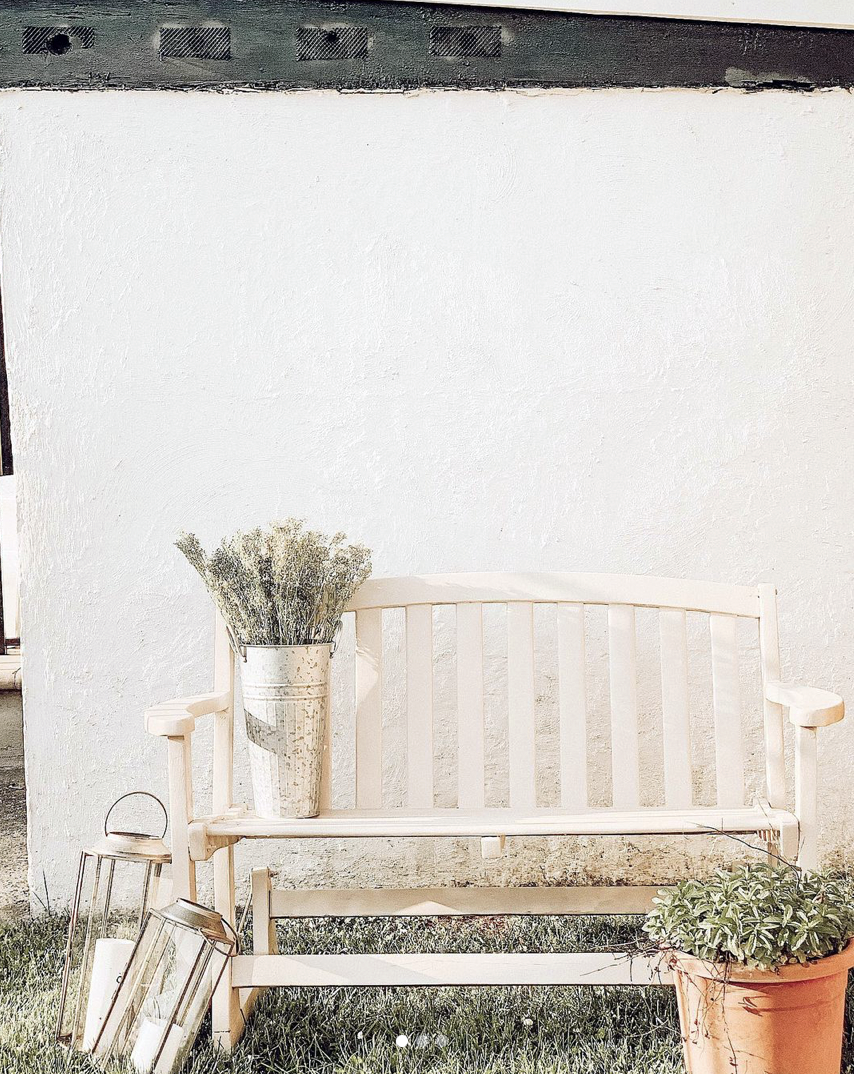 Give an old wooden bench a facelift by sanding it down and applying a fresh coat of paint. Don't forget to experiment with different painting techniques, such as distressing or creating an ombre effect, to give your bench a one-of-a-kind appearance.
Considering adding a selection of cushions in bold and vibrant colours too. Just remember to opt for weather-resistant fabrics that can withstand the elements! Play with patterns, textures, and mix-and-match cushions to create your one-of-a-kind bench.
Rusty Iron Chairs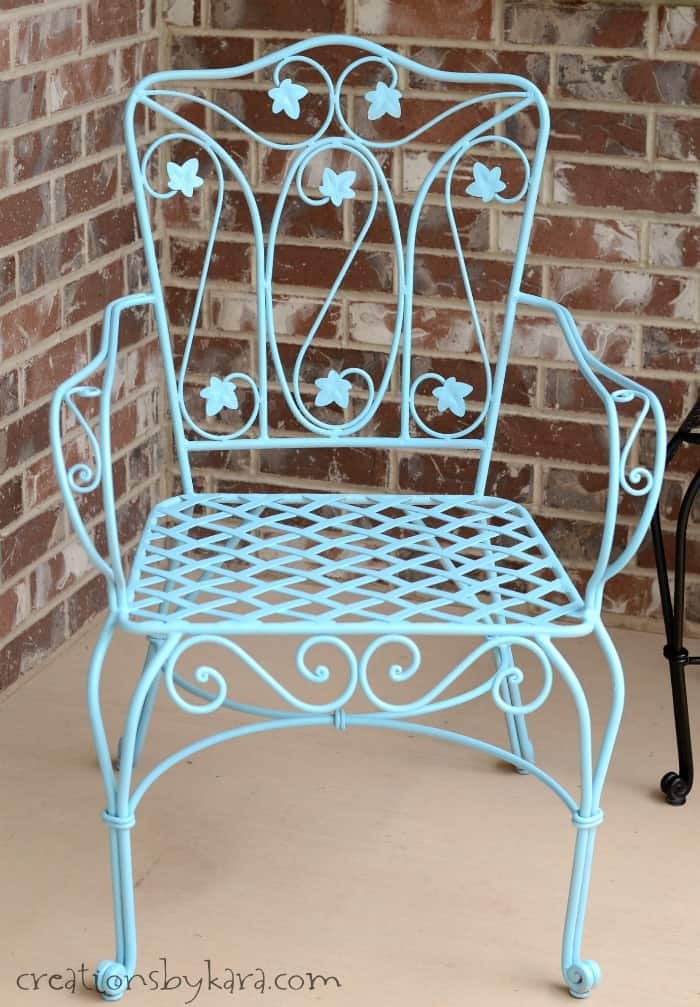 When upcycling rusty iron chairs, it's essential to remove the rust and protect them from further damage — you'll thank yourself when they don't rust again! Start by thoroughly cleaning the chairs with a wire brush or sandpaper to remove any loose pieces. This step will ensure a smooth and clean surface for painting.
After cleaning, apply weather-resistant enamel paint to give your chairs a modern makeover. Choose a paint colour that complements your outdoor space and reflects your personal style!
A Worn-Out Picnic Table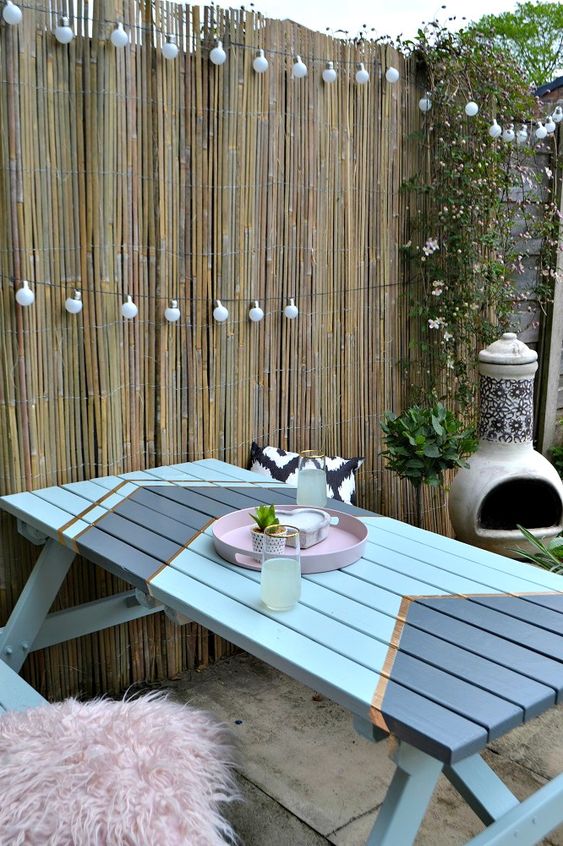 Revamping a worn-out picnic table is a fantastic way to breathe new life into a piece you may have thrown away. You could even take a more adventurous route and paint some beautiful patterns on it too.
Swing Chair or Bench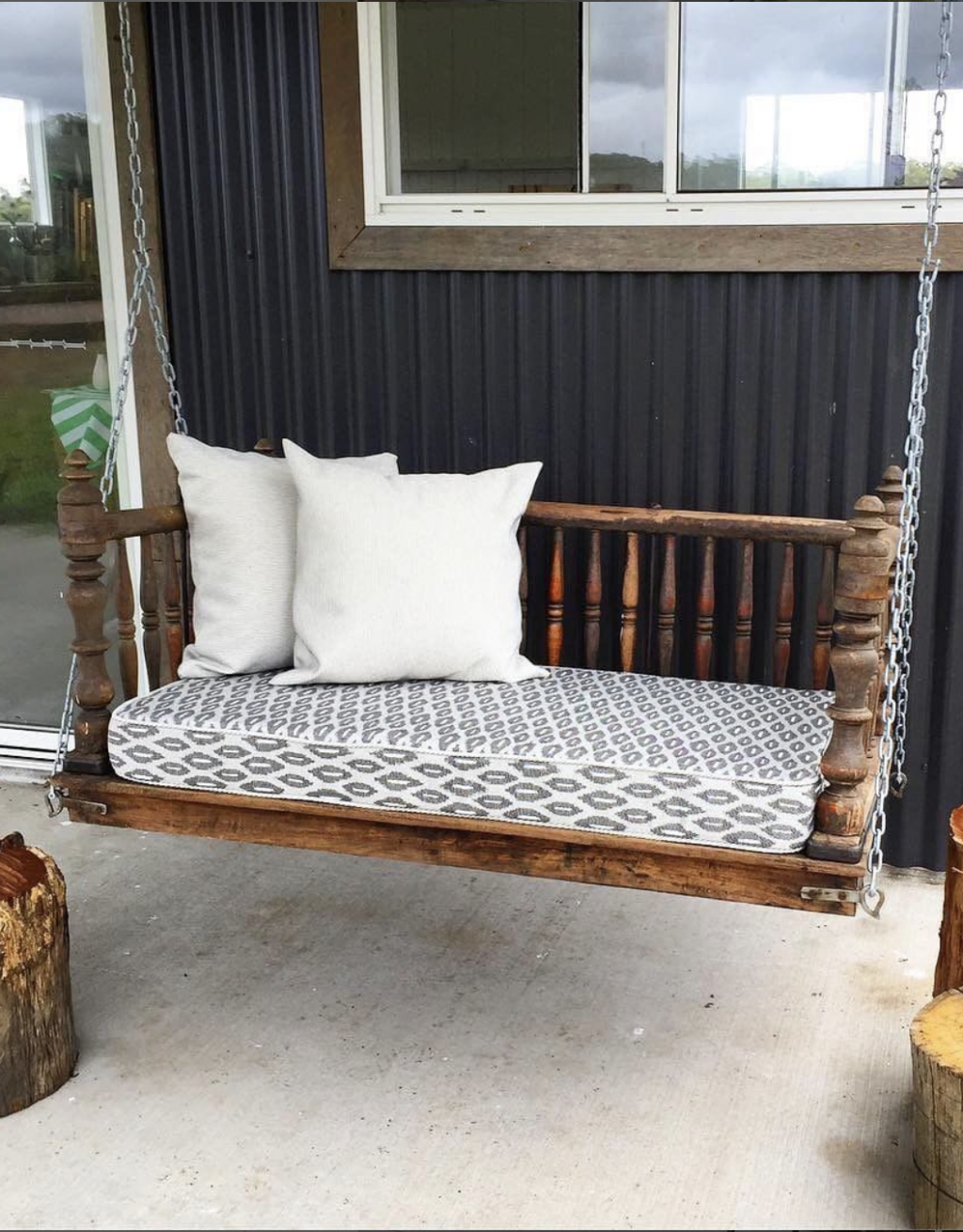 If you have a broken chair or bench that seems beyond repair, don't worry! With a touch of creativity and some handy tools, you can give it a new lease on life as a charismatic outdoor swing.
Pallet Coffee Table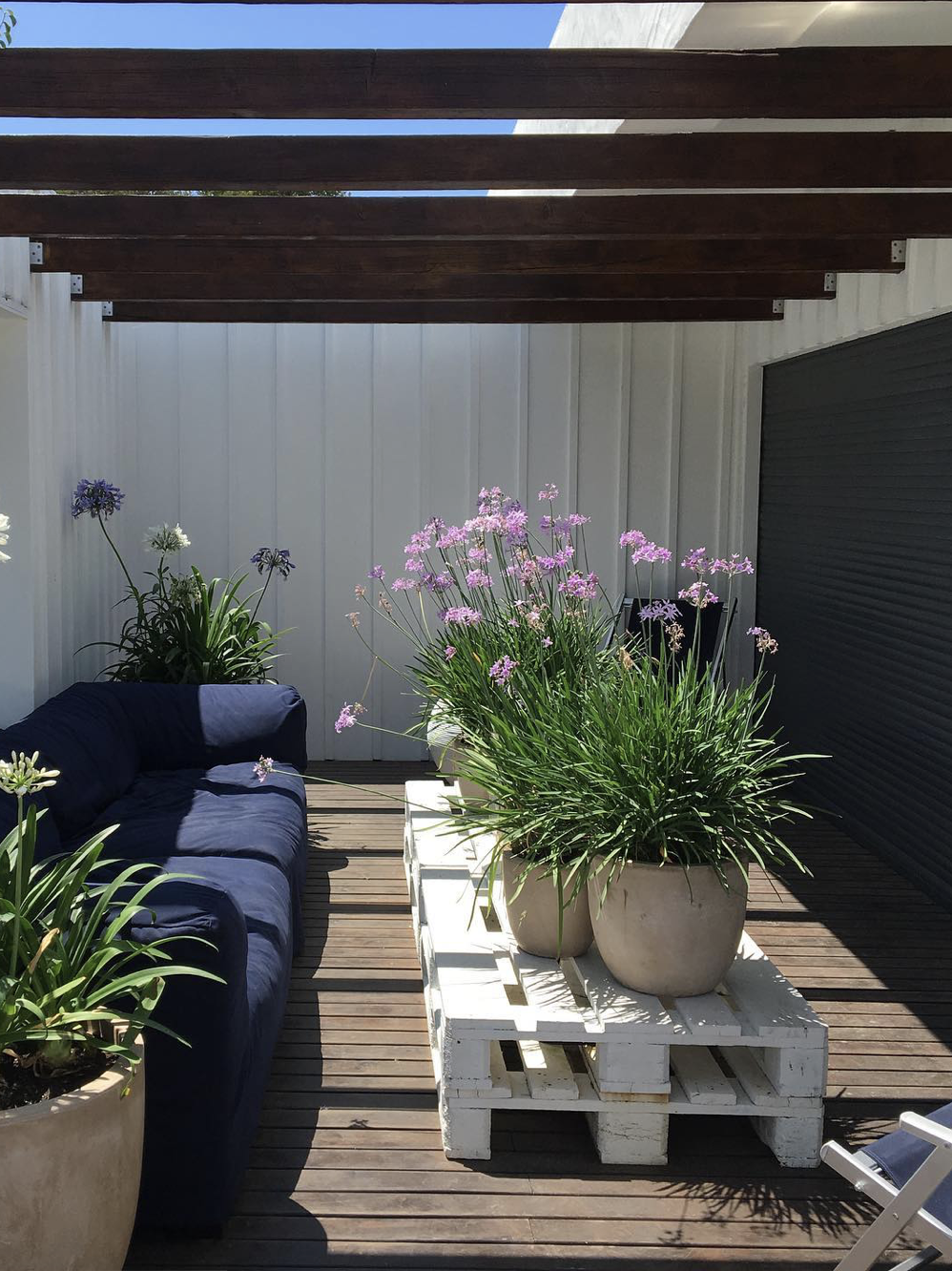 Repurpose wooden pallets into a trendy and eco-friendly coffee table! Sand down your pallets, do a bit of DIY and don't forget to add a clear varnish to protect them or paint them in a colour that complements your outdoor theme.
Discarded Tires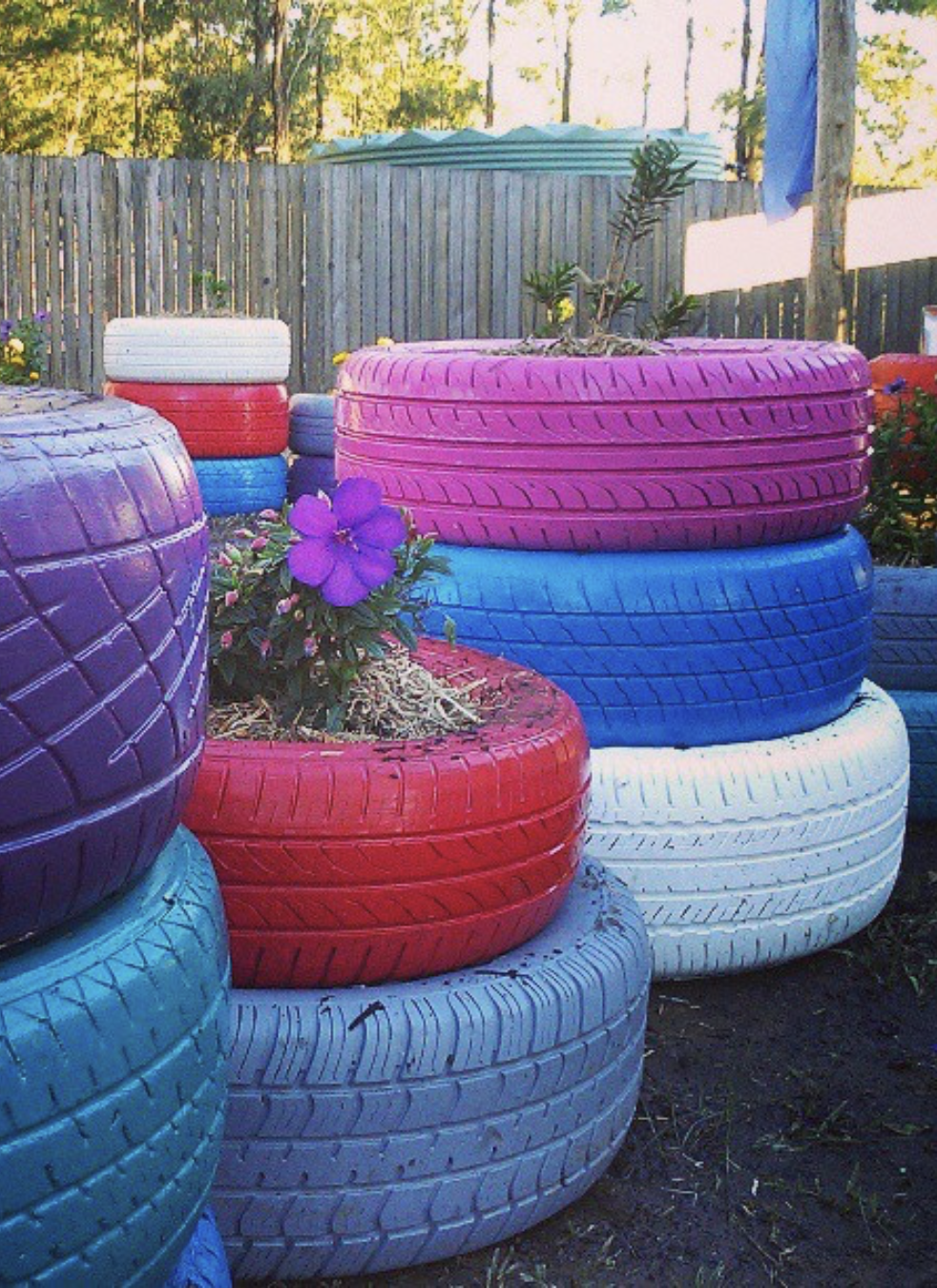 Popped a tire recently? Don't throw it away! Add some fun to your yard by painting your old tyres in bright colours and use them as plant pots or stack them to create an outdoor seating arrangement or play zone.
It can add a colourful twist to your garden!
Wooden Crate Plant Pots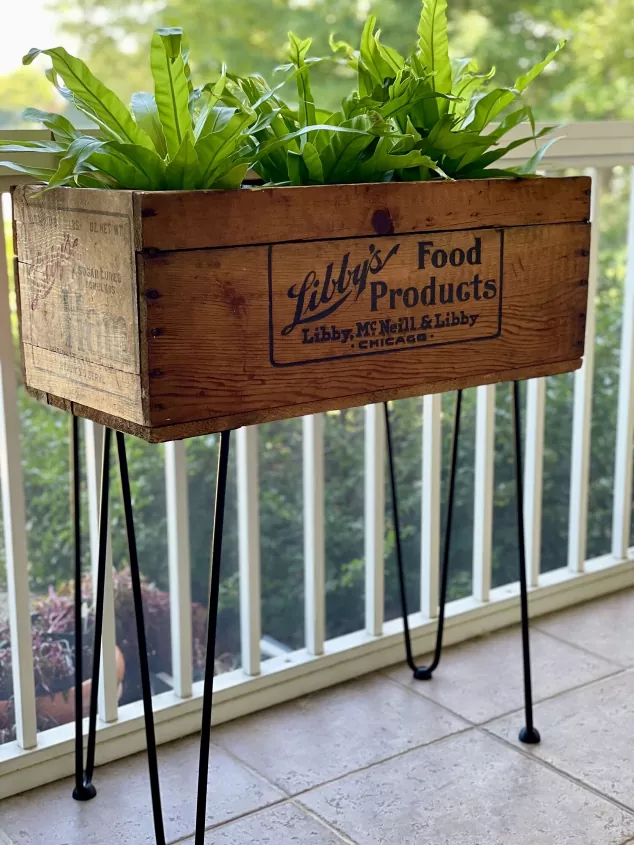 Wooden crates can be transformed into wonderful plant pots that bring a charming touch to your garden, balcony, or patio.
Embrace the versatility of wooden crate plant pots by experimenting with various plant combinations, paint colours, and textures or even leave them as they are for that rustic look!
Breathe Life into an Old Ladder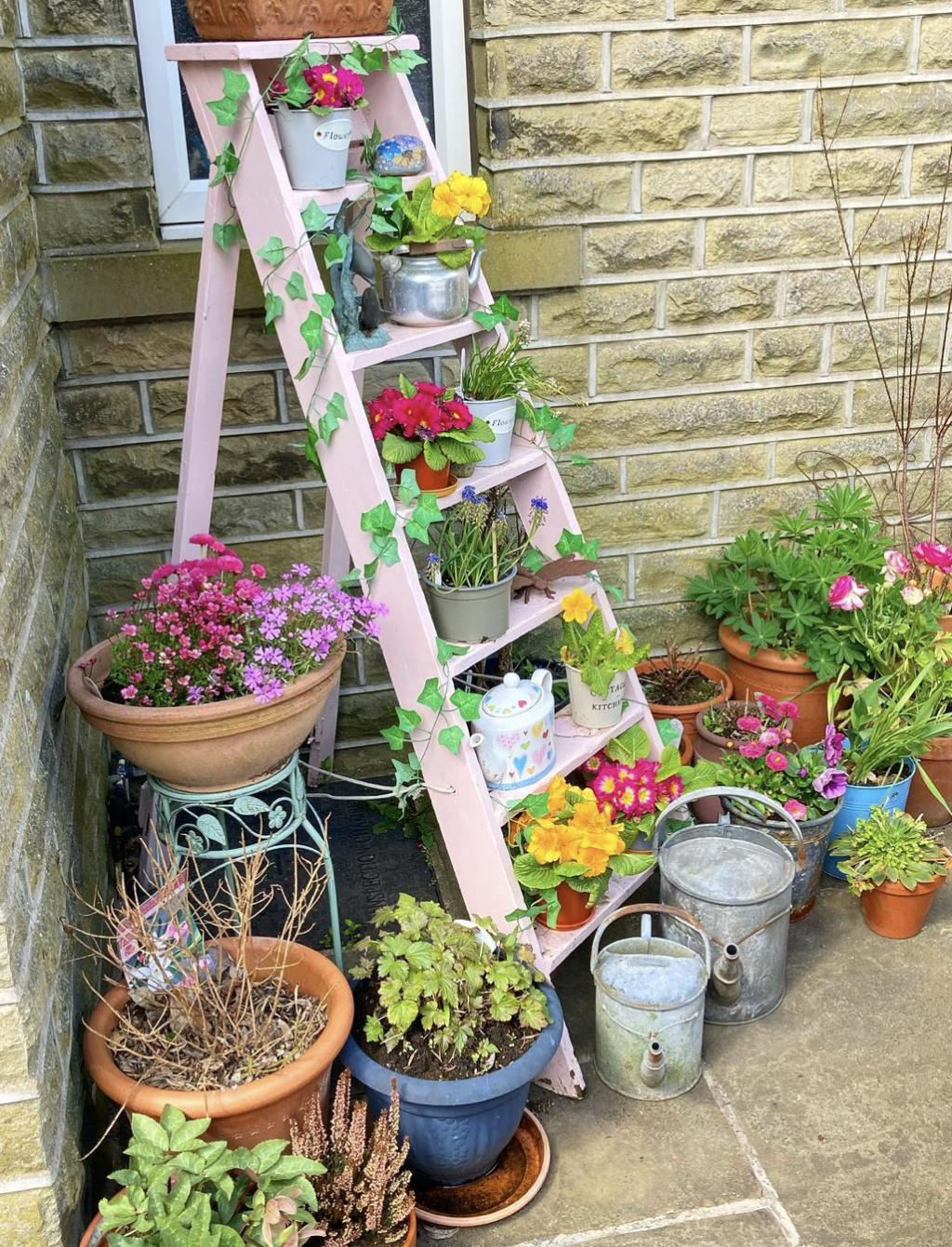 Reinvent an old ladder into a unique plant stand or shelving unit. Paint it, add shelves or hooks, and display your beautiful potted plants, hanging baskets and outdoor accessories.
Whether placed in a garden, on a patio, or even inside your home, the ladder plant stand is a great space saver. It's a fantastic concept to showcase your creativity while bringing new life to an old and forgotten item.
Wicker Chair Makeover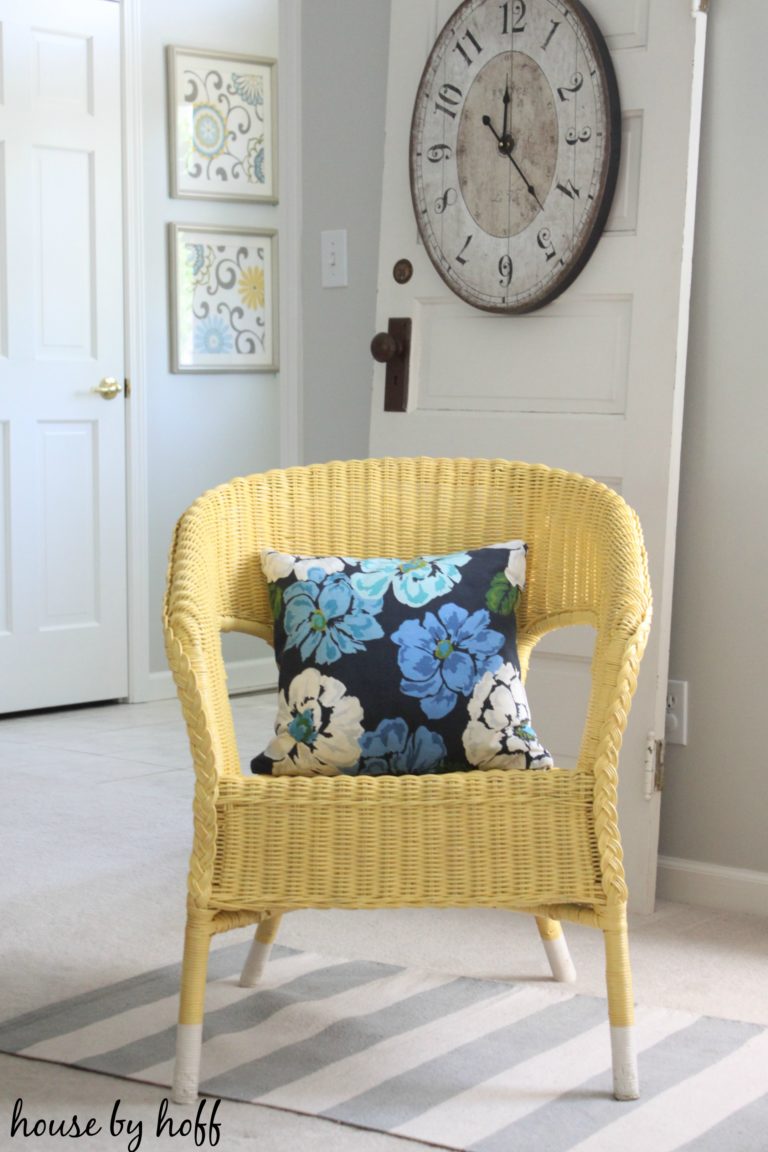 Update a worn-out wicker chair by replacing any damaged or worn cane with new material or by painting it in a fresh colour!.
Top tip: Always remember to apply a protective sealant to maintain its natural beauty!
Rework a Wine Barrel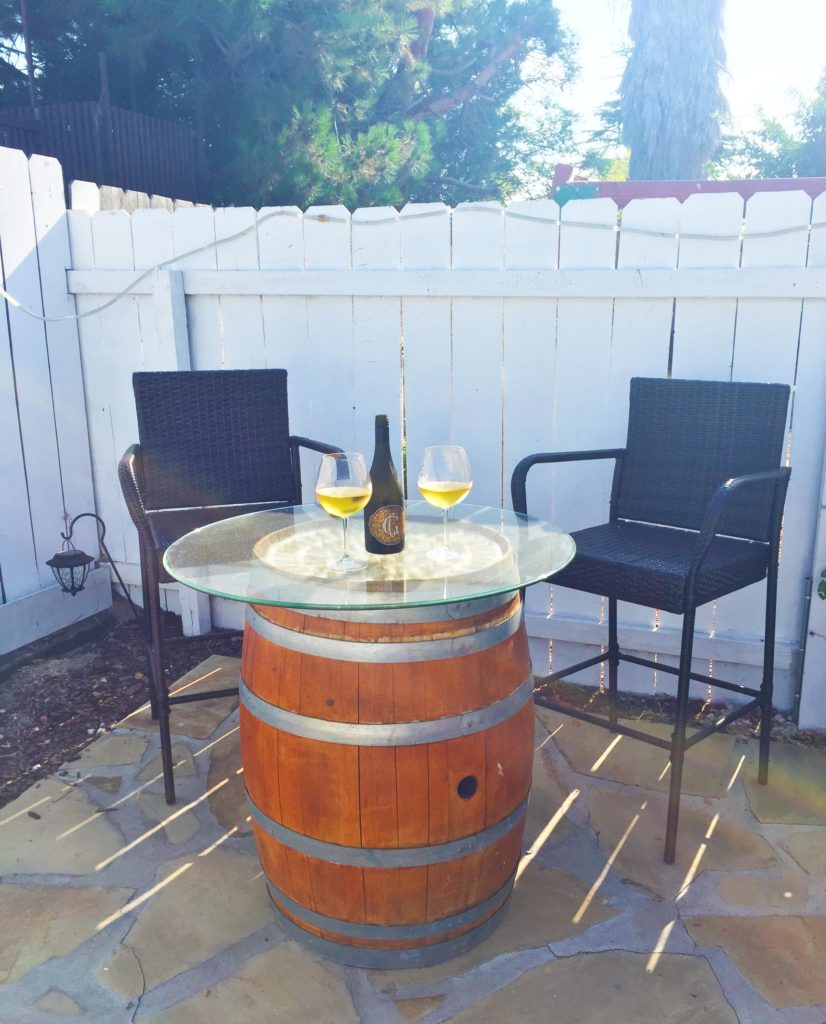 Do you love wine or have a special barrel that you got as a gift?
Reworking a wine barrel is a brilliant way to add a touch of rustic elegance to your outdoor space and it can have a meaningful touch! By transforming it into a unique side table or stool, you can create a statement piece that showcases your love for wine.
Vintage Suitcase Plant Pots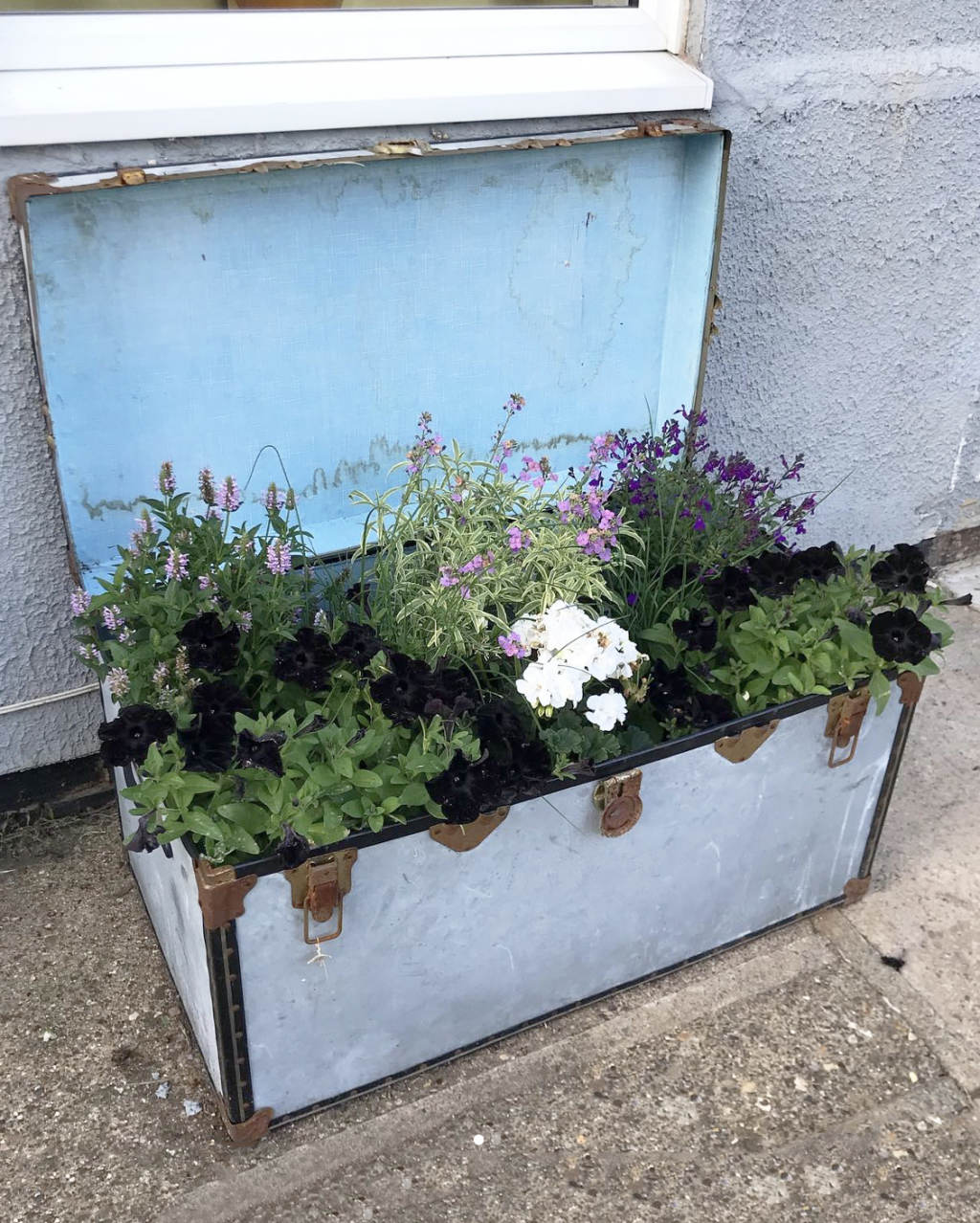 Give your suitcases a new purpose by filling them with soil and planting some beautiful flowers.
Don't have any old suitcases of your own? There are tons of vintage suitcases in charity and vintage shops. Once filled with memories and stories, they are now ready to start a new adventure!
Transform an Old Cabinet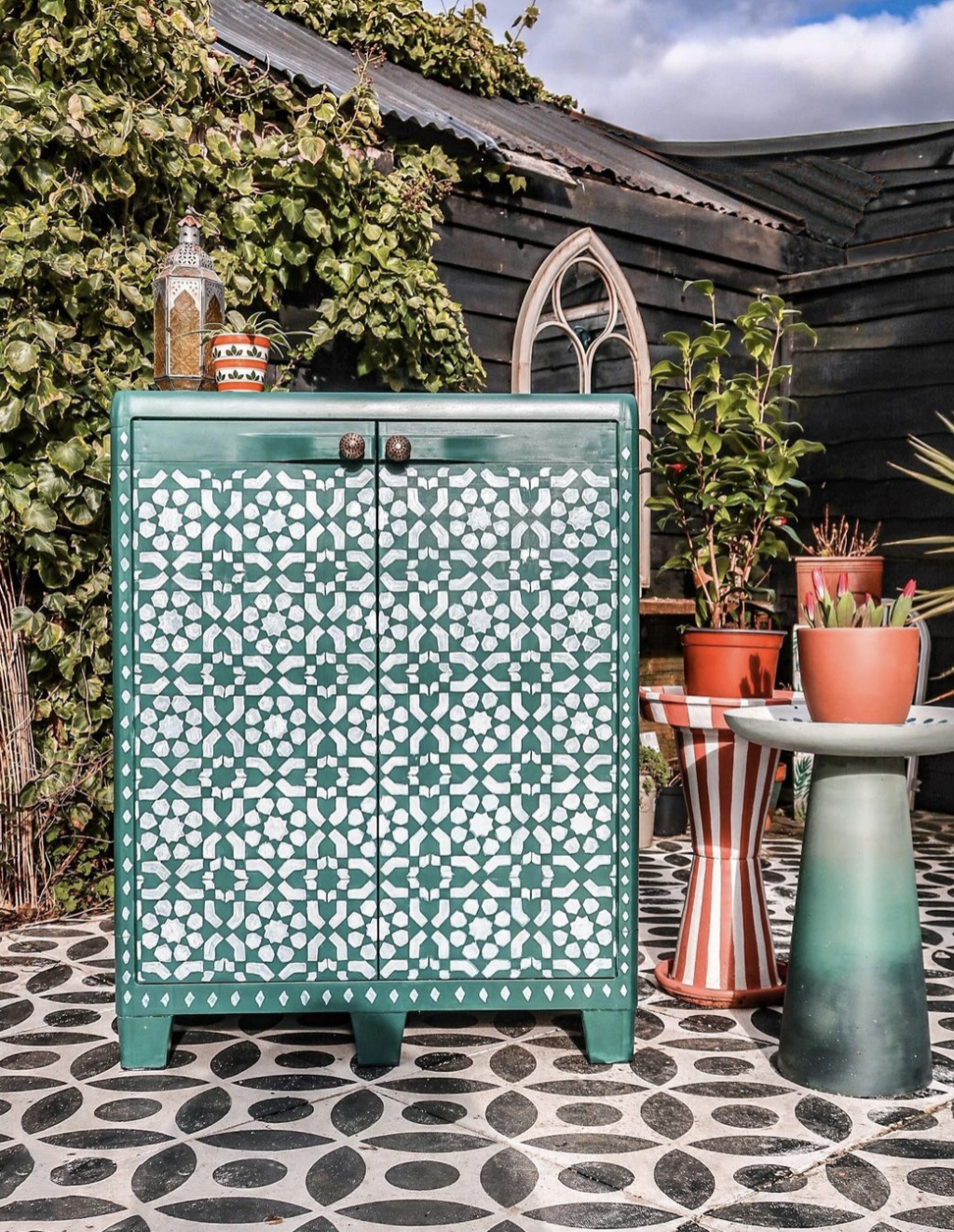 Give an old cabinet a glow-up with some new paint and a pretty pattern! With some weatherproof and rust-resistant paint, you can use it to organize and store outdoor cushions, gardening supplies, or your barbecue tools.
Bed Frame Garden Bench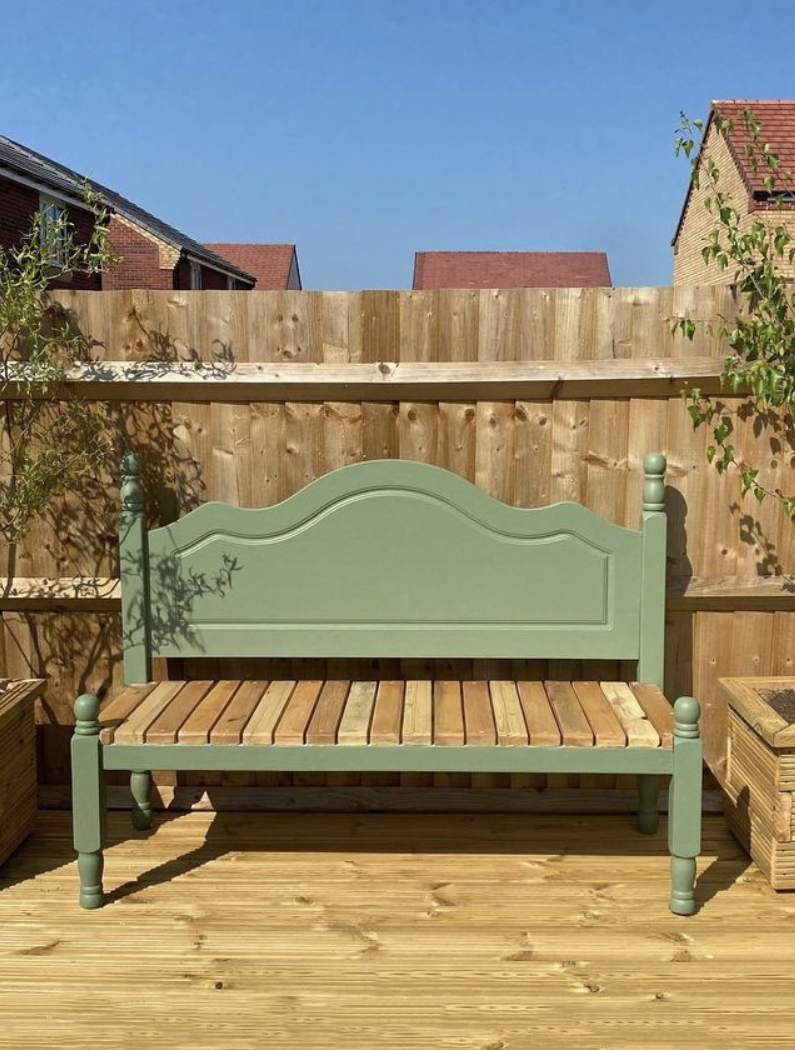 Repurpose a vintage bed frame as a unique garden bench! Remove the headboard and footboard, reinforce the frame, and add a weather-resistant coat of paint. Look how wonderful this colour is!
Cinder Block Bench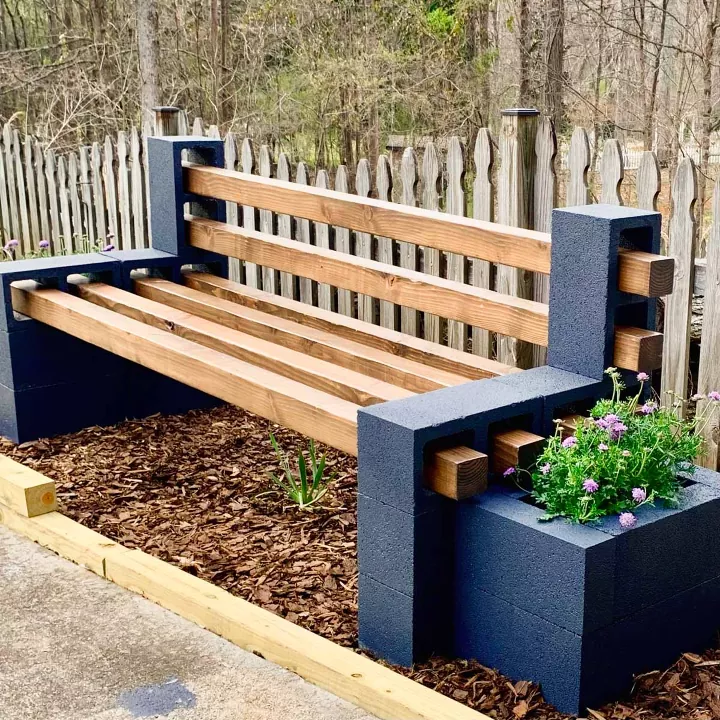 Transform some concrete blocks into a unique and eye-catching bench that combines functionality and creativity. This upcycling project not only repurposes materials but also provides an opportunity to showcase your personal style and design flair. It has a lovely rustic look and is super unique too!
A Crib Bench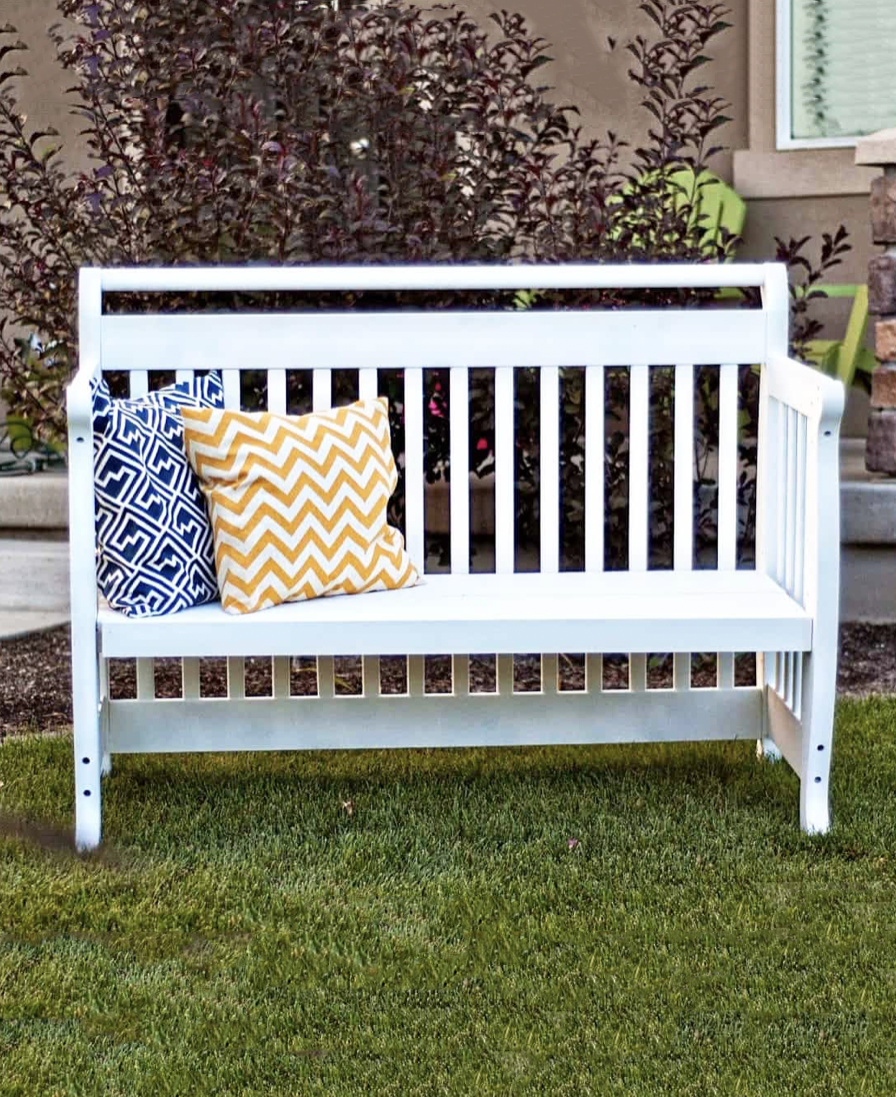 Transforming your child's crib into an outdoor garden bench is a creative and sustainable way to give new life to an outgrown piece of furniture! This upcycling project not only repurposes the crib but also adds a wonderful seating area full of memories to your outdoor space.
Remember, upcycling is all about creativity and giving new life to your unwanted items. With a little imagination and some DIY, you can transform so many items that you would have simply thrown away.
Let your upcycling journey begin!
PIN THIS: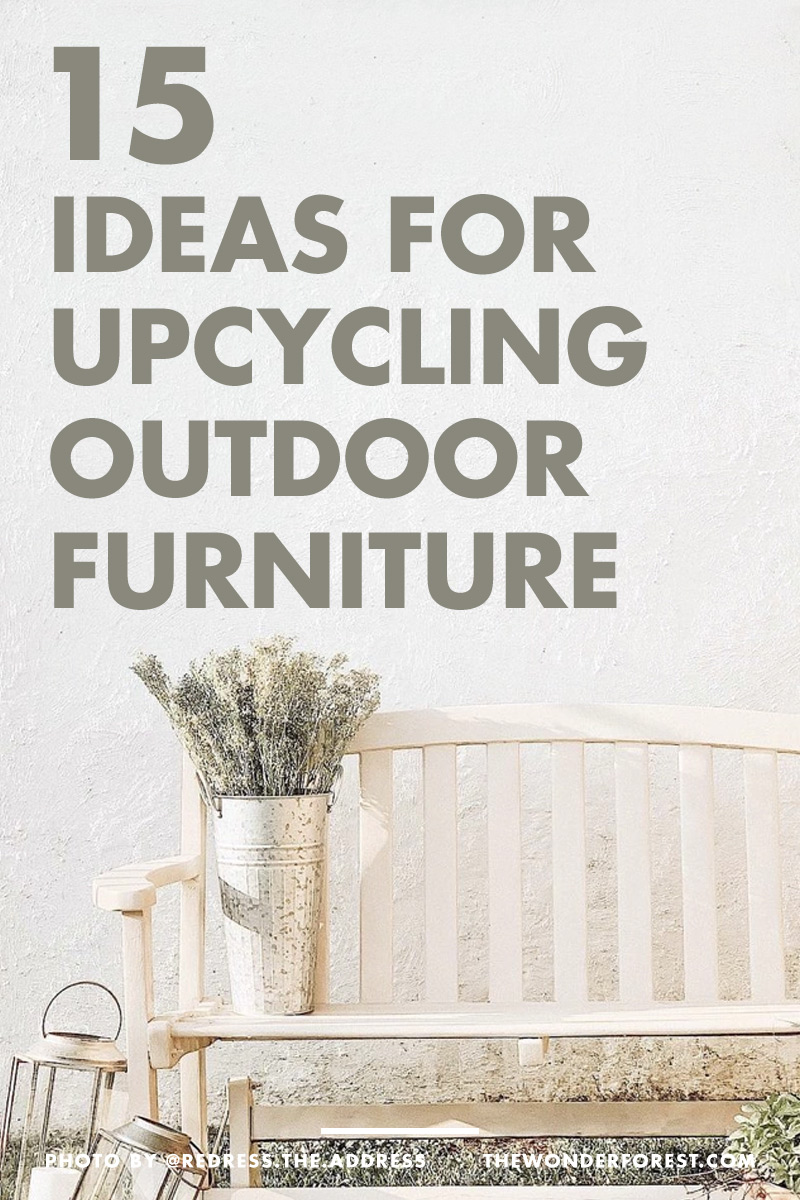 Last Updated on