Your backyard has the potential to become a tranquil oasis where you can unwind, relax, and enjoy the beauty of nature without breaking the bank. With a little creativity and smart planning, you can transform your outdoor space into a peaceful retreat that feels like a luxurious getaway.
Let's explore some budget-friendly ideas and practical tips to help you create a backyard oasis that suits your style, enhances your well-being, and provides endless enjoyment for you, your family, and your friends.
Define Your Vision
Before diving into the transformation process, take some time to define your vision for your backyard oasis. Consider how you want to use the space; whether it's for entertaining guests, gardening, or simply creating a peaceful sanctuary for yourself.
Visualize the ambience, style, and overall theme that aligns with your preferences. This will guide your decision-making throughout the project! Get inspired with our list of dreamy outdoor spaces!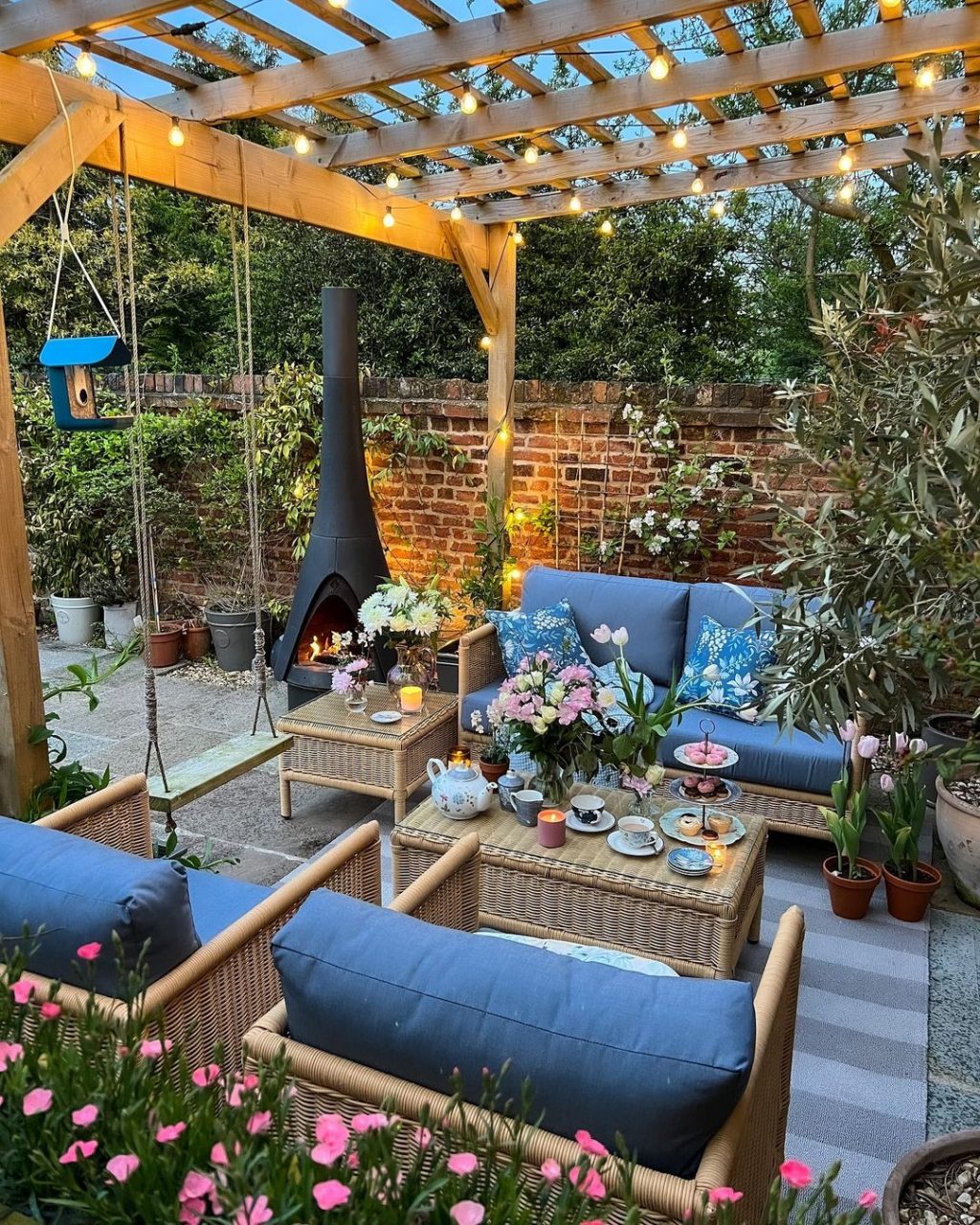 What is the feel of your desired space? Are you looking for a cosy and intimate setting, or do you envision a vibrant and lively entertainment area?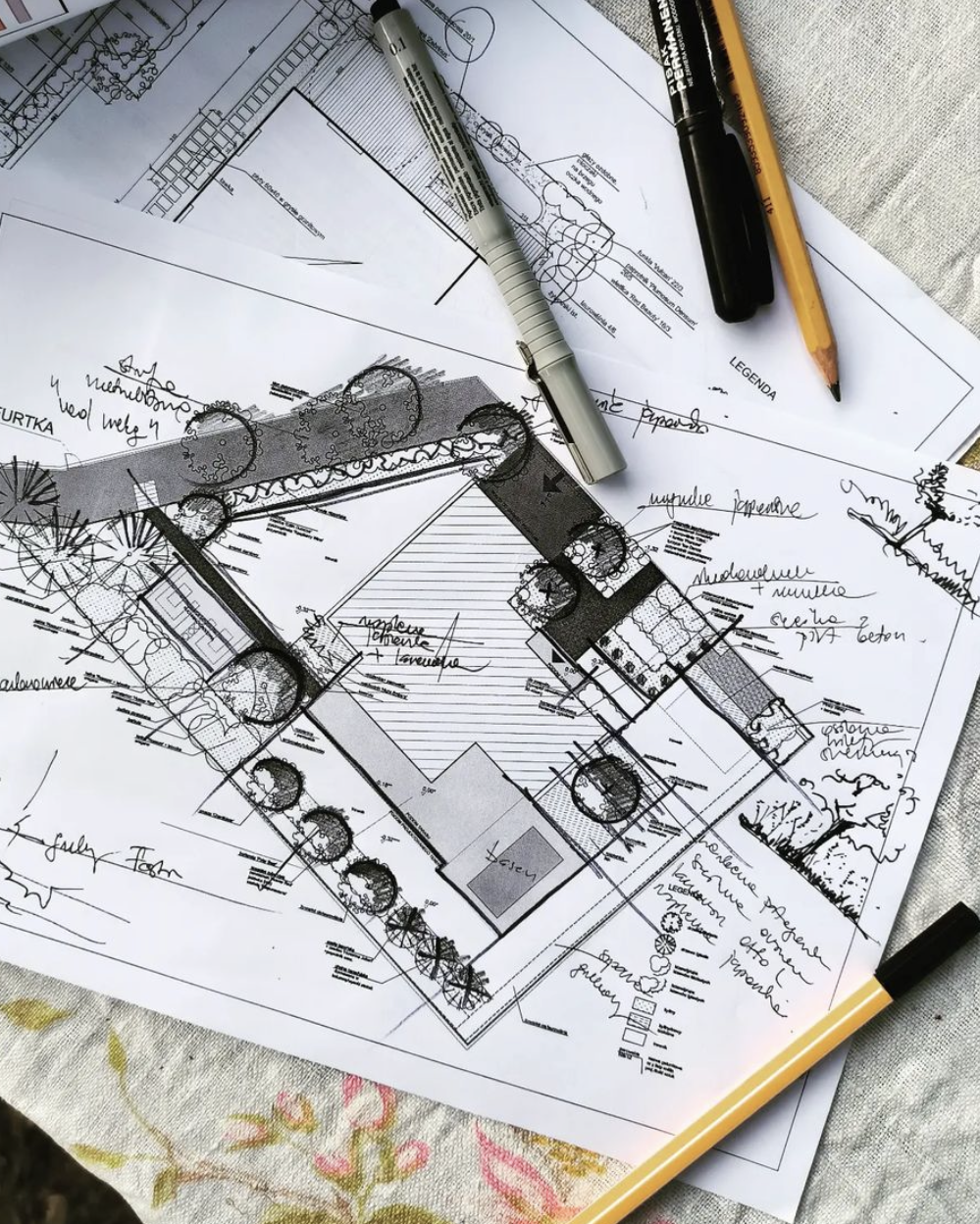 Next, consider the style and theme that you'd like. Do you prefer a modern and minimalist design, or are you drawn to a more rustic and natural aesthetic? Visualize the colours, textures, and overall ambience that will make your backyard oasis feel like a true reflection of your personal style.
As you define your vision, also consider any specific elements, or features you'd like to incorporate. Perhaps you dream of a tranquil water feature, a pergola for shade, or a dedicated area for outdoor dining.
These details will help guide your decision-making process and ensure that your backyard oasis becomes a space that is not only beautiful but also functional and tailored to your needs!
By defining your vision from the outset, you set the foundation for a successful transformation that brings your dream backyard oasis to life. So, grab a pen and paper, sketch out your ideas, and let your imagination soar as you define the vision for your outdoor sanctuary.
Plan and Prioritize
Once you have a clear vision, create a plan that outlines the key elements you want to incorporate into your backyard oasis. Determine your budget and prioritize the features that are most important to you.
Do you want a nice seating area, greenery, water features, or fancy lighting? How much does each element cost, and can you set it up yourself or do you need to hire?
By establishing your priorities, you can allocate your resources accordingly and avoid overspending on less essential elements!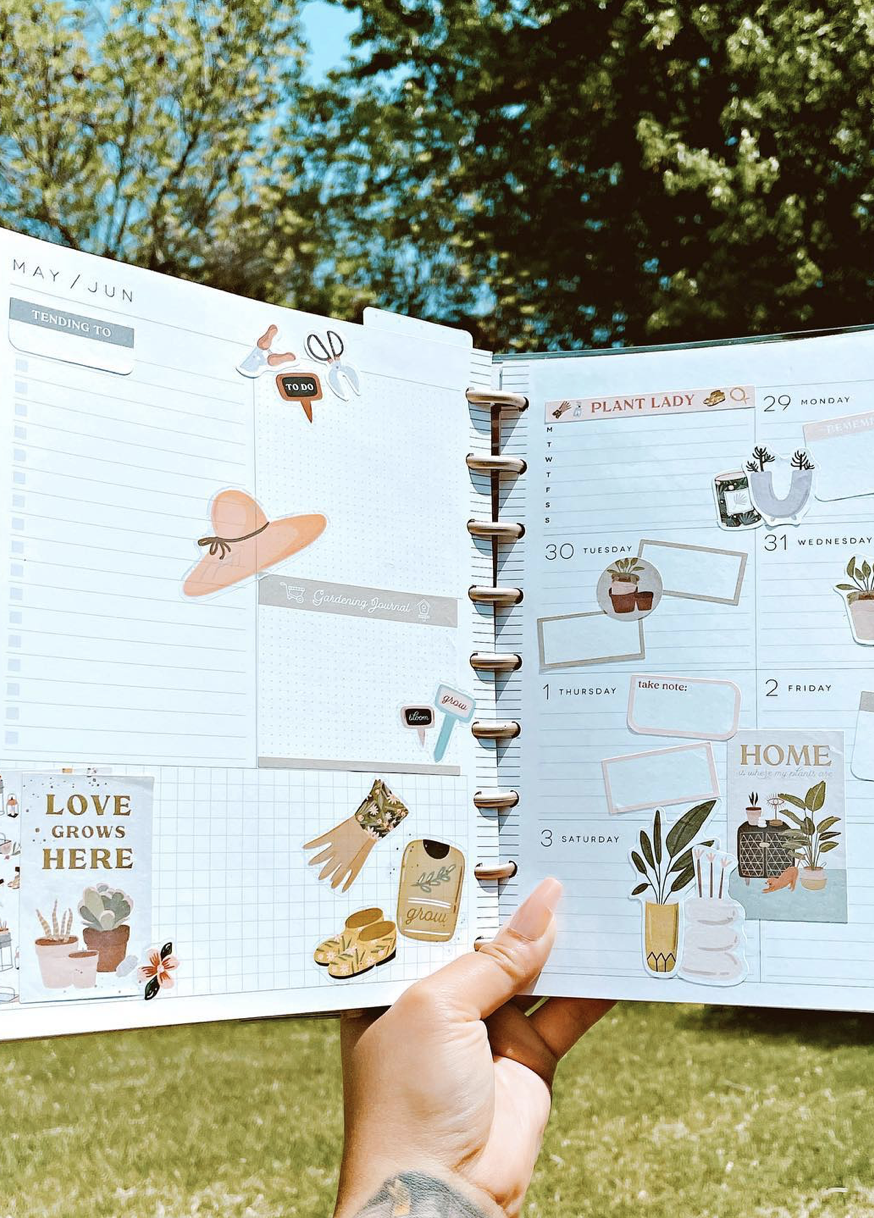 Once you've identified your priorities, break down your plan into manageable steps. Determine the order in which you'll tackle each element and set realistic timelines. This will help you stay organized and focused throughout the transformation process.
By taking the time to plan and prioritize, you'll be able to create a backyard oasis that not only meets your expectations but also fits comfortably within your budget!
Enhance with Landscaping
Begin by giving your existing outdoor space a thorough cleaning. Remove any debris, trim overgrown plants, pull weeds and tidy up the area to create a blank canvas. This step alone can make a significant difference in the overall appearance of your backyard!
Next, consider the plants you want to incorporate into your landscape. Choose a mix of flowers, shrubs, and trees that thrive in your climate, so they don't require too much maintenance, and align with your desired aesthetic!
Choose a combination of seasonal blooms to add bursts of colour throughout the year. Planting perennials instead of annuals will save you a lot of money year after year!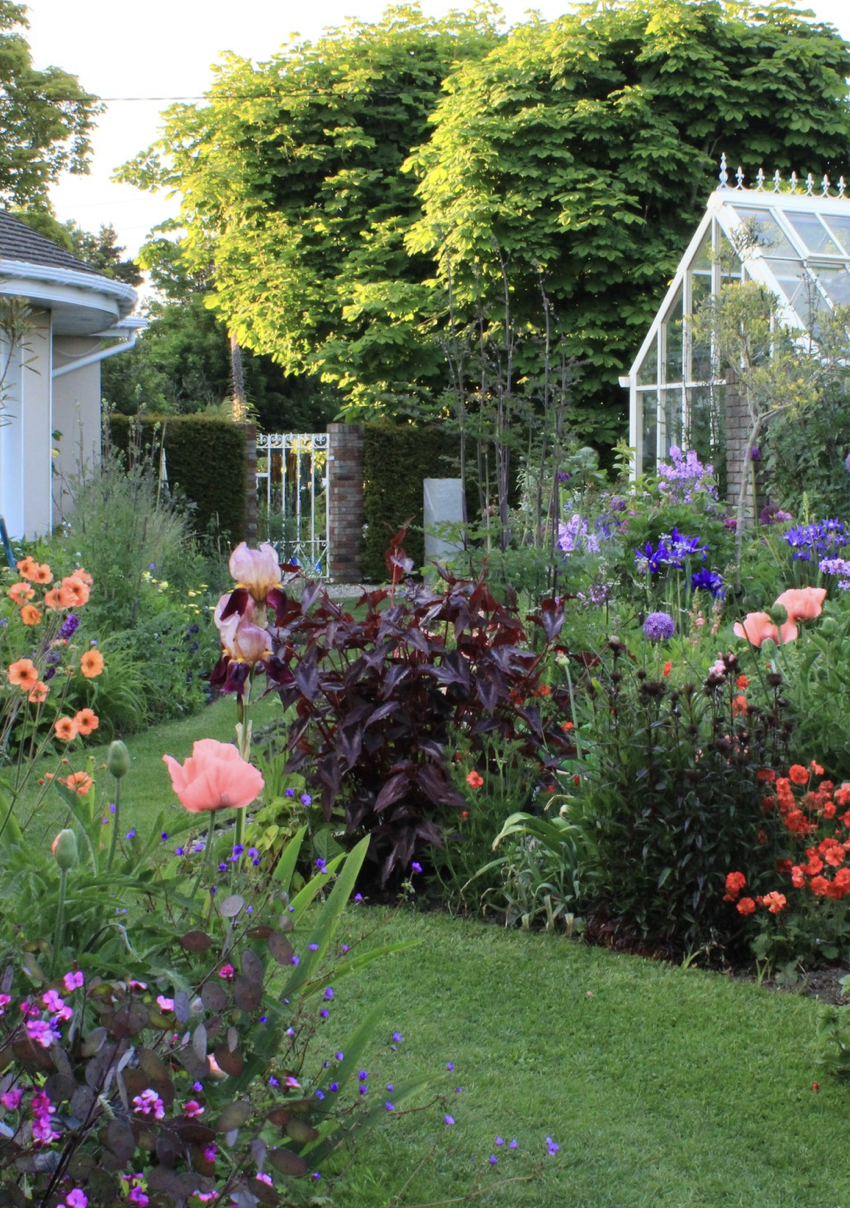 Create defined areas within your backyard by using hardscaping elements such as pathways, retaining walls, or decorative stones. These features not only add structure to the landscape but also enhance the overall functionality and visual appeal of the space.
To add a touch of serenity, consider installing a water feature such as a fountain, pond, or waterfall. Learn how to make your own pond on a budget here! The sound of trickling water can create a soothing ambience and attract birds and other wildlife to your backyard.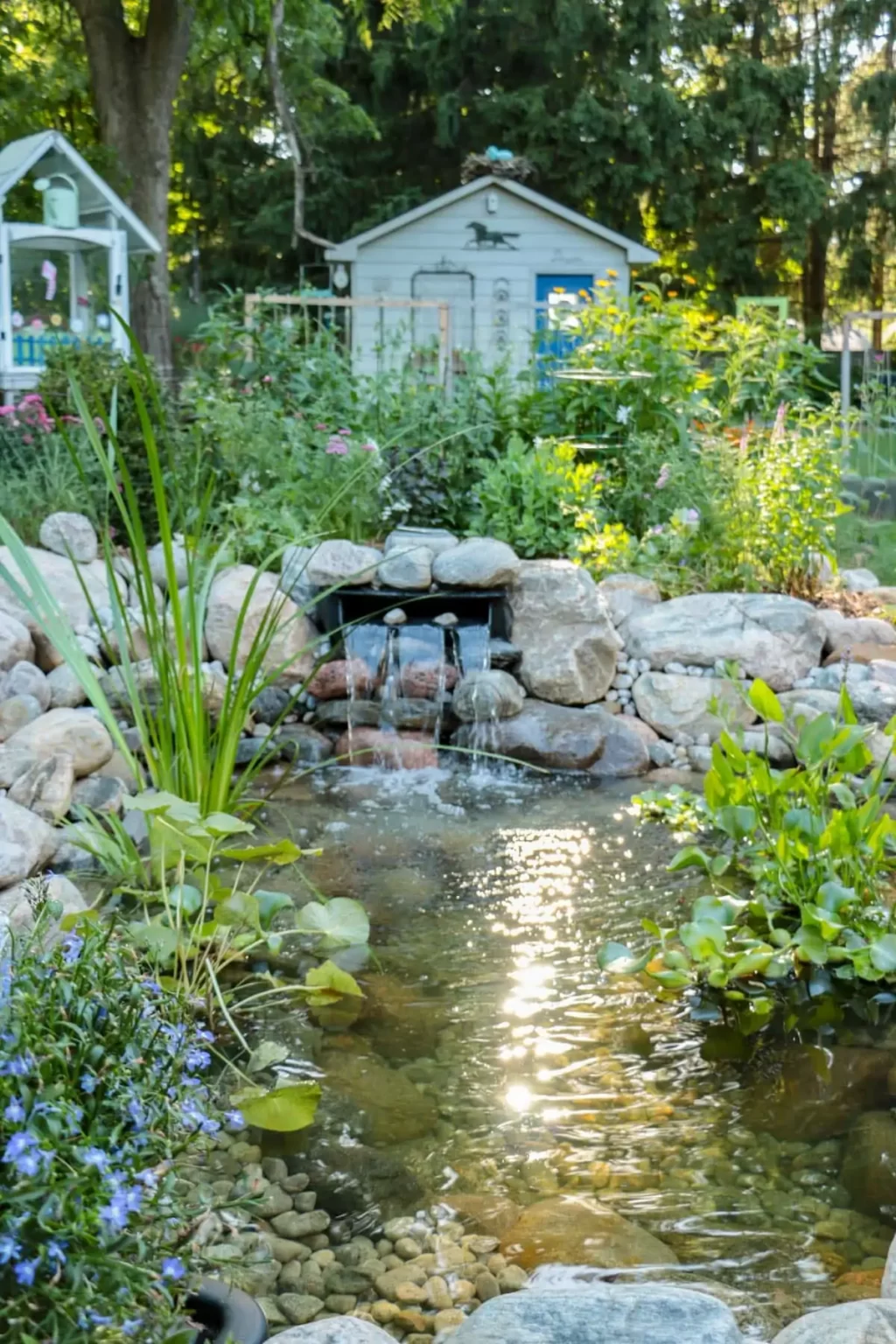 By incorporating thoughtful landscaping elements, you can elevate the beauty and functionality of your backyard oasis. Whether it's lush greenery, vibrant flowers, or captivating water features, landscaping adds depth and character to your outdoor space, making it a true retreat for relaxation and enjoyment.
Create Inviting Seating Areas
To create a truly inviting backyard oasis, it's important to have comfortable and welcoming seating areas where you can unwind and enjoy the outdoors. Whether you have a spacious patio, a cosy nook, or a sprawling lawn, there are budget-friendly options to suit every space!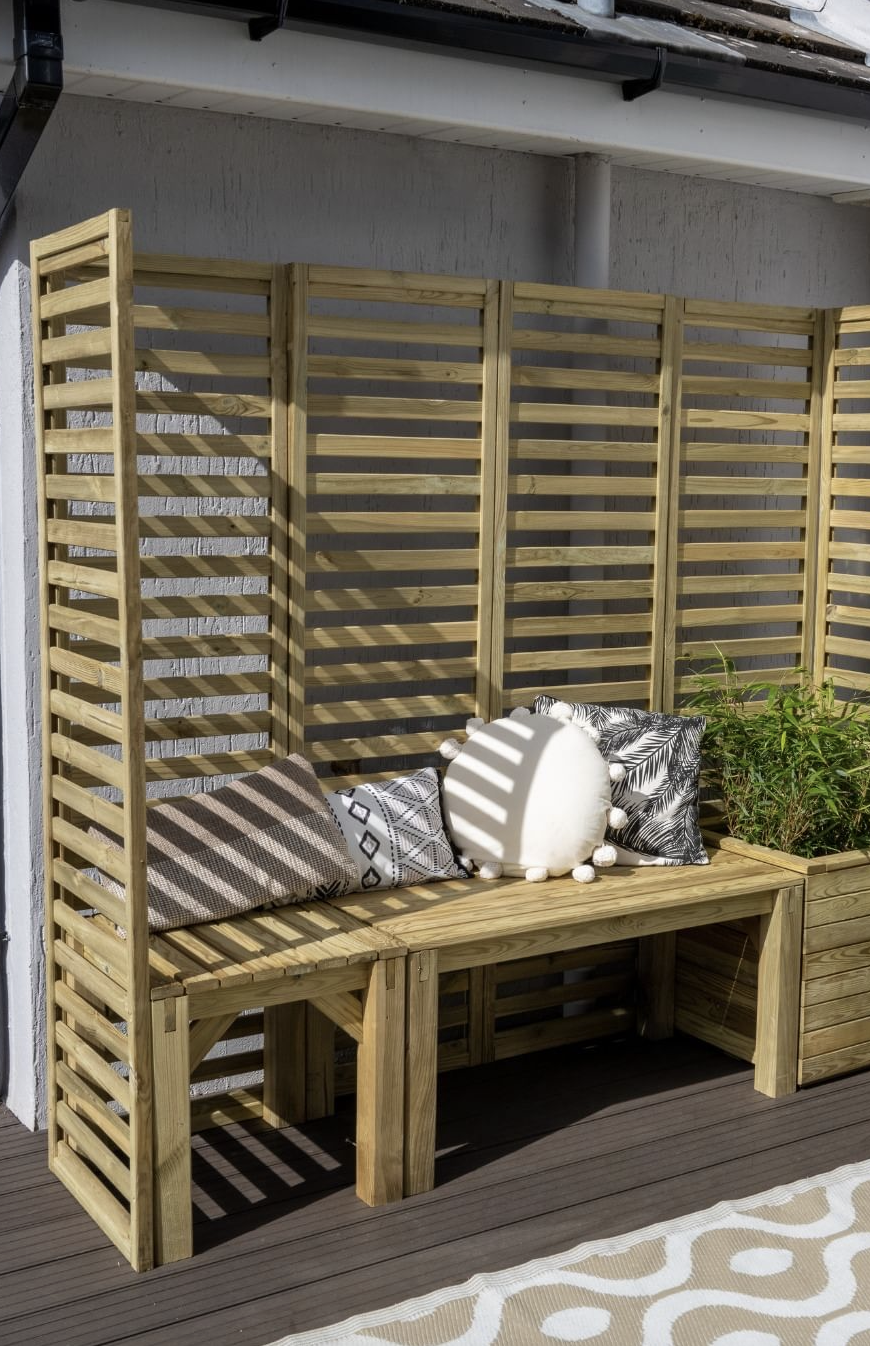 Start by selecting outdoor furniture that fits your style and budget. Look for durable materials such as rattan, wicker, or weather-resistant wood. Consider repurposing or upcycling furniture to add a unique touch while saving money.
Or, browse on your local Facebook Marketplace for great deals on gently used items in your area. And don't be afraid to mix and match different pieces for an eclectic and personalized look!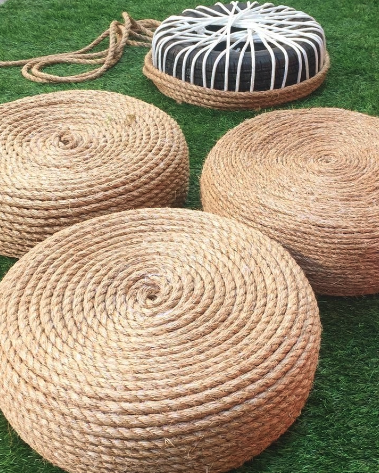 Once you have your seating in place, make it extra inviting by adding cushions and throw pillows. Make sure you choose fabrics that are designed for outdoor use and can withstand the elements.
Choose a variety of colours, patterns, and textures to create a visually appealing and comfortable seating arrangement. These DIY twine ottomans are budget-friendly and will look great in a boho backyard.
Illuminate with Lighting
Illuminate your backyard oasis with carefully placed lighting to create a magical and inviting atmosphere. This can be as simple and budget-friendly as hanging fairy lights across your patio or pergola, or adding solar-powered lanterns along pathways to add a touch of charm while guiding the way!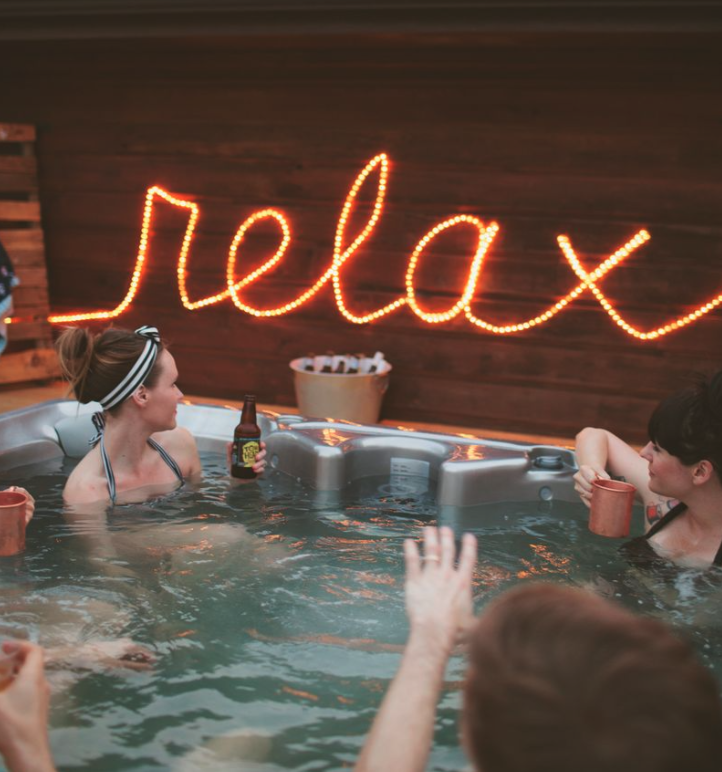 Highlight specific features with solar spotlights, such as trees or architectural elements. Create a cosy ambience with candles, lanterns, or a fire pit, perfect for relaxing evenings and social gatherings.
Ensure functional lighting in seating areas with wall-mounted lights, floor lamps, or table lamps, but also consider something fun like this easy to make rope light word!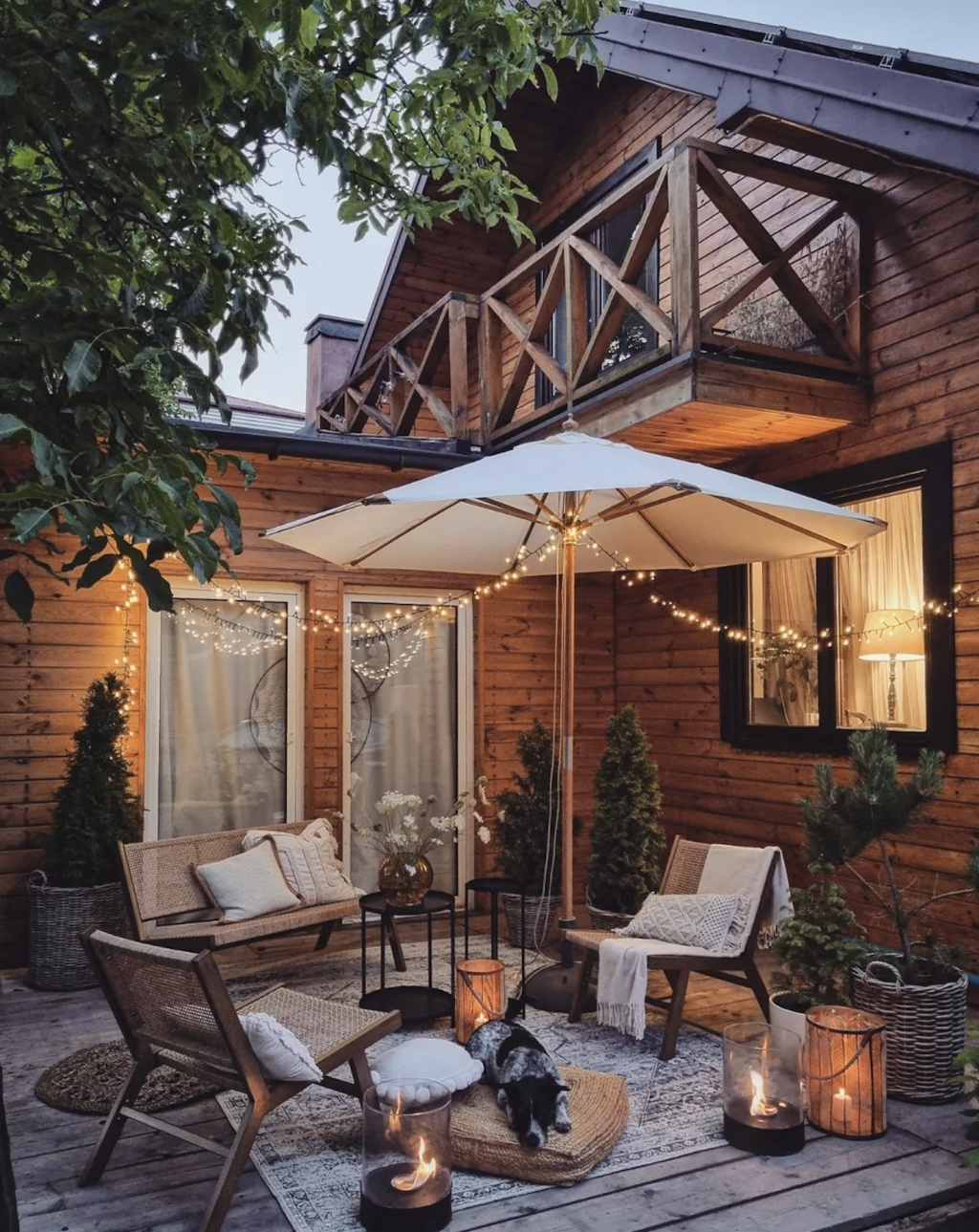 Strike a balance between soft, warm lighting and focused, accent lighting for depth and visual interest. With well-planned lighting, your backyard will come alive after dark, allowing you to enjoy the beauty of your oasis and create lasting memories.
Infuse Natural Elements
Enhance the natural appeal of your backyard oasis by incorporating free, organic elements anywhere you can. Create a pathway or a tranquil meditation area using stones, pebbles, or gravel.
Repurpose tree stumps as rustic seating or unique side tables, adding a touch of earthy charm. Hang bird feeders to attract and enjoy the vibrant presence of feathered friends.
Alternatively, create a living wall by installing hanging planters filled with cascading greenery. These natural touches will not only enhance the visual appeal of your oasis but also foster a sense of harmony and connection with the surrounding environment.
Let nature be an integral part of your backyard retreat, providing beauty, serenity, and a welcoming habitat for wildlife!
Personalize and Decorate
Add your personal touch by incorporating decorative elements that reflect your style and interests.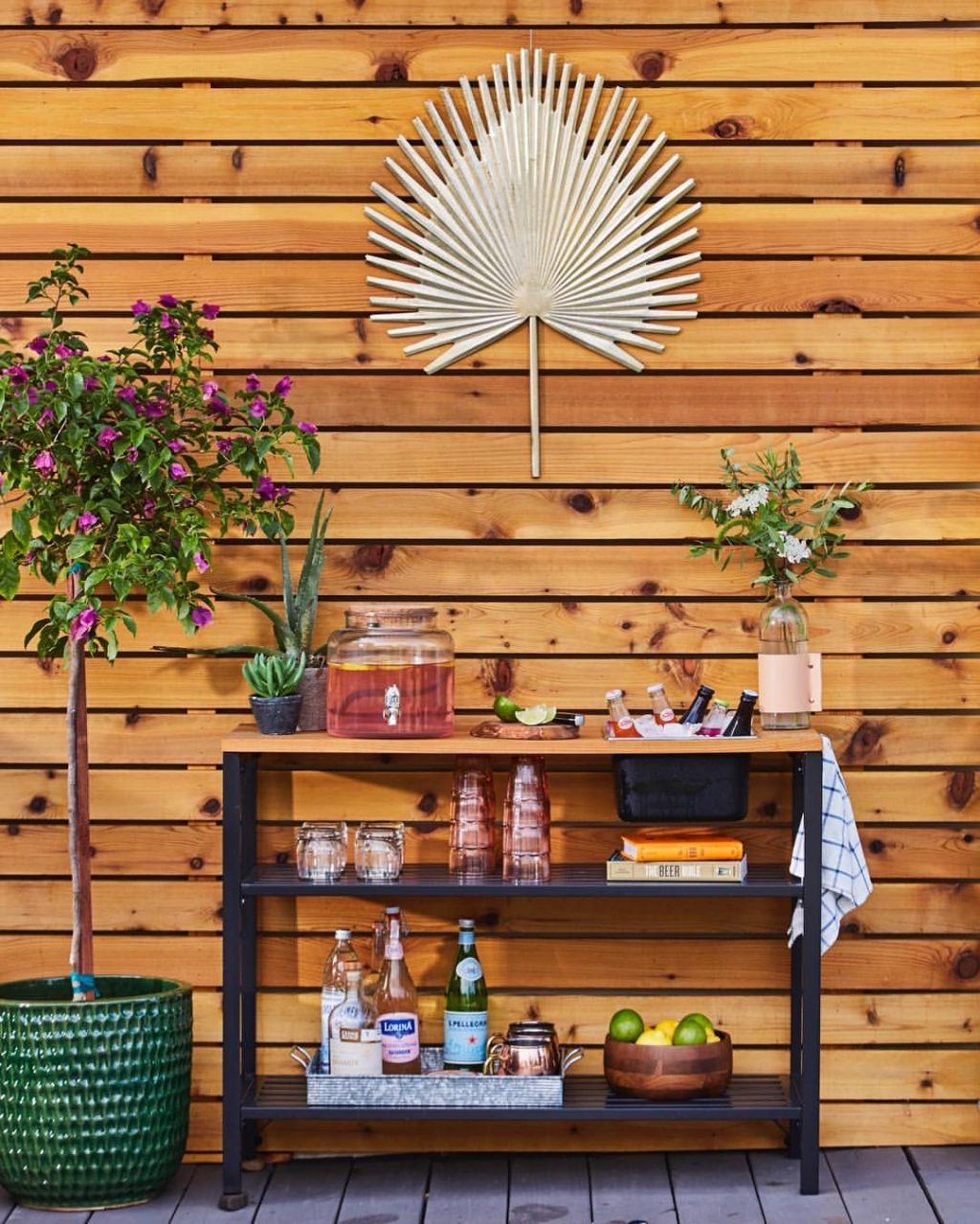 Hang outdoor artwork, wind chimes, or decorative planters. Use colourful cushions, throw blankets, and outdoor curtains to infuse vibrancy and warmth.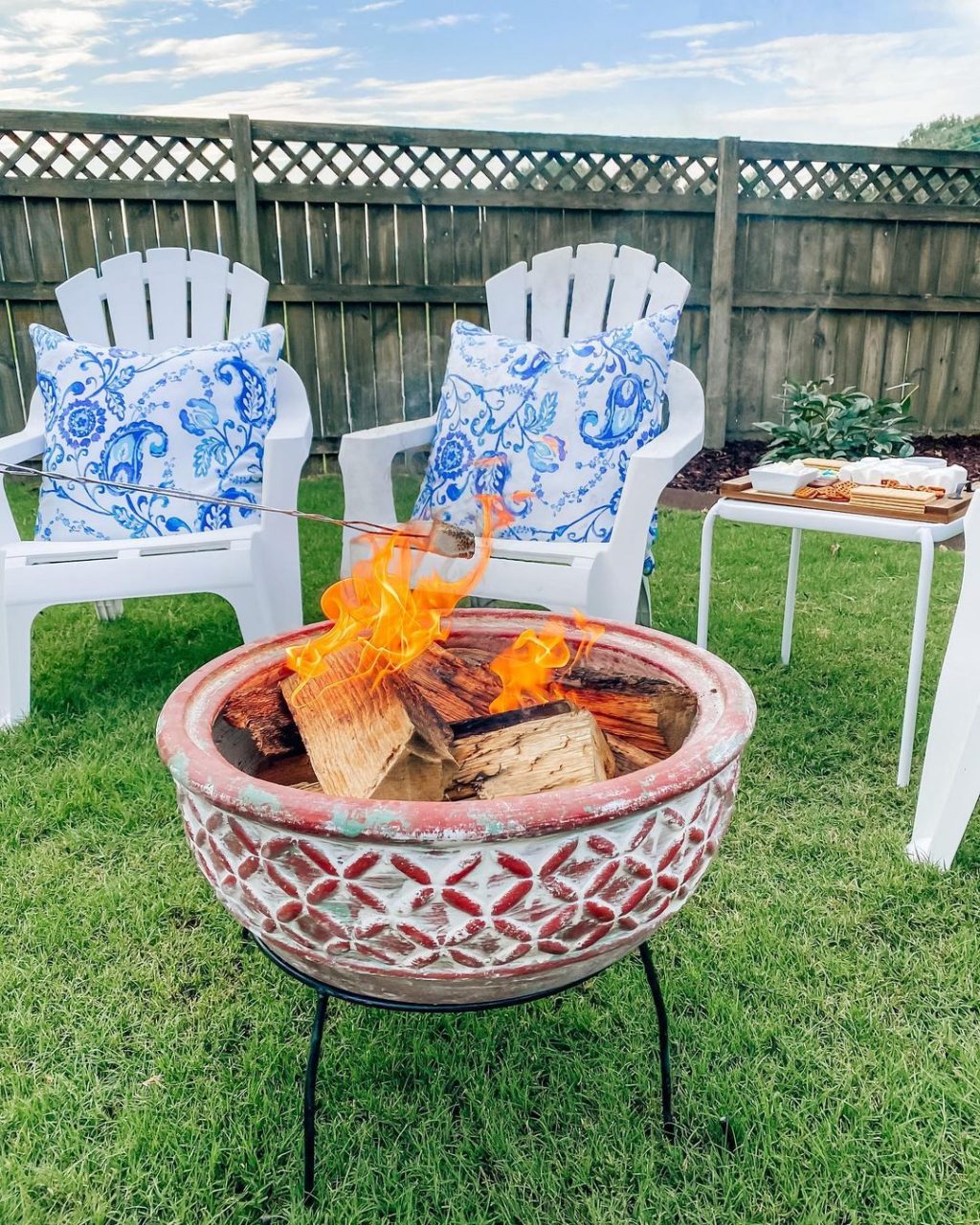 Consider adding a DIY outdoor bar cart or a cosy fire pit area where you can gather with friends and family for evenings filled with laughter and storytelling. Additionally, you can personalize your space by displaying potted plants and flowers that add a touch of nature's beauty.
Remember, creating a backyard oasis is all about being creative, resourceful, and maximizing the potential of your outdoor space. With these ideas and tips, you can transform your backyard into a relaxing retreat that brings joy and serenity to your everyday life without breaking the bank.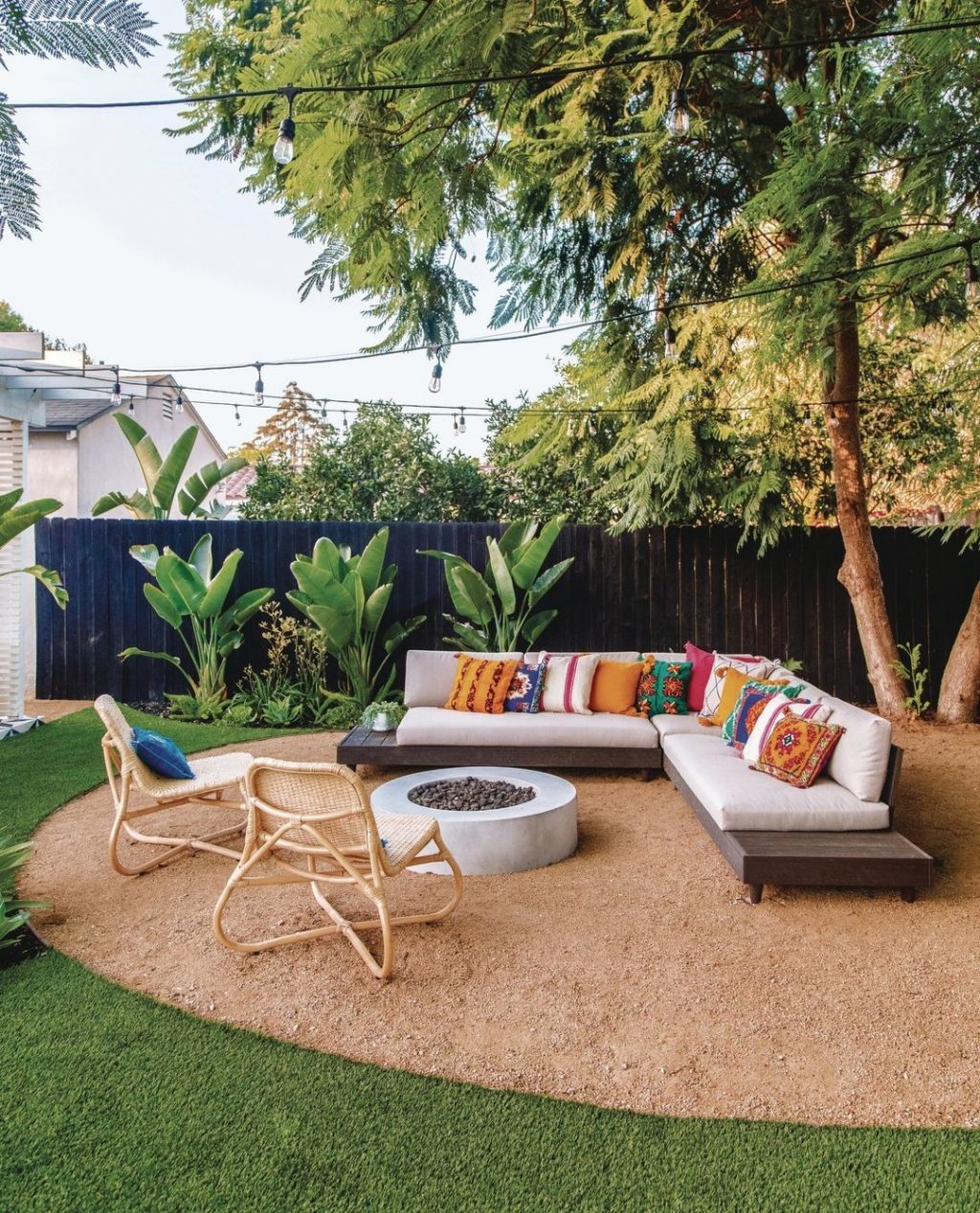 So, go ahead and start planning your backyard oasis. Let your imagination run wild, and don't be afraid to experiment with different ideas and elements.
Whether you're hosting outdoor parties, enjoying peaceful moments of solitude, or simply basking in the beauty of nature, your backyard oasis will provide endless opportunities for relaxation, rejuvenation, and enjoyment throughout the seasons!
Take the first step today and turn your backyard into a haven that brings joy and tranquillity to your life. Get ready to create cherished memories and embrace the beauty of your outdoor sanctuary!
PIN THIS: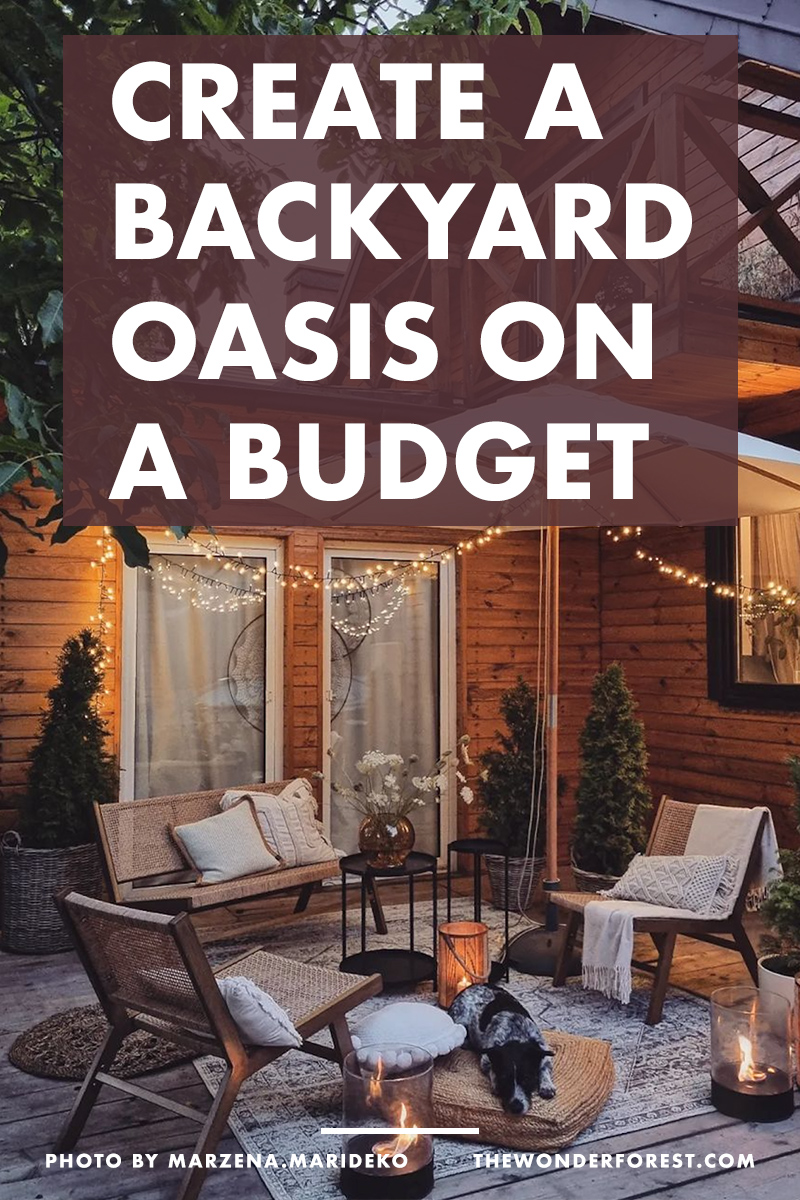 Last Updated on