If you're like me, you can get excited about any home or DIY project, but when it comes to organizing a closet, all your get-up-and-go energy is mysteriously absent. Every time you try to make sense of your closet, you end up drowning in piles of clothes, shoes, and accessories strewn over your bedroom, feeling at a loss at the idea of how to transform it all into a system that works. Instead, you live with your possessions in a haphazard state that is neither functional nor accessible.
Luckily, thanks to the internet, even those of us who are organizationally challenged no longer have to live with a closet that looks like an episode of Hoarders. Take this as inspiration to create the closet of your dreams!
Start With A Blank Slate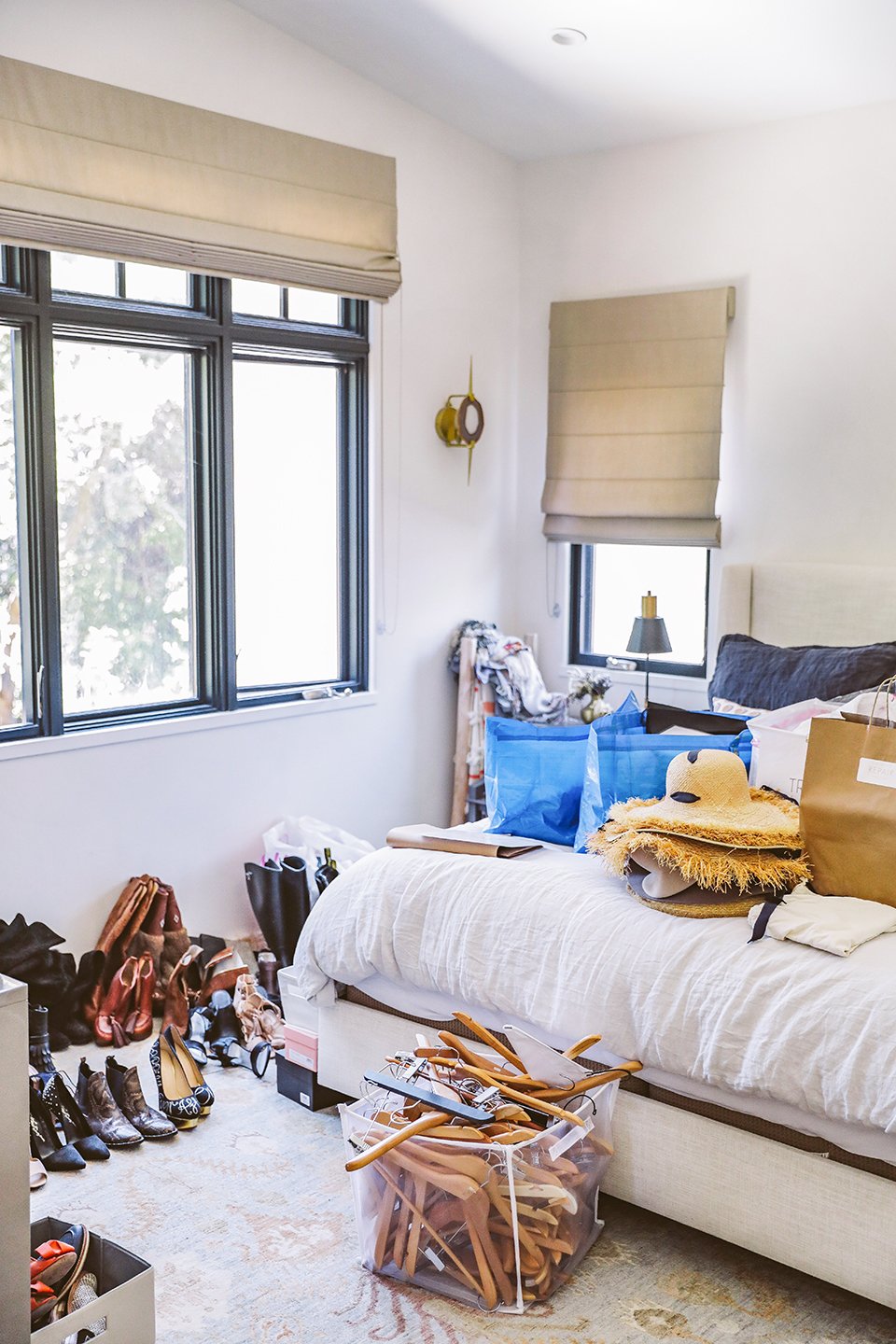 You can't make an omelet without breaking some eggs, and the first step to an organized closet is removing everything and sorting into piles. Separate into categories that make sense to you, i.e. tops, dresses, shoes, jeans, accessories, etc. As you go, decide what to donate and what deserves a space in your new, refreshed closet.
If you feel too attached to an item to donate, you can also try selling items on Poshmark or ThredUp. Think of it like building a capsule wardrobe–you are just curating your style!
Decide Your Biggest Pain Points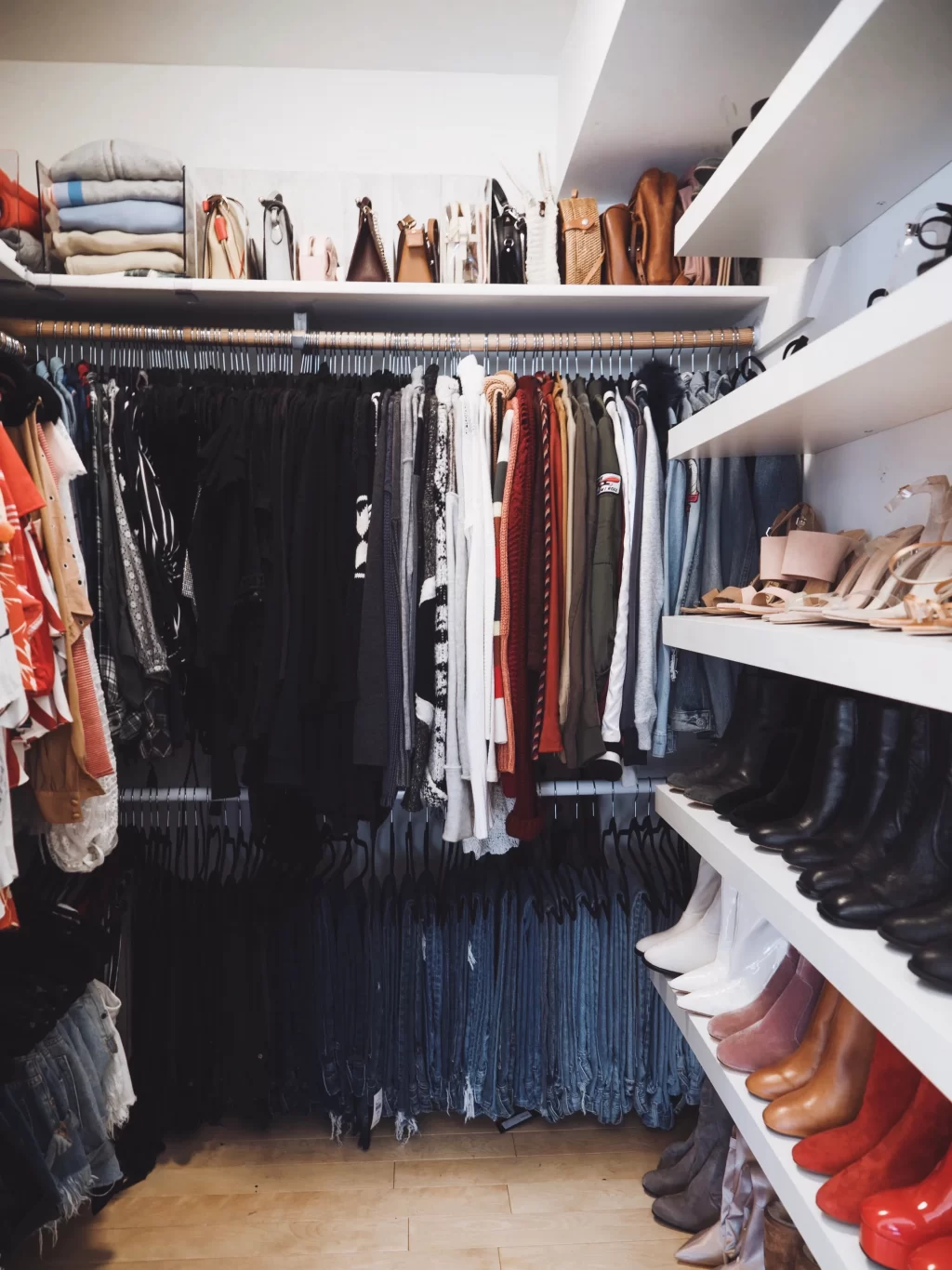 Now that all your possessions are sorted into categories, it's a good time to take a step back and assess the situation. Make a list of your biggest needs for organization. Maybe you have a massive collection of shoes that is impossible to keep sorted. Maybe you never use certain items because you can't see all of your clothes at once, and they end up forgotten in a box somewhere.
The Home Edit girls swear by using double rods in a closet–if space allows, you could install a second rod to double your hanging space. However, if you wear a lot of dresses, you'll want a taller hanging space – instead you could use a small drawer unit to store your jeans, t-shirts, PJs, etc.
Your list of pain points might look like this:
Need somewhere to keep sweatshirts – too bulky for dresser
Don't really need the clunky plastic drawers in closet –maybe find a use for somewhere else?
Better storage for shoes
Too many off season buckets to store–need to pare it down
Brainstorm solutions to these pain points by picturing yourself actually utilizing your closet day-to-day. What will be the easiest system to use to help you maintain your new organized closet? You don't want to store something you use every day on the top shelf, out of reach.
If you're notorious for not folding your clothes, having shelving just for folded clothes is a recipe for disaster–they'll end up in piles waiting to be folded. Not everything works for everyone–and that's okay! Think about what would work for you.
Configure A Closet That Works For You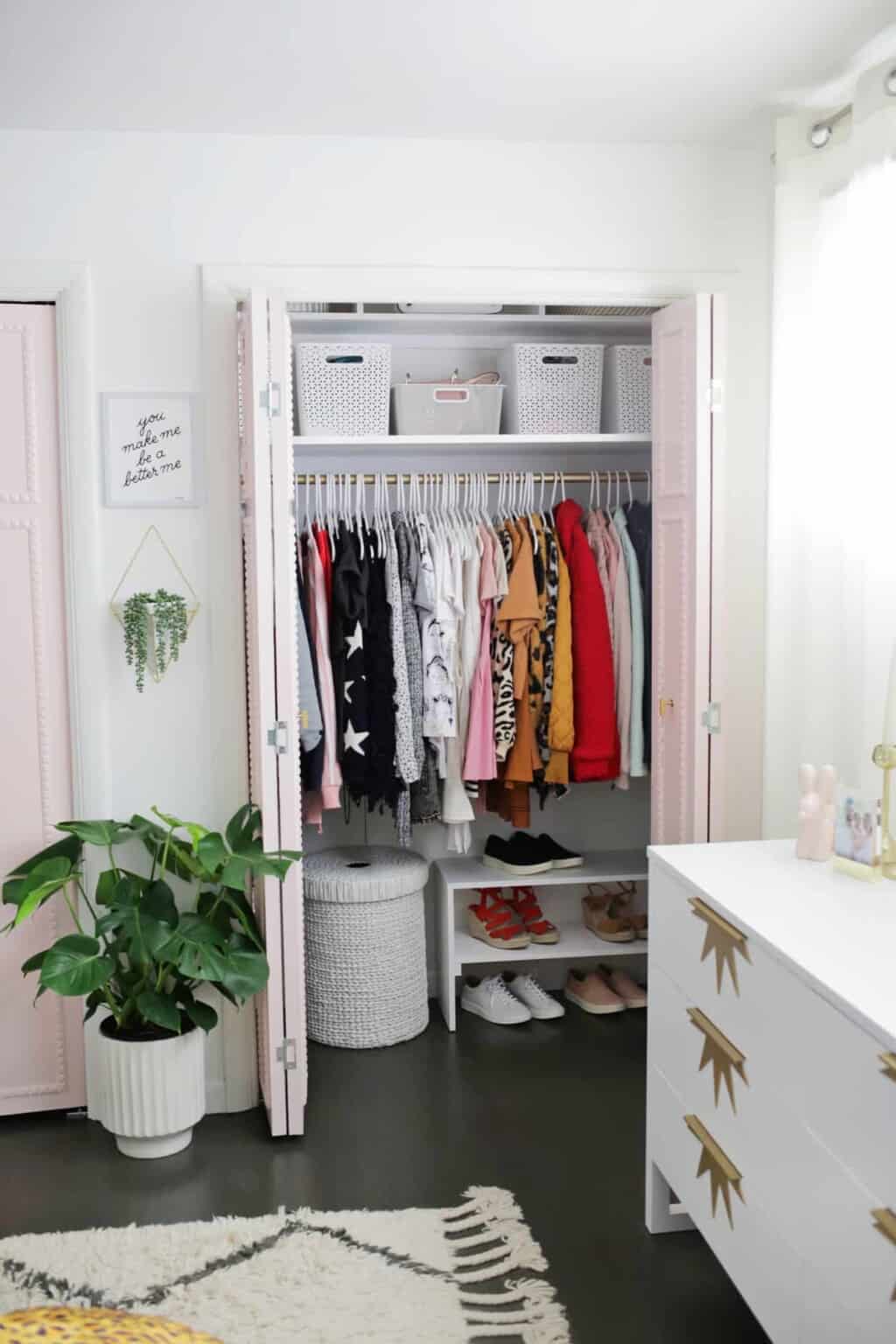 Now that you have some idea of how you need your closet to function, it may be a good time to invest in some pieces that will help you stay organized. Don't just go and buy out The Container Store–really take time to visualize what will help you in fighting those pain points.
You can even draw a diagram of the ideal way you'd like to configure your closet (taking into account the space you have.) Then figure out what furniture or storage pieces you need to add or subtract to make it work.
You could install double rods in your closet, or use a hybrid of hanging and drawer storage. You could even put your DIY skills to work here by hacking an Ikea wardrobe or building some shelves to display shoes or purses, or to organize folded clothes.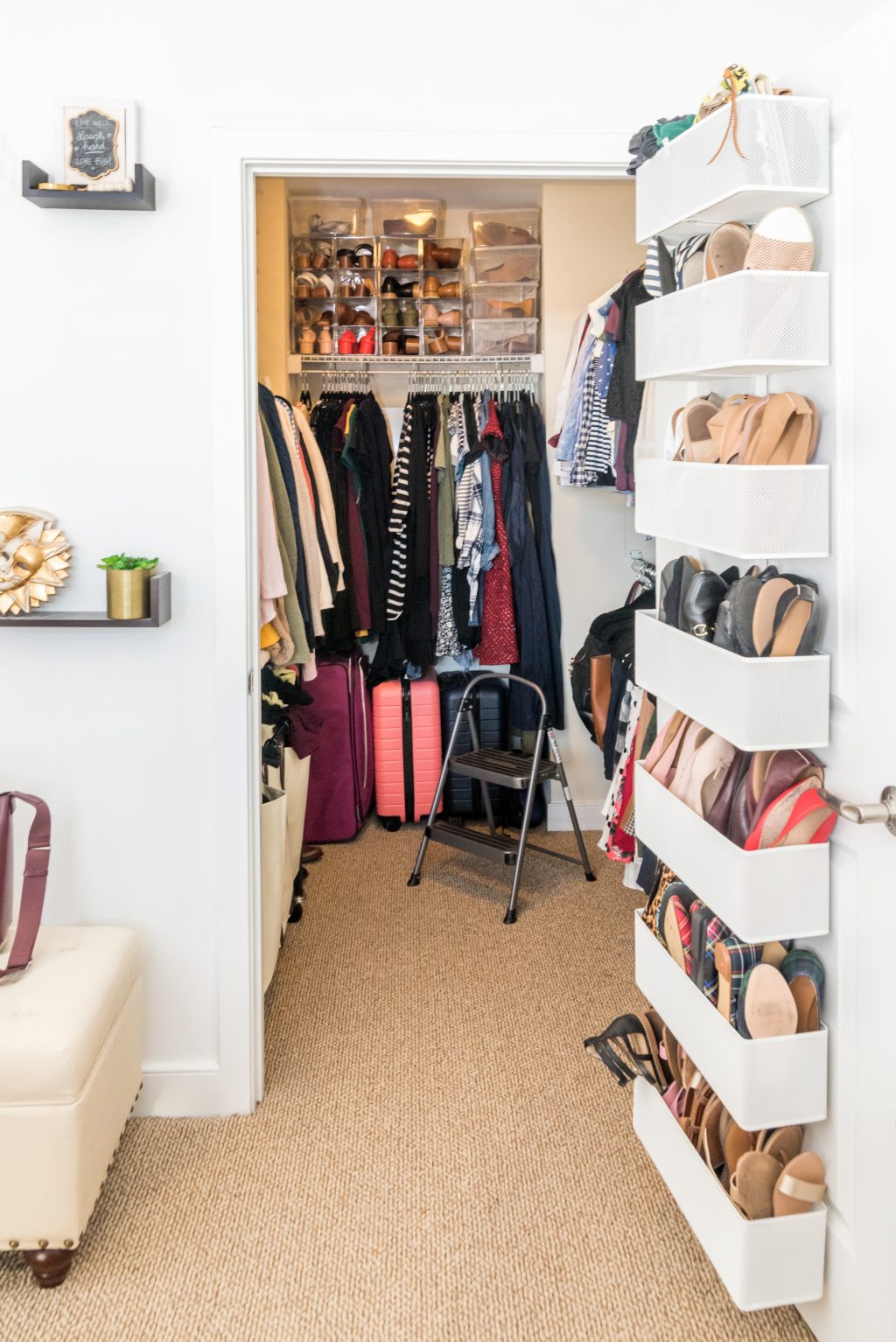 Don't forget to utilize overlooked spaces like the back of the closet door or the empty space near the ceiling. Baskets for back-of-door storage, or a spacing saving top shelf for off-season items may be just what you need!
Organize!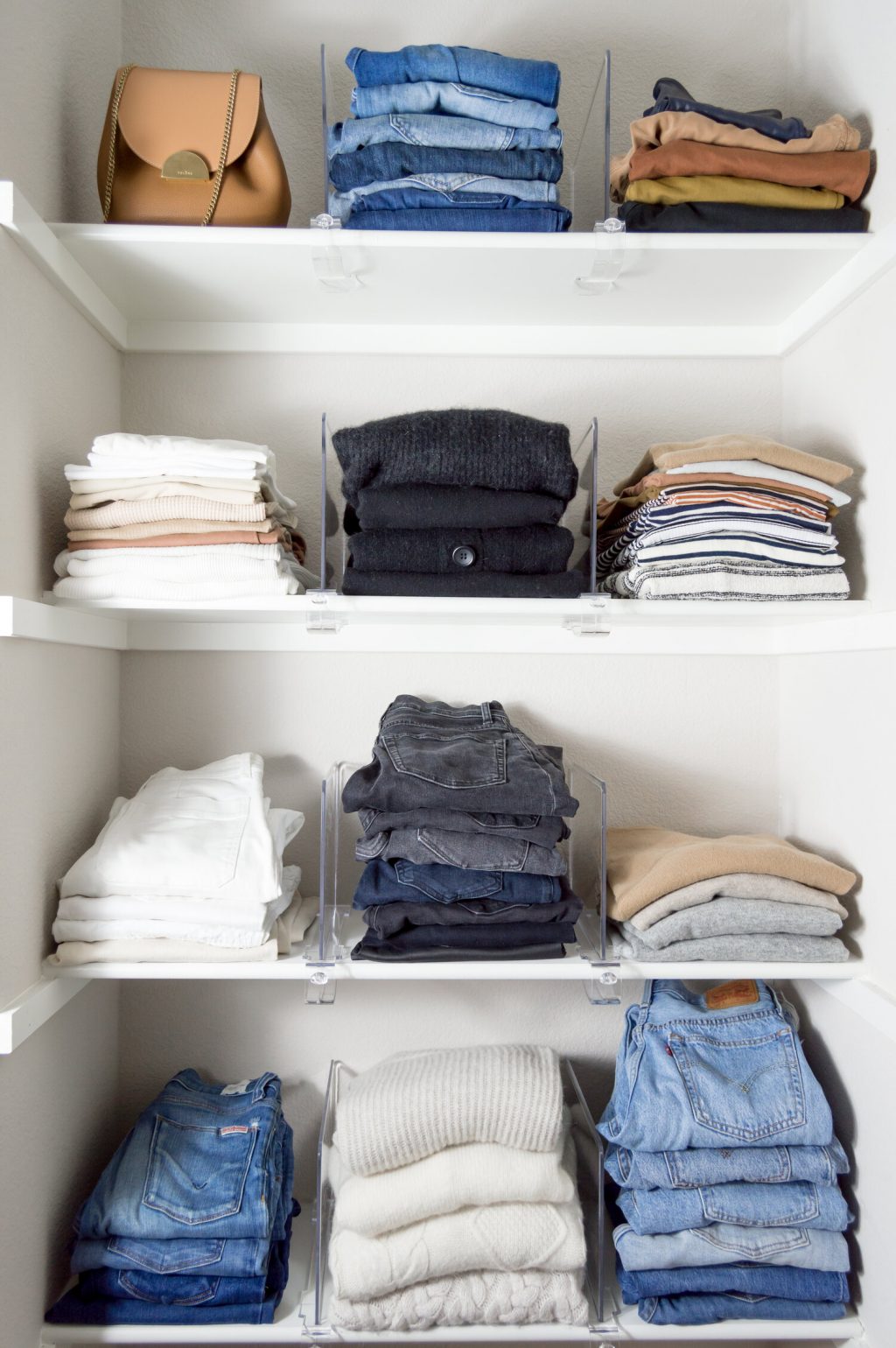 Whether folding or hanging the majority of your clothes, you'll want to divide them into sections. Think about what will be most convenient when you are creating outfits in the morning.
If your closet has double rods, hang tops on the top rod, and pants/skirts on the bottom rod. It will give your closet a clean look, and be easier to find what you're looking for.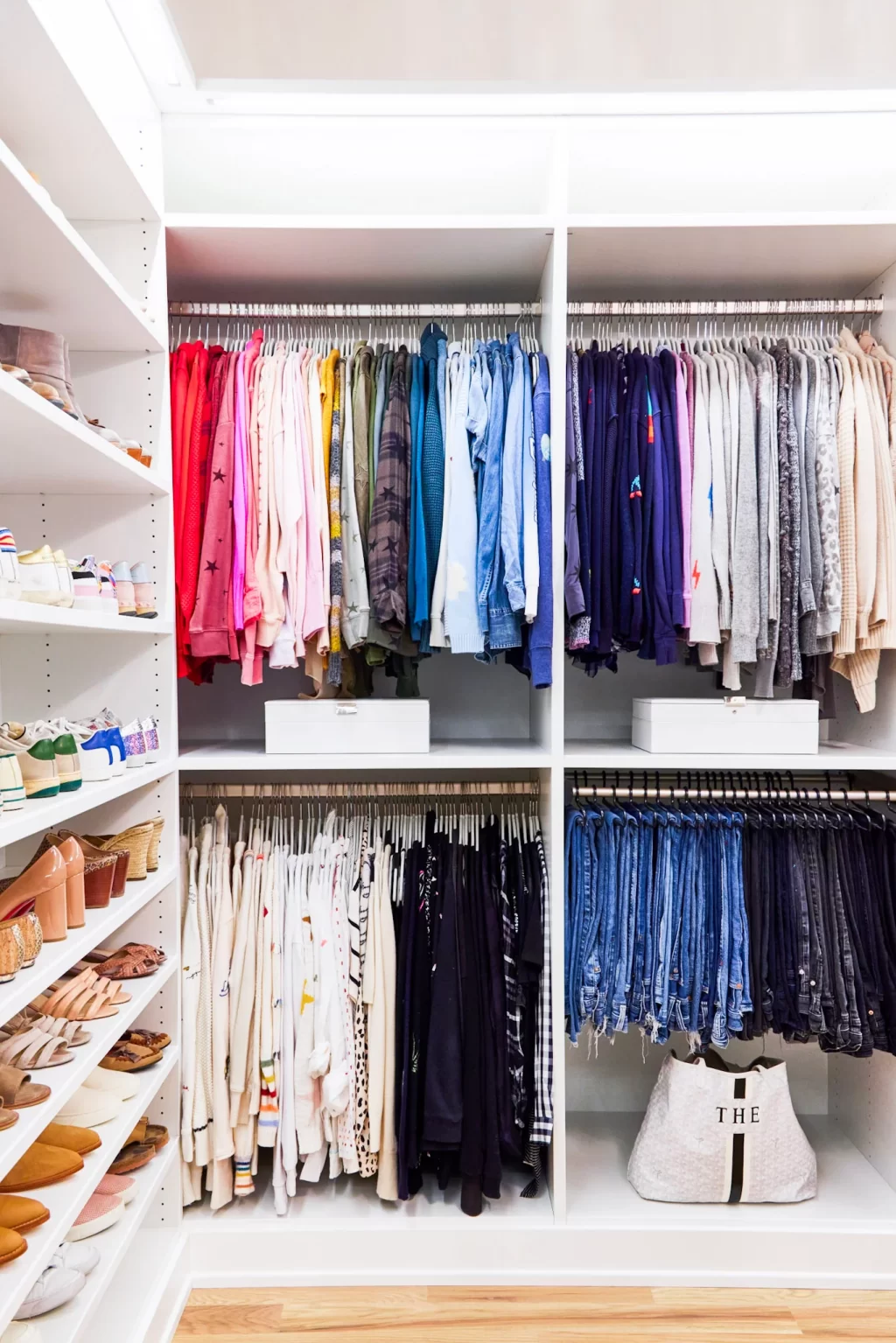 You can also order labeled hanger dividers on Amazon to help keep hanging clothes in order. After sorting into categories, arrange secondly by colour, so you can go directly to the piece of clothing you are looking for. Your new ombre closet will brighten your day!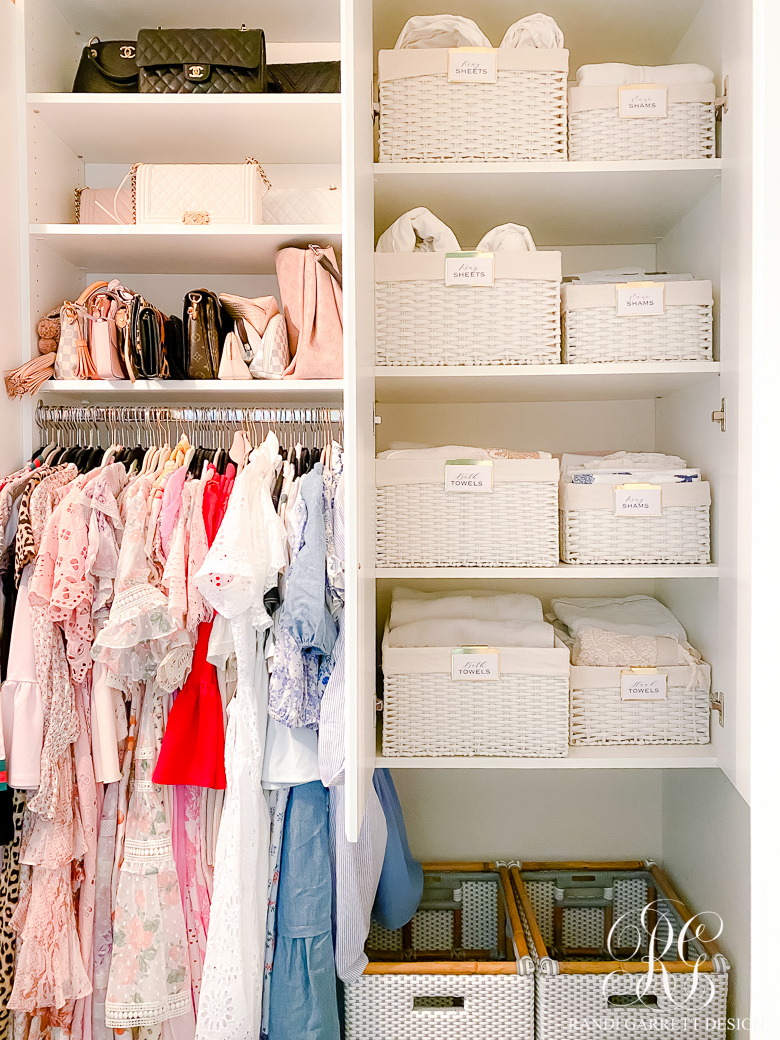 Use cute baskets for off-season clothes, accessories, or sentimental items. Labeling the baskets makes it easy to find what you're looking for, but you will also find it will make it easier to keep your newfound organization–no more throwing things anywhere and calling it good.
Display Your Collections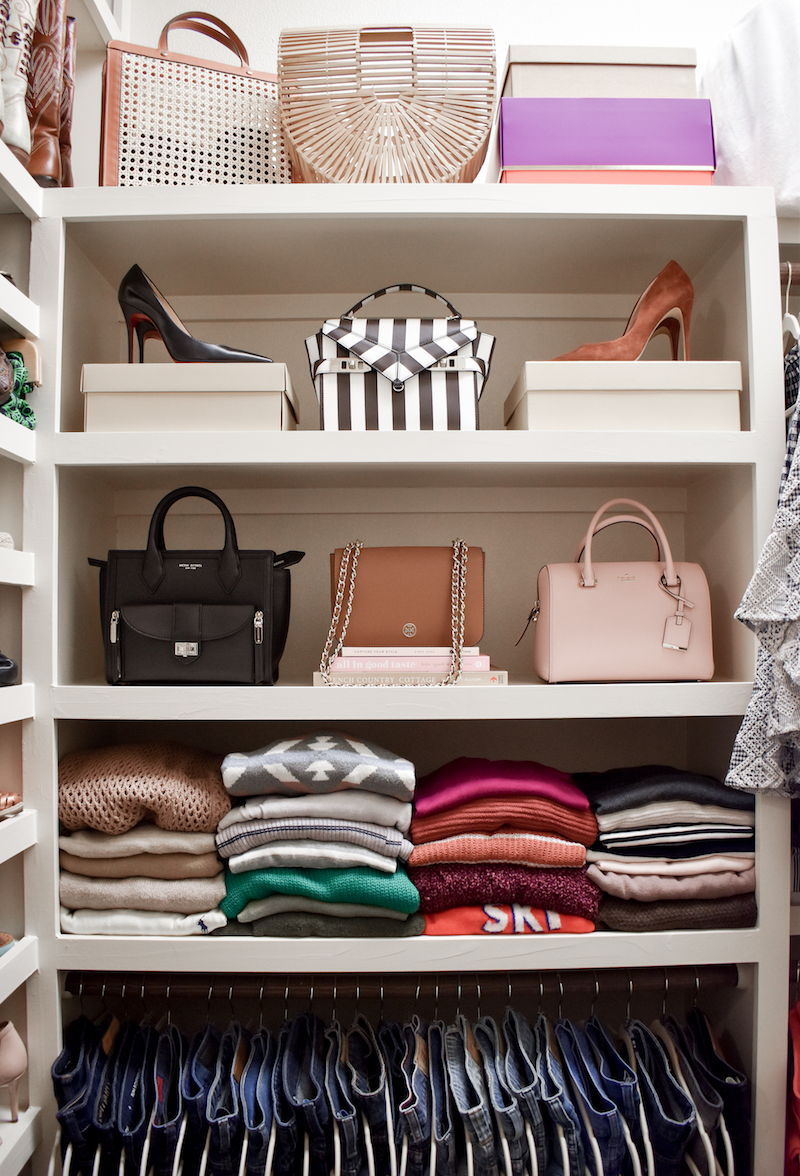 Finally, make it fun by giving your favourite items space to shine. You can use inexpensive bookcases to display shoes or handbags, as well as adding frames or candles to make your closet feel like a high-end boutique.
If hats are your signature wardrobe item, find a good DIY hat wall tutorial to make use of your closet's wall space. If sunglasses are your thing, create a sunglasses display on a shelf or on the back of your closet door.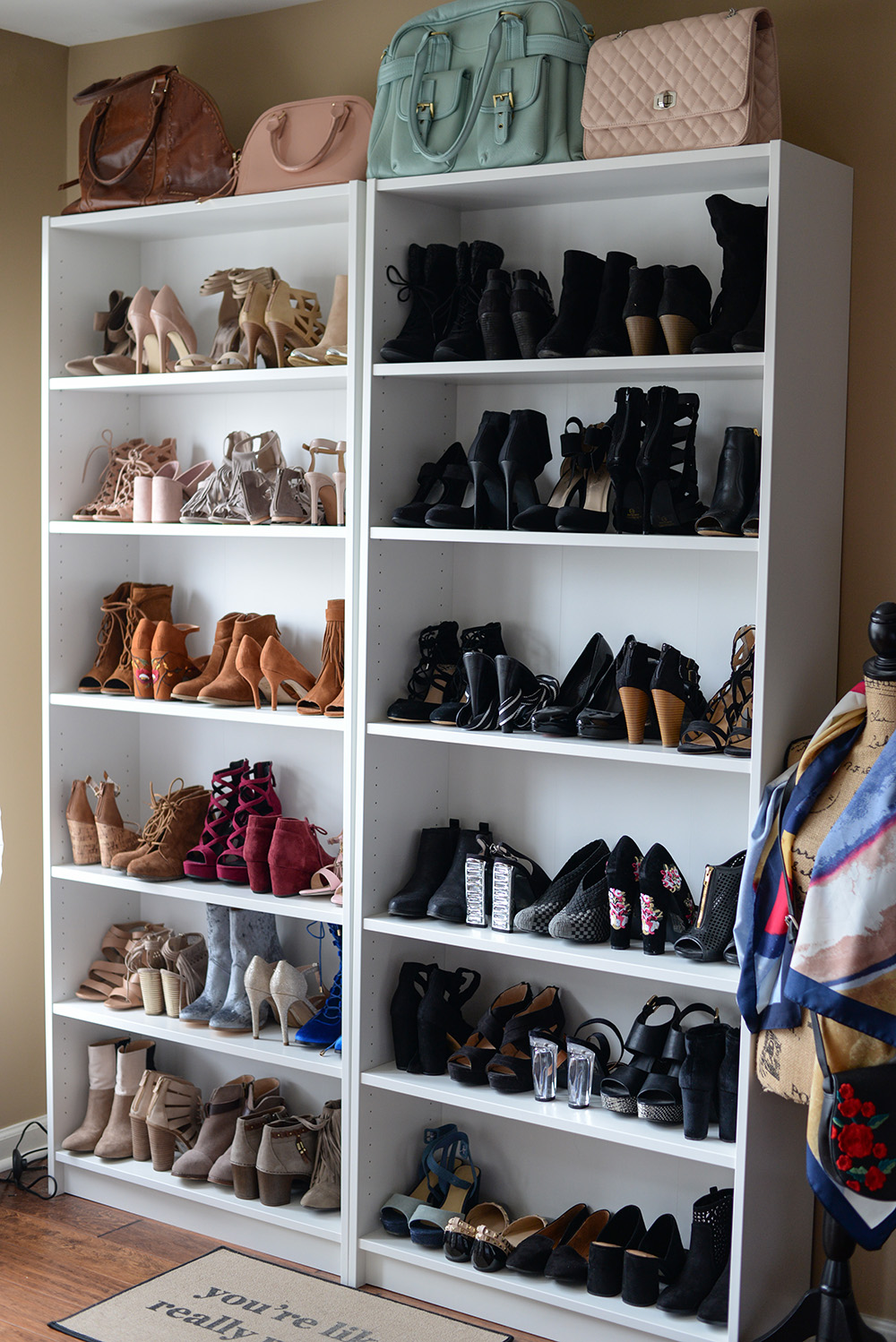 If you are short on space in your closet, you can also display fashion items in your bedroom. Hats arranged beautifully on walls, designer dresses on copper clothing racks, shoes displayed on shelves…You might as well enjoy looking at your collections more often, and it creates more space in your closet as well!
Finally, jazz up your closet space and make it cozy by adding a removable wallpaper accent wall, a pretty rug, or a full length mirror. You will love spending time in your new closet!
Now, have fun organizing!
PIN THIS: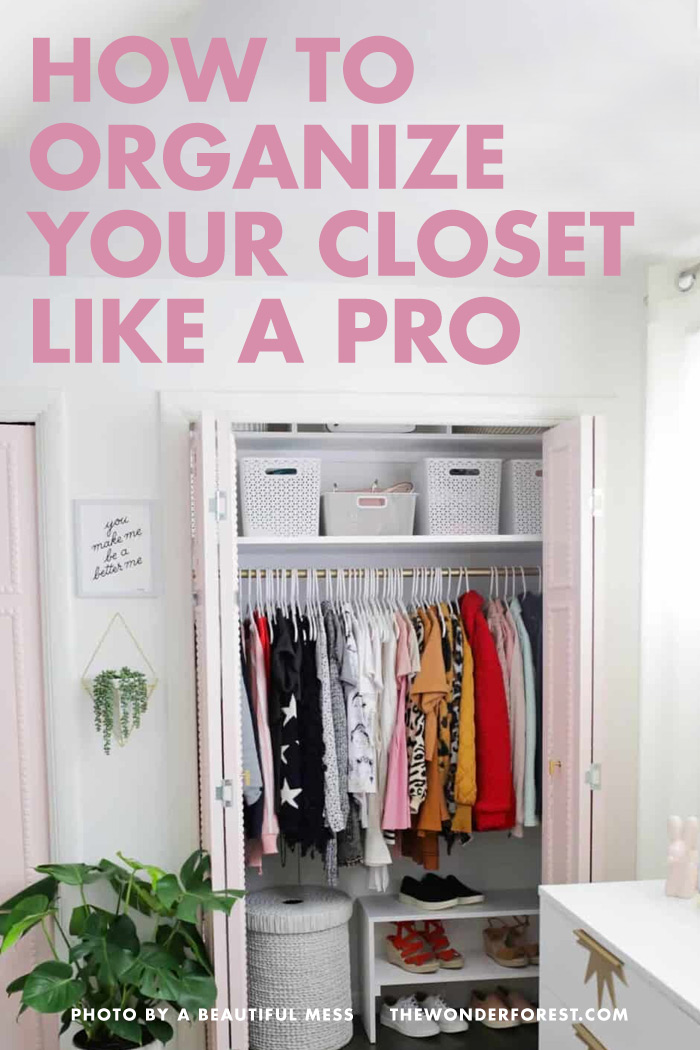 Last Updated on