In today's digital age, UGC, also known as user-generated content, has become a powerful force that shapes online communities, marketing strategies, and consumer engagement.
UGC refers to any form of content, such as photos, videos, reviews, or testimonials, created by users or customers rather than brands or businesses. In this blog post, we will explore more about what UGC is and how you can become a UGC creator to harness its benefits!
What is a UCG Creator?
A UGC creator is someone who creates content that is designed to showcase a specific business or product. Since it is being made by an individual, the content often inherently has an essence of authenticity.
The most common format for UGC creators is video, especially on platforms like Instagram and TikTok. Creators usually film and narrate the content from their perspective, which gives it a unique first-person perspective that brands can't deliver or create themselves.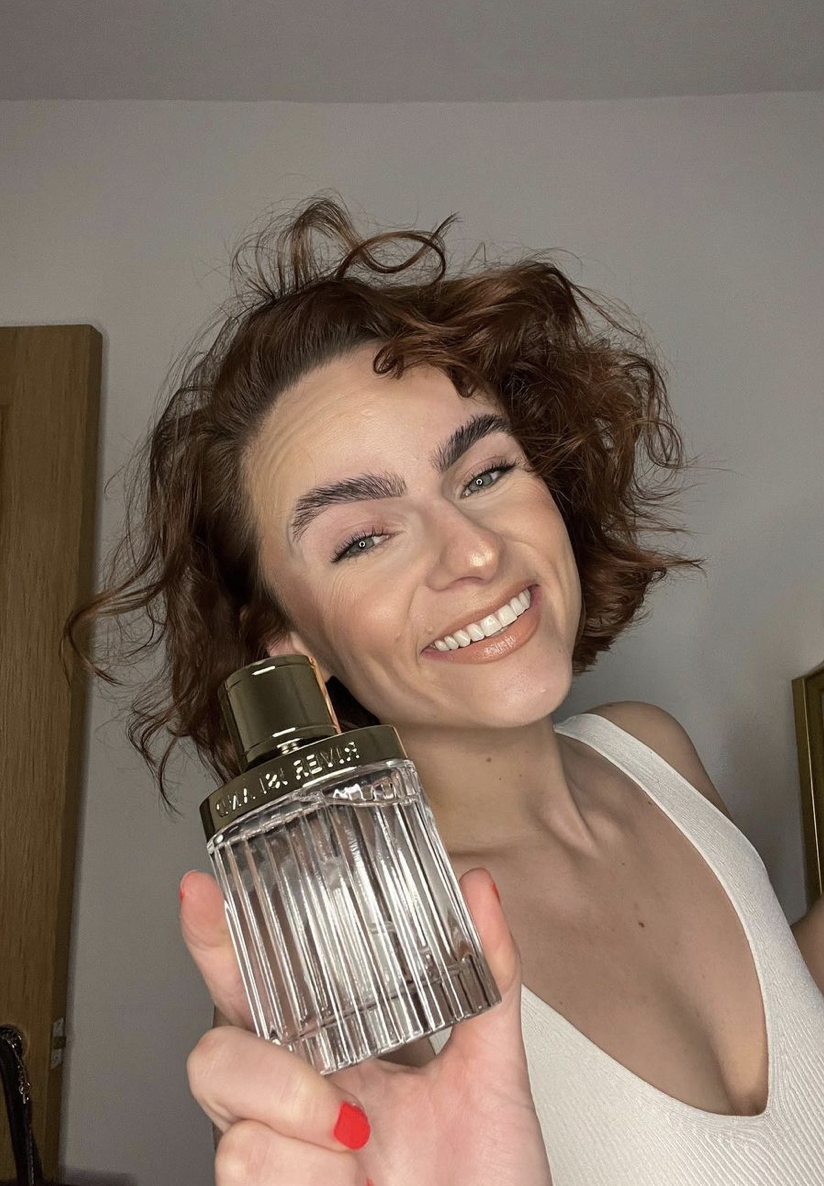 The main difference between UGC creators and influencers is that UGC creators create and deliver to businesses for them to own without the obligation to post it on their channels.
That being said, many UGC deals may add this for an extra fee if the content creator has a strong audience themselves. With influencer marketing, the company usually pays for both content creation and exposure to the influencer's audiences – but may or may not actually own the content in full.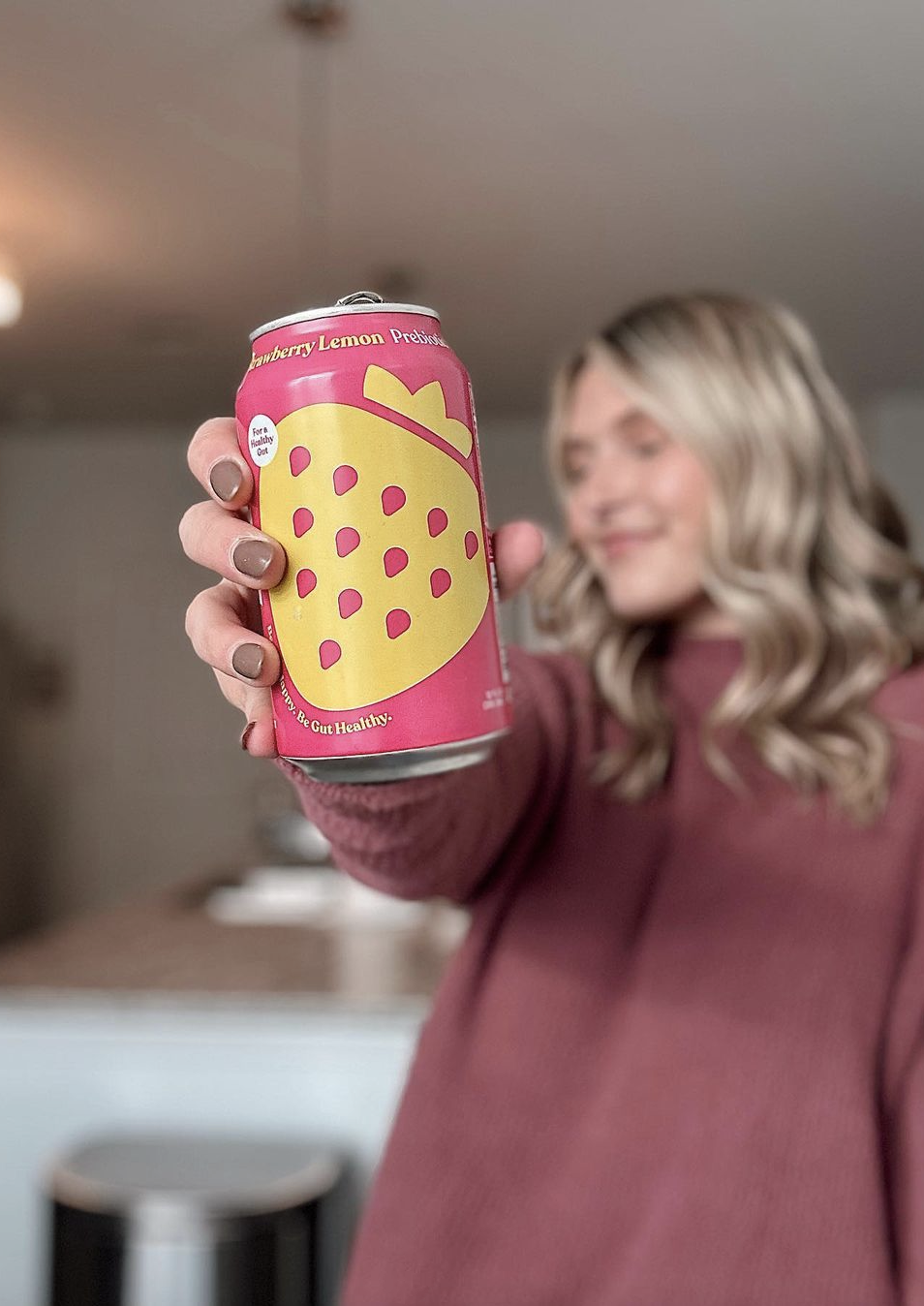 UGC content also tends to appear less polished and professional than influencer content, which helps to preserve the authenticity of UGC. Brands value this type of content as it tends to be less detectable as an ad and users tend to not swipe past the content quickly like they might when served mainstream advertising.
How to Become a UGC Creator?
Anyone with a smartphone or camera can become a UGC creator. Unlike being an influencer, you don't necessarily need lots of followers or even professional video editing skills.
That's the beauty of UGC; the more authentic and natural the content is, the better.
Here are five steps to get you started as a UGC creator:
Step 1: Figure Out Your Filming Setup
You can shoot UGC almost anywhere — at home, outside, or even in your local IKEA. Many UGC creators create content in the comforts of their homes, where they can perfect their filming setup.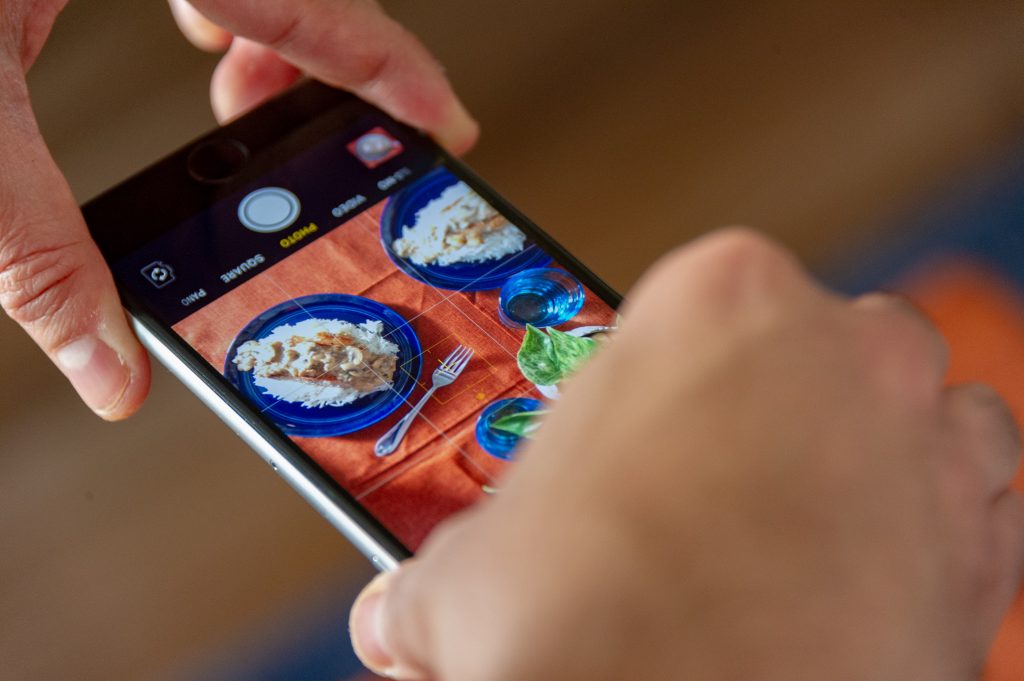 In terms of equipment, you only need a phone with a decent camera. If you want to go a little further professional, consider investing in a tripod or gimble to stabilise your phone for product shots.
Some optional upgrades:
Ring light – Useful for closeups of your face and filming at night or in darker rooms.
Lavalier mic – Plugs into your phone's audio jack and improves the quality of your recorded audio. Alternatively, you can also use the mic on a pair of wired headphones.
Backdrops – You can get creative here – paper, fabric, marble slabs and construction materials all can serve as backdrops.
Props – Varies depending on the product but find props that match the lifestyle or use cases of the product you're showcasing.
With that being said, don't let the quality of your equipment or filming setup hold you back. Many UGC creators produce great content with just a phone, the product, and themselves. Once you get more experienced and start receiving feedback and bigger opportunities from brands, you can upgrade your equipment and setup.
Step 2: Build Your UGC Portfolio
The dilemma: To create UGC content, you need products. However, brands will only send you products once you have a portfolio. So, how do you get started?
The answer: Make content for free featuring your favourite products.
You don't need permission from brands as long as you don't portray it as a paid deal/sponsored content if you choose to post it.
There are several common types of UGC content:
Unboxing – Opening a new product's packaging and revealing all the contents. You can narrate the functions of the included pieces and how to use them.
Review/testimonial – Giving your honest opinion on a product and how it works. UGC testimonials are different from other product reviews in that they should be short and not as in-depth, perhaps only focusing on one aspect instead of the whole product.
How to/use cases – Demonstrating how you use the product. These can be more lifestyle-focused videos, showing how you naturally use the product during your daily life, or more tutorial-style videos.
Pro tip: When you're just starting your portfolio, we suggest focusing on videos, as this is the most common format for UGC requests. Aim to have at least one example from all UGC types above.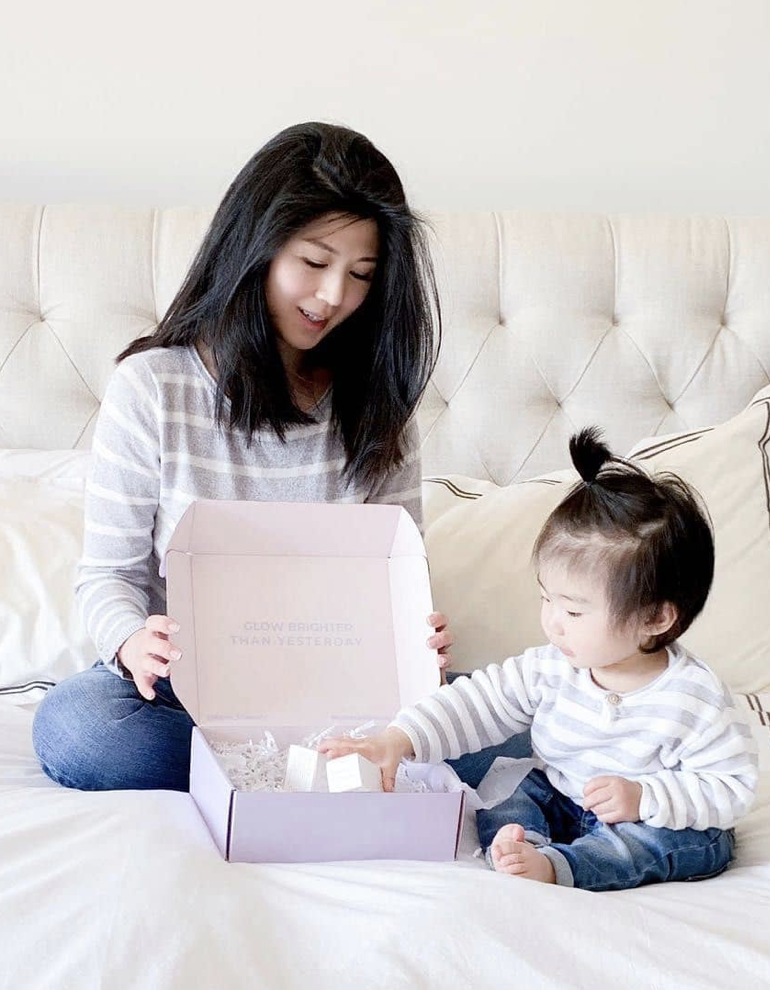 Step 3: Practice Your Editing Skills
Once you've recorded your clips, the next step is to edit them. The typical length for UGC videos is 15-60 seconds.
Editing videos can be tricky to learn, but luckily there are many apps to make it easier. Two of the most popular apps are CapCut and InShot are our favourites!
Pro tip: Practice, practice, practice! There is no shortcut to becoming good at video editing. The more you get used to the tools, the quicker you'll get. We recommend incorporating TikTok or Instagram Reel trends into your UGC videos to make them more engaging.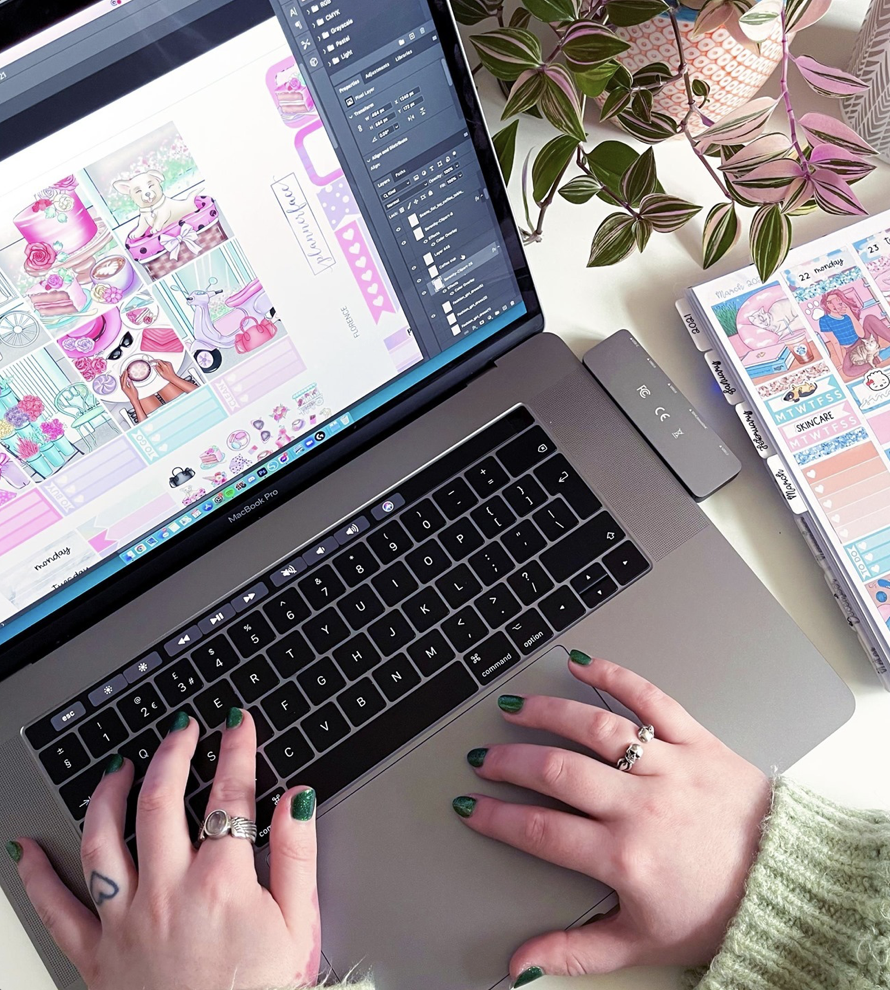 Step 4: Post Your UGC (This One Is Optional!)
This step is optional, as posting your content isn't generally required as part of UGC contracts. However, it is an excellent way to practice and get feedback on how to improve your content. Even with a small audience, you can learn what works and what doesn't work by checking the analytics for your posts.
Posting your UGC on your account also allows you to tag brands in order to get them to see your content, after which they may reach out to you to offer UGC gigs.
Secondly, add your email (or another way to contact you) to your bio to make it easy for brands to reach out to you.
Step 5: Get Paid
User-Generated Content (UGC) creation has evolved into a thriving industry, providing individuals with opportunities to monetize their creativity and passion.
Now you're ready for the next stage; getting paid for your UGC! Once you have a portfolio, you can start applying for UGC gigs. We know this is easier said than done, so here are some more tips to help you get paid!
4 Tips for Getting Paid as a UGC Creator:
1. Use Platforms to Find Brand Deals
With UGC's rise, there are new platforms dedicated to facilitating UGC brand deals. Some post opportunities for creators to apply, while others require you to create a listing for your content creation services.
Here are some platforms to search for UGC opportunities:

Fiverr – Create a listing with your UGC services and wait for brands to find you.
Upwork – You can apply to UGC creator jobs or list your UGC services.
Insense – You join via an app and choose opportunities to apply to.
Brands Meet Creators. They send UGC opportunities via email.
Localhood – Request to join and work with your local tourism brands on UGC.
2. Network with Brands and Business Owners
If you want to be more proactive and work with specific brands, then your best bet is to network via platforms like Instagram, Twitter, and TikTok.
You can use these platforms for networking in several ways:
Personal branding – Post updates on your account sharing your journey as a UGC creator and add a CTA for brands to contact you for UGC.
Cold outreach – Think about brands you genuinely like and for which you would enjoy creating content and reach out to folks who work at those companies.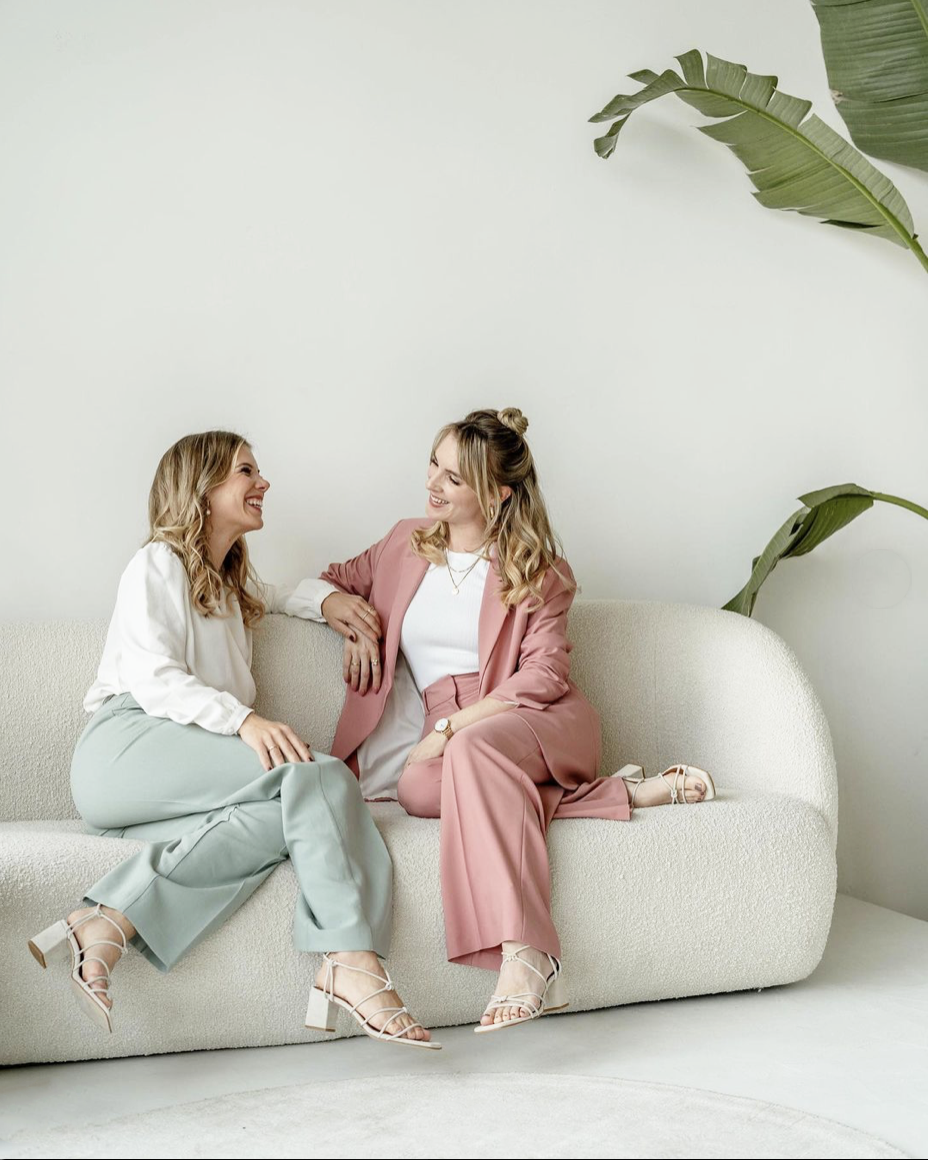 Pro tip: Smaller companies like start-ups and small businesses just starting to build their social media presence are more likely to need UGC – but remember that they will usually have a smaller budget too.
3. Perfect Your Pitch
Pitching yourself to a brand for a UGC opportunity is like applying for a job. As more and more people become UGC creators, it'll become more competitive. That means you need to make your pitch stand out!
Keep your pitches focused on the brand (not yourself) and the value you'll provide for them through your UGC.
Pro tip: Tailor your pitch for each opportunity you apply to. In your portfolio, curate examples that are relevant to each brand's industry and will appeal to that brand's target audience.
4. Know Your Worth
Payment rates for UGC creation vary widely. The brand or platform usually sets the rate for brand deals. Nonetheless, staying up to date with market rates will empower you to choose deals that pay fairly. This benefits you and ensures equitable compensation for other UGC creators.
Pro tip: Follow UGC creators on TikTok and Instagram, as they often post content sharing behind-the-scenes details on how they negotiate brand deals and how much they get paid.
Now it's time to get to work, get your portfolio set up and start reaching out to brands!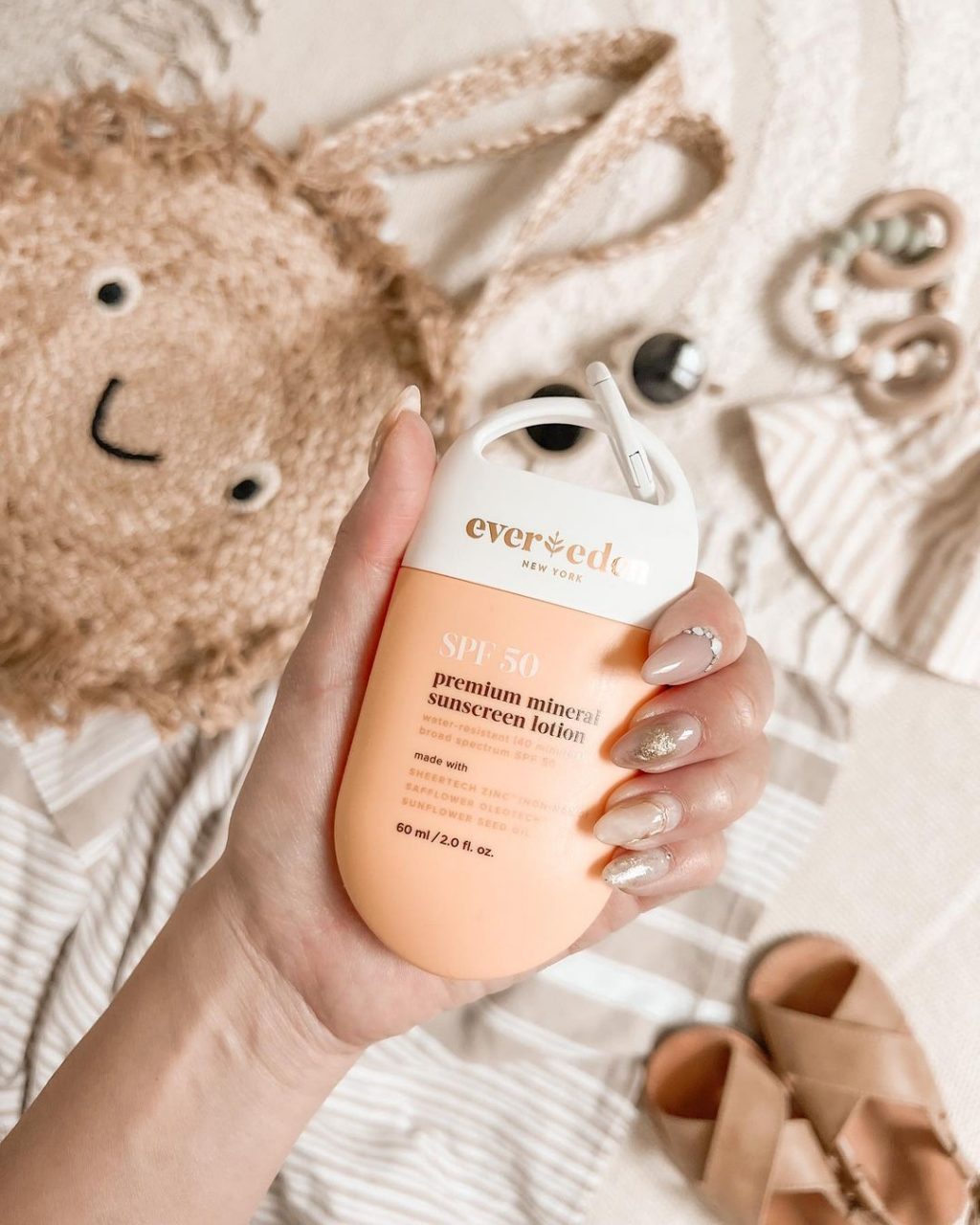 Becoming a UGC creator allows you to share your passions, connect with like-minded individuals, and contribute to the larger online community. As user-generated content continues to shape the digital landscape, embracing this role can offer exciting opportunities for personal growth and collaboration with brands.
So, follow your passions, create authentic content, and make your mark as a UGC creator in the digital world!
PIN THIS: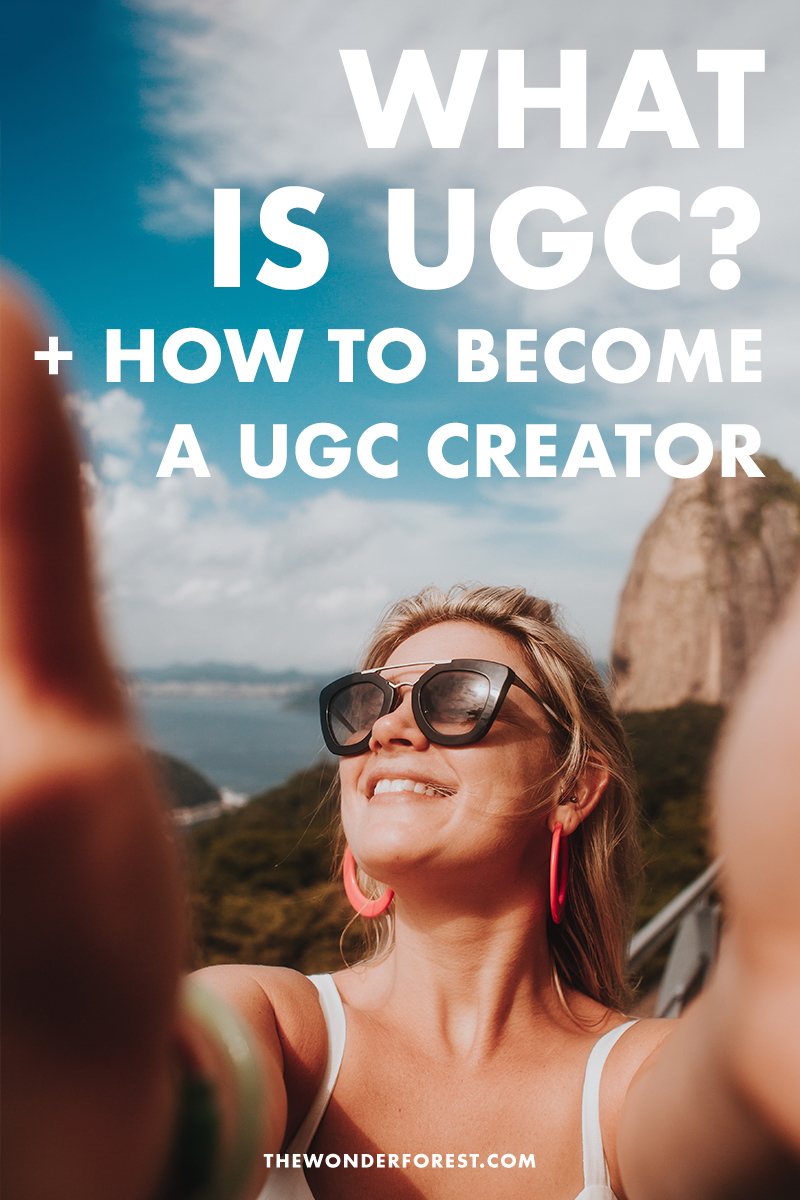 Last Updated on