As the sun shines brighter and the days grow longer, it's time to embrace the season with fabulous nails that are as vibrant and playful as the summer itself. From iridescent mermaid designs to bold Barbie nails, 3D masterpieces, and funky graphic patterns, let's get into some of the hottest trends for nail art in 2023!
Gold Mermaid Nails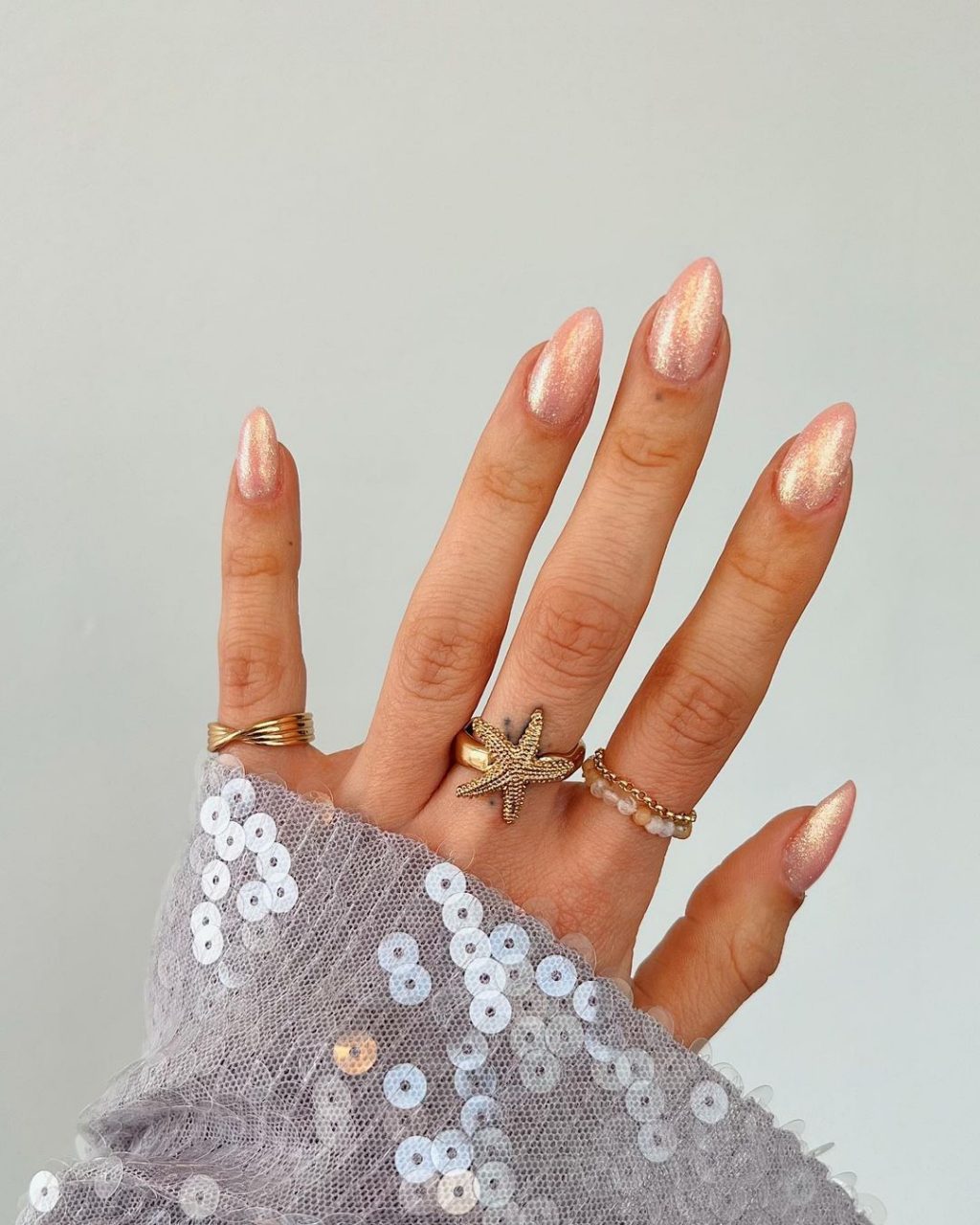 The Little Mermaid made its debut this spring/summer 2023, so it's only fitting that mermaid nails are now trending! Glitters are no longer just for the holiday season – add a little mermaid pizzaz by opting for gold glitter on your nails.
Blue Mermaid Nails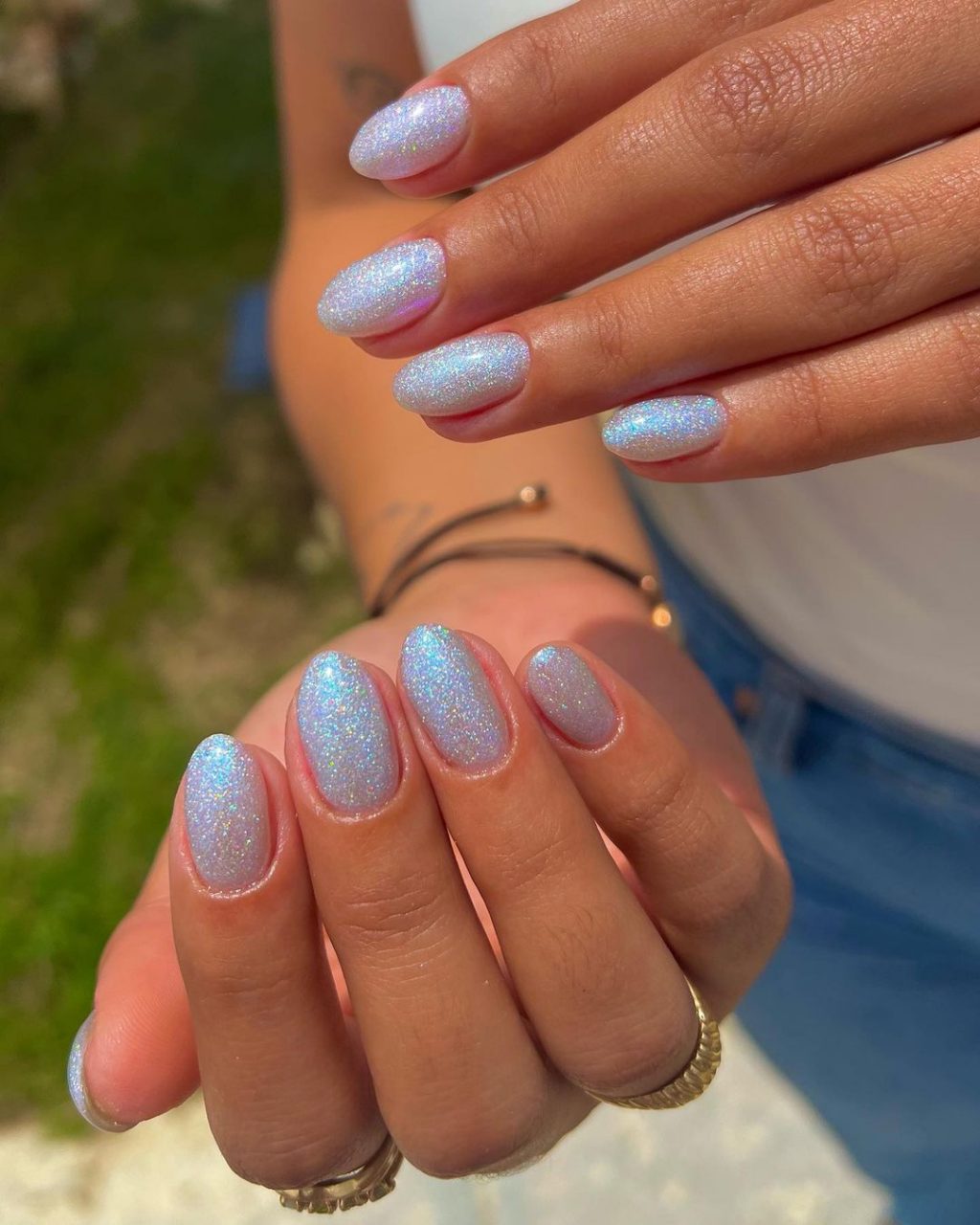 Another option for the mermaid nail trend is to go with a shimmering blue glitter nail polish. This beautiful nail art is definitely reminiscent of 'under the sea!
Barbie Pink Nails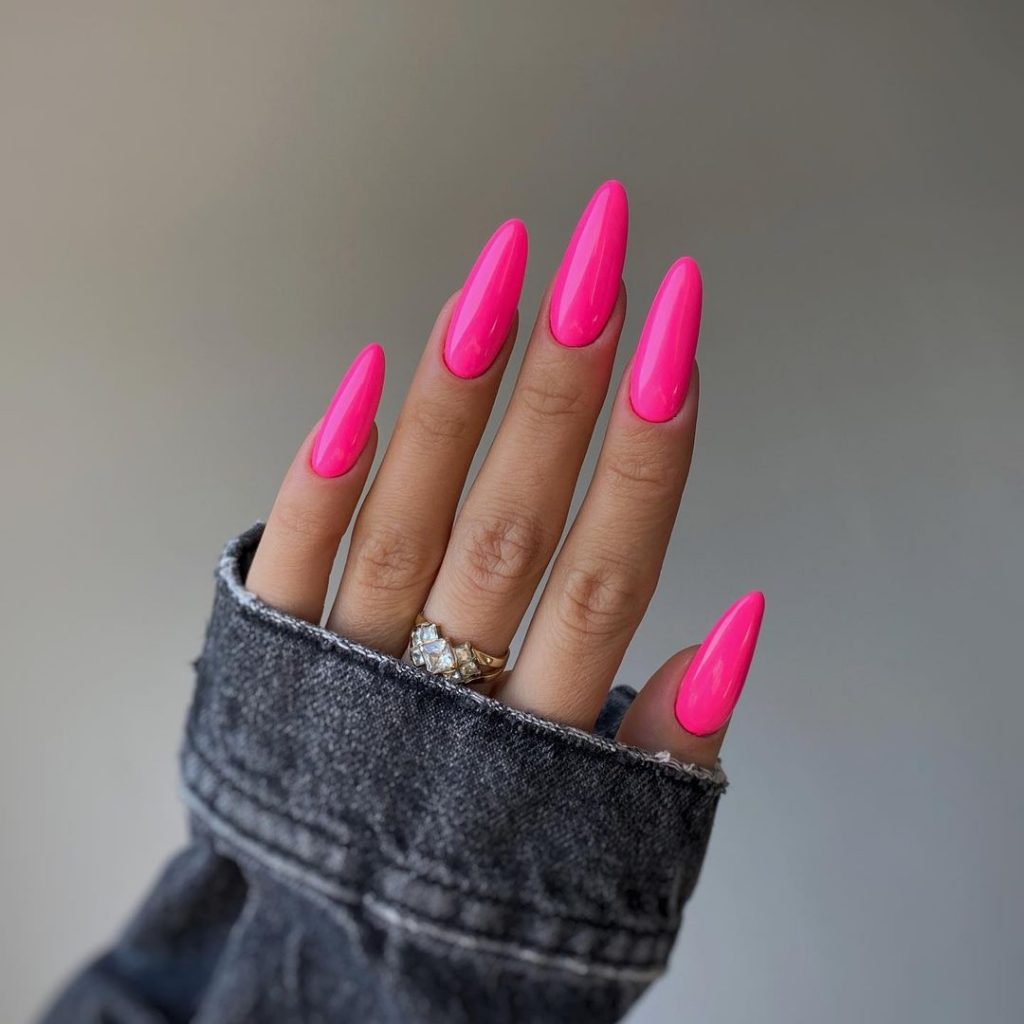 Barbie is back and better than ever with the new live action movie slated to be release July 2023! Channel your inner barbie with nothing other than the brightest and boldest pink nails.
Iridescent Nail Art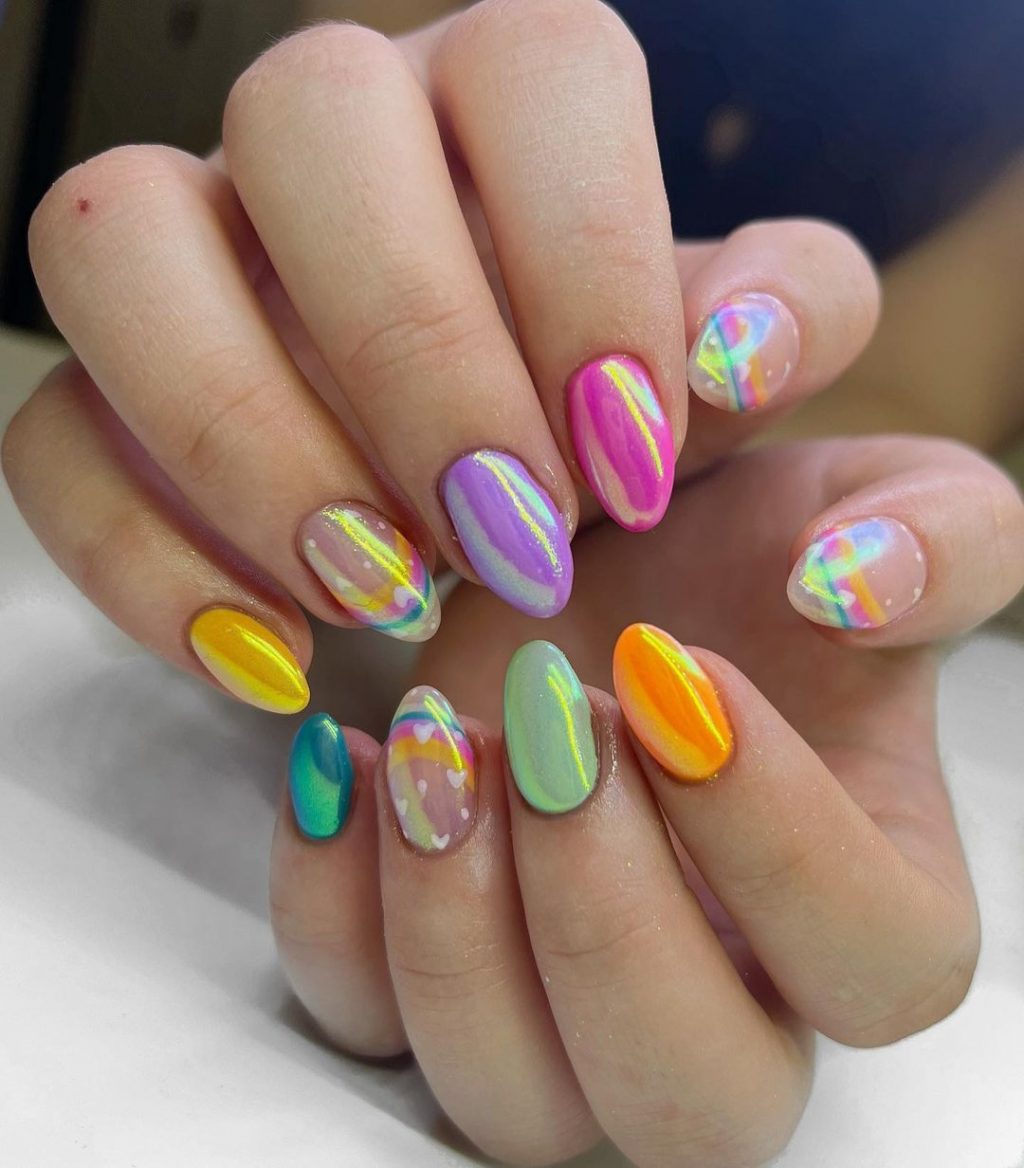 One of the biggest nail art trends in 2023 is ever-dreamy iridescent nails. These nails are bold, bright and most importantly, impressively reflective! We love this version featuring little rainbows and hearts, too.
Glitter and Iridescent Nail Art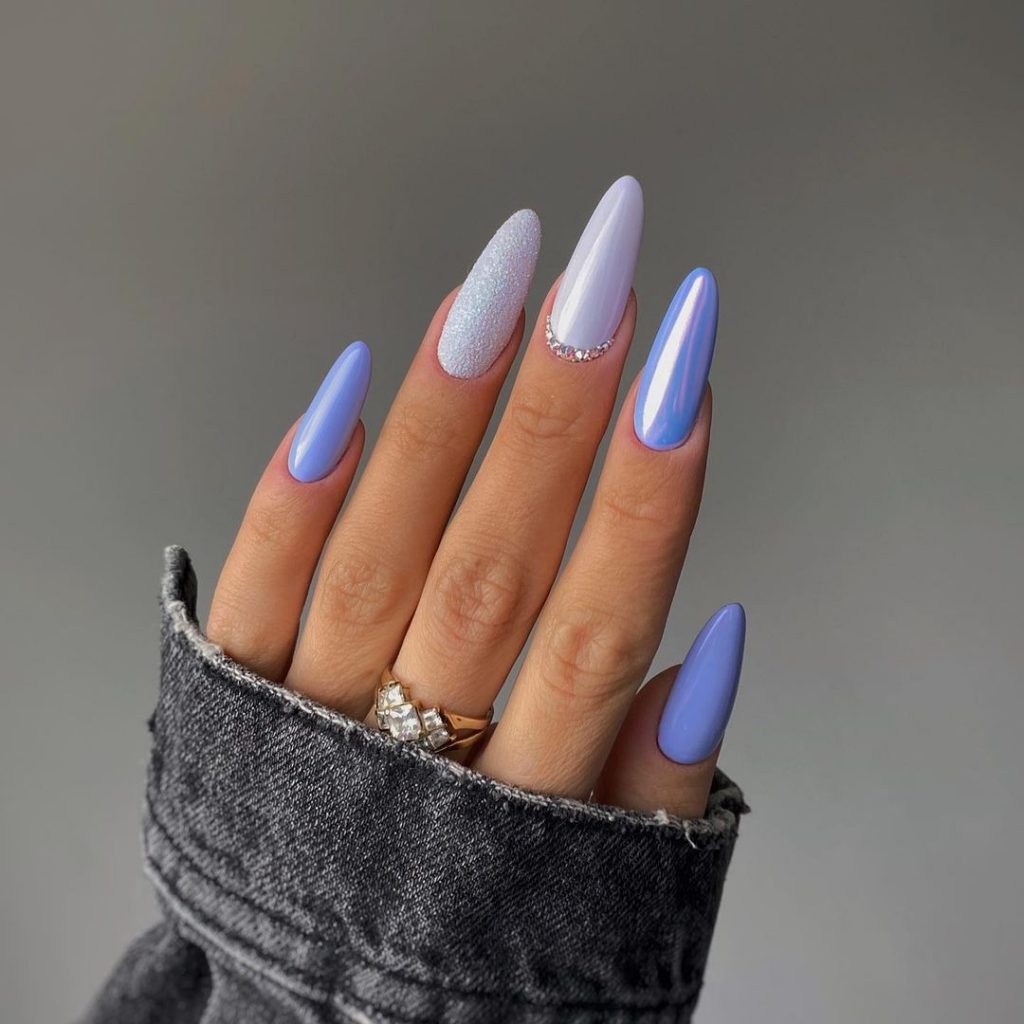 Combine the mermaid trend with the iridescent trend and you've got an even cooler nail look! This nail set also features a band of glitter on the middle nail for a lovely detail.
Peach Sorbet Airbrush Nails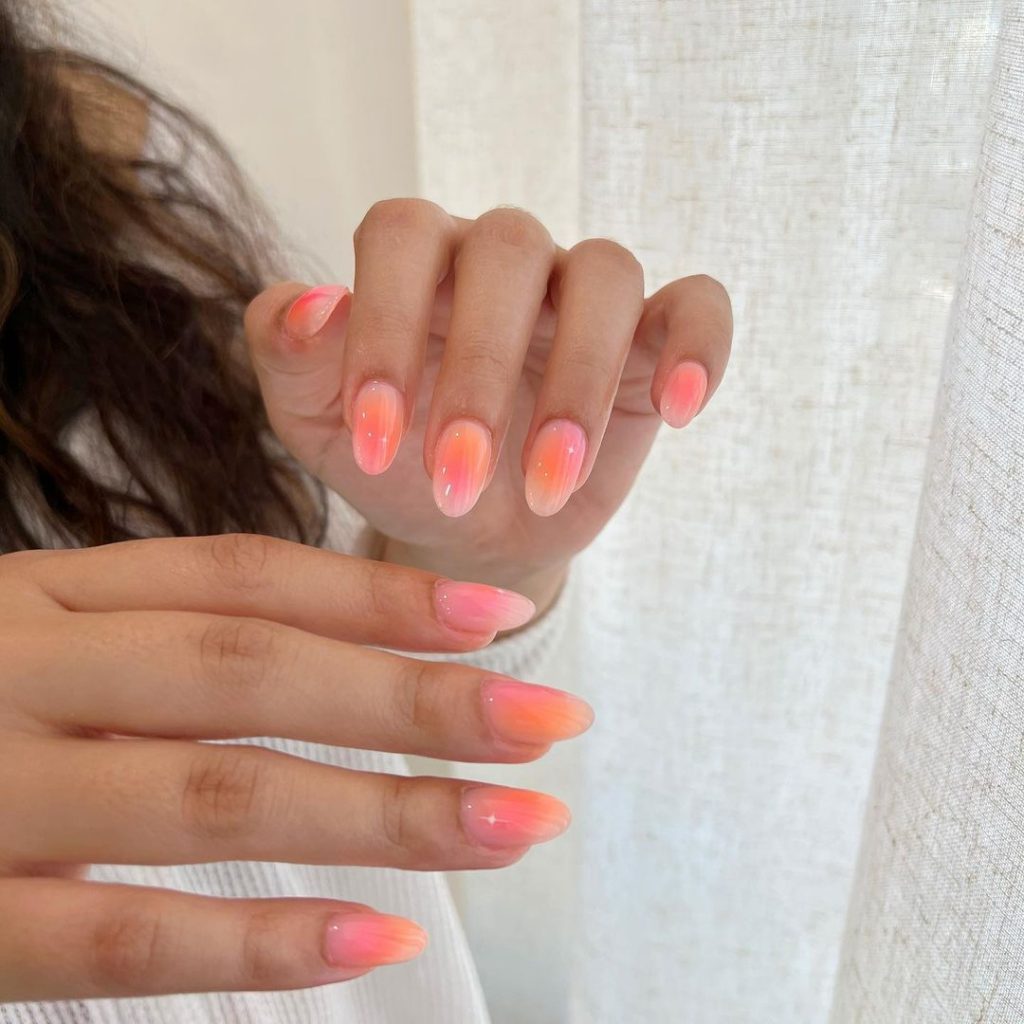 Airbrushed nails are back in a big way, and these ones remind us of the most refreshing citrus sorbet! It doesn't get any summery than these sweet nails.
Airbrush Sparkle Nail Art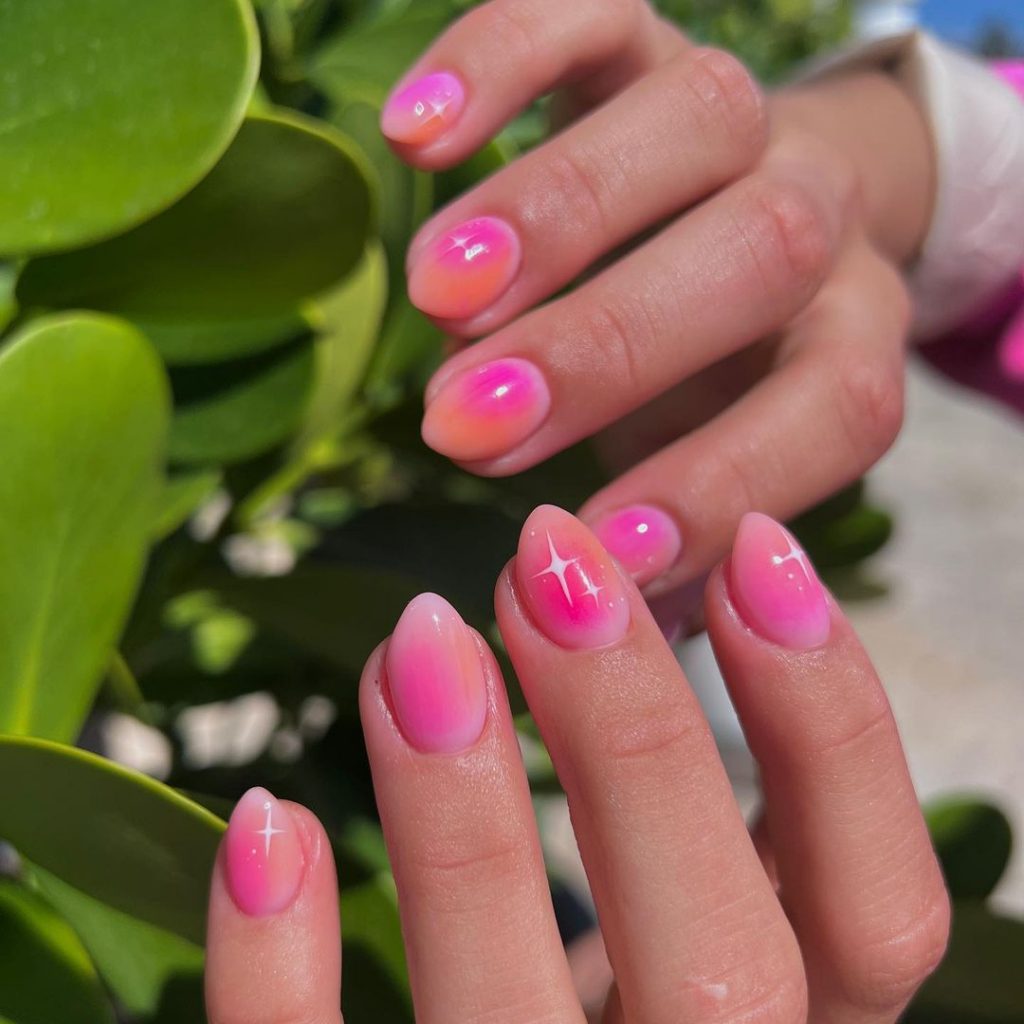 This dazzling variation on the airbrush nail adds teeny tiny sparkles to the set, creating a cute and kawaii nail look!
Eyeshadow Hack Nails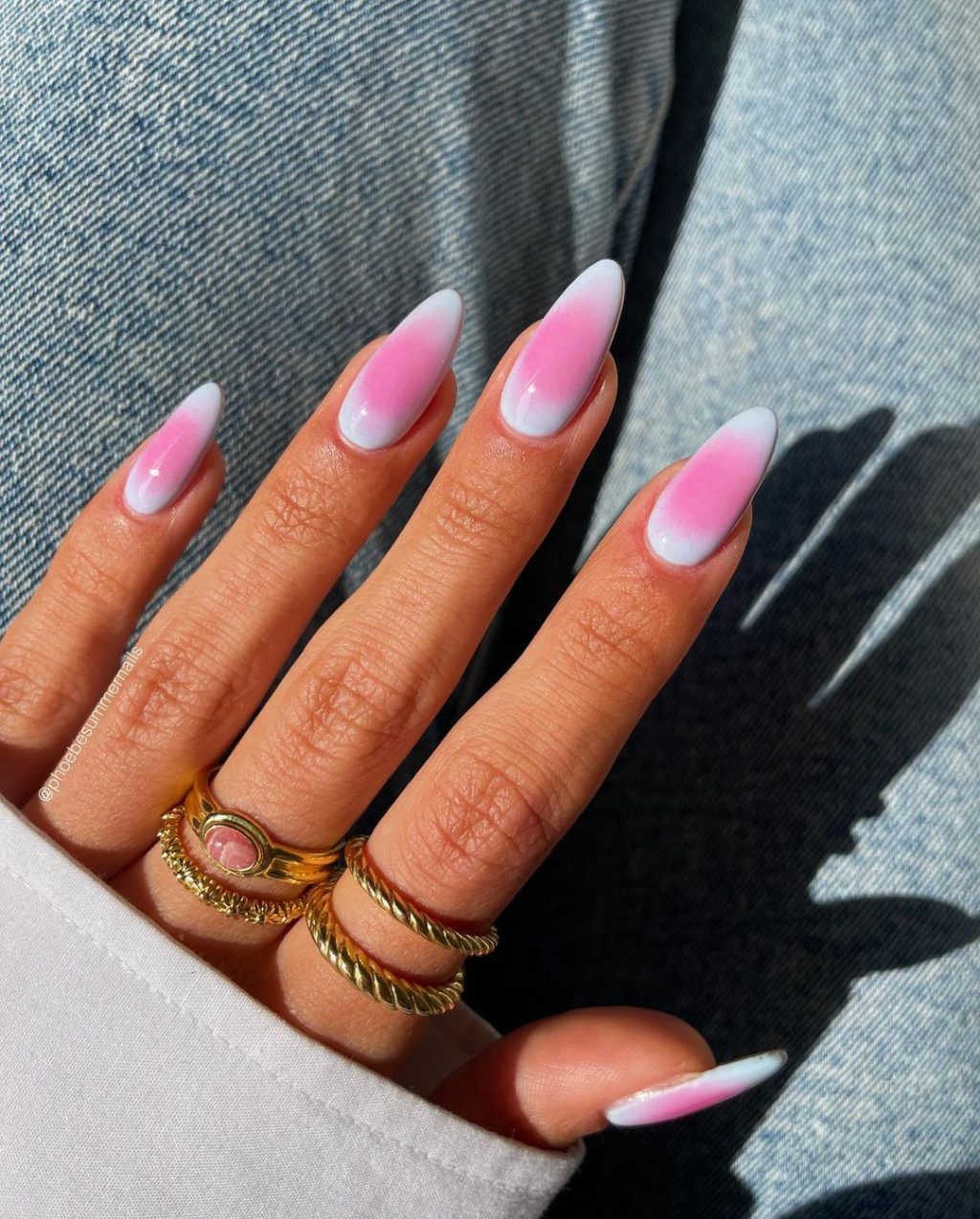 Love the airbrushed nail look but don't have the proper tools? The easiest way to DIY airbrushed nails is with the trending eyeshadow nail hack! The hack involves dabbing coloured eyeshadows onto your nails for a beautiful, dreamy effect.
Rainbow Stripe Nails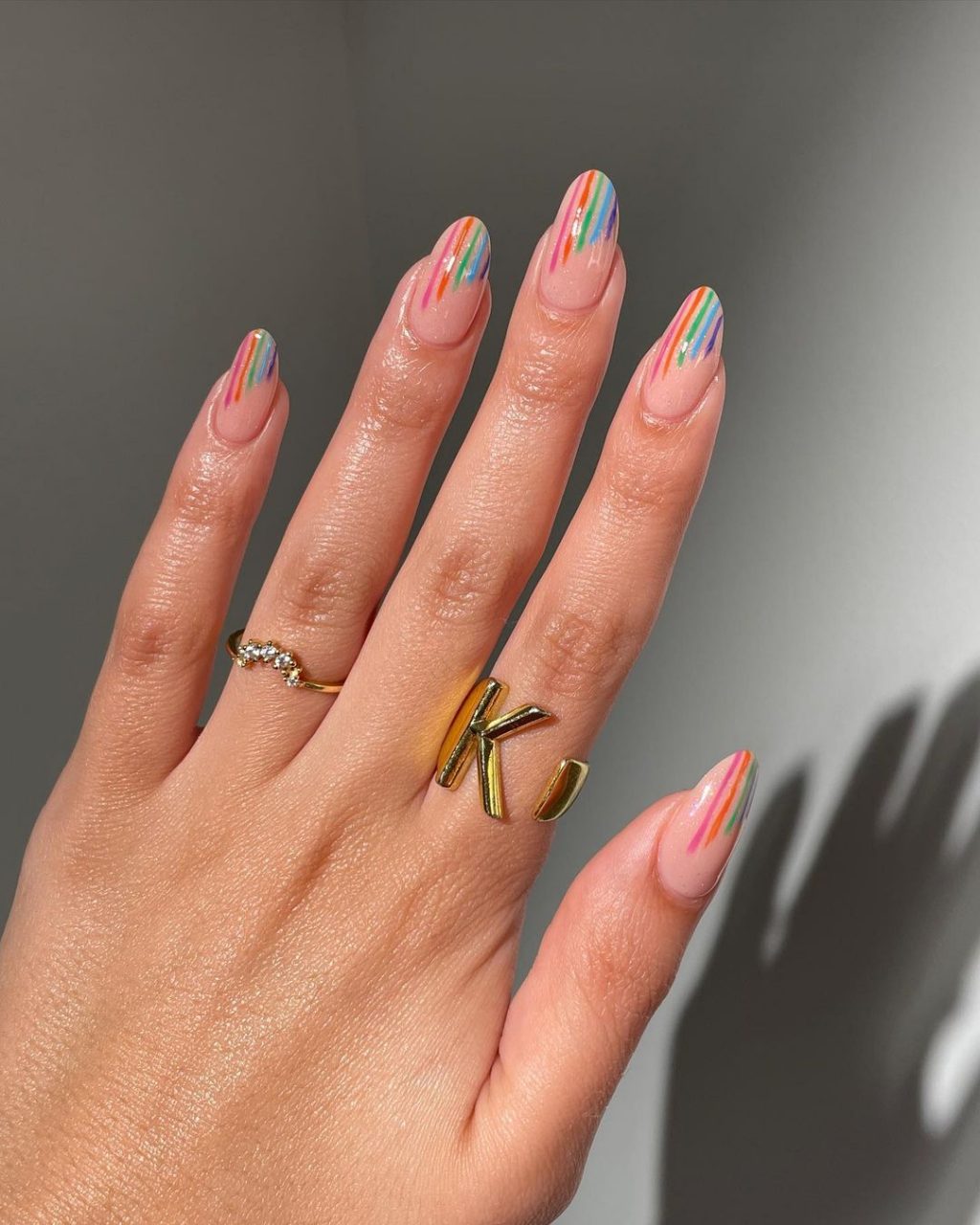 The best summer storms always end with a vivid rainbow. Channel all those good vibes into your nail art this summer 2023! These rainbow stripe nails are eye-catching yet simple.
Drawn Rainbow Nails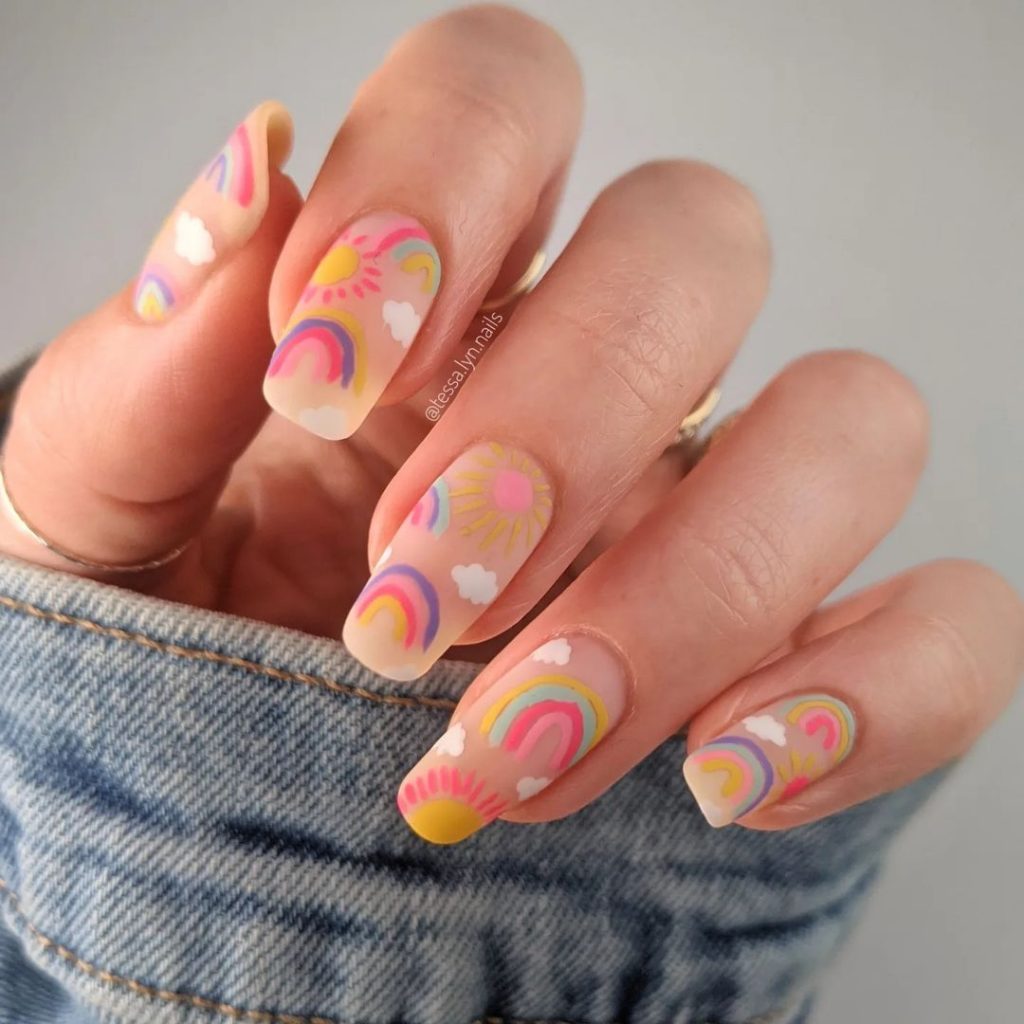 Want to go with something more playful for your rainbow nails? These colourful, matte nails are like a child's drawing in the best possible way.
Bold Graphic Nail Art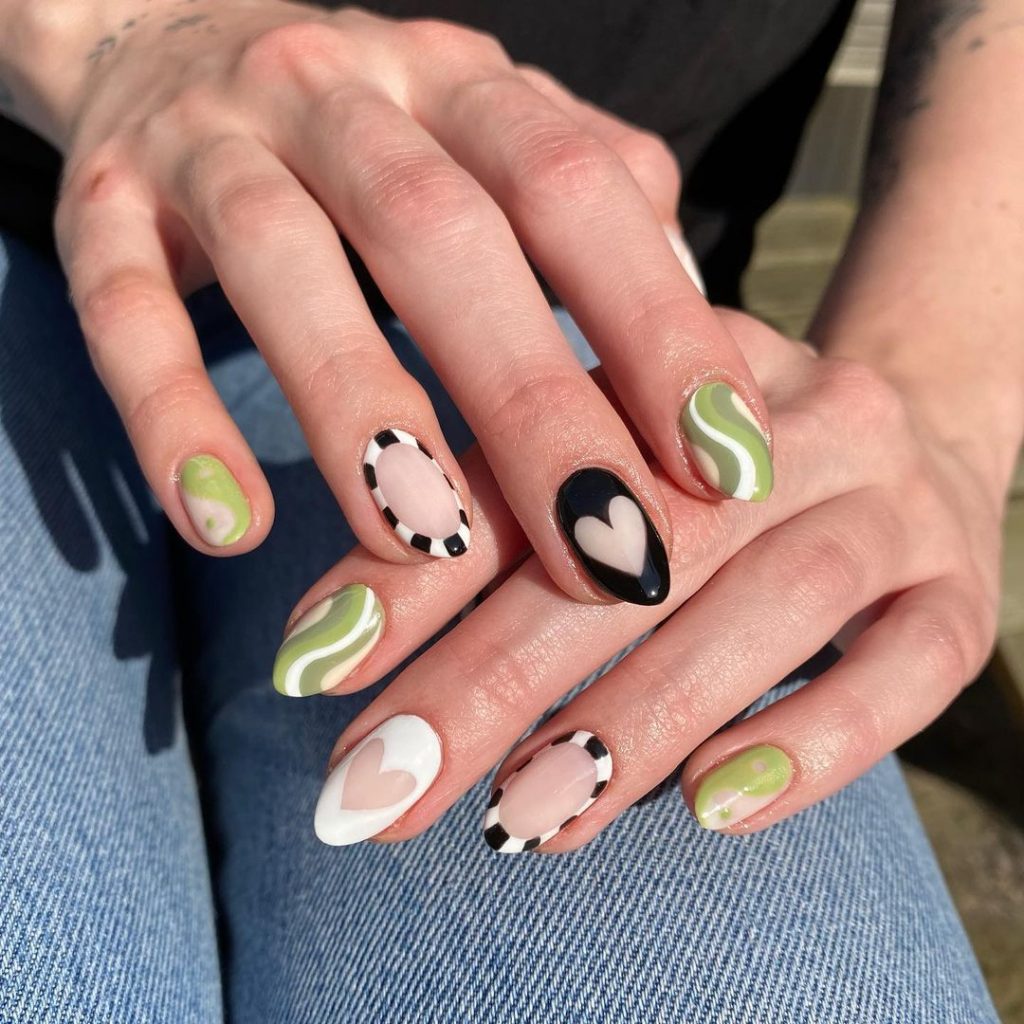 Checkered patterns, yin-yangs and swirls have been big in nail art for a few years now – but we love how this nail set takes the look to the next level by adding in a bold cut-out heart design.
Drippy Nail Art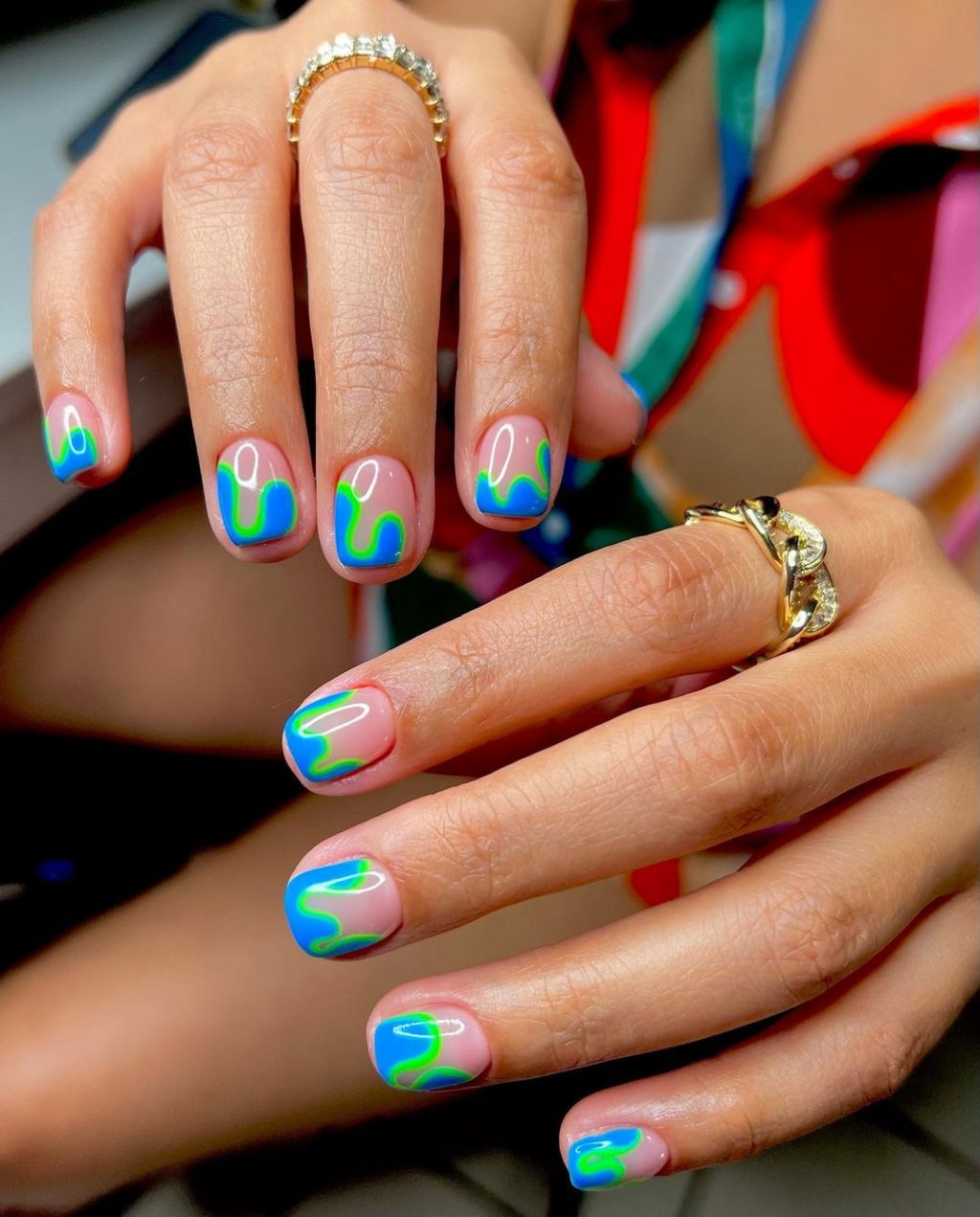 If you like your nails to really stand out, try these gooey, drippy neon nails! These nails are giving us major 90′ and early 2000s vibes.
Pearly Glazed Nails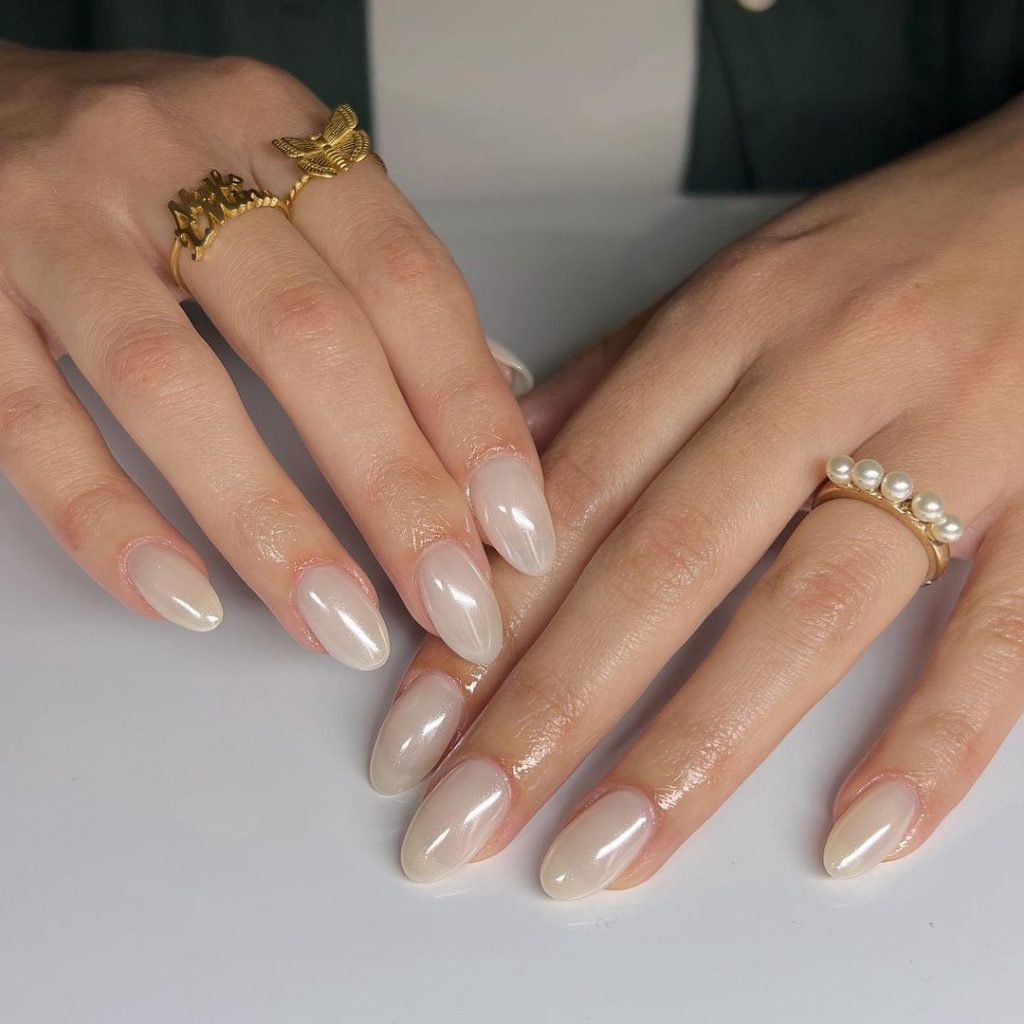 Glazed nails, aka 'glazed doughnut nails' are still going strong as a nail art trend in 2023! These simple, trendy nails go with many occasions, making them both versatile and stylish.
3D Pearl Nail Art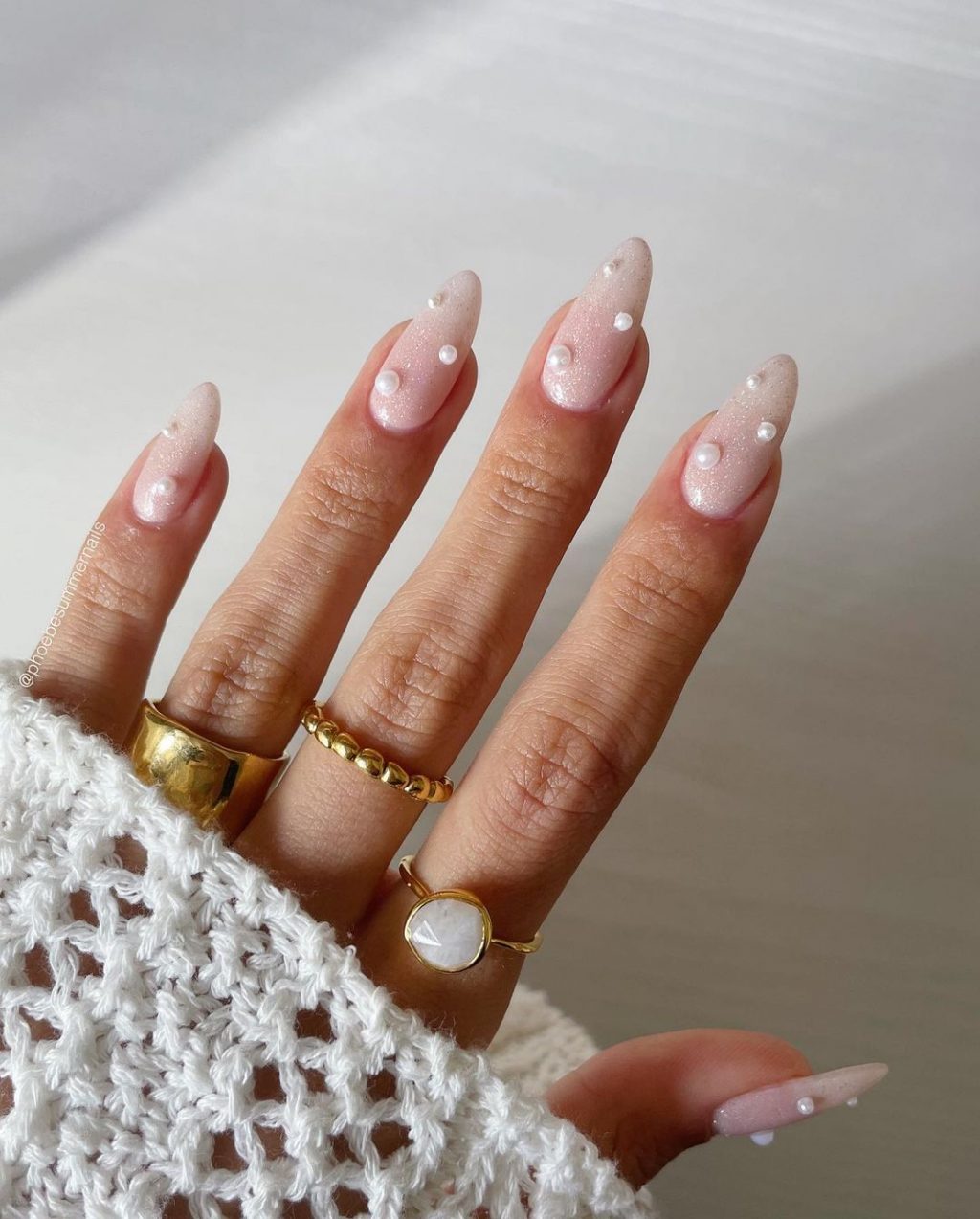 Embellished, 3D nails are not only for the most fashion-forward. This eccentric nail trend is making it to the mainstream world, and you can go as crazy or as subtle as you wish! This 3D pearly look is a great option for those just dipping their toe into this trend.
3D Heart Nail Art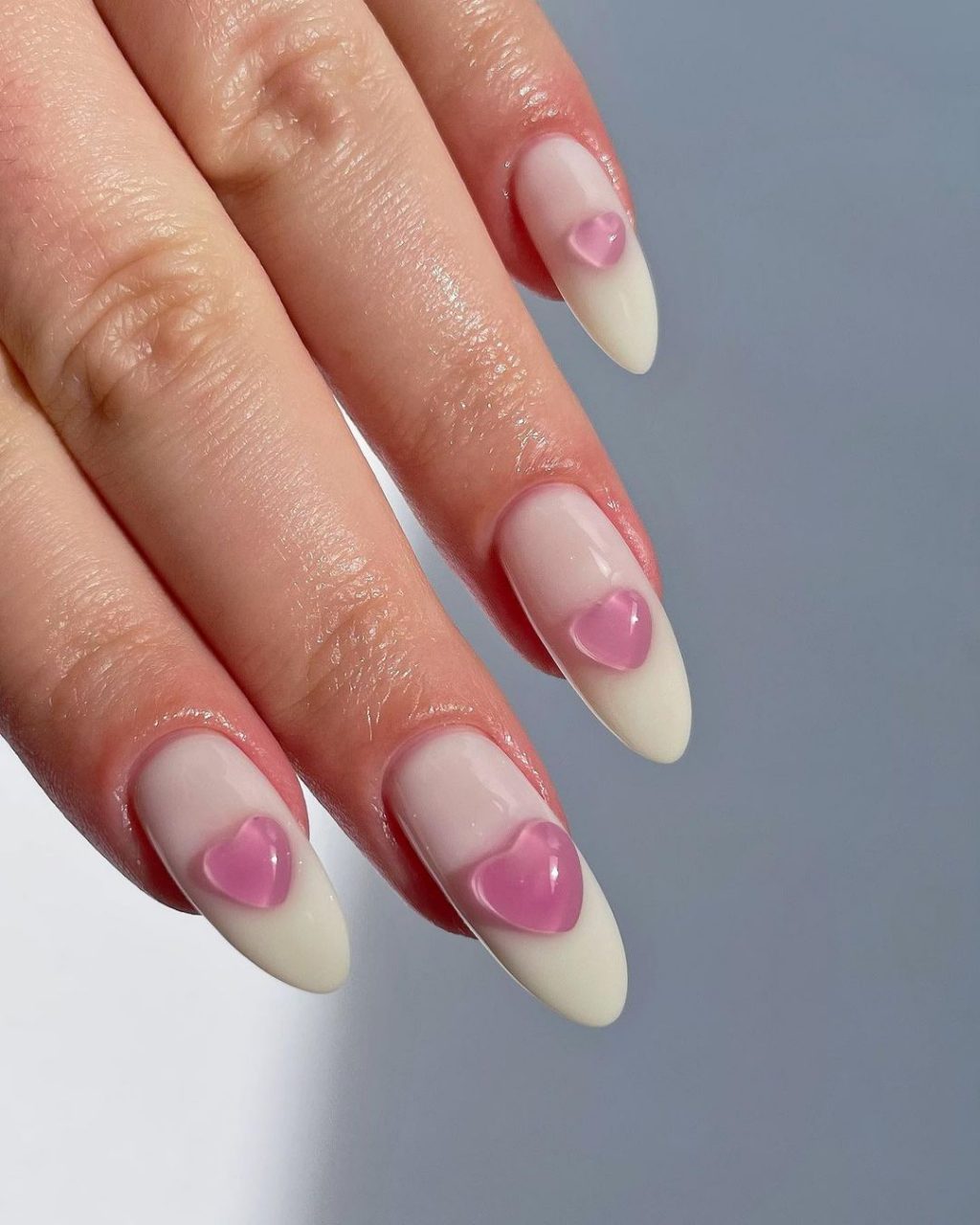 Here's an ultra girly version of the 3D nail art trend – this time with bubbly 3D hearts that almost look like jelly! This look is definitely only for the bold!
Retro Multi-Coloured Nails
When it comes to multi-coloured nail art, the options are quite literally endless. But one trend we've noticed in 2023 is to opt for more retro colour palettes – so think 60's and 70's when choosing your nail colours!
Minimalistic Dot Nails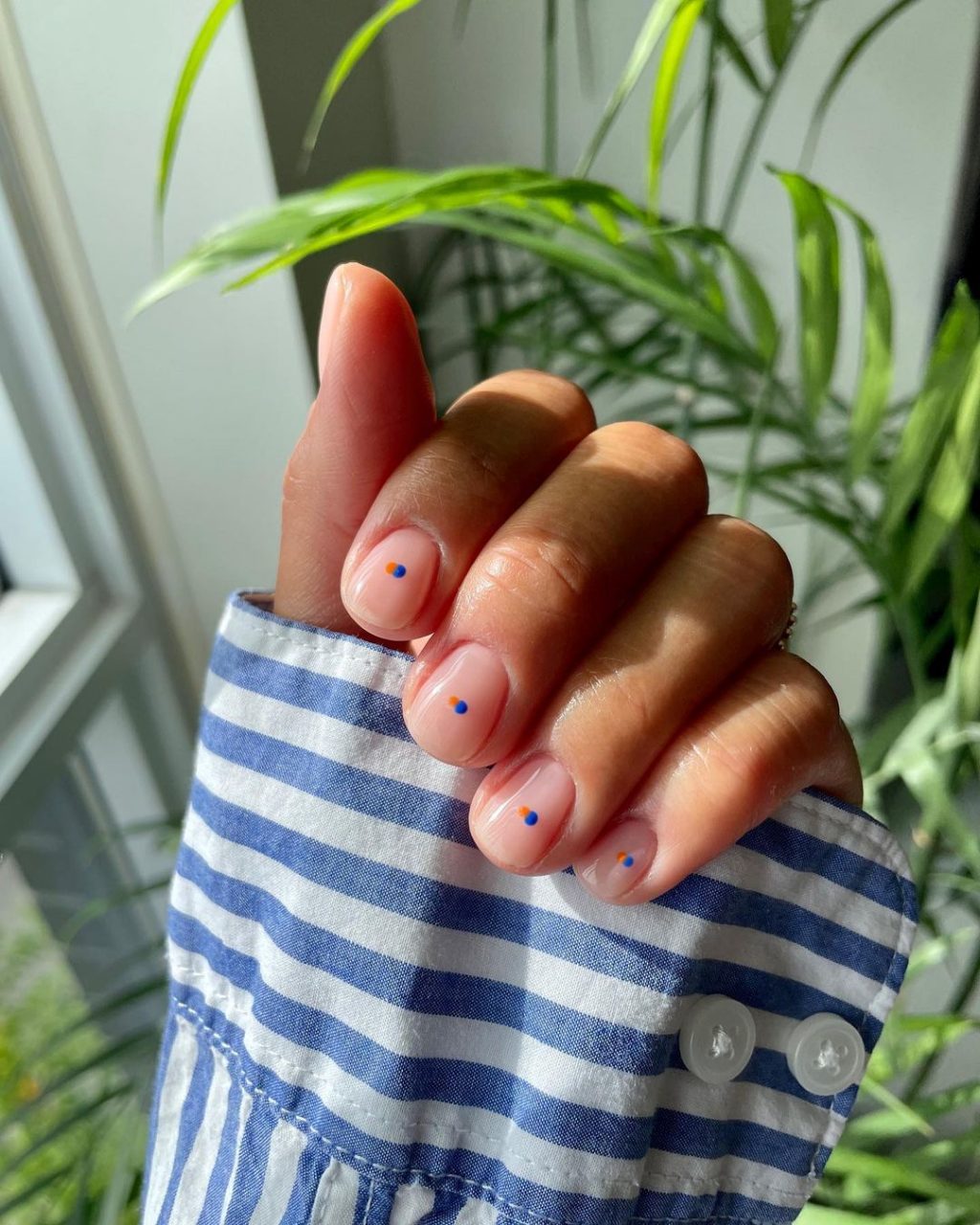 Less is more when it comes to this dainty, minimalist nail art! For those seeking quiet and understated vibes in the summer, this is the nail look for you.
Purple Star Nail Art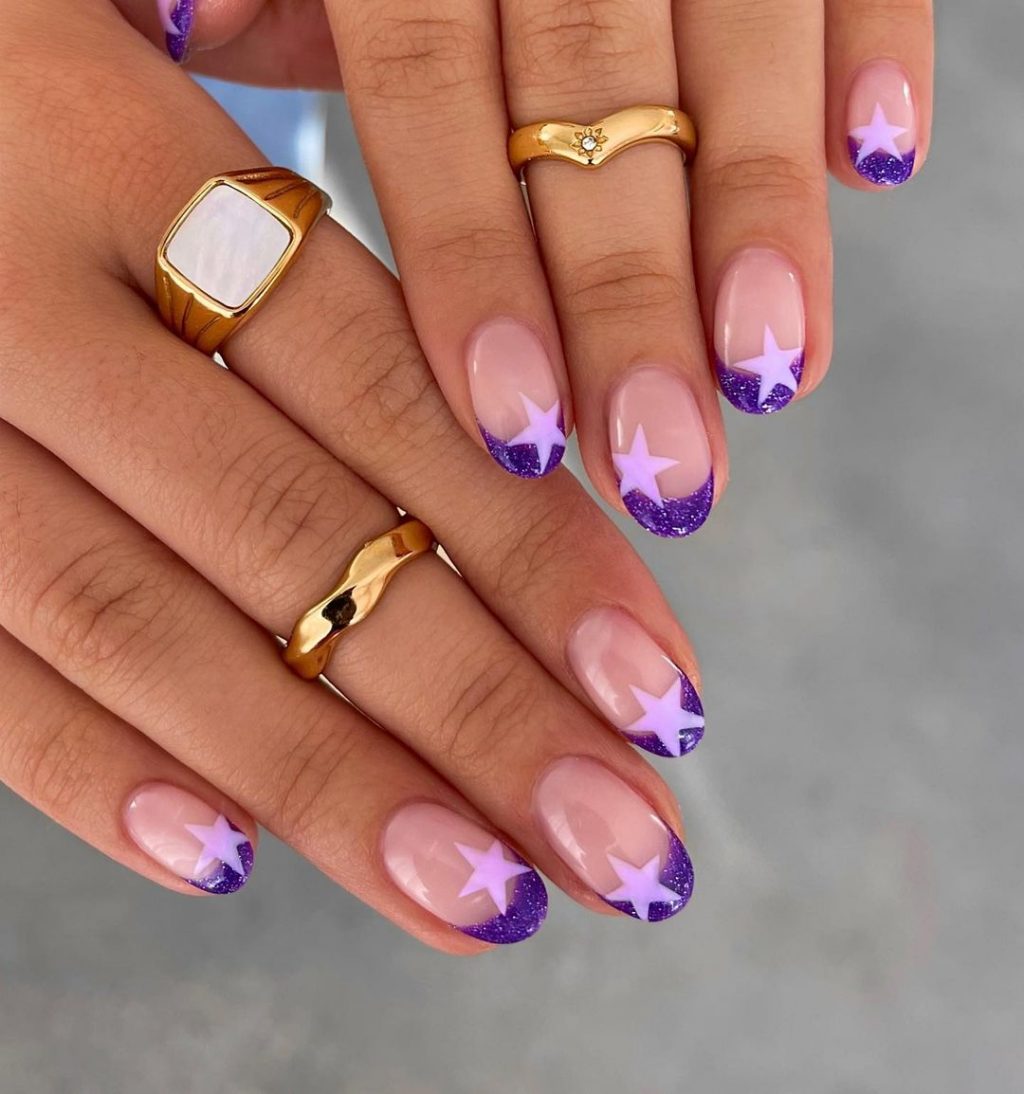 Add a cute element to your nail art this summer with these star-studded nails! The two shades of purple bring the french tips and star motif together cohesively.
Sparkle Strawberry Nail Art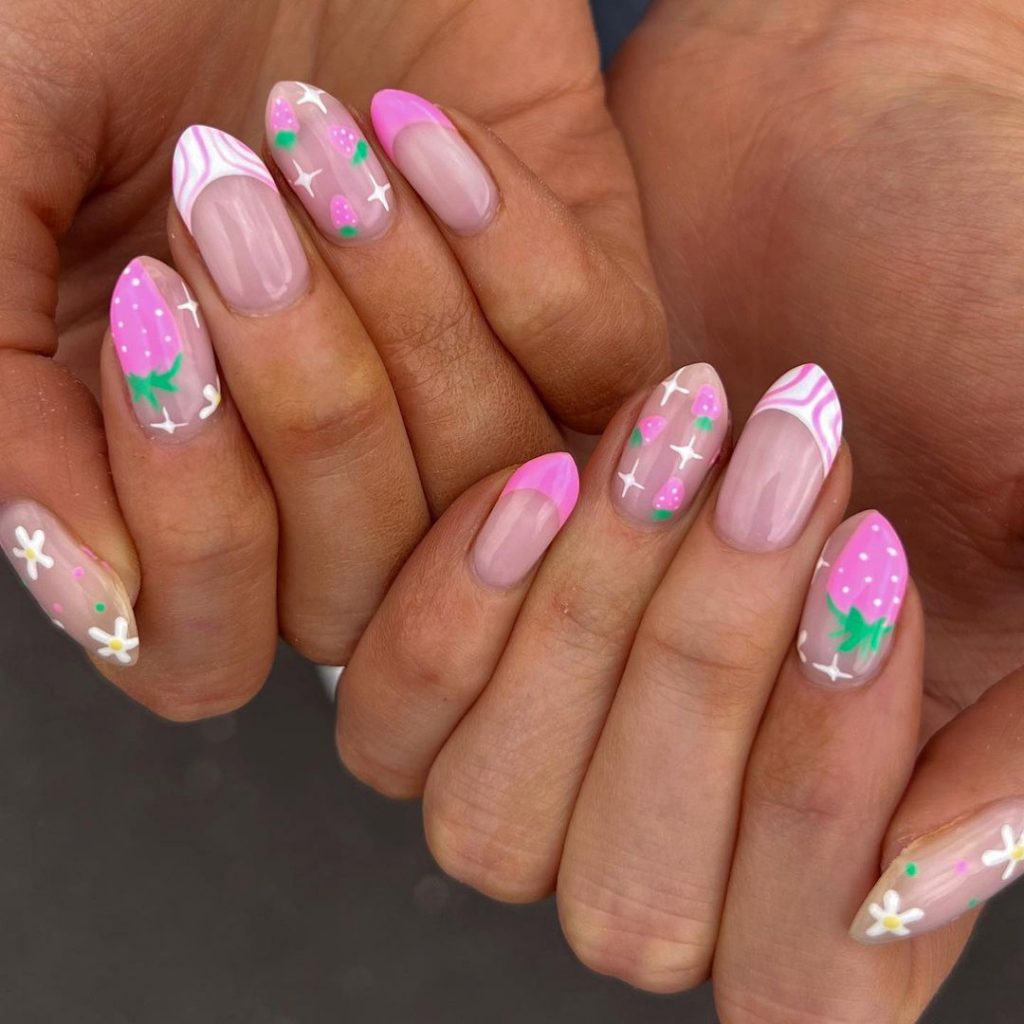 For the ultimate summer nail look, combine a variation of sweet motifs: pink, strawberries, sparkles and flowers. Can it get any cuter than this?
Pink Floral Nails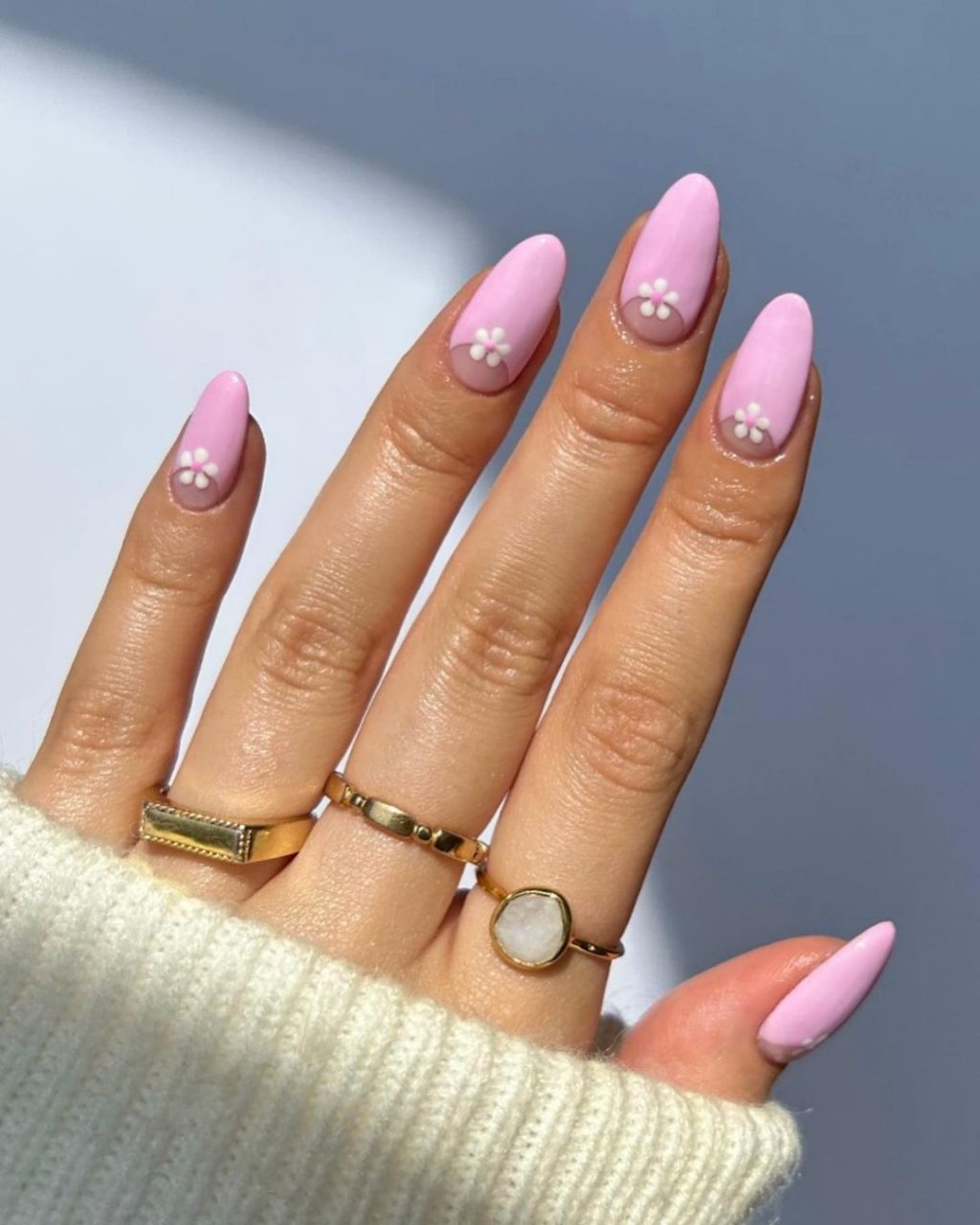 How could we make a list of summer nails and not include at least one daisy-inspired piece?! These cute little blossoms look stunning against the mauve-pink tip backdrop.
PIN THIS: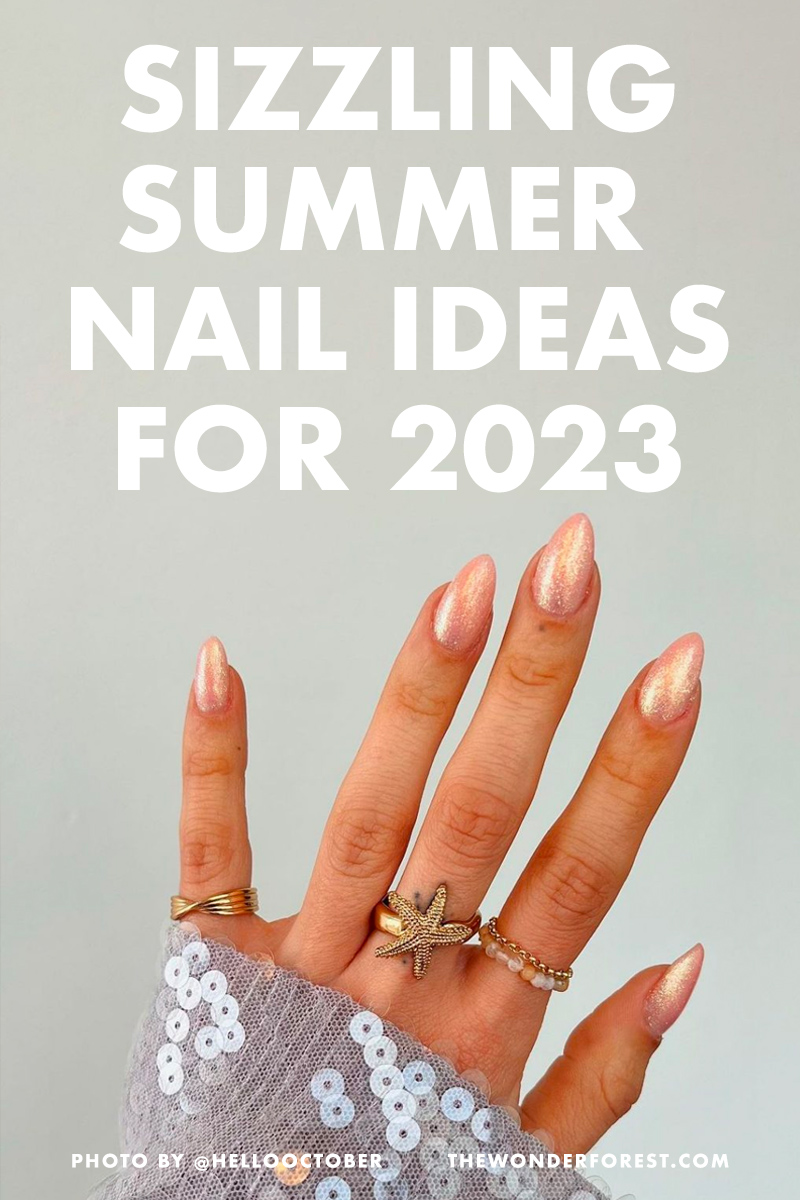 Last Updated on