Spring has sprung! It's time to emerge from hibernation and enjoy the sunshine and warm weather that comes with one of our favourite seasons.
And what better way than to celebrate with some cute and simple spring nails? It's officially time to move away from the dark winter colours and towards the fun, joyous pastels.
Looking for something a little more summer friendly? Try these AMAZING pool party inspired nail art ideas as well!
Pastel Smiley Face Nails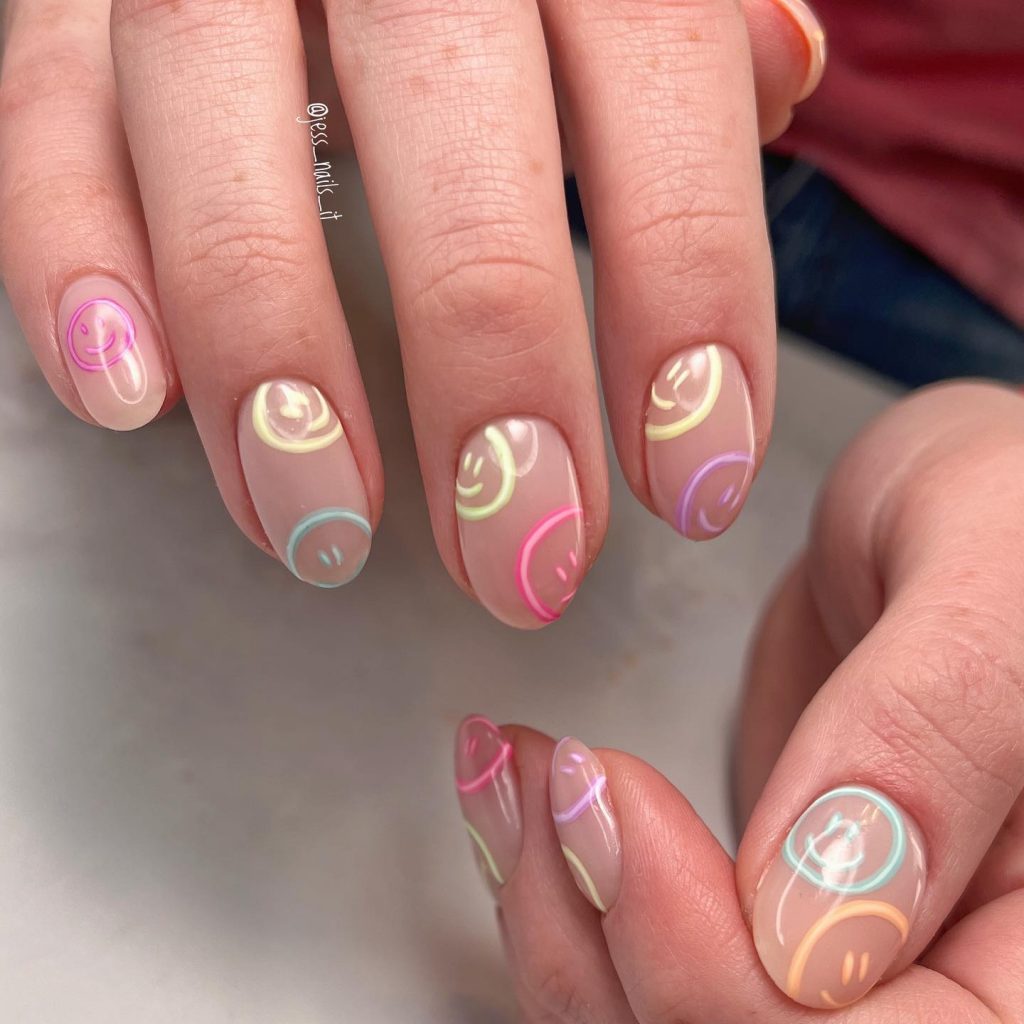 The longer days and warmer weather that spring brings just brings a smile to our faces! Don't keep those emotions to yourself – share your joy with the world with these bright, cheeky nails.
Pink Ombre Nails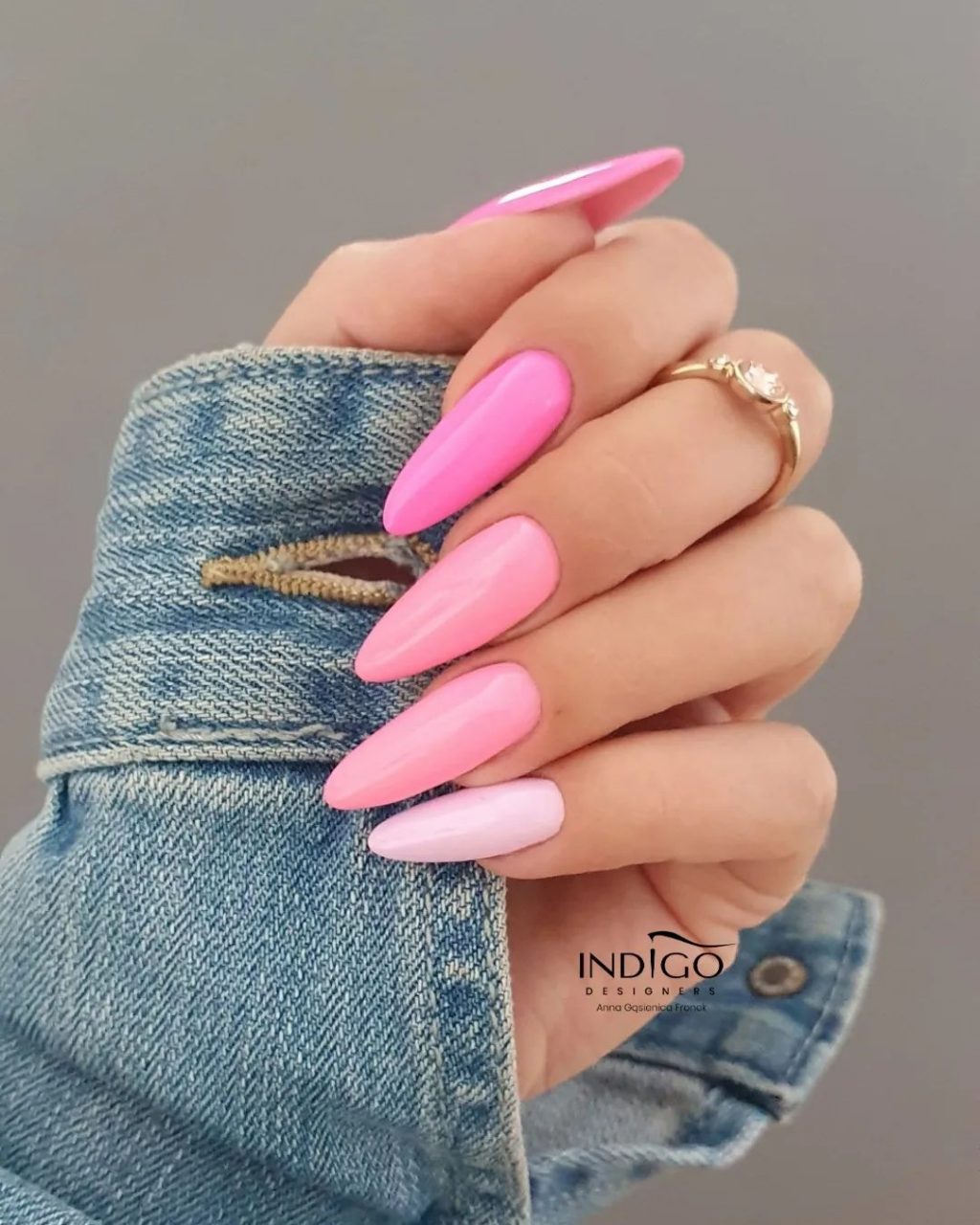 Pink makes us think of the beautiful cherry blossoms that bloom during springtime. Can't decide on one shade? Why not have them all?
French Tip and Floral Nails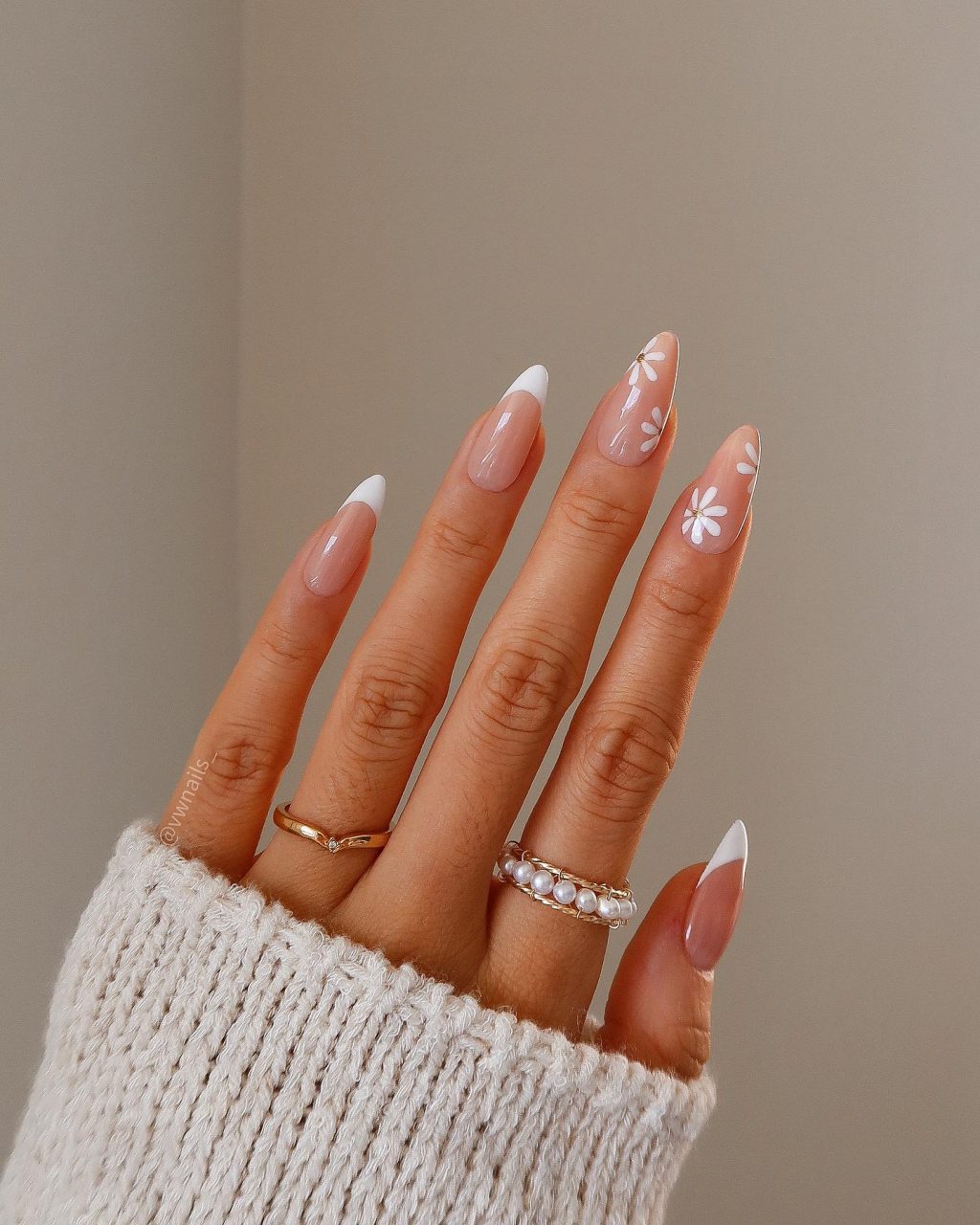 If you're not too keen on the bright colours, but still want to celebrate the season, you can opt for some delicate, floral feature nails instead. We love how well the pattern combines with a classic french tip.
Folky Colourful Floral Nails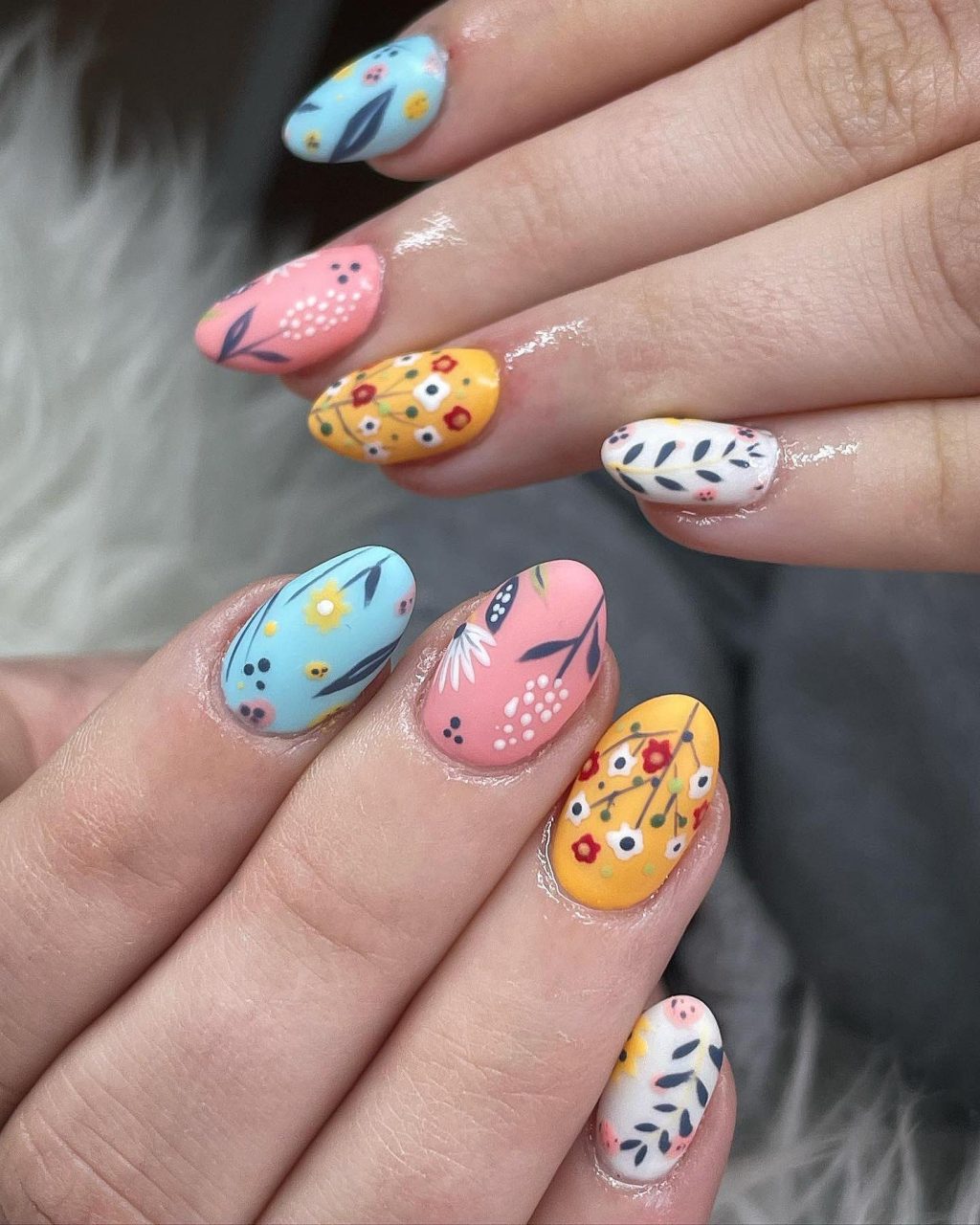 On the other hand, maybe you like bright colours and florals! No need to choose one or the other, you can absolutely combine both concepts. This one may be harder to attempt at home, but a professional nail artist could help your nails pop with a design like this.
70s Inspired Floral Nails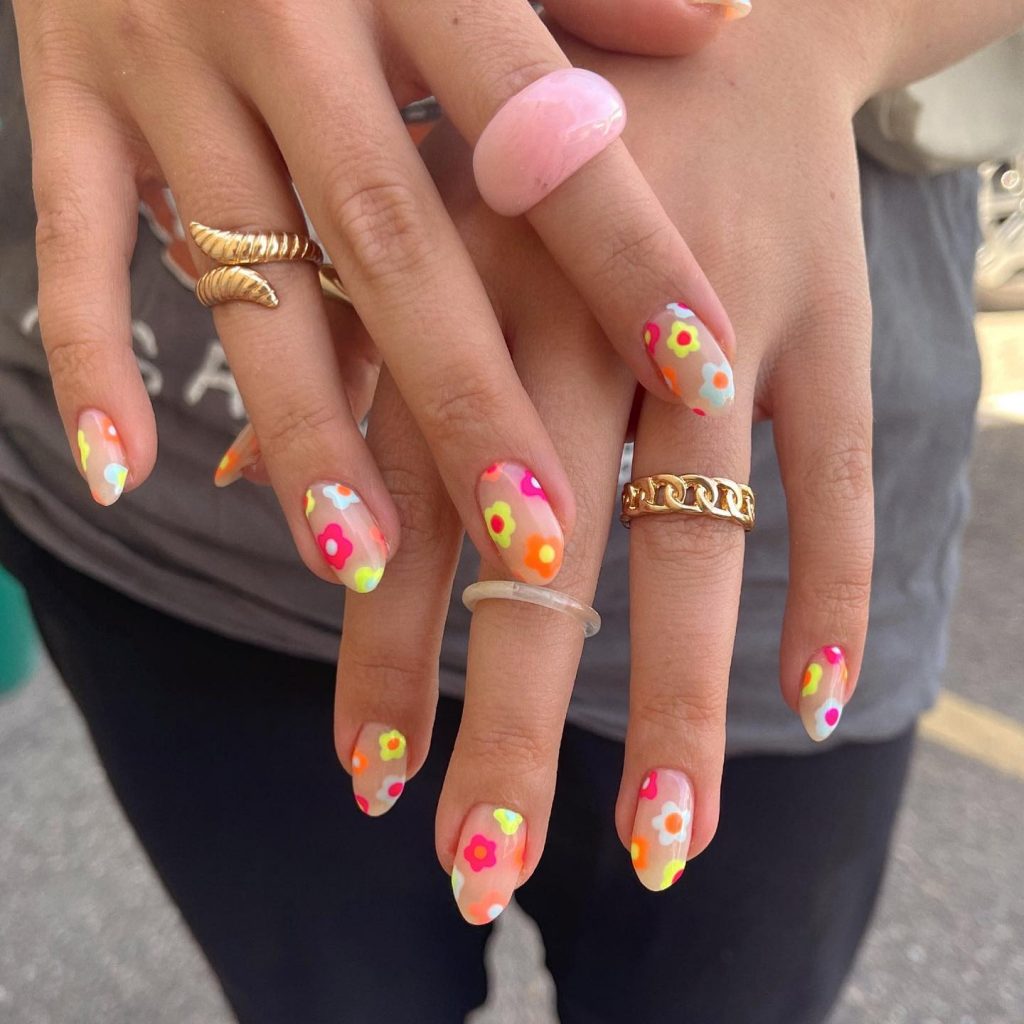 Flower power! Be inspired by the trends of the 60s and 70s with these bright and bold nails. Play it down by putting your bright florals onto a natural or clear base.
Soft Glitter Nail Art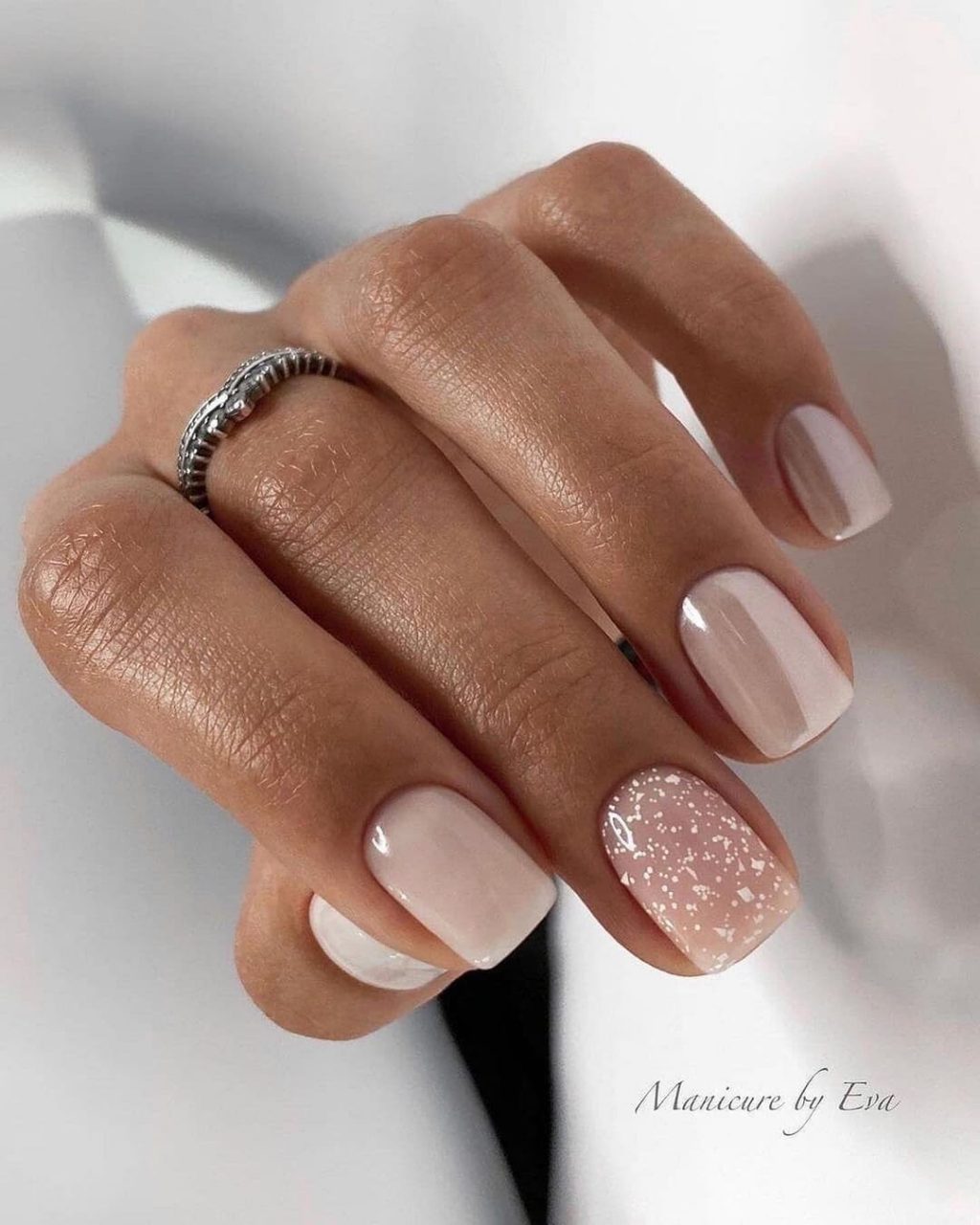 What to keep it natural with a pop of fun? Just add some glitter! We also love the slight metallic sheen to these pink nails.
Wavy Pink Nails
You don't even need to include flowers to really celebrate the season. These swirls break up this design, keep it interesting, and bring some movement to what would usually be quite a one-dimensional piece of art.
Colourful French Floral Nail Art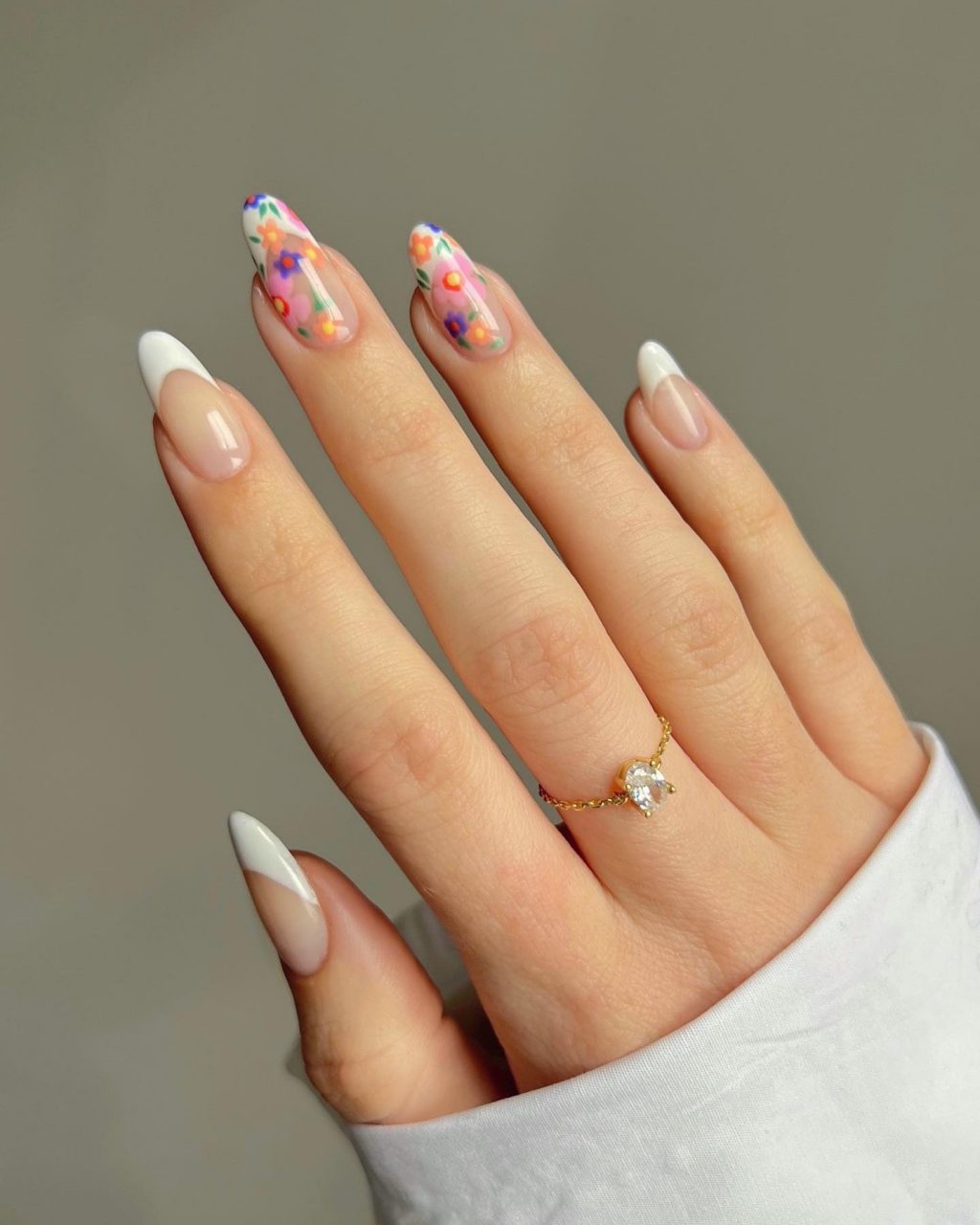 Mix some French polish with some fun little flowers and you've got yourself a classic manicure with a twist – similar to the nails we included above, but with way more colour.
Pastel Stripe Nails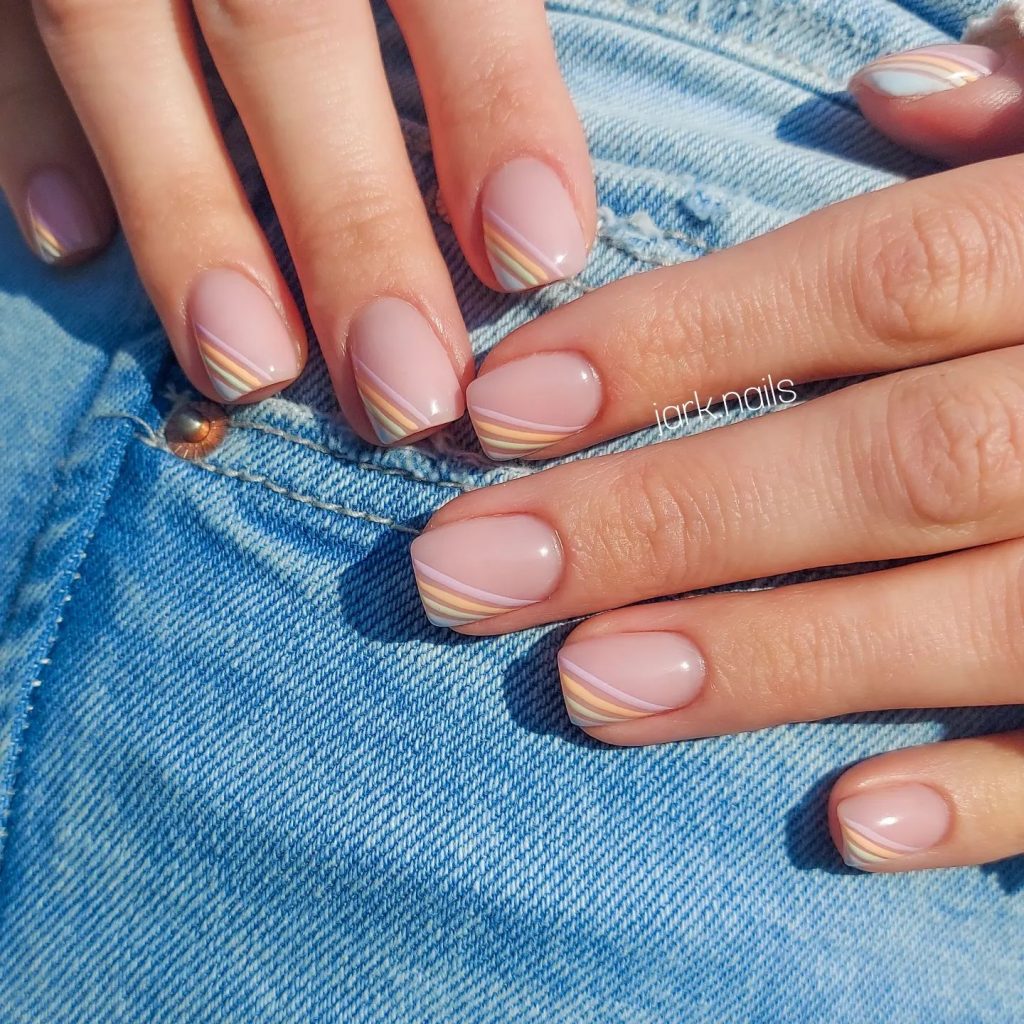 Fun, subtle with a pop of colour, and practical – something we can't underestimate the importance of! This pastel nail celebrates spring without going too over the top.
Angled Pastel Tip Nails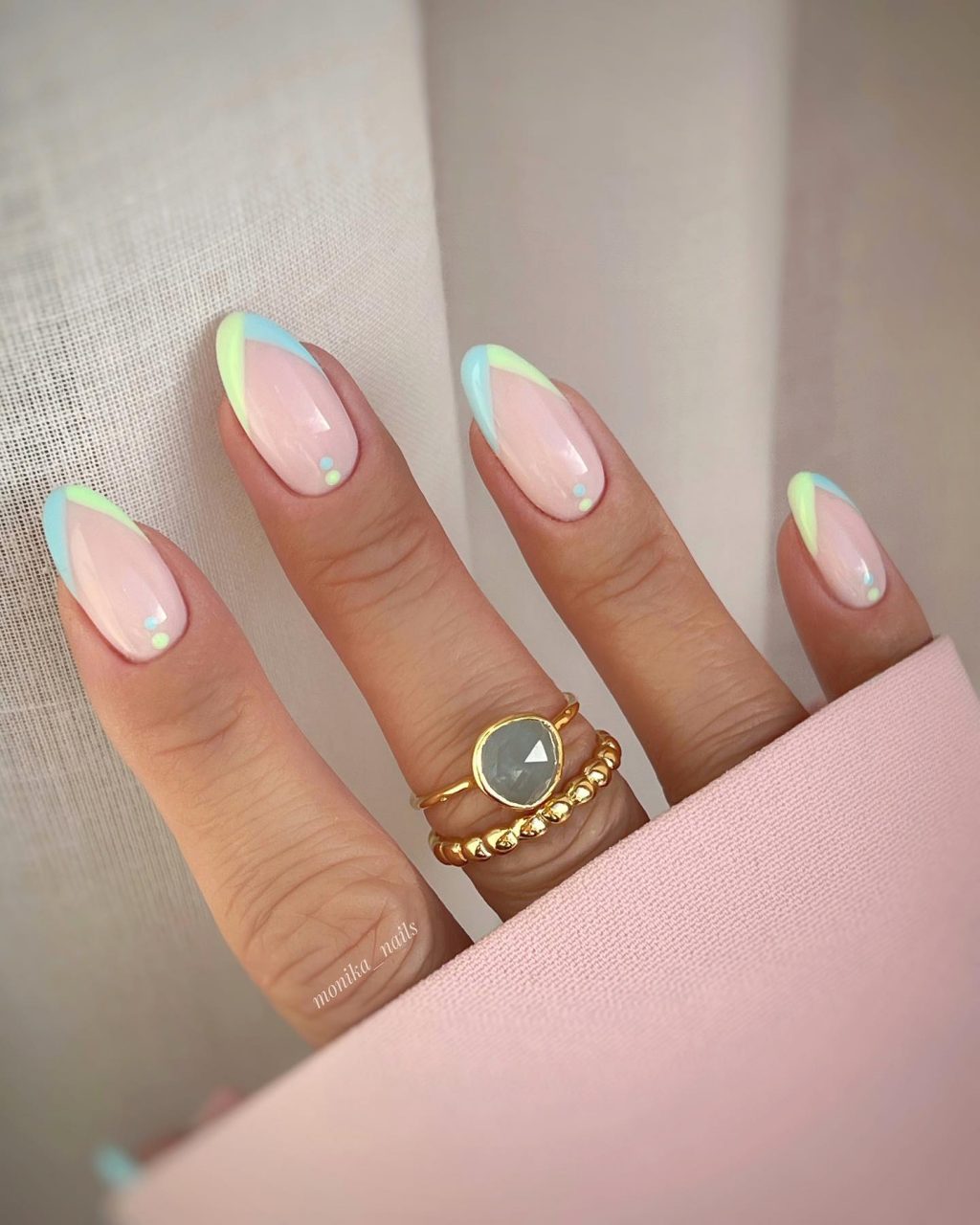 If you normally get French polish, but want to spruce it up for spring, why not try something like this? Any colour would work, and you can choose jewellery to suit!
Pastel Blob Nails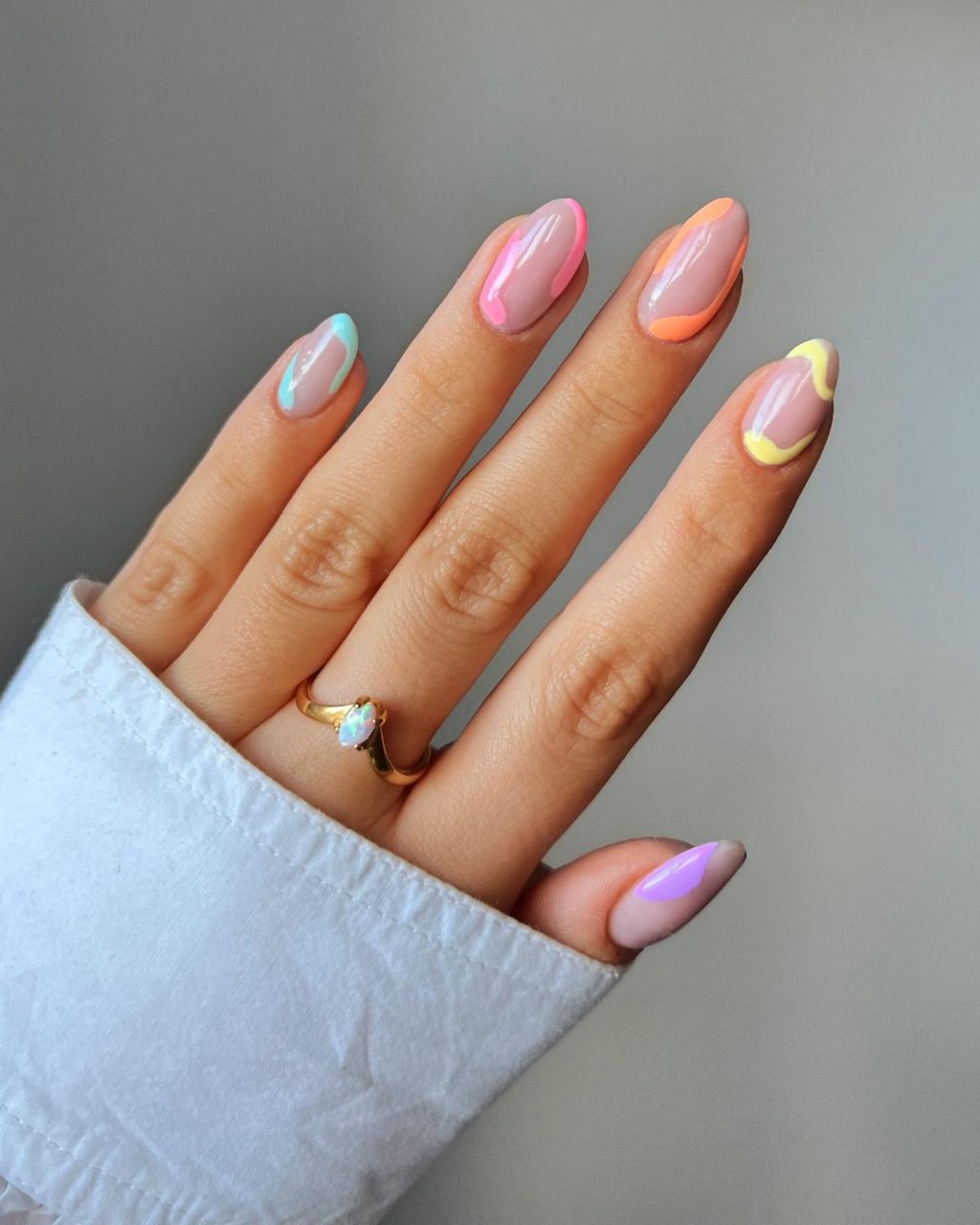 For an edgier look and feel, don't limit the colours to the tips of your nails! This style of 'blob' art is very on trend right now and creates a whimsical and fun effect.
Yellow Daisy Nail Art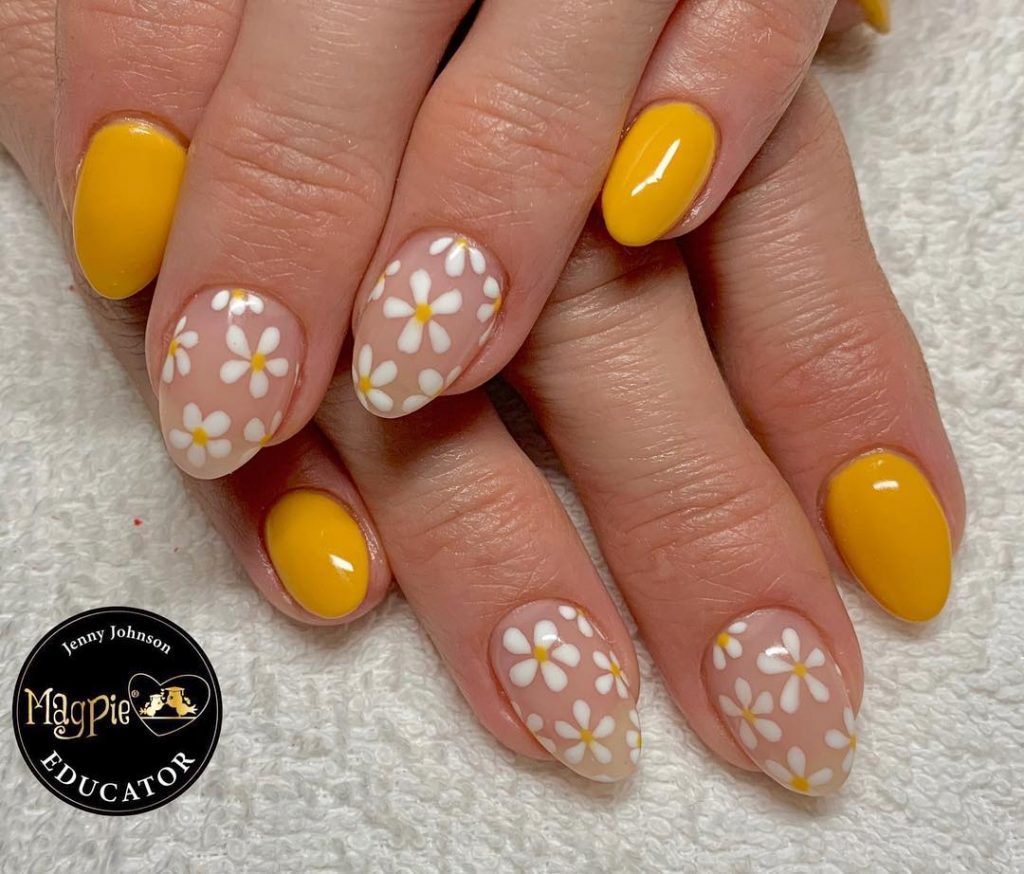 We can't go too far from the floral designs. Use your favouritesSpring flower as inspiration when you're picking out your colour — these ones remind us of daisies.
Bright Yellow Striped Nails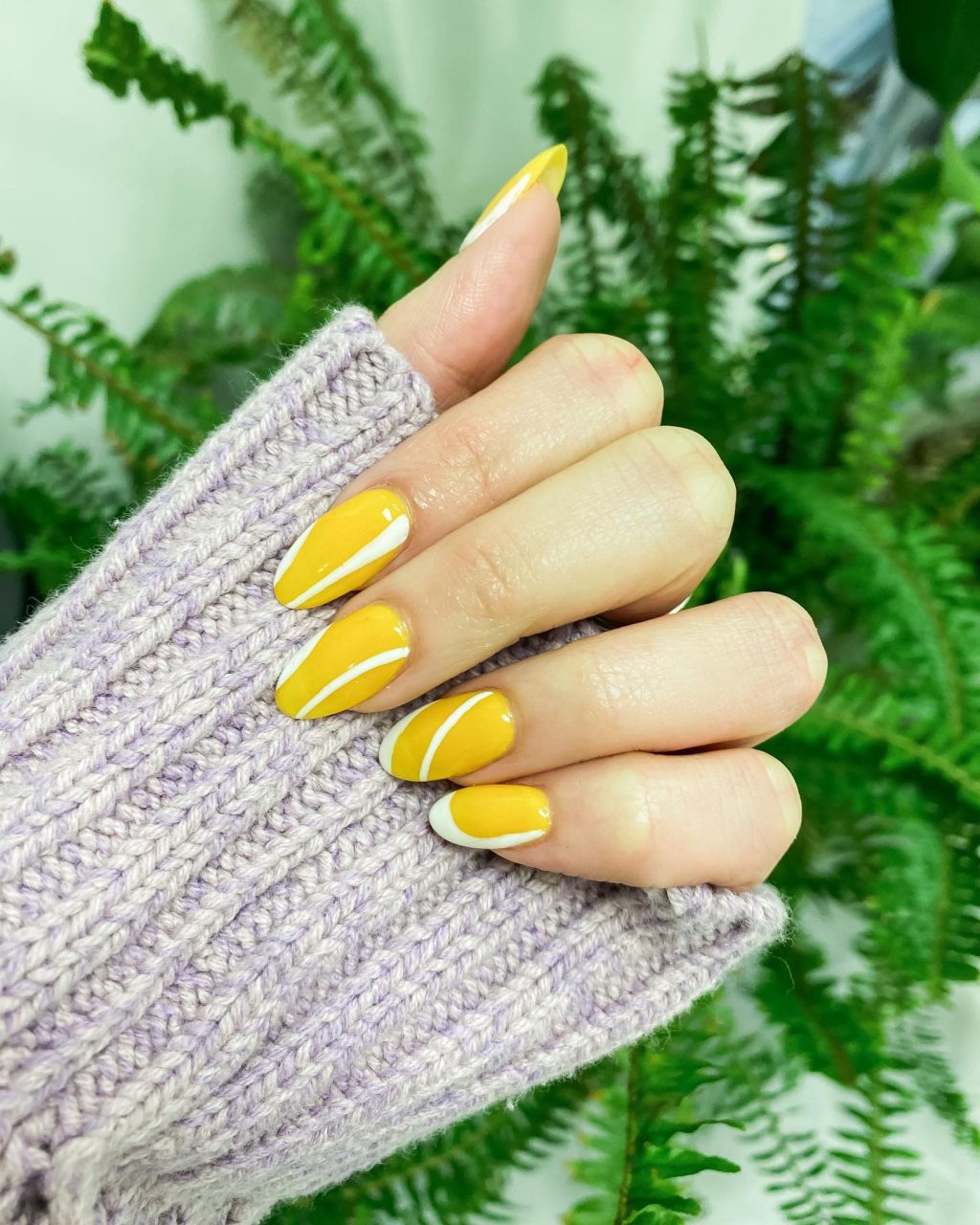 Here's another bold and asymmetrical/abstract look to get your creative juices flowing. Pinks, reds or purples would also work just as well.
Tiny Flower Art Nails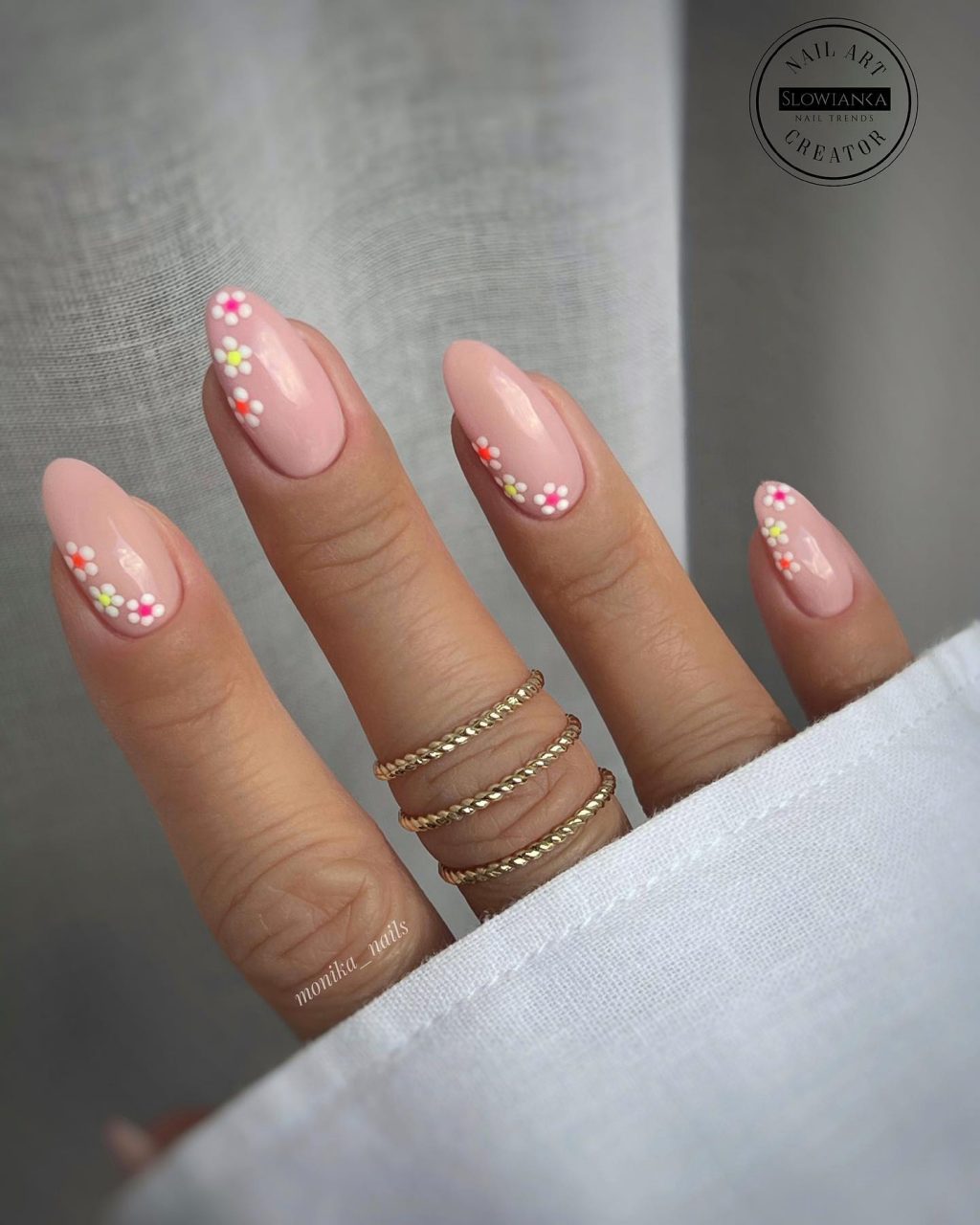 You can't go wrong with these cute, simple daisies. You can play around with the flower placements and colours to suit your mood — the result is so delicate and adorable!
Pink and Green Flower Nails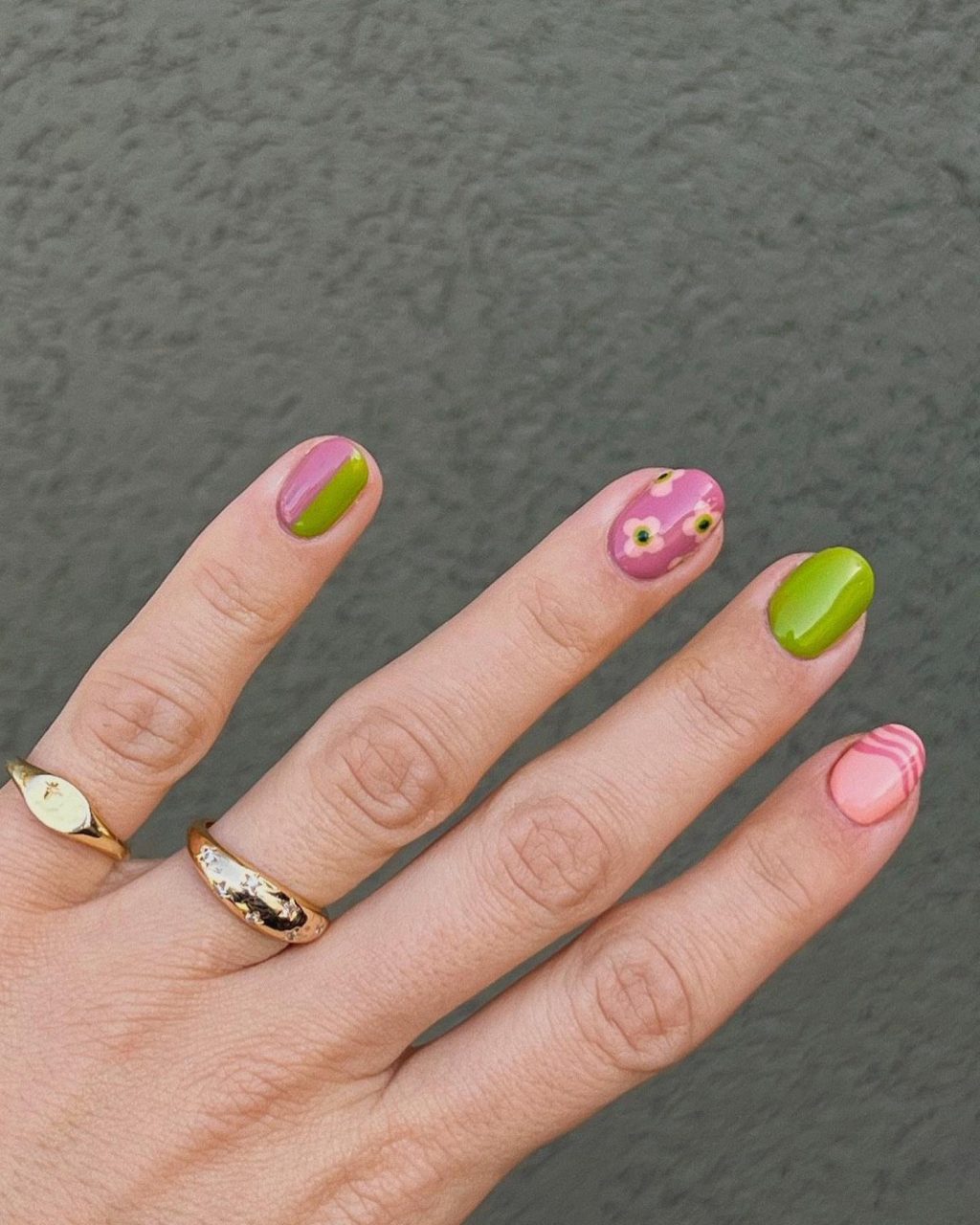 And lastly, we love feature nails! Mix and match colours and designs to truly suit your personality — but this combination of pink and green combination totally reminds us of the 2000s!
PIN THIS: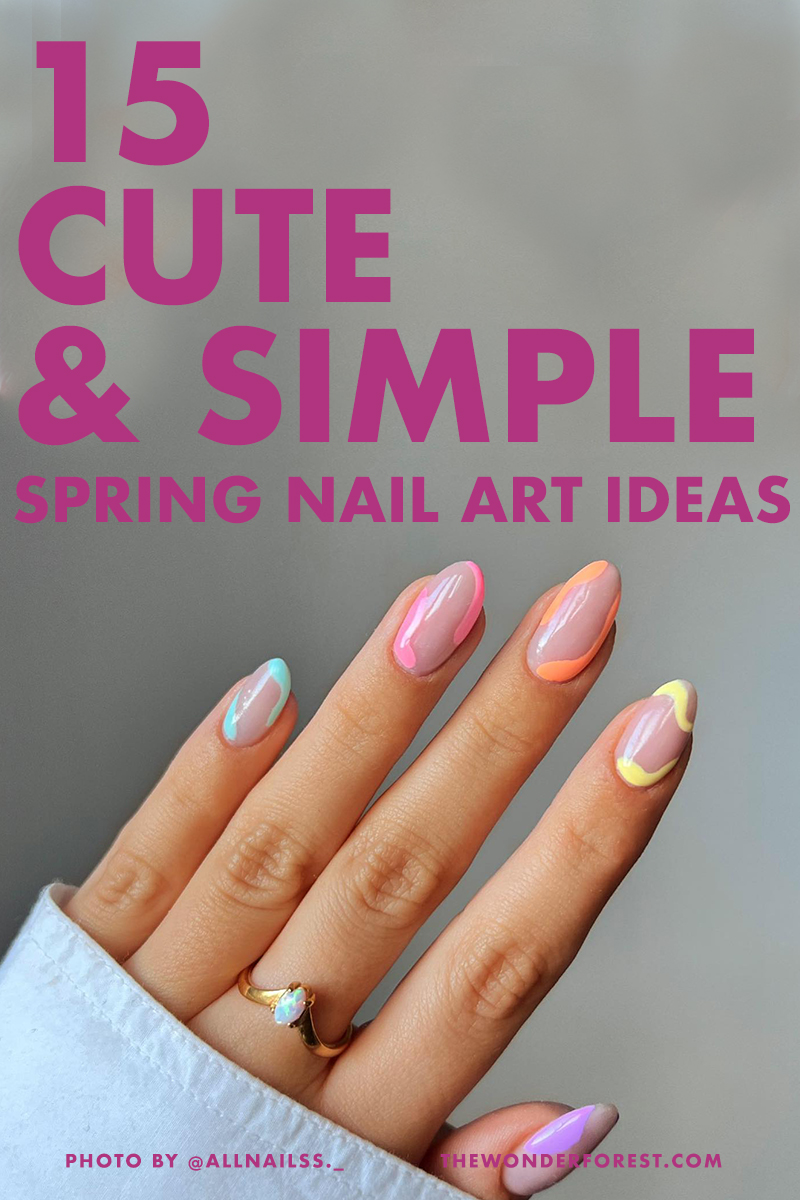 Last Updated on