Soft, pretty tones and flowery designs make for the most perfect pastel nails for spring or summer. But if flowers aren't your thing, we've got some gorgeous and unique nail art ideas for the season that are workable with many styles.
What pastel colours go together?
Pastel colours are created by adding a white tint to other colours to create a more calming or airy look. When thinking about pastel nail designs, we love pink tones, soft aquas, peaches, light purples, and pastel yellow tones. These colours tend to look great on their own or combined together. There are some great examples of pastel colour palettes over on the Venngage blog
Pastel Nail Design Ideas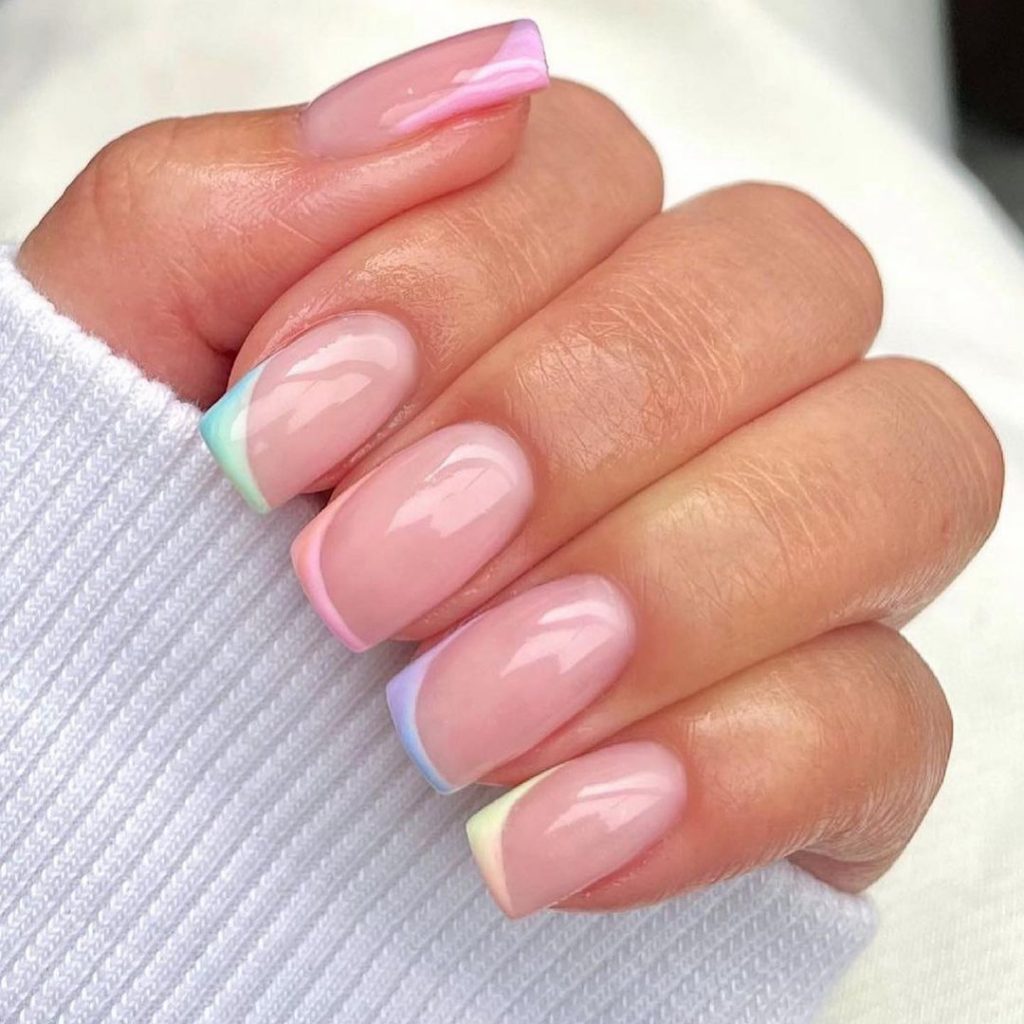 Pastel nail tips
These simple ombre style asymmetric painted tips look so fresh for spring and subtle enough to add just the right amount of visual appeal.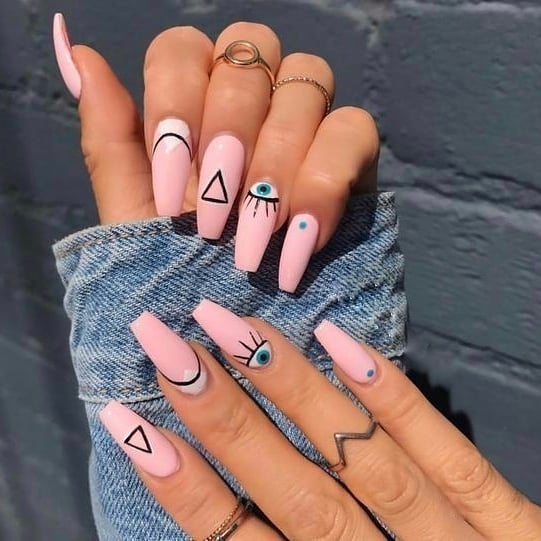 Evil Eye Pastel Nails
Super trendy and unique, these evil eye nail designs look so fresh on a pastel pink base. Try this design with a fine nail art brush!
Ombre Pastel Snake Nail Art
Turquoise tips fade down into a buff nude shade in this design. A sneaky little snake also makes an appearance and gives this ombre nail a bit more personality.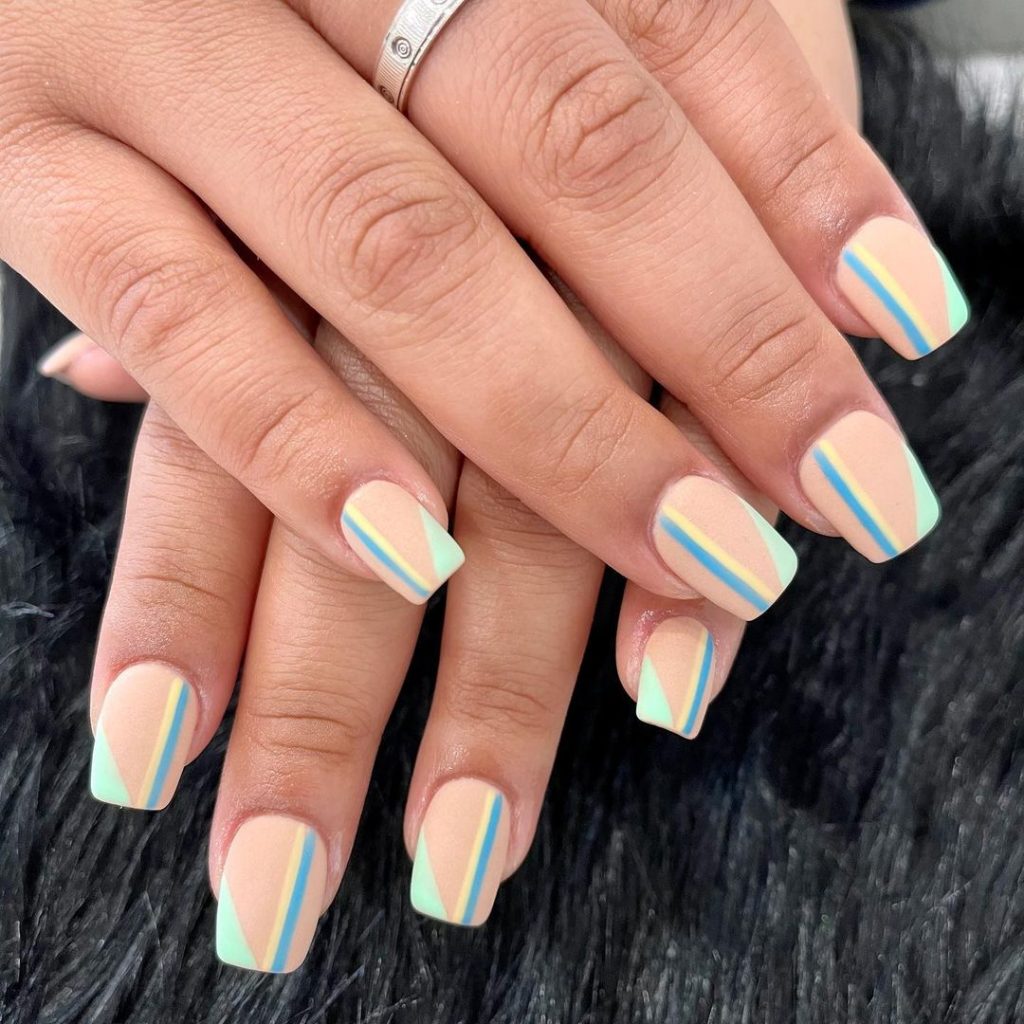 Pastel Striped Nails
Stripes and diagonals in matte pastel tones look great together! Who would have thought that mixing a nude orange shade with mint green would actually look really great!?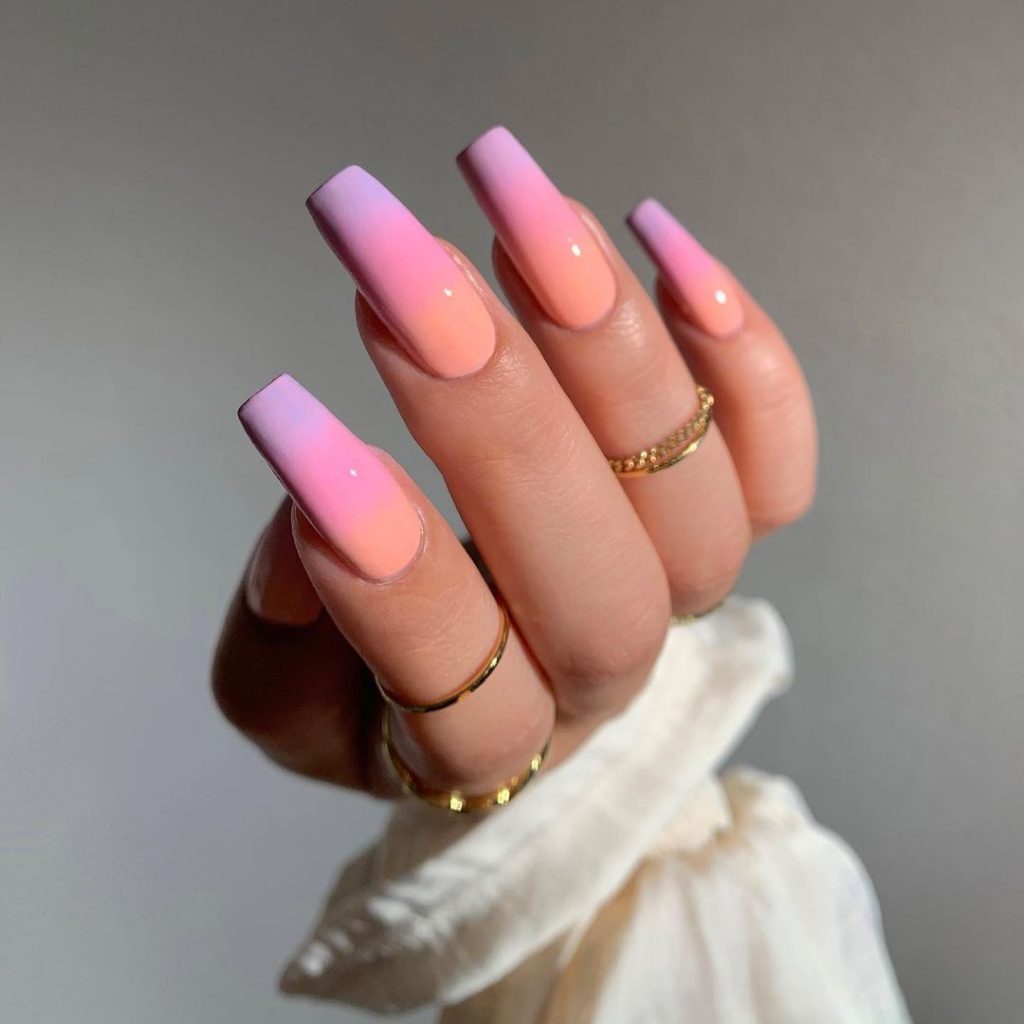 Sunset Ombre Nails
Showcase the gorgeous sunset hues in this ombre nail design. To keep the look more pastel in tone, use lighter shades on the top and bottom areas.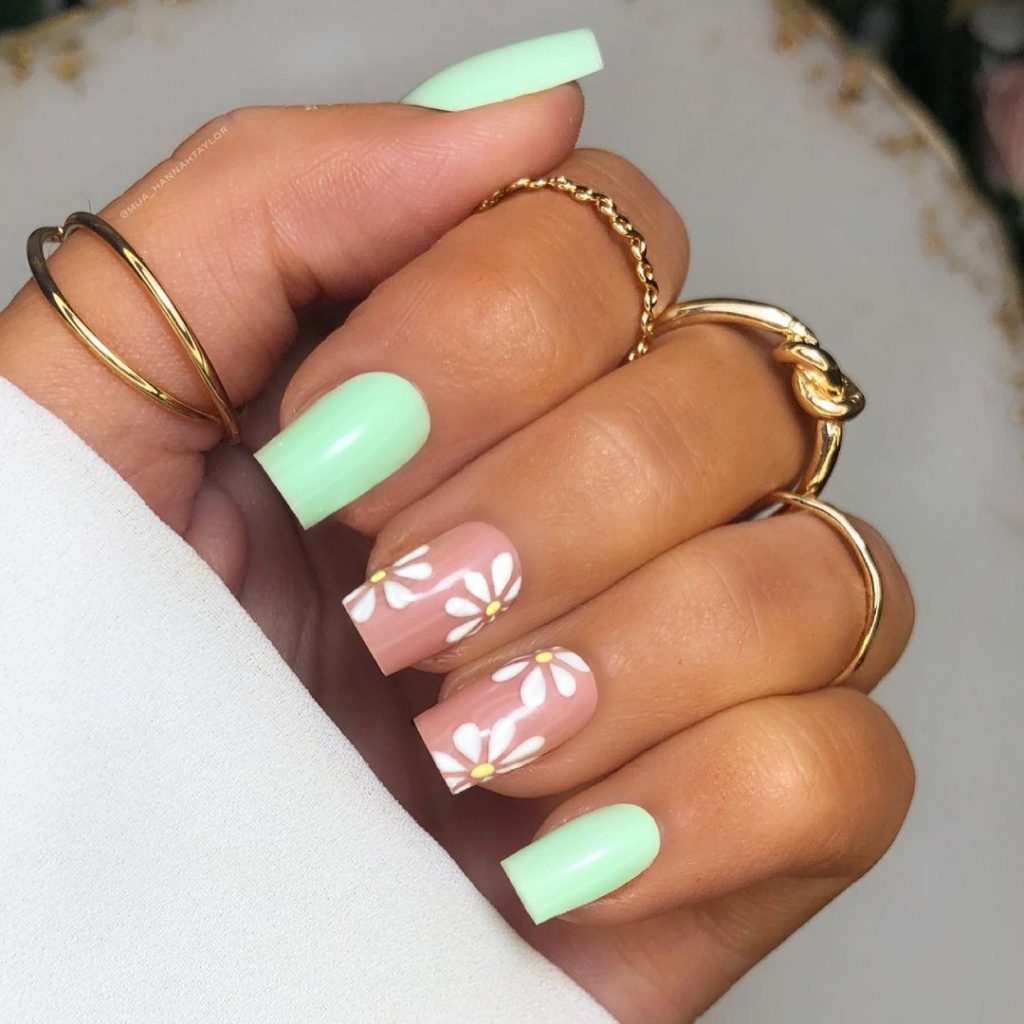 Daisy and Mint Spring Nails
Mint is the perfect Spring colour and I love this mix of a mauve/nude shade and daisy details to break it up a little bit. A simple design with a great impact.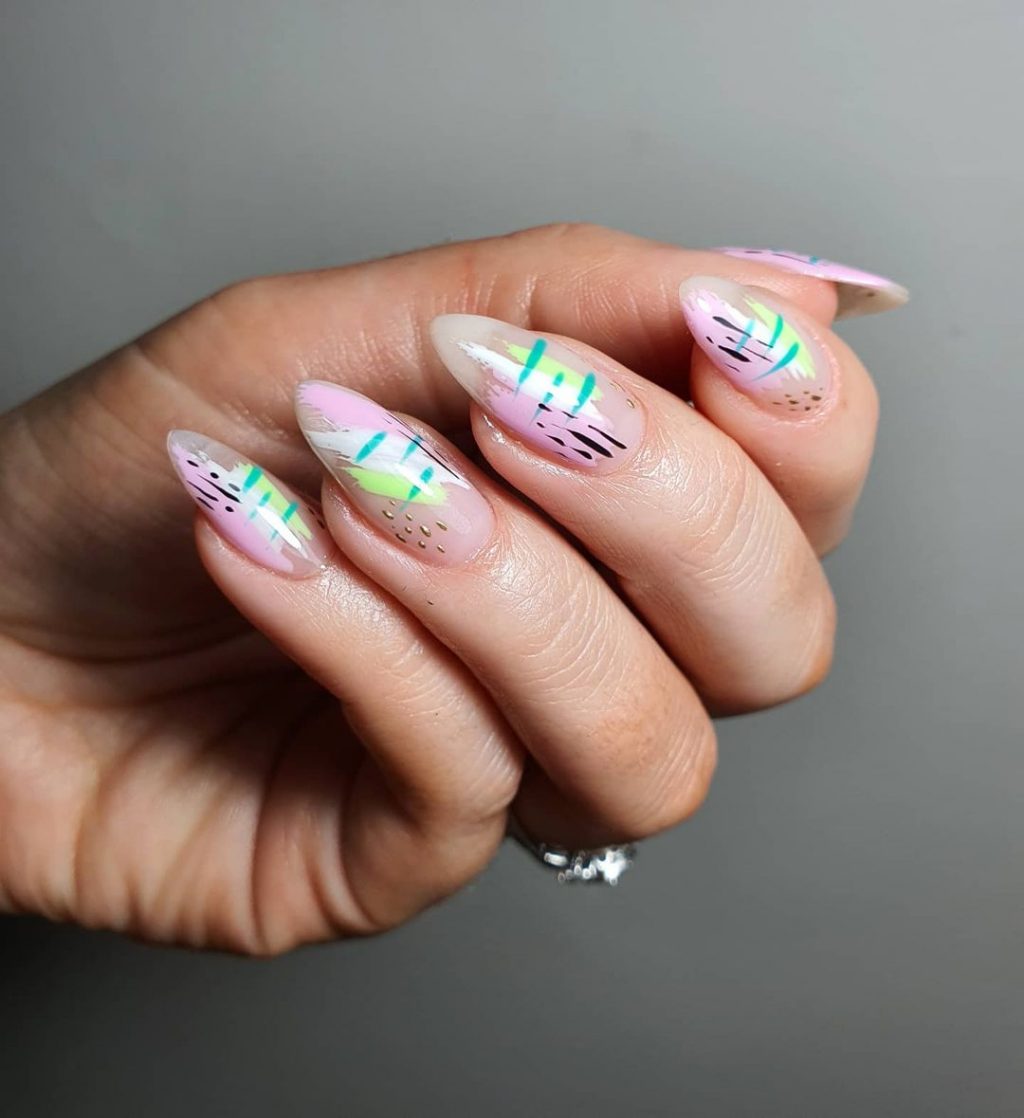 Abstract Spring Inspired Polish
I'm getting 90's vibes with this abstract brush stroke nail design. The mix of strokes, shapes, and shades make for such a fun look!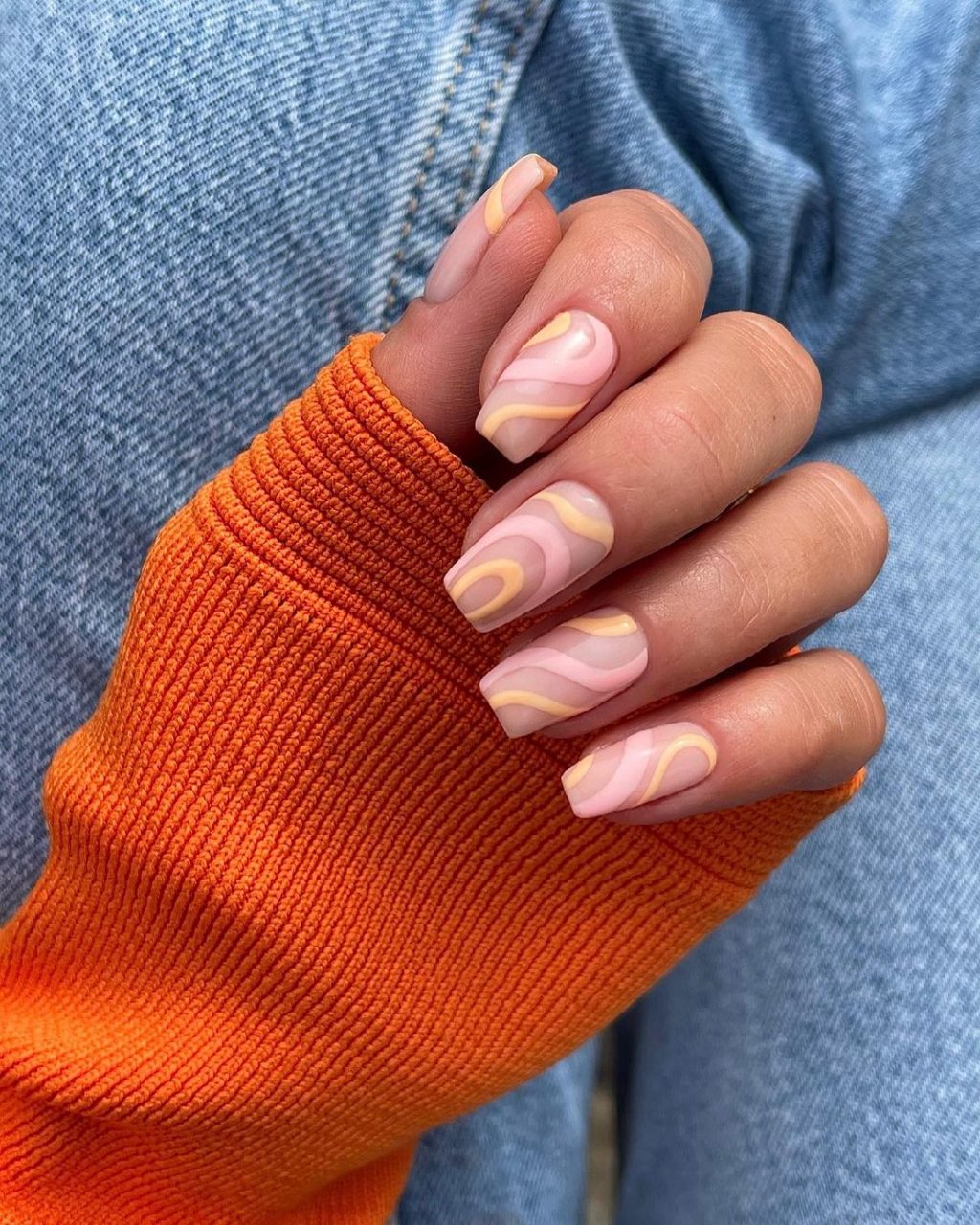 Swirly Sorbet Nail Polish
Another nude base (we are seeing a trend here!) with some raised pastel swirls in yummy orange and peach sorbet colours. Yum!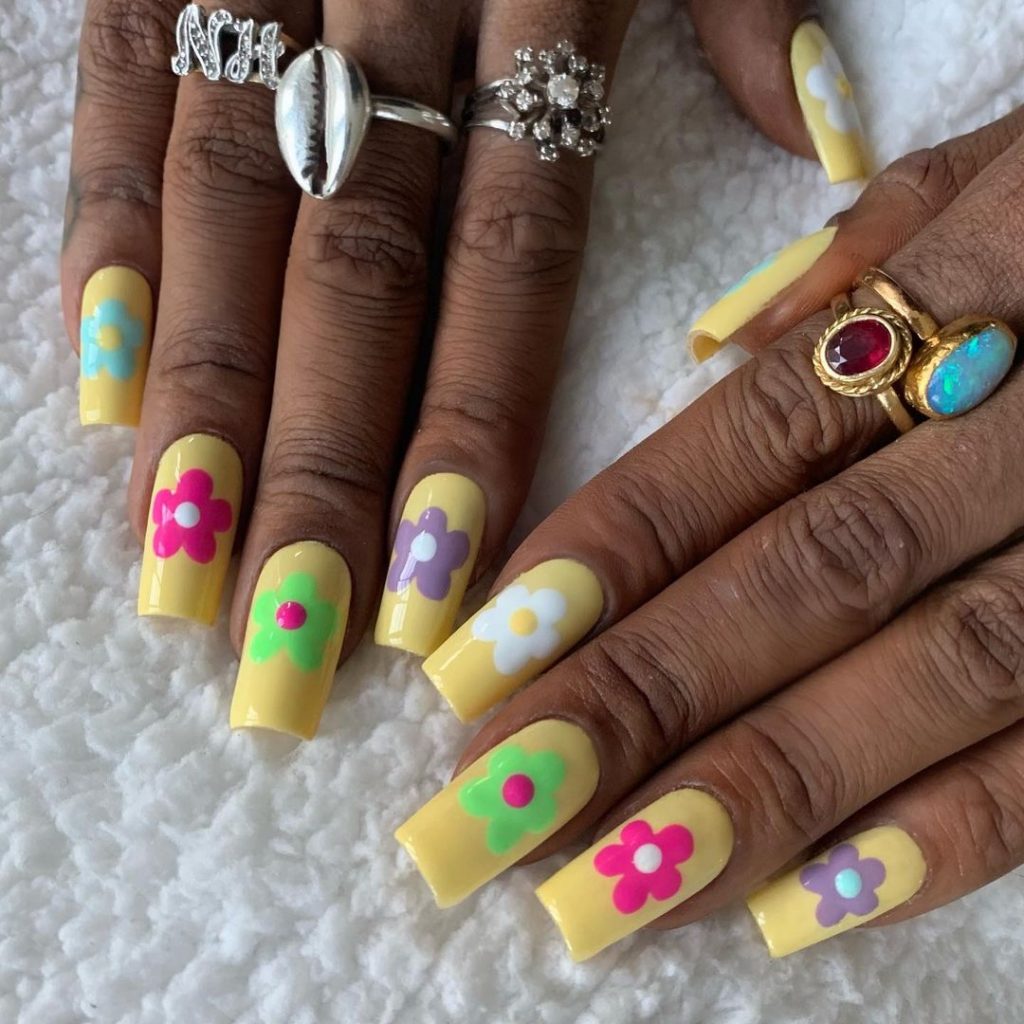 Flower Power Spring Vibes
This flower power inspired look is adorable with a yellow base that makes each colour stand out. Super simple to recreate with a dotting tool, so give it a try!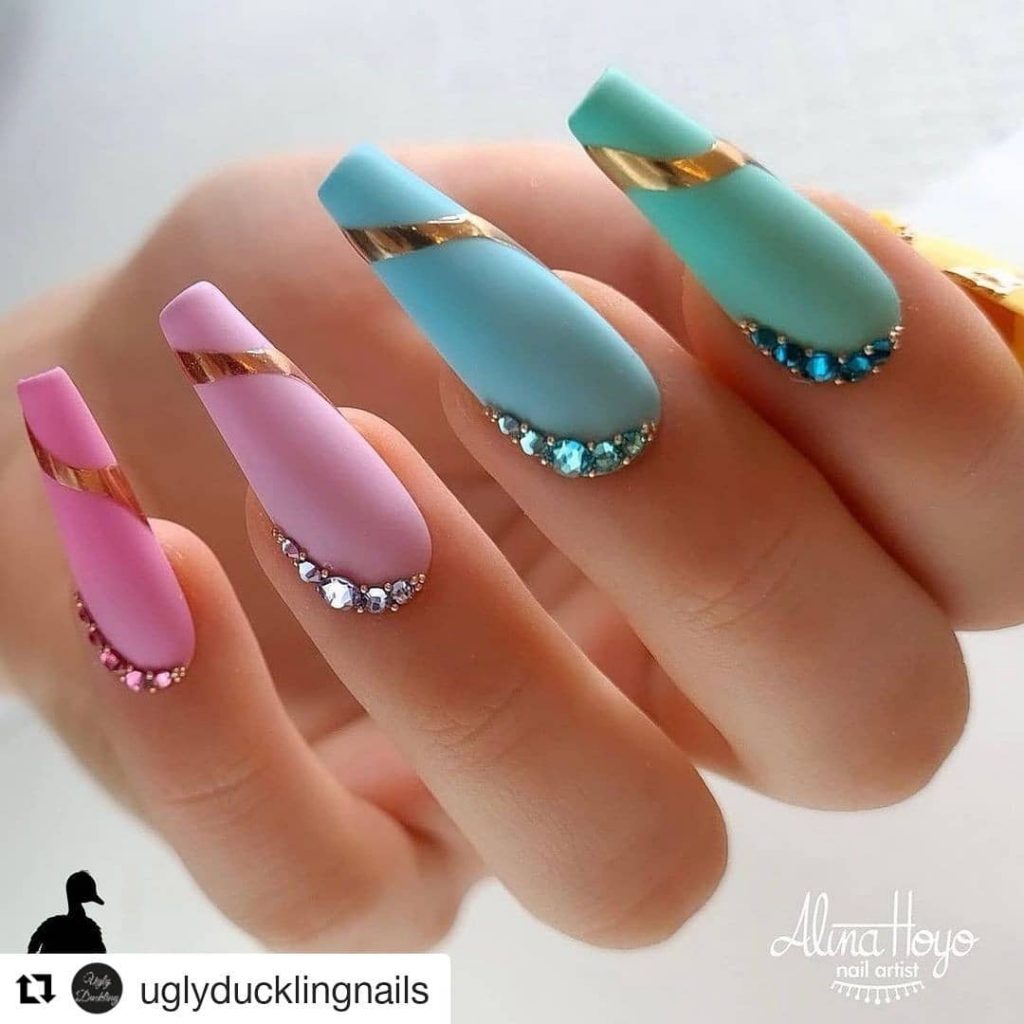 Matte Bling
Gorgeous pastel painted nails with some extra bling for when you're feeling fancy.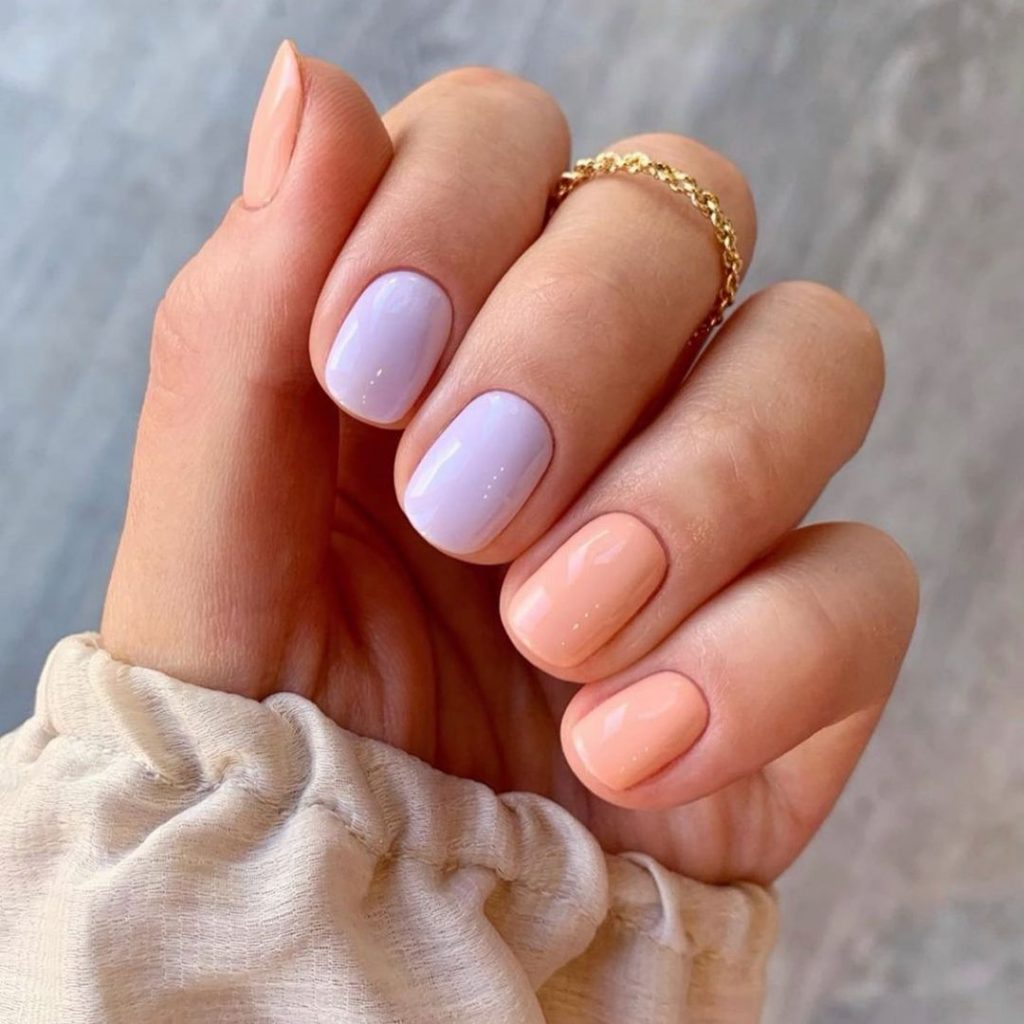 Soft Basic Colour Swap Nails
Easy does it with these duo-toned nails. A light lilac pairs so well with a peachy shade.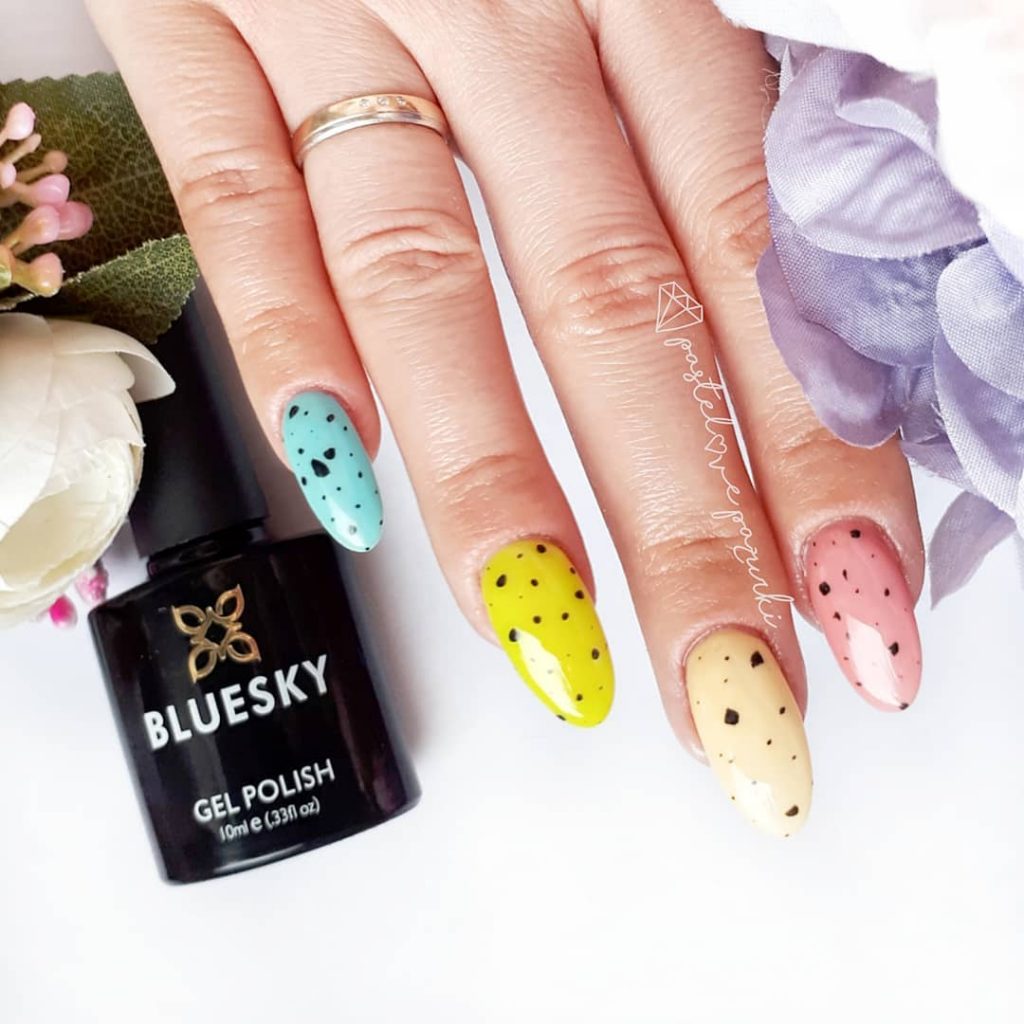 Robin's Egg Effect Nail Design
By adding some black speckles to your solid nail polish, you can easily achieve this bird's egg effect. What a better look for Springtime!?
Nude With Rainbows
Skip the bright and vibrant rainbow vibe and go with something a little more neutral on the base. This nude shade works so well with the lighter tones of rainbow colours.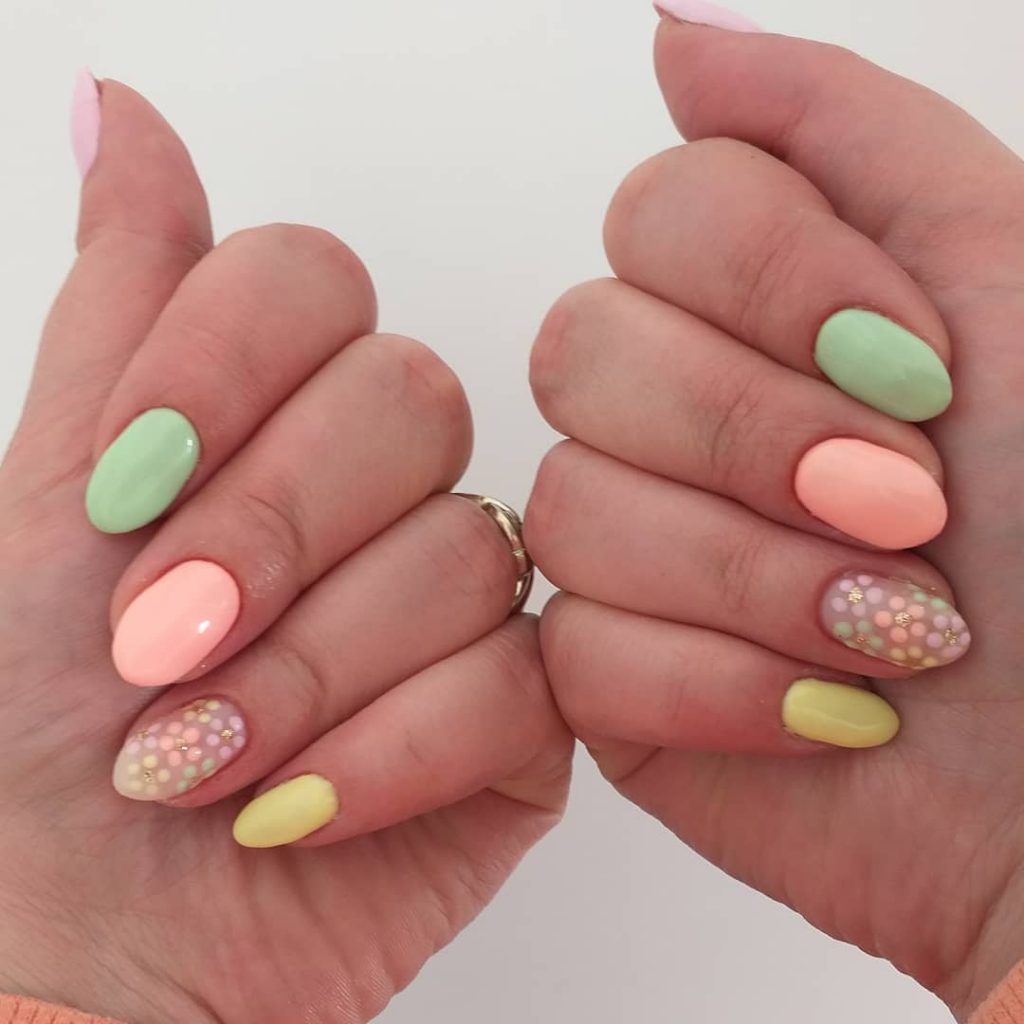 Solid Pastel with Dot Accent Nails
Grab a few pastel nail polish colours and create a single accent nail on each hand to recreate this look. Small dots with golden centers create little flowers… so cute!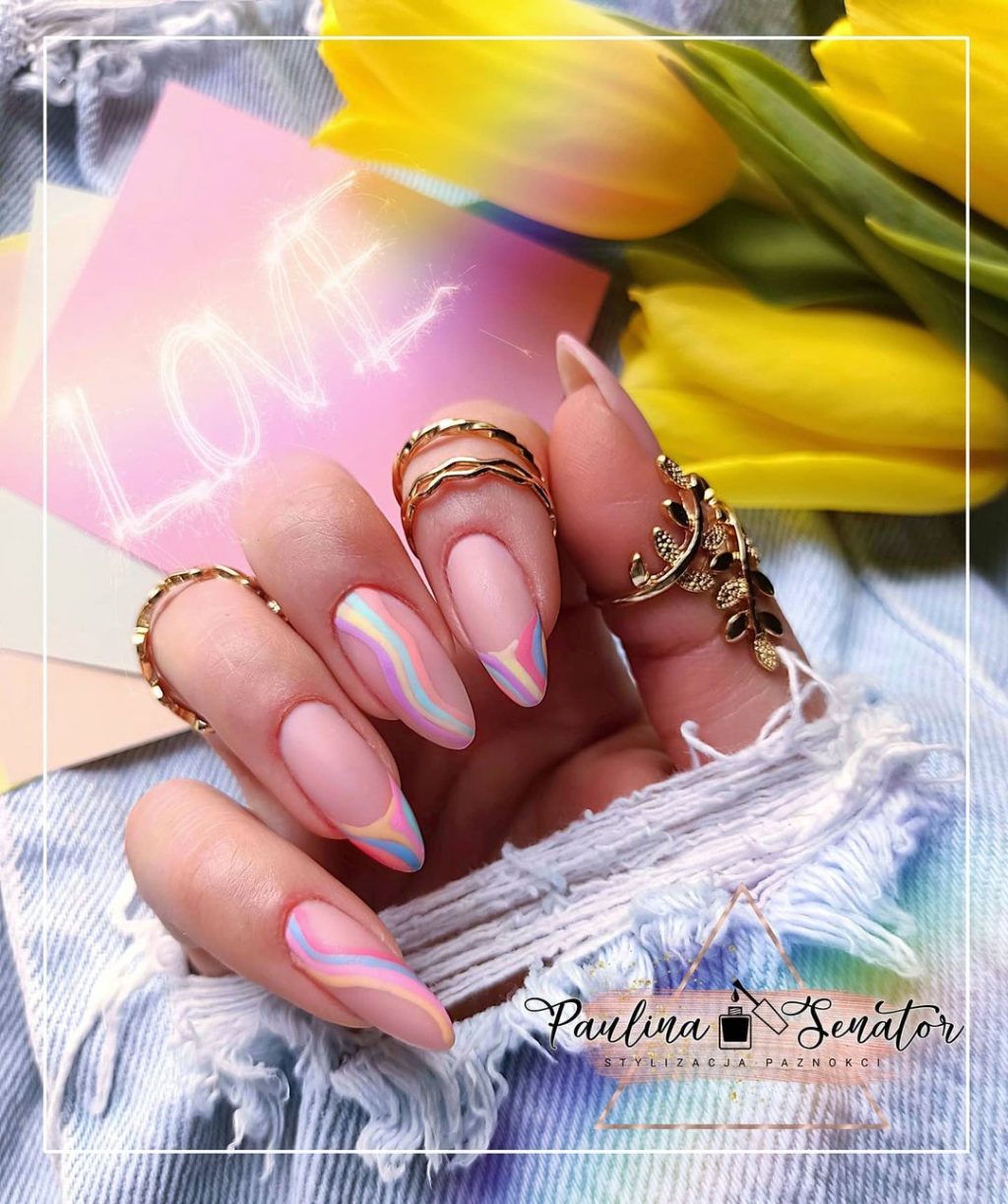 Swirled Rainbows
At first glance, you'd think these nails were holographic. Nope! That's just the power of pairing complementing colours beside one another. The wavy look helps add to the effect and I, for one, am living for this look!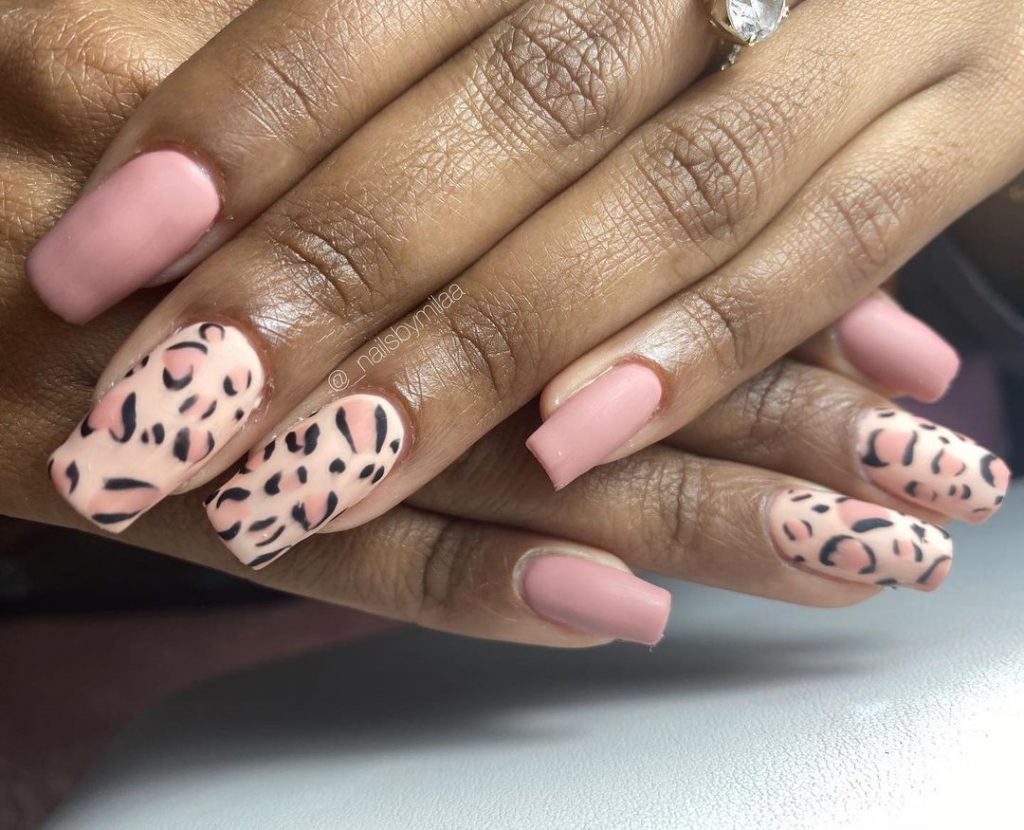 Matte Pink Leopard
The feminine soft look of this pink shade is amped up with a cool leopard print. This looks so great on just a few select nails and is perfect for Spring.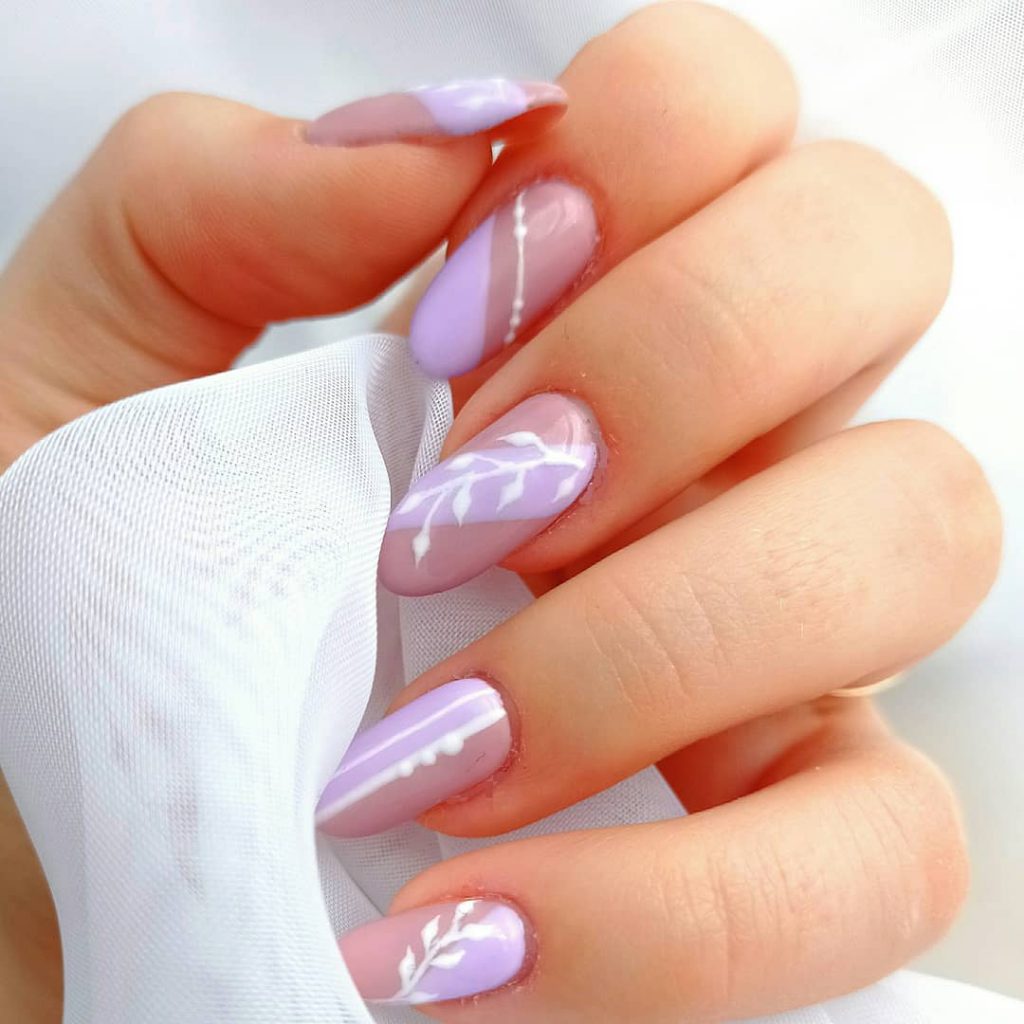 Pastel Purple Foliage Nails
Multi-toned purples are brought to life with this look. Add some foliage with a fine tip nail art brush and some white polish.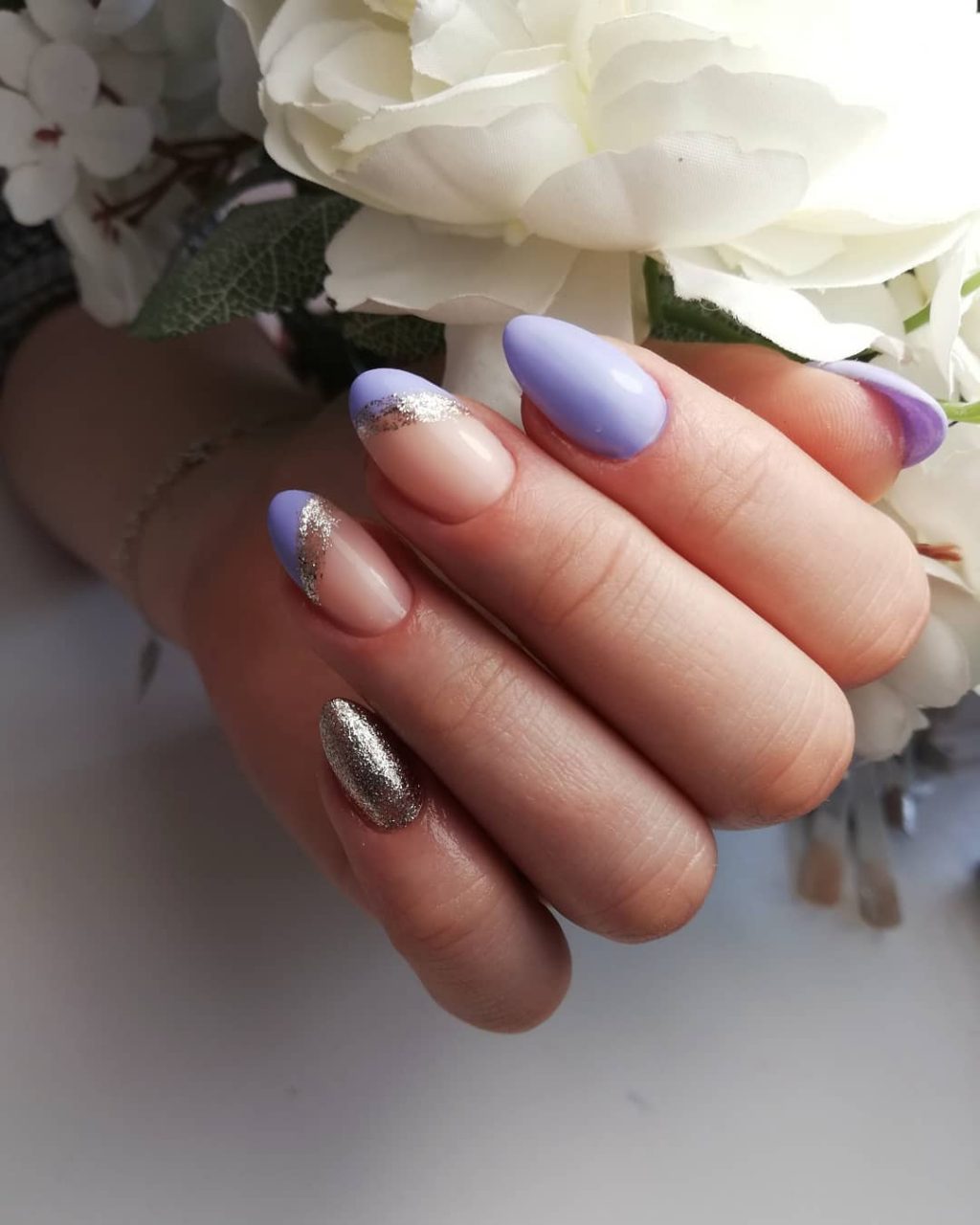 Lilac and Gold
Soft lilac appears to be a trend here! This colour paired with gold is beautiful. This look could easily be changed up with alternate colours too.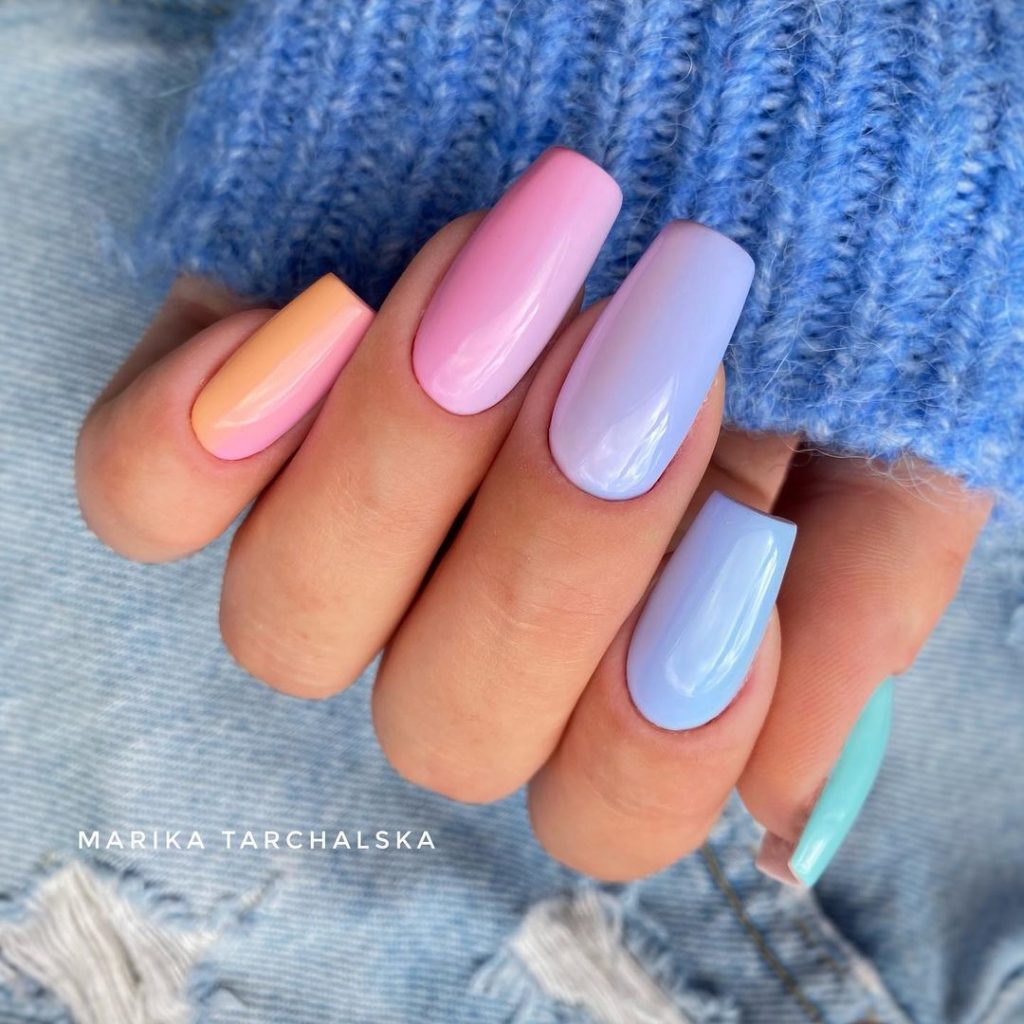 Pastel Ombre Rainbow Nails
An ombre effect from left finger to right is SO dang pretty. These colours fade together so perfectly.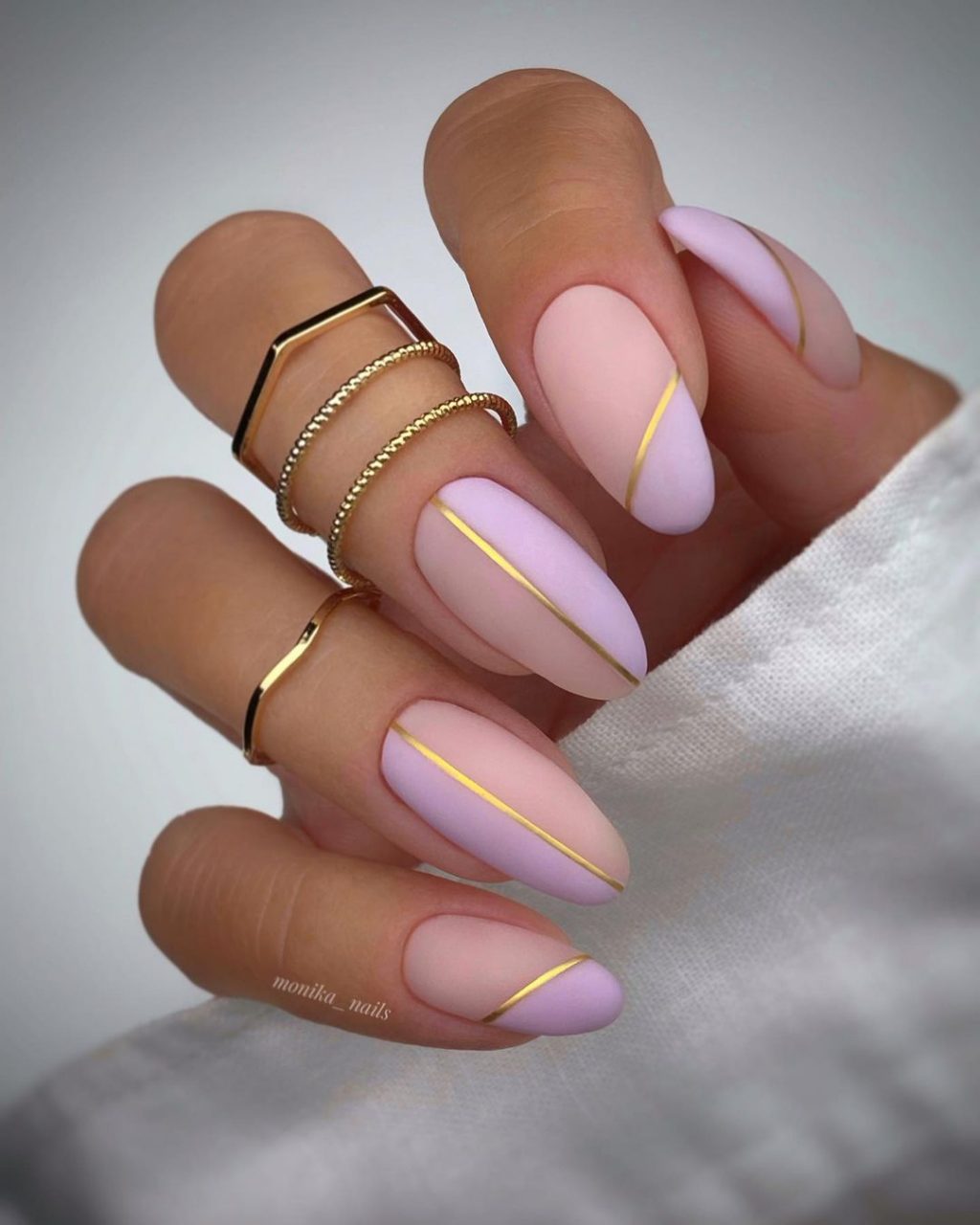 Pastel Matte and Gold Stripe
Saving the best for last, because it's probably my favourite of the bunch. This matte pastel nail polish with gold separation line gives me all the right vibes. Pair it with your gold rings for a boho look!
Pin this for later: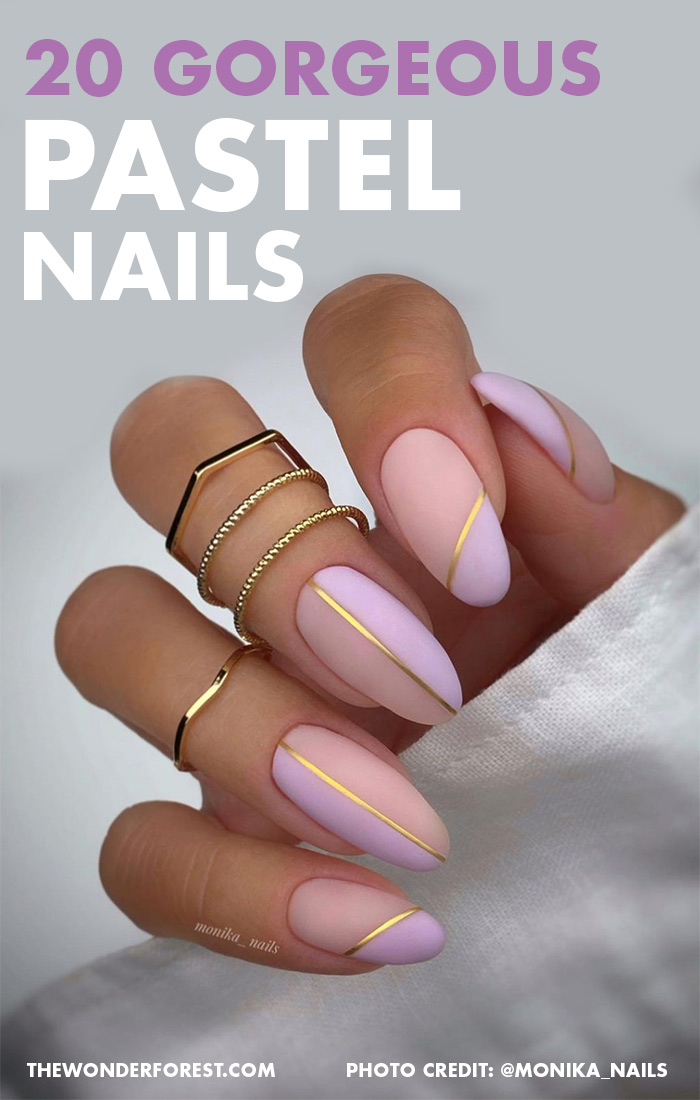 Last Updated on