I need to confess – I'm a total plant killer. I often forget to water them or I do the opposite and drown them. The only plant that is alive in my house is a cactus.
I try to leave it on its own and water it once a month – and right now that works. But if you are the same as me, there is one more way you can add some plants in your life – paint them on your nails!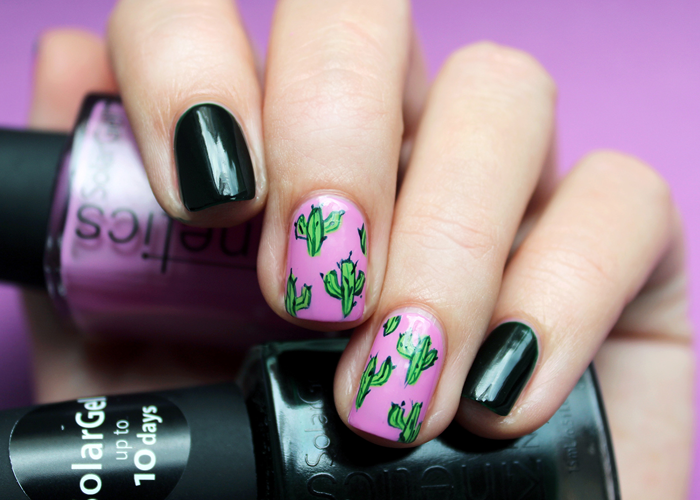 For Cacti Nail Art, You Will Need:
Lilac, bright green and dark green nail polishes
Detailing nail art brush
Base coat and top coat
Instructions

1. Decide which nails will be lilac or dark green. Then apply 2 coats of nail polish on each nail.
2. Using detailing brush start to draw small cactus shapes on the lilac nails with bright green nail polish.
3. Repeat the same on all lilac nails.
4. Outline cactus shapes with dark green nail polish until all cacti are outlined.
5. Draw same tiny cactus needles with detailing brush and finish design with fast drying top coat.
Colours I Used
Kinetics Lost In Copacabana (lilac)
Kinetics Guanabara Bay (dark green)
Kinetics Sambadrome (bright green)
Kinetics SolarGel Top Coat.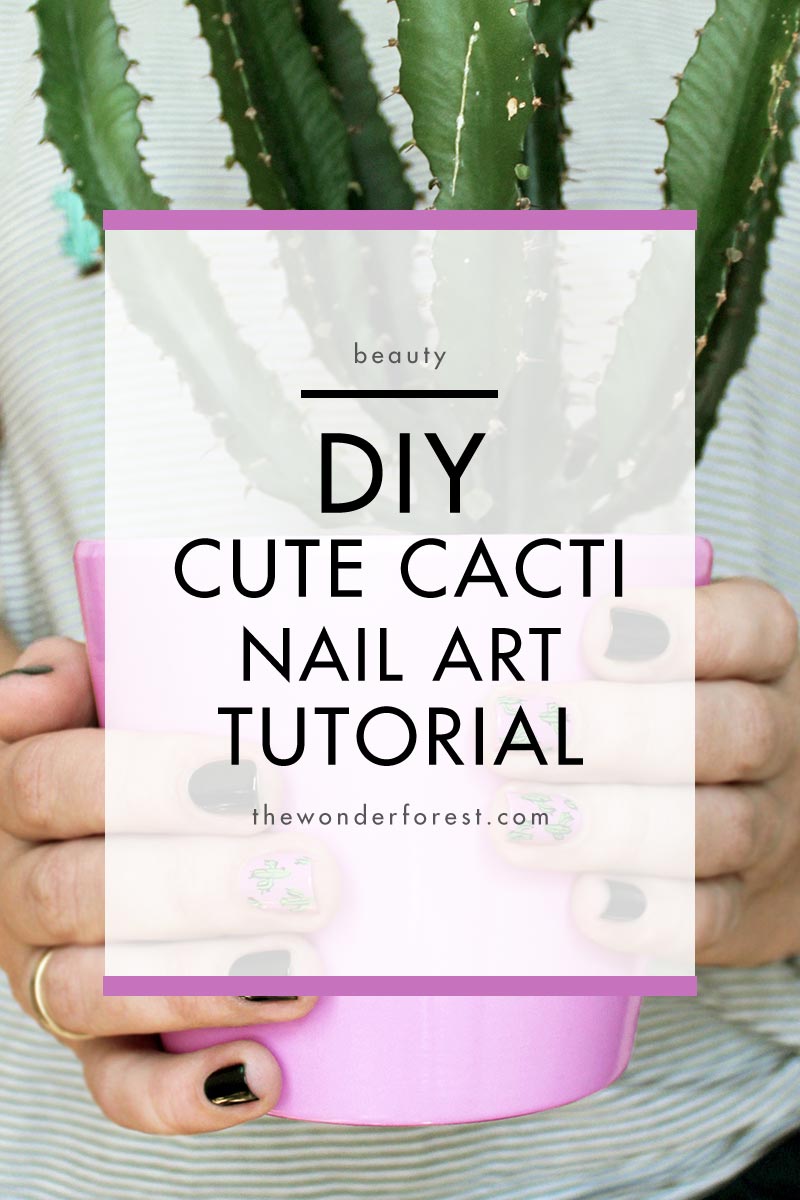 Last Updated on