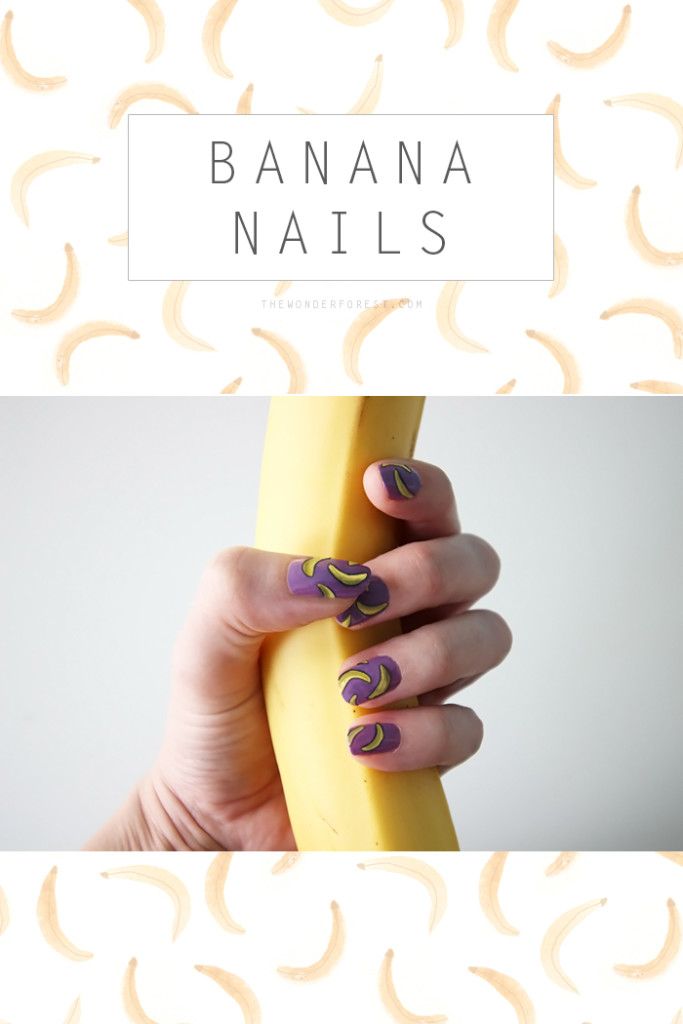 If strawberry nails, watermelon nails, or pineapple nails aren't your thing, try these super fun banana nails! I love the contrast of the yellow against the bright purple, with a thin outline to make them pop.
This post contains affiliate links for product recommendations. Any purchases made through these links help support the blog with a small commission. As an Amazon Associate I earn from qualifying purchases.
To create these, you'll need some nail art brushes and a couple of polishes.
1. Paint your base colour with two coats of polish. Allow to dry.
2. With a yellow polish and a brush, paint little random crescents all over your nails.
3. With a slightly darker shade, paint over half of the yellow crescents to add a little depth.
4. With a thin brush and black polish, carefully outline each banana.
5. Finish with a topcoat of your choice!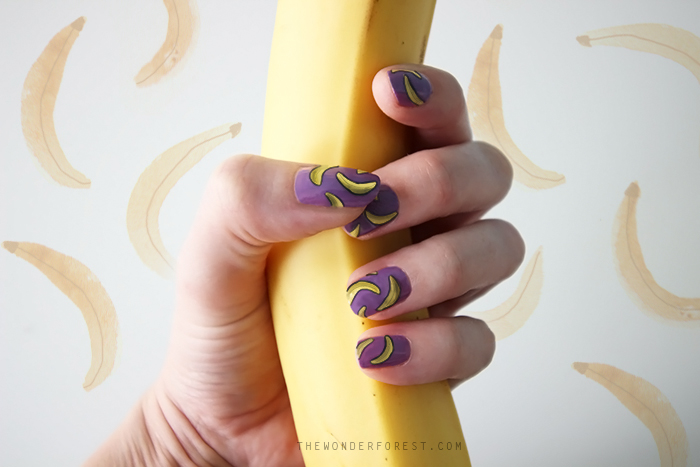 A simple way to feel a little fruity this summer!
Last Updated on