I am so ready for winter to be over and am ready to get back outside into nature. Thankfully, we can always get started on a new season with cute nail designs. What screams SPRING more than minty hues and florals?!
This collection from China Glaze, cleverly called Avant Garden, is just too irresistible! It contains two different hue choices… one being bright, cheery and vivid, while the other plays with pastels and soft dreamy tones.
I got my hands on some of the pastel shades, and one vibrant coral shade. I thought it was only fitting that I do a little floral nail art with some of them!
Perfect Pastel Nail Polish Colours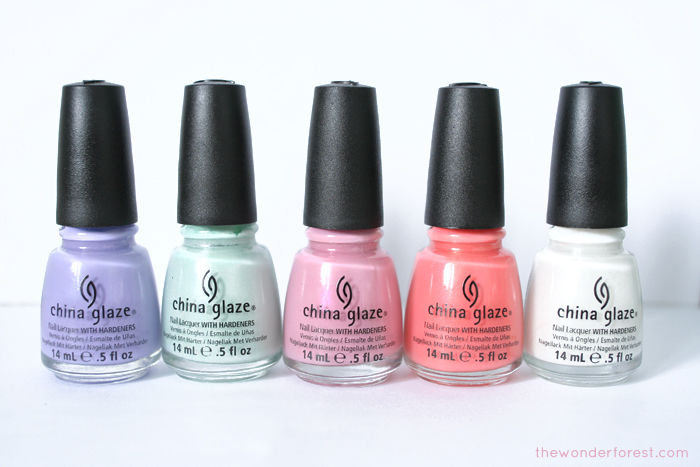 From left to right: Tart-y For The Party, Keep Calm Paint On, Pink-ie Promise, Mimosas Before Manis, and Dandy Lyin' Around. View the other shades
here
.
Easy Flower Nail Art Tutorial
For this nail art, I used Keep Calm Paint On (mint), Mimosas Before Manis (coral), Dandy Lyin' Around (vanilla white) and Running in Circles (green) from China Glaze's previous Cirque du Soleil collection.
I didn't take shots while doing this look, but made you a little graphic so you can see how easily it is done. All you need is a nail art brush, or a thin paintbrush.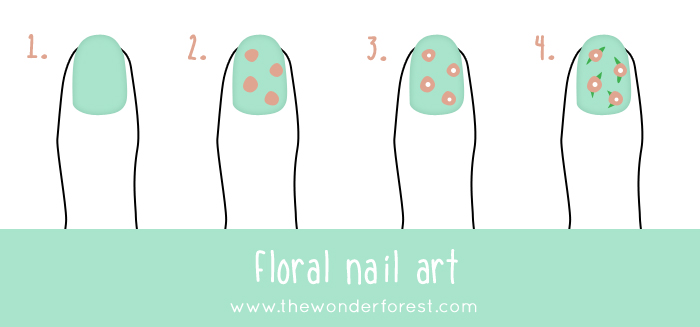 Step-By Step Instructions
Follow the instructions below or print them out for future use.
I hope you enjoyed this nail art tutorial and tried your hand at some really easy nail polish flowers! Why not try some cherry blossom nails next?
Pin this for later: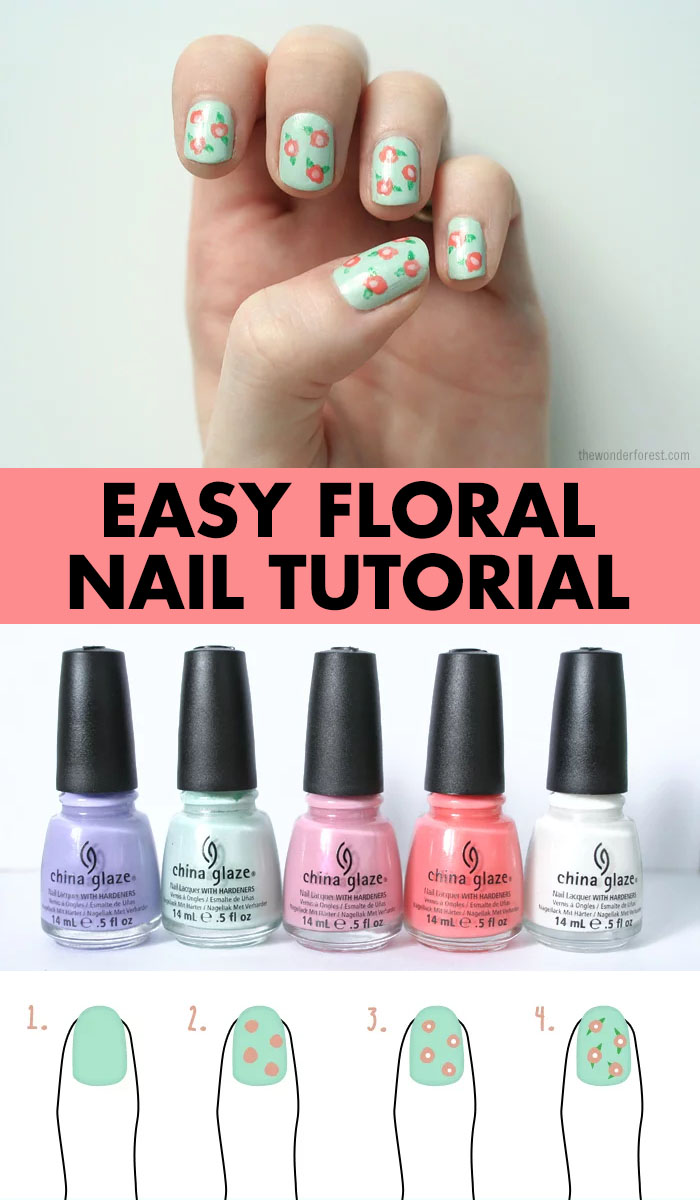 Last Updated on