With Valentine's Day just around the corner, it's time to break out the bright and bold nail polish to create some fun and flirty designs!
Whether you plan on unleashing your inner artist, or going to a professional, here are some designs to use as inspiration this year.
Tiny Heart Nail Art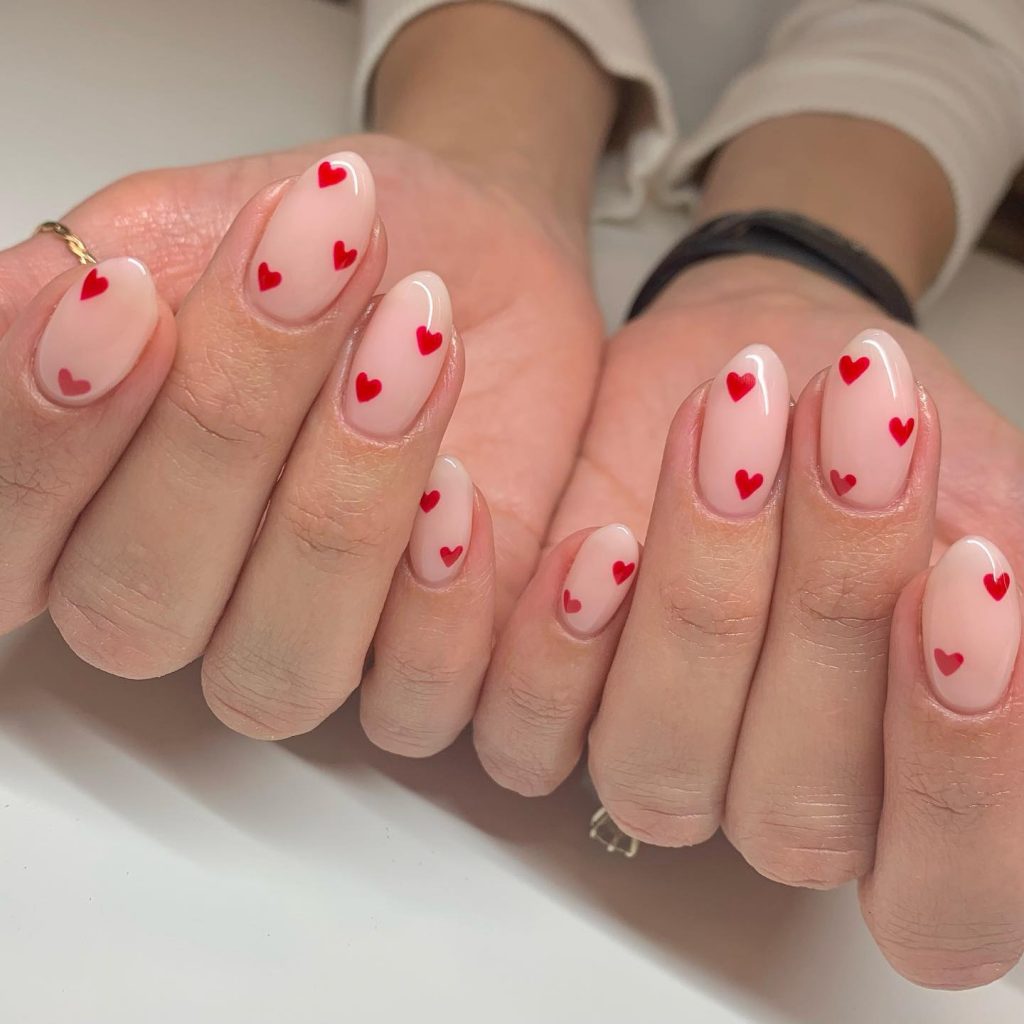 Wear your heart on your…nails. If you normally love a simple, clean look but want to spice it up for Valentine's day, this is a great option for you!
Tiny Gold Hearts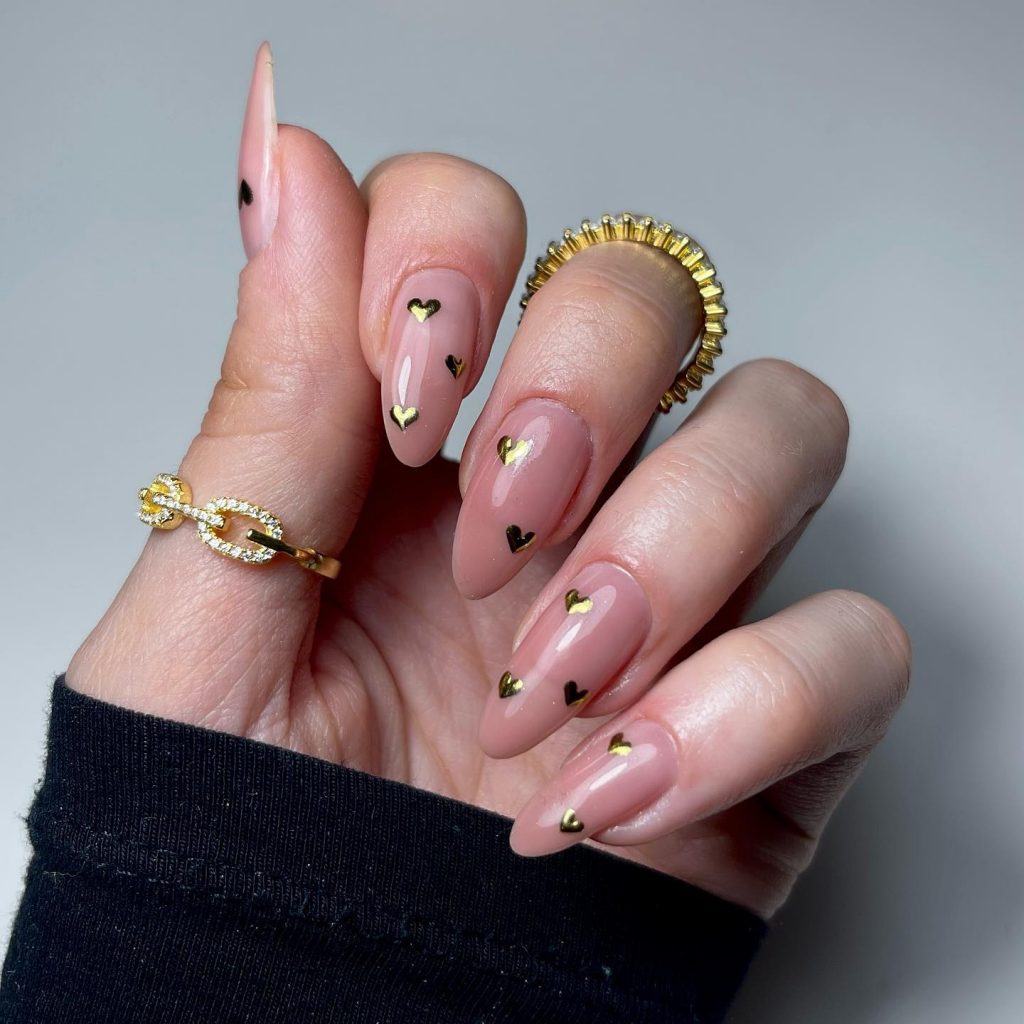 If you're not a fan of bright colours, why not match your design to the jewellery you wear? Silver or gold works well with a similar look as the previous tiny heart design, and it's sure to impress.
Whimsical Heart Nail Design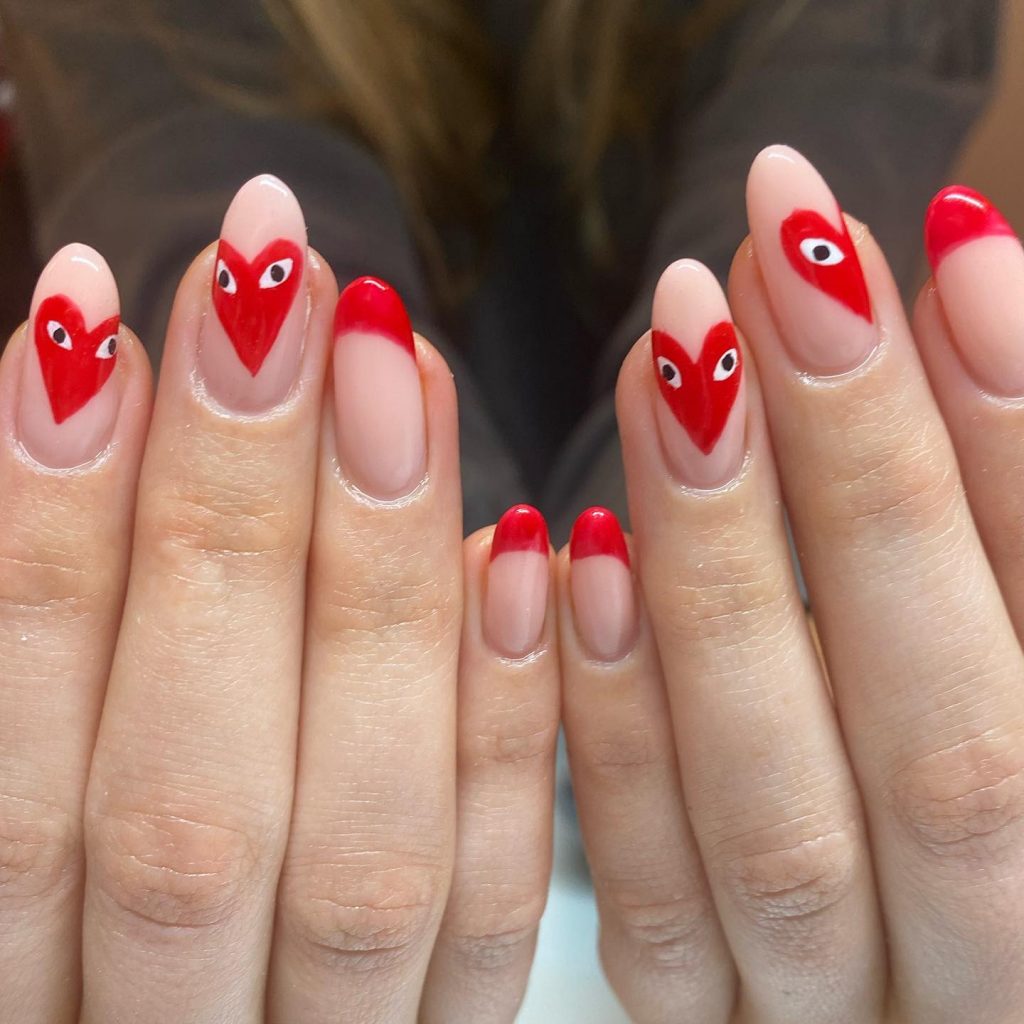 On the other hand, bright red will never go out of fashion. Plus, these whimsical hearts have some personality!
Subtle Valentine's Day Nail Art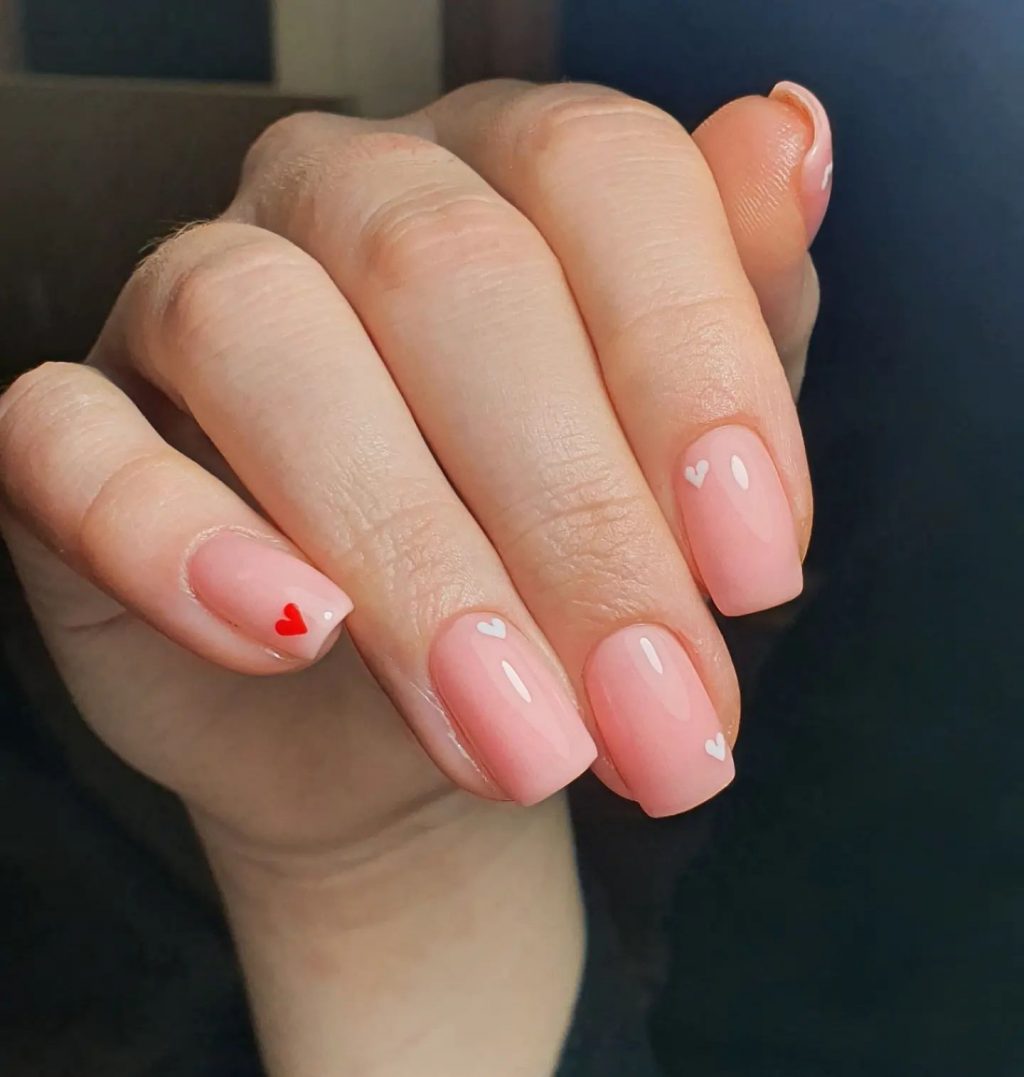 Want nail art that is Valentine's Day themed without going over the top? These square nails are simple and sweet, with tiny hearts added in for a little bit of seasonality.
Hot Pink Stripe Nail Art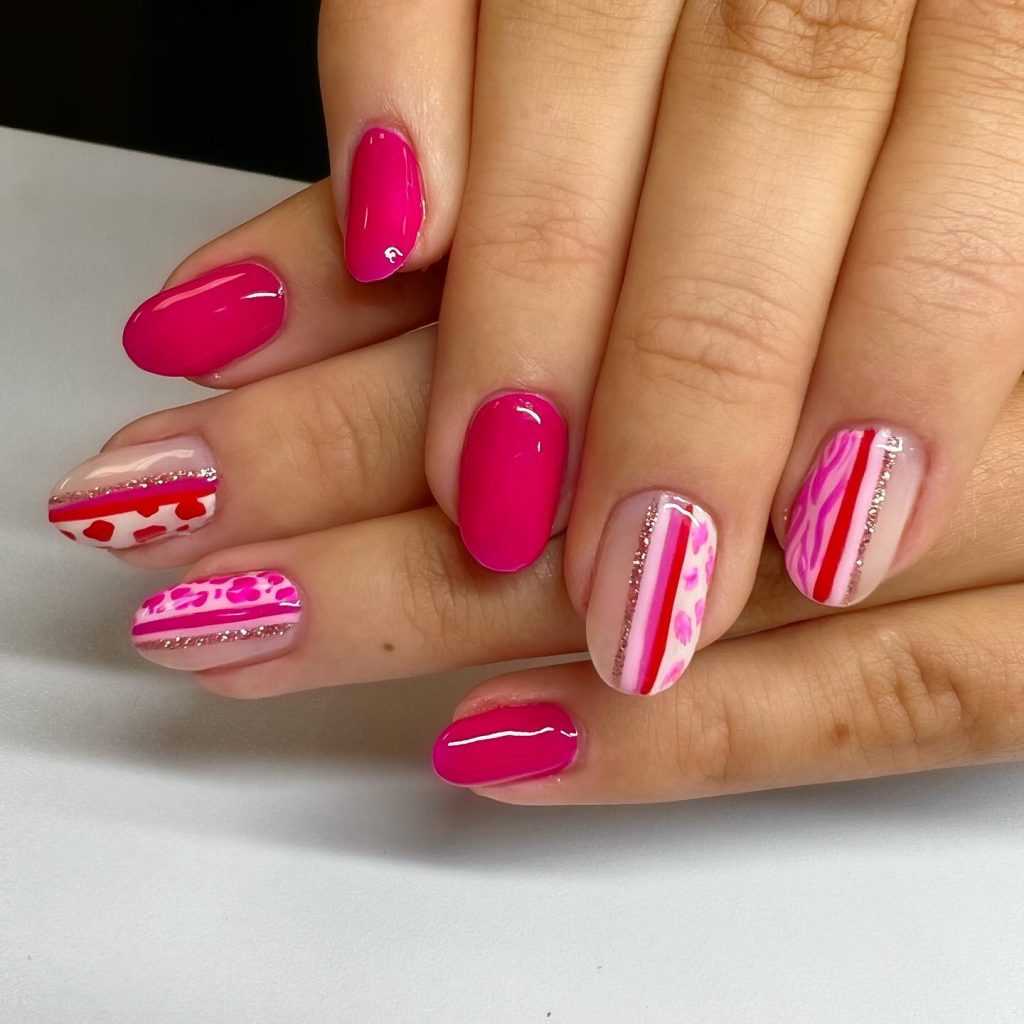 To attempt this bold look at home, you will need a fine brush plus some tape to create the stripes. Or, head to a professional nail artist to get your nails to pop with a design like this for Valentine's Day.
Red Heart Nail Art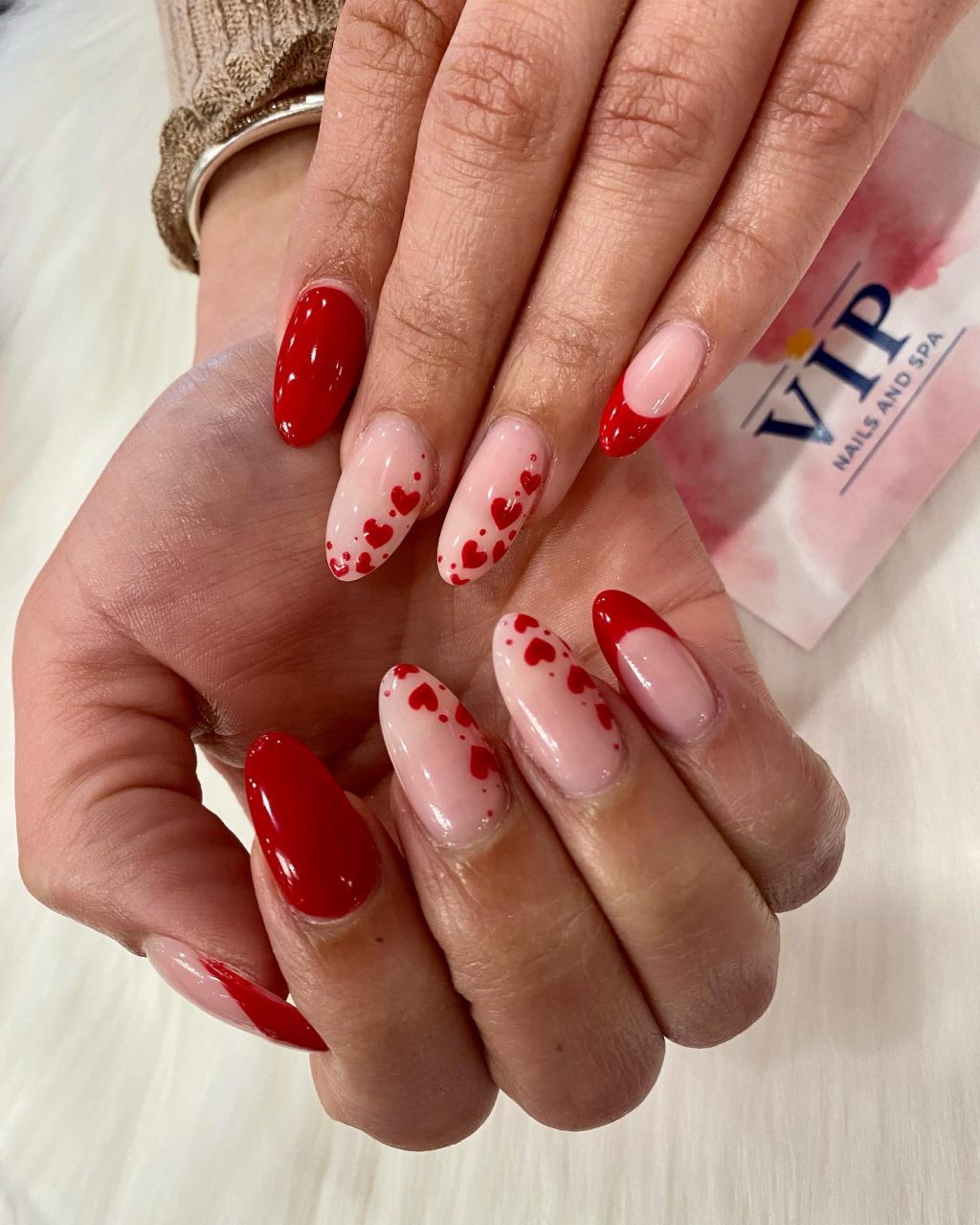 Love is definitely in the air. Make a statement with nails like these – which have a bit of everything you need for Valentine's Day…bright red colour, adorable heart motifs and even a french tip!
Gold Flake Valentine's Day Nails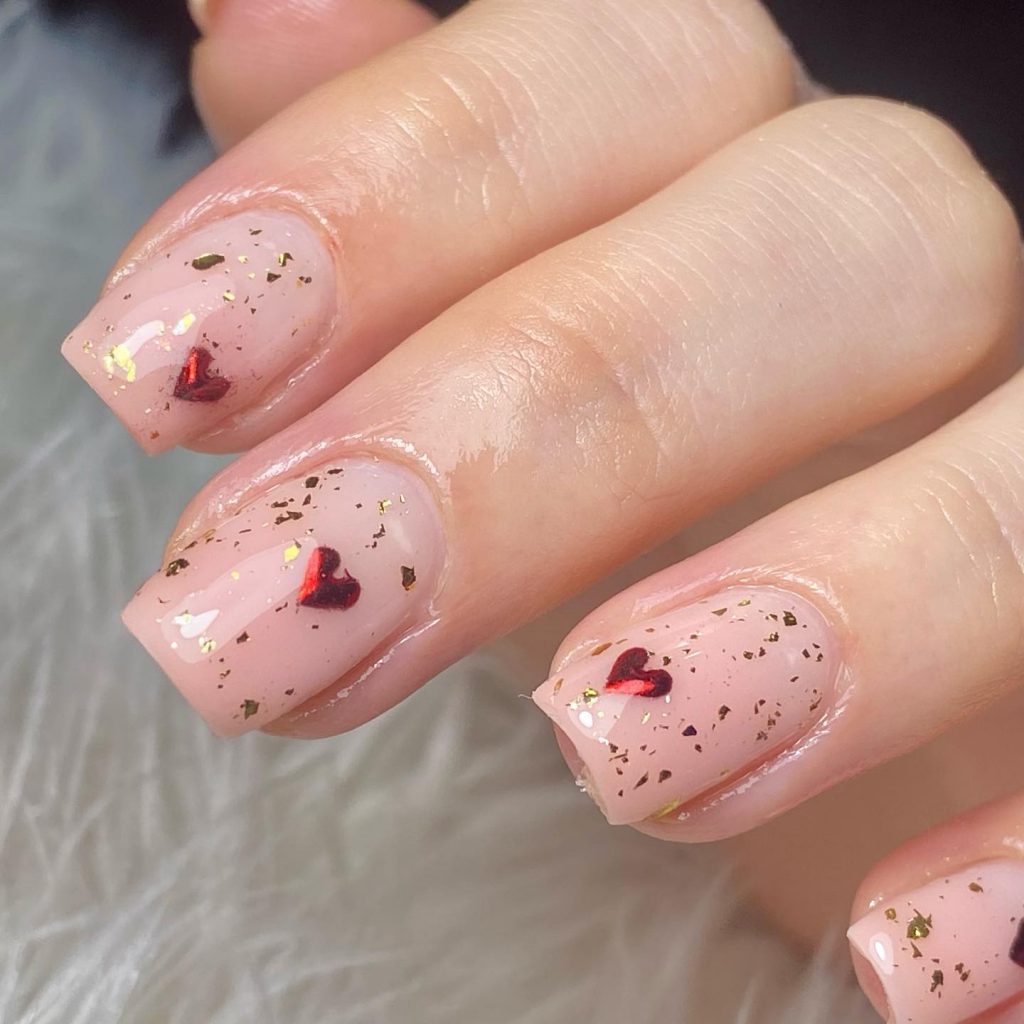 Want a subtle but chic design? Add some gold flakey glitter to take your Valentine's Day nails to the next, glamorous level.
French Tip Heart Nails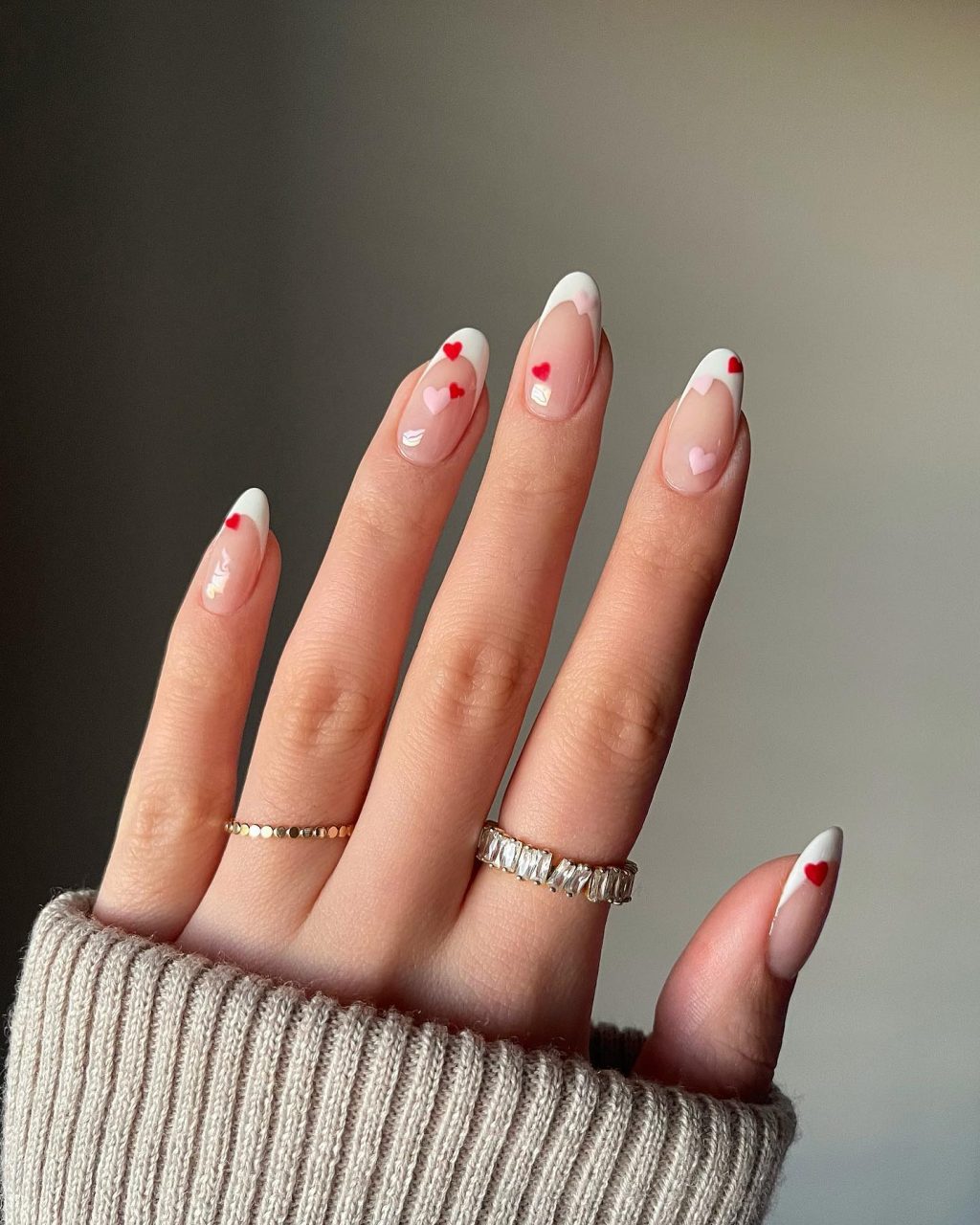 Mix some French polish with some fun little love hearts and you've got yourself a classic manicure with a modern, V-Day twist!
Queen of Hearts Nails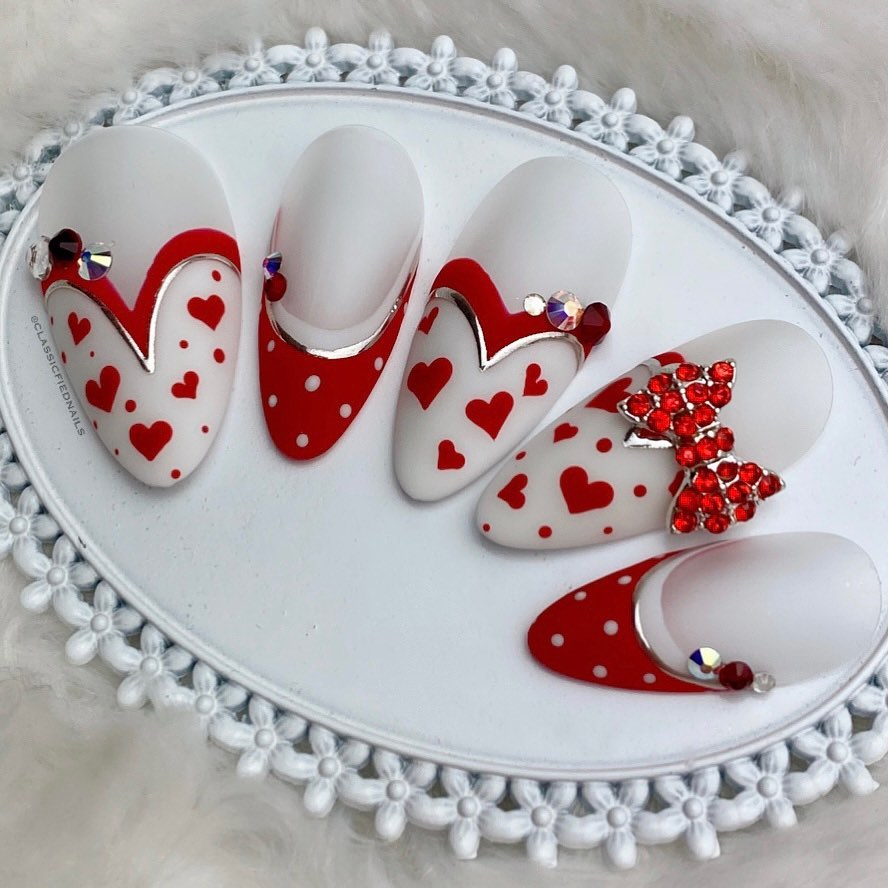 Love some bling, matte polish, and bright, bold colours? These nails are a work of art and have us thinking about the Queen of Hearts herself.
Soft Pink Sparkly Valentine's Day Nails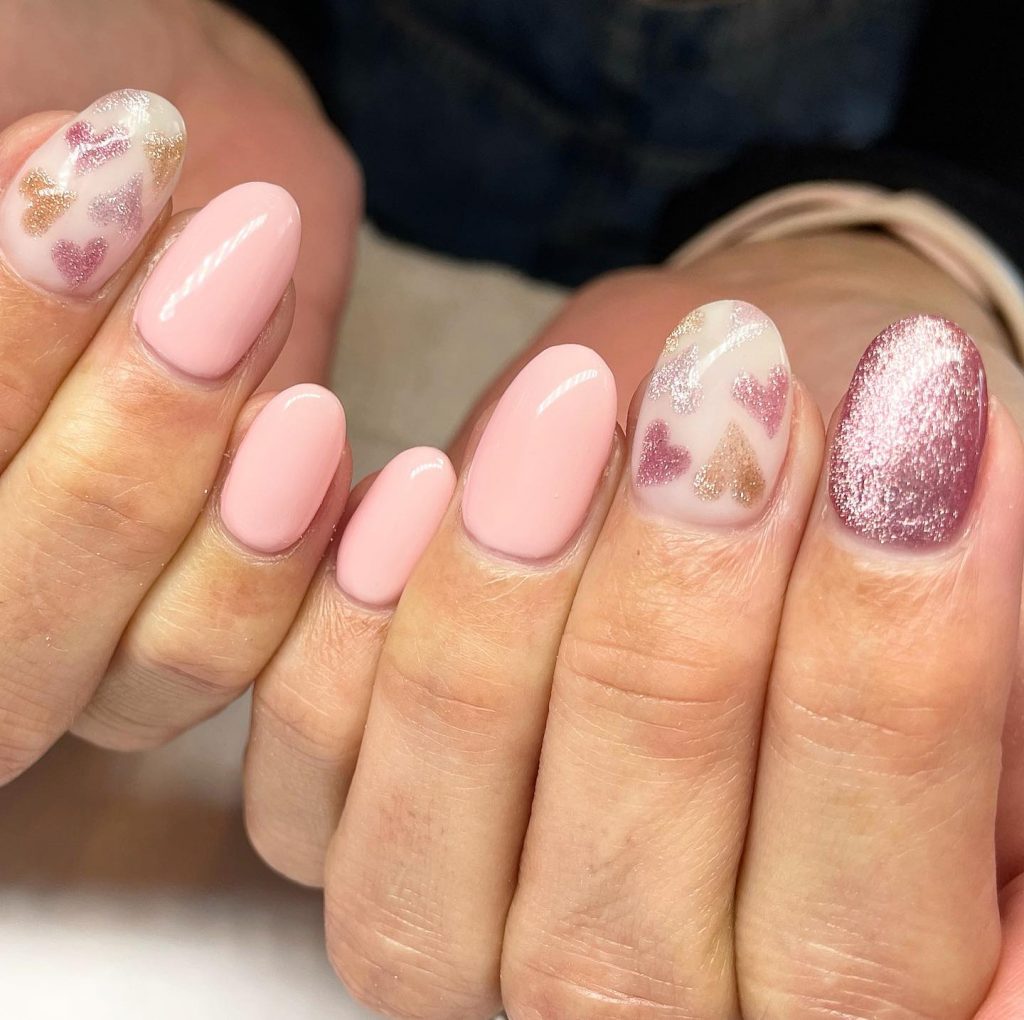 If you prefer sparkles over matte, something like this may be more up your alley. Don't limit yourself to pinks and reds, either! Purple, gold, and silver varieties are all just as romantic.
Swirly Pink Nail Art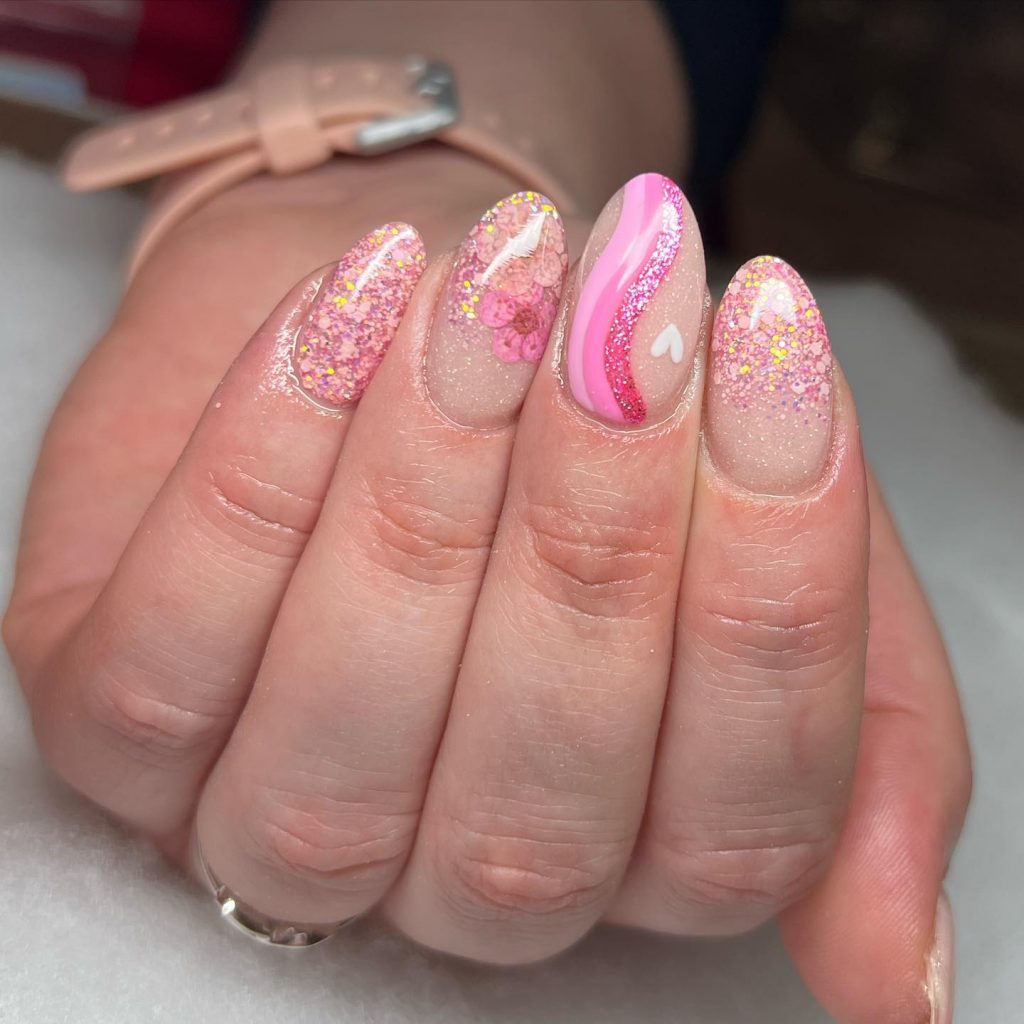 And who says you must go heart-heavy for Valentine's day? These pretty in pink nails are fun, flirty and oh-so-romantic.
Textured Pink Valentine's Nails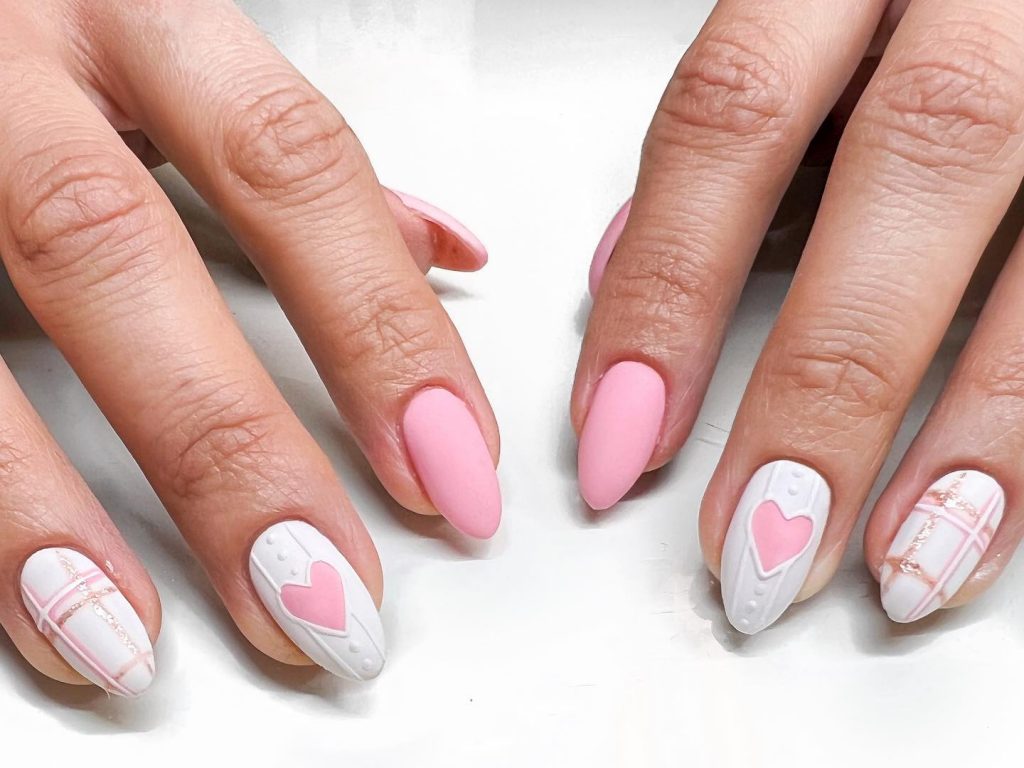 Can't decide between glitter and matte? Mix and match, baby! We love combining textures. These adorable nails includes a few different elements: plaid, textured "sweater" nails and matte pink.
Deep Red Heart Nails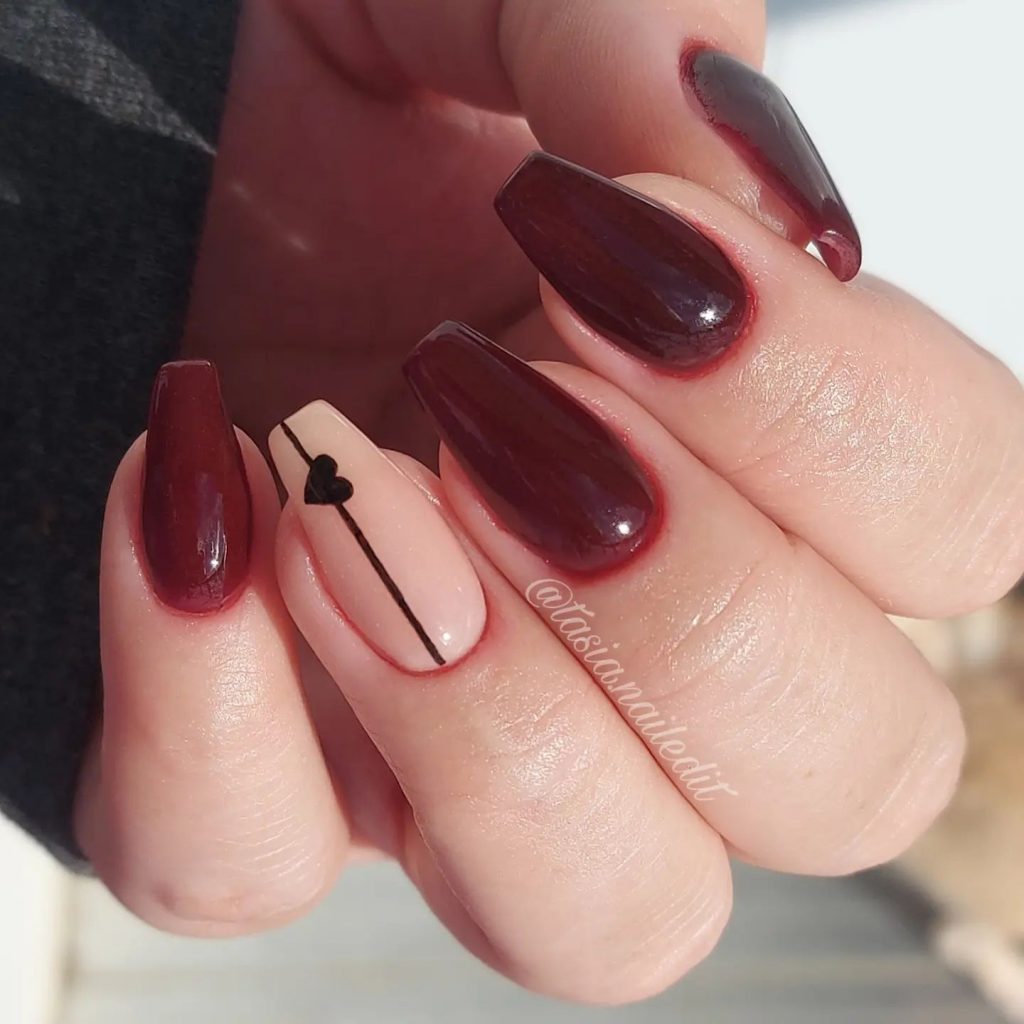 Don't be afraid to be adventurous with your colours. Dark reds, purples, and even a splash of black can make a dramatic, sexy and romantic statement for Valentine's Day
Dreamy Heart Nail Art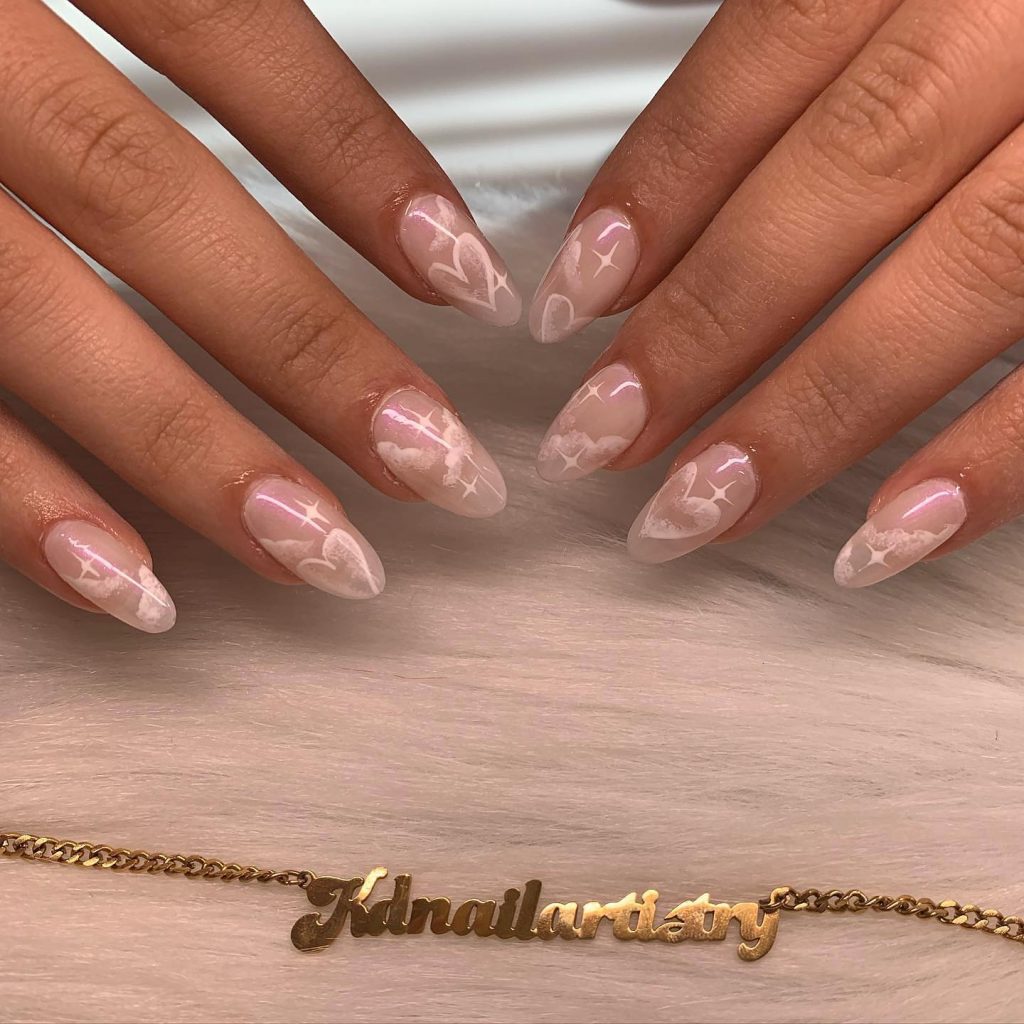 It'll be hard to get your heads out from the clouds with nails as dreamy as these. Perfect for those wanting to go for a softer nail art look this Valentine's Day and best pair with a light pink or white outfit.
Lip Print Nail Art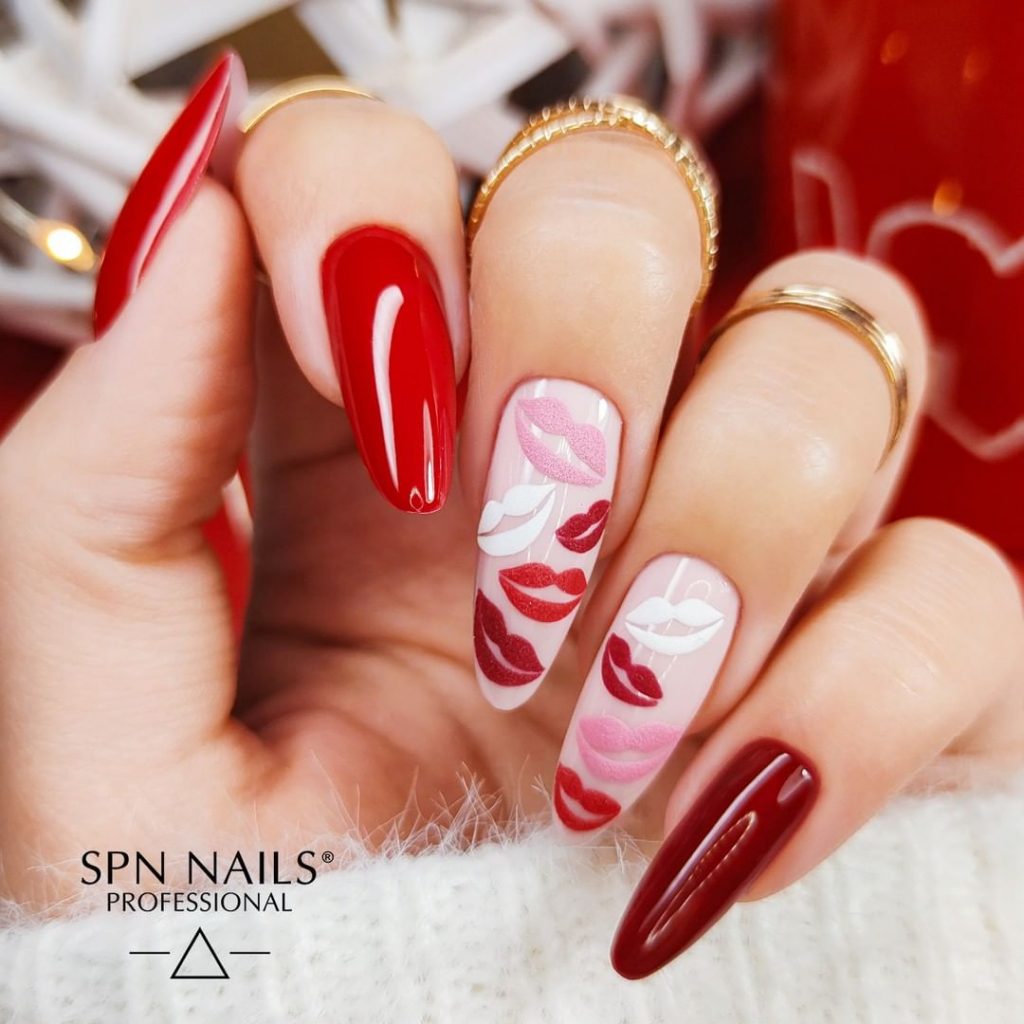 And lastly, we love feature nails! Mix and match colours, shapes, and designs to create a truly unique design. Don't forget to think outside of the box for your Valentine's Day nails – lip prints also fit the bill!
PIN THIS:
Last Updated on