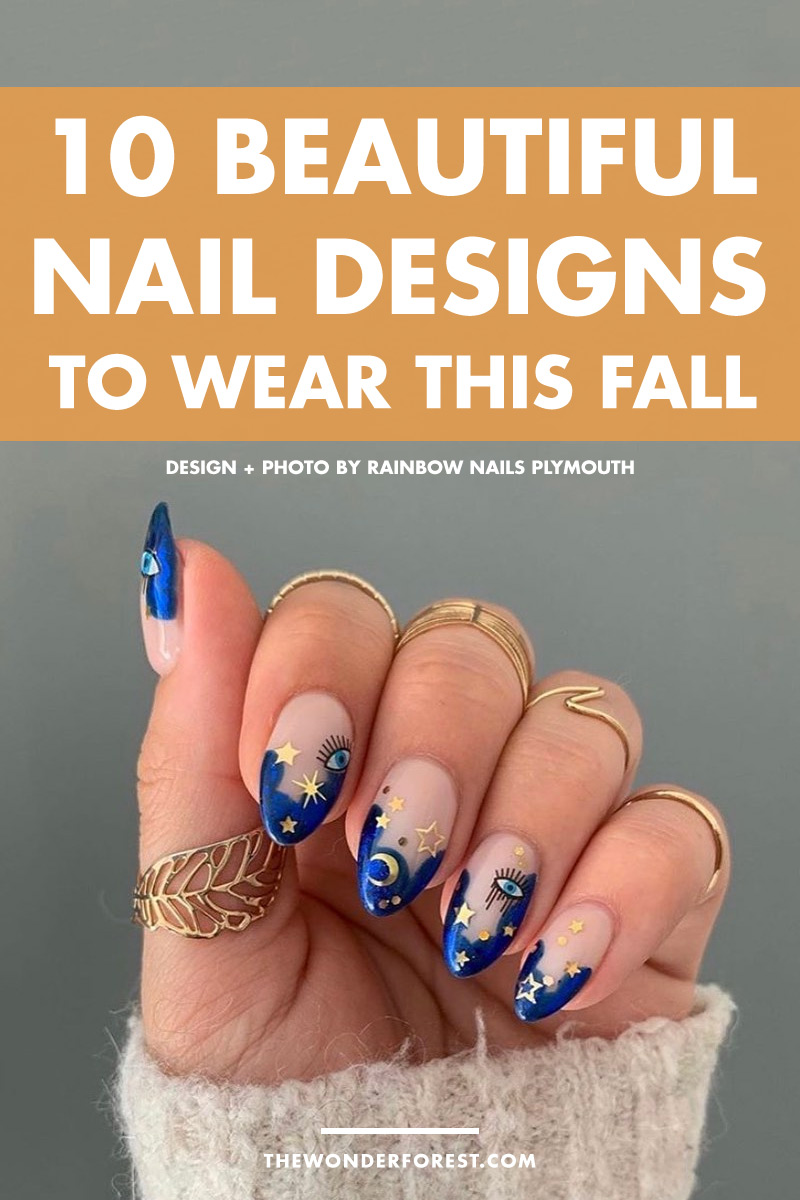 I'll admit it: I'm obsessed with nail art. My Instagram explore feed was never that varied (cats, cats, more cats) but lately? All nails, all the time.
I love the variety of colours that can be worn throughout Fall. You don't have to stick with the traditional orange and brown shades… try mixing it up with some deep blues and even black for some unique Autumn nail designs!
Here are 10 beautiful nail designs I'm currently obsessed with that will go quite nicely with the season.
1 – Dots Galore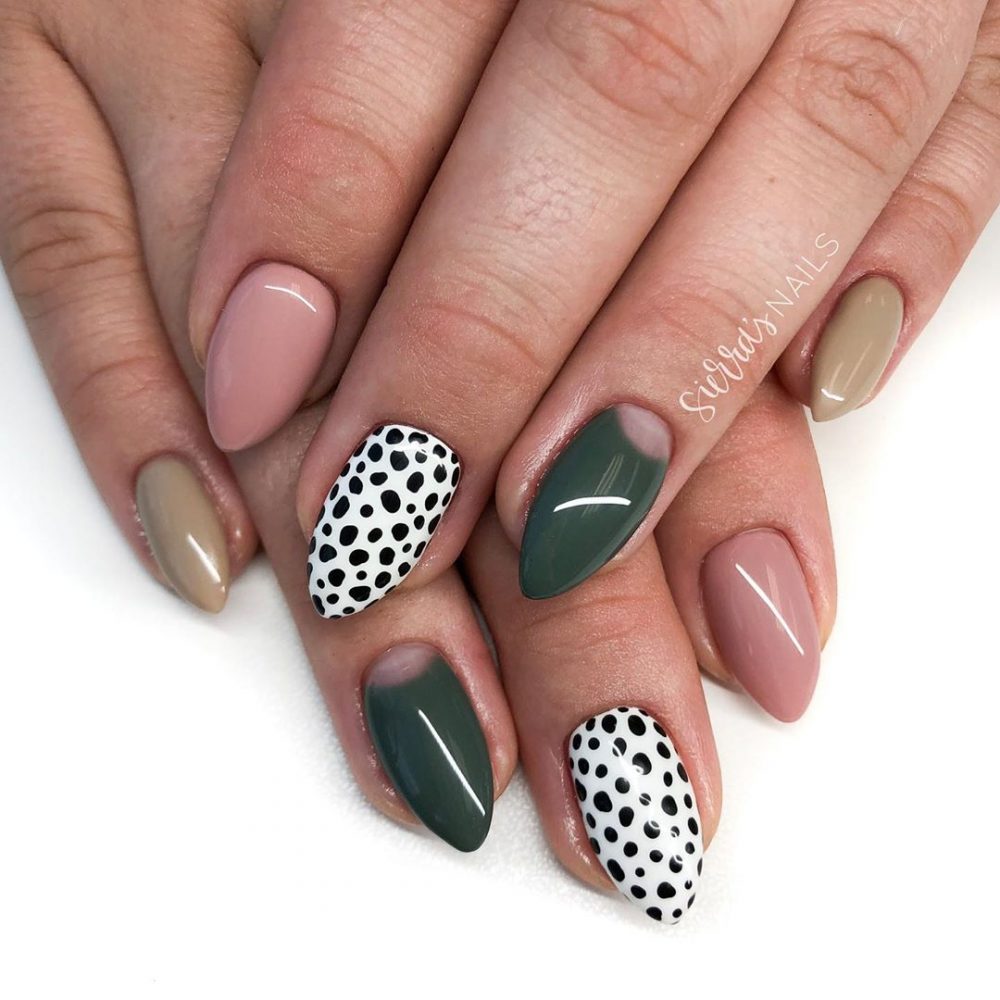 You know that chocolate chip-esque, leopard, dotted pattern you've seen floating around this summer (ie; on every midi skirt)? Yes, it can apply to nails too!
It's an easy way to transition this pattern into a new season without being over-the-top.
2. Abstract Vibes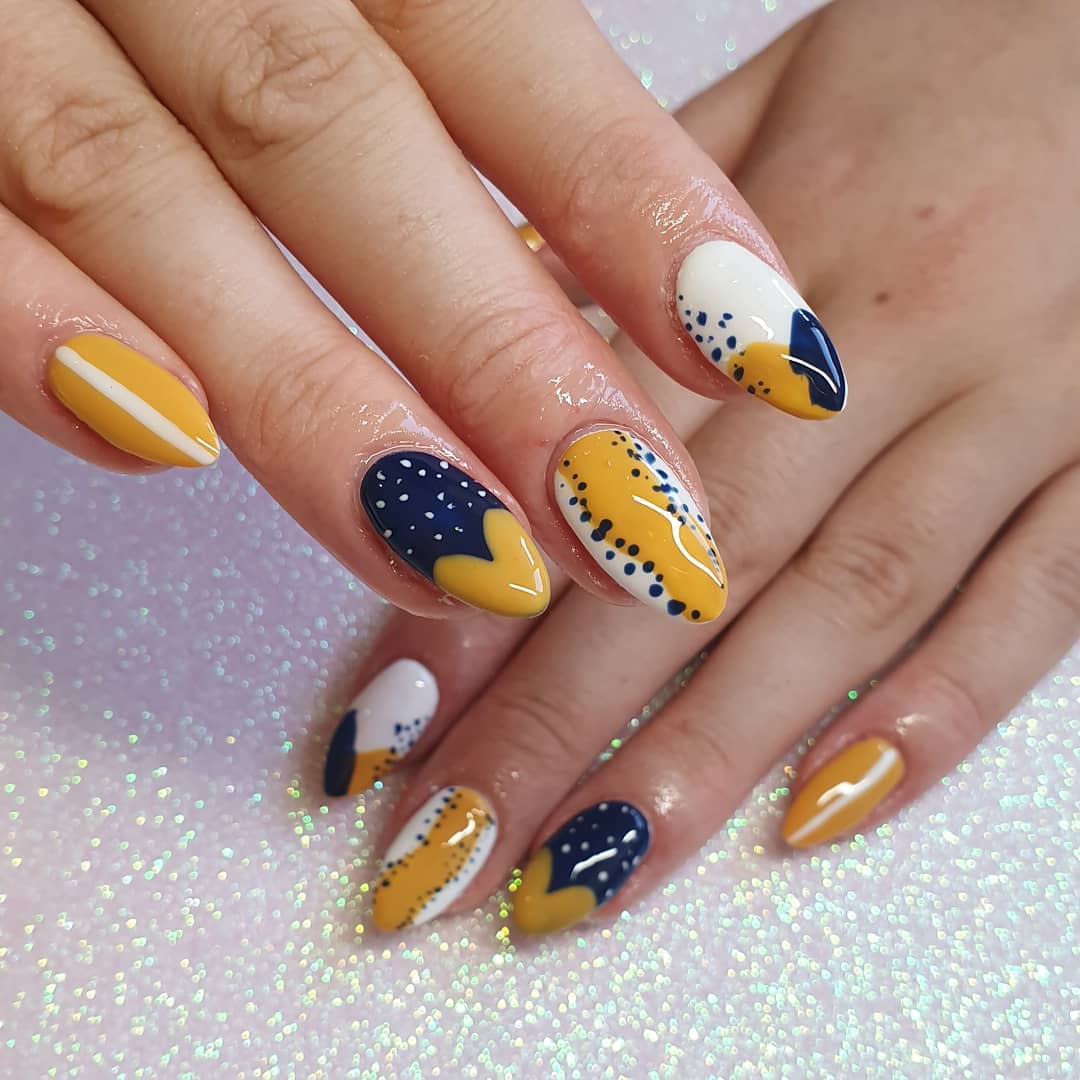 If there was any doubt that nail designers ARE artists, just take a look at these nails. I love this trend of mixing patterns for an abstract look.
Navy and yellow are totally Fall-worthy colours too! Get creative and try a variety of stripes and dots.
3. Glitter Dip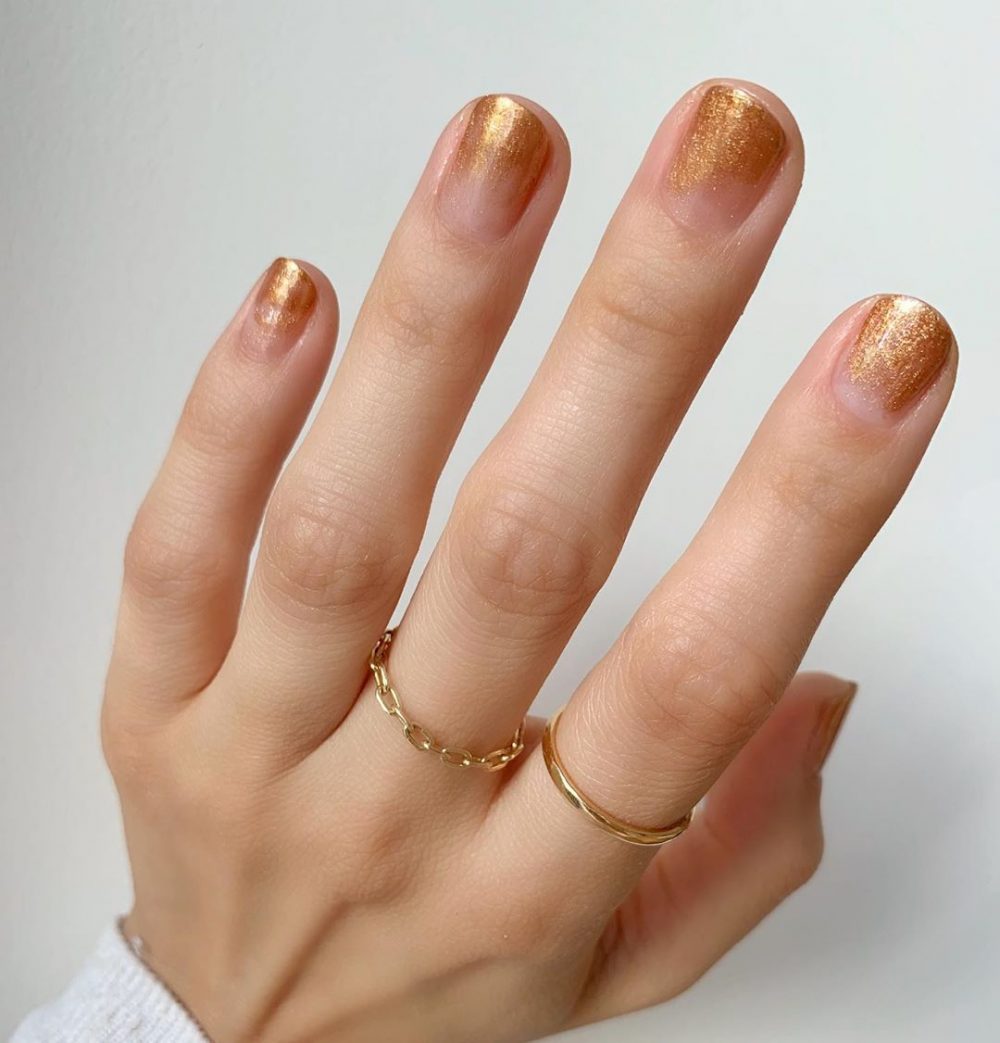 So you know that wild glitter eyeshadow that was constantly worn in Euphoria? These are the nail equivalent, and I'm here for it.
The subtle fade helps to create a less sparkly effect that can be worn anywhere.
4. Green Forever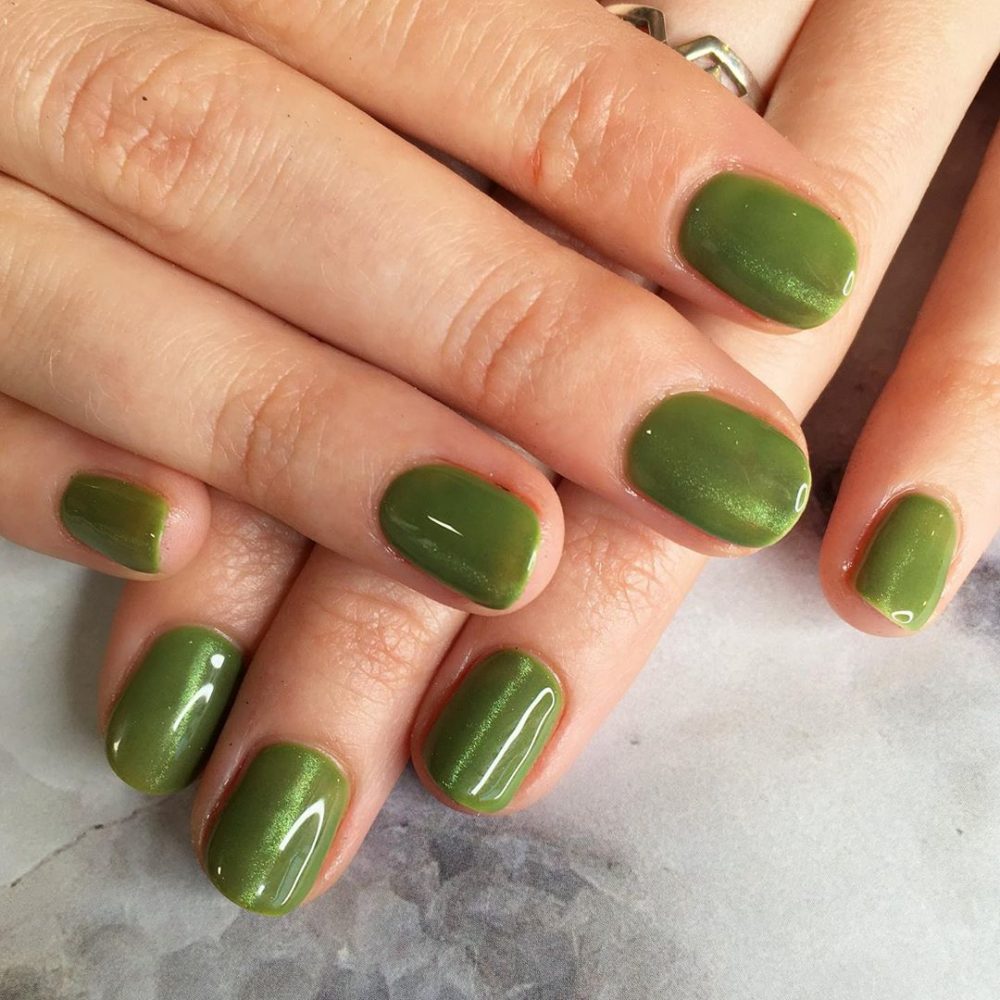 As a green-lover, I am pleased to see this colour popping up in fashion more and more – and now, in nails! I know some people will be a little hesitant to try this colour, but it really is gorgeous!
5. Mismatched Autumn Hues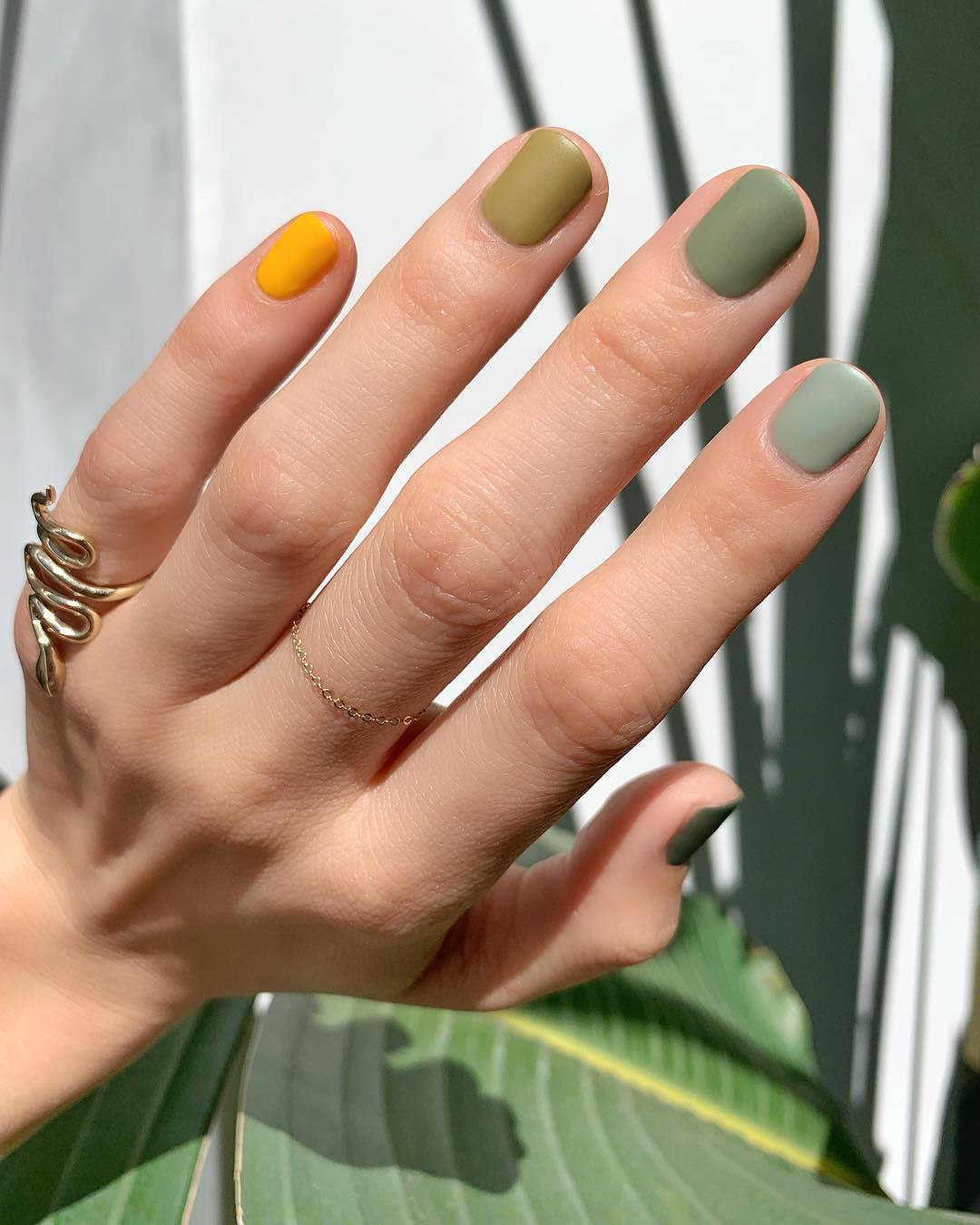 Speaking of green, I'm trying to summon the bravery to get these multi-coloured nails, a trend that has been going strong since the beginning of summer.
Matte nails have a special place in my heart.
6. Tortoise Shell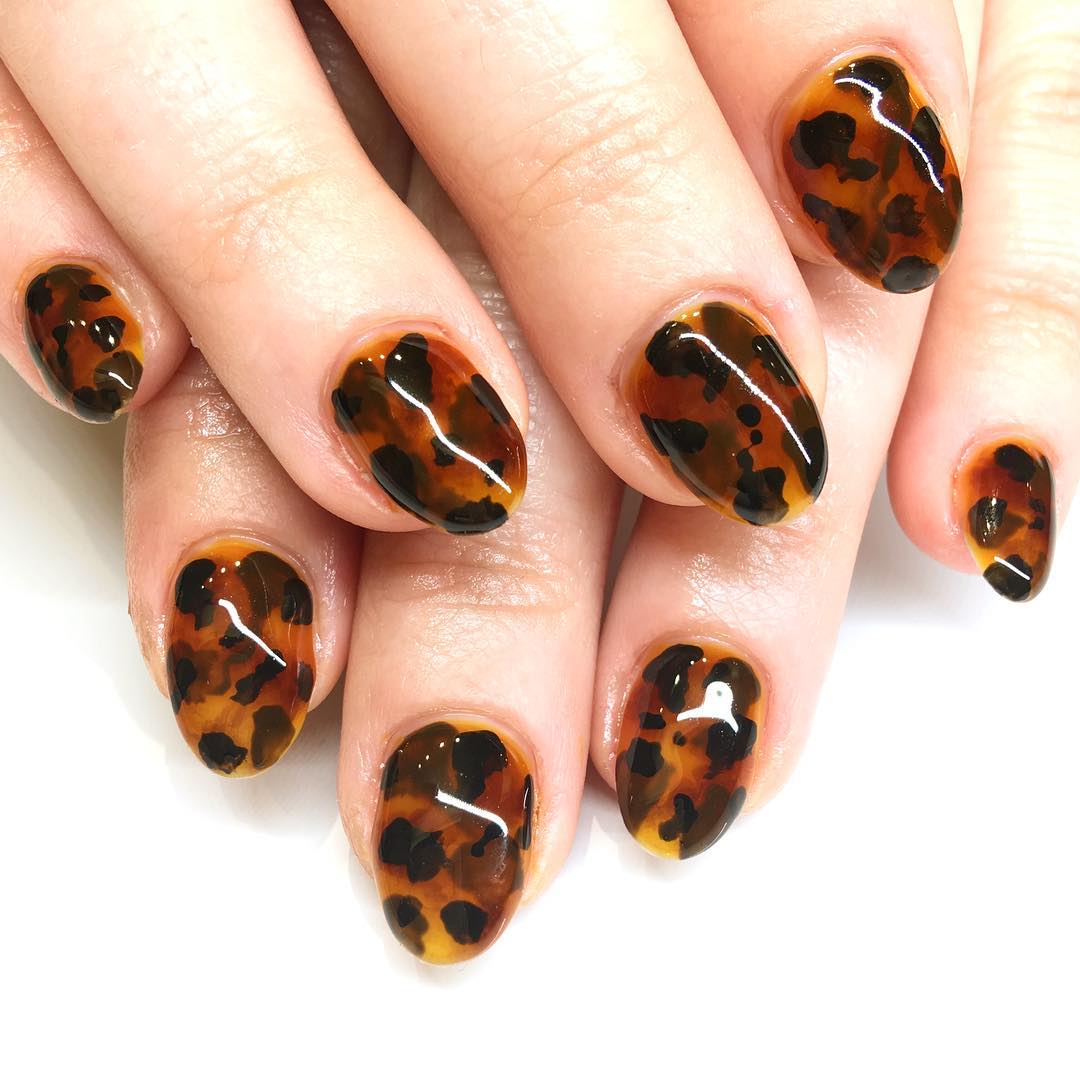 Tortoise shell is having a bit of a moment, and I particularly like this pattern/texture in nail design – there's so much depth!
7. Golden Sunsets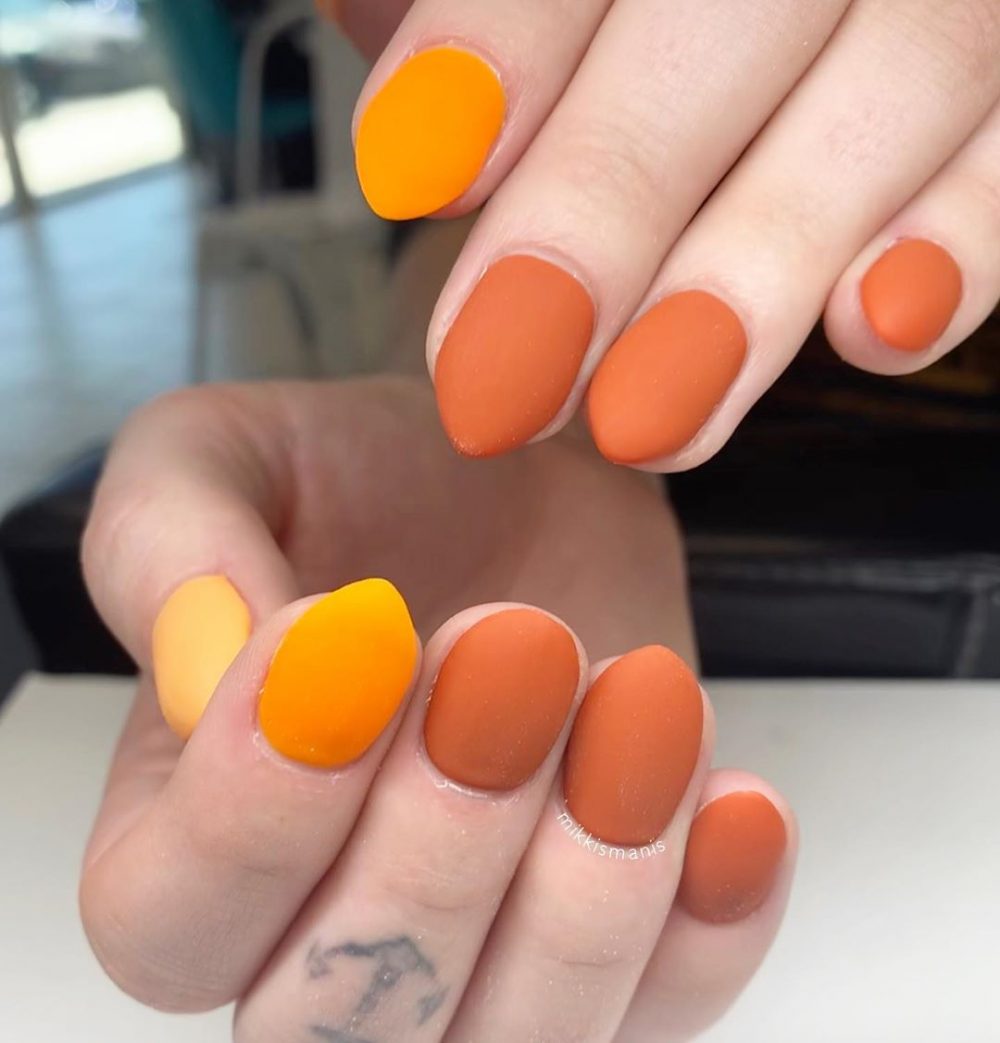 Autumn's the season of all things gold, and this beautiful matte manicure reminds me of sunsets and harvests.
8. Celestial Skies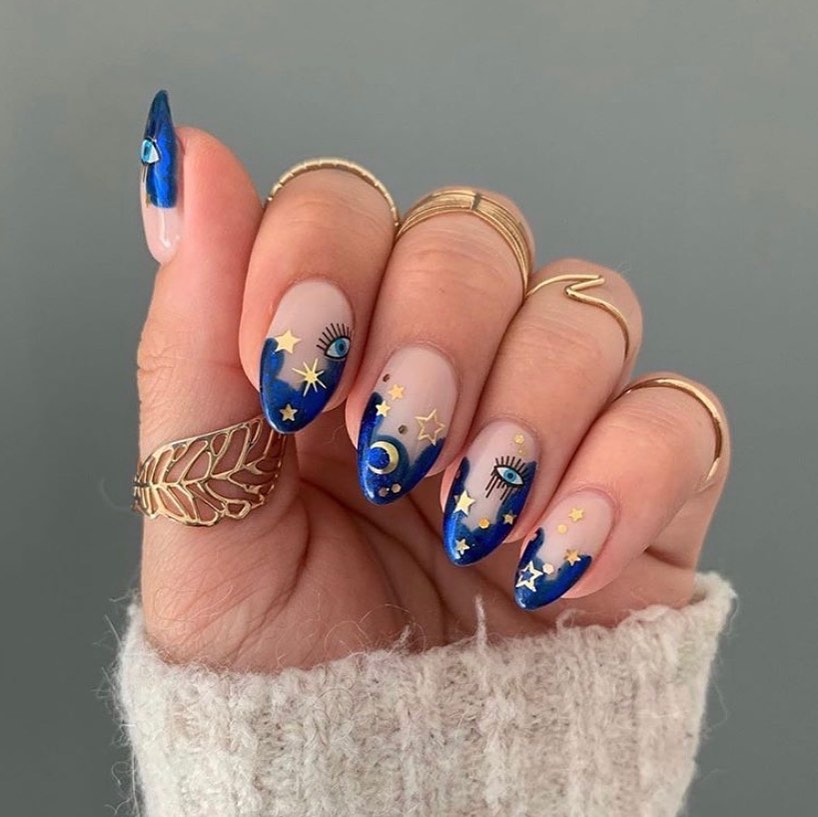 'Tis the season of the witch. Add some magic into your day to day with these amazing celestial nails!
9. Matte/No Matte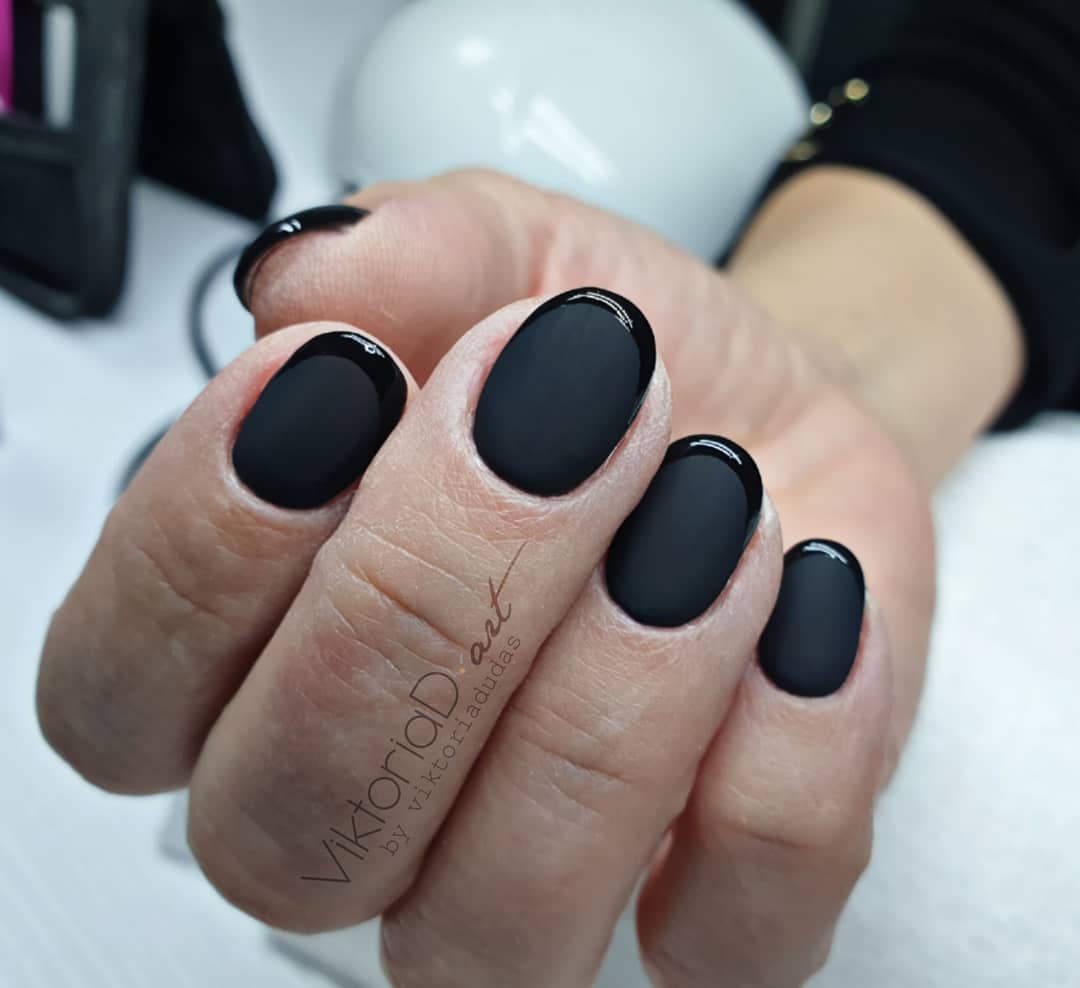 Matte nails have long been popular, but I'm also noticing plenty of mixing between the textures. This black nail look with glossy tips is particularly striking.
10. Autumn Leaves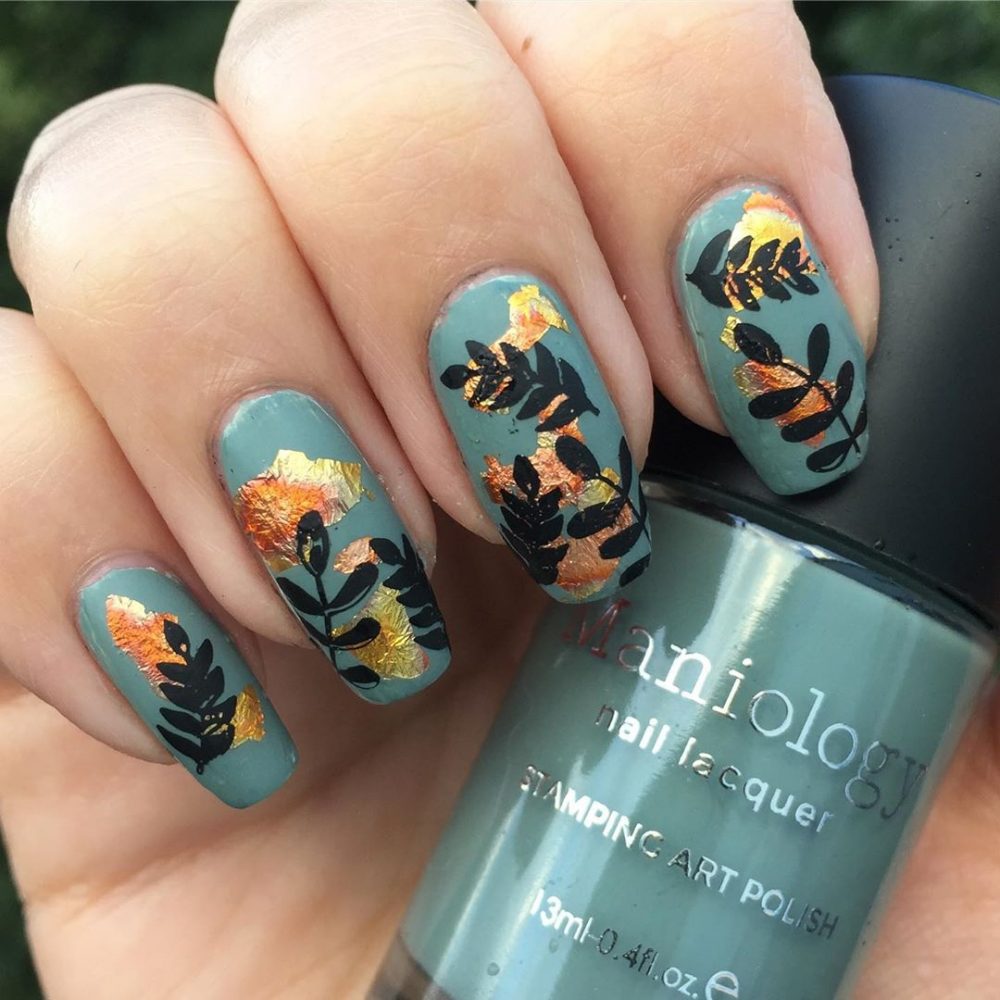 What would autumn be without an abundance of crunching leaves? I love how this design combines gold foiling with stamped leaves.
Whether you're staying home or going out for a crisp Autumn walk, these nail art designs can carry you through the whole season!
Which one will you be trying next?
Pin It: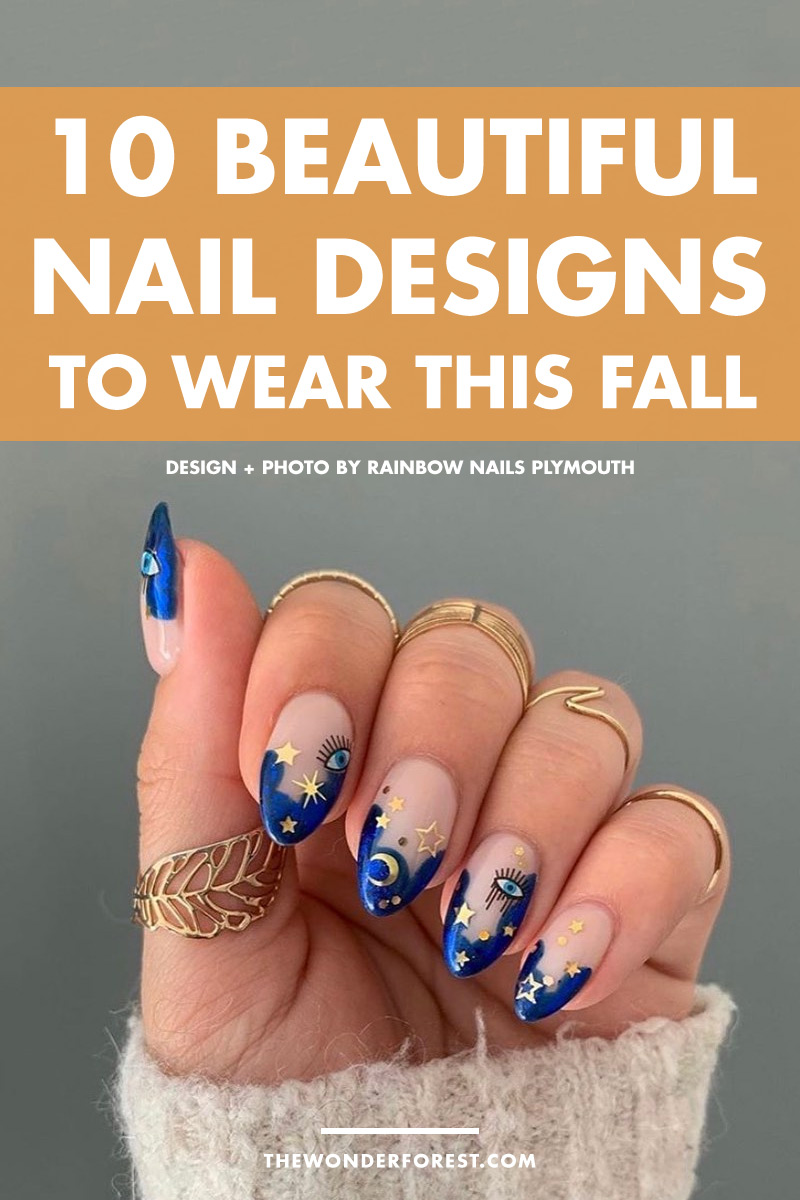 Last Updated on