When the seasons change, so do our nails. If you're looking for some gorgeous nail art inspiration for the Fall, I've hand-picked some of my favourite trendy looks that are perfect for sweater weather.
Nude and Neon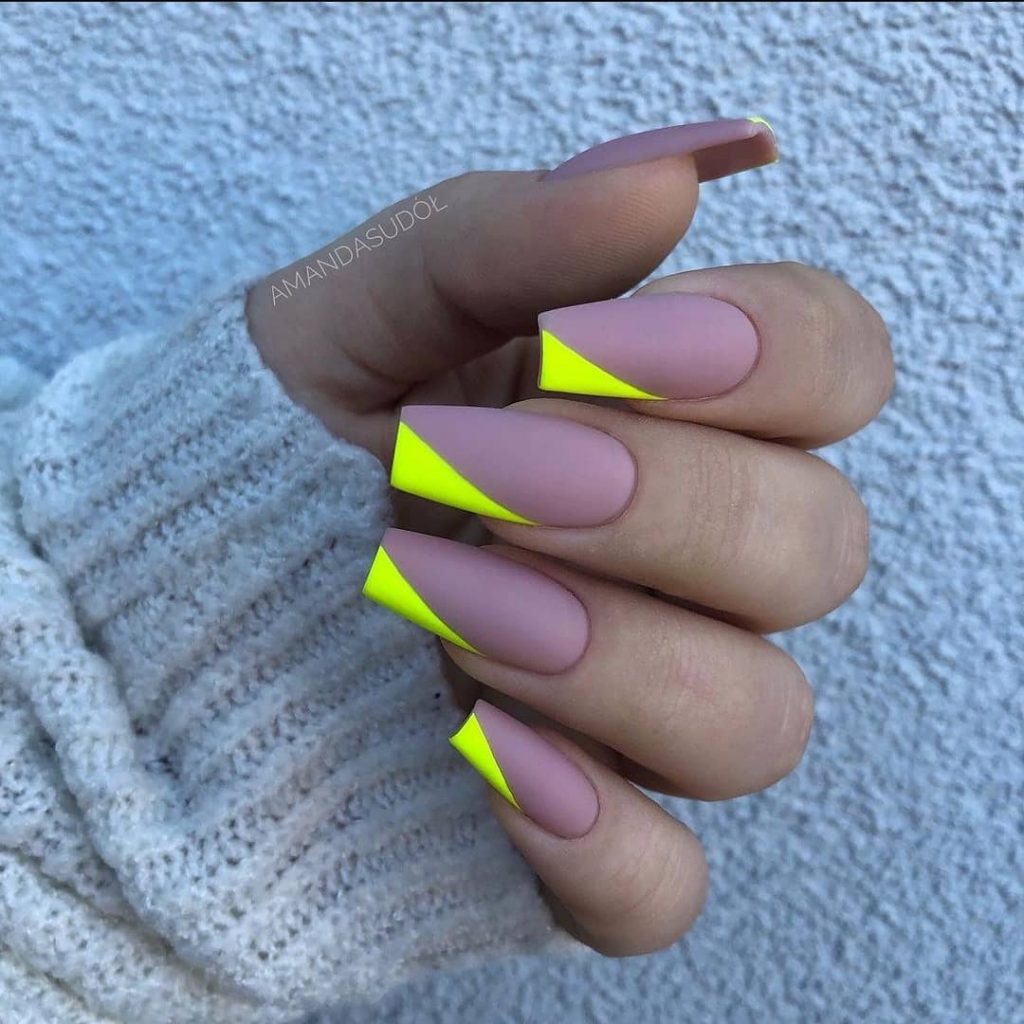 The neon trend hasn't gone out of style and can easily transition into Autumn by utilizing some nude and neutral toned polishes. The contrast between the bright neon colour and the more subdued base looks so pretty.
Leafy Graphics
Cute graphics and Fall nail polish shades are all you need to complete this look. The matte base allows those graphics to really stand out, and the pop of glitter adds dimension!
Smile!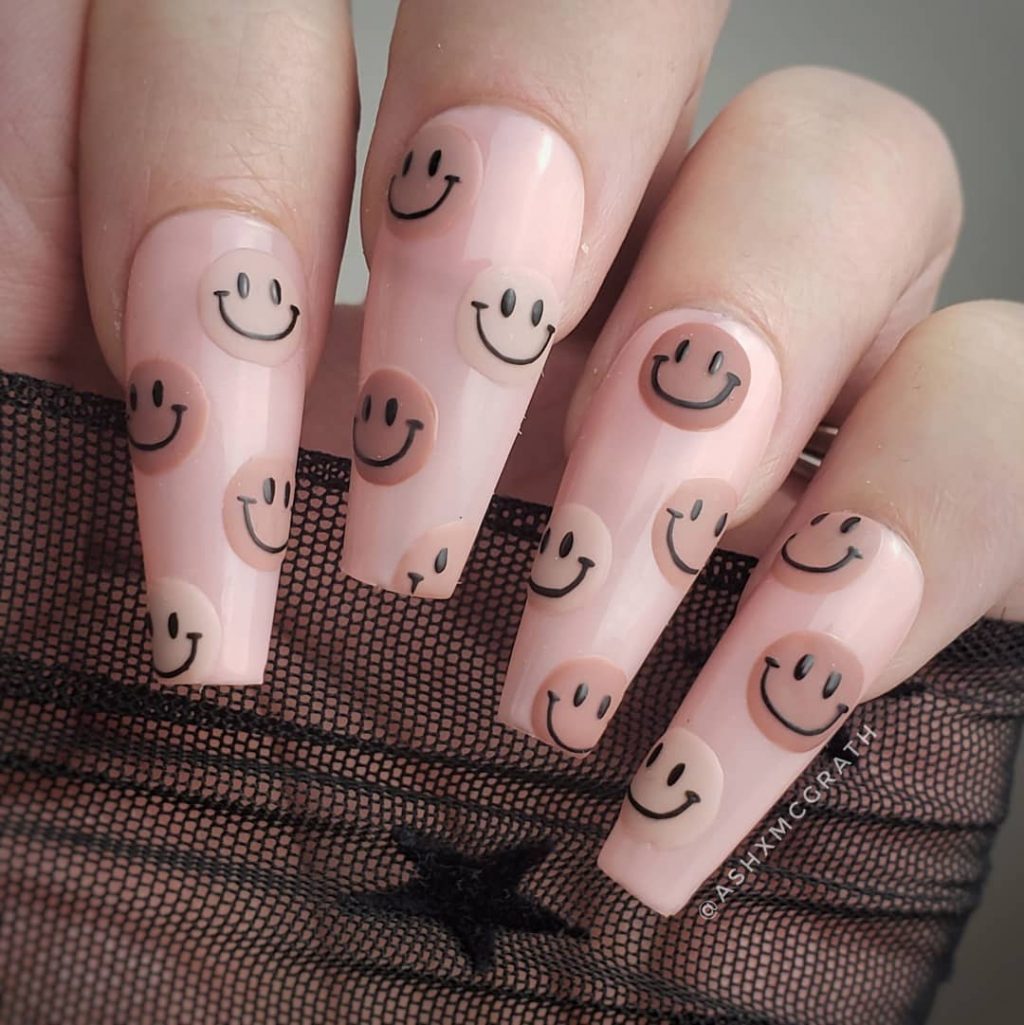 Smiley faces done in brown tones look so darn cute. With a light nude base, these happy little characters stand out without being overpowering.
Abstract Line Art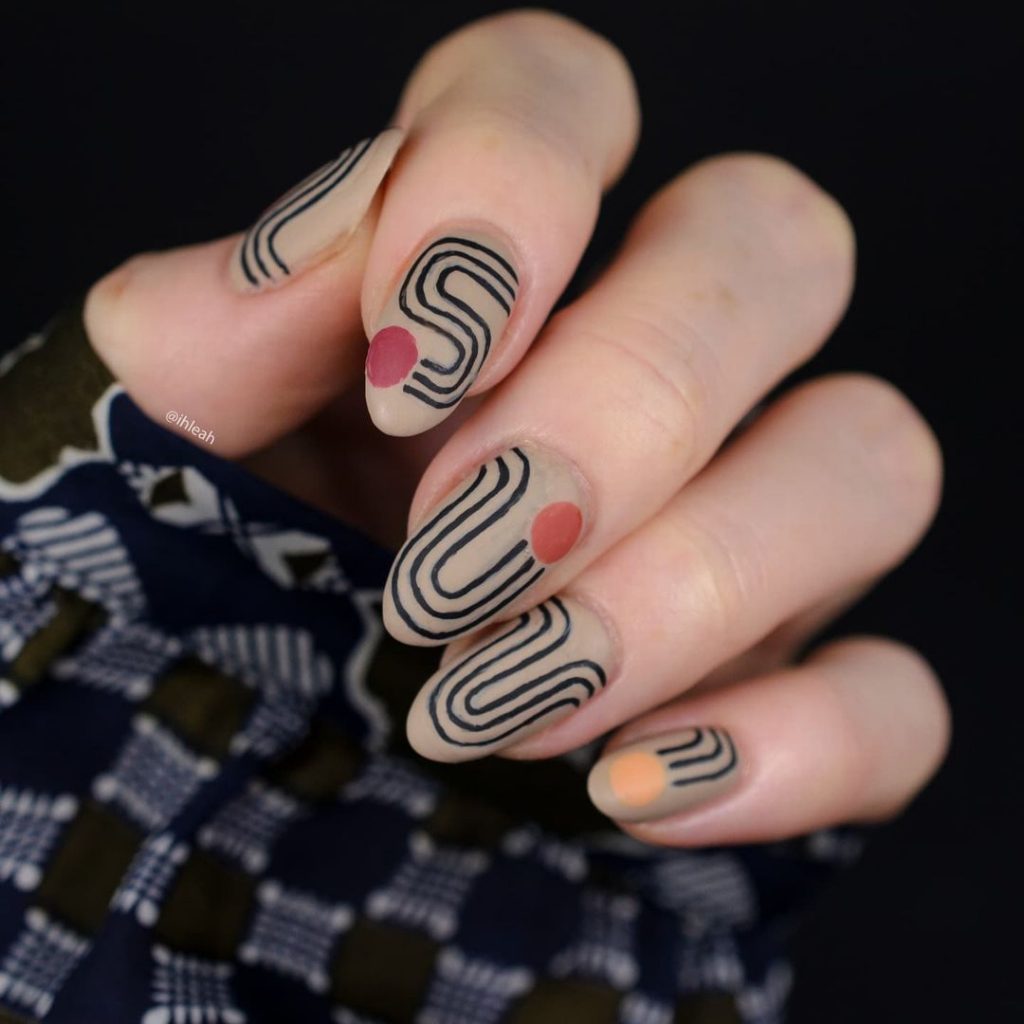 This line art design is so creative and can easily be tailored for Fall using beige and terracotta tones. The black lines can be created with a thin brush or a nail art pen… just make sure you have a steady hand!
Autumnal Floral Nails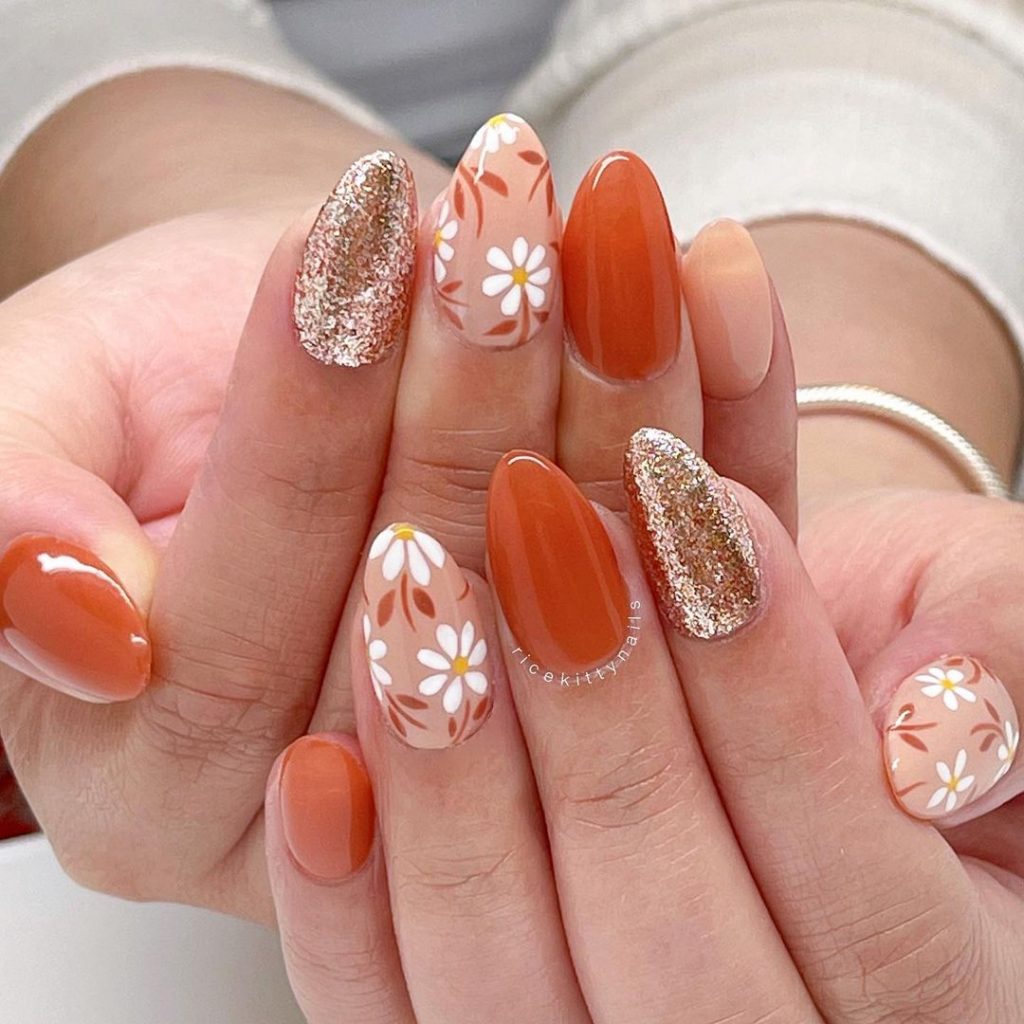 The colours in this design scream AUTUMN while staying chic and pretty. I love the combination of texture with the gold sparkle polish alongside the solid orange shades and floral artwork!
Raspberry Flowers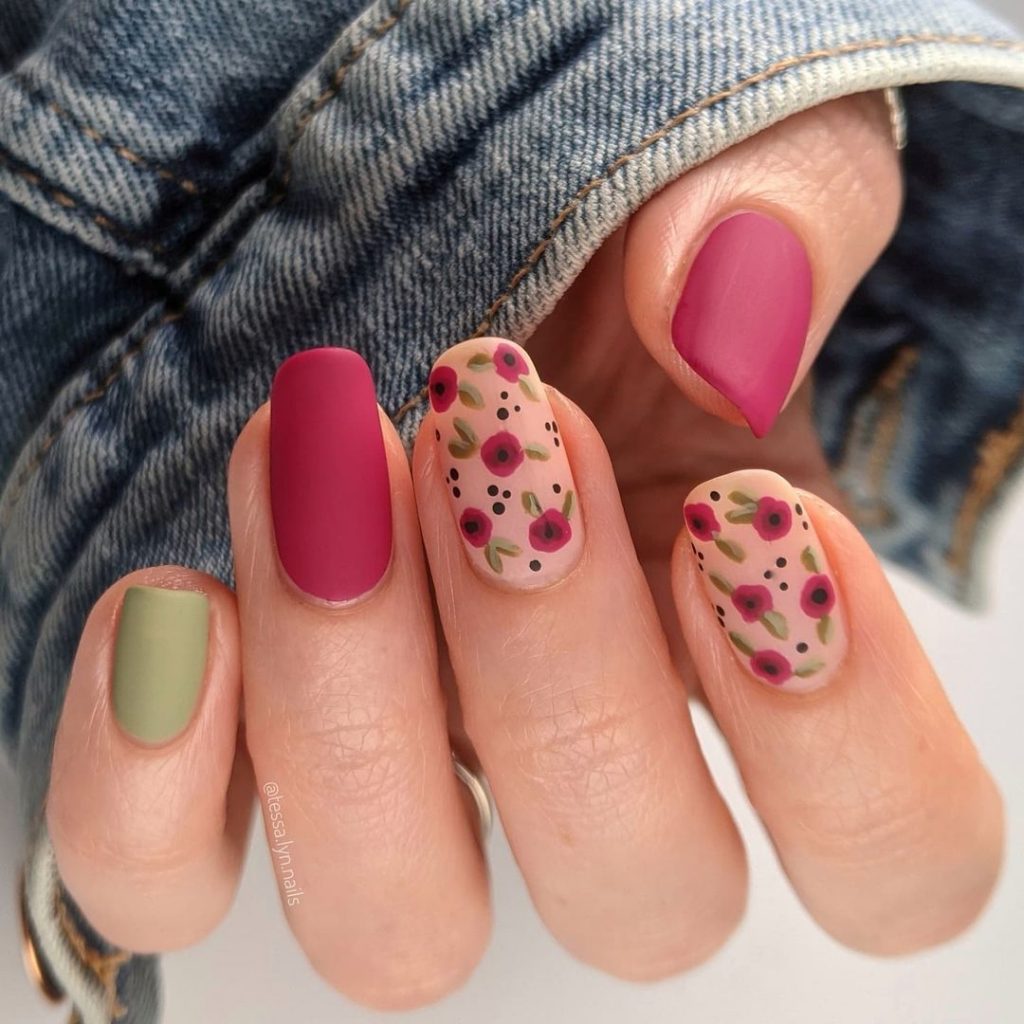 Nobody said that you have to stick with oranges and brown shades for Fall. This purple/red raspberry colour works so well for this season and looks great with green. Tiny flowers never get old!
A Mushroom Forest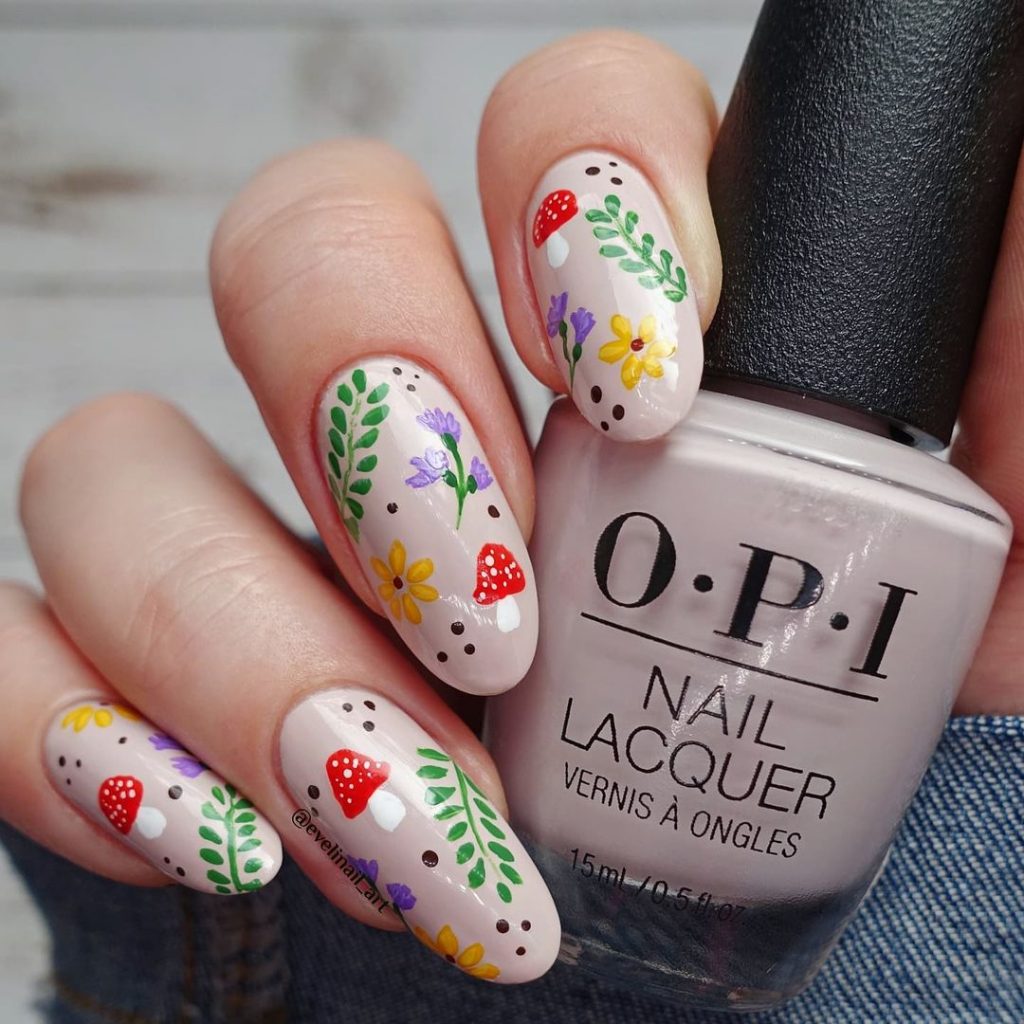 Foliage and mushrooms are front and center in this adorable nail art. Once again, by using a neutral base you can pretty much transform any design into a colder season style. And how cute are those mushrooms!?
Pumpkin Season Nails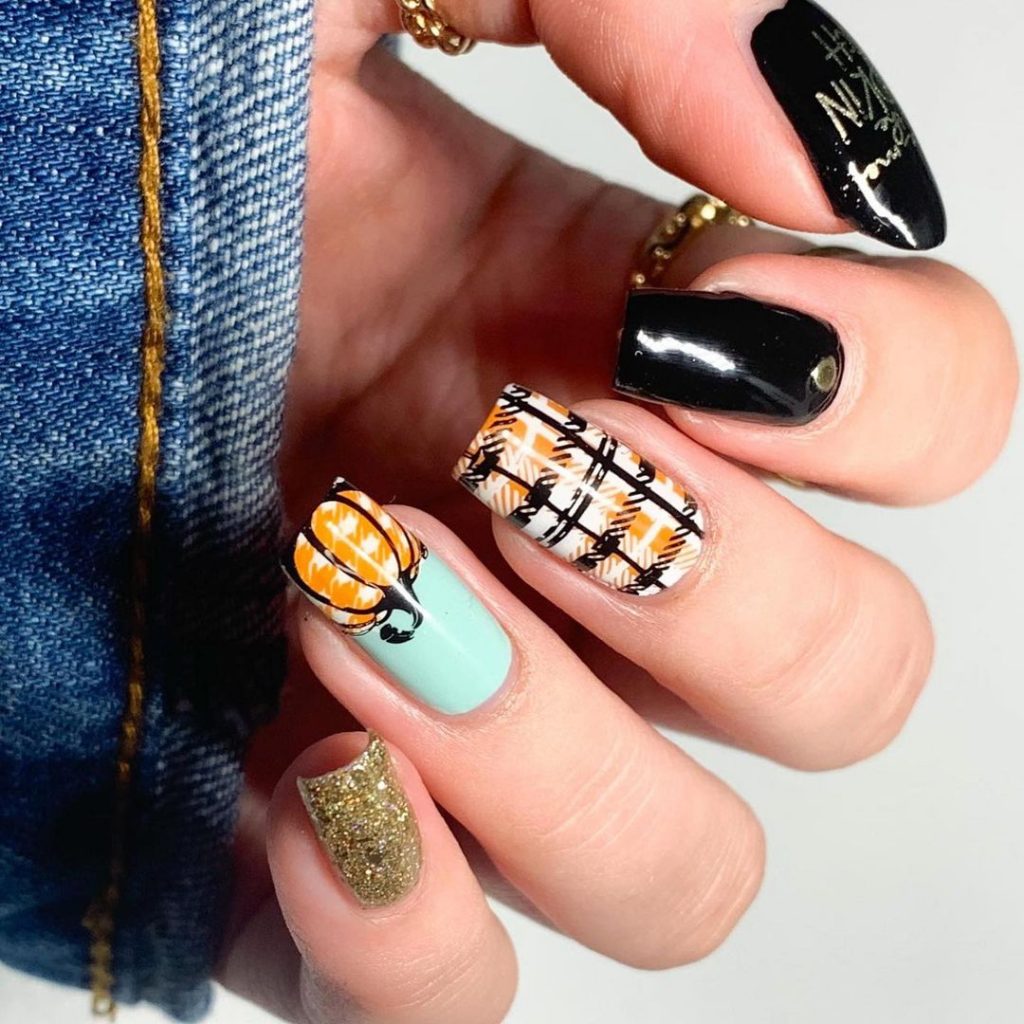 A pumpkin design without going overboard! The plaid is so unique and ties in with the pumpkin artwork while the pop of aqua brightens everything up perfectly. Blue tones are also super complimenting with oranges, so keep that in mind during your next manicure session!
Tribal Tones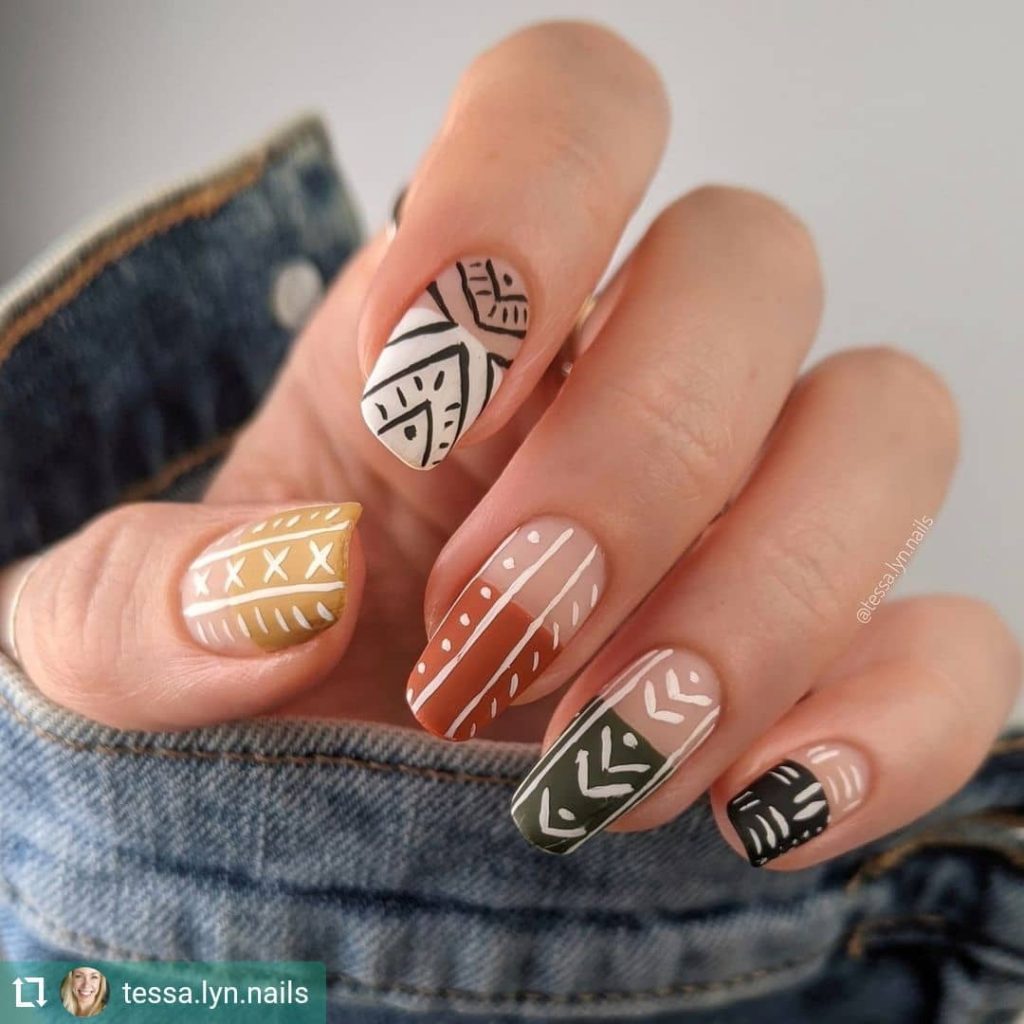 A classic matte look with some simple but effective tribal inspired designs. The colours on these nails are gorgeous and totally giving me Autumn vibes.
Pretty Pumpkin Nail Design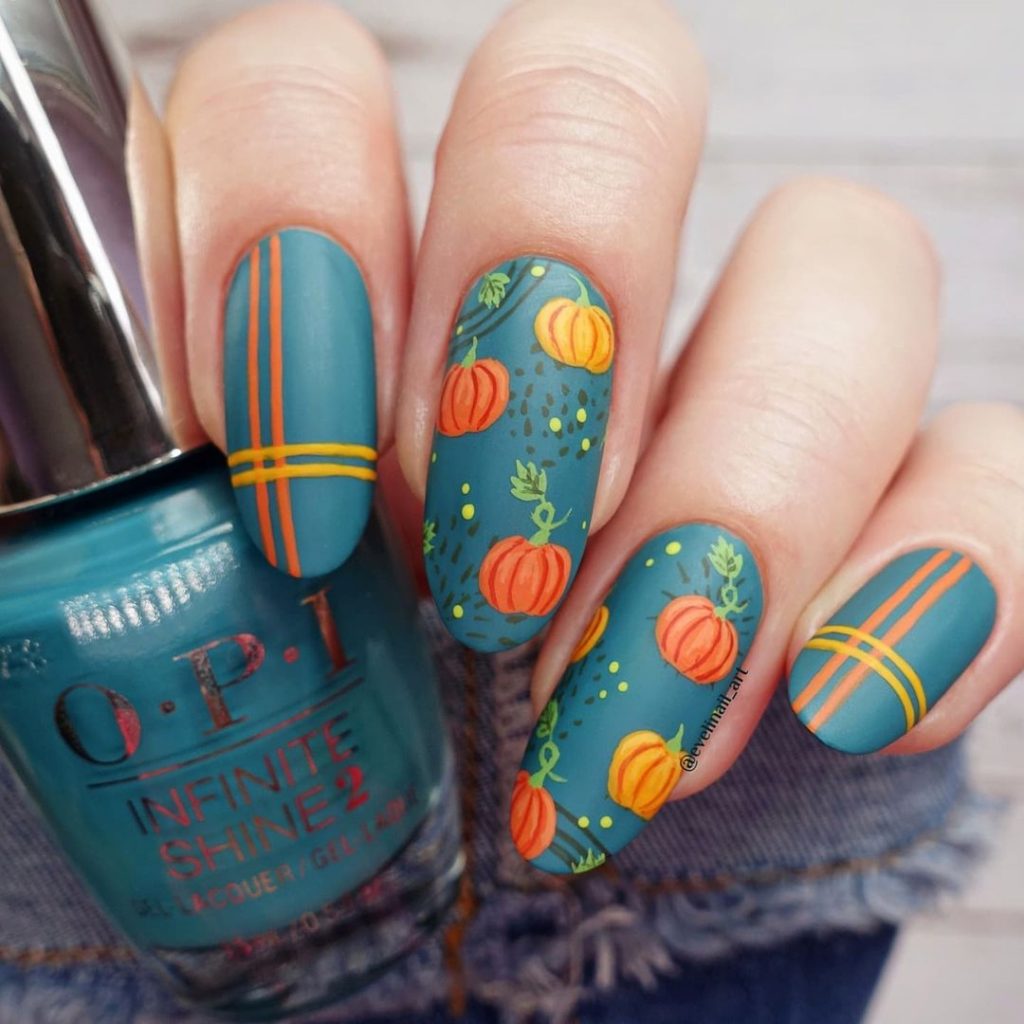 Remember what I said about blue and orange? This design proves that these complimentary colours are gorgeous together. And what better way to utilize your orange polish than to primp your nails with pumpkins!?
Orange Cheetah Nails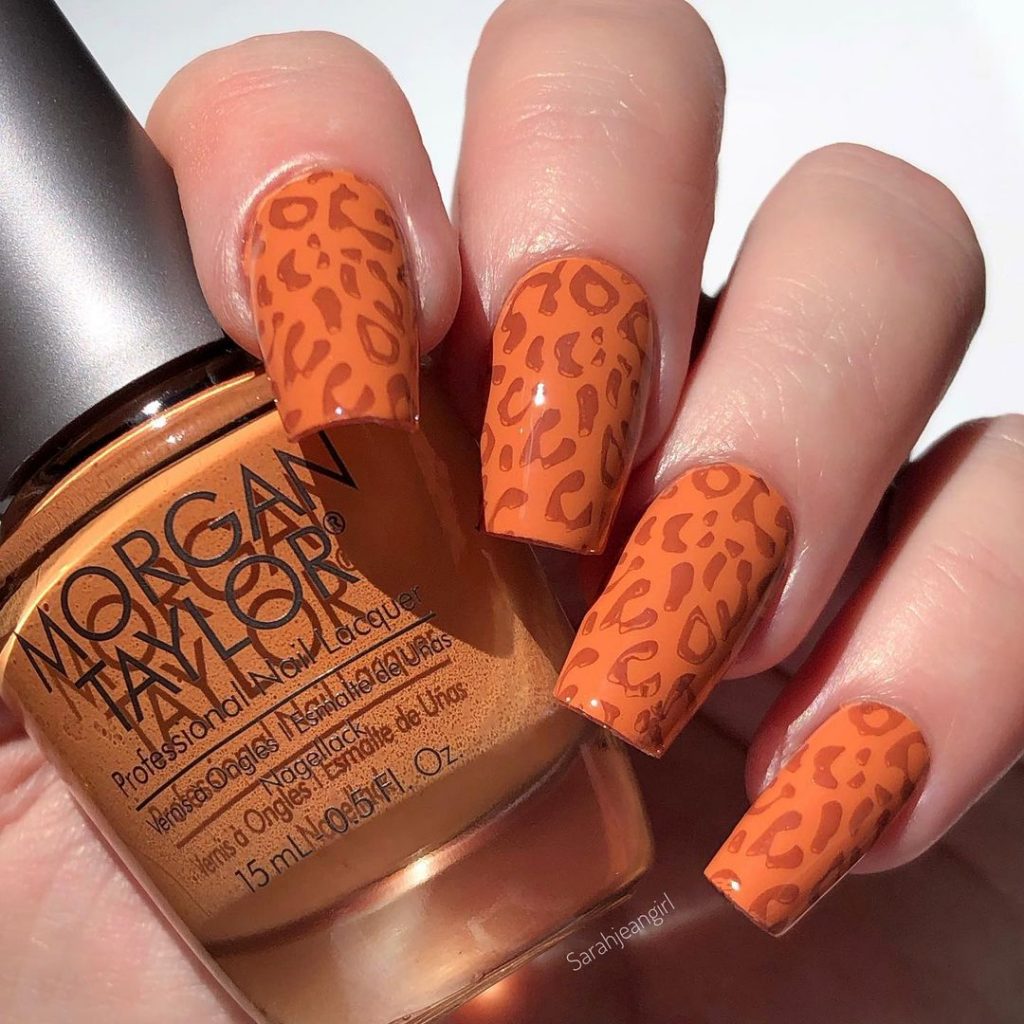 This colour combo is everything for the season. This take on traditional cheetah print is just perfect.
Feeling The Season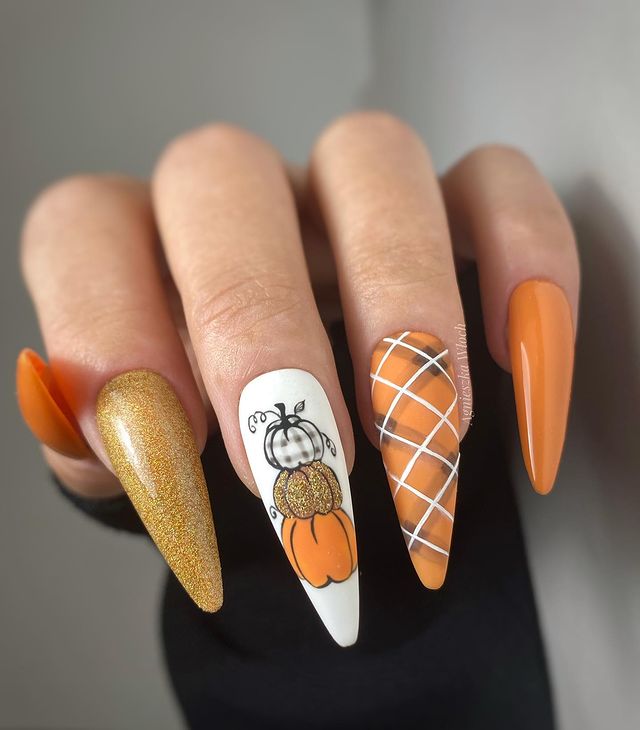 I never would have thought of pairing gold with orange until I started creating this post, but I have to say that I am here for it! More plaid, some whimsical pumpkin art on one nail and a mixture of matte and glossy finishes. Perfection!
Nude + Orange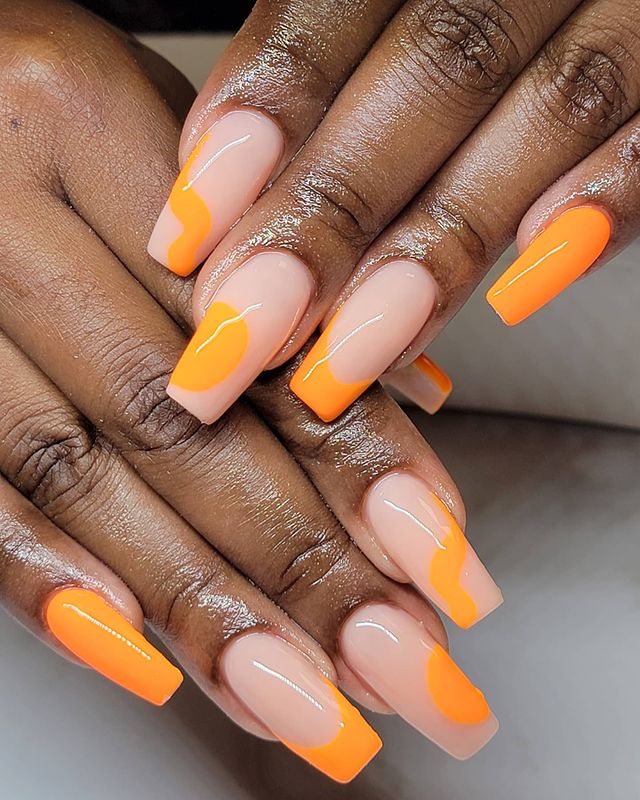 This colour combo is really growing on me and I think it's so pretty on darker skin tones. This is a design that can be dressed up or down and customized with varying shapes!
Ceramic Style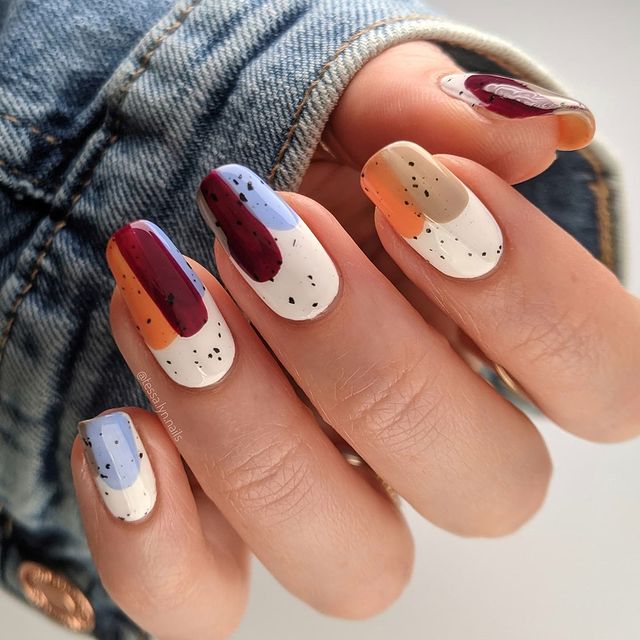 This design reminds me so much of hand painted ceramics and the colours are so lovely. These nails were topped with a spotted topcoat and I think I need to add one to my own collection asap!
Pink is in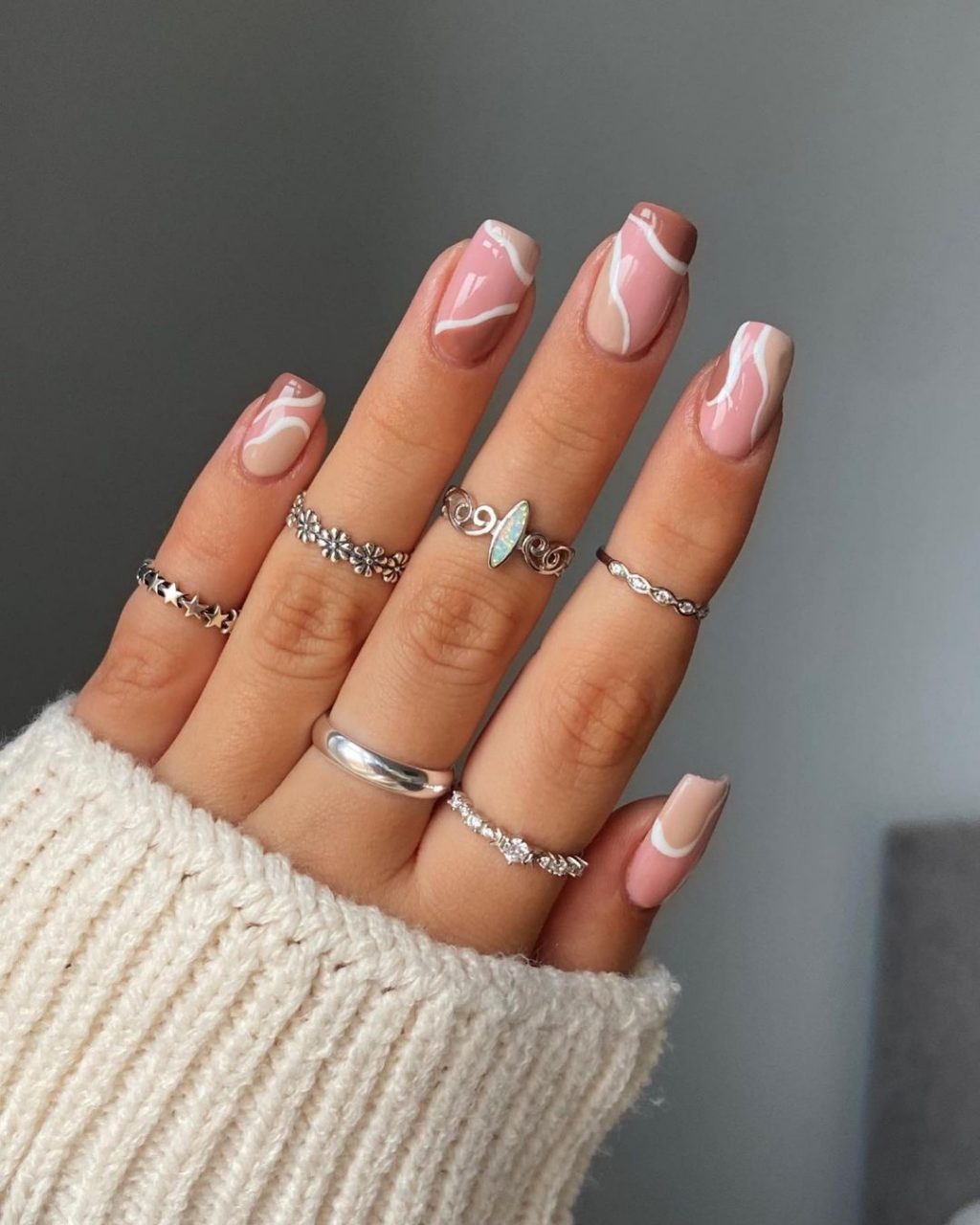 Pink never goes out of season! Paired with some brown tones and white outlines, you can easily transition your pink shades throughout the year. Try dark, medium, and light shades that compliment one another to pull off this look.
PIN THIS: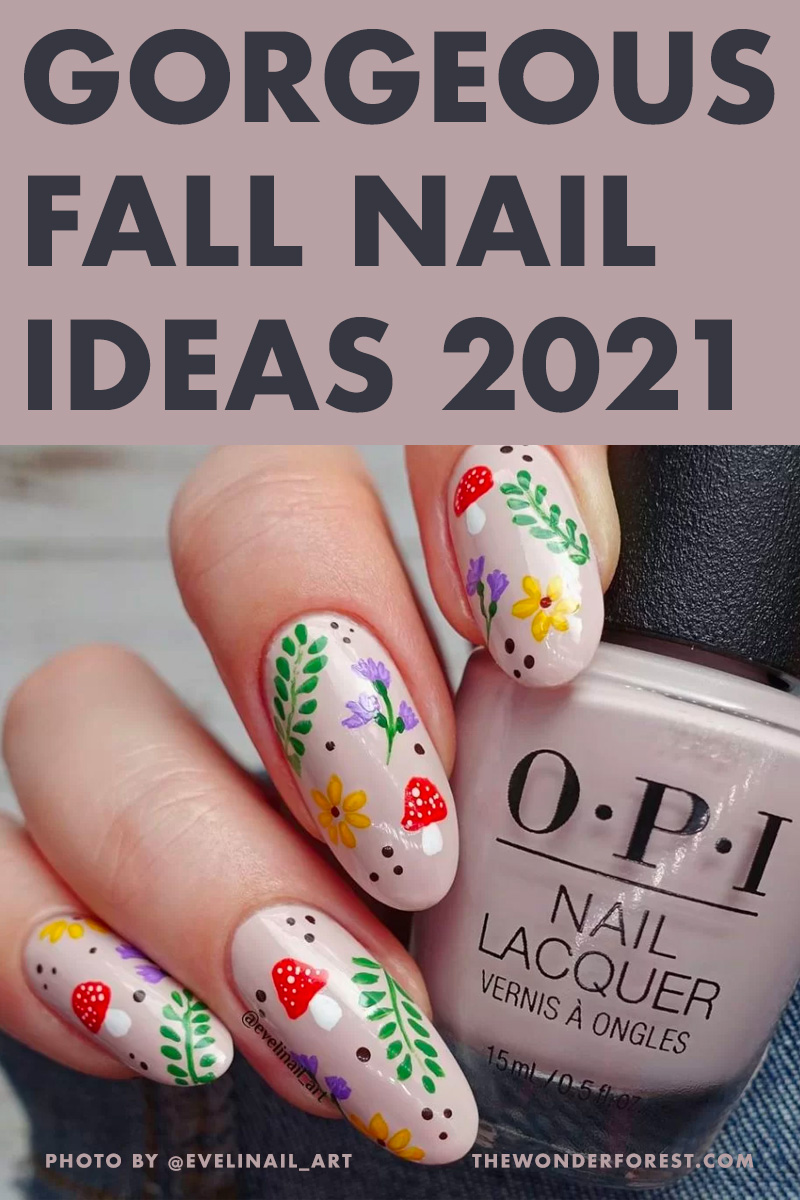 Last Updated on