The start of autumn means another style evolution. We trade in short-sleeve shirts and shorts for cozy sweaters and knee-length knit socks. With the leaves changing colours, so does our wardrobe.
Another place to reflect mother nature's colour palette, besides makeup, is on our nails. Think of it as the cherry on top; it pulls the whole look together.
You can take Fall nail art ideas and inspiration from the hues of changing leaves, the muted tones of fabric, or the phases of the moon. But why stop there?
Here are ways you can up your next manicure with these autumn inspired nails.
Simple Multicolour Nails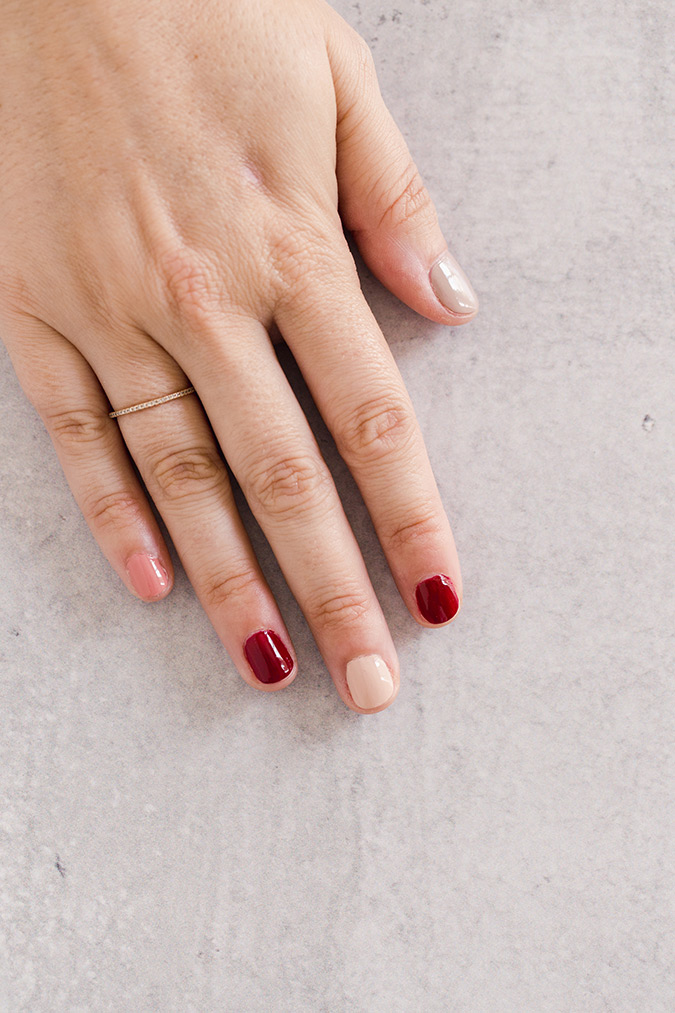 A deep berry and a lighter pink make the perfect match for an easy, simple manicure. Feel free to get creative by substituting those colours for other fall inspired palettes of your choice.
Peek-a-Boo Pumpkin Fall Nail Art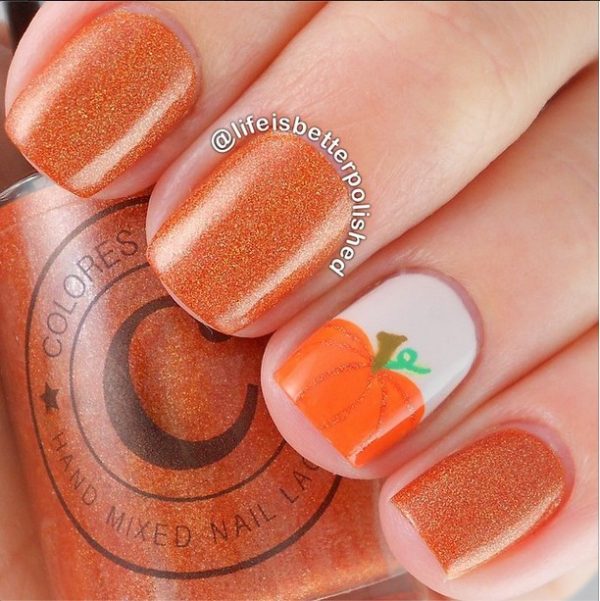 Pumpkins easily come first to mind when we think of autumn. Take inspiration from that by putting the top of a plump pumpkin on one of your nails! Keep the other nails neutral with the same colour so the focus will be on your art.
Falling Leaves Nail Design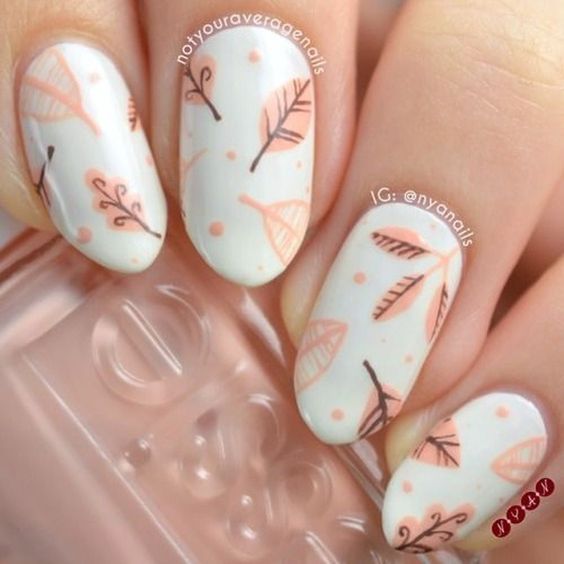 Give your nails a pop with a white background and various brown leaves – perfectly paired with a relaxing walk through your local trails or along forest paths.
Purple Palette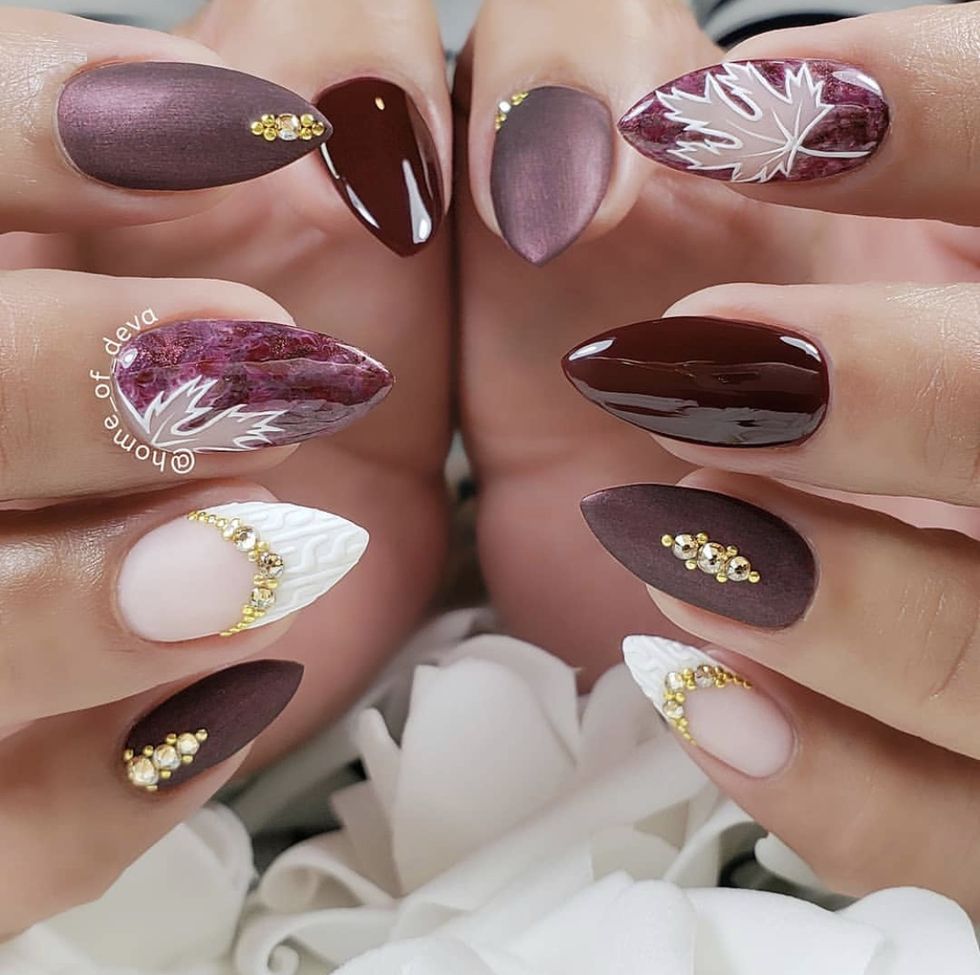 Jewel tone purples and deep berry hues are a great choice for the season. Mix it up by adding stark whites or hint of gold accents for a fun and glitzy look.
Woodland Creature Fall Nail Art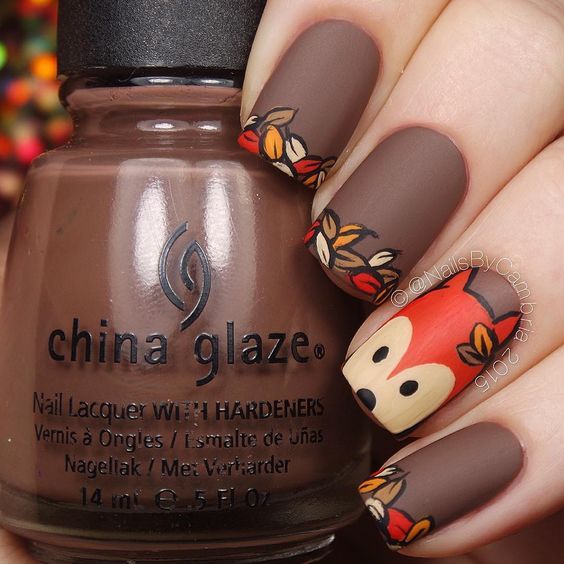 What's cuter than a fox playing in leaves? Paint the scene on your nails by incorporating the fox on one finger and a pile of leaves on the other. There's no way this cute nail look won't put a smile on your face every day!
Perfect Plaid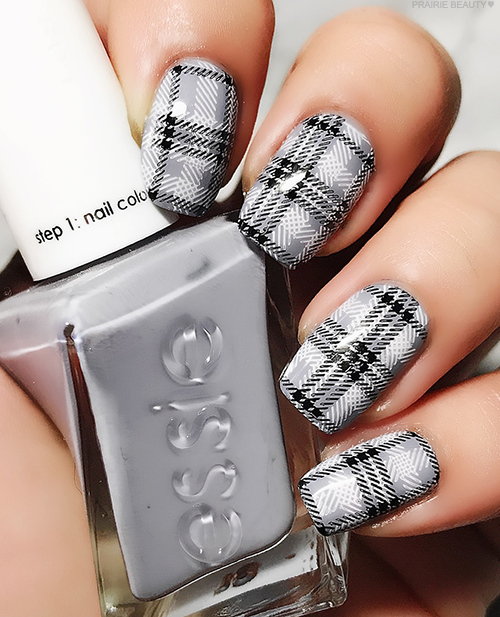 Plaid gives off the ultimate autumn vibes whether it's printed on your favourite flannel or on your nails. Don't think you have to draw all those tedious lines yourself. Use a stamping plate to achieve those fine lines!
Gold Leaves Nail Design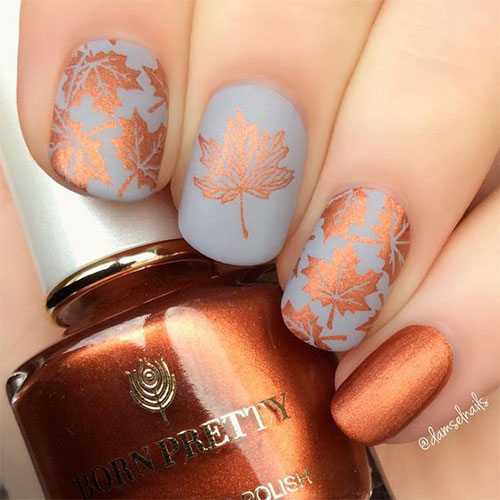 Celebrate the turning of leaves with this delicate and pretty nail art. The matte baby blue compliments the gold, giving a unique and subtle colour palette for the autumn season.
Midnight Sky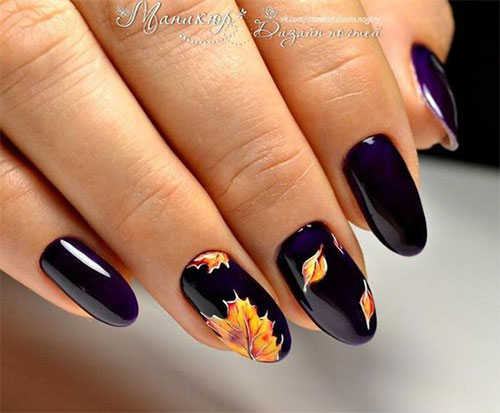 When we think of autumn, we normally think of red, yellow and orange combinations. This nail design puts a twist with a deep purple background and orange leaves for a nice contrast.
Simple Spiderweb Nails
The holiday most of us spend prepping for in autumn is of course Halloween. Whether it's your favourite day or not, these easy, minimalistic spiderwebs allow you to celebrate without going overboard.
Fall Flowers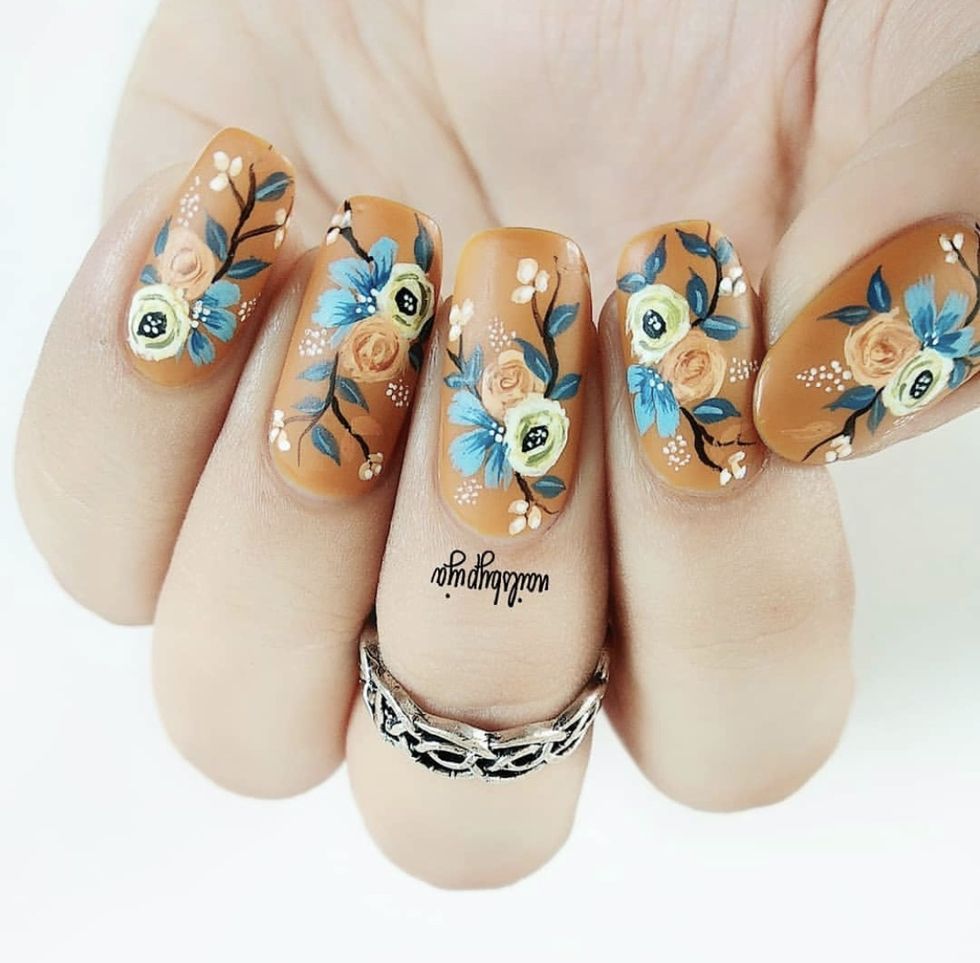 When we think of flowers, we often think of the spring or summer time. When really, they can be represented all year round. Use a muted or warm colour palette to bring this beautiful floral design into the autumn season.
PIN IT FOR LATER!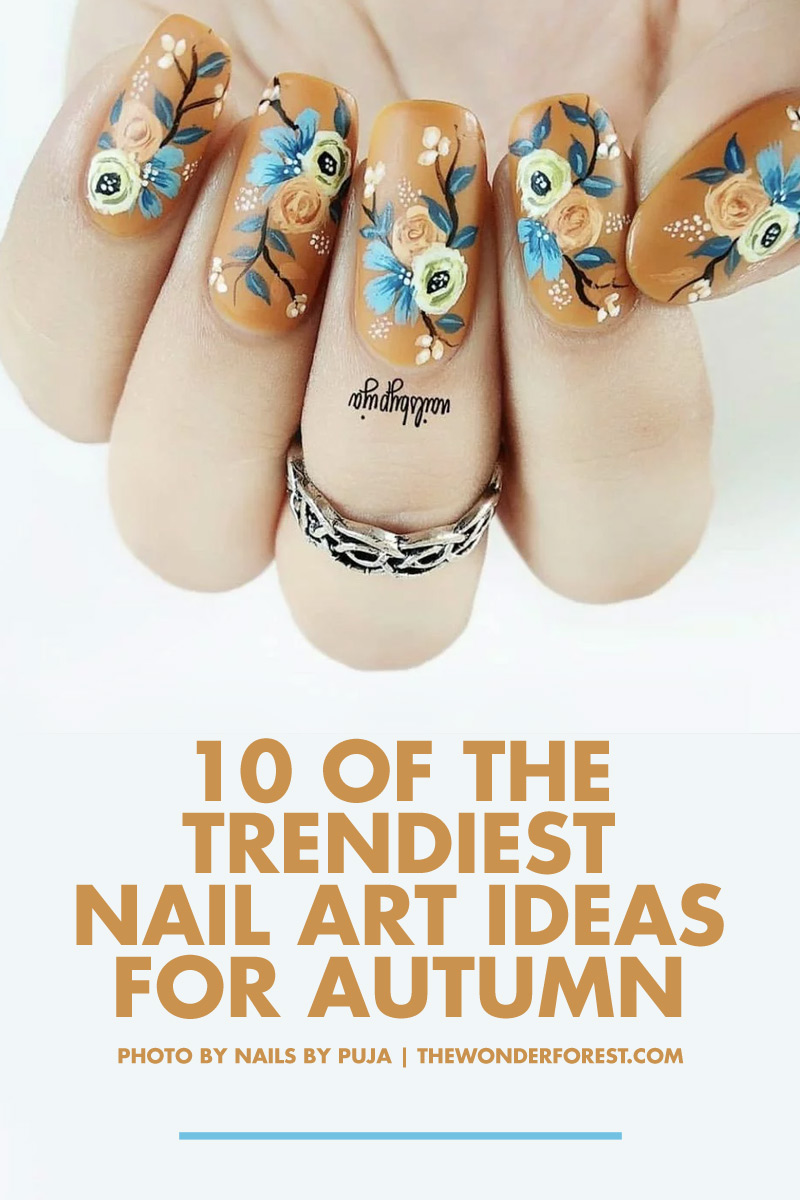 Last Updated on