This post contains affiliate links for product recommendations. Any purchases made through these links help support the blog with a small commission. As an Amazon Associate I earn from qualifying purchases.
Having your own home art studio is a great way to channel your inner artist and be inspired to create beautiful things!
When I was younger, I experienced struggles with creating art at home because I had to share a room with my sister.
As I grew older, I asked my parents to give up their storage area — a small shed outside of the house; and make it my personal art space.
It felt liberating to have a place for all of my organized art stuff, and it was great to have a personal work place at home where I could spend almost the entire day without any distractions.
Having a room or a nook that is entirely yours is not only good for your mental health, but helps to keep your creative juices flowing. And with everyone opting to stay inside during these trying times, we are even more keen on re-organizing, beautifying and renovating our homes.
If you are starting to consider creating and designing a space just for art, there are a few things you need to keep in mind:
A Bright + Quiet Home Art Studio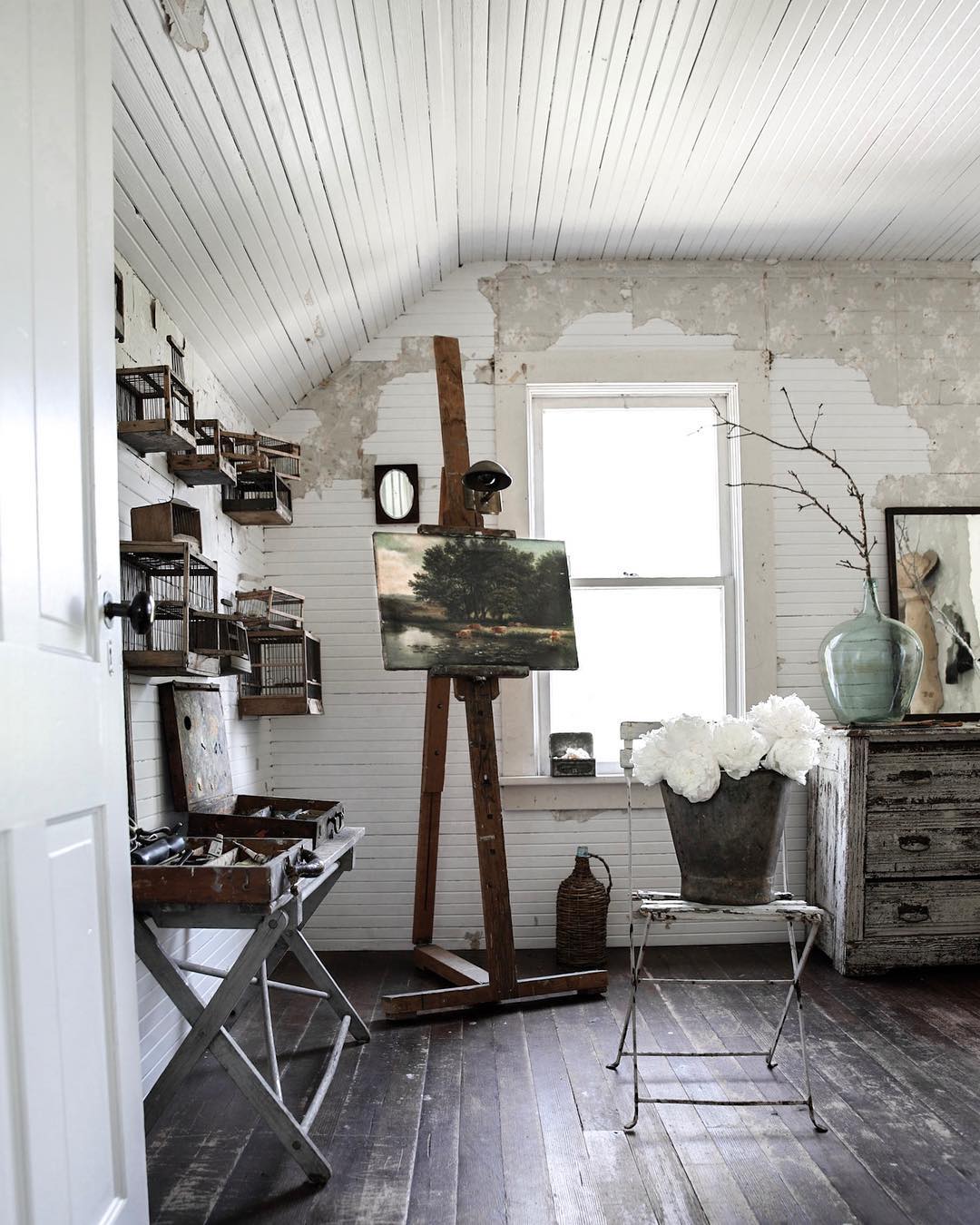 It is recommended to have big windows for ventilation, and a double door or a large framed door just in case you need to carry in a big canvas or a sculpture.
As for lighting, try these tips from United States based artist, Stan Prokopenko about using North light from above on his blog "How To Set Up A Painting Studio".
"North light is very soft and bounces around the walls of the room to illuminate everything evenly."
It is important to have good natural lighting in the morning, and if you are planning to use your art space at night, look for a good set up of artificial lighting.
A Small Home Art Studio Works Too
An art space doesn't really need to be huge, it could be a small nook near your window in your own room, a storage or a basement area where you have a window big enough for ventilation.
Check out Amy's "How To Make Your Own Art Studio at Home (Even When You Have No Space)" and read up on her tips on selecting or making a space for your own studio area
Keep it Minimal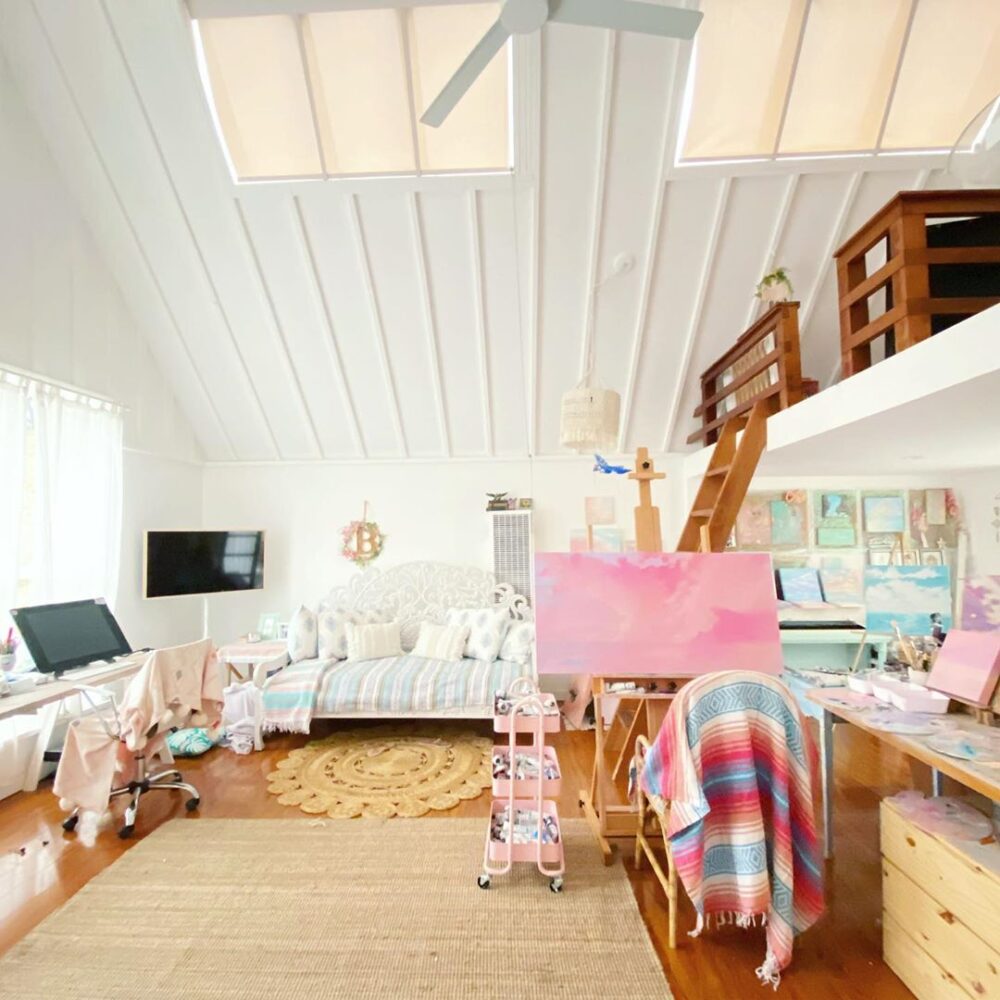 Try to make your art studio plain and simple —as minimalist as possible! Try pure white or off-white walls and ceilings with a wooden waxed floor that will be easy to clean in case you spill your paint.
Minimalist room design often works better for an art studio as you will likely be filling the space with works of your own art!
Having furniture or a statement piece that doubles as an organizer will also minimize clutter in your studio.
Stay Neat and Organized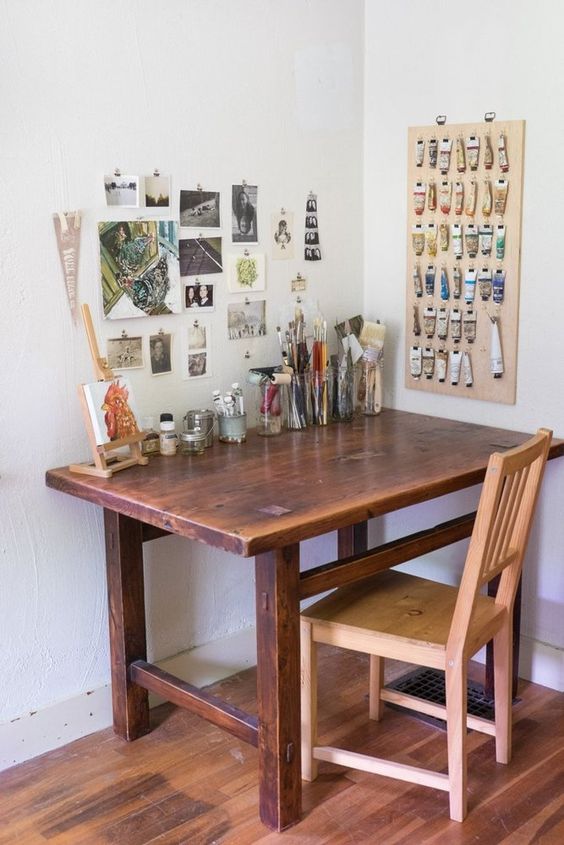 It goes without saying that you will need storage baskets or containers to keep your art equipment and materials in place.
Try to minimize these as too much clutter will defeat the purpose of having a clear home art space where you can focus on creating.
Take advice from Erica Lancaster's "8 Useful Tips To Keep A Well Organized Art Studio" to get an idea on how to purge your items and keep them in place for easy access.
After all, being able to keep your art space organized and clean will also help your mind relax, so you'll be able to brainstorm and become even more inspired.
Remember: MINIMALISM isn't removing the things you love. It' about removing the things that distract you from the things you love. – Joshua Becker
Try an Ergonomic Chair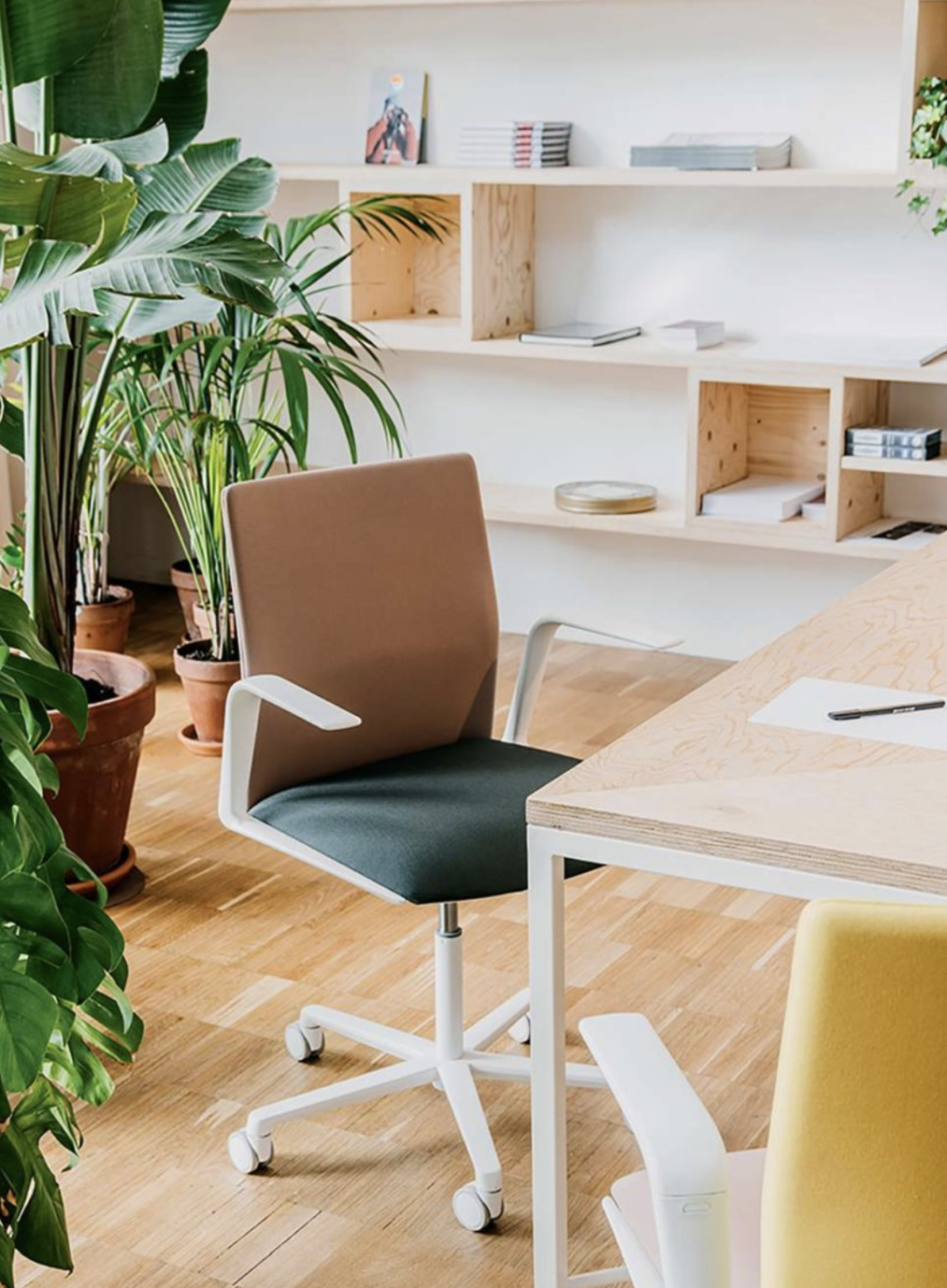 I cannot stress this enough: you need to invest on an ergonomic chair that will support your backbone and posture.
As an artist, you know that you may spend more than half of the day creating art — sometimes even more if you're really in the zone.
When you get old and grey, you will thank yourself for choosing a chair that supported your back all those years ago.
Amazon has a huge selection of ergonomic chairs (affiliate link) you can choose from, or at the very least give you an idea on what to look for in a chair that will support your back for all those long hours sitting and making art.
Surround Yourself With Nature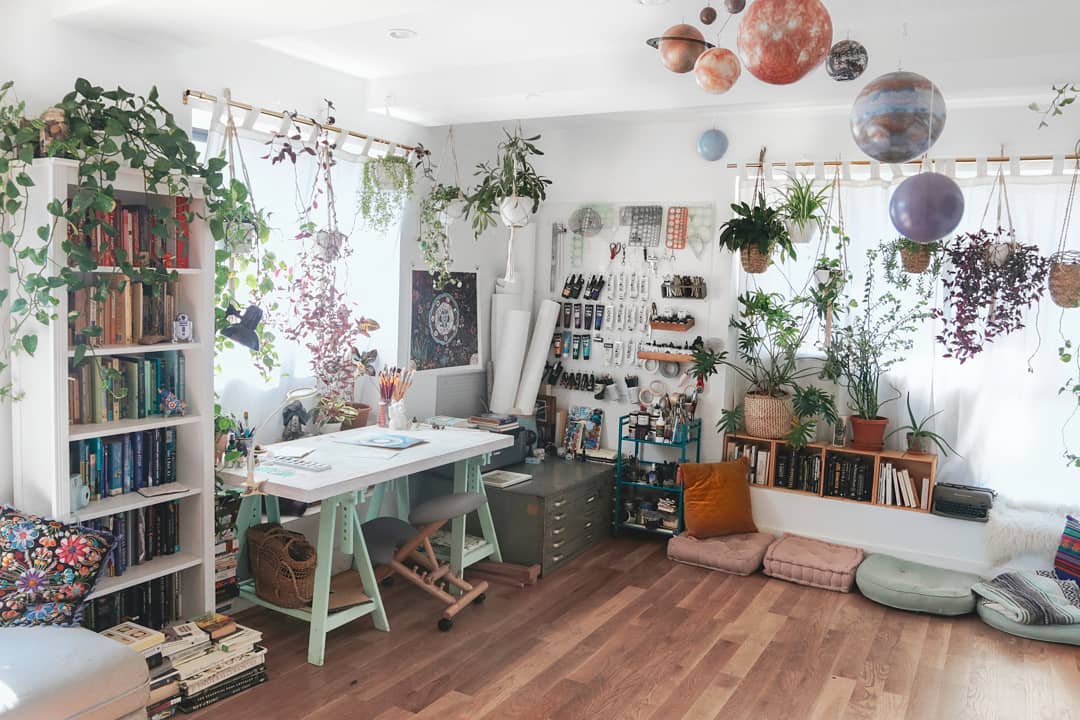 As a plant mom myself, I cannot function without seeing greenery around me. Even when I started to work in the city, I would always grab a plant or two from our greenhouse just to bring a piece of home with me in the office.
In fact: having lush greenery around while working will help you to be more productive. So, adding plants as a finishing touch to your art studio will truly make an impact on your craft.
Check out this major inspo from Caro, an artist from Brooklyn, NY. Her feed will definitely give you that boho inspiration for your art studio, and her website shows how she always brings nature around her.
I hope this inspired you to be able to create the art studio of your dreams! Happy designing!
PIN IT FOR LATER
Last Updated on