Ikea is a paradise for DIYers. With a clean design and an untreated wood finish, the Tarva dresser is a perfect blank slate for unlimited DIY projects and makeovers.
The unfinished solid wood allows for so much creativity to be added in the form of paint, decals, wallpaper, and even finishing trim.
Be inspired by these creatives who have taken the Tarva dresser and turned it into something that expresses their own unique style.
Paintable Wallpaper Tarva Hack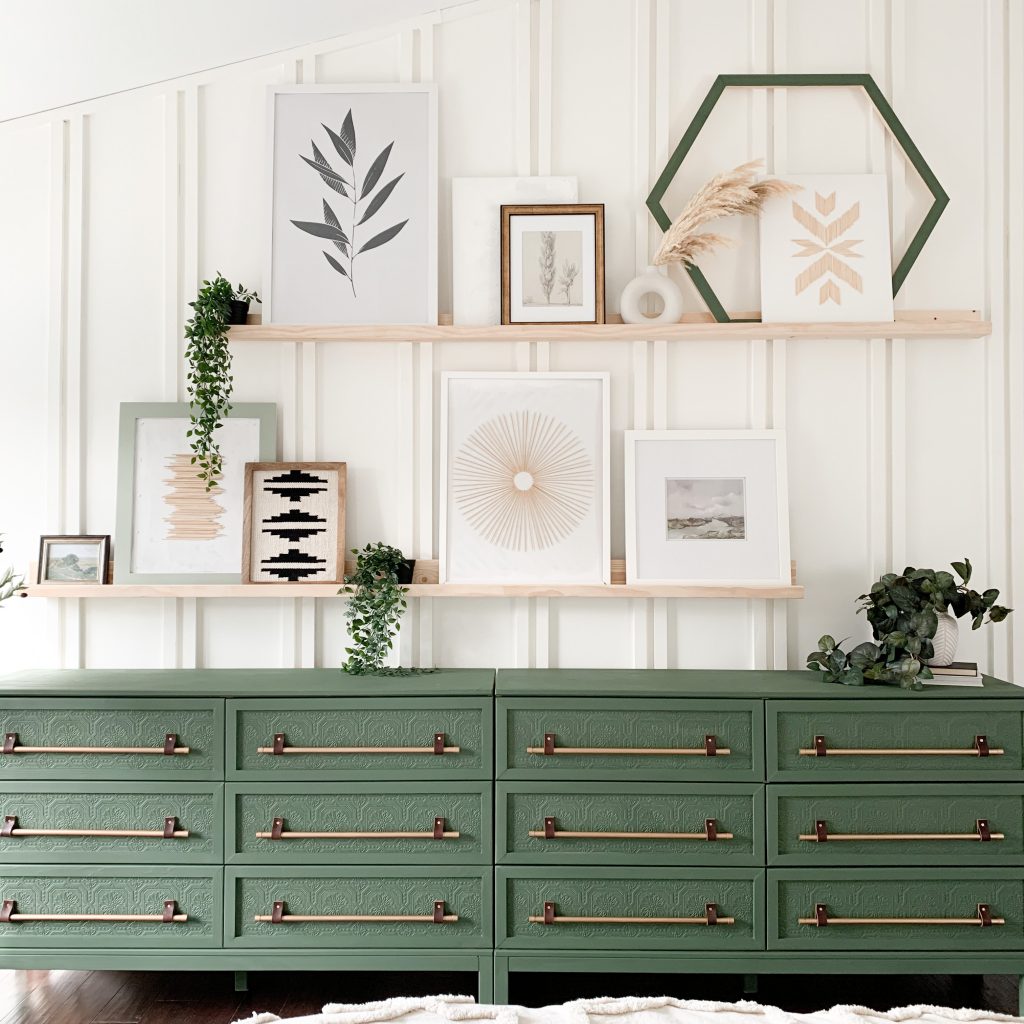 Annie of Champagne Chaos added paintable wallpaper and copper pipes to an Ikea Tarva, painting it a deep green for a vintage look. Doubling the dressers creates an even more stunning visual.
The Cane Webbing Ikea Tarva Hack
This blogger spent $60 on supplies to emulate the look of a $1200 dresser, using the Tarva dresser. To make this design, the fronts of the drawers are sawed out, and cane webbing is stapled into the open space.
Tarva to Modern Dresser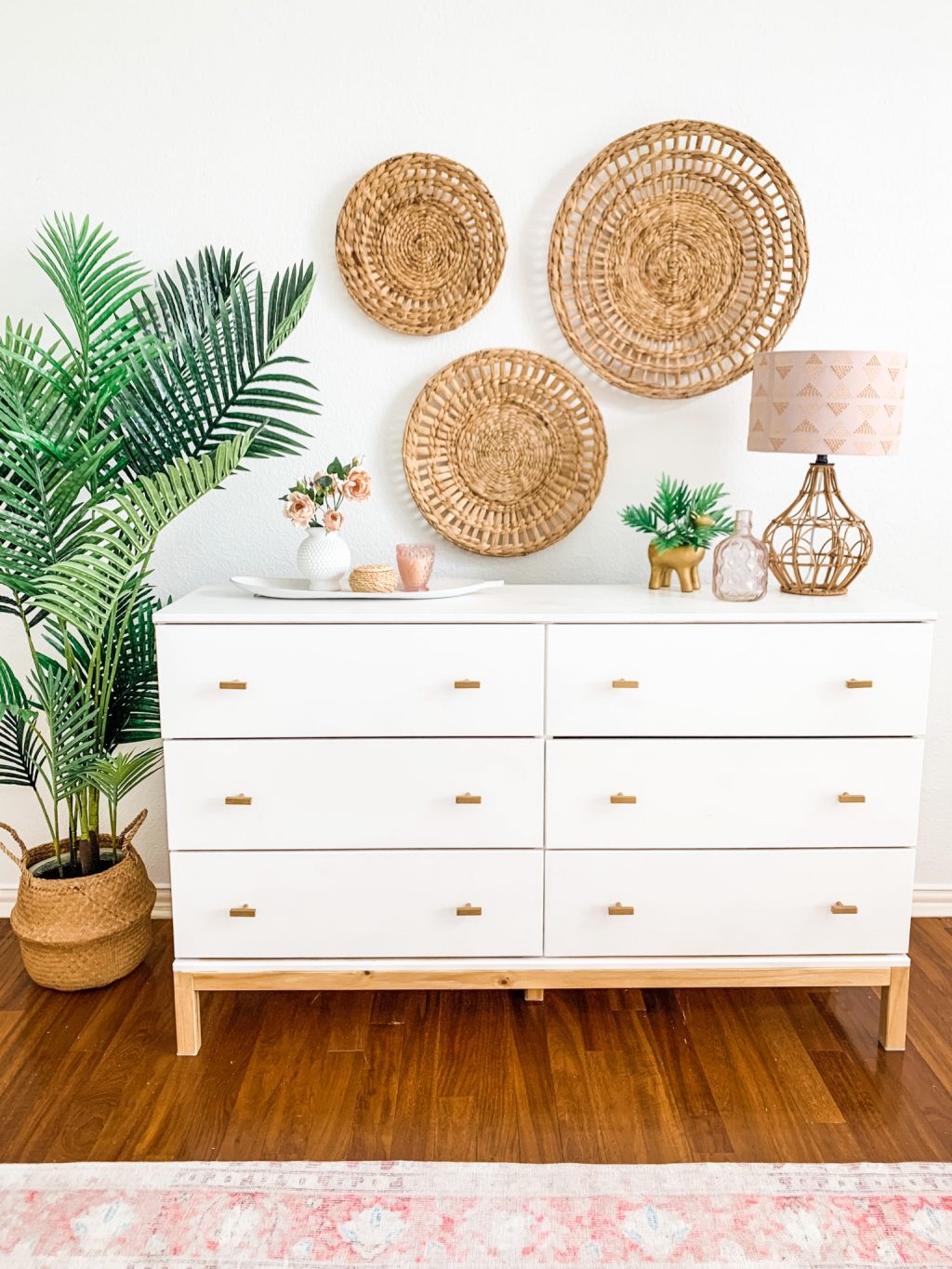 Using wood stain, white paint, and some gorgeous gold knobs, this dresser is given new life. The clean design adds a modern element to any style of decor.
Woven Raffia Tarva Dresser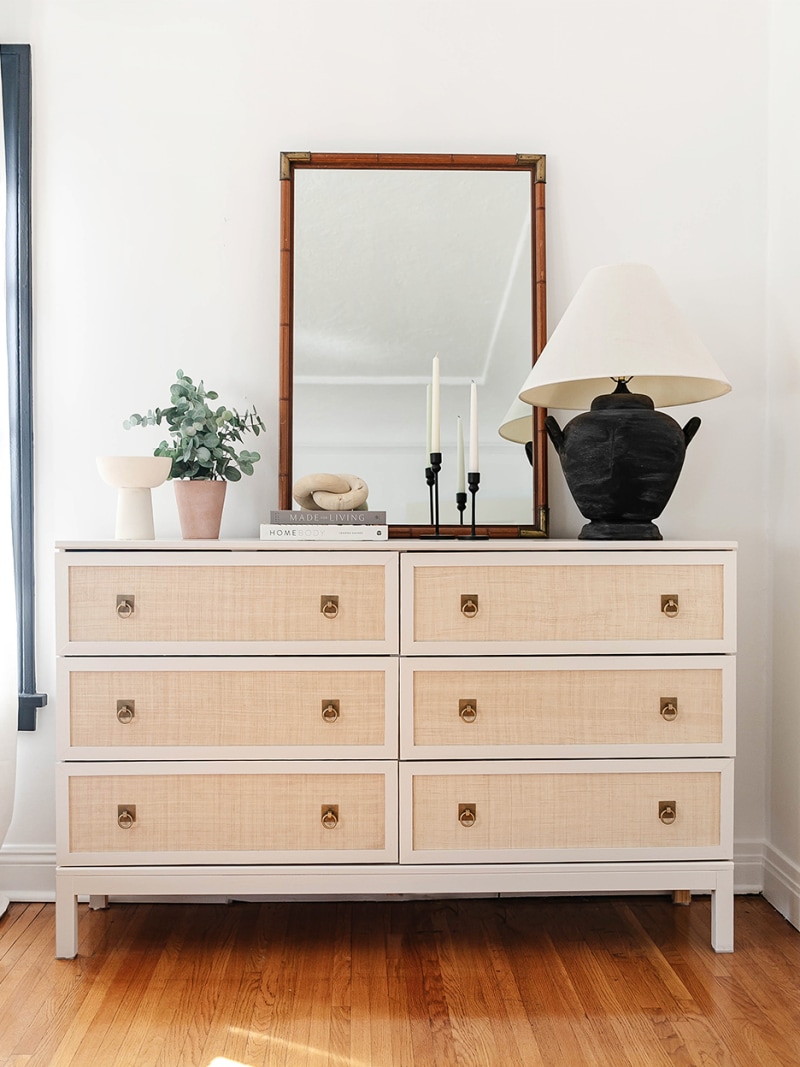 If this woven raffia dresser looks like it came from a Serena & Lily catalog, you're not wrong. This Youtuber created a perfect dupe of a $4000 dresser for only $200.
Pale Pink Nursery Dresser
Styled with a beaded chandelier and boho rainbows, this dresser would look wonderful in a little girls' room. It would also add the perfect hint of pink to a family room or master bedroom. Lovely!
White Cane Ikea Webbing Hack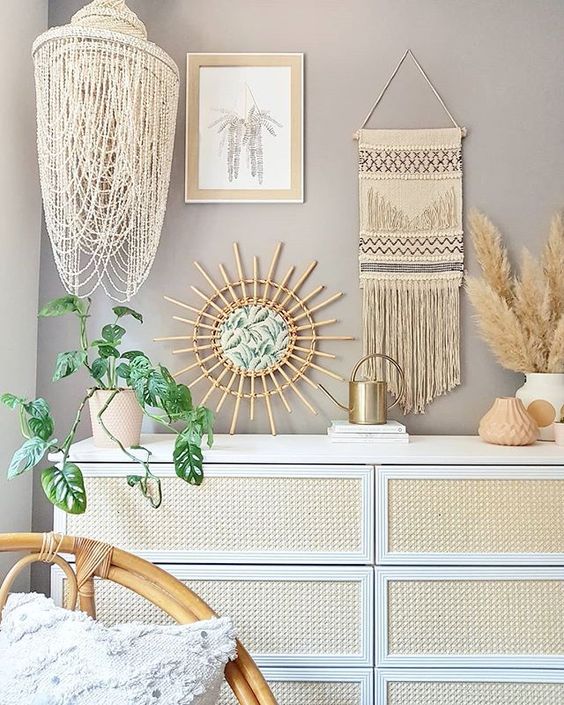 Equally beautiful to the popular Tarva cane webbing hack is a white painted Tarva cane webbing hack. This creation is styled with a handmade wall weaving and some modern pottery.
Geometric Tarva Dresser Makeover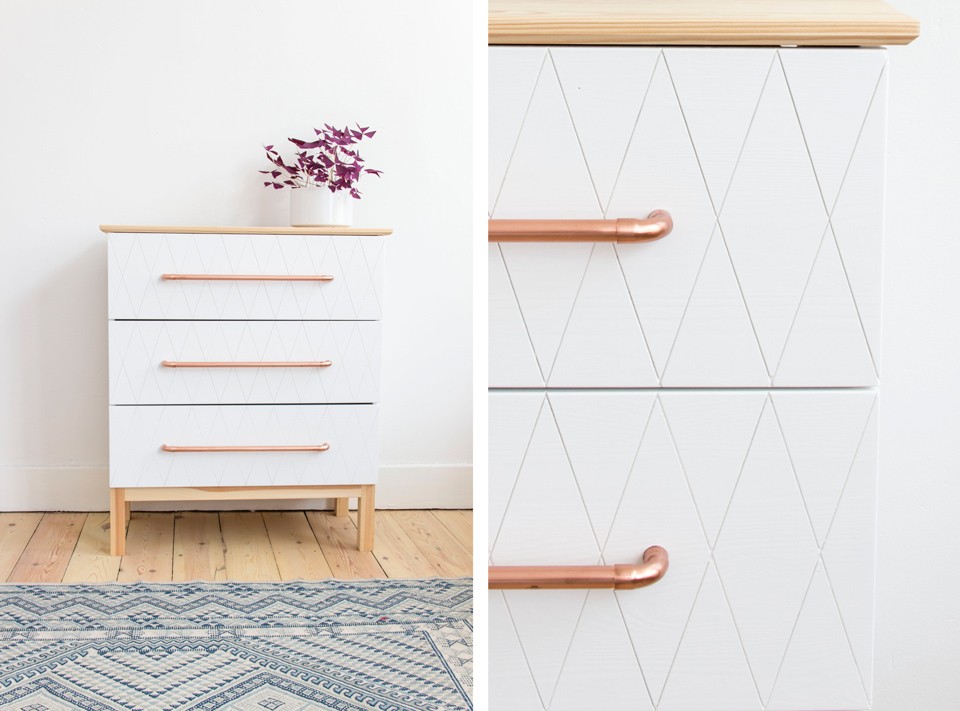 This diamond motif is sawed into the drawers of a Tarva chest. By using lacquer paint, you can ensure that the geometric design will remain visible after the paint dries
Leather Drawer Pulls on Tarva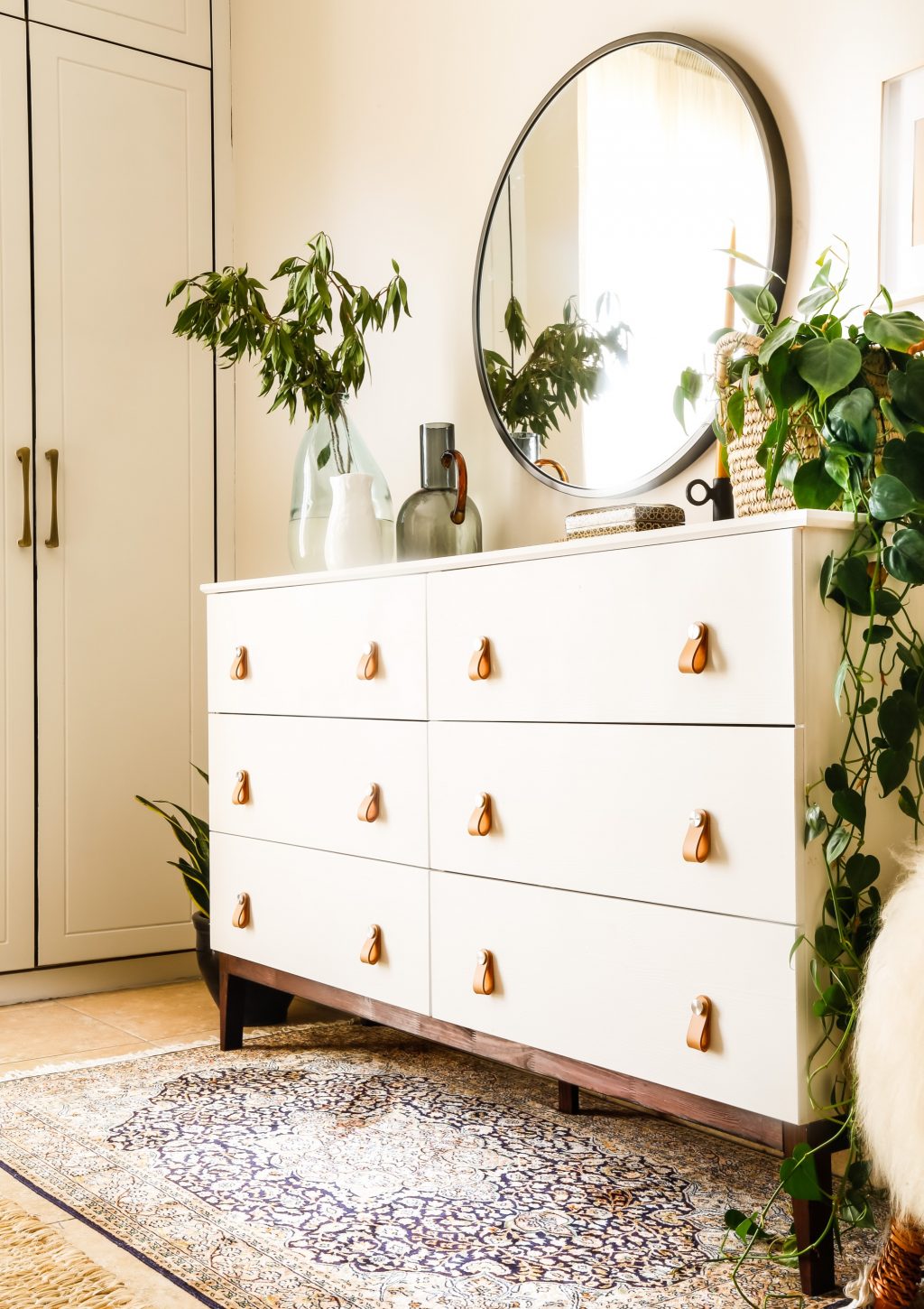 A clever swap-out for the Tarva's basic round wood drawer pulls: these on-trend leather pulls. Paired with a white painted dresser, you can't go wrong.
Pink Dresser Tarva Makeover
This bright statement hack is as simple as giving the Tarva a light sanding, two coats of pink paint, and sealing. Drawer pulls from Anthropologie take the design up a notch.
Chevron Ikea Tarva Dresser DIY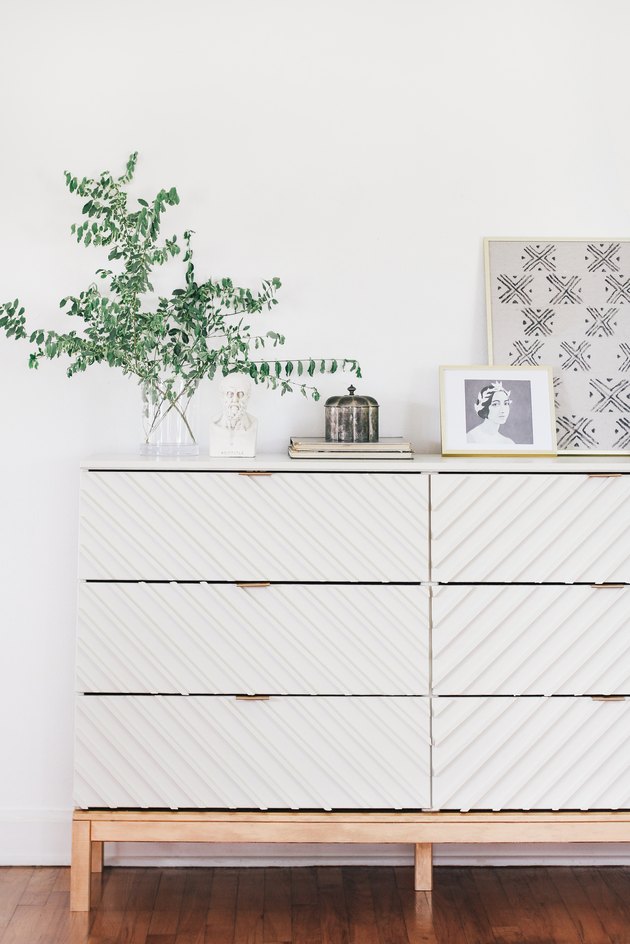 This eye-catching dresser uses wood dowels to create a chevron pattern across a 6-drawer chest. And, it doesn't get any better than this: it has gilded legs.
Pale Blue Mid Century Tarva Transformation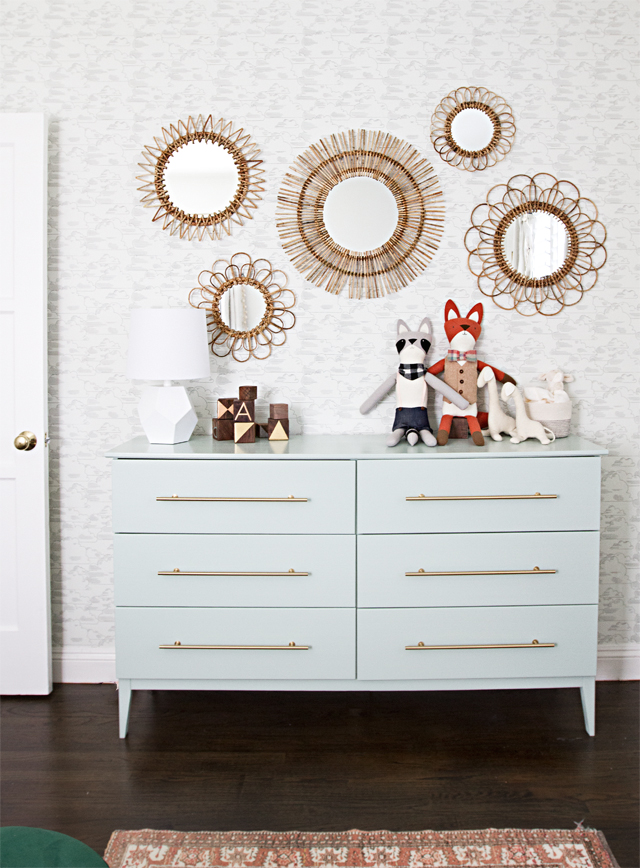 Give your space some mid-century vibes. In addition to new drawer pulls and pale blue paint, this DIYer cut the Tarva's original legs at an angle to achieve a more elegant look.
Pretty & Pink Bedside Table Using The Tarva
The Tarva nightstand is looking pretty in pink with an adorable paint job. Add a little pop of colour to your bedroom that will brighten the beginning and ending of each day.
Yellow Fluted Dresser Tarva DIY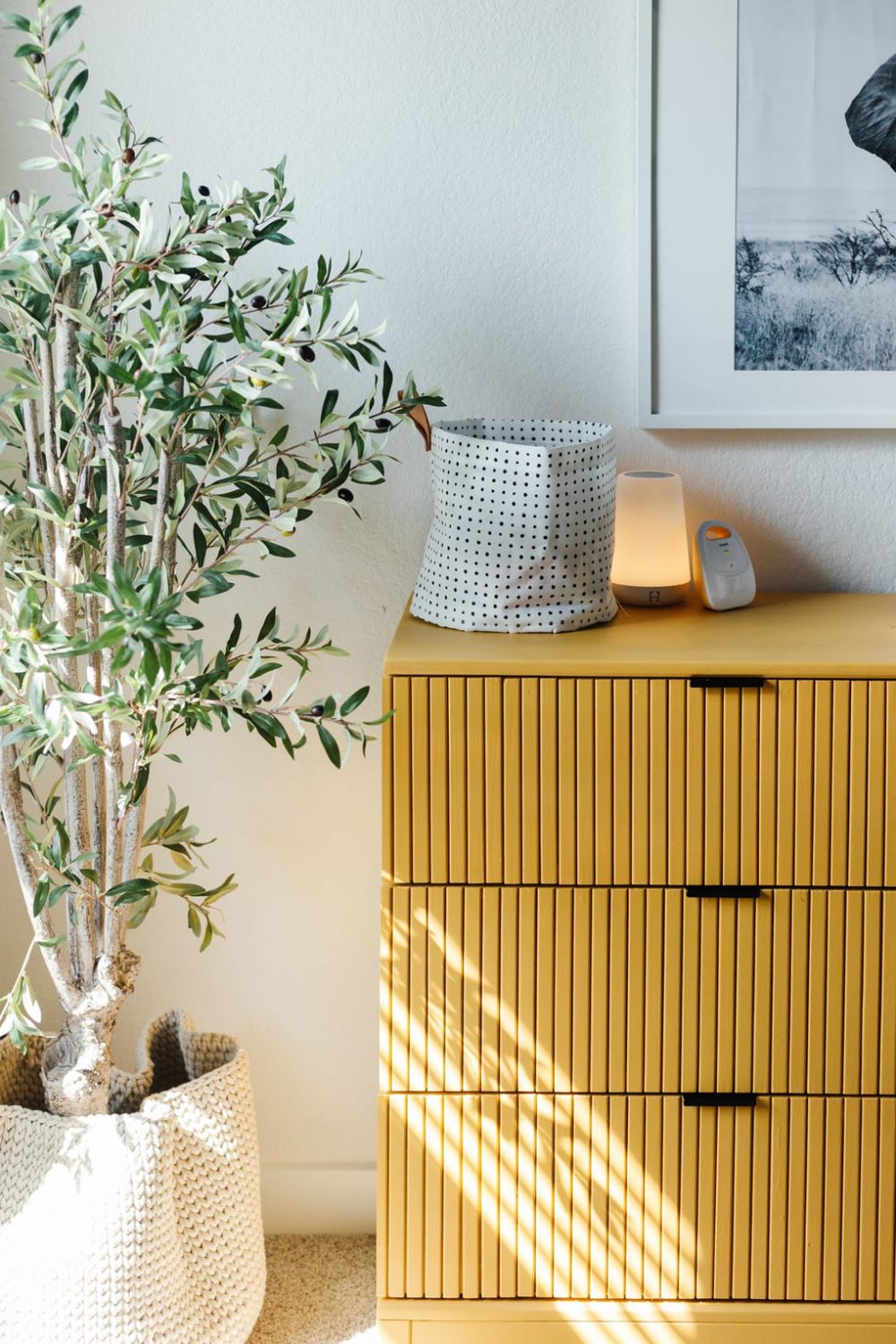 Add some texture to a Tarva dresser on a budget with screen trim from a big box store. The design fits well with this mustard yellow colour and modern top-mount drawer pulls.
Coastal Nightstand Tarva Hack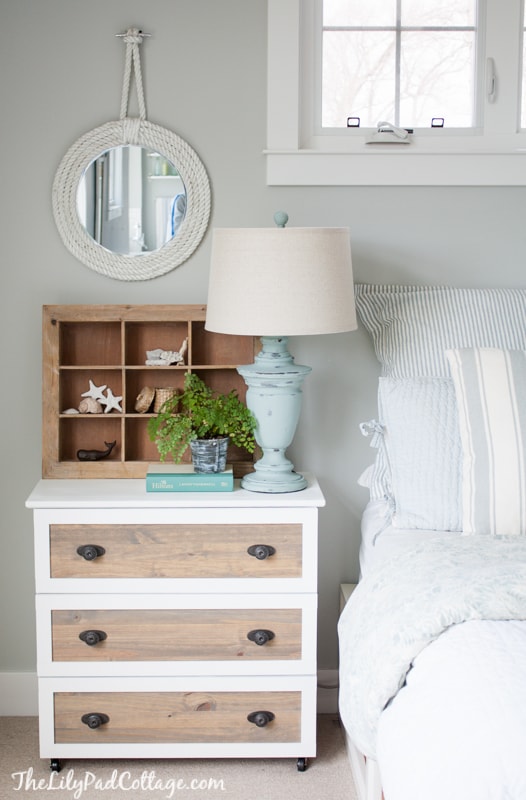 The drawers of this three-drawer chest are given a driftwood look with layered wood stains. The rest is magic done with white moulding, super glue, and Hobby Lobby hardware.
Stained Minimalist Tarva Dresser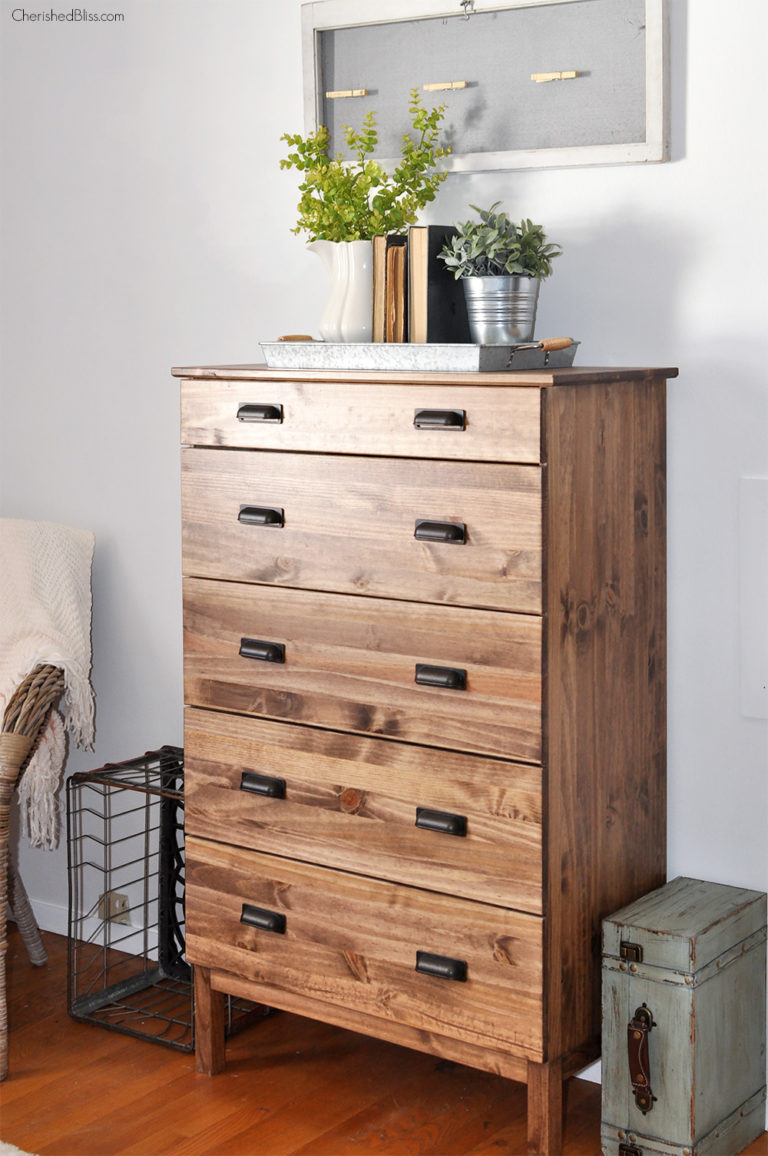 This easy tutorial is a great one to follow if you'd like to stain your Tarva 5-drawer chest. Recreate this look with industrial drawer pulls and walnut stain.
Tarva Dresser for Kids Makeover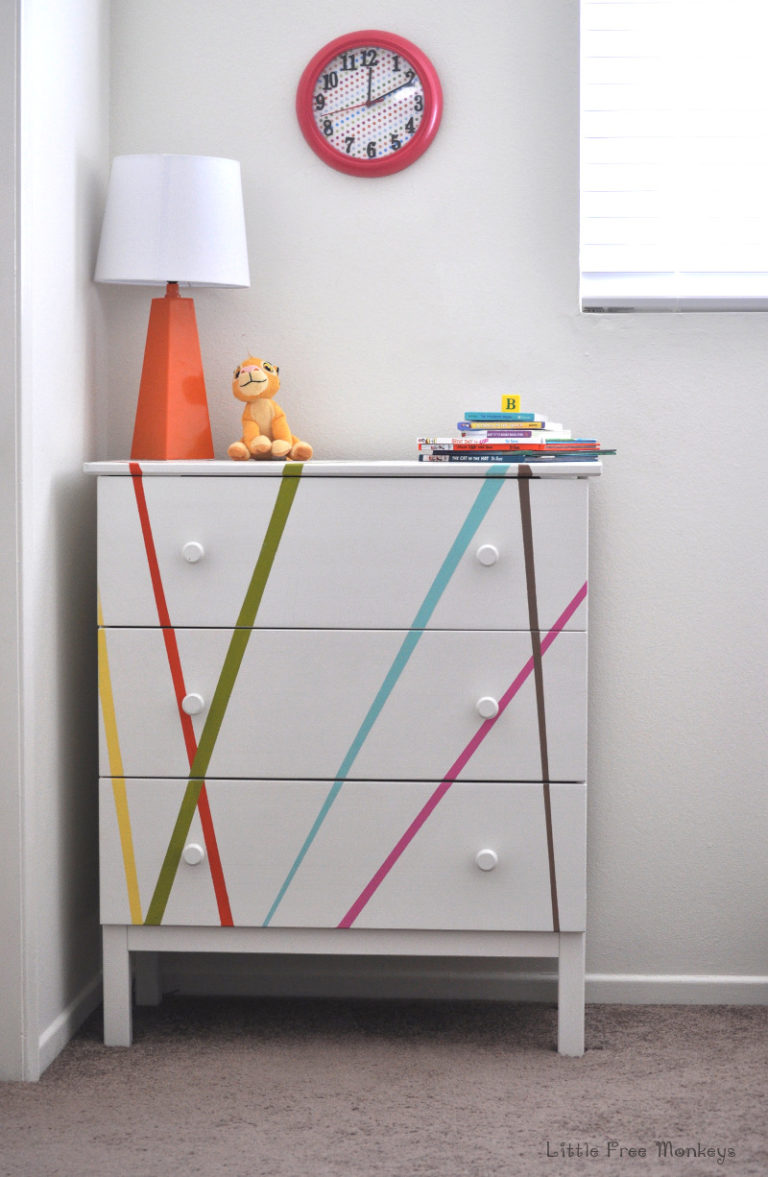 Bright-coloured bold strokes across a white-painted dresser are an easy DIY with painter's tape. This colour scheme works great for a kid's room, but there are so many more colours to try that would make the idea well suited for an adult's bedroom, too.
Quick & Easy Dresser Makeover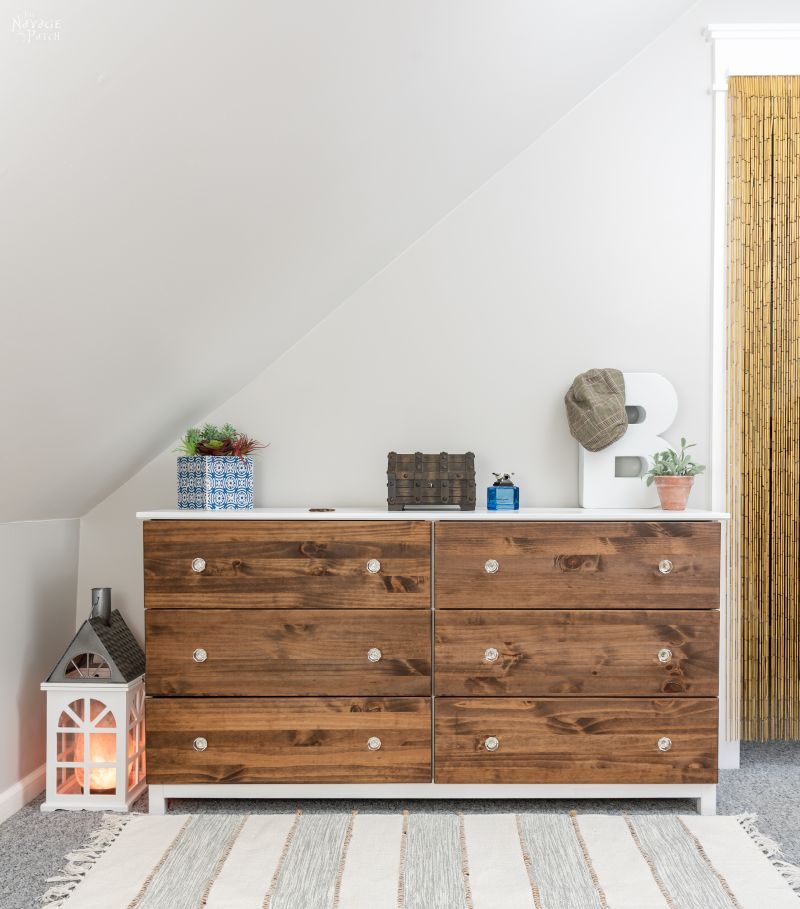 This simple makeover is quick, easy, and elegant– using primer, paint, wood stain, and classy glass pulls for the drawers. It's the glass pulls that really make this Tarva makeover stand out.
TV Stand Ikea Tarva Hack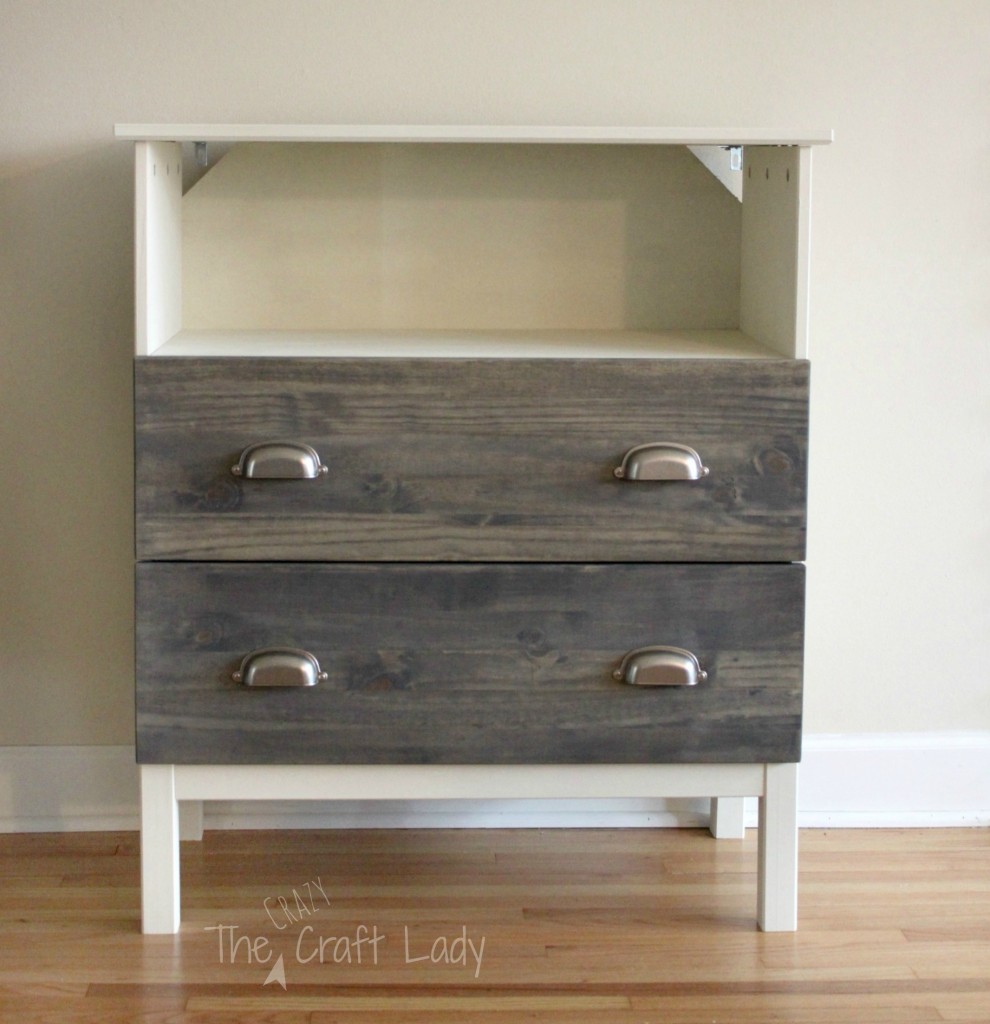 This hack is truly worthy of the name. This blogger transformed a three-drawer Tarva dresser into an attractive media cabinet, complete with a hole to keep ugly cords together and out of the way.
Gold Greek Key Overlay Tarva DIY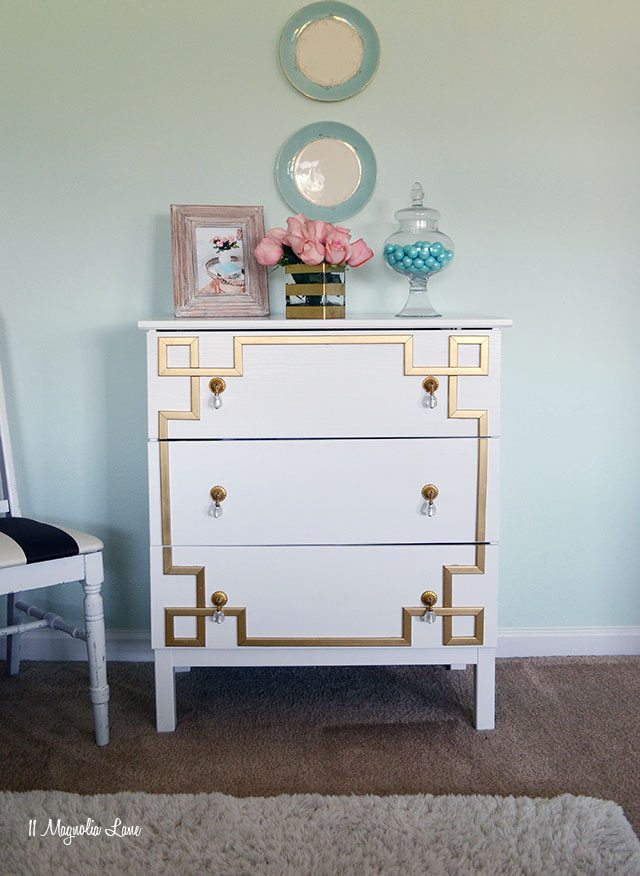 This white-and-gold dresser is eye-catching maximalist and easy to make. The tutorial lays out all the steps for cutting the Greek key design out of screen trim.
Farmhouse Ikea Dresser Hack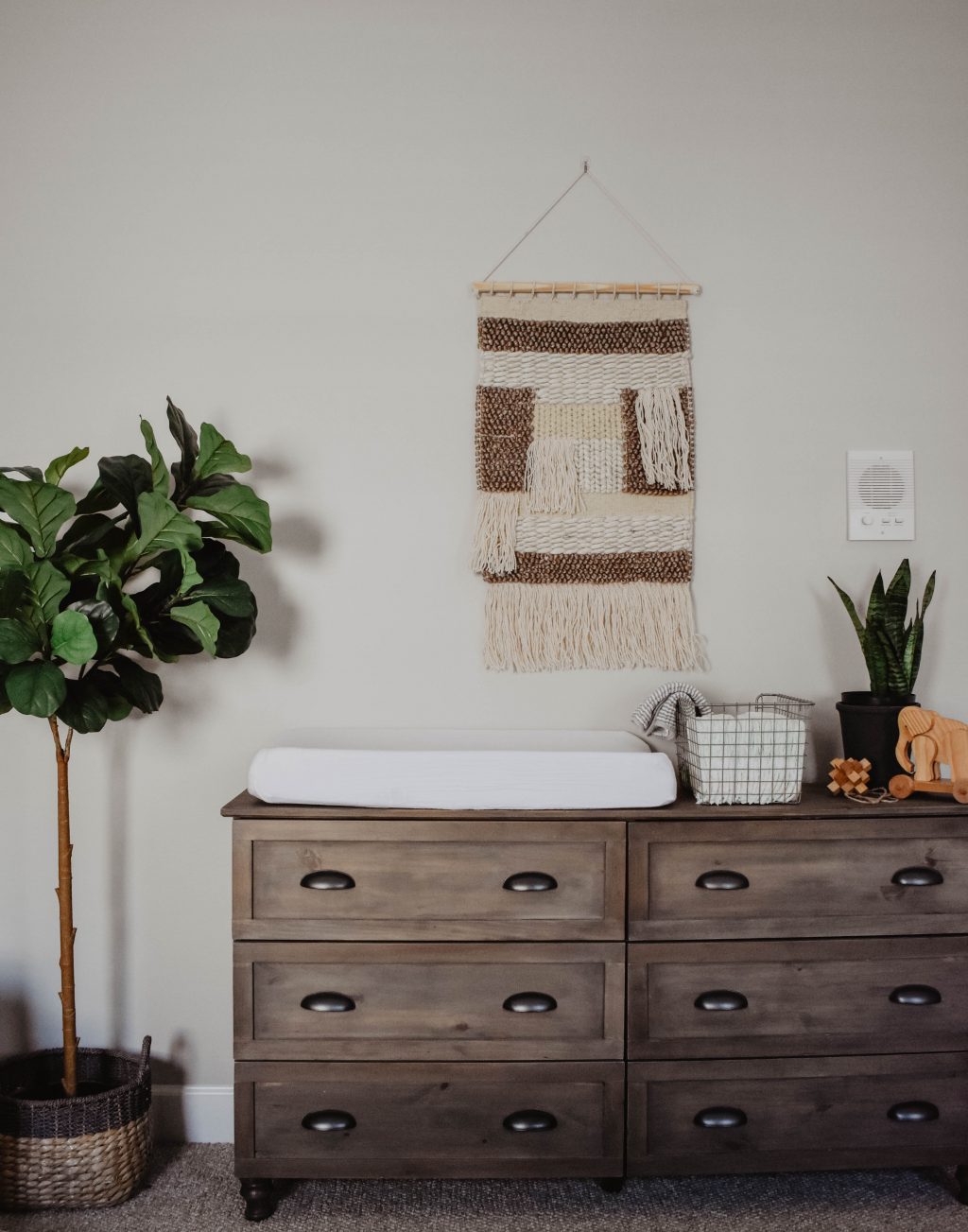 This blogger made over an Ikea Tarva into the perfect farmhouse-style dresser. Adding a wall weaving above creates a whimsical, boho touch.
PIN THIS: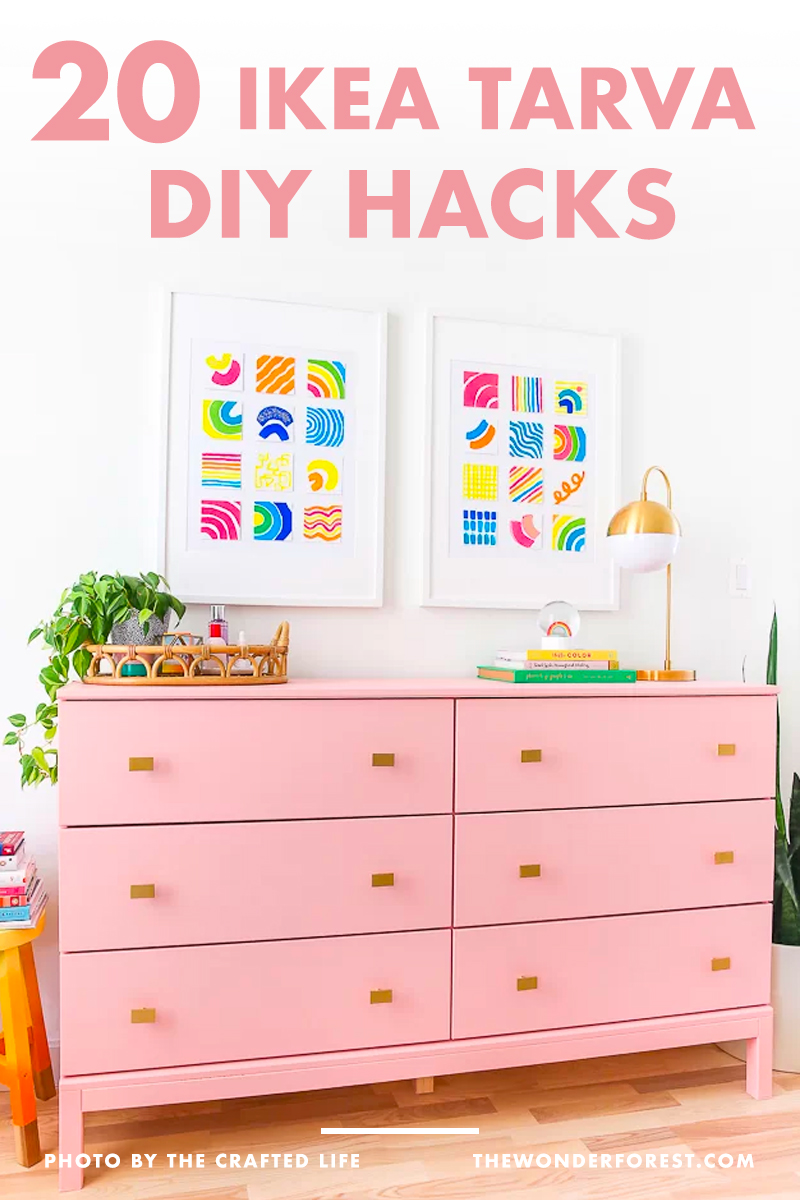 Last Updated on