What actually is a capsule wardrobe?
A capsule wardrobe is a collection of versatile, timeless pieces that can be mixed and matched to create a variety of outfits. It's a great way to simplify your wardrobe and make getting dressed in the morning easier.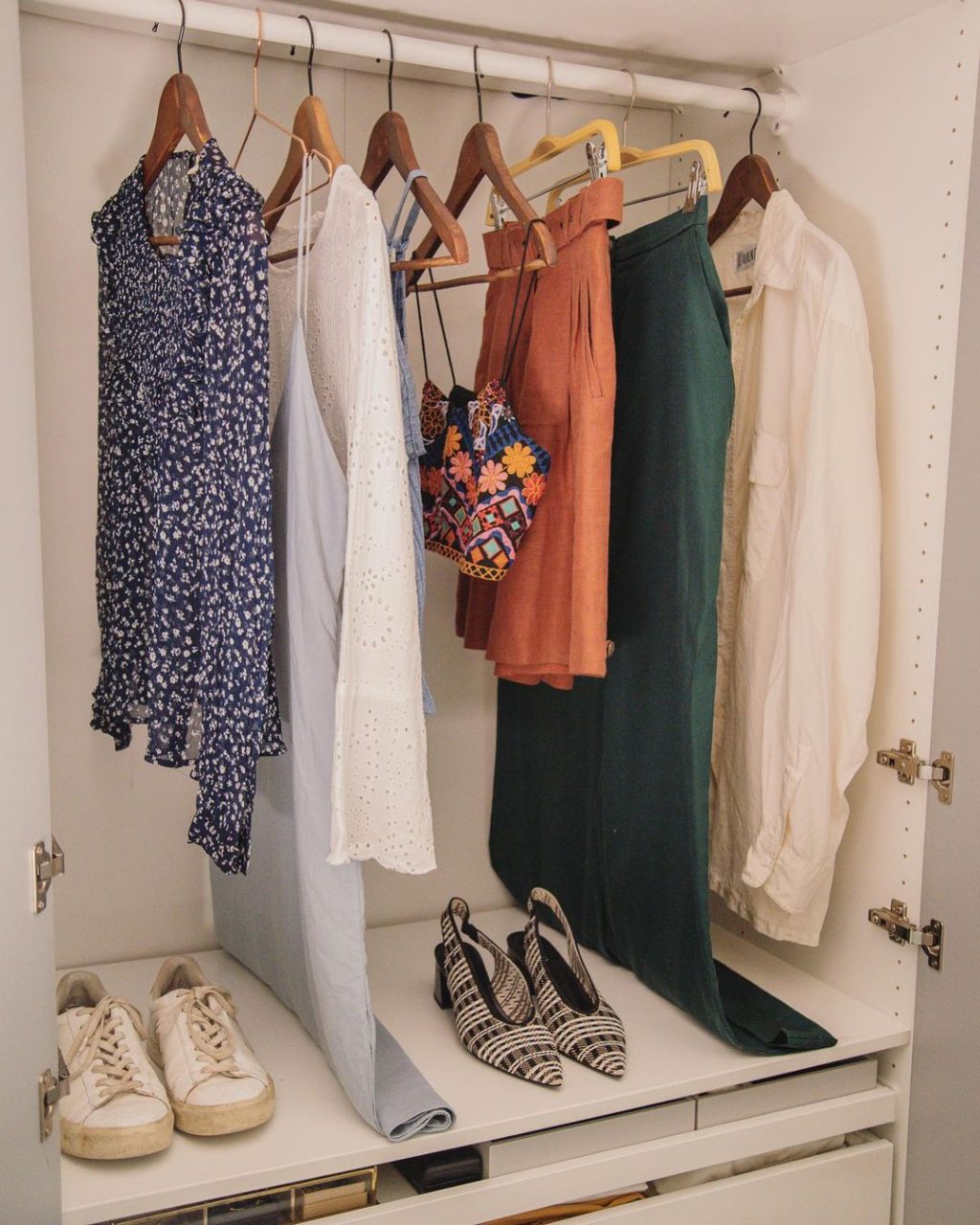 And why is it important?
Creating a capsule wardrobe for every season is important, as it allows you to simplify your wardrobe and avoid clutter by focusing on a select number of versatile and high-quality items that can be used to create numerous outfits.
Not only can this method save you time and money in the long run by reducing the need to constantly buy new clothes and accessories, but a capsule wardrobe can also help you define your personal style and express yourself through your clothing choices. By carefully curating your wardrobe, you can ensure that each item reflects your taste, and complements your body type, skin tone, and lifestyle.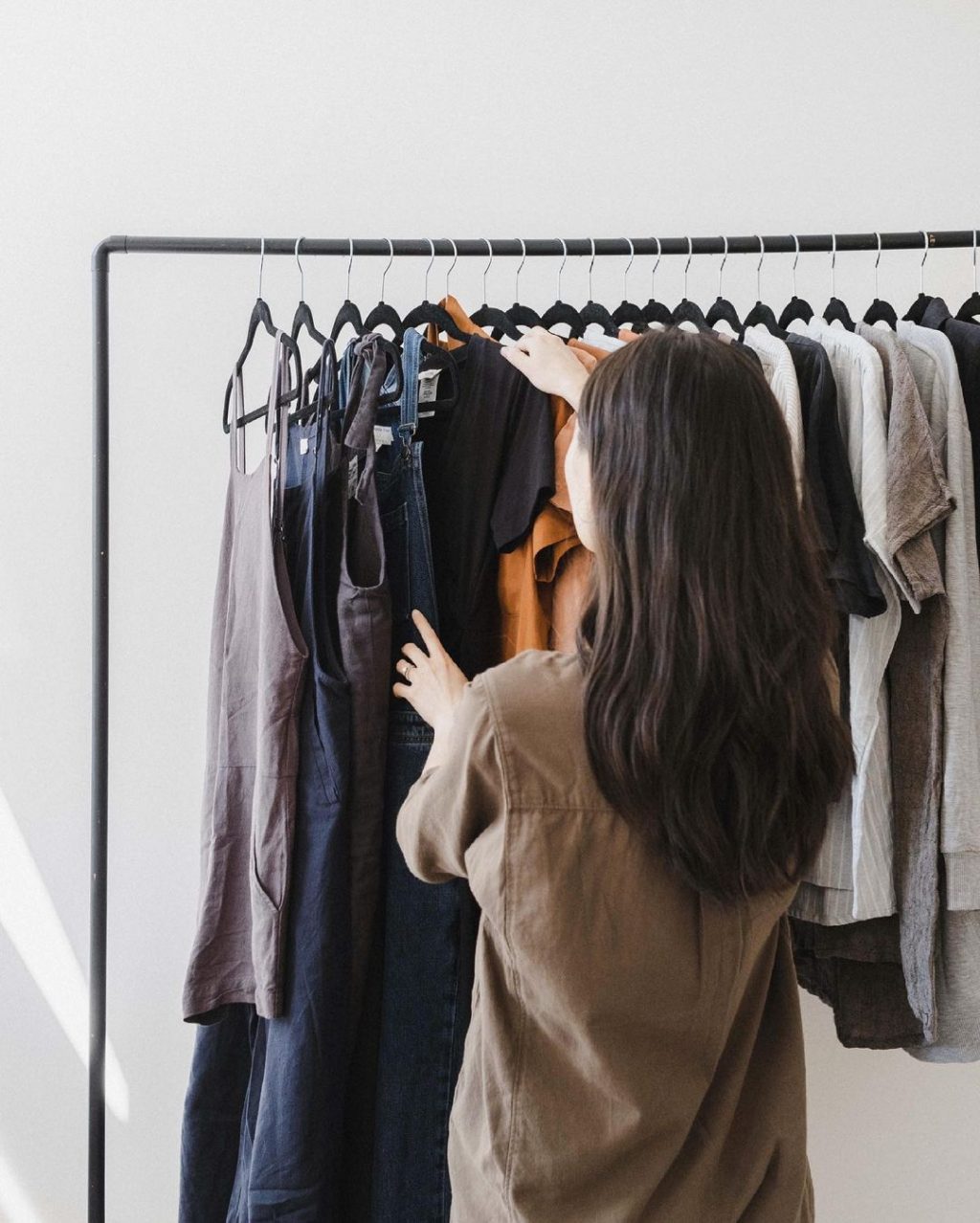 Now, onto one of the most important points! Creating a capsule wardrobe has a positive impact on the environment by promoting sustainability and reducing waste. By investing in durable and long-lasting pieces that can be worn for multiple seasons, you can reduce your carbon footprint and contribute to a more eco-friendly lifestyle.
Here are our top tips for building a capsule wardrobe for every season…
Assess Your Current Wardrobe
Start by going through your entire wardrobe, including clothes, shoes, and accessories. Create a list of everything you own and take note of the items you wear most often.
Try on every item in your wardrobe and evaluate the fit. You may even take photos to have a quick analysis after. Keep the pieces that you love and that fit well and get rid of anything that you don't love or doesn't fit right!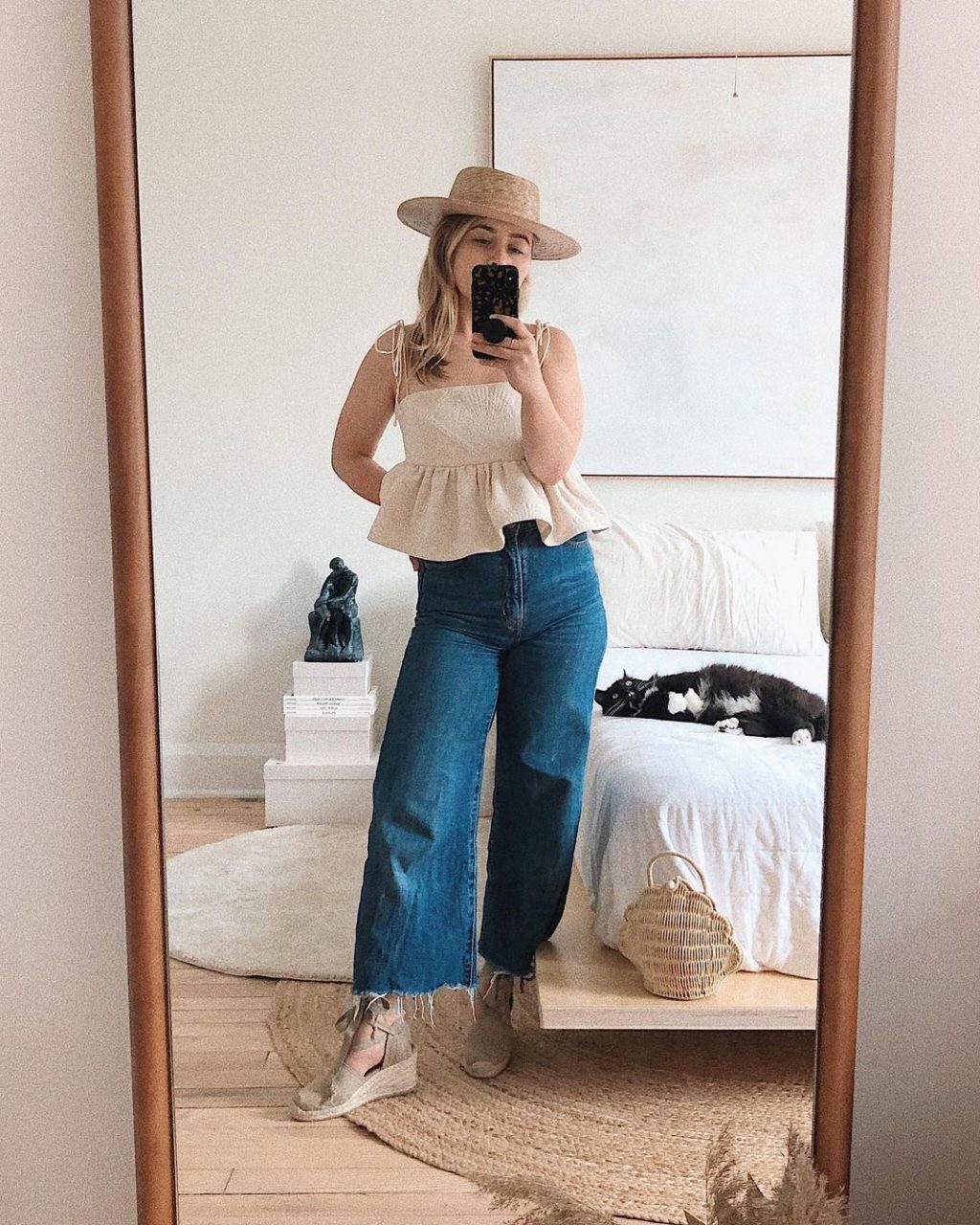 Think about your personal style and what you feel comfortable in. Consider the colours, patterns, and textures that appeal to you and make note of any items that don't align with your style.
By assessing your current wardrobe, you can identify the items you wear most often, determine your personal style, and fill any gaps in your wardrobe, making it easier to build a capsule wardrobe for every season.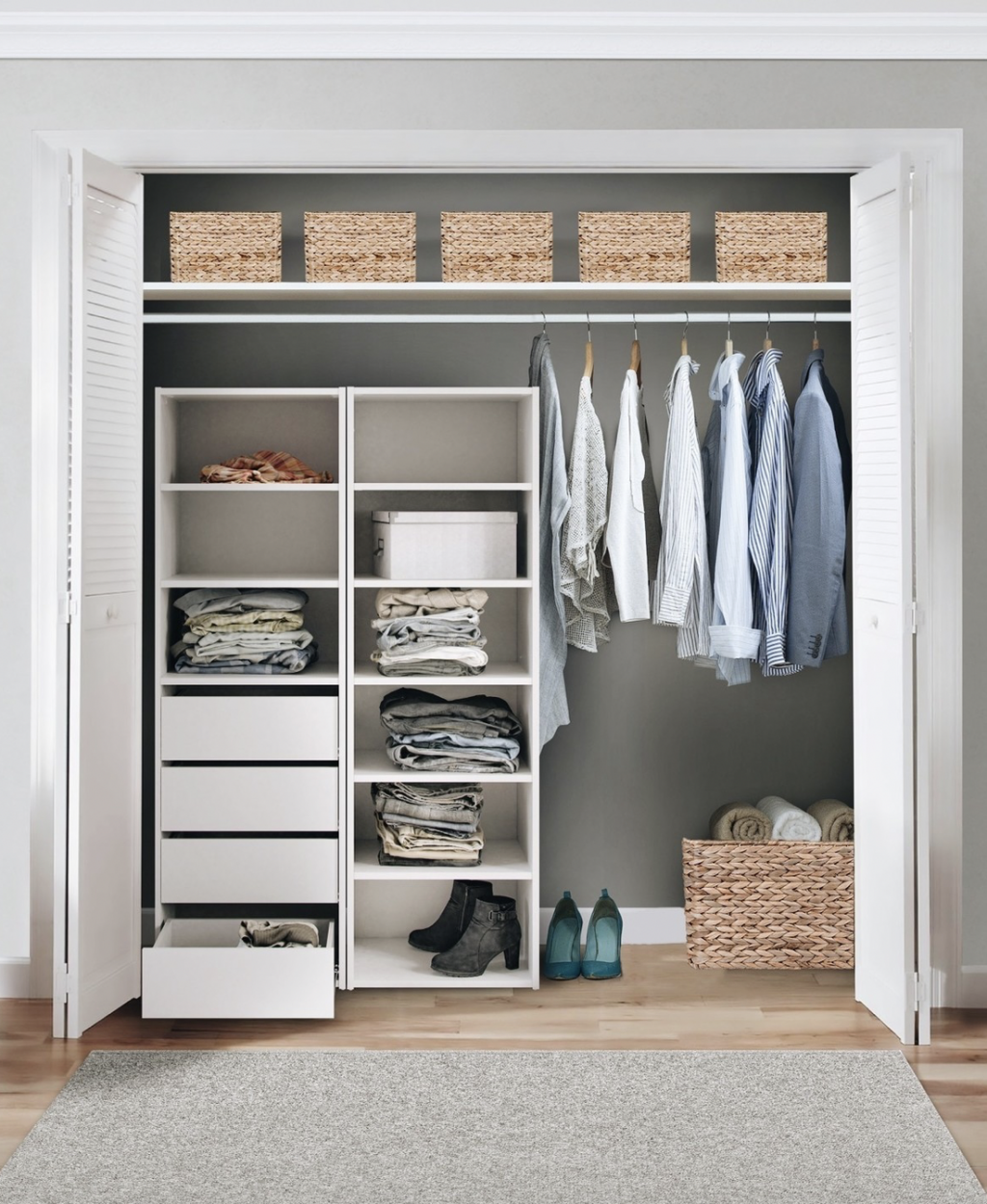 Choose a Colour Palette
Pick a colour palette that you love and that works well together. This will make it easier to mix and match your pieces.
Consider trying to determine your skin undertones, or maybe even get your colours analyzed by an expert as it will really help you choose colours that complement you.
Top tip! Look at the veins in your wrist, if they appear blue, you have a cool undertone. If they appear green, you have a warm undertone. This is a basic starting point!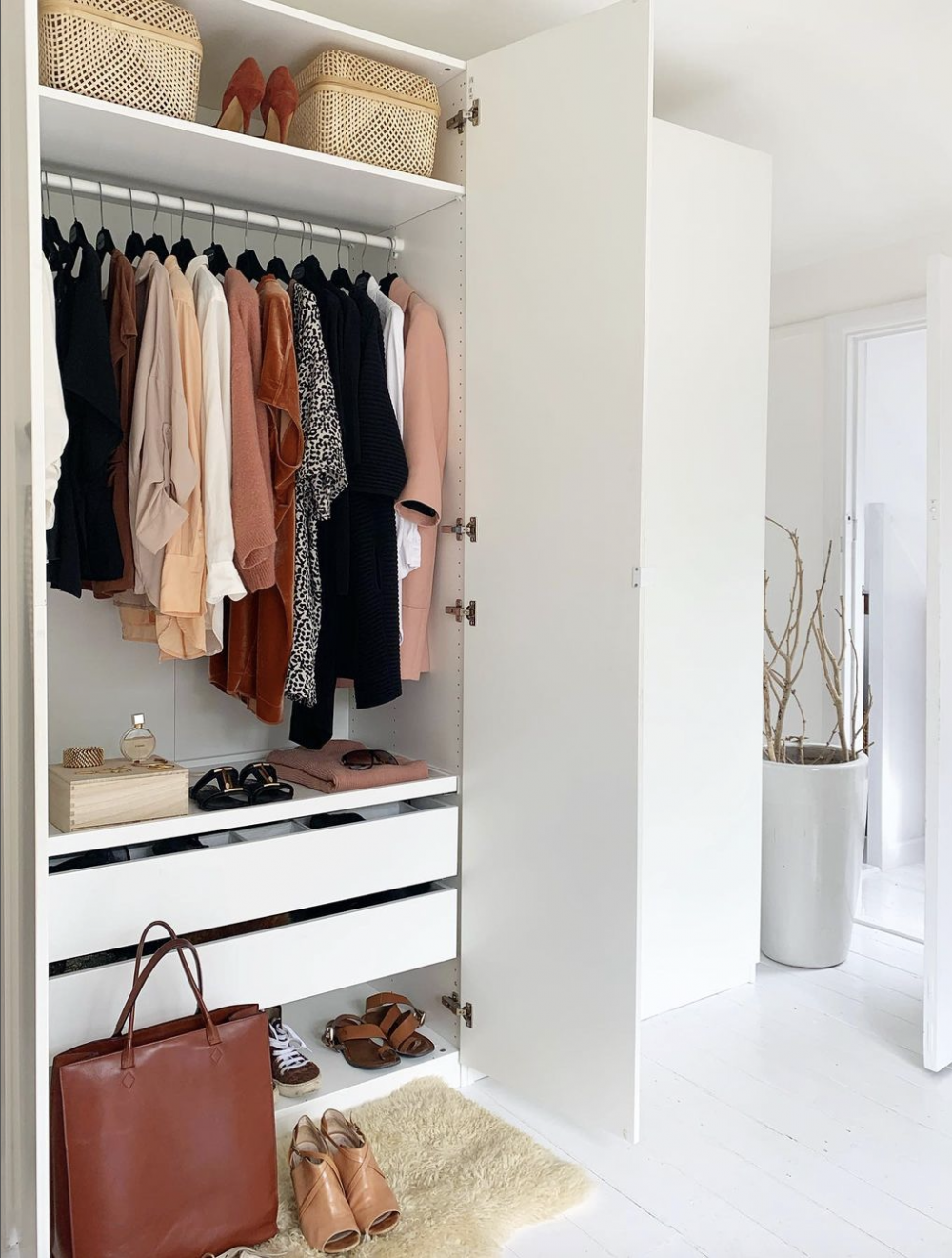 Then, choose a neutral colour that you want to build your wardrobe around. This could be black, white, grey, beige or navy – or all of the above.
Next up, choose your accent colours. These are colours that will add interest and variety to your wardrobe. This is where you can look for colours that complement your skin tone or that just make you feel happy. By building a capsule wardrobe for every season, you can choose seasonally appropriate colours too.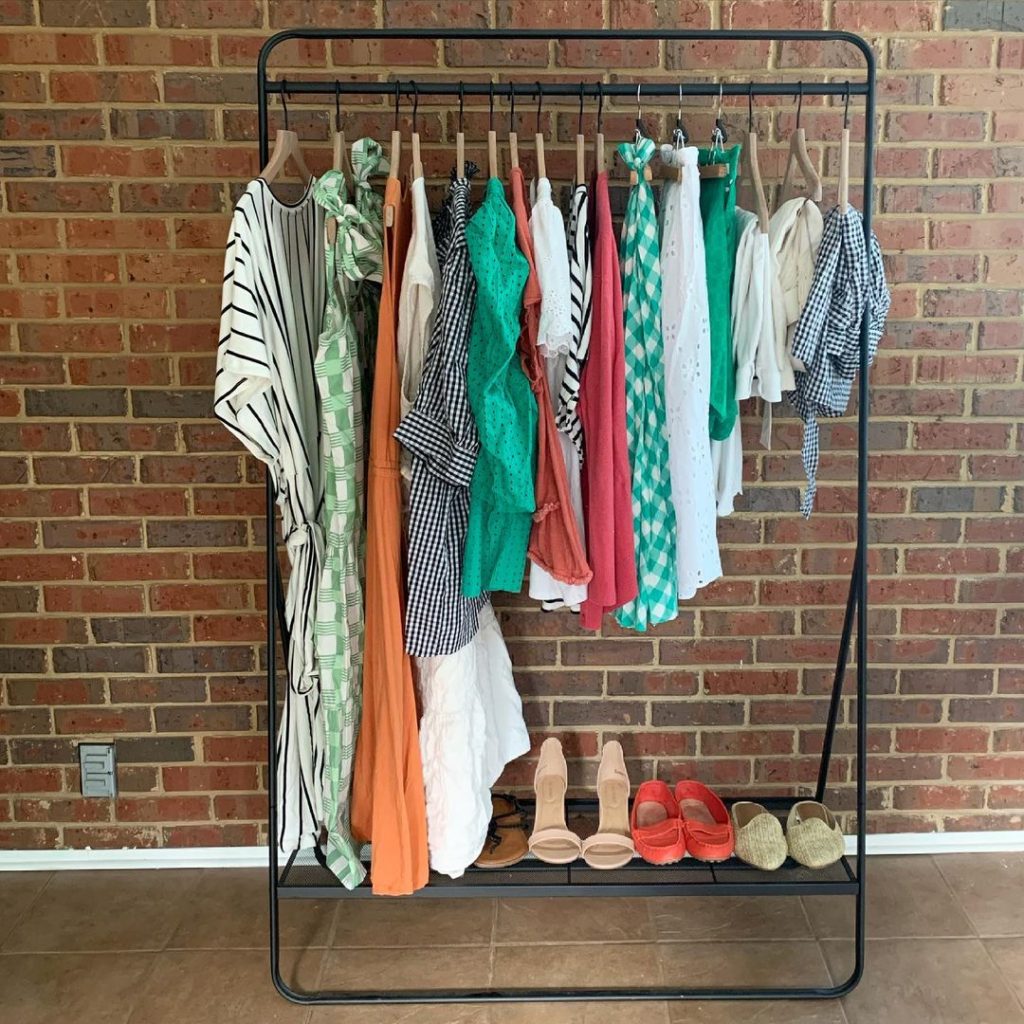 Remember, a colour palette is a guideline, not a rule. Don't be afraid to experiment and add new colours to your wardrobe!
Invest in Quality Pieces
Investing in quality pieces for your wardrobe has so many benefits! Firstly, high-quality clothing is often made from better materials and constructed with greater attention to detail, making it more durable and longer lasting. This means that you'll save money in the long run by not having to replace cheap, low-quality clothing as frequently.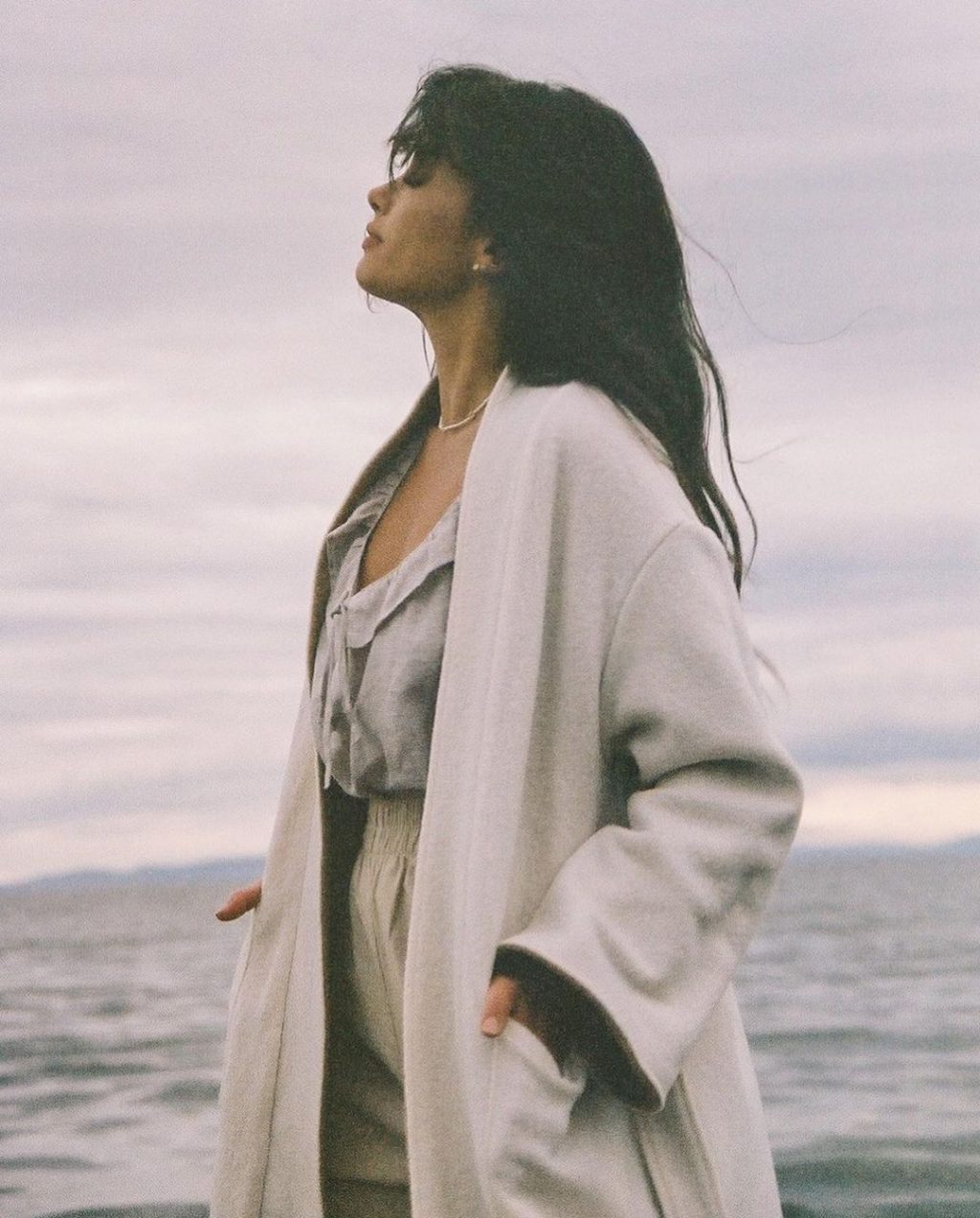 Not to mention that investing in quality pieces supports sustainable fashion by reducing the frequency you re-purchase items. By choosing high-quality clothing made by responsible brands, you can feel good about the impact your fashion choices have on both yourself and the environment.
Think About Versatility
Investing in versatile clothes can save you time, money, and hassle. Rather than buying items based on trends, that will go out of style quickly, opting for versatile pieces allows you to create a timeless wardrobe.
Versatile clothing items can be dressed up or down and can be worn in different settings and for various occasions.
Here are some examples! Consider a little black dress, a classic blazer, a pair of dark jeans, and a neutral-coloured cardigan. They can all be paired with different accessories and footwear to create a range of looks that suit your personal style and the occasion.
Investing in quality, versatile clothing pieces may require a larger upfront cost, but it will save you money in the long run. By buying timeless items that can be worn for years to come, you can avoid the constant need to replace clothes that go out of style or wear out quickly.
Change For Every Season
When investing in a capsule wardrobe, it's important to consider the season. Different seasons call for different clothing materials and styles to suit the weather conditions. For example, in the summer months, lightweight fabrics such as cotton, linen, and rayon are ideal to keep you cool and comfortable. In contrast, during the winter, you'll need thicker materials such as wool and cashmere to keep you warm.
Also, consider the colours of your items in reference to the season! For example, in the fall, earthy tones such as brown, green, and burgundy are a great choice. In the winter, darker shades such as black, navy, and deep reds can add depth to your outfits. In the spring and summer, lighter and brighter colours such as pastels and neon can add a pop of colour to your wardrobe.
Don't Forget the Accessories
When it comes to buying accessories, it's important to choose pieces that will stand the test of time. Look for classic styles that can be worn with a variety of outfits and will always be in fashion.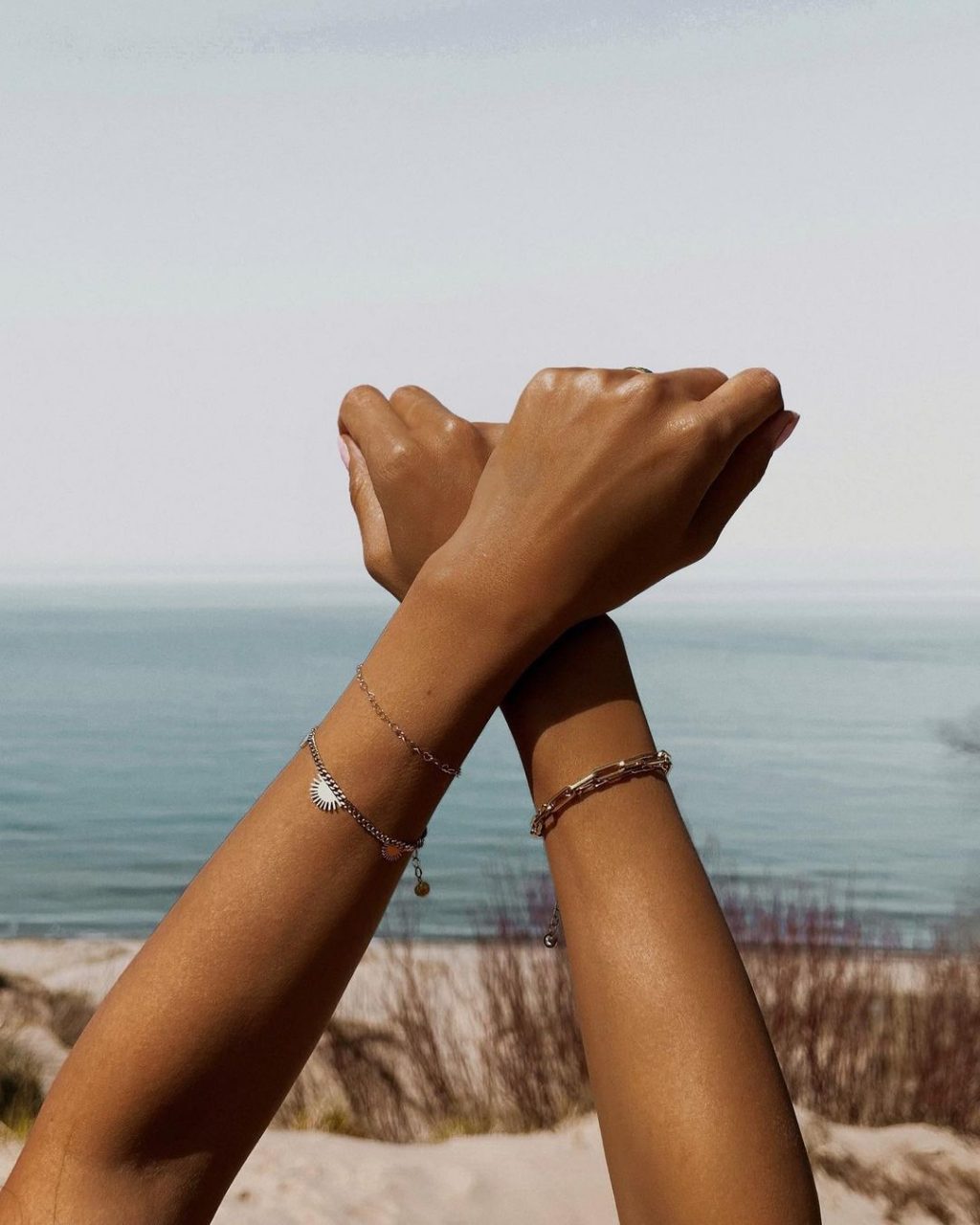 For example, a simple pearl necklace or some small hoop earrings can be worn with a cocktail dress or a casual outfit, making them a versatile addition to any wardrobe. Don't forget to choose accessories made from high-quality materials, like gold or sterling silver, to ensure they will last for years to come!
Build Your Capsule Wardrobe Over Time!
Building a capsule wardrobe can be a daunting task, especially when you're trying to do it all at once. But it's important to remember that a capsule wardrobe is a long-term investment and something that can be built over time. Rushing to create your entire wardrobe in one shopping trip can lead to poor decisions and impulse buys that don't necessarily fit within the vision you have for your wardrobe.
Instead, take the time to assess your current wardrobe, create a colour palette, and identify the essential pieces you need. Then, focus on acquiring high-quality, versatile pieces that fit within your colour scheme and overall style.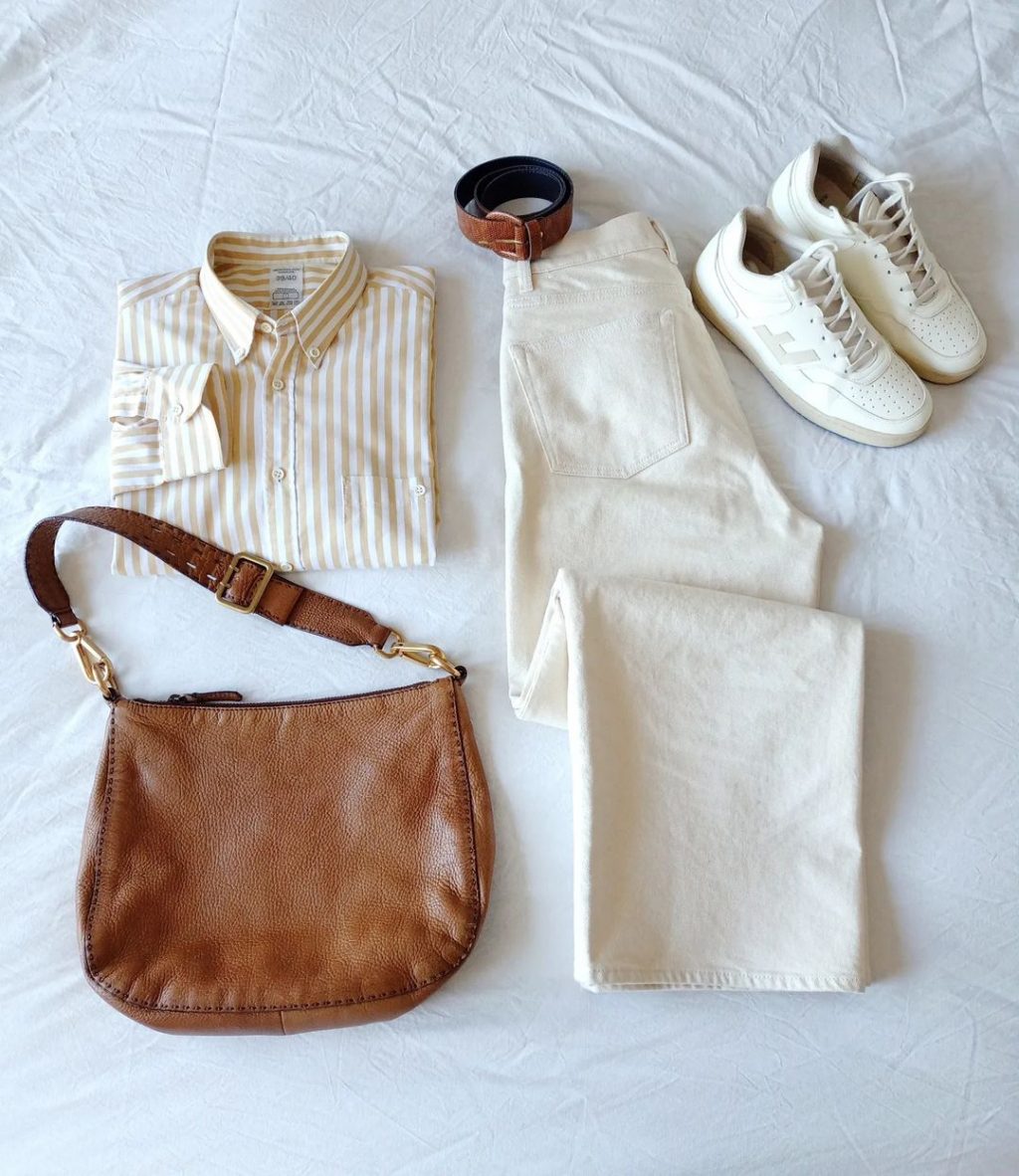 As you build your capsule wardrobe over time, you'll find that it becomes easier to mix and match pieces and create a variety of outfits. Plus, you'll have a better understanding of what you truly need and what works best for your lifestyle and personal style. So don't feel like you have to rush the process – take your time and enjoy the journey of building a wardrobe that truly reflects who you are.
Remember, the key to building a successful capsule wardrobe is to choose versatile pieces that you love and that work well together. By following these tips, you'll have a wardrobe that makes getting dressed a breeze!
PIN THIS: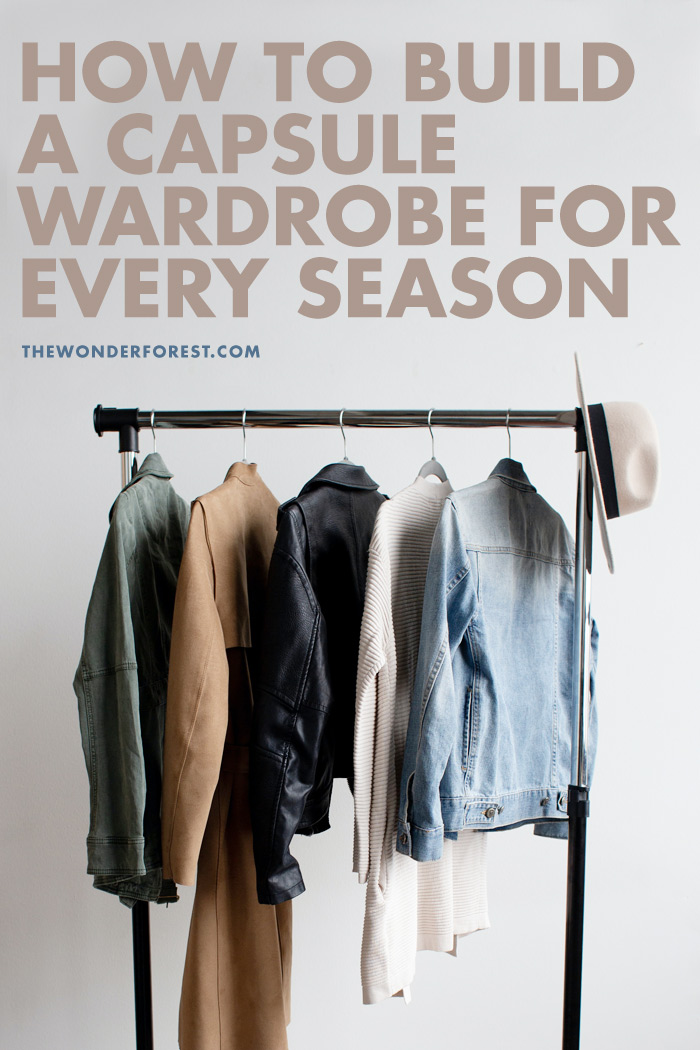 Last Updated on