Looking ahead at summer plans? While planning out all the music festivals, state fairs, and other events you're going to hit this summer, take some time to think ahead about your outfits! Festival style is part of the experience, and with a little creativity, you can put your own spin on some classic festival trends!
From flowy boho tanks and vests to amazing outfit and accessories, these DIYs will have you pumped for spending days in the sunshine enjoying your favourite music, food, and people. Get started on one now!
DIY Jean Skirt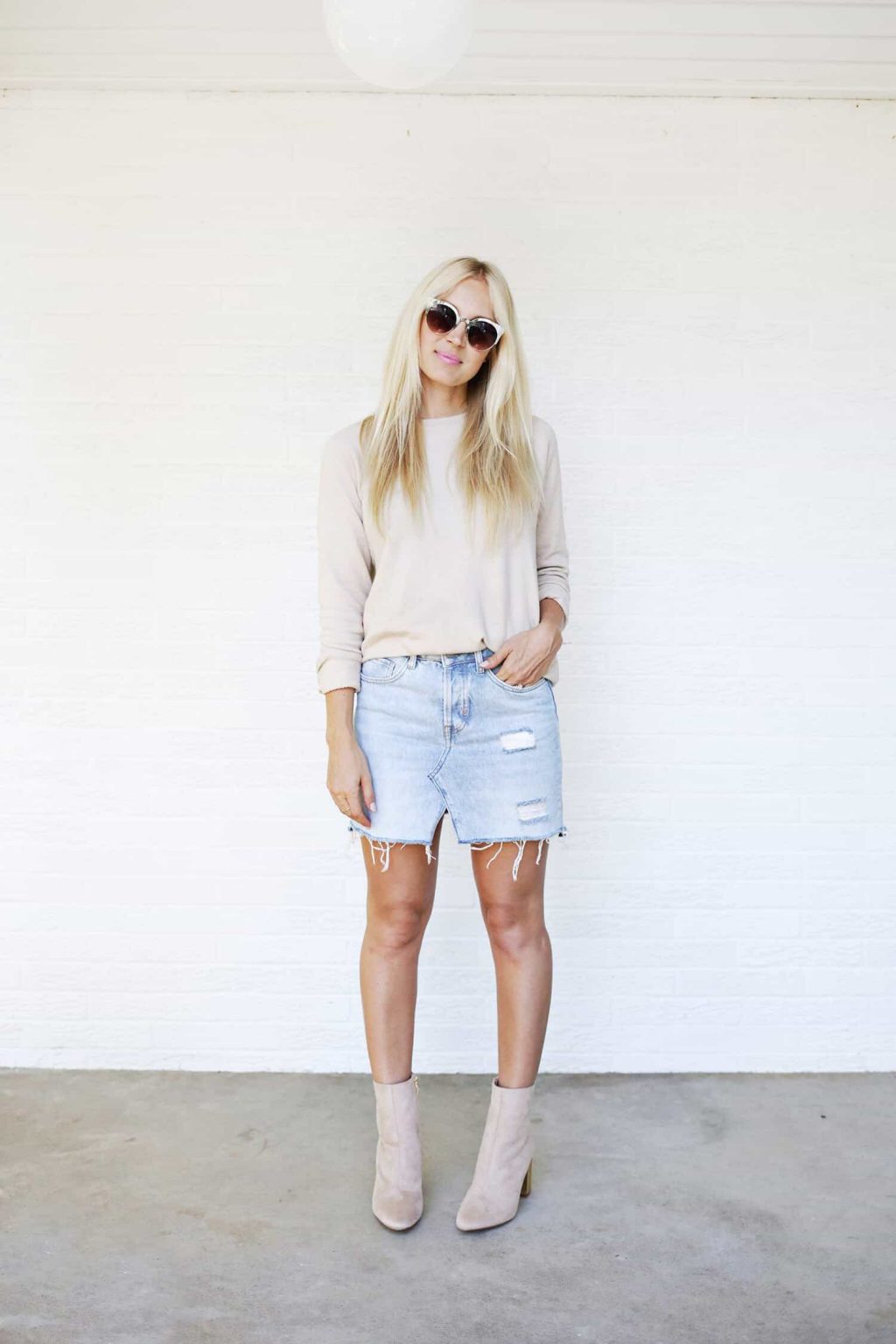 You'll need a cute skirt to pair with all your new DIY tops, so make over an old pair of jeans into a denim skirt! Also great if you're into an easy, low maintenance getup for those really hot festival days!
Macrame Festival Tank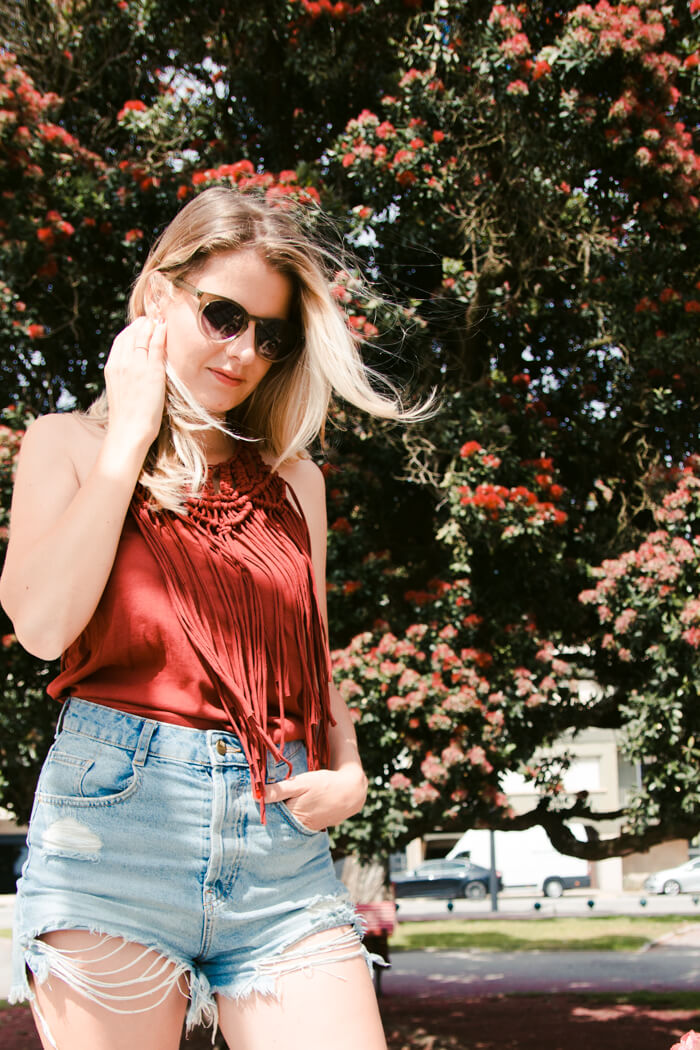 You'll need two t-shirts of the same colour for this clever festival outfit upcycle–one is cut into T-shirt yarn and macrame knotted into a fringe overlay for the second tee! The instructions are in German, but the video is so easy to follow, you can do it even if you've never tried macrame before.
Daydreamer Crochet Vest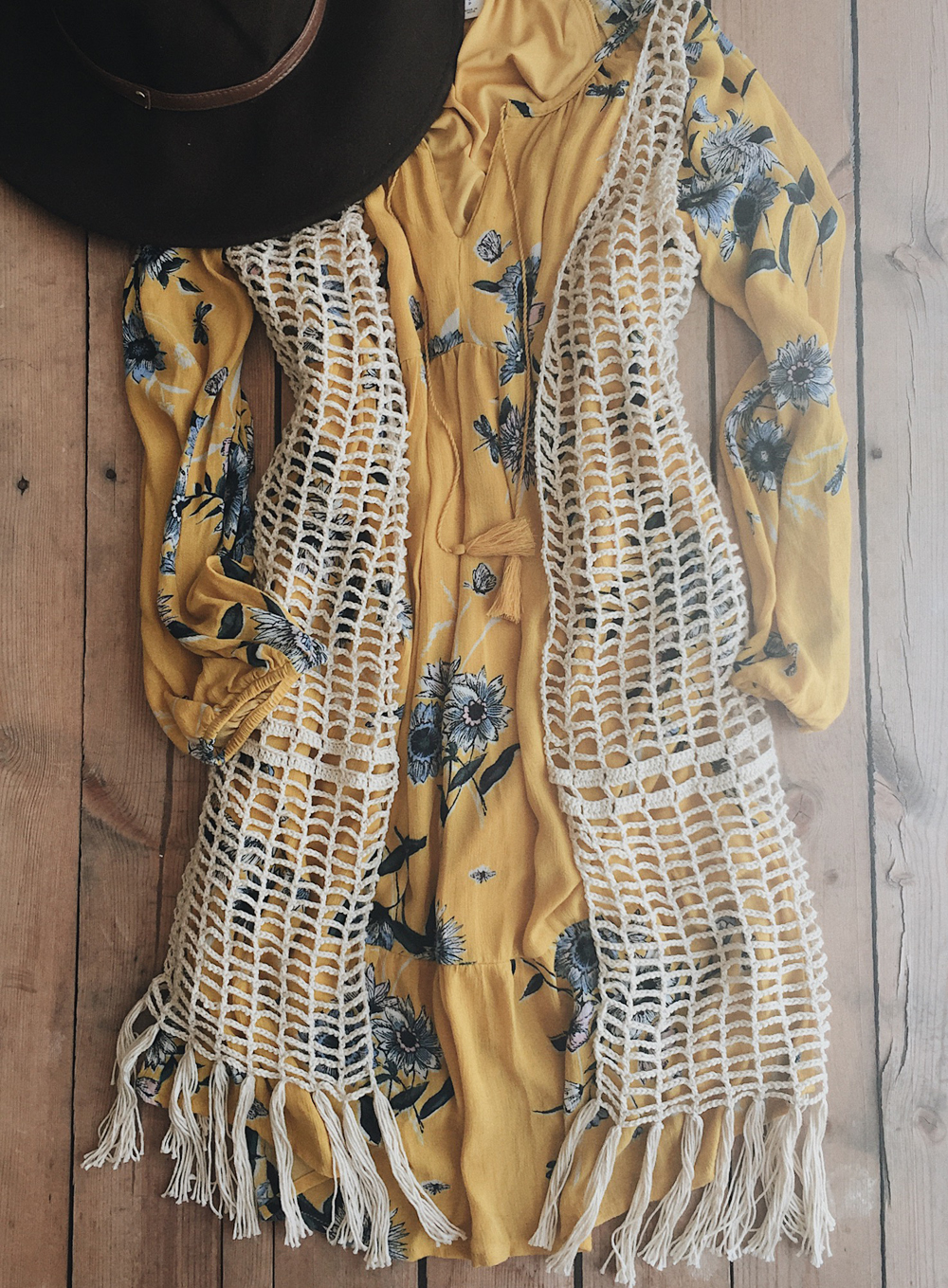 You can't attend a music festival without a long openwork vest! Try it over a lacy dress to really embrace festival style. Although this vest is made with a lightweight yarn, it doesn't take long to whip up!
Rhinestone Fringe Jacket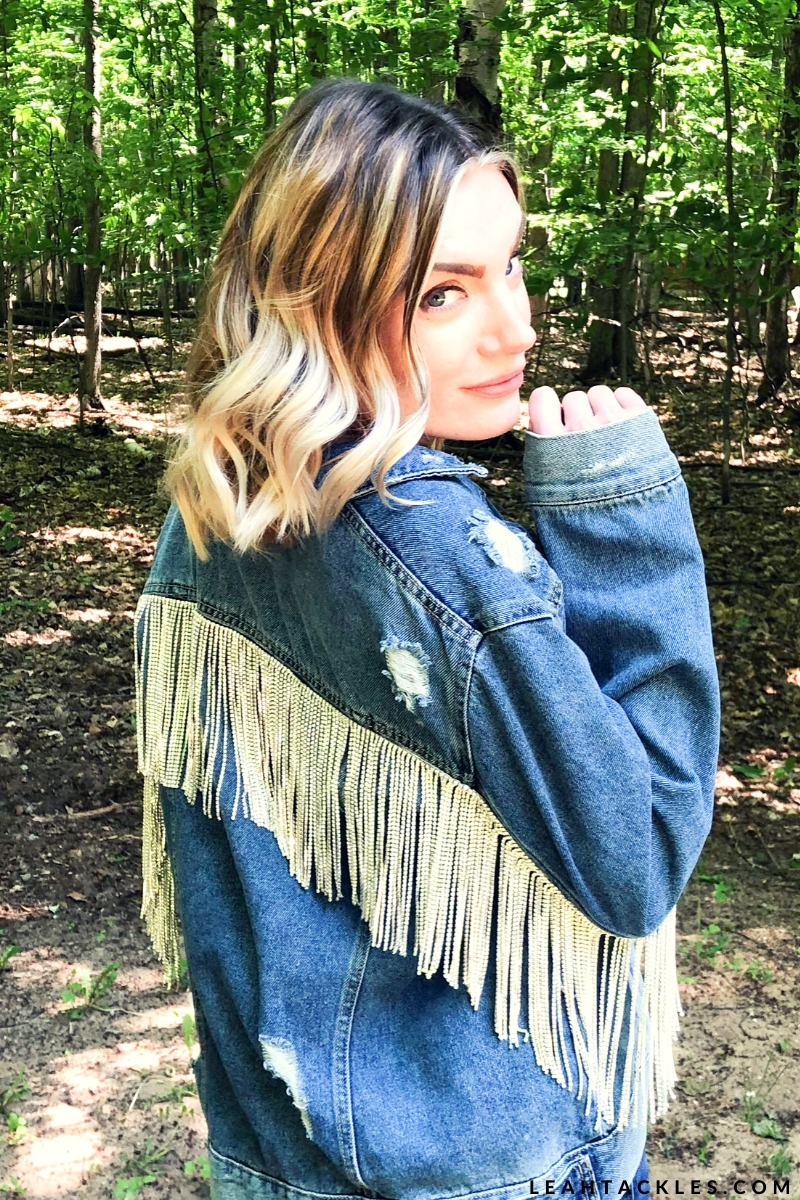 You'll want a jacket to bring along for those cooler nights on your upcoming festival adventure. Might as well make it a rhinestone fringe jacket! Made with glue, no sewing or special skills required, and you'll feel like a rockstar yourself wearing this!
Boho Granny Square Tank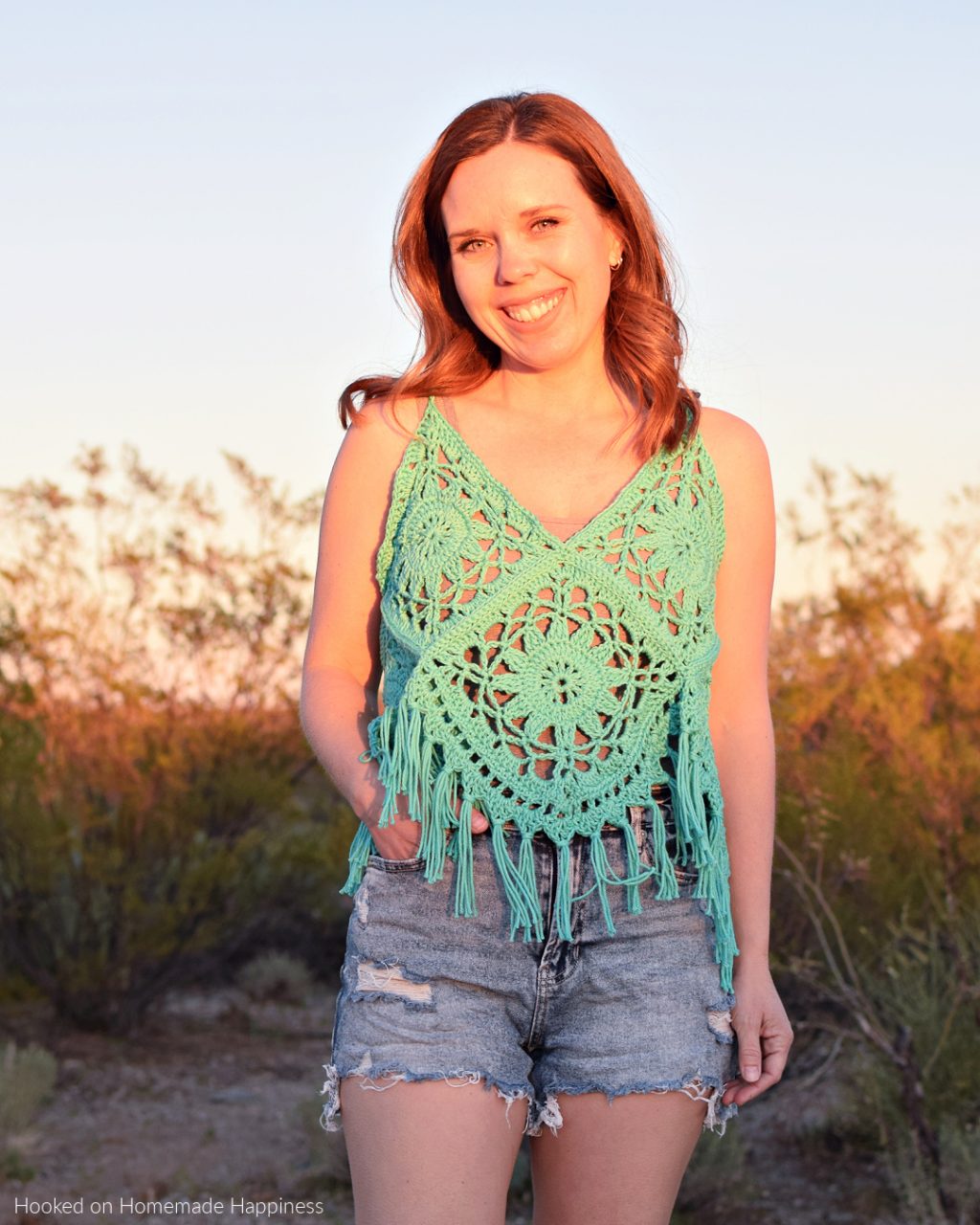 You'll fit right in at Coachella with this quintessential festival top! Made from seven granny squares joined together, it's a super simple pattern. It can be made in a more neutral colour if you prefer, although the turquoise really pops!
Tiered Off-The-Shoulder Dress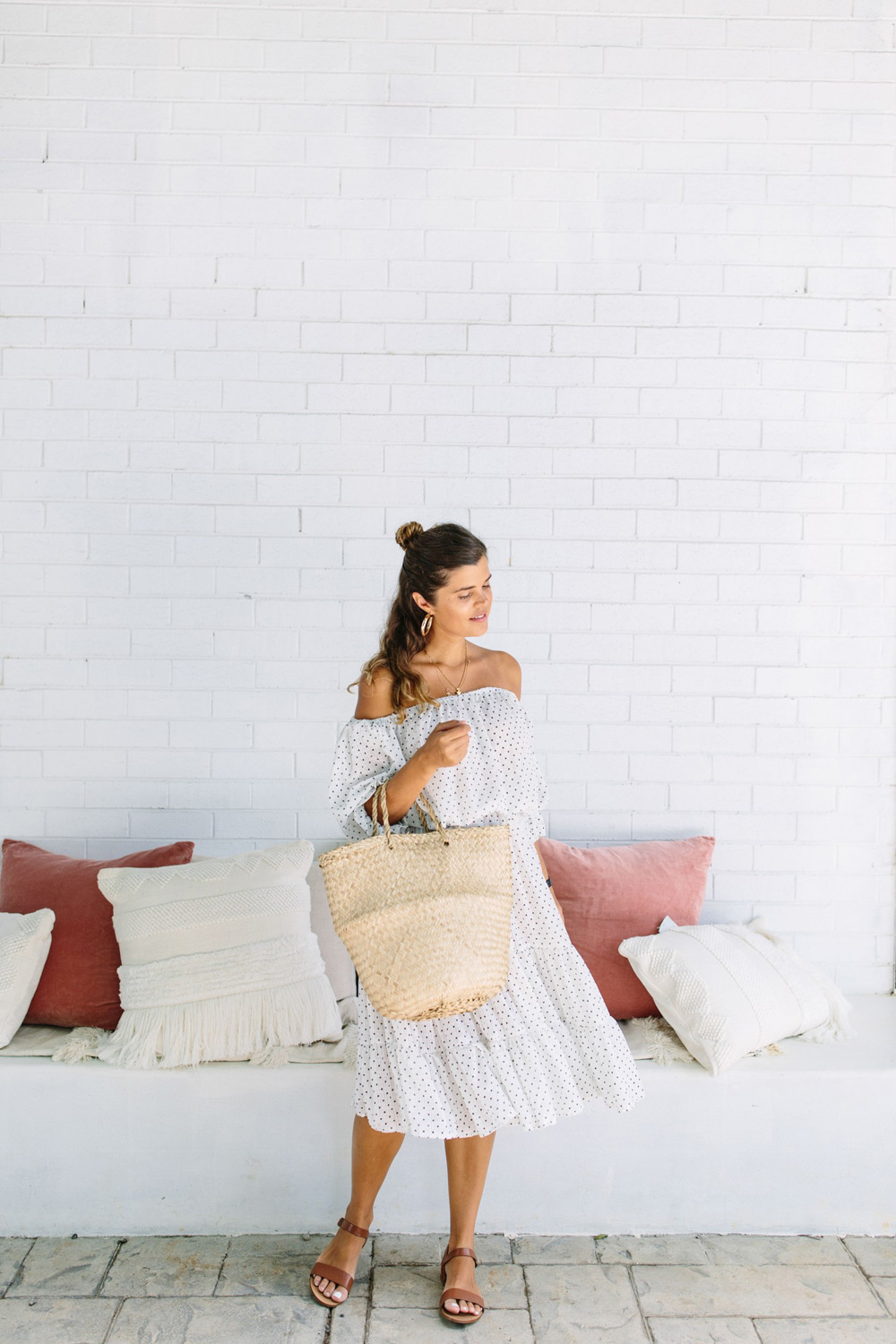 If sewing is your jam, try this airy off-the-shoulder dress, perfect for beating the heat at a summer festival. Very modern and on-trend!
Floppy Bucket Hat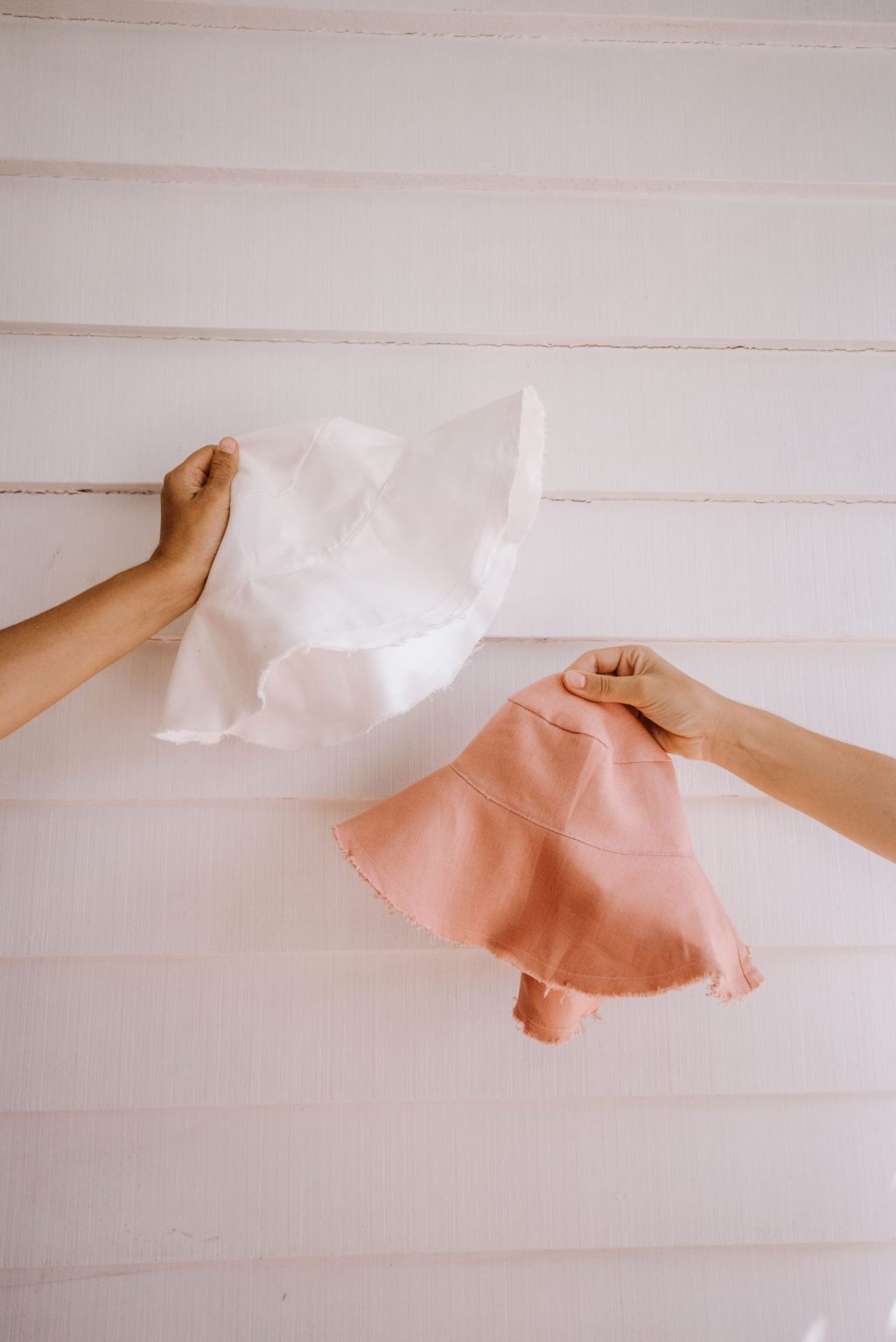 Bucket hats are still set to be immensely popular this year – but to stand out from the crowd, try this floppy DIY version! The floppy bucket hat DIY is easy to put together last minute and gives an easy breezy summer look.
DIY Bleach Sprayed Shirts
Whether you're a Cricut fan and want to create a tee with a custom graphic, or you just want to give your favourite band shirt a distressed look, try a bleach spray makeover! The result is slightly edgy, festival-ready, and perfect for summer.
DIY Glitter Hair Clips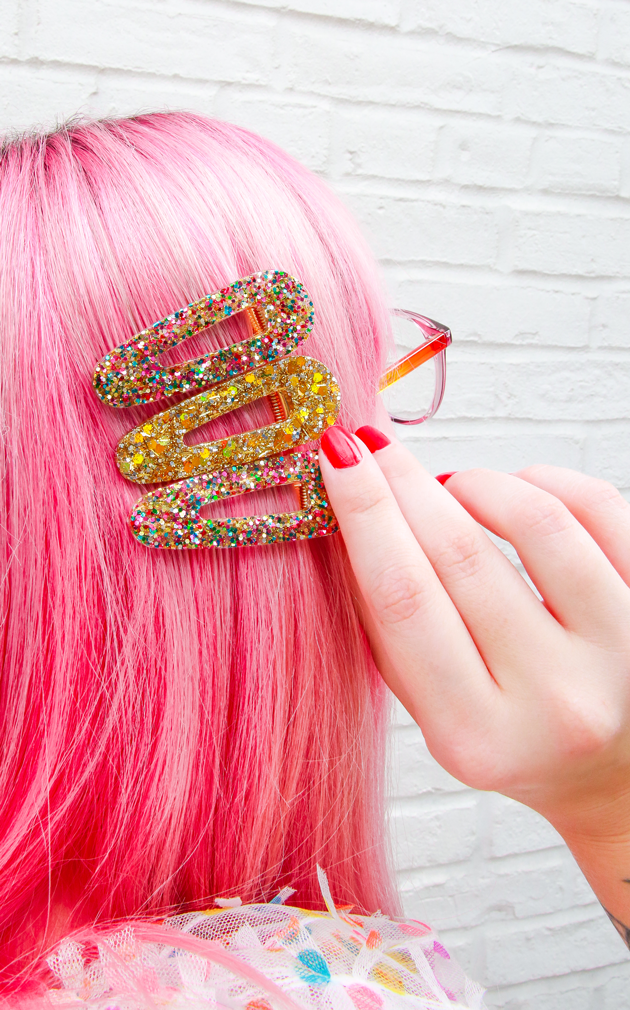 Nineties style will be all over at music festivals this year. If you want to add a little bit of flair to your outfit, try these DIY glitter hair clips, a glammed-up version reminiscent of the snap clips of the 90s.
Seashore Tank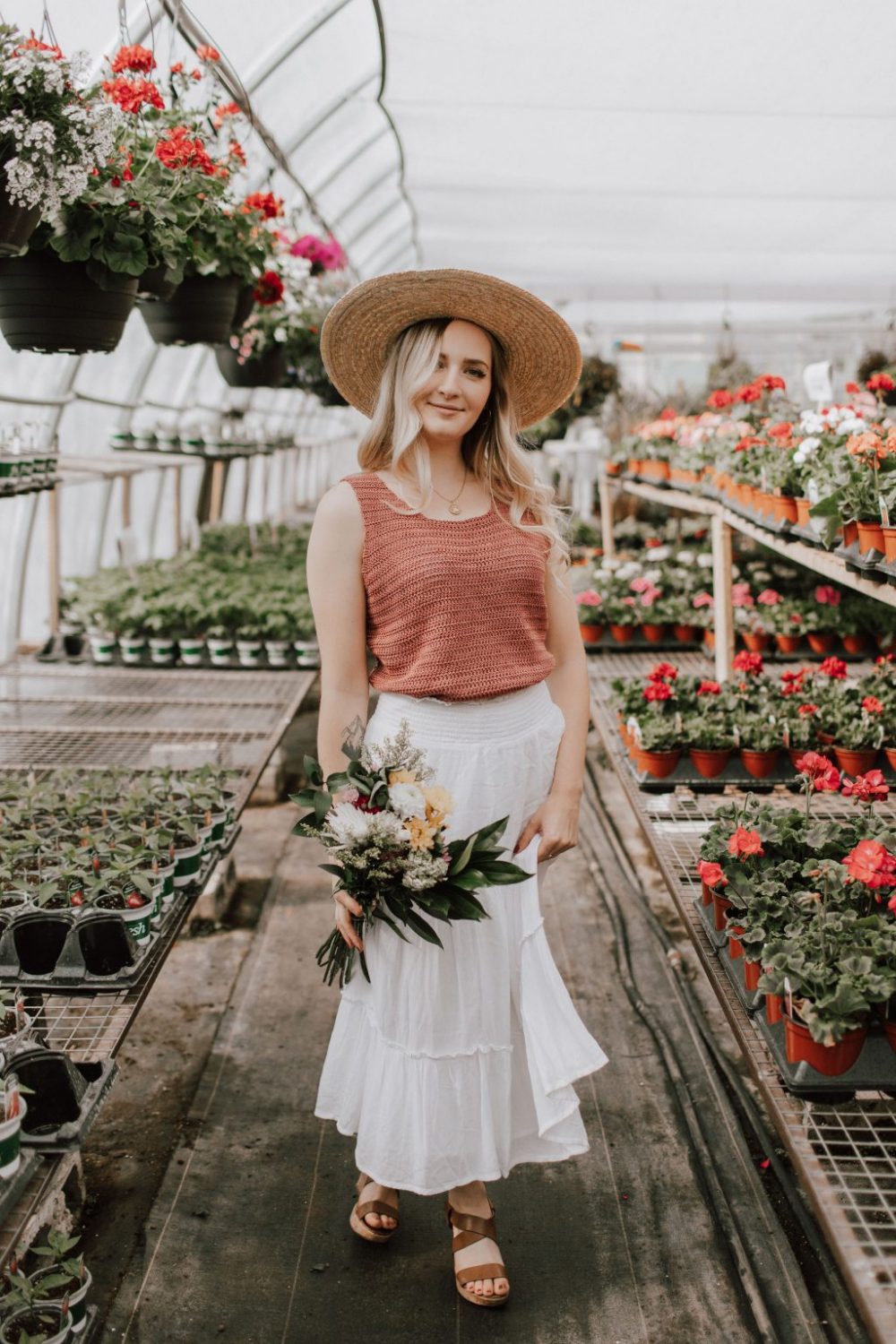 Janine of Knits N Knots always creates the most beautiful crochet patterns, and lovely DIY crochet tank top is no exception! Pair with a maxi skirt and sun hat as shown for an easy, sweet outfit.
Leather Bag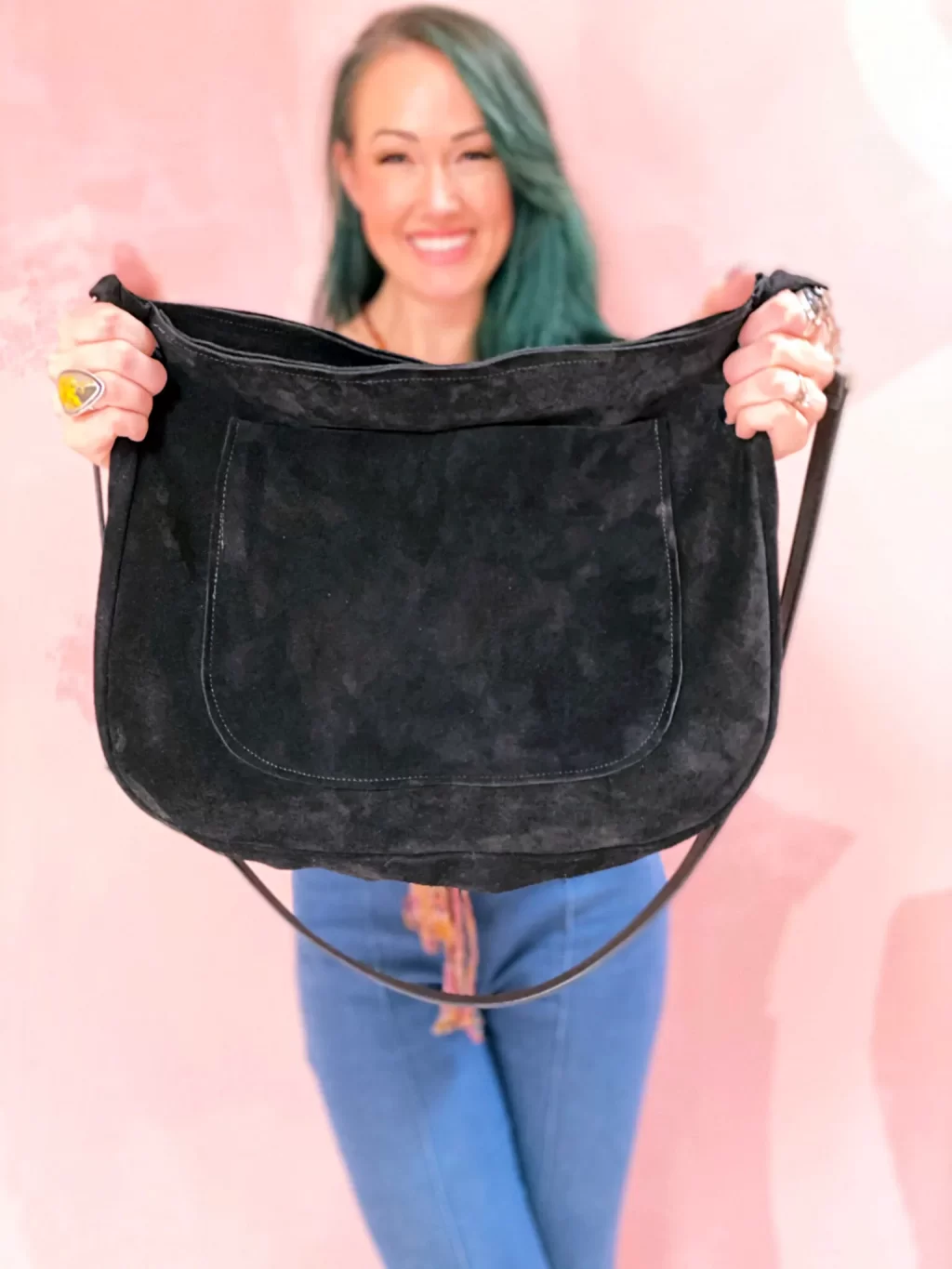 This DIY leather bag would be perfect for easily toting your wallet, phone, water bottle, sunblock, and other essentials on your music festival adventures. The tutorial contains lots of tips for sewing with leather if you're intimidated!
5 Minute Distressed Choker Tee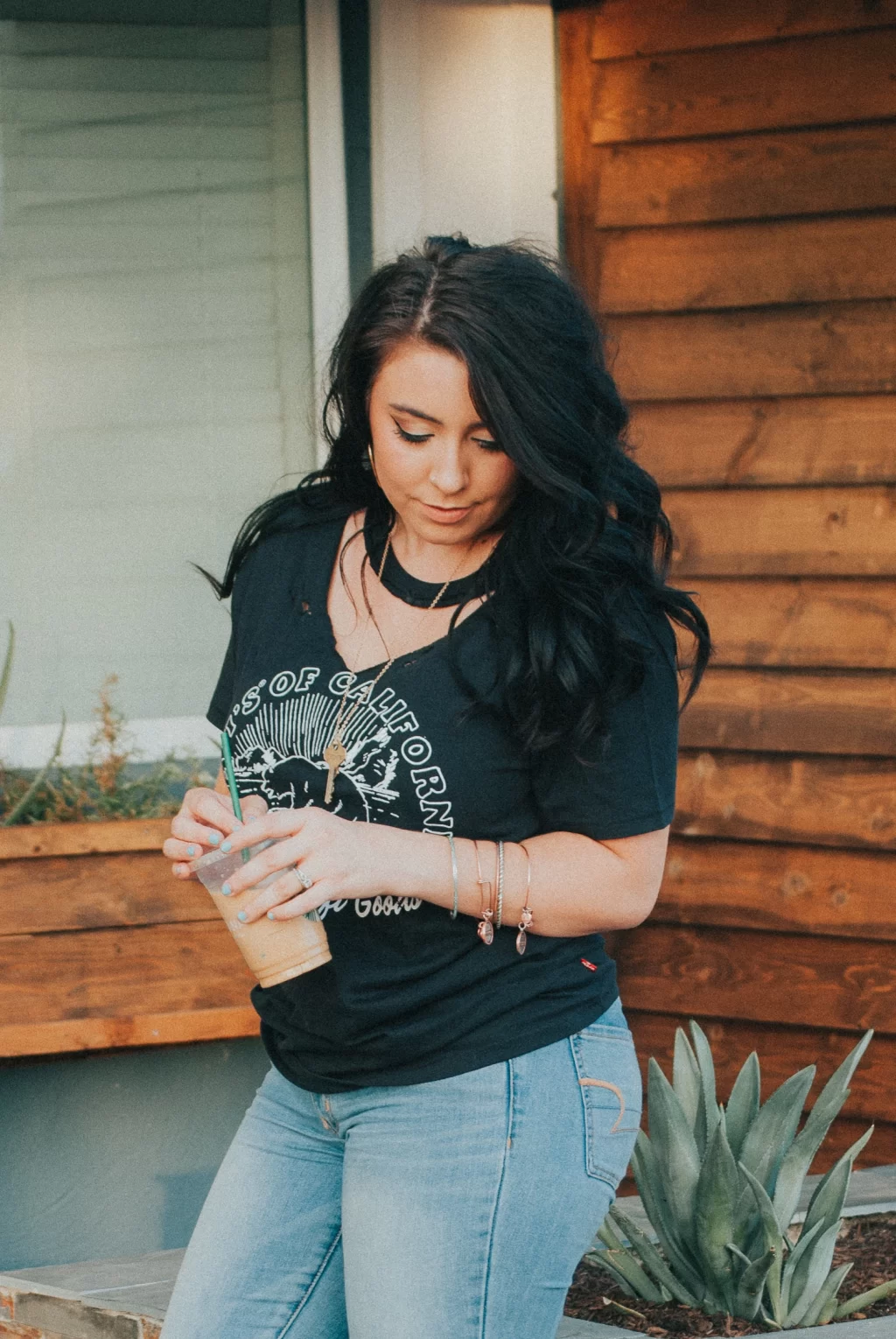 If you are in a time crunch needing some great outfits for your festival trip, look no further than this 5 minute distressed choker tee! It really elevates the look of a regular black shirt. Try it with a band tee from your collection!
Tied Crop Top DIY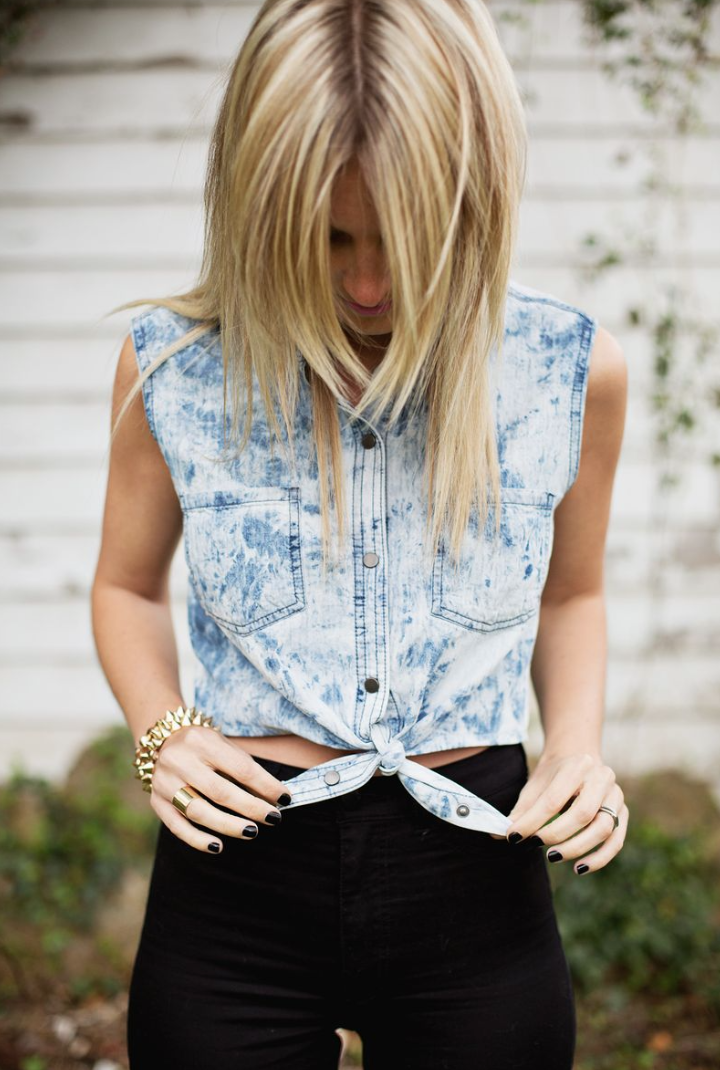 Start with this cute DIY which transforms a regular button down shirt into a fitted, tailored look top. It's an easy and relaxed choice for a hot and sweaty day at a festival! The sewing on this project is easy enough for a beginner.
Boho Summer Top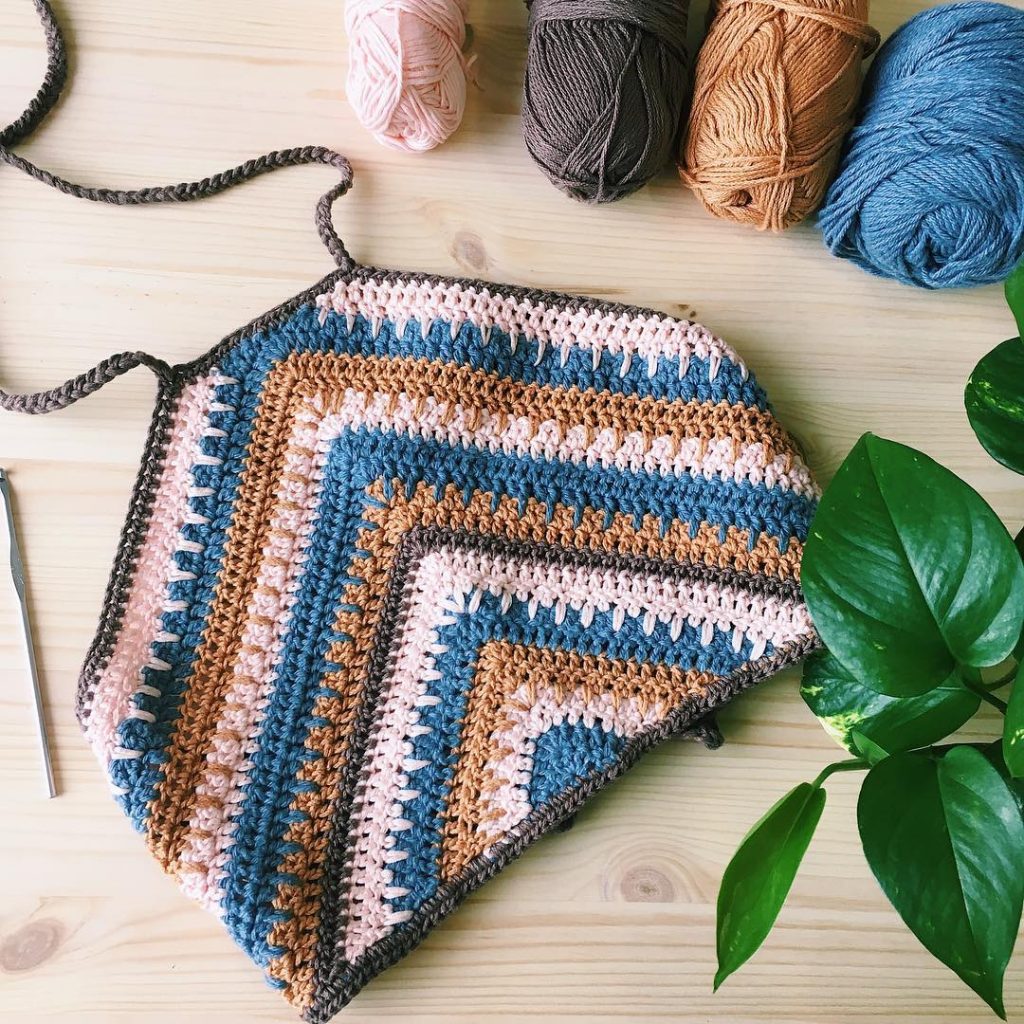 This summer crochet pattern is the perfect amount of boho and the perfect amount of colour! To make this crochet halter top festival-ready, pair with a flowy maxi skirt, or high-waisted shorts and cowboy boots.
DIY Leather Tassel Necklace
We love the rockstar look of this DIY leather and copper tassel necklace. Pair with your DIY distressed choker tee and some cowboy boots!
Golden Hour Sundress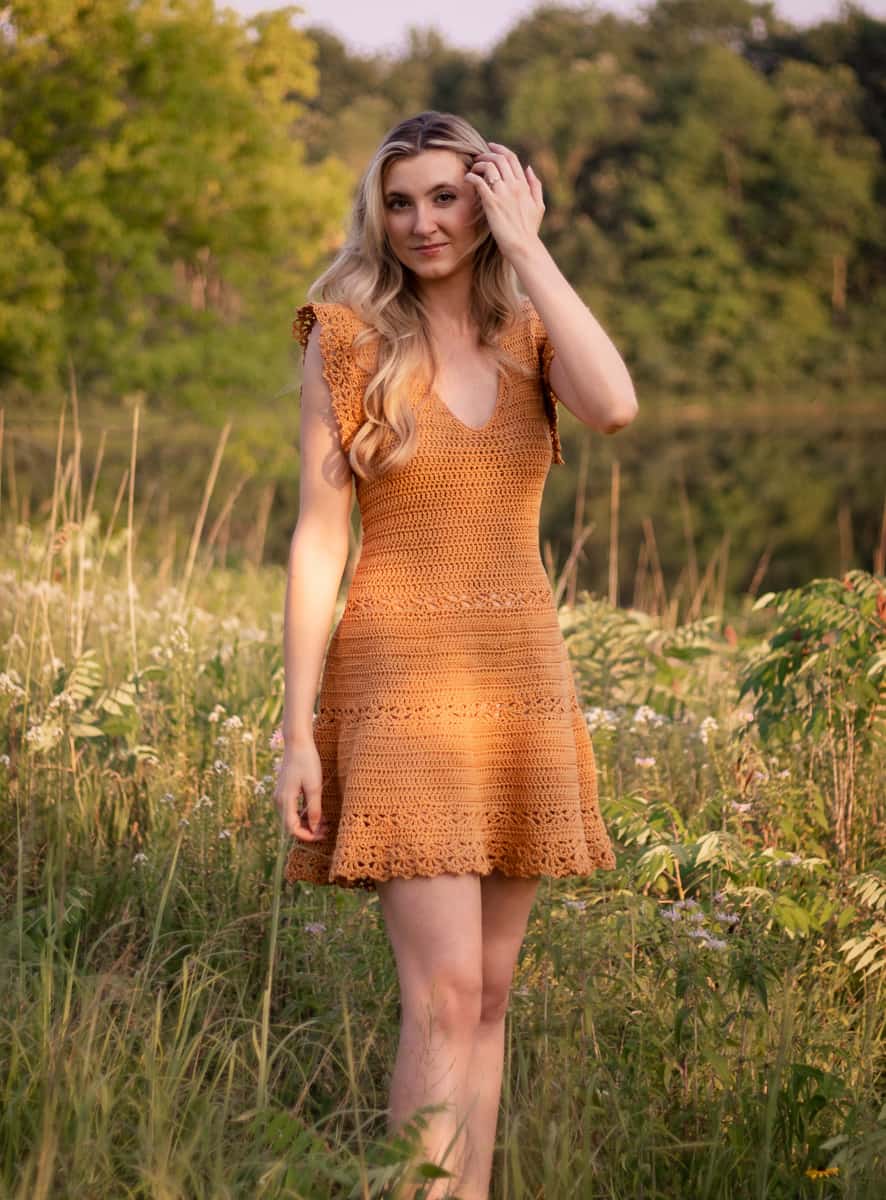 If dresses are more your thing, try this crochet dress pattern. It includes lace detailing, and author Kaitlin writes it "evokes feelings of bright summer sunsets and floral blooms." Sounds perfect for a festival evening watching the sun set alongside your favourite musicians!
Lace Shirt From An Old Dress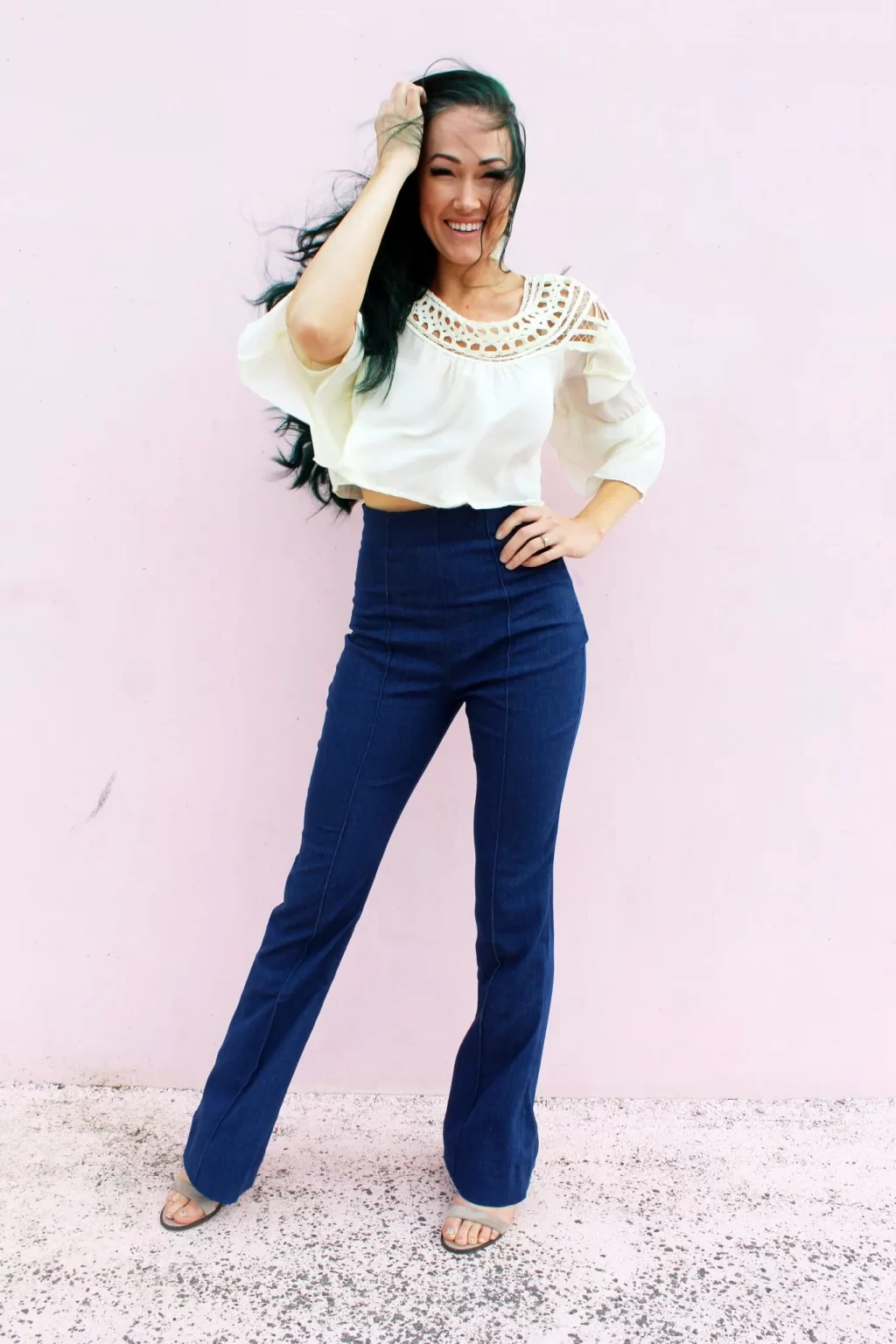 If you have an old dress you never wear, try refashioning it into a flowy lace shirt! You'll get much more use out of it, and it fits the boho festival aesthetic perfectly!
Boho Crop Top With Fringe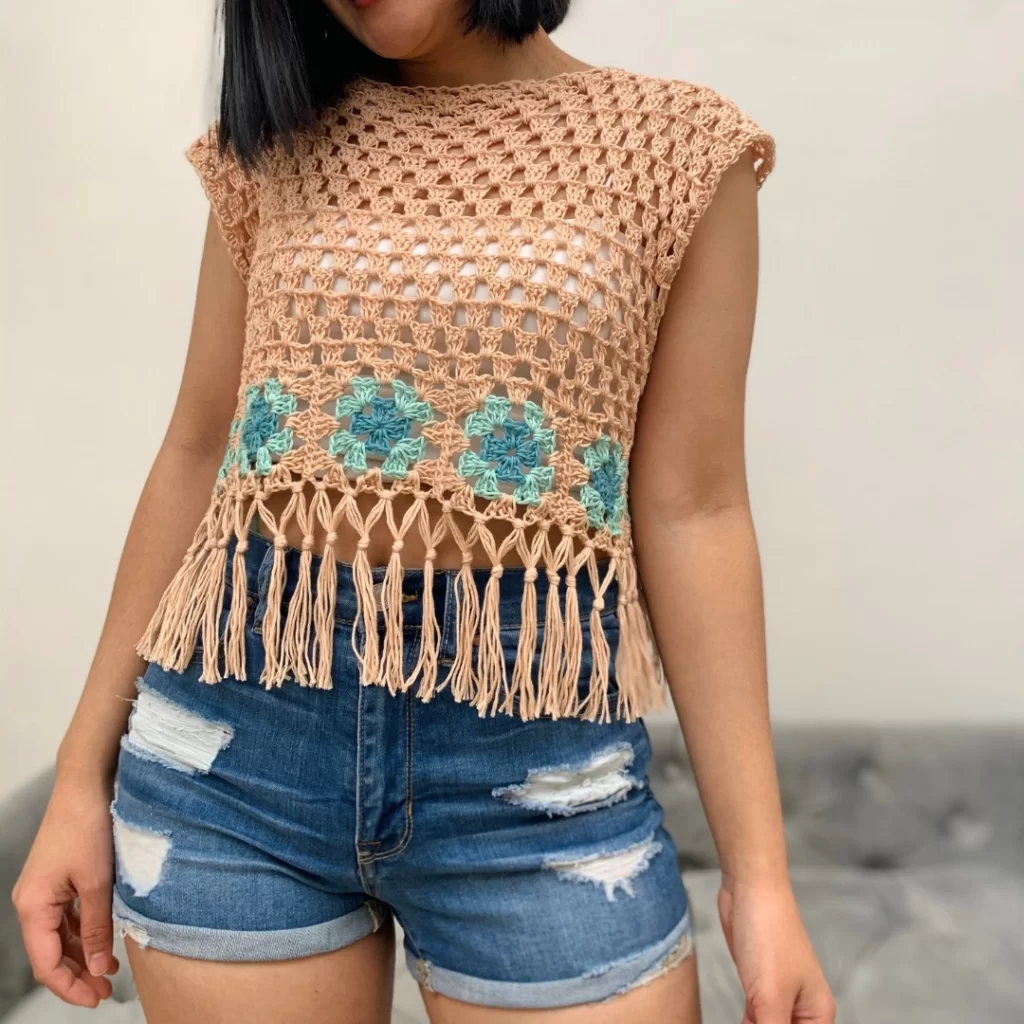 This crochet top with fringe is perfectly kitschy and retro for a summer festival. You can also make a version without fringe if you prefer. This would be a fun pattern to mix and match different color schemes!
Dream Catcher Crochet Sandals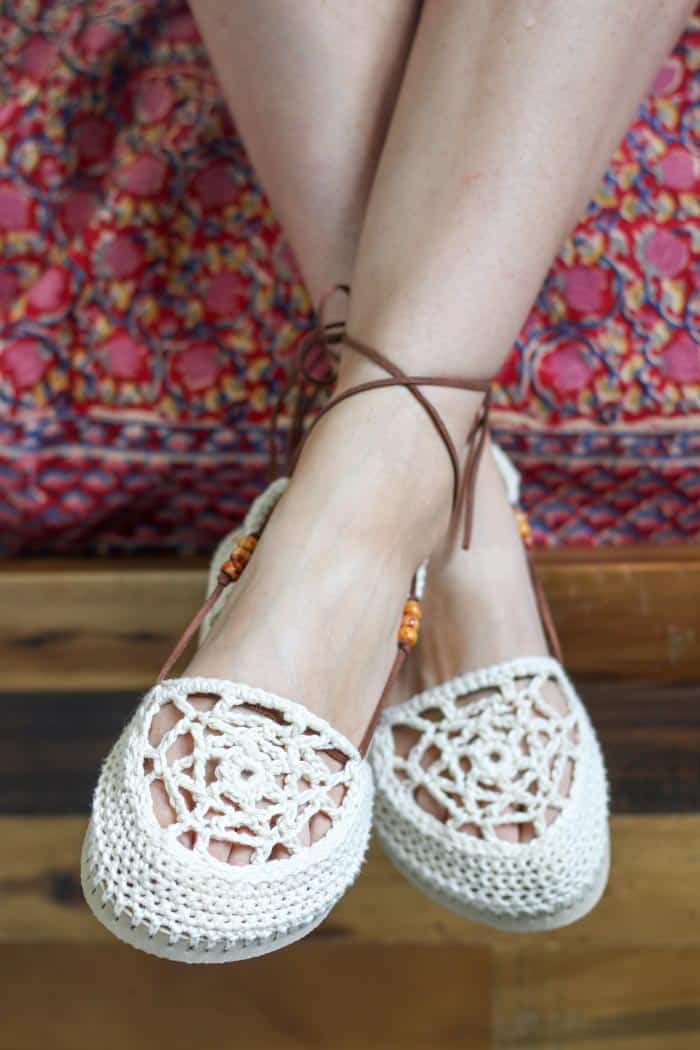 Don't forget shoes as you're packing for your festival getaway! Did you know you can crochet directly onto flip flop soles? These cool crochet sandals with leather/suede straps look amazing!
Twinkle Light Party Skirt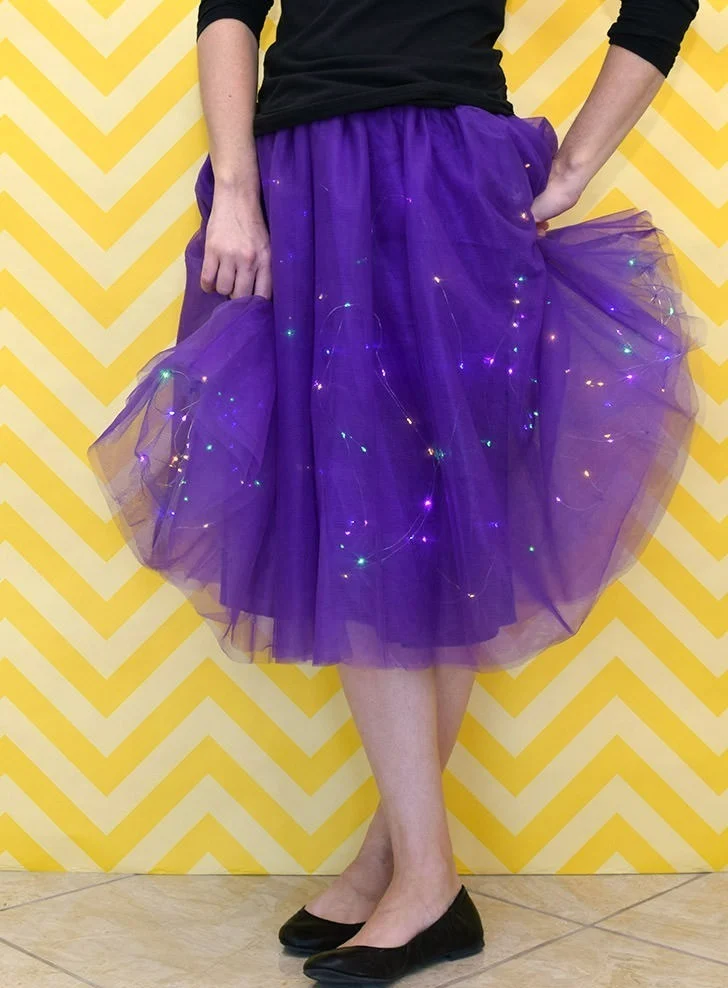 Really show your festival spirit with a twinkle light party skirt! It's made with battery operated twinkle lights, so as the sun goes down, you get to shine! Imagine all the different colour versions you could make of this skirt.
PIN THIS: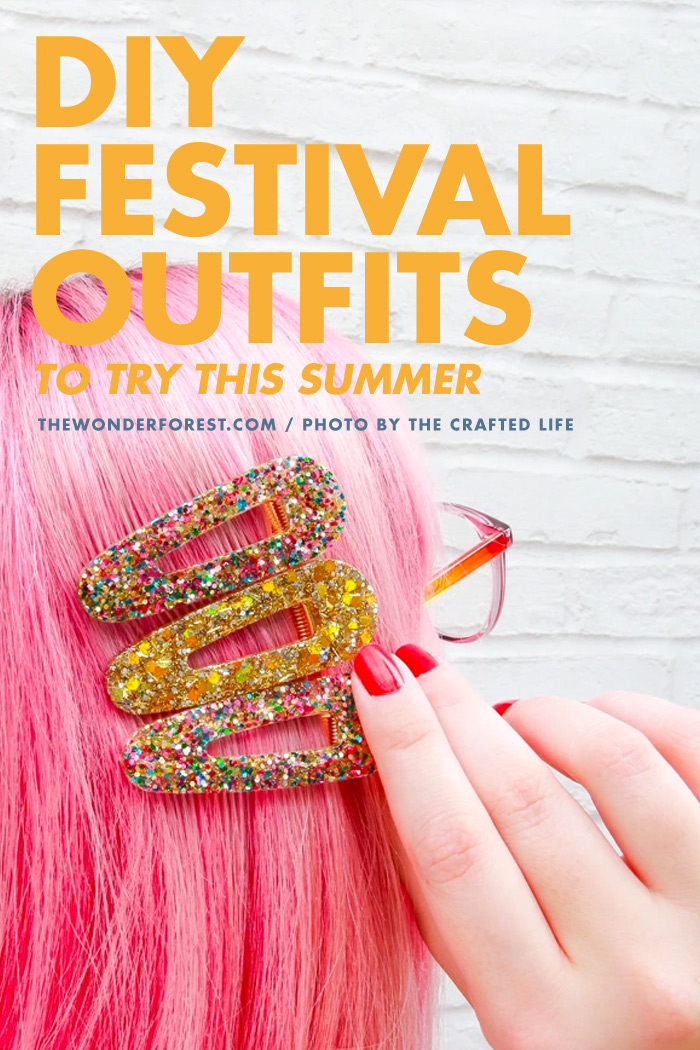 Last Updated on