Whether you're into a cottage core aesthetic or just want some cute and personal elements around your home, embroidery art is a trendy and fun option. Learning this skillset means you can create custom art and special touches for every room – whether it be customizing a pillow or creating a special message to be hung on the wall.
Let's get into some embroidery projects that are perfect for creating that special touch in your home!
Home Sweet Home Embroidery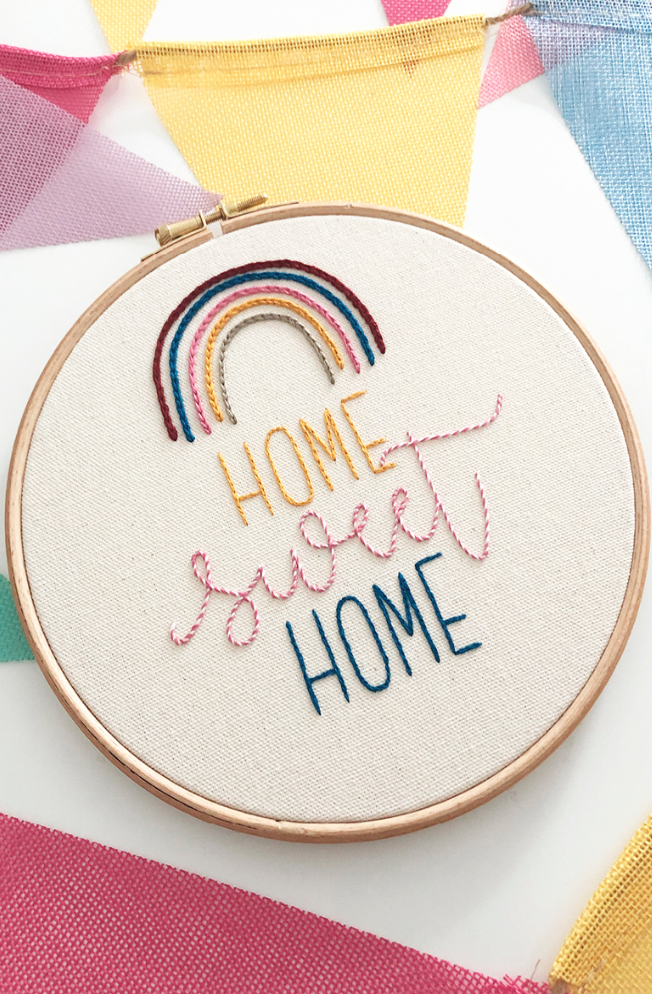 Here's a classic that every home needs! Hang this Home Sweet Home message above your door or at your front entrance and start every visit with a welcoming impression. The embroidery project is free to download.
Plant Embroidery Art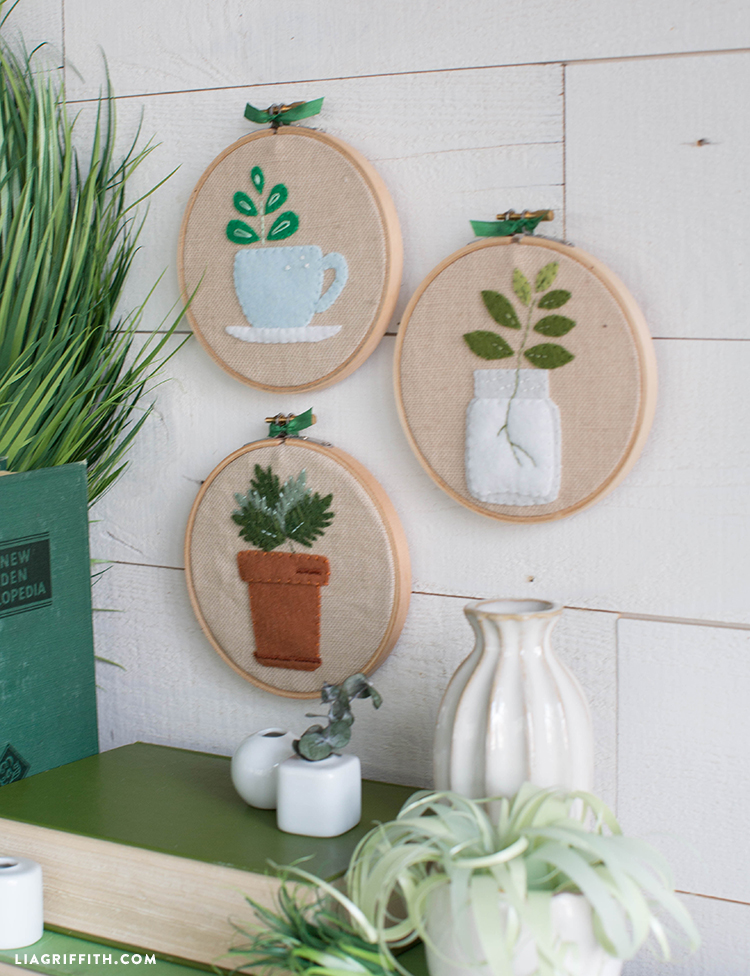 This is the ideal project for all those plant mommas and botanical lovers! The embroidery project combines felt with simple techniques to create three lovely pieces of art. Hang above your plants or in your sunroom – this one is going to look cute no matter where it goes!
Embroidered Pillow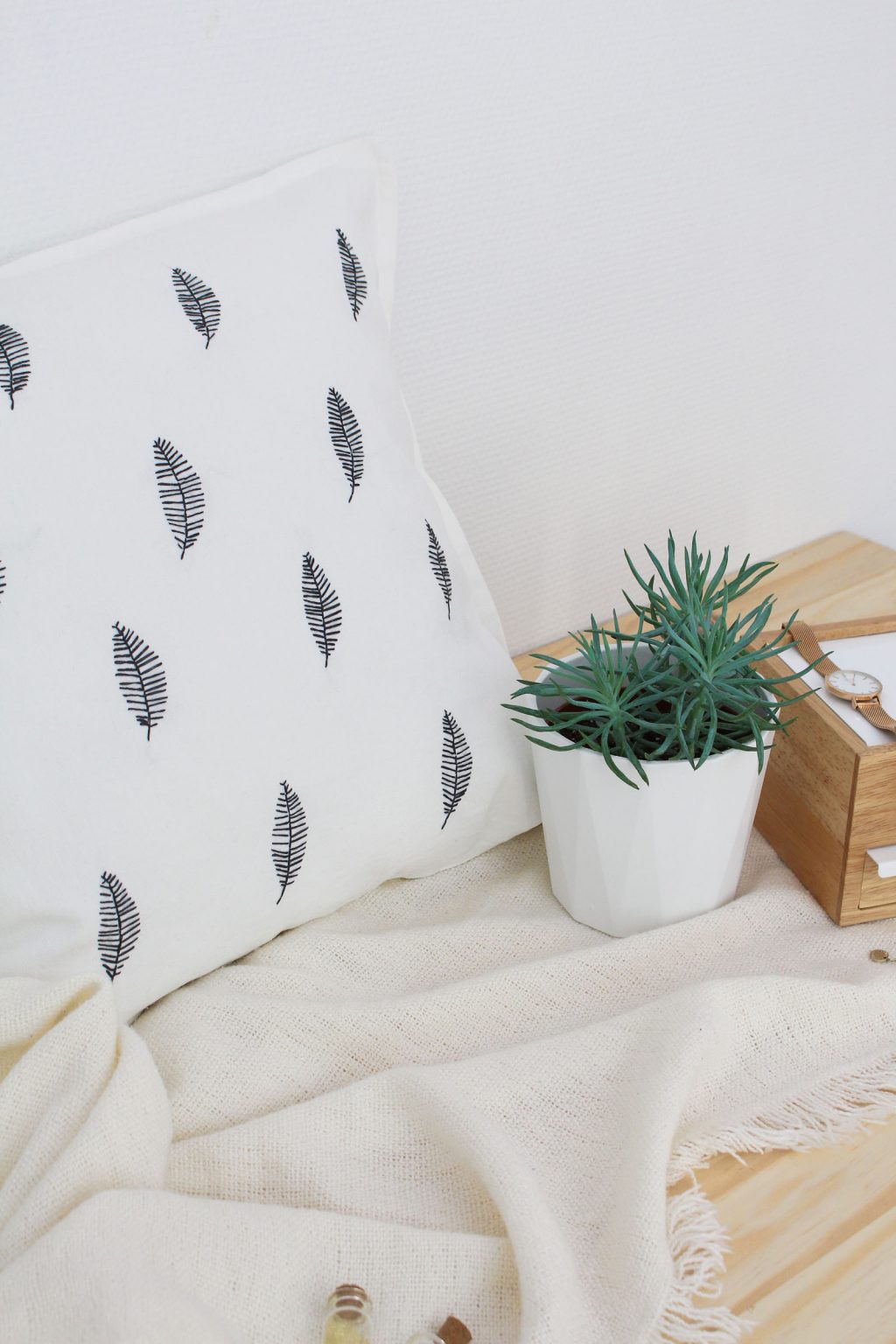 Take any old pillow case and make it feel new again with this creative embroidery project. As you will see more of in this post, adding small touches of embroidery to textiles is a great way to give a custom feeling to your home decor.
Embroidered Blanket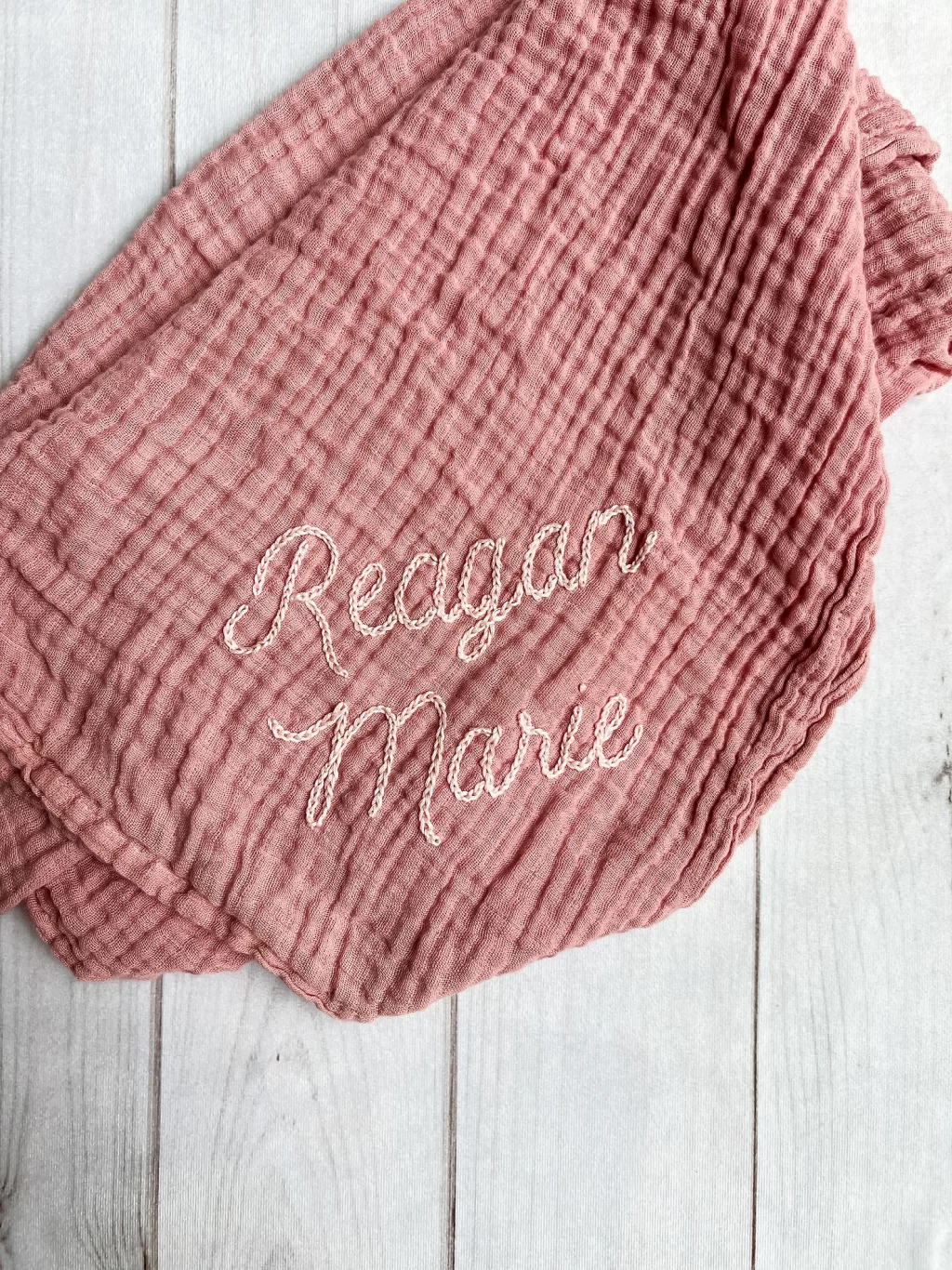 Do you have a new baby on the way or maybe want to create a one-of-a-kind item for your child? This custom embroidered blanket is perfect for your nursery or for gifting at a baby shower. You can also apply this technique to any blanket in your home.
Mini Summery Framed Embroidered Art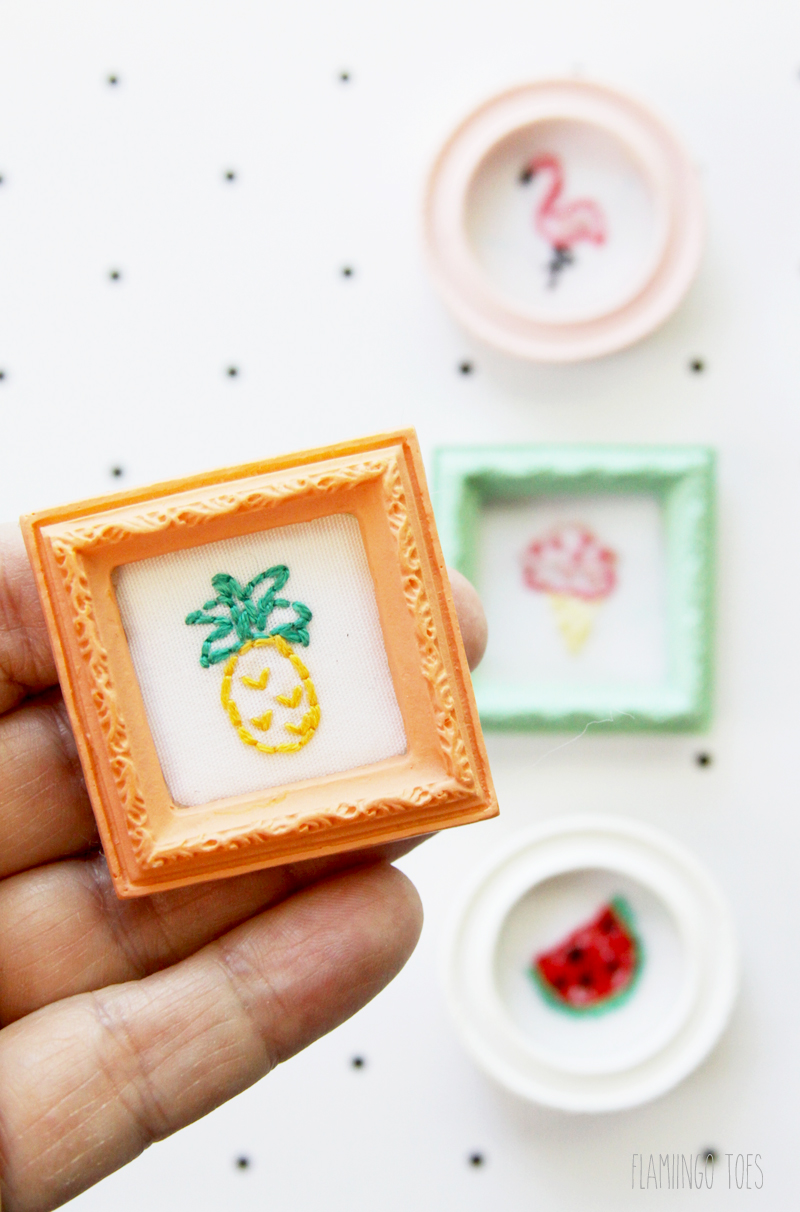 Mini art may just be the cutest thing you can add to your home! Great for the kitchen or a bathroom, these mini frames feature teeny tiny embroidered fruits to get your home in that summer mode.
Floral Embroidery Dish Cloths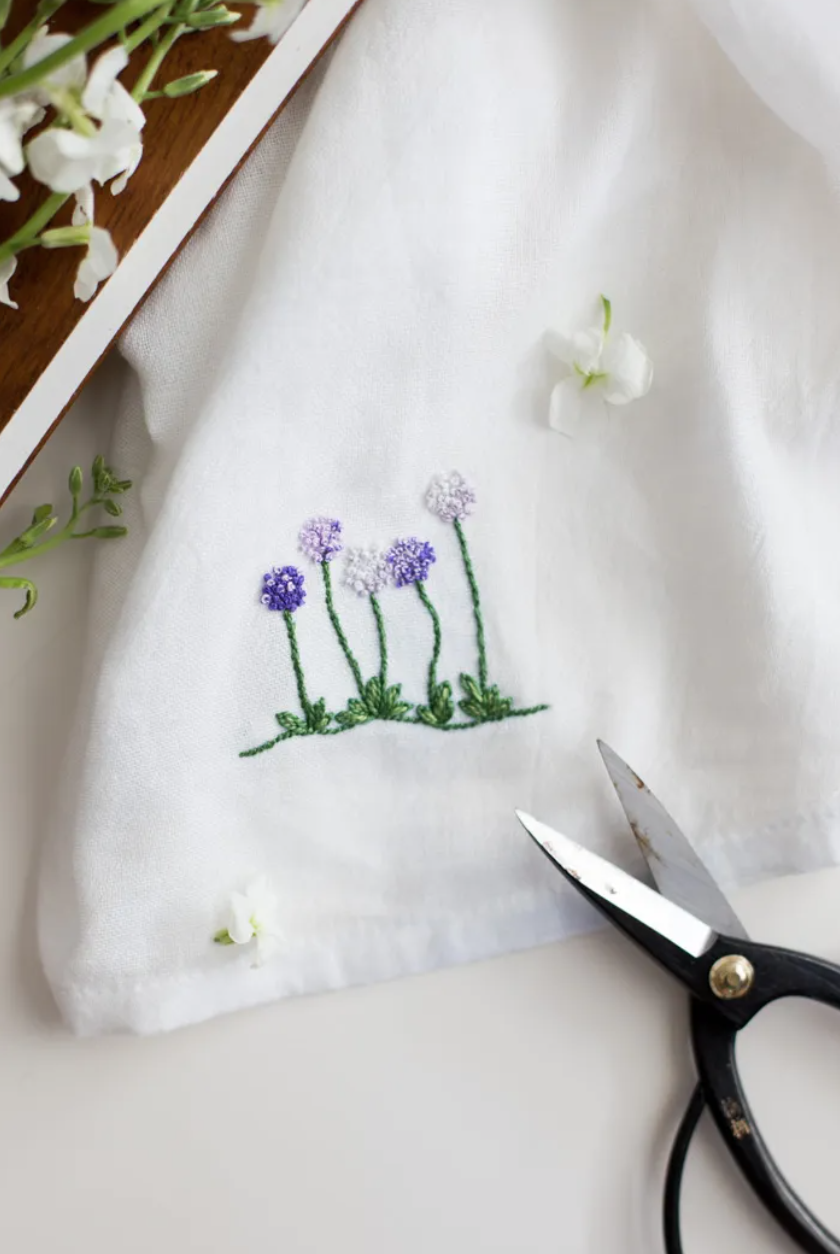 Since any textile can be transformed with a touch of embroidery, dish cloths are also a great option. You may want to set these floral embroidered dish cloths aside as 'decorative-only' dish cloths or take them out for special occasions to use in your place settings.
Chicken Embroidered Tea Towel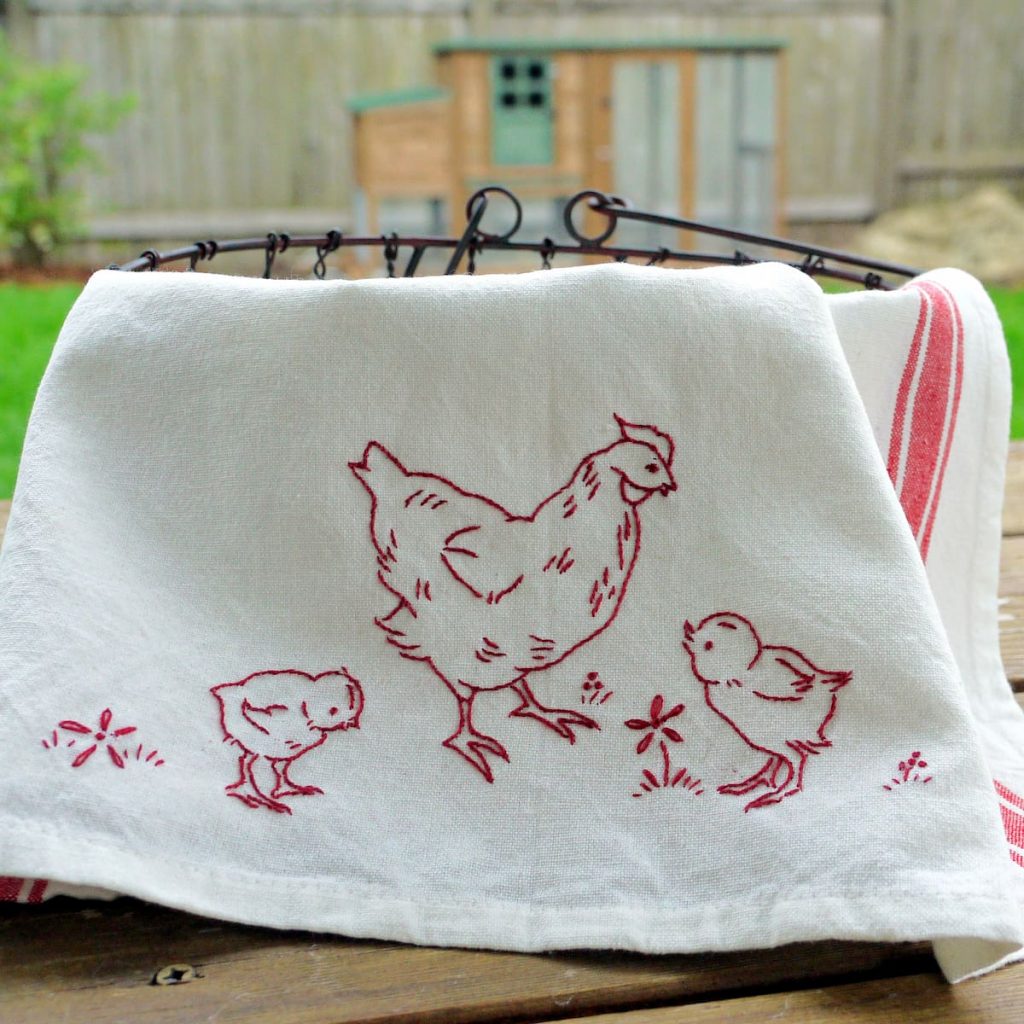 Here's one more embroidered tea towel idea, this time for a country style kitchen! Redwork is a form of embroidery that was popular through to the 1920's, which uses an embroidery thread called Turkey Red. Get the free pattern here.
Bouquet Embroidery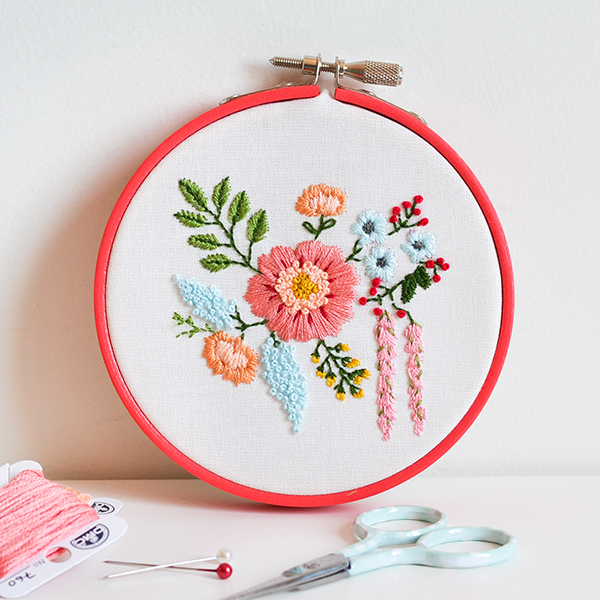 Do you love having fresh flowers in the home but hate how quickly they die? Bring that floral feeling in with some beautiful and bright embroidery art! This free embroidery tutorial is easy to follow.
Sewing Machine Embroidery Art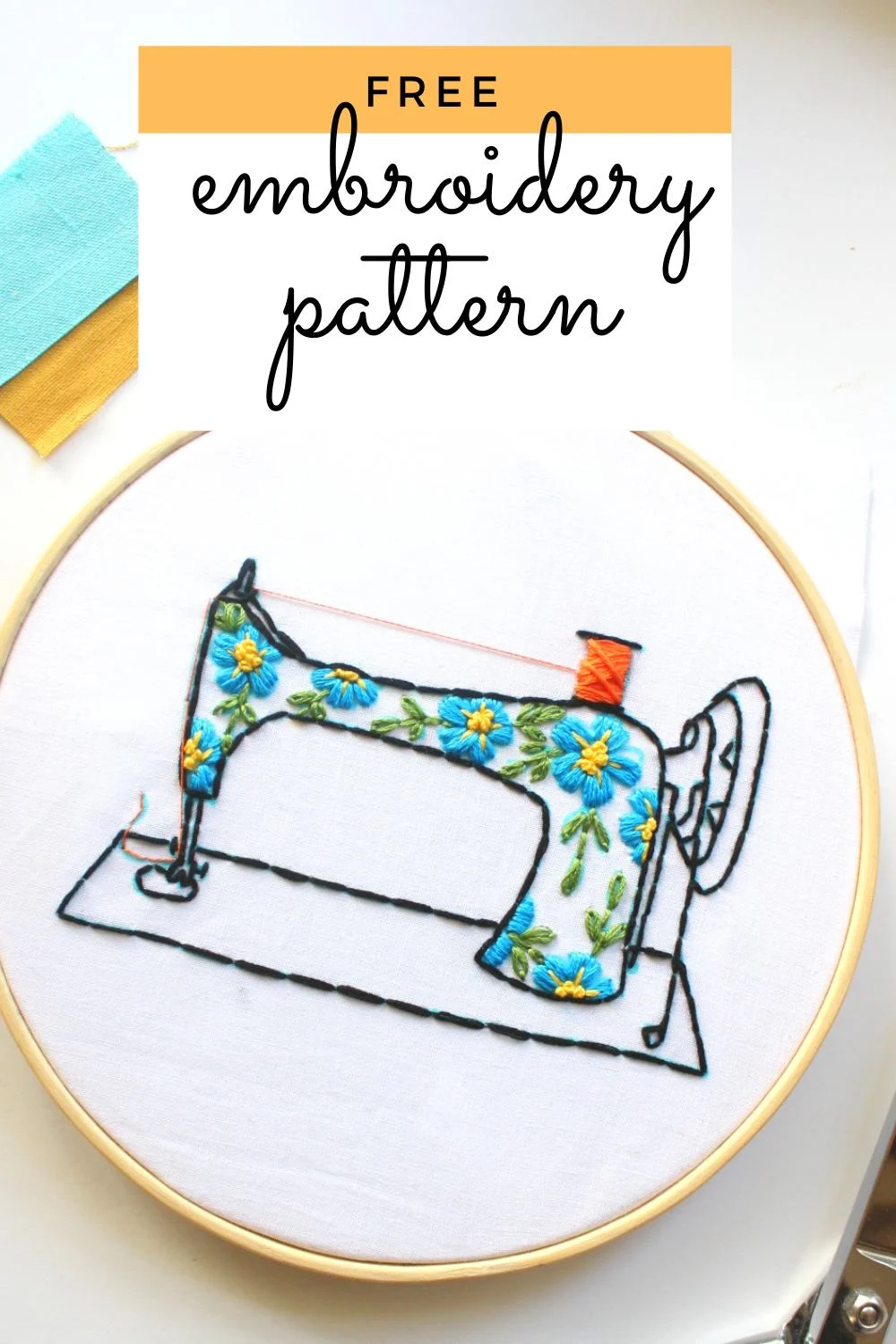 Does your craft room actually put your hard work and skill on display? Add something sweet to your space with this super easy sewing machine embroidery art.
Home Message Embroidery Art
This lovely message is another reminder of how special home can be – especially if shared with the ones you loved! This home message embroidery art also makes for a great housewarming gift if you know someone who's recently moved!
Jam Jar Cover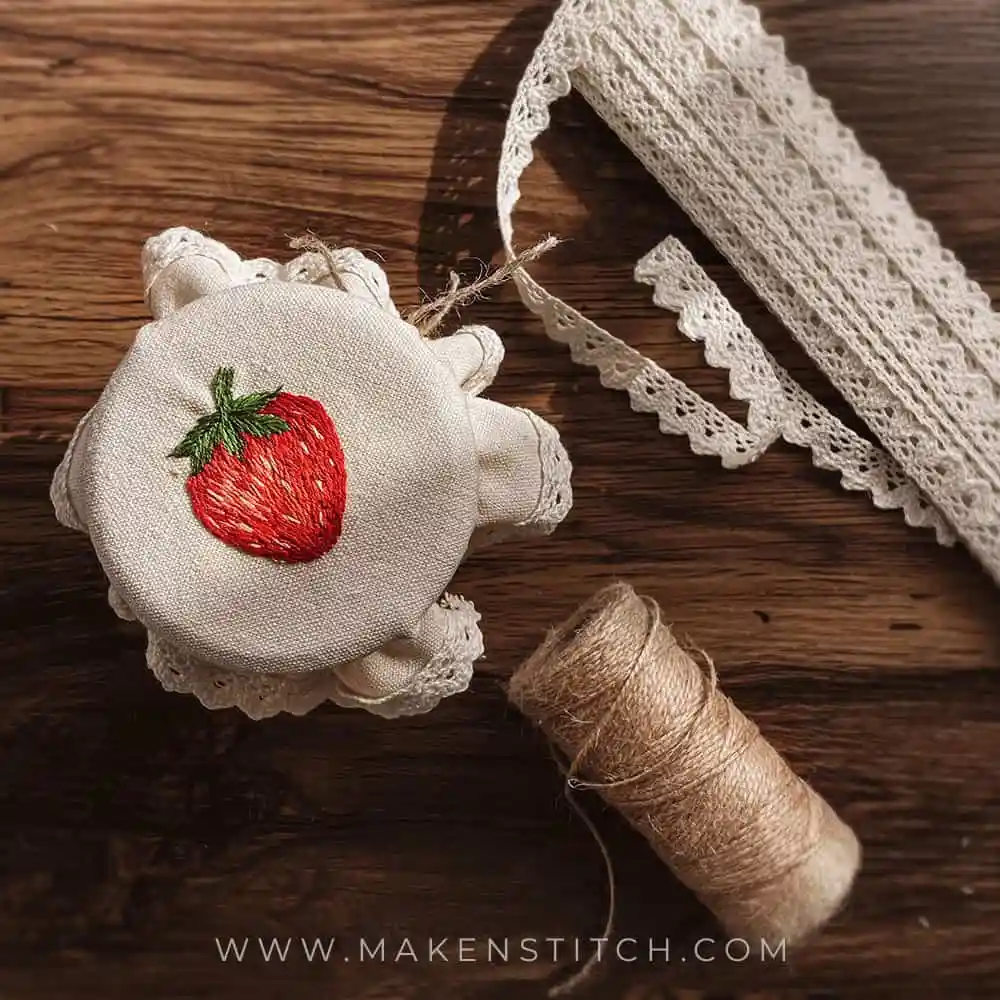 This has to be one of our favourites on this list! These embroidered jam jar covers are a must-have for your homesteading lifestyle. Of course, customize the fruit that you embroider to match the flavour of jam within!
Embroidered Letter Bunting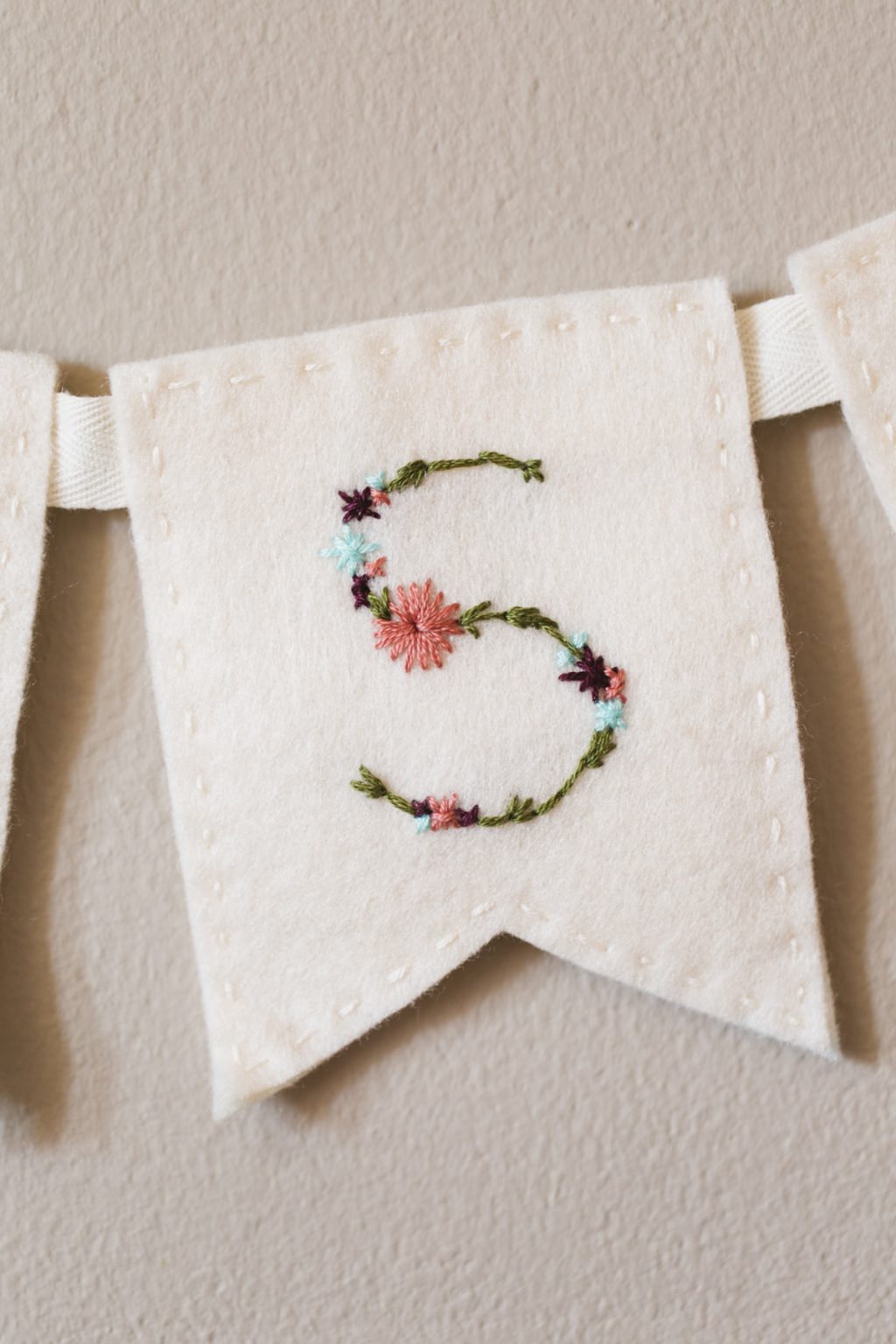 Do you love displaying bunting over your doorways or mantle to celebrate different occasions and holidays? Here's a creative idea that involves embroidering custom letters on your bunting for a sweet vintage look.
Lemon Pattern Embroidery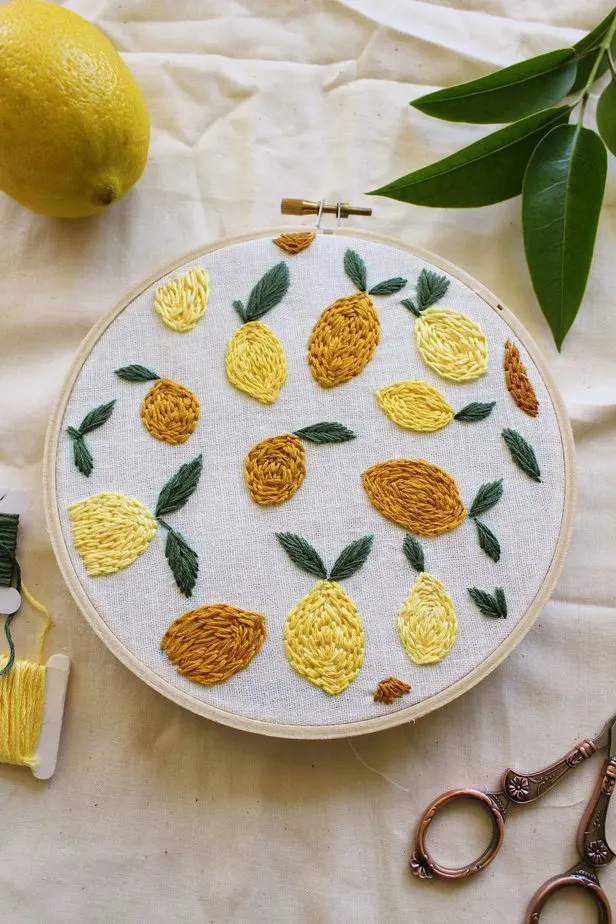 When life gives you lemons…embroider! This amazing embroidered lemon pattern would be perfect for a sunny kitchen, and is easy to follow for beginners.
Floral Book Embroidery Art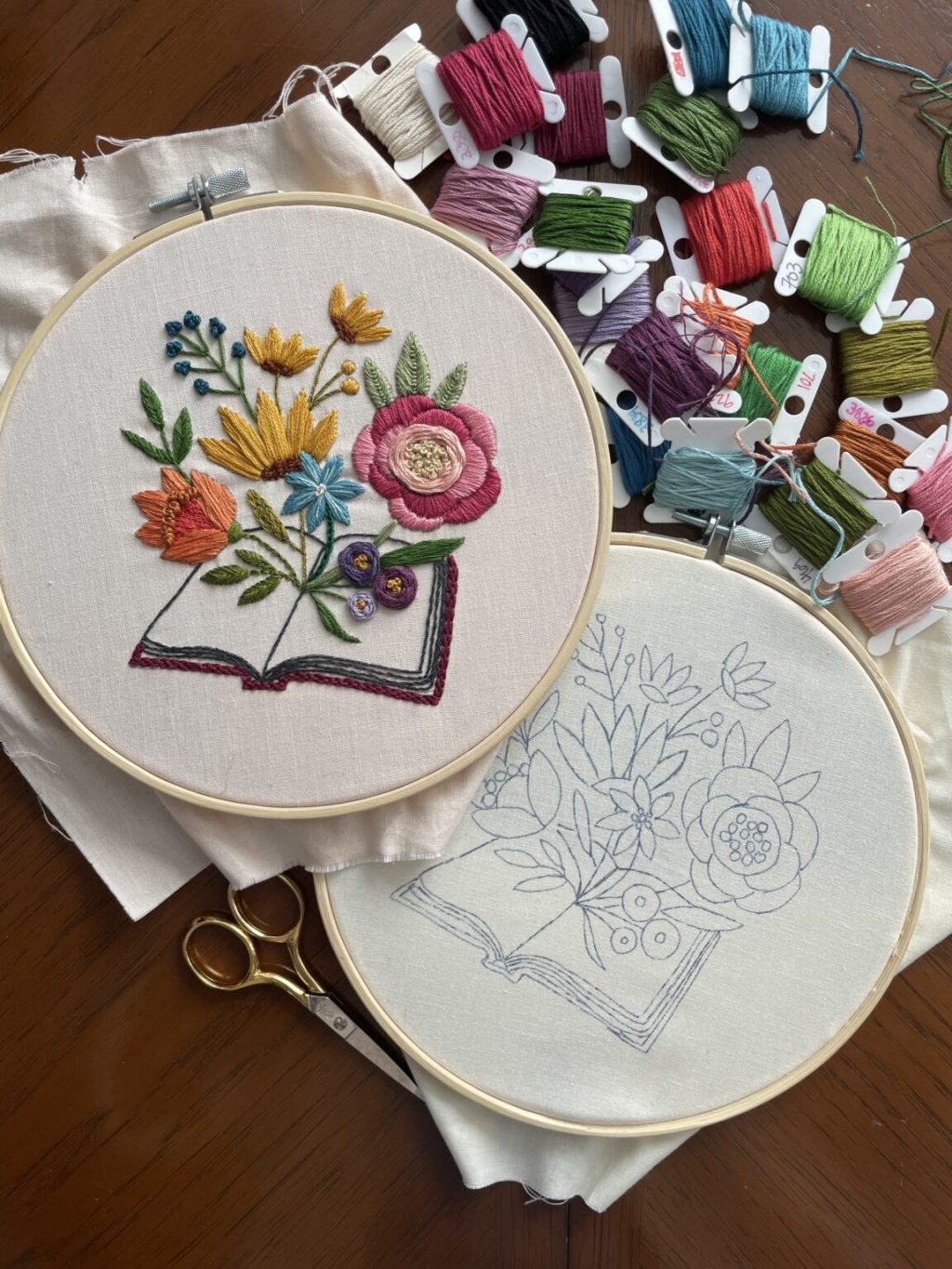 Looking for something special to hang in your reading nook or home library? Make it yourself with this creative and bright 'blooming books' embroidery by The Mom Creative!
Embroidered Vintage Throw Pillow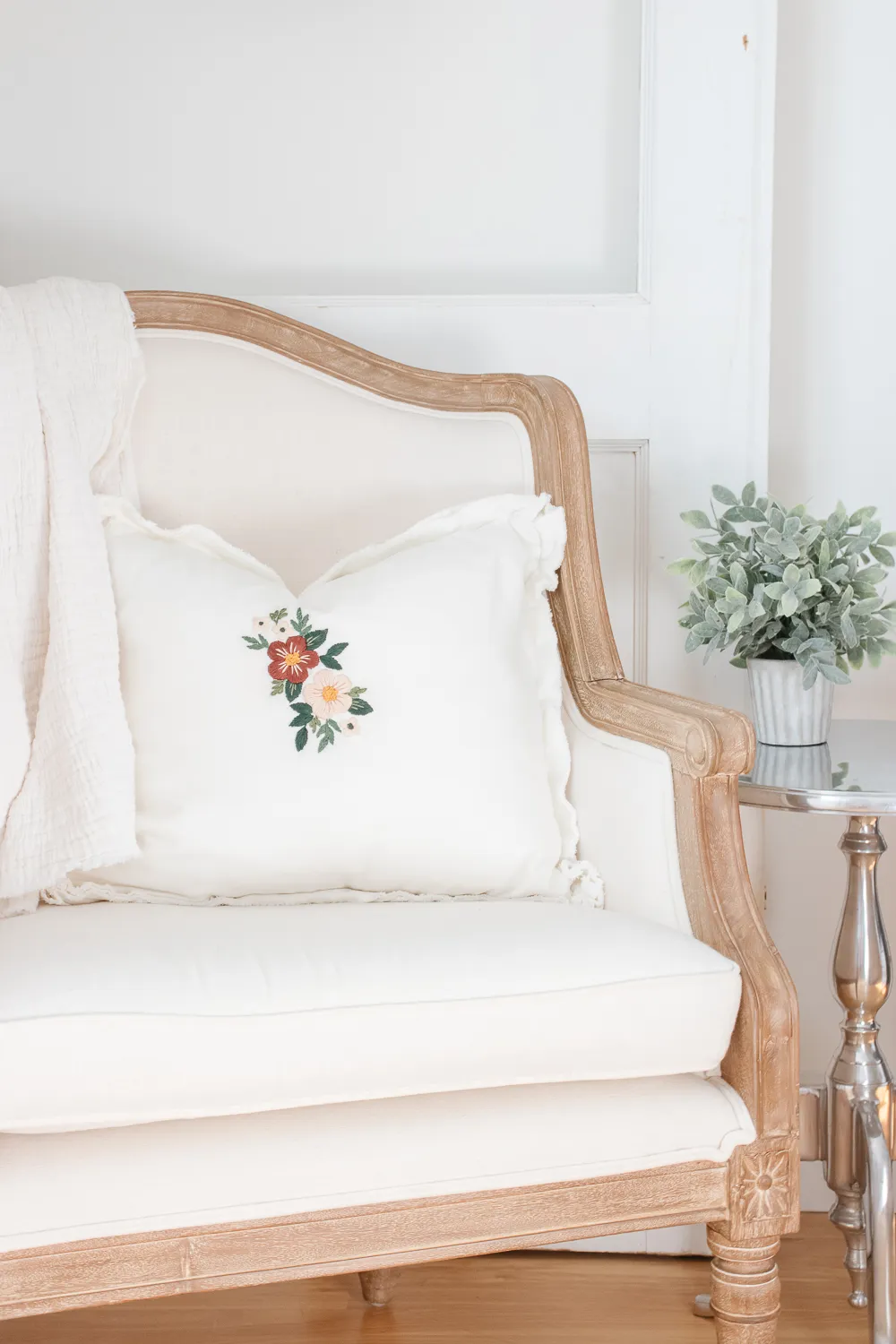 Rounding off our list is a quaint and vintage feeling pillow featuring a beautiful floral embroidery pattern. These personal touches will make your home feel cozy, welcoming and unique. Embrace these patterns and adjust them to your style and you'll have some amazing embroidery pieces for your home in no time.
PIN THIS: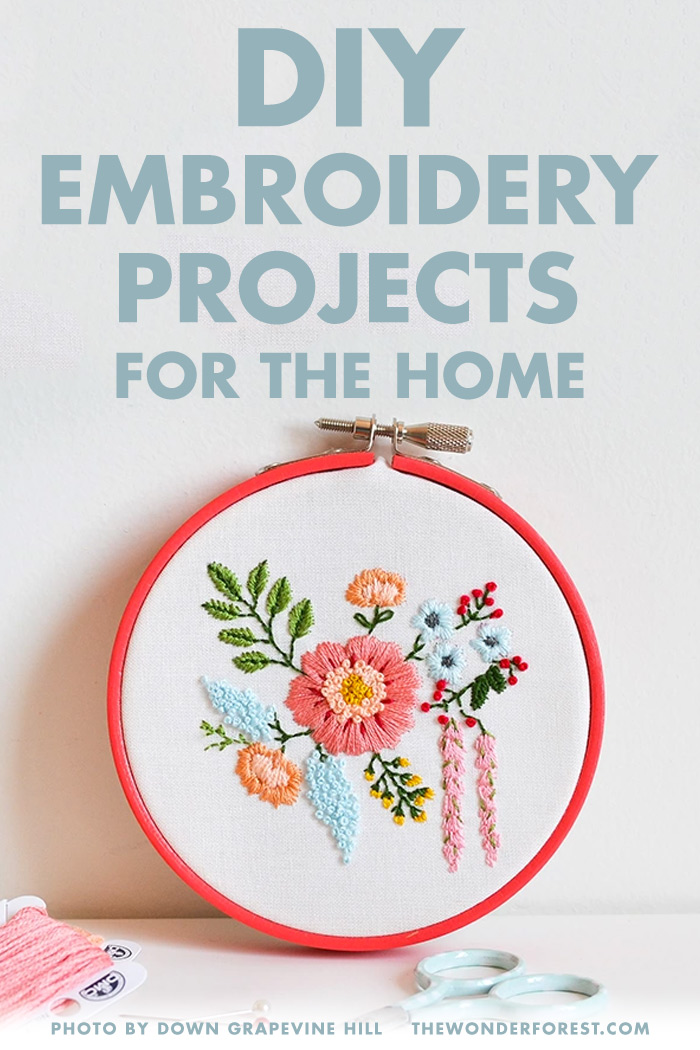 Last Updated on