Sweater weather is on the horizon, and that means it's time to start planning out your fall knitting lineup! It may seem like autumn comes earlier every year with stores, coffee shops, and social media plugging pumpkins before the temps have dipped below 80.
But if you're a knitter, or thinking about learning the skill, it's your chance to get ahead of the game. Then when September 23 rolls around, bringing with it those chilly fall mornings, you can cozy up with your new chunky knit blanket and a mug of coffee or tea (and your next knitting project, of course.)
If you're on the fence about learning to knit, or just looking for inspiration, you'll be picking up those needles soon. We've sifted through all of the comfy sweaters, socks, and hats that you can make this fall, and curated 20 easy fall knitting patterns for you to enjoy!
Knit Pumpkins
Small knitted pumpkins can be a better decoration than the real thing–they can be used year after year, and lend a feeling of coziness to your home. This knit pumpkin pattern is easy, knits up quick, and the featured colour scheme is perfect for farmhouse decor.
Garter Stitch Infinity Scarf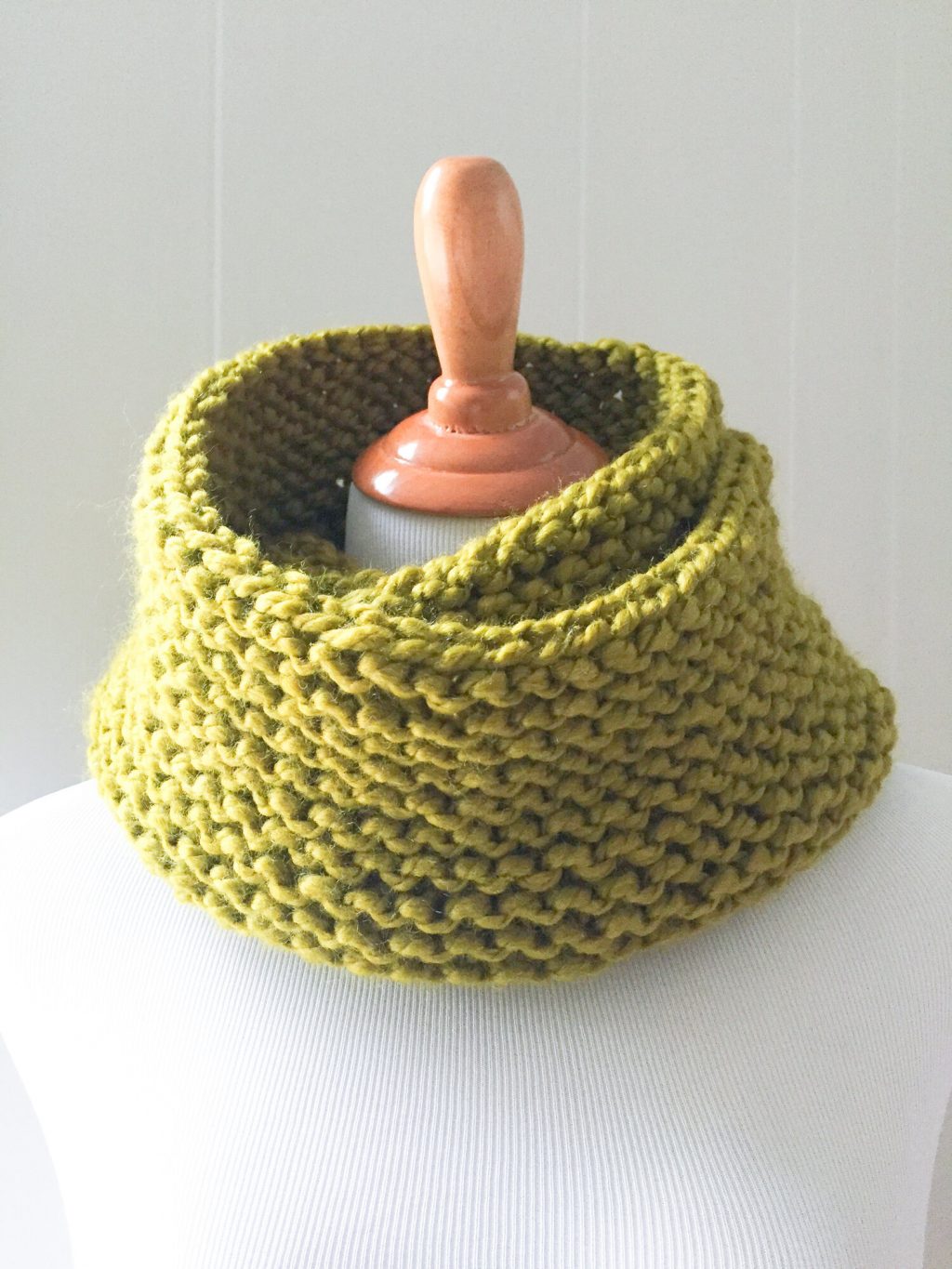 Infinity scarves may have gone the way of skinny jeans, but if you live in an area where it snows as early as mid-September, you know how important it is to have a scarf you can trust not to fall off during your busy day! This is a perfect beginner infinity scarf pattern–you can choose to either knit on circular needles or knit flat.
Simple Ribbed Beanie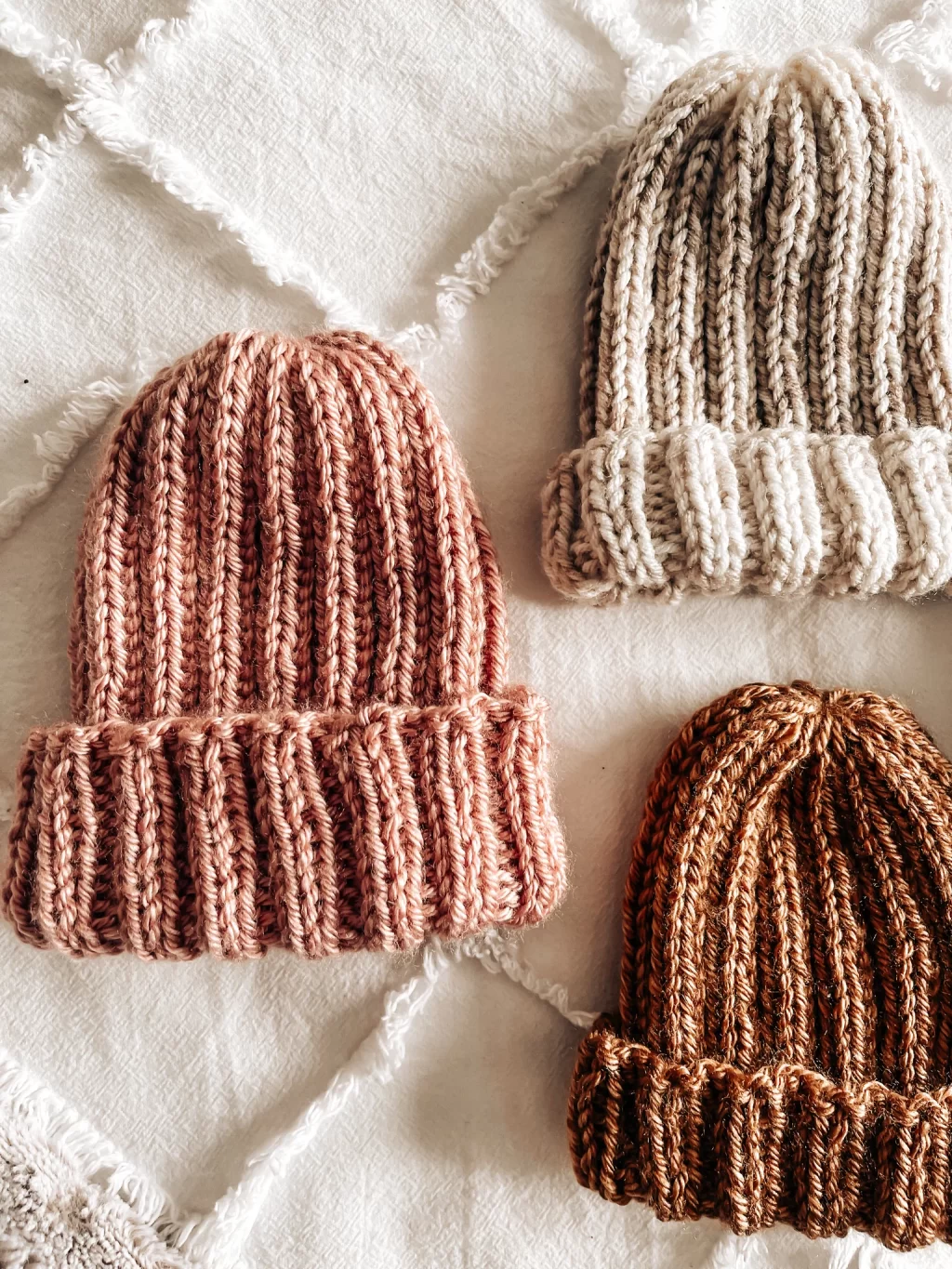 An easy ribbed beanie in a muted harvest colour is sure to get your season started off right! Add a plaid scarf, and your fall uniform is set. Even if you live in a not-so-cold climate, we won't judge if you want to wear a cute beanie like this one!
Lumber Jill Cowl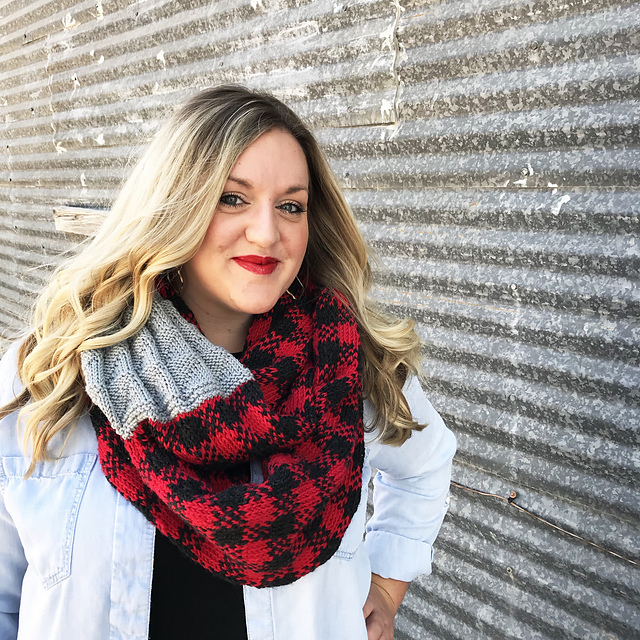 Buffalo plaid is a must when fall rolls around! The Lumber Jill cowl is a fun way to practice knitting with colour work and varying textures. The red and black cowl reminds us of crisp fall evening walks.
Harvest Throw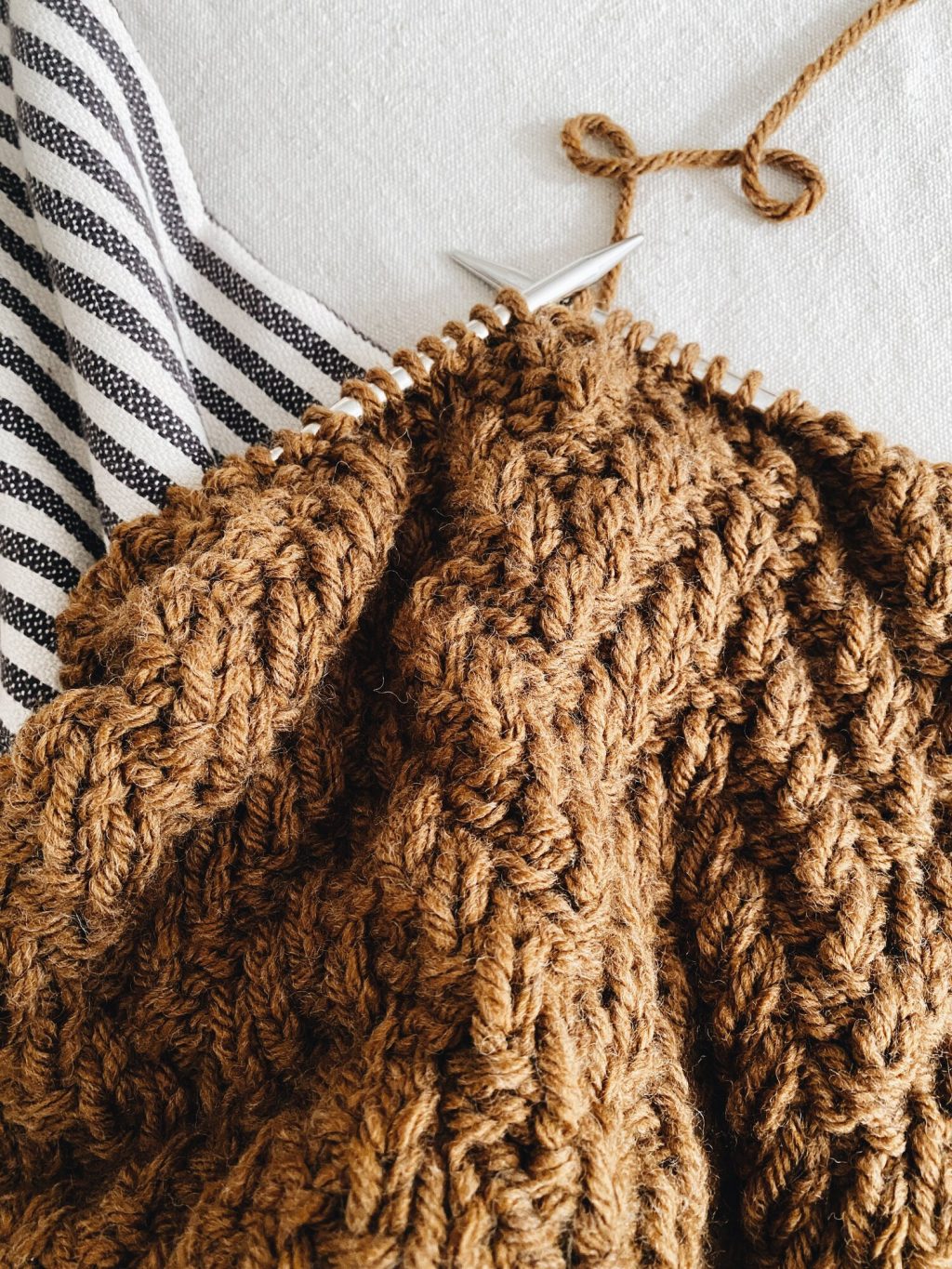 A cozy blanket is a must for fall! Made of bulky yarn, this blanket gives the appearance of an advanced cabled pattern, when in fact the texture is achieved very simply by alternating knit and purl stitches. A very good option for your first charted pattern!
Simple Socks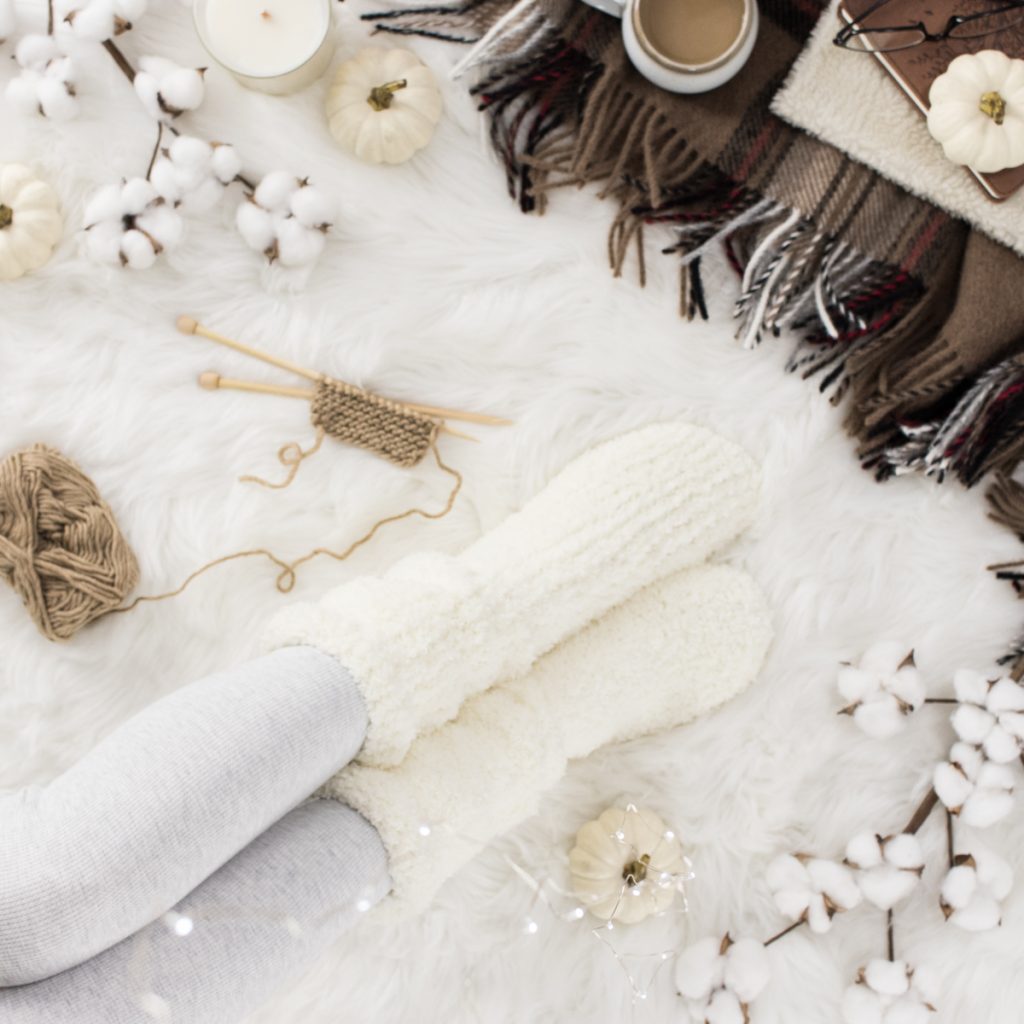 This is a simple, straightforward sock pattern using a fuzzy baby blanket yarn, so the finished product is super soft! Once you knit a pair for yourself, you can whip up some extras to have on hand for holiday gifts.
Blanket Scarf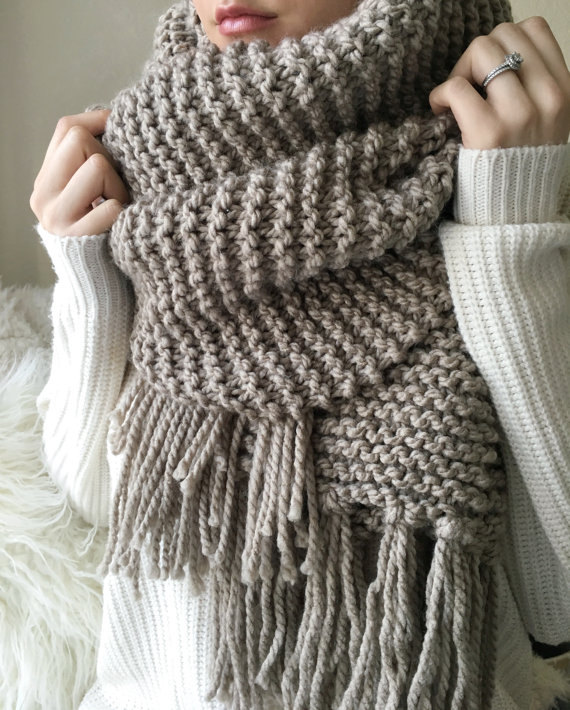 Is any scarf truly a blanket scarf other than this one? This giant cozy scarf really feels like you're wearing a blanket, and best of all, you don't have to be an expert to make it. It's simple to knit, using only the garter stitch.
Pom Pom Boot Cuffs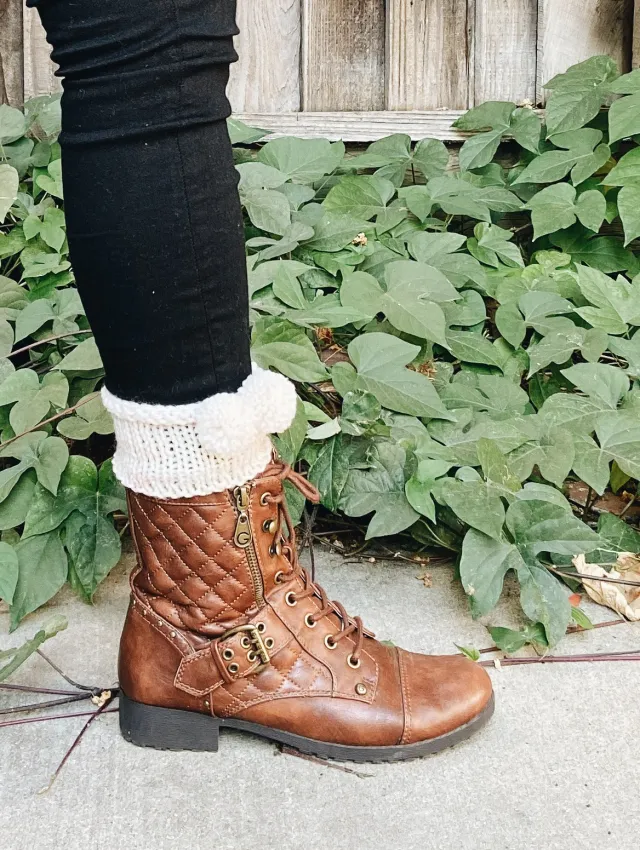 Cozy boot cuffs set the mood for autumn, and the pom poms added to this pattern are fun and unique. It is a very simple stockinette and rib pattern you could probably make in a couple hours, and these cuffs will wear well right into winter!
Easy Leg Warmers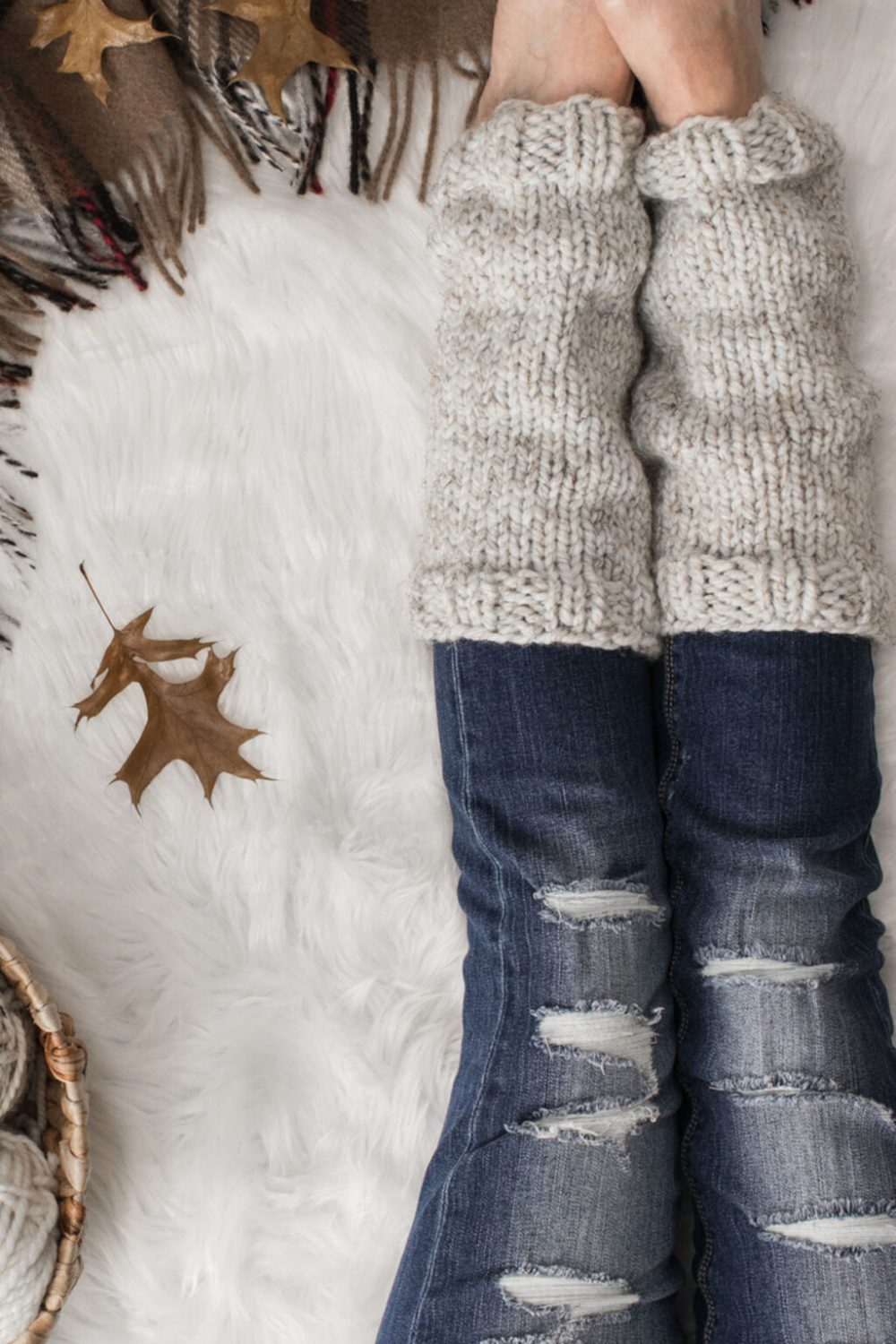 Take boot cuffs a step further and make these leg warmers! This super bulky yarn lends itself well to simple patterns, so even if you're a beginner knitter, you can confidently wear these leg warmers.
Bulky Pumpkins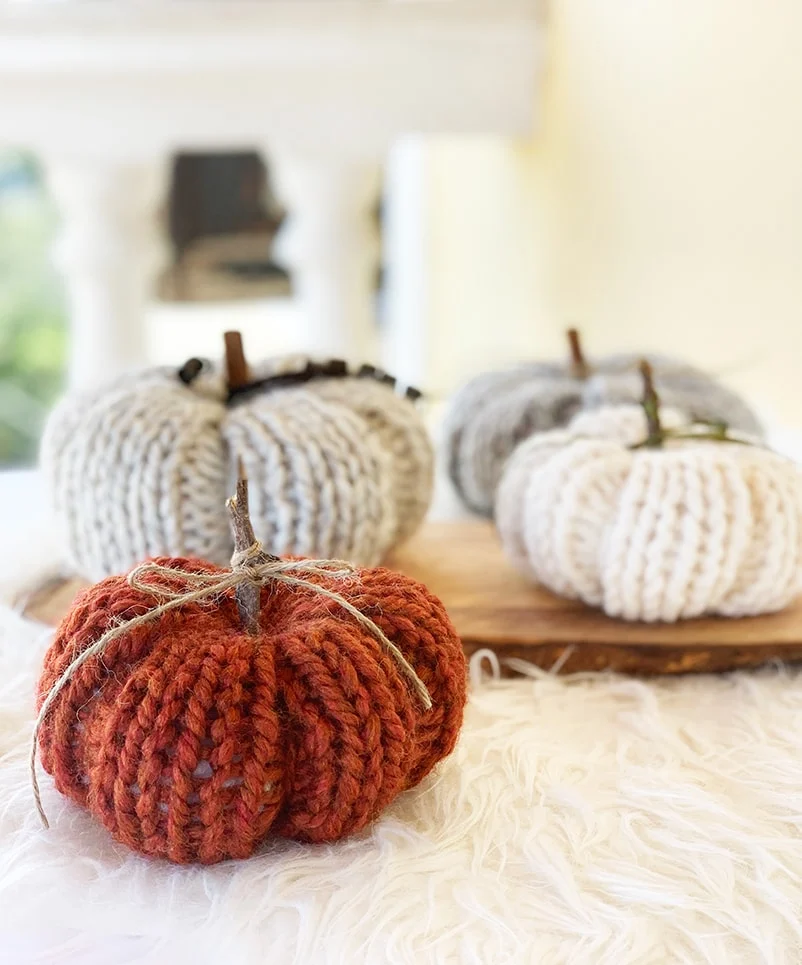 If you need to use up some bulky yarn, try these pumpkins! They cleverly use twigs or cinnamon sticks as the stems. You can make up to 5 pumpkins in only a few hours, and end up with some sweet looking pumpkins to usher in the autumn season.
Chunky Knit Pillow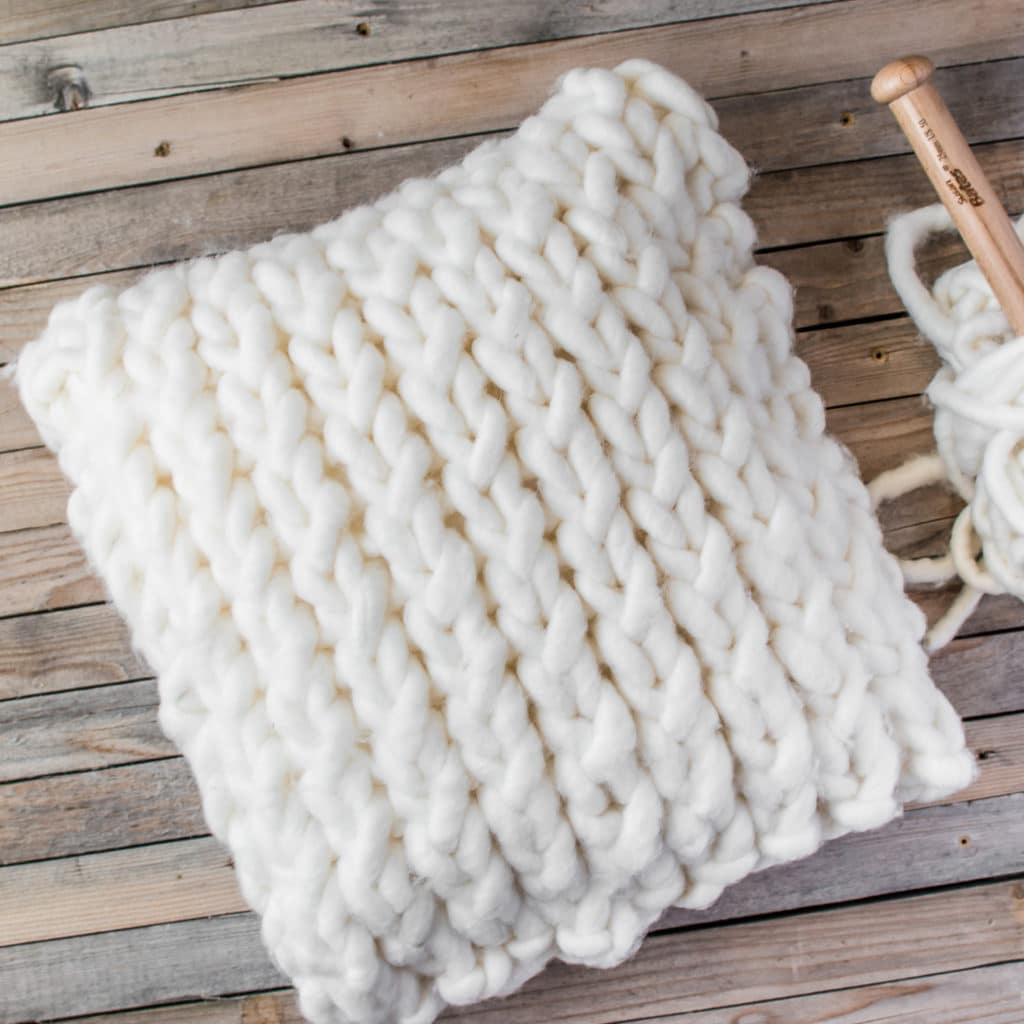 If you want the look and texture that a giant chunky knit blanket brings, but don't want to make quite that much of an investment (even if you make one yourself, the yarn is expensive!) try this chunky knit pillow. It adds a cozy texture to a living room or bedroom without spending several hundred dollars.
Giant Garter Scarf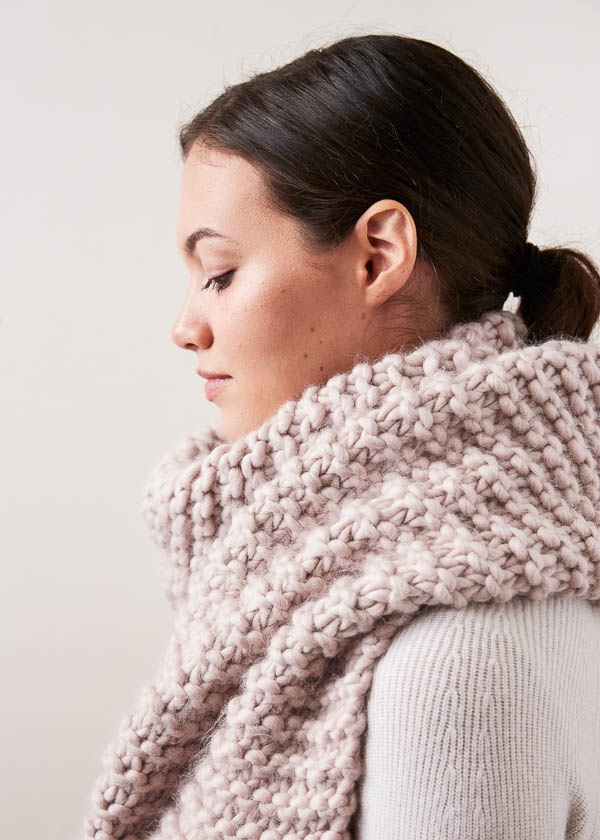 This scarf is proof that you don't need to be an experienced knitter to enjoy the comfort of chunky knitted fabrics! There is nothing easier to knit than a scarf, and this simple garter stitch pattern still looks like it could grace a fashion magazine.
Simple Knit Sweater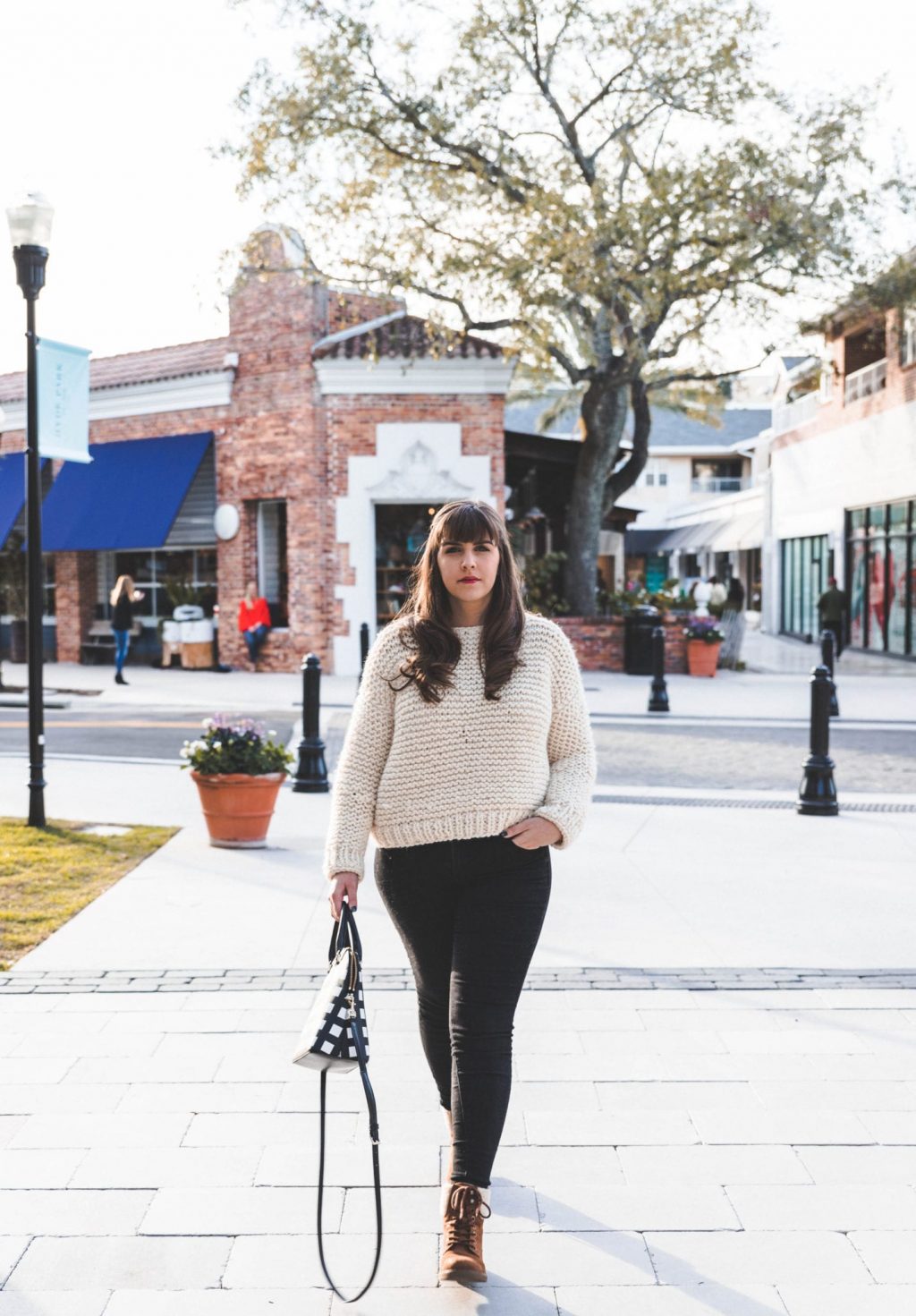 For advanced beginners ready to dip a toe into the waters of garment making, this easy, classic sweater pattern is a good place to start! It's also a really nice piece to have in your closet, and pairs well with many fall outfits.
Autumn Leaves Decorations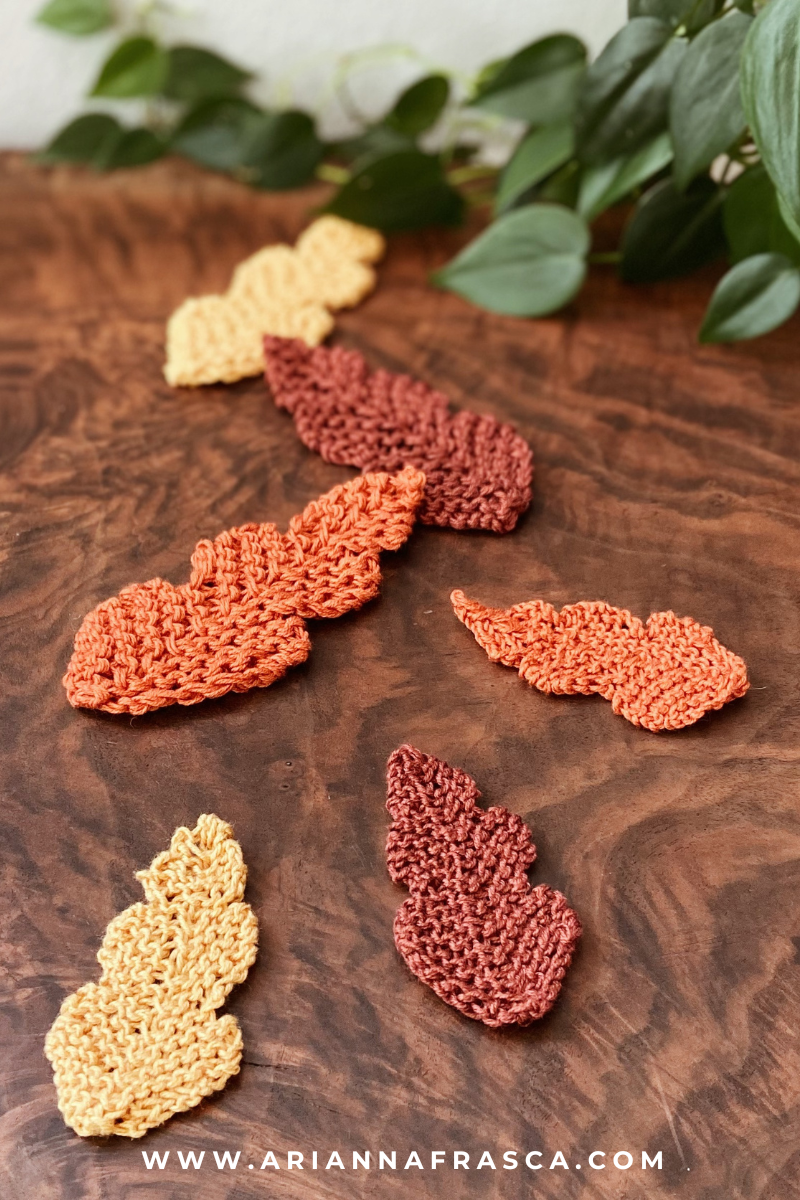 Knitting small decorations is good practice for beginner knitters–since you're only knitting a small piece, it's easier to go back and fix if you made a mistake! These pretty knit leaves provide practice with decreases and passing stitches over without the pressure of a large project.
Woodbury Cardigan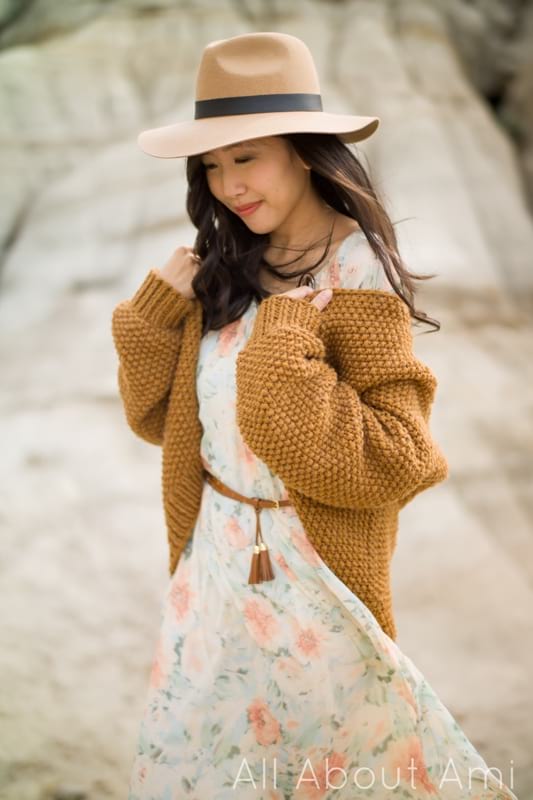 We all need an oversized, bulky yarn cardigan when the weather starts getting cooler. This cardigan uses seed stitch for a unique texture.
Chunky Knit Blanket Pattern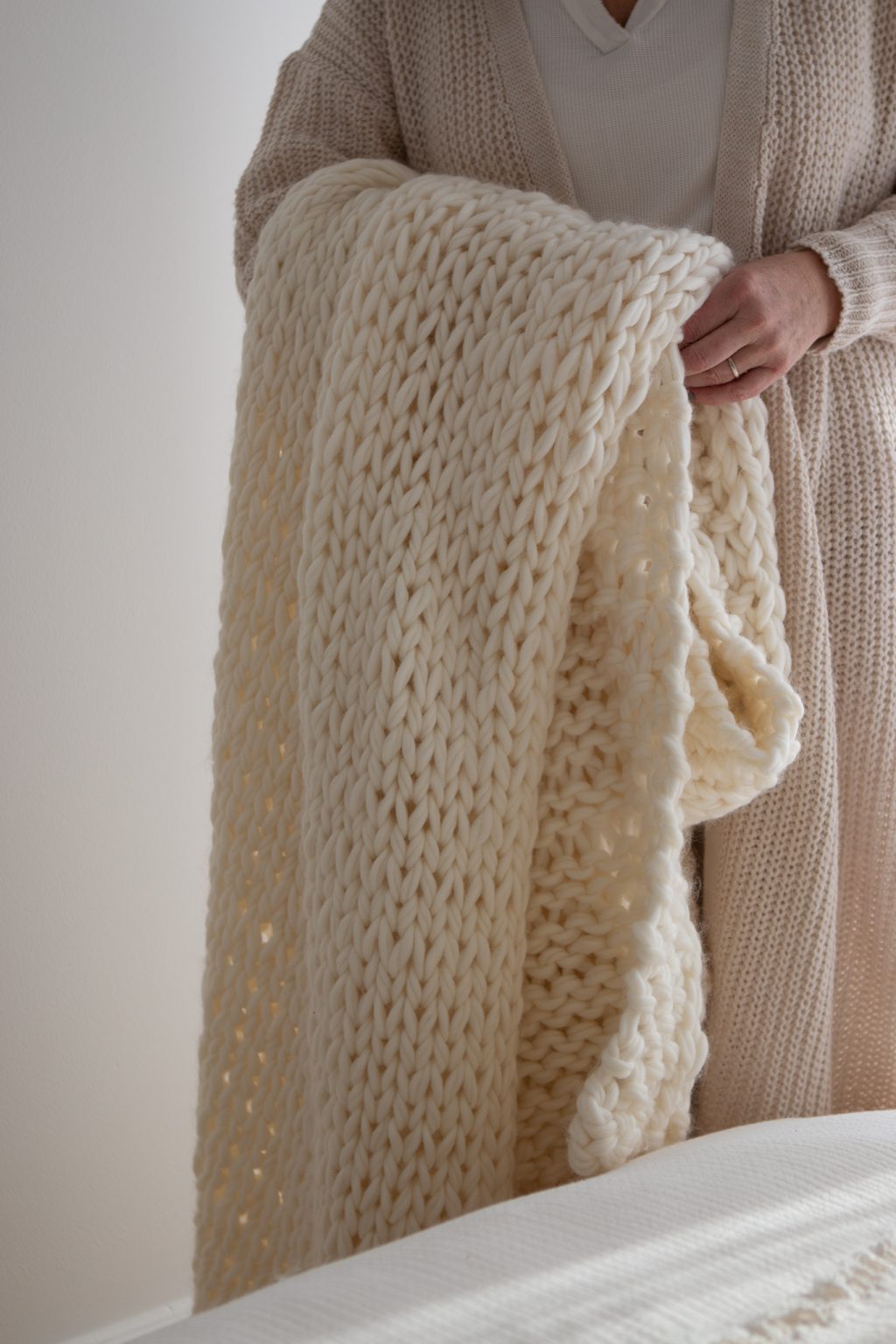 Giant chunky knit blankets have stuck around since they first became popular a few years ago, and with good reason! They are classic pieces that provide a hygge feeling to any room. This one is even prettier when you add the optional tassels.
Callie Crop Top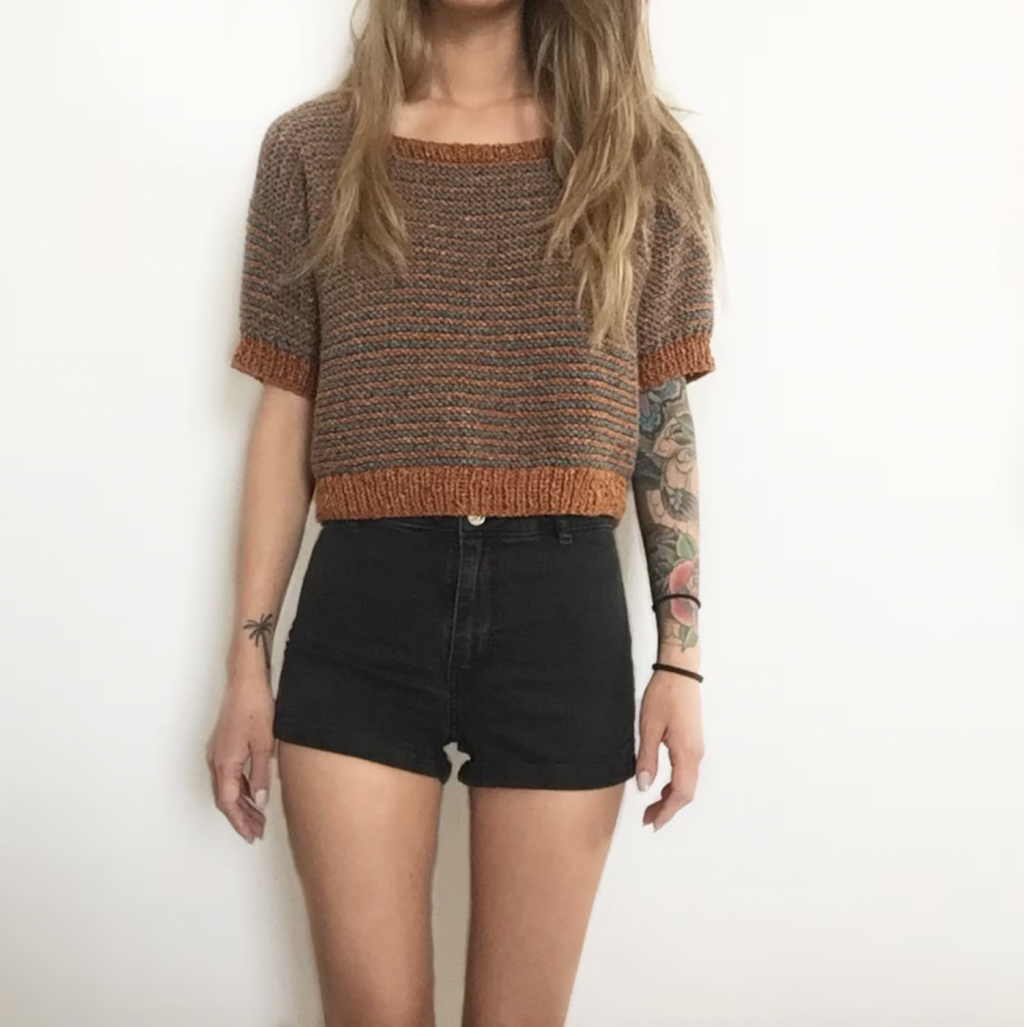 Another great first garment, the construction of this light crop sweater is simple and the pattern is easy to follow, even for beginners. The half length sleeves are perfect for those warmer days, but the warm color tones are still reminiscent of the season.
Knitted Twist Headband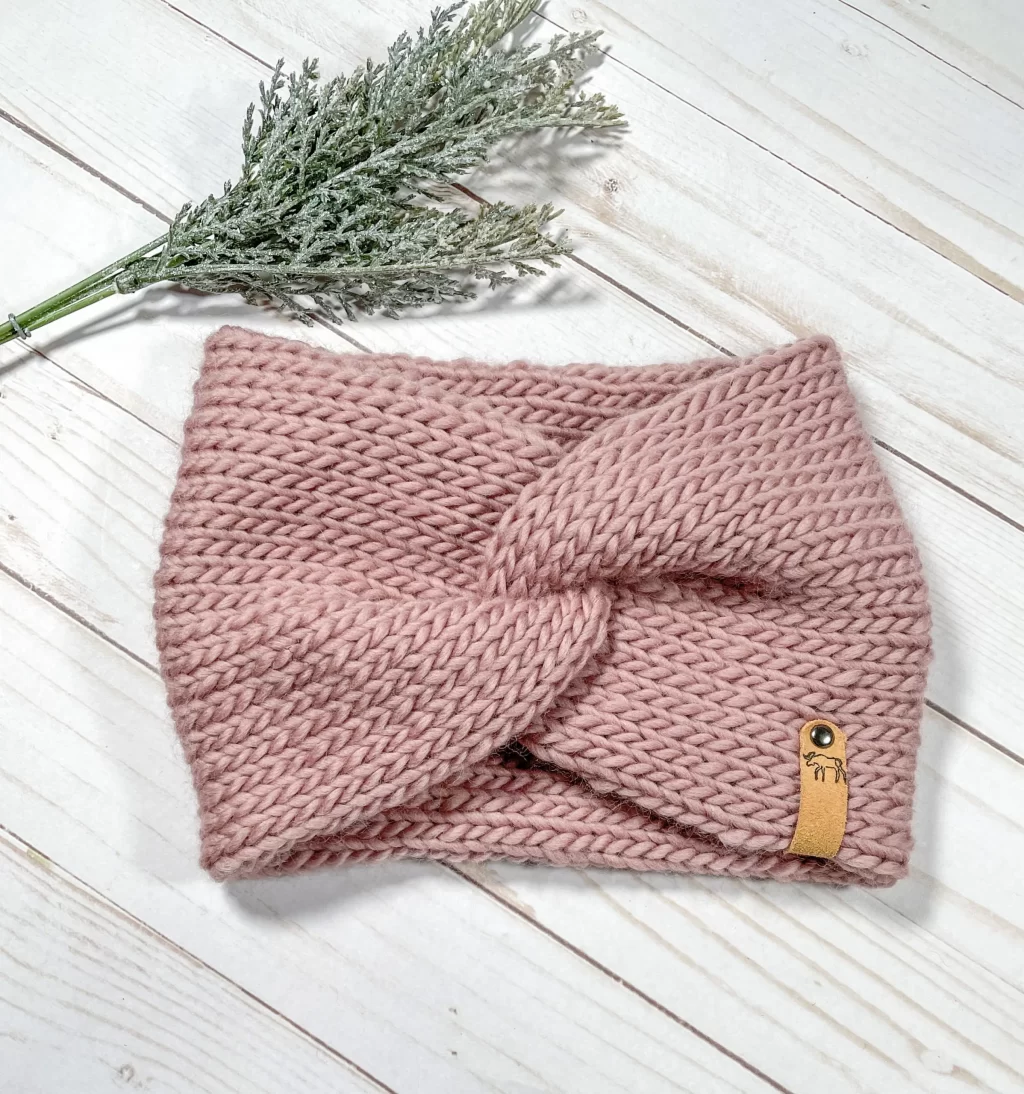 A simple twist headband is a perfect accessory for fall. This pattern is knit in a tube shape and then sewn together, so it is two layers thick. Just as nice as any you'd find in a store!
Knit Acorn Decorations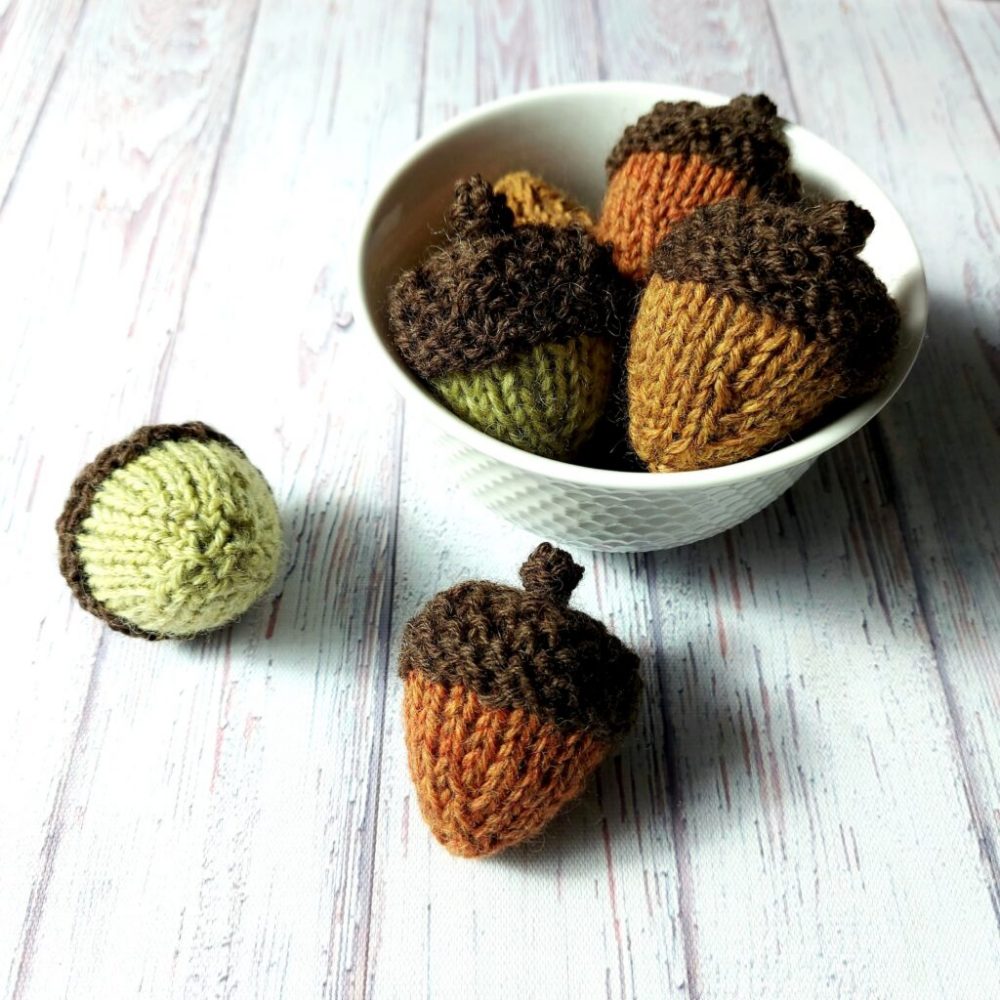 Another cute knickknack to decorate for fall! Even if you don't think you're a toy/figure knitter, give these knit acorn decorations a try! You'll be surprised at how fun it is to see them come together, plus it's a great idea to learn to knit on double pointed needles.
Alpine Vest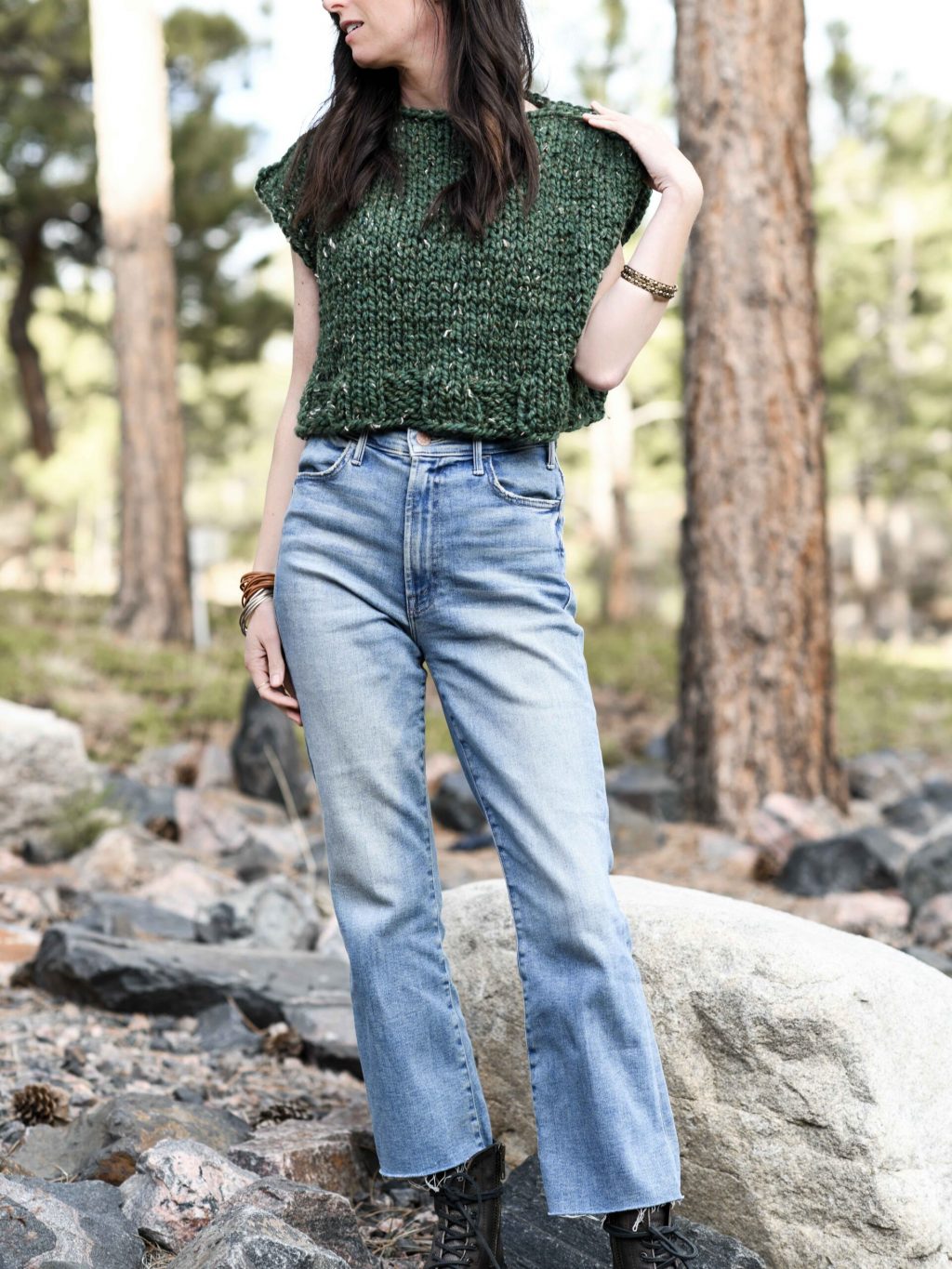 The Alpine Vest is simply two rectangle pieces knitted separately and then sewn together. Because the yarn is super bulky, it knits up quick, and you can finish it in less than a day. We love the deep forest green colour–you will be proud to tell friends you made this!
PIN THIS:
Last Updated on