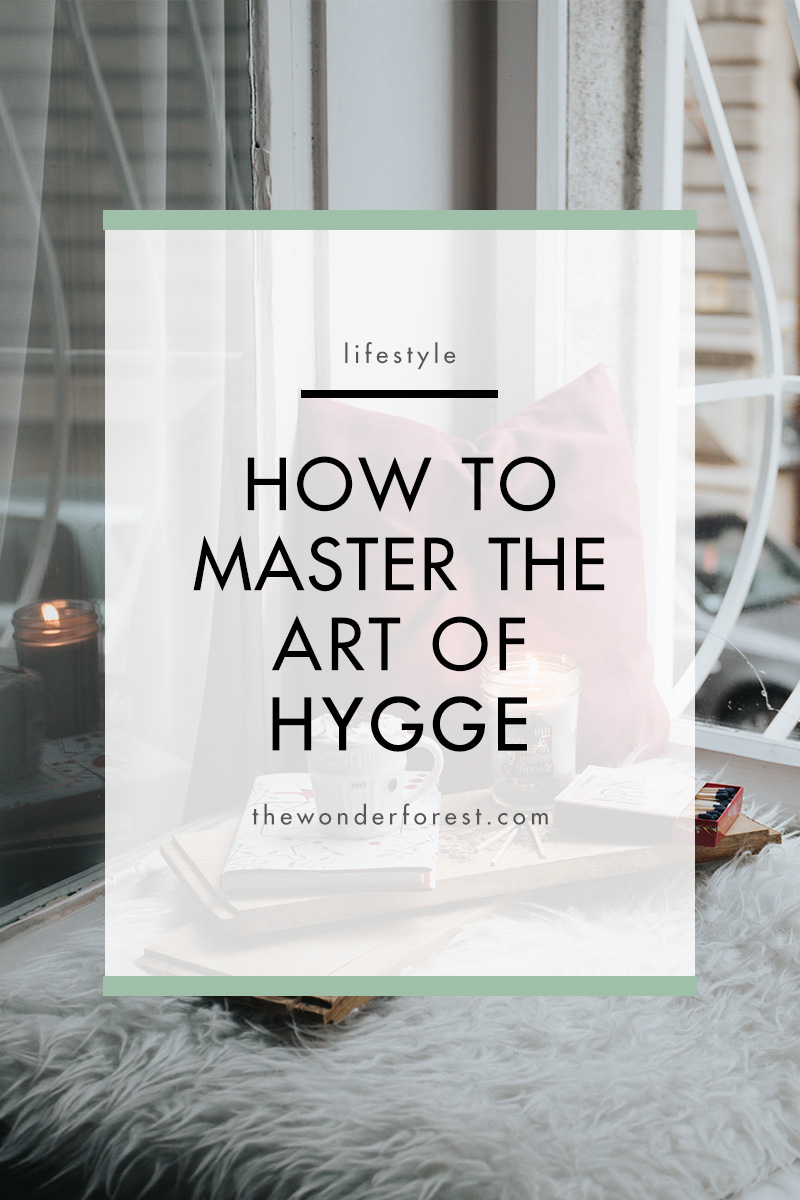 There's a trend floating around the internet and bookstores called Hygge. I've been doing hygge (pronounced hoo-ga) unintentionally since I moved into my own apartment in June where I have made my home into a little nest of happiness. For those who are new to the word, it is a Danish way of life; the closest translation being coziness or warmth. 
To the Danish, hygge means creating a warm and familiar atmosphere and enjoying the good things in life. It's basically creating a warm candle lit nook that brings you a sort of peace; a calm sacred place where you can celebrate everyday in the simplest form. With winter well underway in Canada, I couldn't think of a better time to add a little more hygge to my life. After all, the winter is when everyone's bundled inside enjoying friends and families company with good food and stories. Here's some ways you can add more hygge to your home.
Keep Lighting Soft
One of the main components of hygge is to have your home filled with a soft glow. There is no unnatural lighting with the hygge, you simply light candles and enjoy a crackling fire to keep your house lit up. There is something undeniably soft and calming about the flicker of a flame, don't you agree? 
Wear Comfy Clothing
Throwing on some oversized clothes will always a win for me when it comes to comfort and coziness. For traditional hygge, try wearing oversized knitcardigans, thick wool socks and loose pants. There are few things more comforting that being engulfed by cozy clothes.
Enjoy a Warm Drink
Warm drinks are a must with hygge! When enjoying your newly relaxing, space make a cup of coffee, tea, hot chocolate or even some hot water with lemon. Serve in a cute China tea cup or a mug that makes you smile. 
Surround Yourself with Loved Ones
One of the main points of hygge is enjoying your space with friends and family as you sit round the living room or kitchen table, simply enjoying each others company. Spending the evening playing games and eating yummy comfort food in a relaxed atmosphere. Although the tradition says you need people to have a real hygge, I've recently read about how some Danish are changing the rules and making it their own by carving out "me time." As a hermit crab who enjoys solitude, this is something I can get behind! 
Get Offline
You need to be present when you are practicing hygge. Switch off your TV, laptop, put your phone away and grab a book. Reading, self-reflecting and being in the moment is an important part of hygge. You can even just listen to some light music, talk to a friend or meditate – as long as you are present and aren't being distracted by the busyness of technology. 
Fill Your Home With Cozy Decor
Fluffy cushions, cozy blankets, fuzzy rugs are all crucial for setting the atmosphere for hygge. In general, you want your home to feel like the cutest, coziest cabin you've ever been too. Imagine candles scattered around, books piled in the corners, blankets draped over your soft chairs. What you picture when you think of cozy is what you're home should look or feel like!