Fall is a season for cozy sweaters, pumpkin spice lattes, and colourful leaves. It's also the perfect time to start a new bullet journal!
Whether you're a seasoned journaler or a beginner, there are plenty of ways to incorporate the beauty of autumn. Here are some fall bullet journal inspiration ideas to get you started.
Start With the Cover Page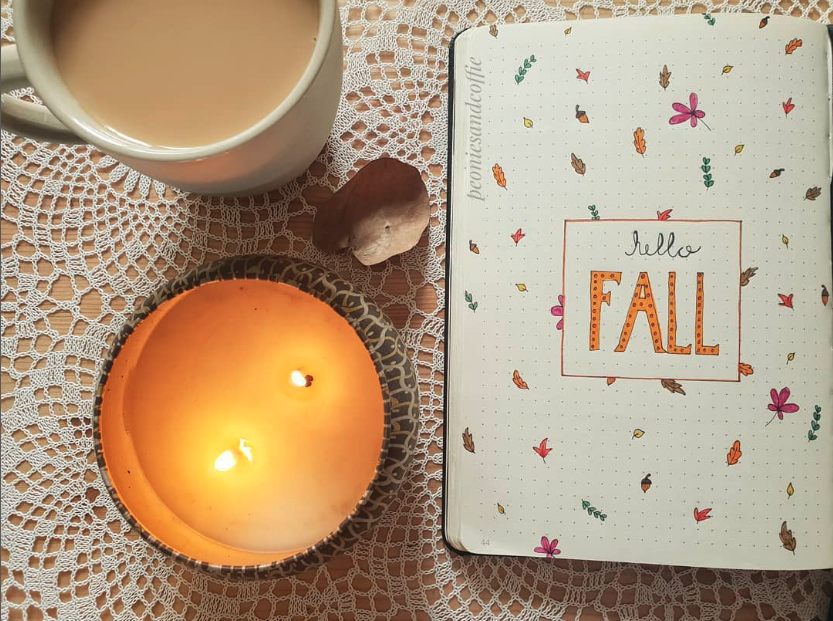 Creating a cover page for your fall bullet journal is a great way to set the tone for the season. You can really capture the essence of autumn by incorporating warm colors, fall foliage, or autumnal motifs like pumpkins, acorns, or apples.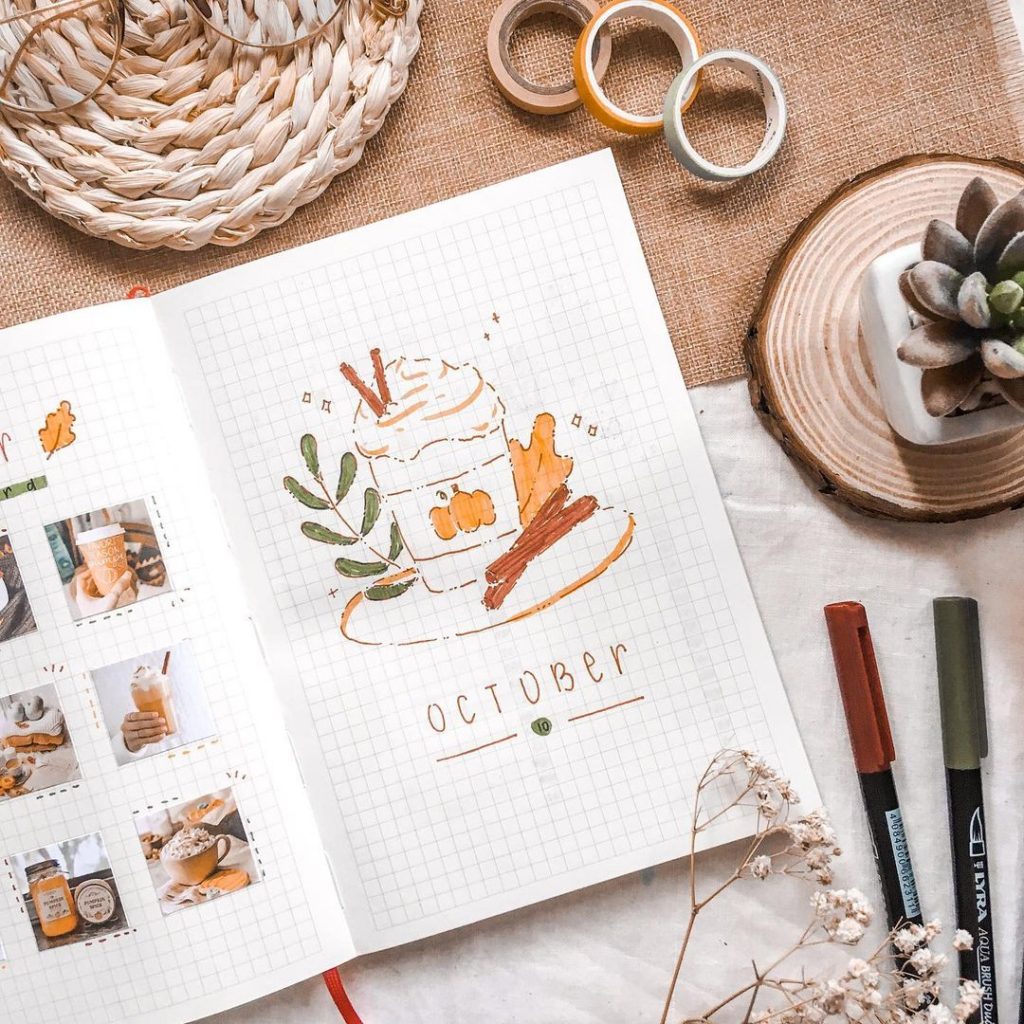 Don't be afraid to experiment with different styles and techniques to make your cover page stand out. Whether you keep it simple or go all out, it will surely be a beautiful and inspiring addition to your journal. You can also name your journal, such as your grimoire if you're feeling witchy.
Monthly Spreads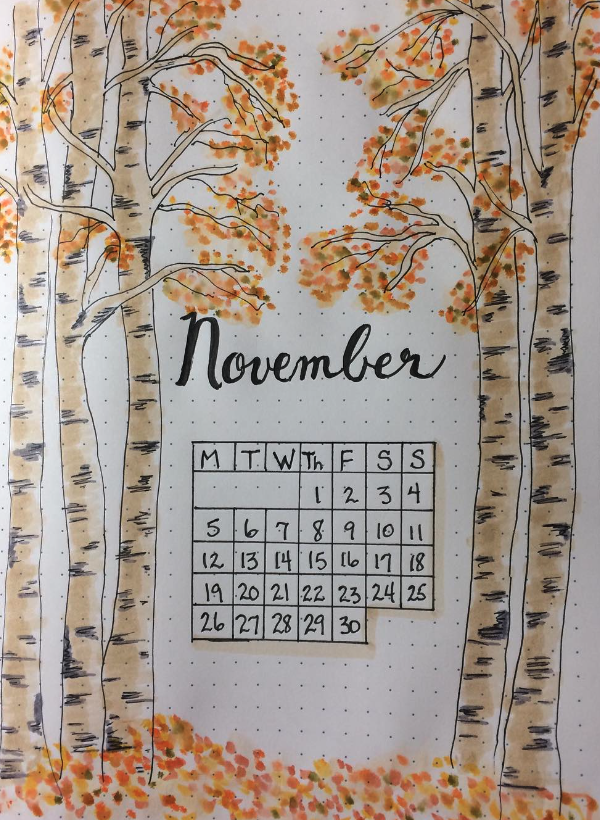 Creating a monthly spread incorporating autumn's colours and themes can be a fun and creative way to keep yourself organized. Start by selecting a colour palette that reflects the season, such as warm shades of burnt orange, mustard yellow, and deep reds. Then, use these colours to create your monthly calendar, adding space for notes, reminders, and to-do lists.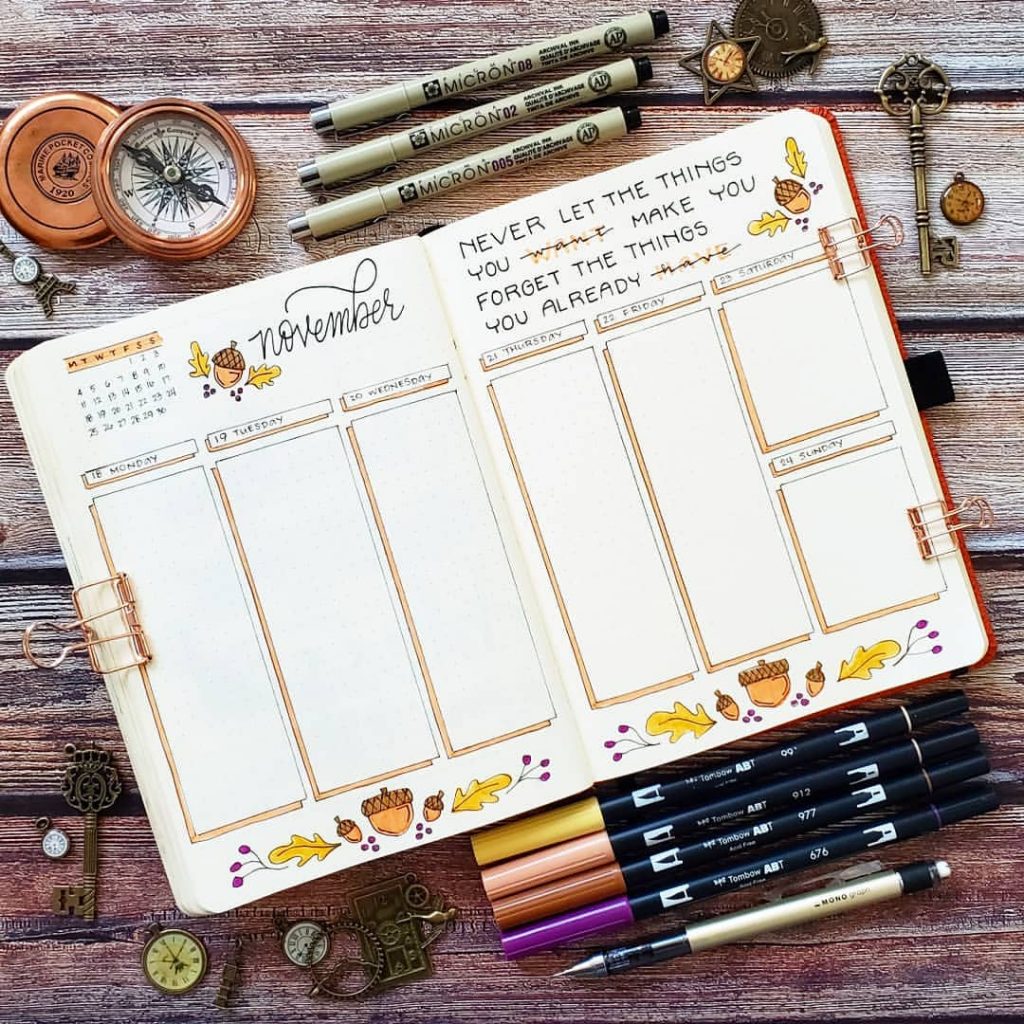 Consider adding some fall-inspired drawings or stickers to make your monthly spread even more unique. This can include anything from leaves and pumpkins to cozy sweaters and hot cups of cider. These little touches can really bring your monthly spread to life and make it feel like a reflection of the season.
Make a Gratitude Log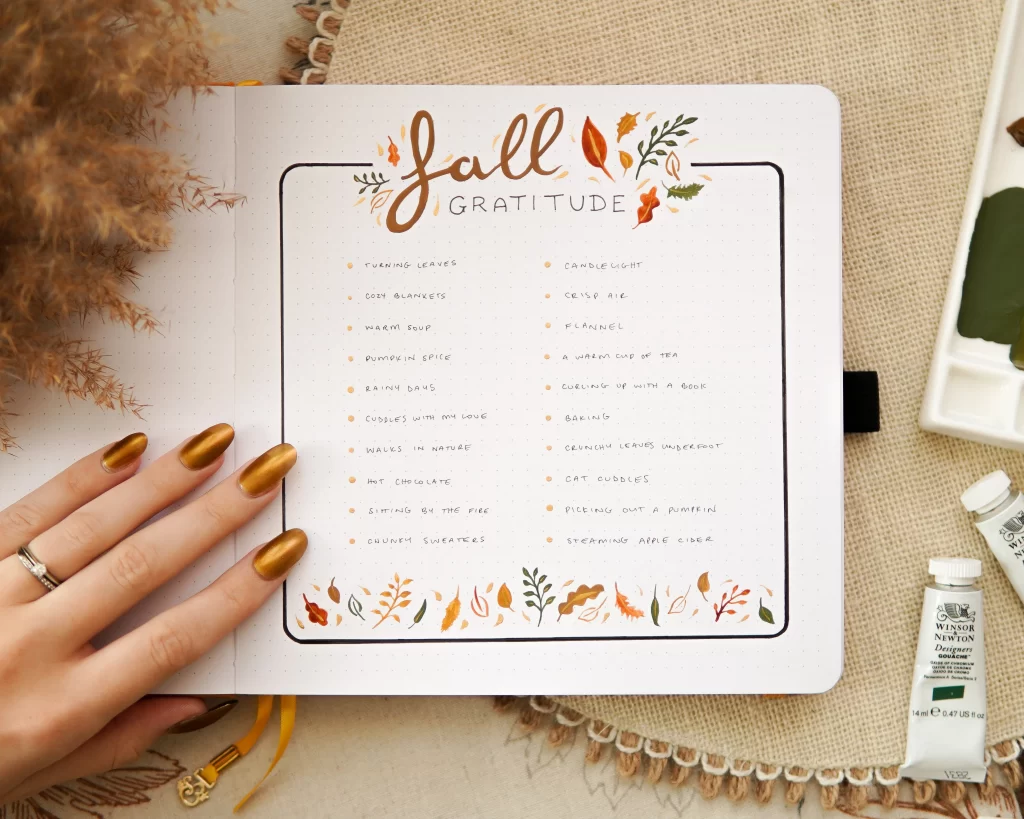 Fall is a time to be thankful for all the blessings in our lives. Create a gratitude log to jot down things you're grateful for each day. It's a simple yet powerful way to enhance your daily life.
Start by writing down three things you're grateful for every day. It could be something as simple as a good cup of coffee or as significant as a promotion at work.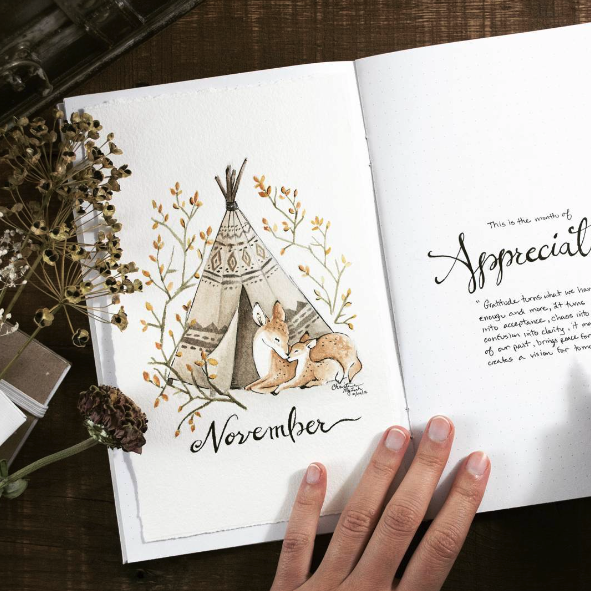 At first, it may be challenging to come up with new things every day, but as time goes on, you'll find yourself noticing more and more things to be grateful for. Reflecting on the good things in your life can help you maintain a positive attitude and make you more aware of your blessings.
Don't forget to use autumnal colours and add some leaf or acorn doodles to make it feel more festive.
Mood Tracker Bullet Journals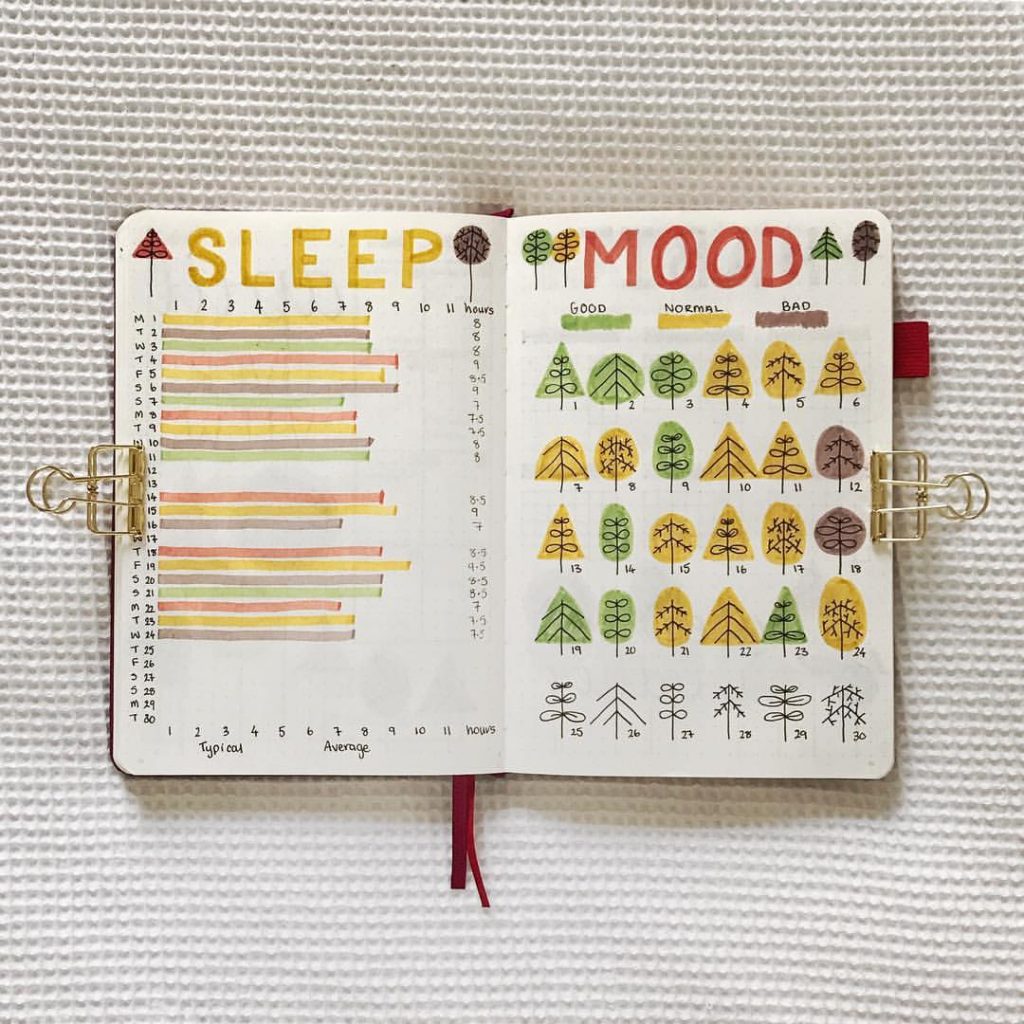 Keeping track of your moods can be a helpful way to monitor your emotional well-being throughout the fall season. Using a mood tracker, you can visually represent your emotions and better understand how you're feeling.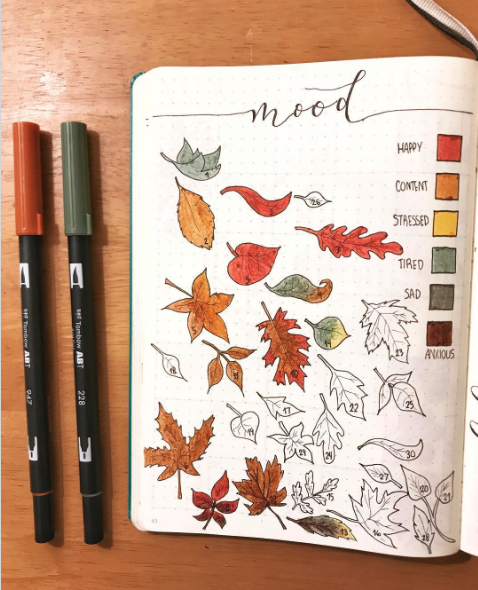 Consider incorporating fall colours to your key, such as warm oranges and yellows, into your mood tracker to reflect the season. You could also use leaf or pumpkin icons to represent moods such as happy, sad, or anxious.
Experiment with different colour schemes and icons until you find a combination that works well for you. Regularly updating your mood tracker can help you stay aware of your emotional state and take proactive steps toward improving your mental health.
Goal Setting Pages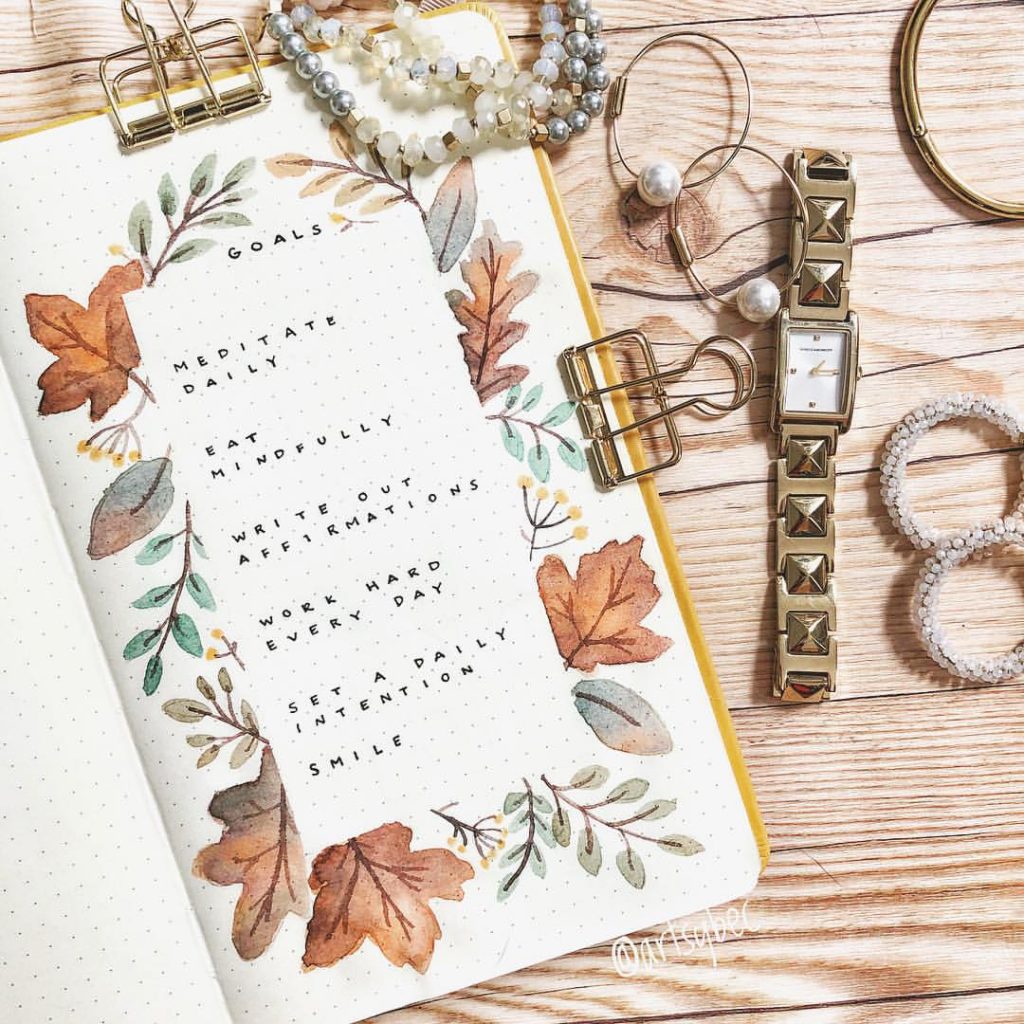 Fall goals are a great way to stay motivated and focused during autumn. To make sure you achieve your goals, it's important to break them down into achievable steps. This not only makes them more manageable but also gives you a sense of progress as you complete each step. So although your first page can have an overview of goals, consider dedicating the next section of your journal to actual strategies and tactics.
To stay inspired and motivated throughout the process, consider incorporating some inspirational quotes into your goal-setting routine. You can also add fall-themed illustrations to keep yourself in the spirit of the season.
Whether it's a cozy mug of hot cider or a scenic autumn landscape, finding visual cues to remind you of your goals can be a great way to stay on track. Remember, setting goals is all about challenging yourself and striving for personal growth.
Fall Bucket List Journal Spreads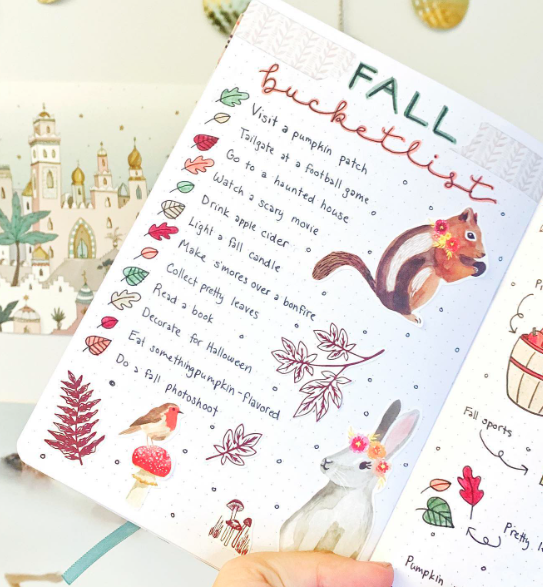 Fall is a great time of year to get out and experience all the seasonal things. Whether you're looking for a fun family activity or just want to try something new, there are plenty of fall activities to choose from.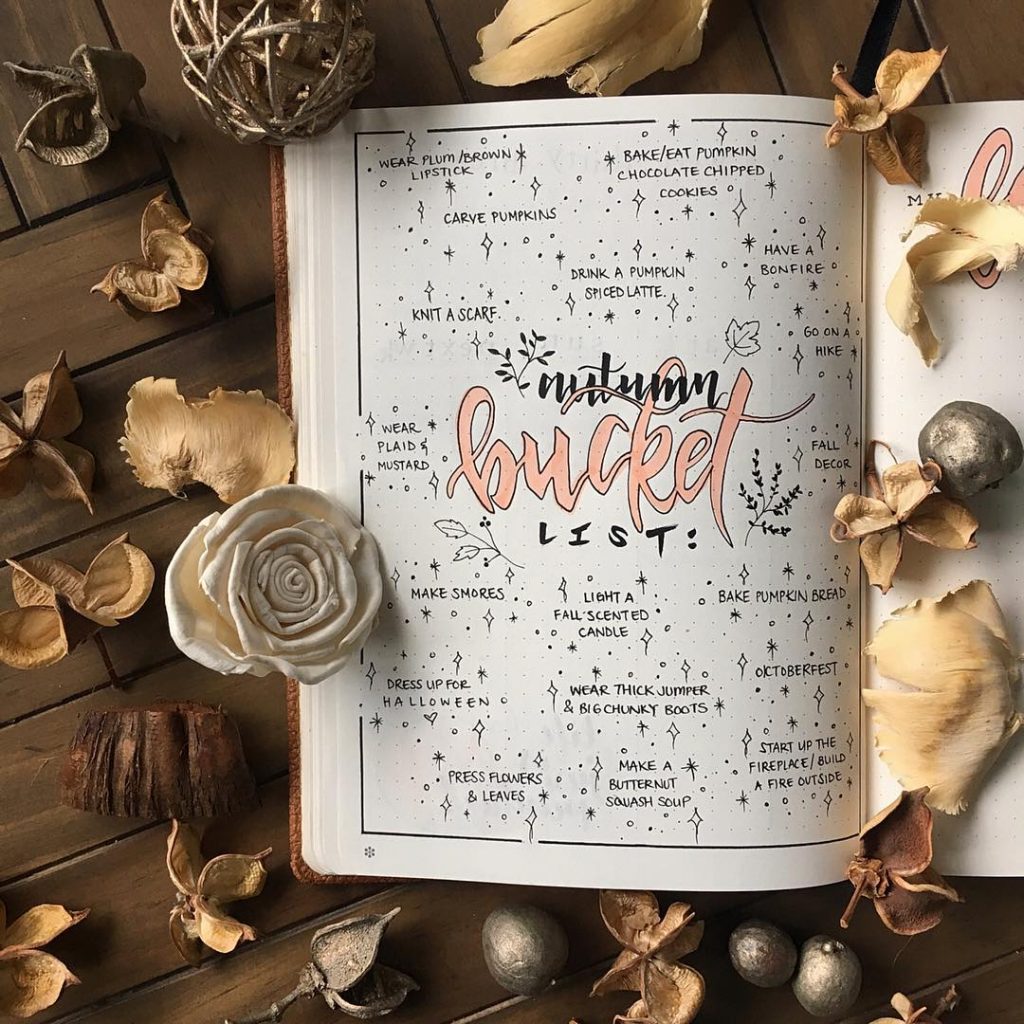 This is where a bucket list page comes in handy. This can be a creative way to organize your thoughts and make sure you don't miss out on any of the activities the season has to offer. Make sure to include the staples such as apple picking, pumpkin carving, and visiting a haunted house!
Reading List Journal Ideas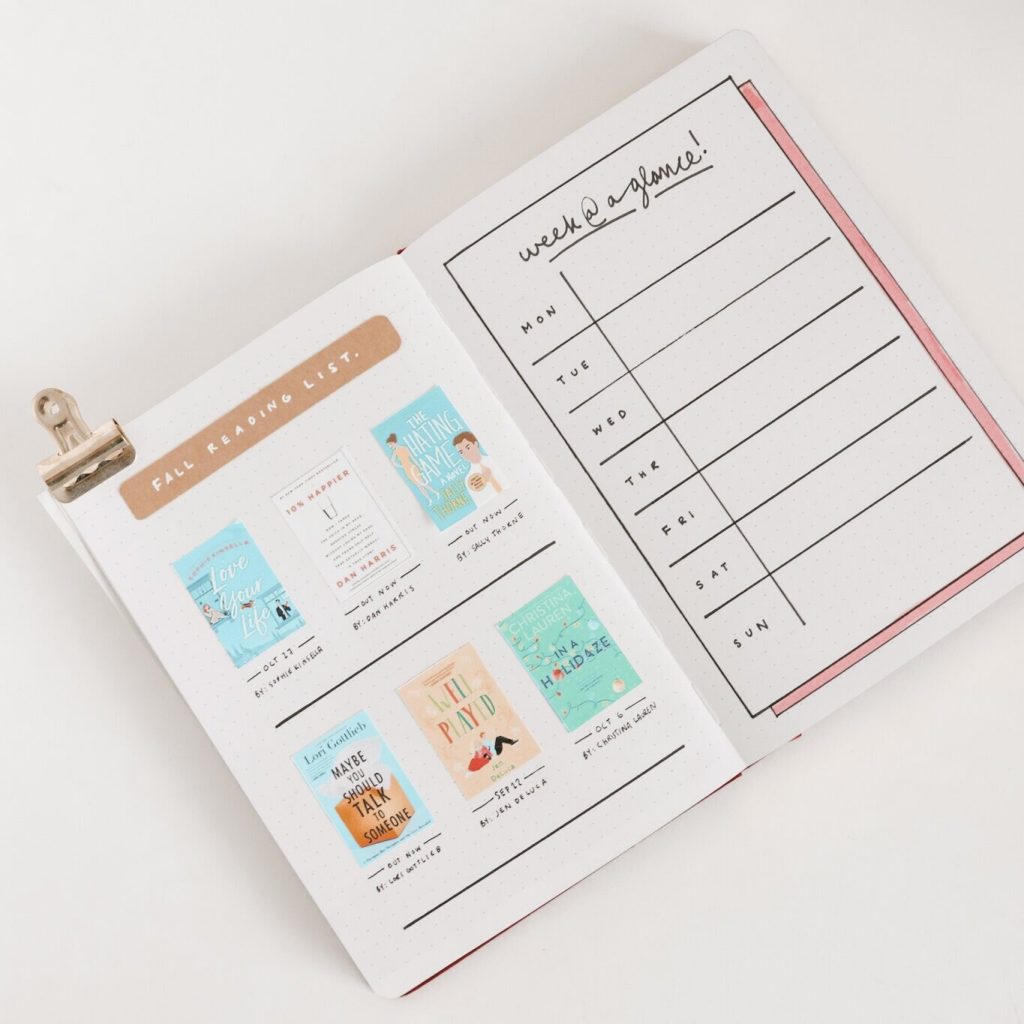 Fall is a wonderful season to indulge in some peaceful and relaxing reading time. There's nothing quite like curling up with a good book and immersing yourself in a new world. To make the most out of this cozy season, why not create a list of books you want to read?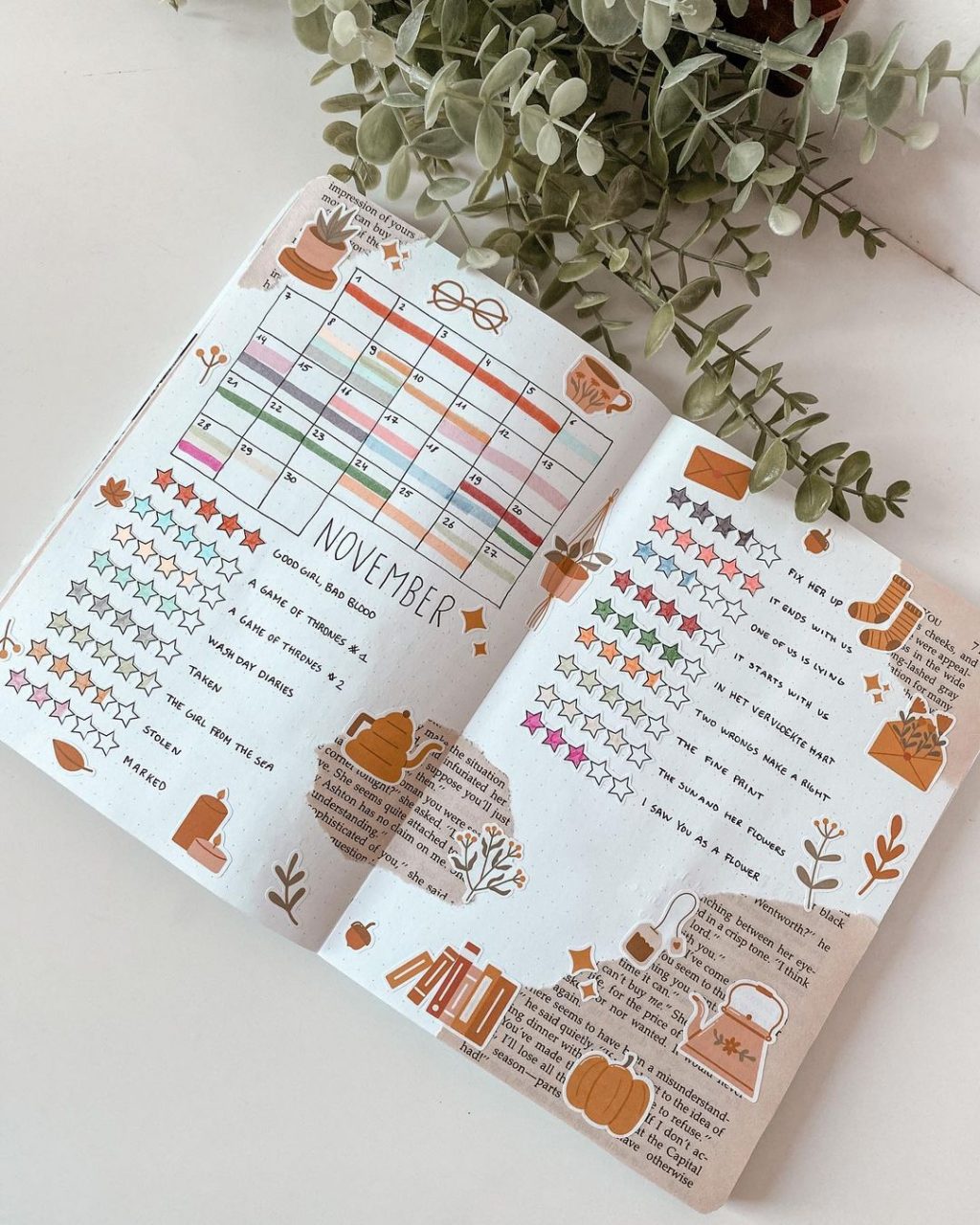 You can either just list the books you'd like to read during the season, or also leave space to come back and rate each book as you complete them.
With these fall bullet journal inspiration ideas, you'll have a beautiful and functional journal that captures the season's essence. Happy journaling!
PIN THIS: