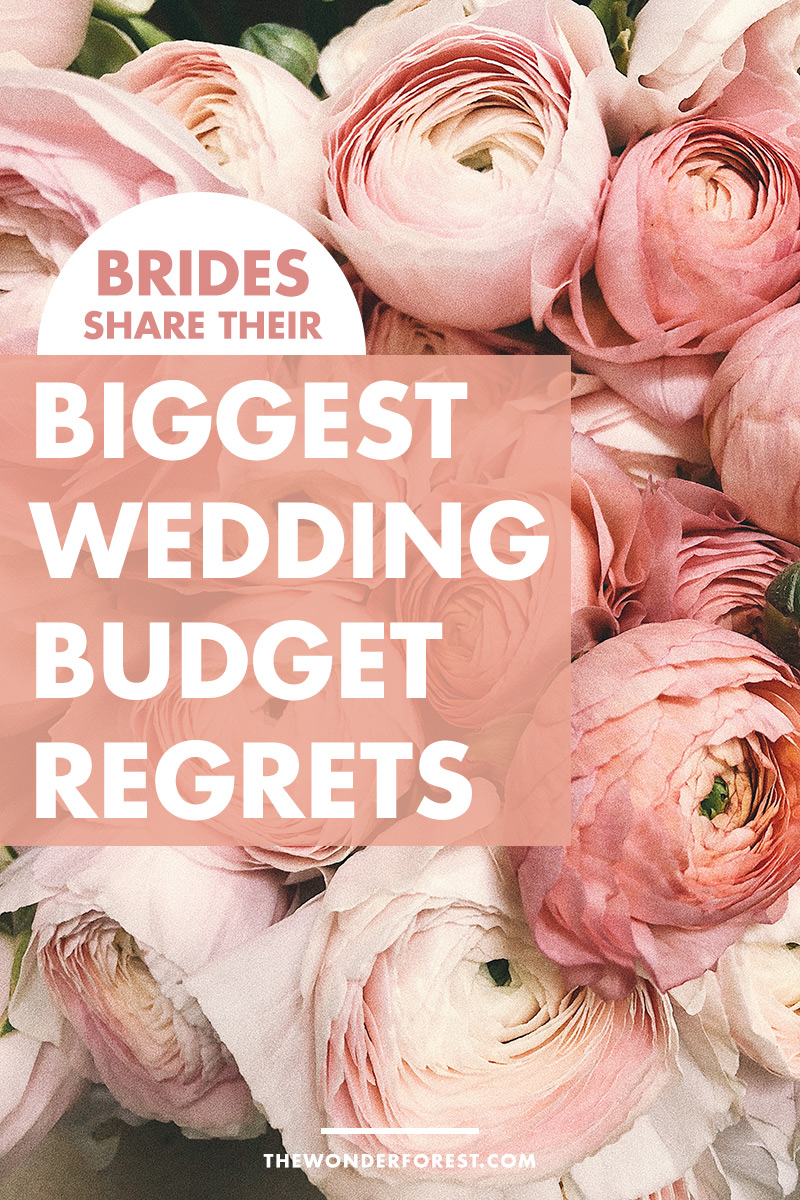 Planning a wedding can be a bigger expense than expected and sometimes it's tough to decide where you should spend your hard earned coin.  Should you splurge on that perfect dress? Should you skip the high quality entertainment? What's important to you right now might not be so important on the day of your wedding, so I took to Instagram and asked past brides what their biggest regret was when planning their wedding budget. The answers might surprise you!
Linens and Venue Upgrades
The majority of brides regretted spending extra money on venue upgrades and fancy linens. At the end of the day, your guests don't really care which napkins you used, how your chair covers looked, or if your charger plates were cast in gold. Small details like this might make your wedding "look" come together, but your guests aren't going to leave your reception raving about your tablecloth choice.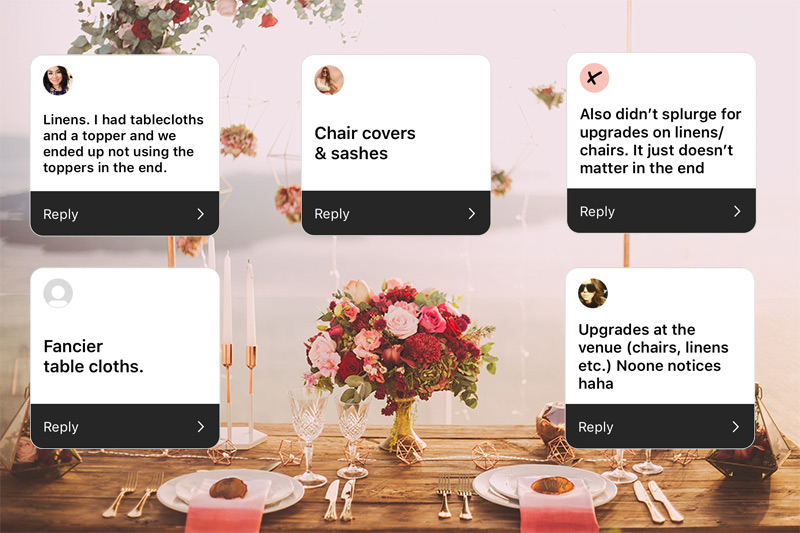 Invitations
Many other brides described spending way too much money on wedding invitations. The graphic designer in me can see both sides to this situation — on one hand, a really nice, unique, custom invitation can really set the tone for your wedding if done correctly. This is particularly true if you have a theme in mind as your invitation is sort of like an introduction to your whole event and should portray what the guests can expect.
On the other hand, for the budget bride, custom invites can sometimes put a dent in your pocket… but they don't have to!  You can always look for pre-made wedding invitations from places like Minted, or if you've got an artistic side — DIY those babies!  That's what I ended up doing, but again, I am partial to custom designing because it's in my blood. (See how I made our invitations here!)
Guest Favors
Surprisingly, guest favors were also at the top of the budget regrets list. Little wedding trinkets and gifts for your guests are such a thoughtful way to express your gratitude to those that came to share your special day with you, however they are costly and (as many brides admitted) not worth it. Many guests even forget to take their favor home with them, leaving dozens of leftovers and wasted money behind. Instead, creating a memorable experience for your guests is priceless!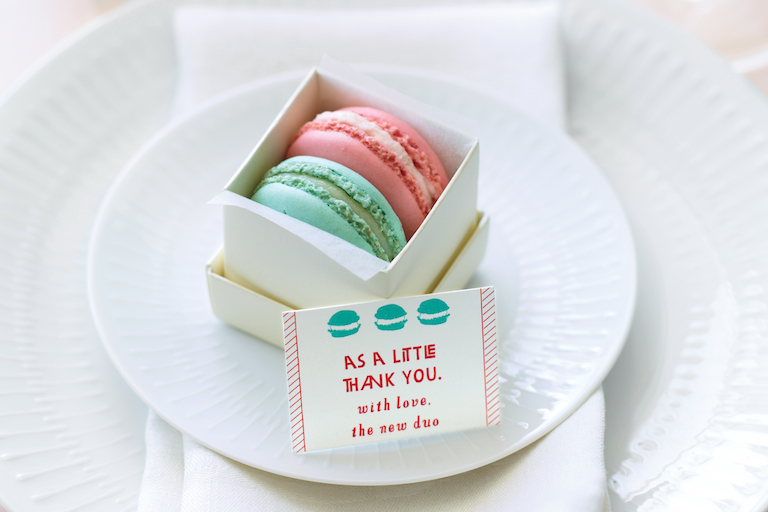 Jewelry and Accessories
Those little pieces of jewelry and accessories really can add up… especially if you're purchasing them to wear for only one day. Our Instagram brides regretted spending so much on bling (and shoes!) and instead recommend buying pieces that you can wear again, if anything.  Borrowing a special piece or two from a loved one is also an option and can signify your traditional "something borrowed" idea.
[hygge_custom_banner title_label="I also asked…" title="What would you spend MORE on if you could?" image="https://www.thewonderforest.com/wp-content/uploads/2019/03/wedding-budget-regret4.jpg|1124|750″ height="300″]
I also decided to ask the brides what they wish they had spent more money on if they could have. Here's what they said:
Photography & Videography
By far, these two choices were the top contenders, and quite honestly, I was happy to see them up there as I spent the majority of my own budget on an amazing photographer and videographer.
As any bride will tell you, your wedding day goes by so quickly. Anybody who can help create lasting memories that allow you to relive the day is worth splurging on, in my opinion. Our Instagram brides regretted not spending more on a photographer and many regretted not having a videographer at all. 

Food and Drinks
Lots of brides wished they had spent a little more on the food because it is definitely something that guests will remember!  Delicious food is key to any great wedding and of course you want to make sure that nobody goes hungry throughout the day. Putting a little more of your budget aside for additional appetizers, desserts, treats, and drinks will allow your guests to leave happy… and full!
Now that you've heard from the experienced brides, will you rethink any aspect of your own wedding?  I know that their tips definitely helped me make a few changes to my own budget.  Either way, the day is yours. Cherish it, appreciate it, and most of all have fun with everyone who loves you.