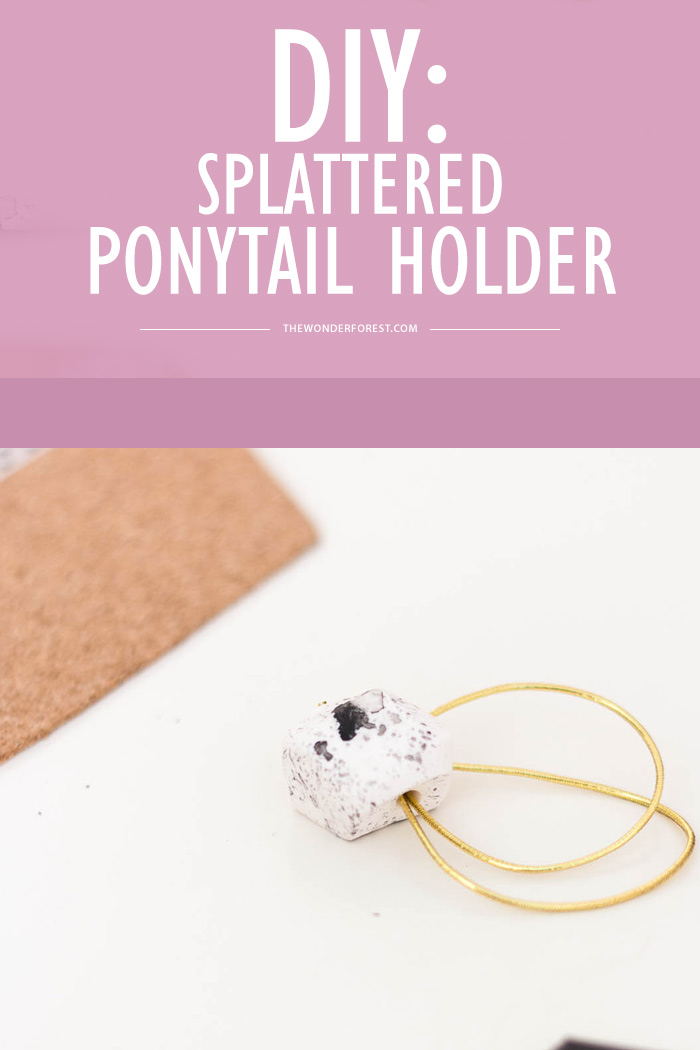 As a graphic designer, but more generally as a visual communicator, the so-called splatter trend is something that really strikes me! The randomness of the composition, always different but somehow similar, fascinates me and is – let's admit that – so cool looking!
I understand not everyone's into it and I got that by asking my boyfriend what he thought about this ponytail holder I just made. I got a "why is it stained?" type of answer. That's okay darling, I love you anyway!
If you're like him and don't like the splattered look, simply admire the geometric rock-like shape of the ponytail holder, which can be easily finished up with a nice colour blocked solution. Now let's dig into the tutorial!
You Will Need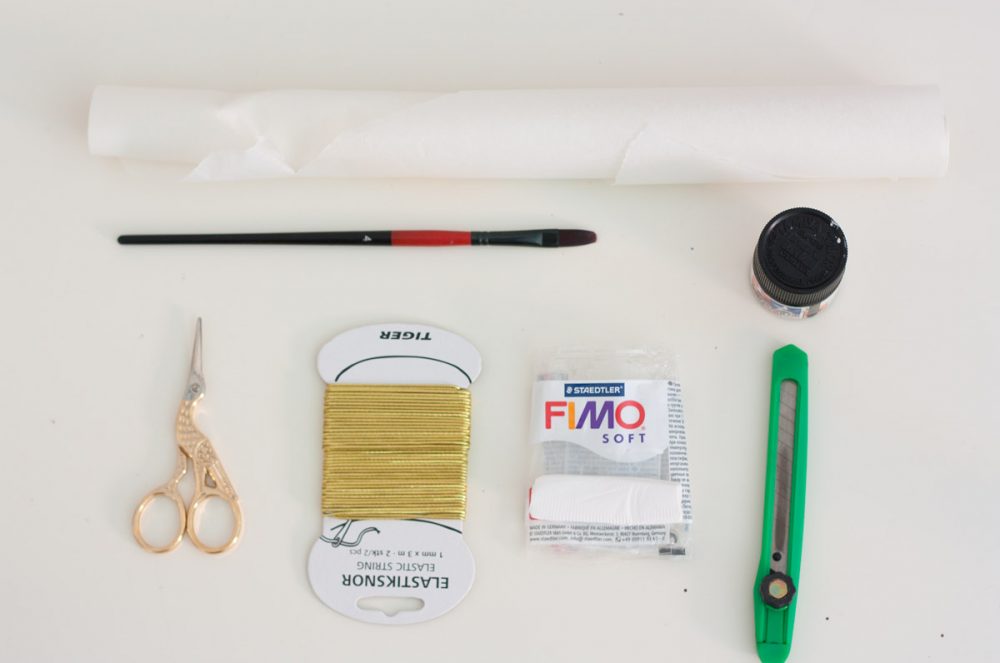 • Oven hardening modeling clay
• Cutter
• Elastic band or thread
• Small scissors
• Baking paper
• Watercolours or acrylic paint
• Brush
Steps
1. Start by modeling the clay with your hands until you get a nice smooth ball.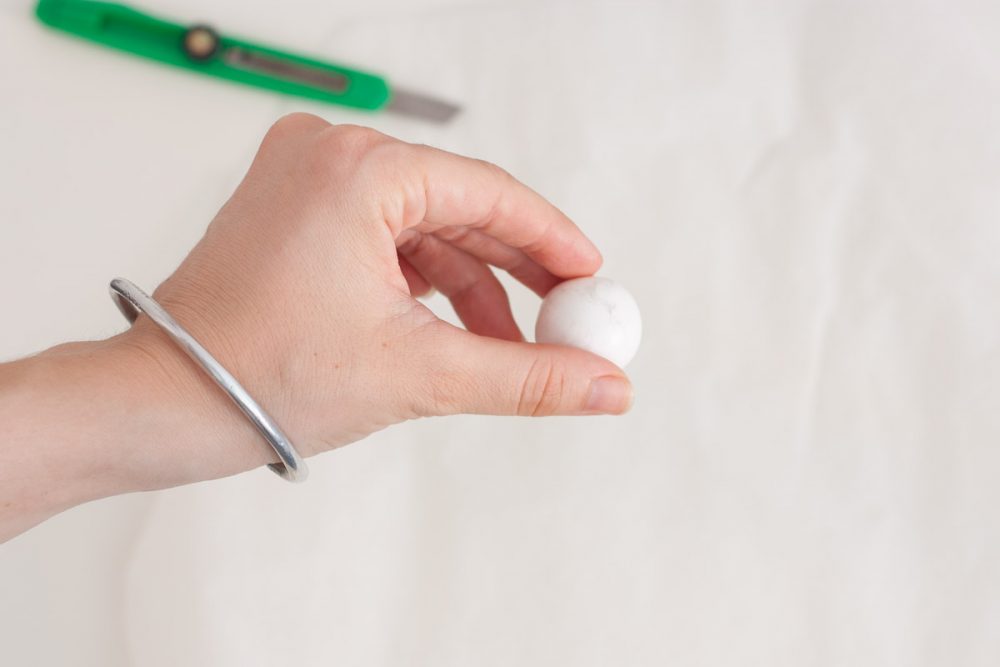 2. Place the ball on baking paper and start trimming of edges with a cutter. You can go pretty random here, trying to get rid of all the rounded parts. You want it to be edgy.
3. Once you're happy with the shape, make a hole with the scissors towards one end, pressing gently to not deform your shape.
4. Bake for 30 mins at 110 Celsius (but be sure check your own clay instructions). Let cool down.
5. Splatter time! Work in a basin and splatter some paint like shown in the picture. Keep the paint watery and splash it using your finger on the brush. Let dry, turn upside down and repeat. Let dry again.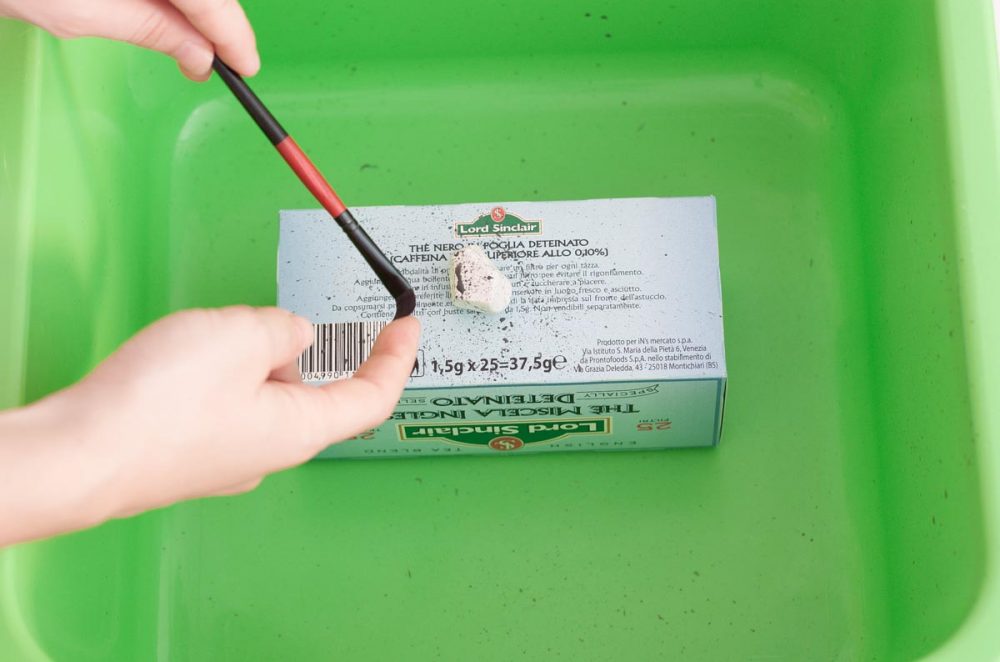 6. Finally, make your elastic thread go through the hole two times, make a knot and cut off the excess bit. We've finished! Off to braiding your hair and pumping up that look 😉
Last Updated on